Two words sum up why we picked Clean Machine Clean BCAA as our best overall organic pre-workout supplement: real ingredients. Not too many, and no fillers.
In fact, Clean Machine's Clean BCAA supplement scores straight zeroes where you want 'em most: zero carbs, sweeteners, caffeine, and artificial colors. In other words, this supplement has only what you need to take your workout to the next level.
Congrats! You decided to work out and managed to stick with it. Are you looking for ways to maximize your time at the gym? Maybe you're a workout veteran, but feel like your results have plateaued. If so, it might be time to try an organic pre-workout supplement.
There's a lot to know before choosing the best organic pre-workout supplement, and we're here to help. Maybe this thought is in the back of your head: C'mon, do workout supplements work? 
Rest assured, they do. Combine an exercise regimen, a healthy diet, and one of the best organic pre-workout supplements from our ranking, and you could see results in no time!
The Organic Pre-Workout Supplements We RAVE About
Mixing only four ingredients plus coconut water to replenish electrolytes, RAVE's pick for the best organic pre-workout supplement is the unflavored Clean Machine Clean BCAA powder supplement. This product will help you burn fat and increase lean muscle mass, all while improving your strength, performance, and recovery time.
Read Full Review
Shop Clean Machine Clean BCAA
RAVE's pick for best new brand in organic pre-workout supplements goes to Genius Brand's pre-workout powder. This synergistic mind to muscle formula is a clinically dosed nootropics-based pre-workout supplement, designed to improve your body and mind.
Read Full Review
Shop Genius Pre-Workout Powder
Like anything you ingest, it's important to understand exactly what you're taking before you try an organic pre-workout supplement.
It's also important to separate fact from fiction as far as all the properties supplements claim to have. After all, it shouldn't take a biochemistry degree to read the ingredients label.
What is a pre-workout supplement?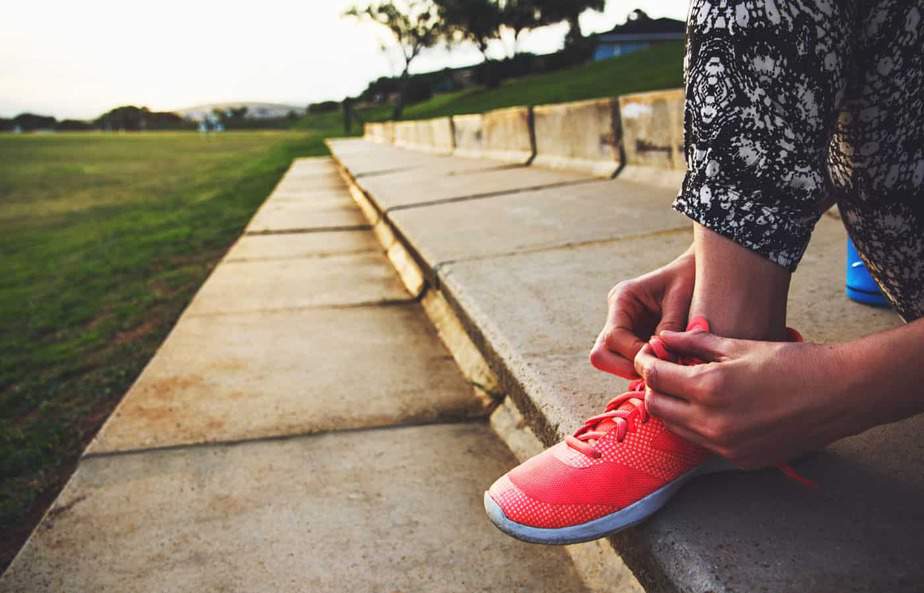 There really is no exact definition of what pre-workout supplements are or aren't, and what they do or don't do. 
Usually powdered drink mixes, pre-workout supplements are really any supplement claiming to increase your energy, focus, and motivation while you exercise. 
Pre-workout supplements are trending right now, so lots of exercise brands are slapping that label on their products. 
How pre-workout supplements work 
Pre-workout supplements won't exercise for you. To get results, you still have to get on that treadmill and watch your diet. Sorry folks, no shortcuts.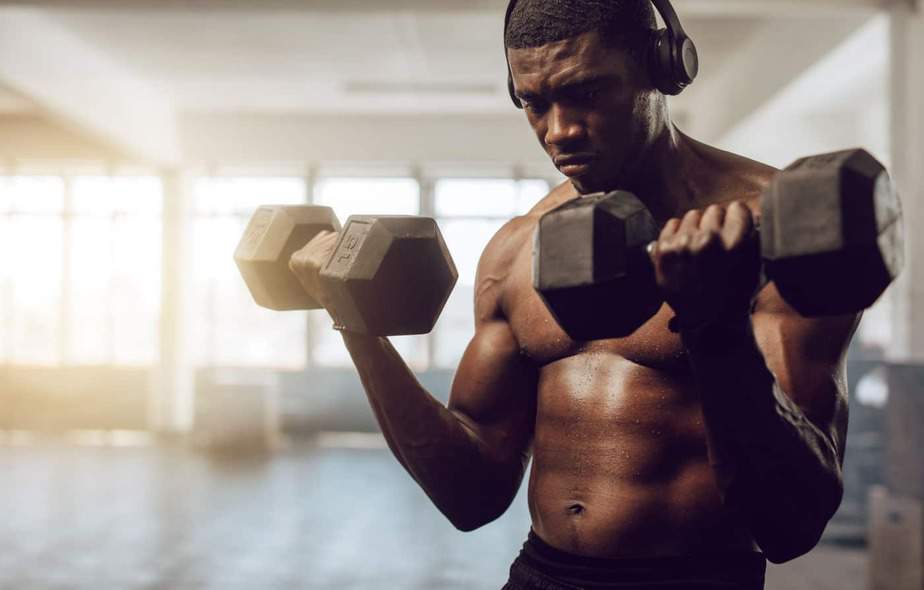 Simply put, ingredients in pre-workout supplements have properties that increase your mind's executive function while also improving blood flow. After taking a pre-workout, you might feel just a little tingly — in a good way.
Most pre-workout supplements contain a mystery blend of ingredients, but you'll most commonly see stuff like guarana, creatine, and good old caffeine.
You don't want too much caffeine in your supplement, though, because the last thing you need in the middle of your workout is the jitters followed by a caffeine crash.
So in our ranking of the 10 best organic pre-workout supplements, we checked the caffeine levels closely: the lower the dose, the better.
Are pre-workout supplements bad for you?
Some pre-workout supplements are potentially harmful, and others do nothing at all, while many more are quite effective.
As we stated earlier, most pre-workout supplements have some caffeine in them. In addition to caffeine, you might also see the following ingredients:
Beet juice

Amino acids (arginine, citrulline, and ornithine)

Creatine monohydrate (a popular muscle-building supplement)
These ingredients have similar properties to caffeine. They amp you up, increase blood flow, dilate your blood vessels, and help you feel more alert.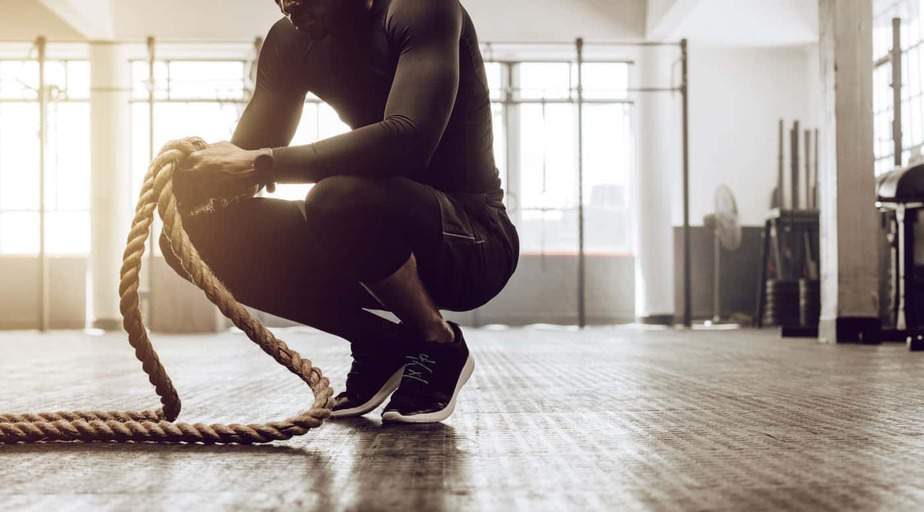 None of these ingredients is necessarily bad for you. Instead, it's a matter of dosage.
Too much caffeine can cause nausea, jitters, and an elevated heart rate. Additionally, large doses of B vitamins, antioxidants (like beta-carotene and vitamin E), and nitric oxide from beetroot juices can dilate blood vessels, contributing to nosebleeds.
Another common, well-studied ingredient in a lot of organic pre-workout supplements is creatine. In fact, 2 to 5 grams of creatine per day can improve cognition, lower your risk of heart disease, and lower your risk of depression.
Before taking creatine, though, make sure you're adequately hydrated. Too much creatine along with poor hydration can cause muscle cramps.
Overall, regarding the safety of organic pre-workout supplements, remember these products are not regulated by the FDA, and look out for healthy, pure ingredients in moderate amounts. 
Bonus points if you have actually heard of most of the ingredients on the label.
In addition, look for supplements without GMOs or too many extra sweeteners, sugar, caffeine, or carbs. It's also very important to take only the recommended dosage of any product.
Any questions? Talk to your doctor. And remember, the best pre-workout supplement of all is a healthy diet. 
Methodology
While we researched this ranking of the 10 best organic pre-workout supplements, we consulted similar rankings from reputable and trusted sources all across the internet.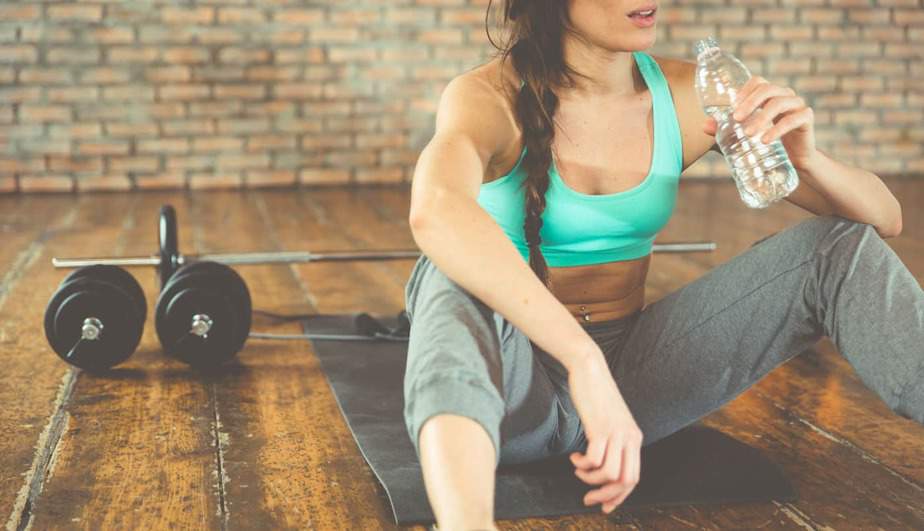 We gave extra credit to any supplement recommended by a workout, diet, or medical professional. 
Before including a supplement in our ranking, we considered the following:
Active energy-boosting ingredients

Quantity of caffeine 

Sweeteners used 

Total carbs per serving 

Dyes or coloring used 

Other functional ingredients 
We also considered:
Product price, and the right balance of price and quality ingredients

Brand history

All-natural ingredients, low carbs and caffeine, and little or no artificial coloring and flavoring
We wanted to find just the right ingredients to safely boost your productivity while you exercise, without any of that other stuff.
Pick the best organic pre-workout supplement from this ranking, and we'll see you at the gym.
The Best Organic Pre-Workout Supplements
Besides taking a pre-workout supplement, what else can you do to improve results in the gym? Here are the answers to some frequently asked questions from experienced gym rats, as well as those just getting started on the path to fitness.
1) What is the best pre-workout warm up?
Warming up before you workout goes a long way to avoid injury. You can't exactly make gains when you're flat on your back with a pulled hammy, can you?
In addition, warmups improve blood flow, get your muscles ready for action after a long day at your desk, and can even spark your central nervous system into action. 
Here's a great warmup to get you limber and ready for action:
Jump rope for 2-3 minutes (it's harder than it sounds — do your best!)

50 jumping jacks (keep your shoulder blades back, and adjust the number based on your fitness level)

20 bodyweight squats

5 lunges 

10 hip extensions, both sides

5 hip rotations, each leg 

10 forward leg swings and 10 side leg swings, each leg

10-20 push-ups (again, do your best, you'll get there!)

10 Spiderman steps, each leg
Are you a gym newbie? If so, some of this warmup might be a bit much for you at first — and that's okay! 
It's still important to warmup before exercising. If nothing else, run in place for 2-3 minutes, swing your arms, and get your heart rate elevated. That could be all the warmup you need!
2) Are home workouts as effective as the gym?
You're ready to workout. But do you need to spend money on a gym membership, or can you get your desired results with a home workout routine? 
Maybe you're not ready to exercise in public, or maybe the monthly cost of a gym membership doesn't fit in your budget.
Here are some pros and cons to gym workouts vs. home workouts:
Pros:
You can work out at home any time you want — for free!

All the equipment you really need for a good home workout is an exercise mat, dumbbells, and a yoga ball.

No time spent driving to and from the gym

No crowds, meaning plenty of privacy
Cons:
Sometimes it takes a crowd to stay motivated. The nice part about working out at home is you're at home. The bad part is that Netflix and your couch are awfully inviting.

Professional help: Gym staff can give you tips on form as well as pointers on how to use the equipment.

Beyond the basics, buying your own gym equipment is pretty expensive. Plus, at a gym, you'll have access to a wider range of equipment, adding variety to your workouts.
3) What's a good beginner workout routine?
Whether you're at home or in the gym, starting a workout routine can be intimidating. What kind of exercises should you do, and for how long? Here's a good place to start:
20 body weight squats

10 push ups

20 walking lunges

10 dumbbell rows

15 second plank

30 jumping Jacks

Repeat for 3 rounds
Pro tip: Moving quickly to the next round of exercises will improve your results. Pace matters!
In addition the kinds of exercises you do, the amount of time spent exercising is also important. 
It's recommended that beginners workout for 40 minutes, three to four times a week. But remember,  a 10 minute workout is better than no workout at all. 
The American Heart Association recommends 75-150 minutes of aerobic activity, as well as two strength-training sessions per week.
Note: If you're just lifting weights, it's important to take breaks. A 40-minute weightlifting session may contain only about 20 minutes of actual exercise. 
And most of all, remember that things will come up now and then and you'll have to cut your workout short. Forgive yourself, and feel proud of the time you have spent working out.
4) What are the best organic pre-workout supplements?
You've decided on a home or gym workout routine, as well as how many days a week and for how long each day you'll exercise. 
The only thing left to do is pick the best organic pre-workout supplement. After combing through all the supplements on the market, here are three of the very best: 
RAVE's pick for the best overall organic pre-workout supplement is Clean Machine Clean BCAA. This powder supplement only has four all-natural ingredients, plus coconut water, which is perfect for replenishing the electrolytes you lose while exercising.
With Clean Machine Clean BCAA, you'll burn fat more effectively, and build muscle mass. And, with improved recovery time, you'll be ready for more!
If you want to support a new brand in the organic pre-workout supplement market, look no further than Genius Pre.
A clinically dosed nootropics-based pre-workout  supplement, Genius Pre will give you improved results in both your body and your mind.
Women have different needs at the gym than men, and our pick for the best organic pre-workout supplement for women is Red-Leaf Pre-Workout Energizer. It blends antioxidants and energy-boosting ingredients to help you work out stronger, with less muscle fatigue.  
RAVE Recommends
Here are five exercise accessories that, along with the best organic pre-workout supplement, could help improve your results at the gym.