Do you need help to see the best results from your time at the gym? If so, consider taking a pump supplement. Yet, with hundreds of options, knowing which supplement is best can be difficult.
I have been using and reviewing supplements for years, so I know what makes a good quality pump supplement. Please continue reading to discover the best pump supplement and why you should add it to your gym stack.
Our Top Pump Supplement Recommendations
Consider using a good pump supplement to take your workouts to the next level.
They are designed to enhance blood flow, increasing nutrients being transferred to your muscles, resulting in a more intense workout and, ultimately, better results in the gym.
Let's look at some of the best pump supplements currently available:
Brand
Best Overall
RYSE Supplements
Best for Taste and Value
GHOST Pump
Best for Flavor Selections
Merica Labz
Product
Best Overall
Product
Best for Taste and Value
Product
Best for Flavor Selections
Product
Best Overall Pump Supplement: RYSE Supplements Pump Daddy
Towards the end of 2022, Pump Daddy arrived, making a lasting impression. Drawing parallels with Ryse Supplements' Godzilla pre-workout, it's not just potent; it's a powerhouse of a product.
The formula contains 9 grams of Citrulline, far exceeding the typical 4-6 gram range, promising an exceptional pump experience. Citrulline is a top-choice pump ingredient, and this generous dosage goes above and beyond. Moving on, you'll find 5 grams of Creatine Monohydrate, a renowned and extensively researched supplement for enhancing overall performance.
Now, this is where the magic happens. Glycerol Monostearate steps in at a robust 4 grams, leaving the industry standard of 1-2 grams in the dust regarding muscle hydration. And then there's Beta-Alanine (4 grams), the second most sought-after sports nutrition ingredient, right after Creatine (excluding Caffeine). It's your secret weapon for endurance, helping to battle the effects of lactic acid.
Betaine Anhydrous, a performance-enhancing ingredient, is typically found at 1.5-2.5 grams in pre-workouts. In this product, you're getting a whopping 4 grams. Then comes Betaine Nitrate as NO3-T, a nitrate form renowned for cranking up your pumps. It's not just any dose; it's a solid dose that will take your workout to the next level. Next, we have VasoDrive-AP, a blend of peptides that are making waves for its blood pressure benefits.
It's gaining popularity in pump products, and Pump Daddy doesn't hold back, offering a clinical dose of 508 milligrams. The last two ingredients: AstraGin (50 milligrams), enhances absorption and reduces gut inflammation, and Thinkamine, unique to Ryse, serves as a precursor to Vinpocetin, a nootropic that boosts memory and cognition, ensuring Pump Daddy offers more than just a pump.
This is an excellent choice if you are looking for that elusive pump at the gym. Our only concerns would be the limited number of flavors available and an issue with bloating that some users have experienced while using this supplement.
Pros
Powerful ingredient profile. Powerful ingredients mean you will experience numerous benefits.
Excellent user reviews show that this product works.
Cons
A limited number of flavors may mean you won't be able to find a flavor you enjoy.
It may cause bloating. Drinking plenty of water can alleviate this issue.
Ryse Signature Series Pump Daddy V2 | Official...
✔️ WHO'S YOUR PUMP DADDY: Non-stimulant pre-workout formulas have a new Daddy. RYSE presents its...
✔️ CAFFEINE FREE PRE: Pump Daddy V2 is everything you love about increased pumps and performance...
✔️ PACKED WITH ACTIVES: Pump Daddy V2 is loaded with a whopping 28+ grams of actives alongside 4...
Best Pump Supplement for Taste and Value: GHOST Pump V2
In the world of pump products, GHOST Pump is a standout. It doesn't just feature a substantial dose of Arginine Nitrate (NO3-T); it's also packed with other potent ingredients, all delivered in impressive dosages.
GHOST isn't just a supplement brand; it's a commitment to complete transparency and a lifestyle. They don't merely aim to sell products; they seek to represent a way of life. While their exceptional YouTube channel and compelling marketing campaigns may initially attract consumers, it's the consistency of high-quality formulas and products that ensures customers keep coming back.
Let's kick things off with 4 grams of Citrulline (5 grams less than Pump Daddy), an absolute powerhouse that turns into something called Arginine, which boosts your performance. To keep you hydrated and cramp-free, you've got 2 grams of Taurine. It's a balanced combo that's got your back. In the new Pump V2 formula, GlycerSize has been replaced with Setria Glutathione and PureWay-C.
This change is significant because it helps prevent the development of tolerance to Nitrates and the breakdown of Nitric Oxide in the body. The addition of Pine Bark and AstraGin serves to complete this comprehensive formula. AstraGin is pivotal in enhancing absorption, while Pine Bark contributes heart-healthy antioxidants and the potential for reducing blood pressure.
Although the ingredient profile is impressive, what puts this product in a league of its own are the exceptional flavors (many more than Pump Daddy) and the fact that it won't break the bank. It's a product that caters to the masses while delivering pumps that can outshine even the most extensive profiles out there.
While this is an excellent overall product, there are several minor issues. Firstly, the product did not mix well, leaving a little sediment in the glass. This may be off putting and may cause you not to finish the product. Secondly, we found this formula not as fast-acting as its previous incarnation.
Pros
Great tasting supplement, meaning you are more likely to use it regularly.
Good value for money. You won't be wasting your hard-earned money on an overly expensive product.
Cons
It does not mix as well as other products so make sure to give it a swirl when you get to the bottom of your cup.
It is not as fast working as its predecessor. It still works, however, if you are after a fast pump, this may not be the best option.
GHOST Pump Nitric Oxide Powder, Pineapple - 40...
Hard-Hitting Pump with Zero Stimulants: GHOST Pump raises the bar with pump ingredients we all love...
Vegan Fermented L-Citrulline: Citrulline delivers amazing pumps without the potential for stomach...
Yup, We're Obsessed with Nitric Oxide Products: Our nitrate ingredient NO3-T Arginine Nitrate...
Best Pump Supplement for Flavor Selections: Merica Labz F'n Pump'd
Merica Labz F'n Pump'd is a remarkable non-stimulant pre-workout pump powder suitable for a diverse range of fitness enthusiasts. Conceived by drug-free pro bodybuilder Doug Miller, this brand not only defies convention it also champions a playful approach, adding personality and humor to its highly effective formulas.
Today, Merica Labz F'n Pump'd is widely recognized as one of the foremost pump products available, making it a standout choice for those seeking a potent pump experience without stimulants. Merica Labz's F'n Pump'd entered the market boldly, turning heads with its potent, science-backed formula. It doesn't stop there; the product offers a delightful array of flavors that cater to every palate.
The rebellious packaging is a testament to its out-of-the-box approach, challenging the norms in the industry and making a solid statement. It certainly stands out among our top 5 products. Its formula contains 8 grams of Citrulline Malate (2:1 ratio), 1 gram less than Pump Daddy, our favored nitrate ingredient. Plus, it features 2.5 grams of Arginine Nitrate (NO3-T) for powerful Nitric Oxide support, enhancing blood flow.
Additionally, Merica Labz F'n Pump'd boasts 250 milligrams of Norvaline and 250 milligrams of Pine Bark Extract. These ingredients improve Nitric Oxide production and vasodilation, promoting increased blood flow to your muscles for an even bigger pump. Plus, users benefit from a whole gram of Tyrosine, boosting focus.
Our only slight concern with this product would be the addition of beta-alanine. While it has undoubted benefits, some users may not like the tingling sensation it may cause.
Pros
Many great-tasting flavors are available. More choice means more opportunities to find a flavor you like.
Powerful ingredients at effective doses mean this product works.
Cons
Beta-alanine may cause a tingling sensation. It is nothing to fear, and the effects will soon pass.
Not as powerful as our number one choice.
Best Pump Supplement Capsules Product: Core Nutritionals Peak
The bodybuilder Doug Miller also established Core Nutritionals with a firm commitment to crafting purpose-driven, high-quality formulas. This dedication is epitomized in Core Nutritionals Peak, recognized as one of the best pump supplements.
This pump product, available in capsule form, is gaining popularity and is commonly stacked with stimulant-based pre-workouts. Some consumers prefer the simplicity of taking pump capsules alongside traditional pre-workouts rather than mixing two flavors, as is still common. As you look into the ingredient lineup of Core Nutritionals, you'll discover the power of 2 grams of Arginine Nitrate (NO3-T), slightly less than what is found in Merica Labz's F'n Pump'd.
This ingredient is a renowned pump-inducing powerhouse, making it a valuable asset in this formula. There's more to the story. VasoDrive-AP, a clinically proven peptide derived from casein, is dosed at 508 milligrams, aligning perfectly with the recommended intake to maximize Nitric Oxide production.
Peak doesn't rely solely on conventional pump ingredients, unlike some of our other top choices. It also includes PeakATP, an ingredient that boosts ATP production, the essential energy currency in your body crucial for various physiological functions. What's striking is the generous 450 milligrams dosage, ensuring its efficacy.
Furthermore, the formula includes 200 milligrams of Citrapeak, sourced from hesperidin. This component is celebrated for its flavonoids, recognized for their role in enhancing nitric oxide production and improving blood flow, which further enhances the overall formula.
The addition of an ingredient such as Choline would benefit this product as, currently, there are no ingredients present that can help with focus.
Pros
Capsules are more convenient than powder. Especially important if you don't want a mess in your gym bag.
Powerful ingredients mean that this product will give you a pump.
Cons
There are no ingredients present to help with focus. This can leave you feeling less motivated at the gym.
Best Pump Non-Nitrate Capsule Supplement: Axe & Sledge Pumpies
Axe & Sledge is a brand that approaches fitness with unshakable dedication. Their rapid ascent is owed to their highly effective formulas and the exceptional culture they've nurtured. At the forefront of this brand is Seth Feroce, who is not just the founder; he is a living symbol of what bodybuilding and fitness entail: tireless hard work, unwavering determination, and relentless commitment.
Axe & Sledge's Pumpies make a significant entry into the market as the brand's inaugural capsule-based pump product. They complement the success of the widely acclaimed Hydraulic pump powder. Moreover, we've found ourselves leaning towards Pumpies due to their convenient form and the thoughtfully selected ingredients that set them apart. Let's dive into the nitty-gritty of the ingredients.
Nitrosigine takes the spotlight with a clinical dose of 1.5 grams, outperforming the blood flow enhancement demonstrated by Citrulline, a common pump product component and one found in most of our top choices. The real game-changer here is VasoDrive-AP, thoughtfully dosed at 508 milligrams, which is twice the dosage used by many companies (typically 254 milligrams).
VasoDrive-AP is more than just a dosage upgrade; it's a proven powerhouse for elevating nitric oxide levels, contributing significantly to the formula's overall effectiveness. This product also contains Epicatechins and Pine Bark Extract.
The epicatechins are thoughtfully included at 150 milligrams, while Pine Bark Extract is dosed at 100 milligrams (a smaller dose than found in Merica Labz's F'n Pump'd), working harmoniously to enhance vasodilation and blood flow. Although the cost of 20 servings may raise an eyebrow, the undeniable results make it a worthwhile investment.
Our only concern with this product would be the high number of capsules (five) needed for an effective dosage. It is a lot to take at once and may put some users off the product or may lead to fewer capsules being consumed and a less effective dose administered.
Pros
Effective dosage means these capsules work well.
It is more convenient than powder, with less mess in your gym bag and at the gym.
Cons
Five capsules per serving may be too many for some users.
You should stack this product alongside a stimulant-based pre-workout for best results. Raising the risk of encountering side effects.
Axe & Sledge Supplements PUMPIES Nitric Oxide...
PUMPIES is a capsule-based nitric oxide support supplement that's formulated to increase blood flow...
PUMPIES uses 1,500 milligrams of Nitrosigine and 508 milligrams of VasoDrive-AP along with Vitamin...
PUMPIES contains 100 veggie capsules, which will last you at least 20 workouts.
How We Picked and Tested the Best Pump Supplement
The products chosen above are all top quality. Let's find out why we chose those products over the hundreds of similar options:
| Product | Effectiveness | Taste | Mixability | Value |
| --- | --- | --- | --- | --- |
| RYSE Supplements Pump Daddy | 10 | 8 | 9 | 9 |
| GHOST Pump V2 | 9 | 10 | 7 | 8 |
| Merica Labz F'n Pump'd | 9 | 9 | 9 | 7 |
| Core Nutritionals Peak | 9 | N/A | N/A | 7 |
| Axe & Sledge Pumpies | 9 | N/A | N/A | 7 |
Stim vs. Non-stim
You don't need stimulants to experience a pump or workout better. Of course, some of you will likely love the extra energy boost that stimulants like caffeine can provide. However, they are not necessary.
There are many issues associated with stimulant use. Some people are unable to use them due to the side effects, including:
Anxiety
Jitters
Headaches
Insomnia
Luckily, there are pump supplements that are free of stimulants, such as Pump Daddy, so you won't encounter any of these issues. They are designed to enhance blood flow and the transfer of nutrients.
Third-Party Tested Options
If you are an athlete who is regularly drug tested, you will know how important it is that you know exactly what you are putting into your body.
Third-party testing will give you an unbiased assessment of supplements to ensure the labeling is correct and that no harmful or banned substances are present. Unfortunately, none of the products we have chosen have been third-party tested, so you must be careful if you are likely to be drug tested.
Price
The price of a supplement is essential. Certain brands are expensive and offer similar benefits to much cheaper products.
We have chosen products that are affordable and as effective as their more pricey counterparts. Ghost Pump V2, in our opinion, offers excellent value for money.
Benefits of Pump Supplements
Let's look to see why you should be using a pump supplement:
Increased Nitric Oxide Production
The primary purpose of a pump supplement is to increase the size of your blood vessels, which allows for increased blood flow.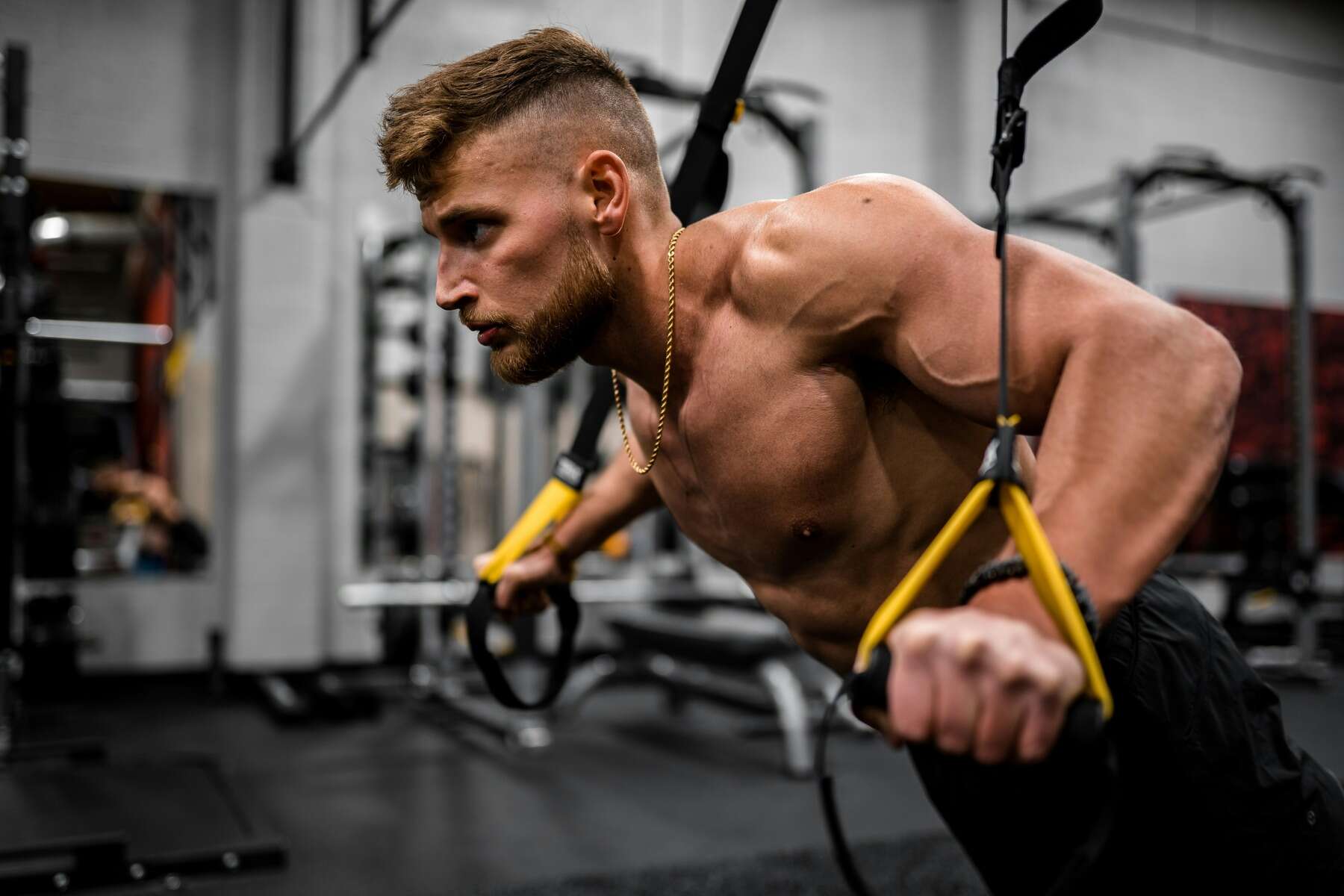 This results in a satisfying pump and increased oxygen and essential nutrients transferred to your muscle fibers, increasing performance.
Delayed Fatigue
Pump supplements often contain ingredients such as beta-alanine that can help delay fatigue.
This will be beneficial as it allows you to train for longer, as well as being able to push out extra reps more efficiently. Over time, this will result in bigger muscle size and strength gains.
Increased Confidence
Confidence is a powerful feeling that can help you train consistently at the gym.
When you experience a pump while working out, you will likely look the best you currently can, with your muscles pumped full of blood, making them larger than usual.
Muscle Gains
As circulation improves, more oxygen and nutrients will be transferred to your muscles. This will improve performance and likely lead to quicker recovery times post-workout.
The quicker you can recover, the more often you can train, and this consistency leads to those muscle gains.
Improved Mind-Muscle Connection
You will find that throughout your day, your brain will be sending signals to your muscles to contract so that you can move your body. If you can focus on this movement, you can increase the amount your muscle fibers work over time.
A quality pump supplement can help improve this connection between your brain and muscles, improving performance and ultimately improving those gains.
Increased Motivation
It is unfortunate that despite your best intentions, there will be days when you won't feel like working out. This is especially likely if you have had a long day at work or are feeling stressed or down on yourself.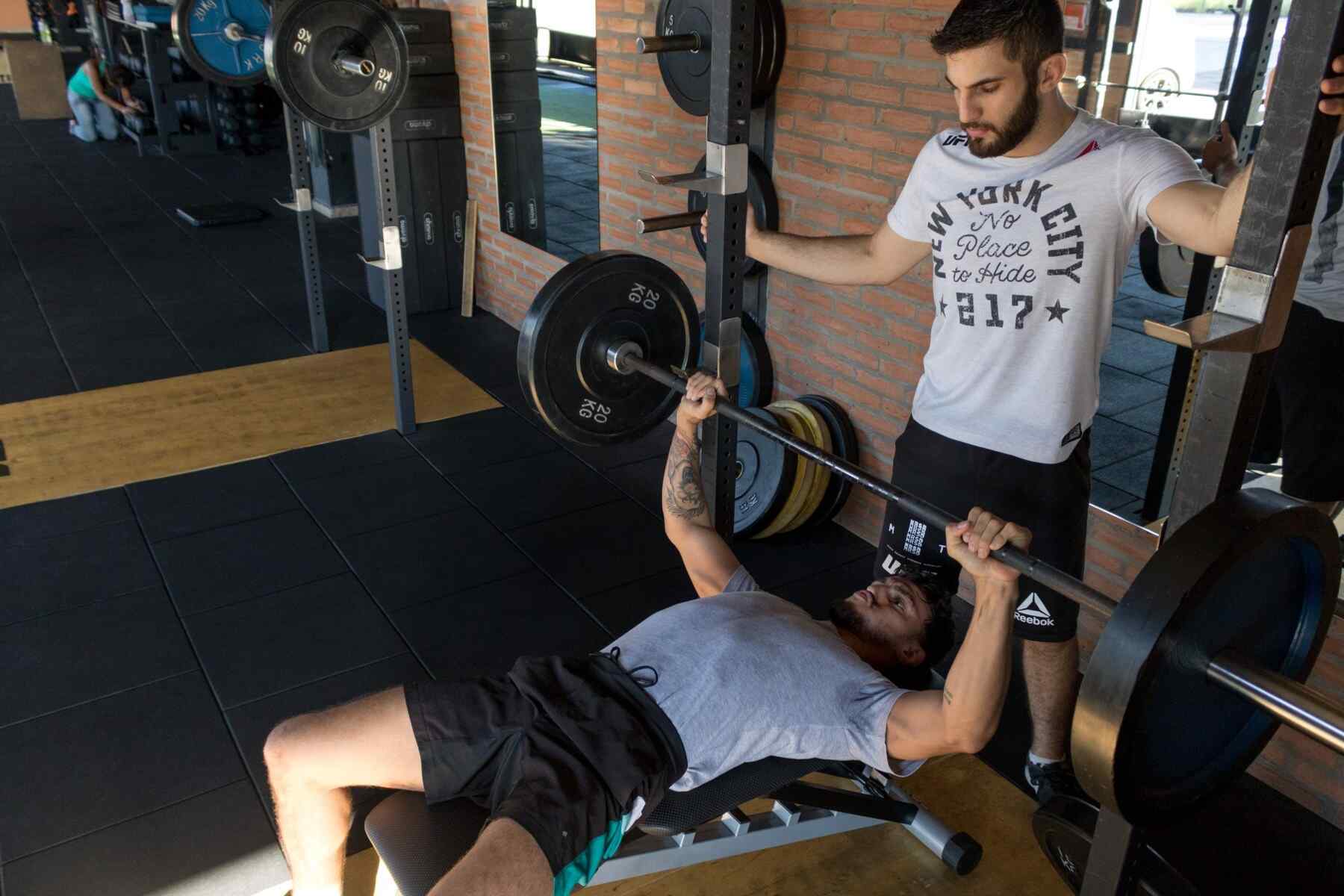 Pump supplements can give you a little boost of energy that you can use to give yourself a lift and get yourself off your couch and into the gym.
More Power
Pump supplements often contain ingredients such as caffeine that can help improve:
Strength
Power
Anaerobic performance
Increased muscle activation and neuromuscular transmission can lead to an increase in power and performance.
Better Focus
Getting into the zone while working out is incredibly important, especially if you are an athlete or someone who takes your training seriously.
A pump supplement can help with this by improving your mind-muscle connection and helping to keep your motivation high.
What to Look For in a Pump Supplement
When choosing a pump supplement, there are certain things you should be looking for, including:
Ingredients/Dosages
The single most important thing you need to look for when choosing a pump supplement is what ingredients it contains. You should always look for products made using clinically proven ingredients and doses that have accurate labeling to prove the fact. You do not want to waste your money on products that contain cheap filler ingredients or ingredients in such small dosages to make them ineffective.
You should watch for ingredients such as L-Citrulline, Citrulline Malate, Arginine, and Betaine, as these are all Nitric Oxide boosters that can increase blood flow through vasodilation.
Beta-alanine is another ingredient to look out for. It is a non-essential amino acid proven to delay fatigue and muscle soreness. This ingredient may cause tingling to your skin as a side effect. However, some people like pre-workout supplements with beta-alanine as it shows that the product is working.
Type of Supplement
Pump supplements are available in various forms, including:
Consider the most convenient type for you and your lifestyle. Powder is the most common form and can be mixed with water or other liquids. Capsules and liquids may be more convenient for those who don't like a mess and will be easier to transport to the gym.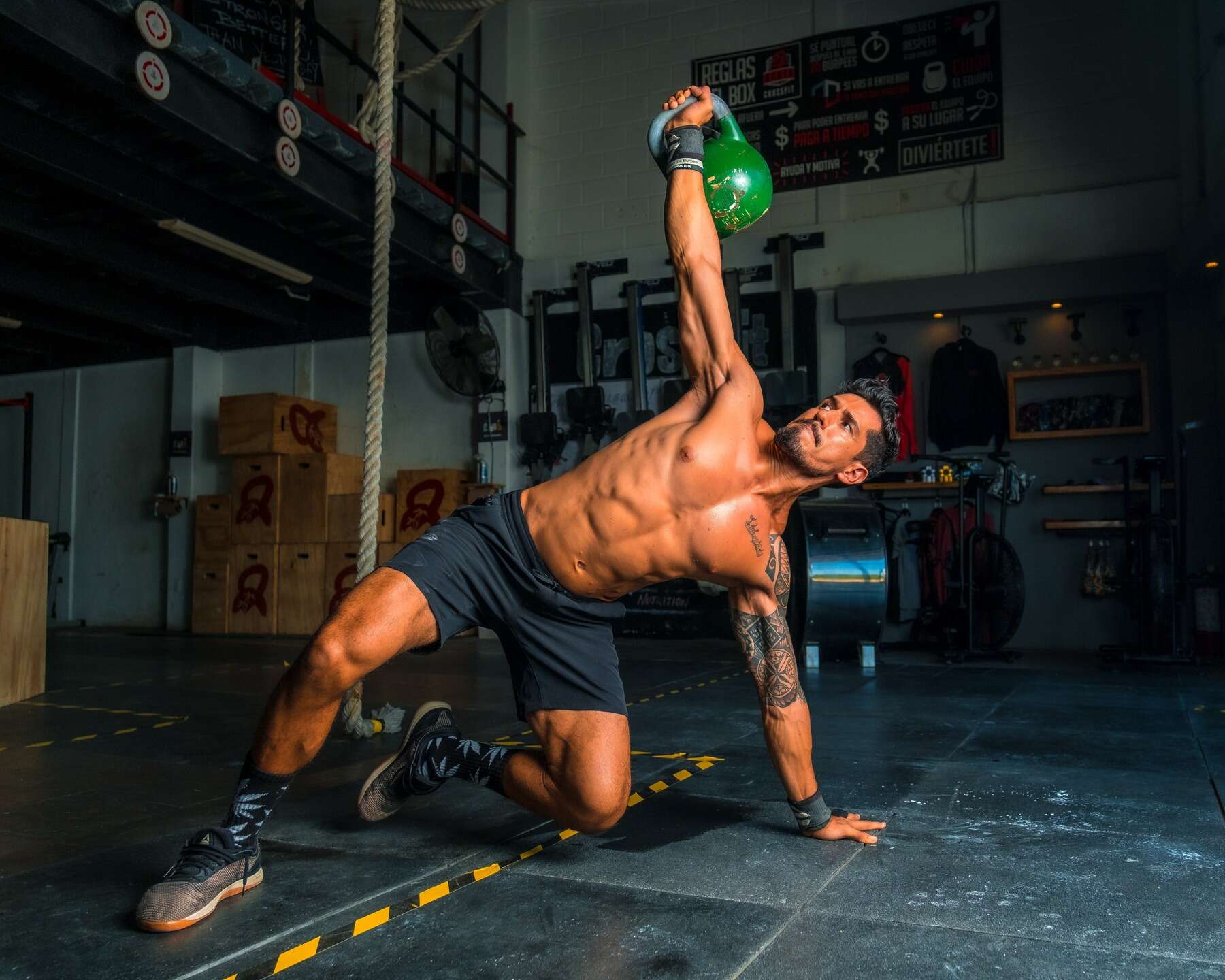 Testing/Certifications
You must check that the product works before you buy it and that its ingredients work and are free from contaminants.
Third-party testing is crucial for athletes who undergo drug testing regularly. You most certainly won't want your chances of competing to be derailed due to failing a drug test because of some random unknown ingredient in a seemingly safe supplement.
Rigorous testing will also ensure the ingredients are effective and the labeling is accurate. You won't want to waste your hard-earned money on supplements that offer zero training benefits.
Price
Regarding supplements, there is a vast difference in prices between products. Many believe that you will get the most benefit from the most expensive products. However, this is not always the case, as there are plenty of options available on the lower end of the scale that are just as effective as those expensive options.
Usually, the high cost of a supplement will be because of the production and marketing costs. However, there will be some brands that price their products high simply because they are well-known brands.
I recommend not focusing purely on the price when choosing supplements. Instead, look at what value they provide. For example, if you were to compare two products, each with similar ingredient profiles, and discovered one was cheaper than the other, with the expensive option being a well-known brand, I would personally ignore the branding and choose the more affordable option as it would provide similar benefits without the cost.
Taste
The taste is another vital thing to consider when choosing a pump supplement because if you do not like the taste, then it is unlikely that you will be drinking it regularly. Of course, some of you chug your supplements, so this won't be as much of an issue. However, for those who take their time, it is a major factor.
If you are planning on mixing your pump and pre-workout supplements, it is important to consider the flavors. Are you going to choose similar flavors or ones that complement each other?
Alternatively, if you are planning on taking it separately, make sure you are choosing a flavor you like.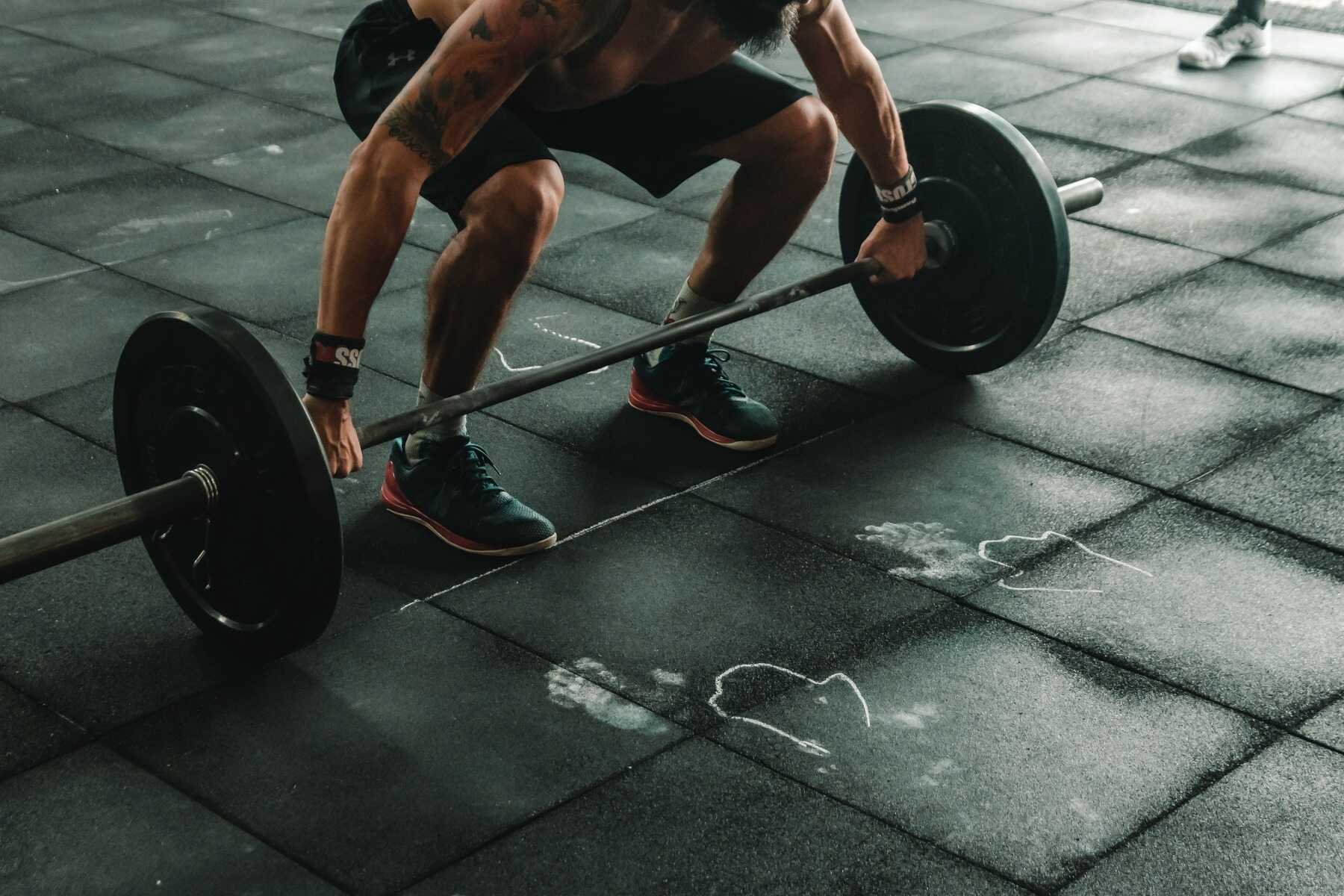 Mixability
Again, if the supplement does not mix well, it will not be nice to drink, making it difficult to enjoy and, therefore, less likely for you to drink regularly.
Unfortunately, the only way to know how effective a supplement mixes with water would be to try it yourself or to read online reviews, which leads us to the last thing to look for when choosing a pump supplement.
Online Reviews
When choosing supplements, it is imperative to read online reviews. The reason is that most brands tend to hype up their products to make them sound the best when often the reality is that they are not as good as claimed.
Of course, there will be expert reviews written that can showcase what actual benefits are on offer. Genuine customer reviews are also critical as you get a true first-person perspective of the product, how it works, whether it is effective, and various other questions answered.
Related Questions
Do Pump Supplements Actually Work?
Pump supplements work; they can increase blood flow and help improve the distribution of those much-needed nutrients. This can lead to many benefits, including muscle gains and enhanced focus.
What Powder Gives You a Pump?
The ingredients to look out for that will give the pump include L-citrulline (6-8 grams), L-arginine (3-6 grams), and Betaine (2.5 grams). These ingredients will increase blood and oxygen flow to your muscles during exercise. There are also some great L-Citrulline pre-workouts that can give you more pump.
Are These Pump Supplements Safe to Use?
Although pump supplements are generally considered safe, there is a slight risk associated with supplementation, primarily if used in large doses. Beta-alanine may cause paresthesia, a tingling sensation on the skin, while L-arginine and L-citrulline use may cause nausea and other gastrointestinal problems.
Conclusion
The best pump supplements can help your training, including improved nitric oxide production, better mind-muscle connection, and enhanced focus. This will result in improved workouts and better results.
If you are serious about your training and wish for the best results, choose one of our suggestions above.
Jack Kelle
Jack is an entrepreneur, outdoorist, and animal lover with a background in philosophy, psychology, and business. He enjoys music, friends, and family. At RAVE, Jack works as the manager of marketing and content development.