Whether you're an experienced keto dieter or new to the movement, a ketogenic supplement can make adhering to this diet much easier.
Our number-one pick for dependable quality is Perfect Keto Exogenous Ketone Base, which has 3.8 grams of three different ketones and is chock-full of electrolytes to help you feel your best. This supplement comes in six different naturally sweetened flavors.
Supplements can be hit or miss when you don't know exactly what you're trying to achieve and what you need in a particular formulation. On the other hand, when you take a high-quality supplement and are strictly following your diet, things just seem to go more smoothly, and you tend to feel better.
This list of the ten best keto supplements tells you precisely what you should be taking to optimize your ketogenic diet. Remember that supplements are not meant to replace a well-designed ketogenic diet, but to supplement your nutrition so you feel your best.
Before we get into the actual ranking of the best ketogenic supplements, we want to explain some of the most important ingredients you should look for when shopping for a high-quality ketogenic supplement. We've also explained the reason for each element, so you can choose a keto supplement with only the ingredients you need to achieve your desired goals.
The Keto Supplements We RAVE About
Best Overall Ketone Supplement
Perfect Keto Exogenous Ketone Base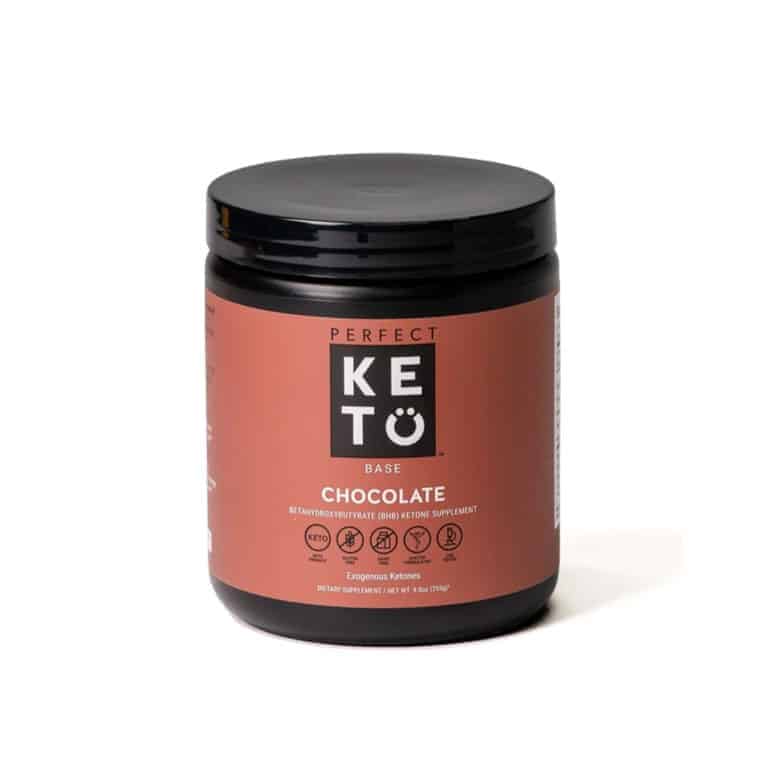 Best Ketogenic Nootropic
Keto AF Ketogenic Nootropic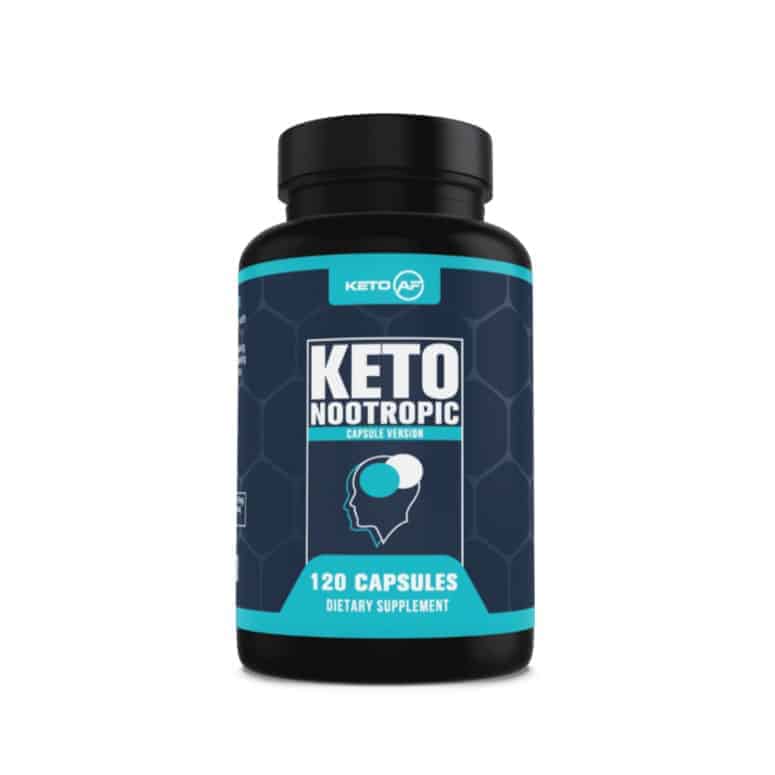 Highest Dose Keto Supplement
Zhou Keto Drive BHB Salts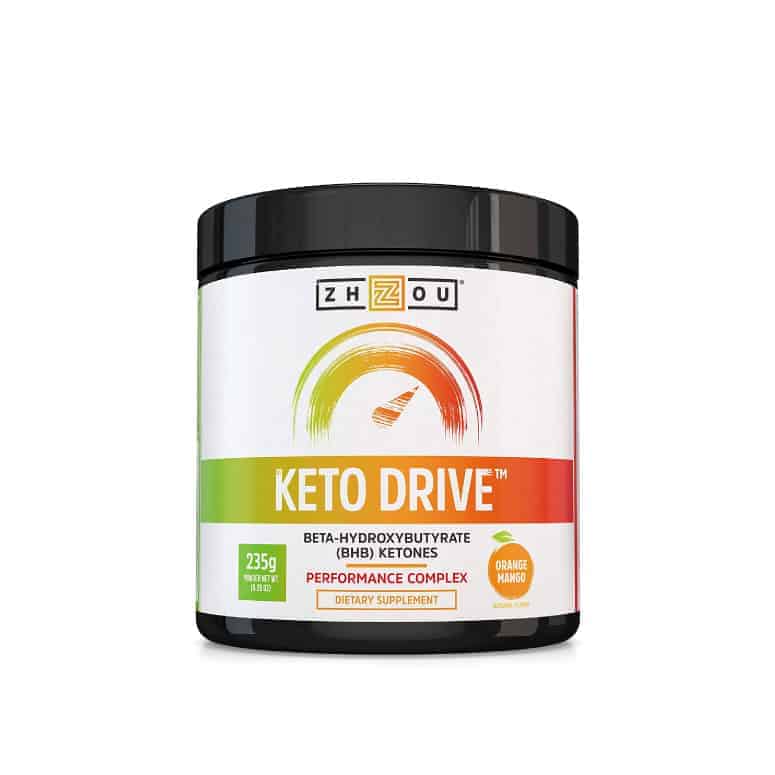 Ketogenic Supplement Ingredients
Keto supplements contain a lot of ingredients, so let's examine a few common categories before we talk about our top ten best keto supplements.
It's worth noting that many of these ingredients have synergistic actions, which means that they work better in combination. While you may only be looking for a supplement with a particular ingredient that may provide a specific action, choosing a supplement with combined high-quality ingredients may be the better option. Consider that it is also hard to predict what you will want to improve mentally and physically in the future, and a product with a combination of ingredients may address a need before you even realize you want or need improvement in a particular area.
Ketones
Let's start with the star of the show: ketones. If you're new to the ketogenic diet, then you may not even know what ketones are or how they are made. Our body uses three macronutrients for energy: protein, carbohydrates, and fat. When carbohydrates and protein are restricted, such as when you follow a ketogenic diet, your body switches to using fat for energy.
While most of your body can use fat for energy, your brain is only able to use two sources of energy, carbohydrates and ketone bodies. The liver produces ketone bodies by breaking down fat.
In nature, ketosis only happens in humans during times of starvation. Ketone formation was one way in which nature protected our brains when carbohydrates and proteins were scarce, and we had to survive off our body's fat stores.
Exogenous Ketones
Exogenous ketones are simply ketones that are not made inside your body, such as the ones you may take in a supplement. At this point, you may be wondering why you would want to take exogenous ketones when you are already performing a ketogenic diet. The answer to your question is two-fold.
One reason that you may want to take an exogenous ketone supplement early on in the ketogenic diet is to kickstart the ketosis process. Taking an exogenous ketone supplement may enhance the benefits of a natural ketosis state in the body, such as increased mental clarity and increased energy levels. Additionally, at least one study has shown that supplementing with exogenous ketones decreased feelings of hunger for up to four hours after the supplement was ingested.
Electrolytes
Electrolytes are another common ingredient added to keto supplements. Electrolytes are minerals such as sodium or potassium that perform a variety of functions in the body, ranging from helping catalyze chemical reactions to balancing blood pH.
Have you ever started a diet only to feel worse in the first few days than you felt beforehand? This is what people are describing when they talk about having the "keto flu" after starting a ketogenic diet. The keto flu is a collection of symptoms that can mimic the symptoms of influenza, such as headache, fatigue, brain fog, and nausea, among others.
We are still unsure what exactly causes keto flu symptoms, besides the obvious change of starting a ketogenic diet, but many people report that electrolytes tend to help decrease the severity of keto flu. The good news is that the keto flu is not actually influenza, which means it should go away within a few days.
Nootropics
Nootropics are supplements containing herbs, vitamins, and other ingredients that improve cognitive performance, giving you that competitive edge you need. Who doesn't want that?
People go on a ketogenic diet for a variety of reasons, one of which is the mental clarity and sharpness that many people experience in ketosis. Imagine you could boost your cognitive performance even further by taking nootropic supplements. That's why these cognitive enhancers are added to ketogenic supplements, and why you may want to consider a keto supplement with nootropics.
Methodology
No one wants to feel like they are being deceived, so we want to take a moment to explain how we chose these as the best keto supplements and ranked them in this order. We know the importance of transparency, honesty, and mental closure, so we're here to give you the lowdown. Here are some of the questions that we asked ourselves while searching through dozens of ketogenic supplements. Some criteria were given more weight than others, which largely dependended on what we found customers were looking for in customer reviews.
Ketone amount: How many ketones are found in each supplement?
Electrolytes: Are there electrolytes in the supplement?
Artificial color, ingredients, flavors: Is the supplement free of these ingredients?
Fillers and binders: Are there unnecessary fillers and binders included in the supplement?
Price: Is the supplement reasonably priced for the ingredients included?
Customer reviews: What do people that use this supplement daily have to say?
Quantity: How many servings are in each container of the supplement?
The Best Keto Supplements
Do I need to take supplements on a keto diet?
A lot of people tell others that they have to do this or they have to do that to be successful on a particular diet. So, how is someone supposed to really know what to do when it comes to supplements? The truth is that it's hard to know what to do unless you are a trained dietitian or have a biochemistry background—or unless you can talk to one of these people.
Supplements are generally not needed in a well-thought-out diet, with a few notable exceptions. Supplements are designed to do exactly what the name suggests, supplement your dietary regime to ensure there are no nutrient deficiencies and to optimize your current and future mental and physical state. Some people have a tendency to go to extremes with supplementation, almost to the point of subsisting entirely on supplements, which can lead to a whole host of problems.
That said, supplements can be a valuable tool in a ketogenic diet. Ketogenic supplements can help combat some of the adverse physical and mental feelings that can crop up when starting a new diet. They can help ensure you have the energy you need when life gets hectic, and you don't have the time to prepare a complete ketogenic meal. You don't need to go out and buy hundreds of dollars in supplements; you just have to be strategic about the supplements you do decide to purchase. Ask yourself, what am I trying to accomplish by taking a certain supplement?
What should I watch out for and avoid when choosing keto supplements?
While there are definitely things you want in a keto supplement, there are also other things that you should avoid. We did our best to break down the pros and cons of the supplements reviewed above, but if you're searching for something different, here are a few things to keep in mind when selecting your keto supplement.
One of the most obvious things to look out for when selecting a keto supplement is sugar, as well as other high-carbohydrate sweeteners like high-fructose corn syrup. It sounds obvious, right? The ketogenic diet is based on a low-carbohydrate foundation, so you may think that keto supplements have low to zero carbohydrates. But you'd be surprised to realize that some keto supplements have a fair amount of carbohydrates, which can really damage your ketosis state unless you pay attention.
Secondly, you need to watch out for binders and fillers that are sometimes added to supplements. Binders and fillers help give bulk to the supplement you're taking and make the consumer feel like they are getting their money's worth. Who needs this facade? Buy from a company that has enough respect for you and your body not to include a lot of binders and fillers.
Lastly, make sure you choose a supplement that is free from artificial colors, sweeteners, and flavors. There are experts on both sides of the artificial sweetener and coloring debate. But when it comes right down to it, why take the risk? Just choose a supplement without these added ingredients.
What are the best keto supplements?
Did you skim this article to get to a summary of the best keto supplements? The best overall keto supplement is Perfect Keto Exogenous Ketone Base, which has 3.8 grams of three ketones, lots of electrolytes, and six different flavors to choose between. This supplement company made sure that there were no artificial flavors or sweeteners added to their product, so you can rest easy when dishing out the nearly $57 per 15 servings for this product.
The best ketogenic nootropic supplement is Keto AF Ketogenic Nootropic, which is packed with cognitive-enhancing ingredients and fats minus the exogenous ketones. Optimize your brain performance with this supplement for under $30 for 30 servings. Our best, highest dose keto supplement is Zhou Keto Drive BHB Salts, which is loaded with 12 grams of ketones. This supplement is entirely free from artificial colors, sweeteners, and has no fillers.
RAVE Recommends
Now that you have decided to optimize your ketogenic diet with one of the best keto supplements, it's time to take your health and well-being to the next level. You can do this by planning out time for taking care of yourself, getting enough sleep, and managing your unnecessary pain and anxiety. Here are some of our top self-care picks:
The Simple Elephant Planner by Papercode: Keeping organized throughout your hectic weeks is a breeze with this planner, which comes with plenty of writing space and stickers to draw attention to what really matters.
Layla Mattress: There are few things as important for your health and well-being than getting enough quality sleep, and the Layla Mattress is hard to beat for people who sleep on their sides. This mattress will have you looking for times to sneak a nap throughout the day.
Kanibi: It can be hard to change your diet and do all the little things that add up to a healthy lifestyle when you're experiencing pain and anxiety. Make pain and anxiety a thing of the past with our number-one ranked CBD oil, Kanibi.