Given the multiplicity of vitamin and mineral supplements on the market, trying to pinpoint the best multivitamins for men is no small task.
After much deliberation and scrutiny, BoxJump 360 gets our nod of approval as the top multivitamin supplement for men. BoxJump Nutrition has a lot going for them: quality formulas, affordable pricing, risk-free product guarantees, and top-notch customer service.
You heard it all the time when you were growing up: "Eat your vegetables!" 
Then came along the "Got milk?" campaigns featuring buff athletes holding a tall glass of 2% and staring deep into your soul, imploring you to indulge in the white liquid. 
So, what's all the fuss about veggies and milk? 
In a few words: vitamins and minerals.
Vegetables and milk are dense sources of these micronutrients, which are essential for adults as well as children. However, many men don't like the weeds we call vegetables, and milk makes them run to the bathroom at the least opportune moments (but who actually enjoys going number two in public restrooms?). 
Naturally, you still need to get your vitamins and minerals from somewhere. This is where multivitamins for men come into play. Heck, even if you eat vegetables by the metric ton and drink milk like it's going out of style, multivitamins are still a worthy investment. 
We perused quite a bit of research and reviewed countless supplement formulas to decipher which multivitamins for men rank as the cream of the crop, the best of the best, the greatest of all time. 
Hyperboles aside, get your popcorn ready and read on!
Why use multivitamins?
Micronutrients are arguably the most overlooked aspect of the human diet. Despite only requiring a small amount of these nutrients, vitamins and minerals play a major role in our health, longevity, and performance. 
Most men (and women) have a tough time meeting their daily micronutrient needs through food sources. Naturally, this is where multivitamins for men come into play. 
As a quick reminder, do not invest in a men's multivitamin with the intention to use it as a replacement for the daily vitamins and minerals you should be consuming from whole foods like vegetables and fruits. 
A healthy diet and regular exercise are critical if you want to reap the benefits of the best multivitamins for men. There are no "magic pills" that make up for poor lifestyle habits. With that in mind, let's take a look at which multivitamins for men rank as category winners. 
And the award goes to…
The Multivitamins for Men We RAVE About
What are vitamins and minerals?
Vitamins and minerals are essential micronutrients your body requires for optimal development, function, and longevity. In contrast to macronutrients (protein, fats, and carbohydrates), you only need to ingest a relatively small quantity of micronutrients on a daily basis.  
For example, the recommended daily value (RDI) of most vitamins and minerals is as little as a few milligrams, and in some cases, micrograms (one millionth of a gram). Those tiny amounts might seem to suggest that vitamins and minerals aren't important for our health and longevity, but that couldn't be further from the truth.
Here's an abridged overview of vitamins and minerals to explain why that is…
How vitamins work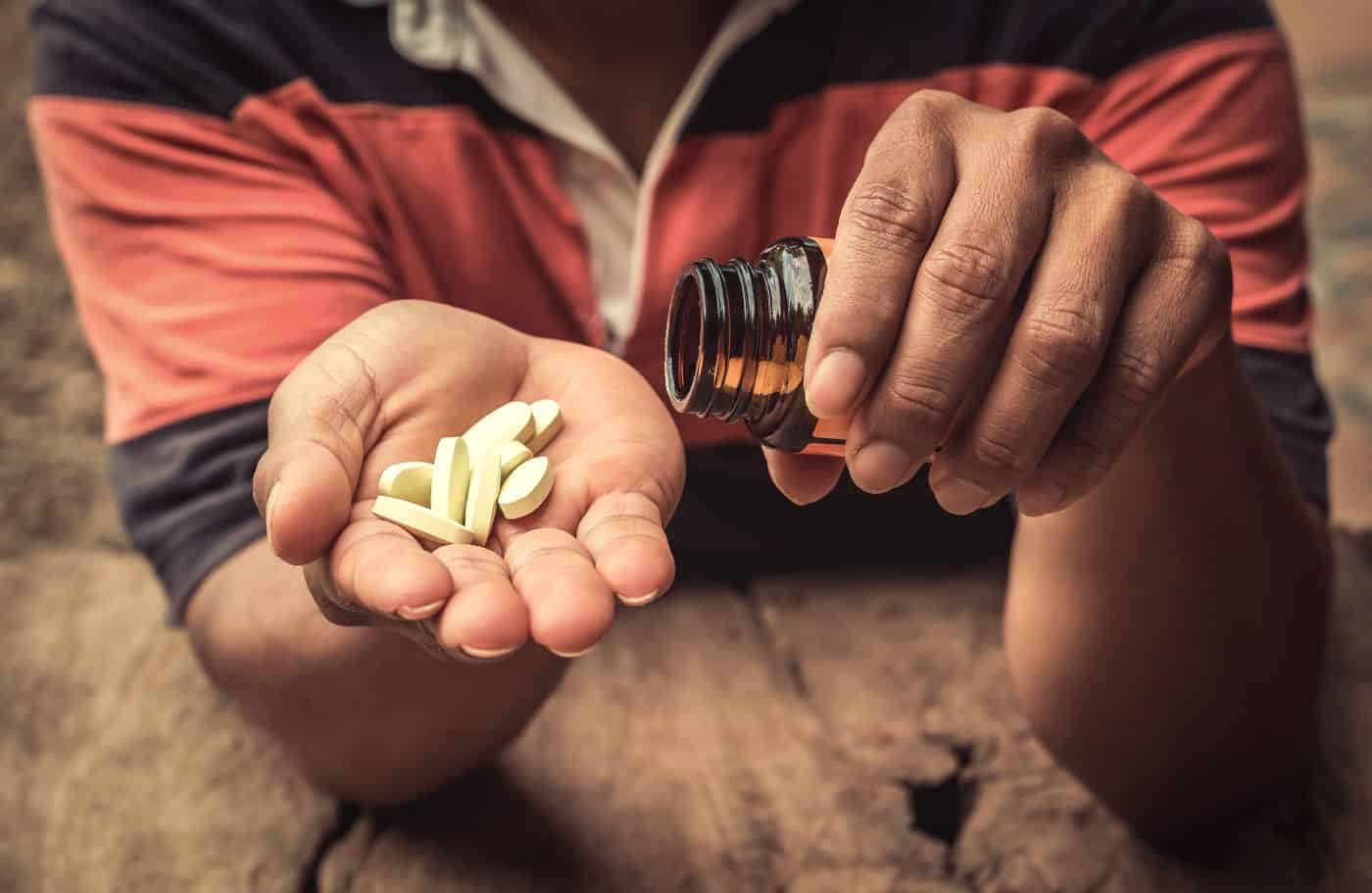 Vitamins are organic (carbon-containing) molecules that are biologically essential for our growth, survival, and reproduction. Each vitamin works through its own distinct pathways, making vitaminology quite an extensive field of study. 
Vitamins support human health and longevity by acting as cofactors (read: "assisting molecules") for the plethora of chemical reactions that go on in the body. Without vitamins, fundamental processes wouldn't happen efficiently. 
The main distinction between vitamins is that they are either water-soluble or fat-soluble molecules.
Water-soluble vitamins, like B vitamins and vitamin C, aren't as readily stored in the body as fat-soluble vitamins. Hence, water-soluble vitamins need to be consumed more consistently than fat-soluble vitamins to maintain proper levels. Even so, daily consumption of fat-soluble vitamins, such as vitamin D and vitamin E, is just as important. 
For simplicity's sake, you should try to consume at least the reference daily intake (RDI) of all vitamins as consistently as possible. Thankfully, multivitamins often meet or exceed the RDI of the vitamins they contain, especially water-soluble vitamins. 
The difference between vitamins and minerals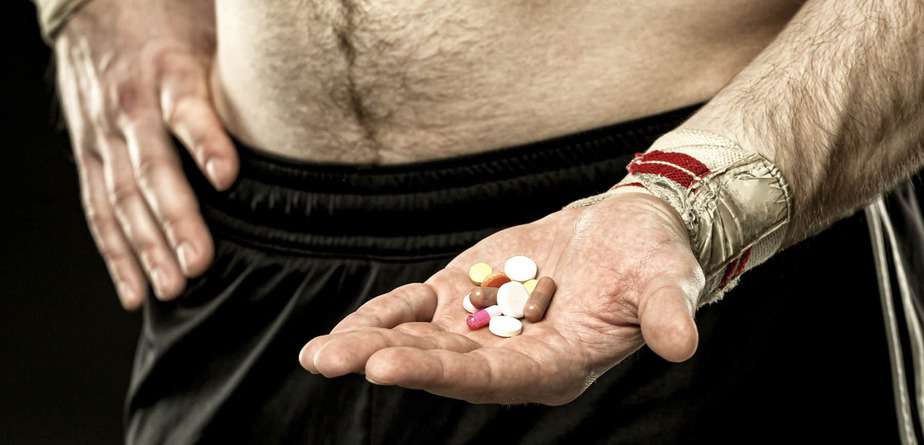 In contrast to vitamins, minerals are inorganic molecules in their native (ionic) state and integral components of many biological functions. They especially promote the growth and repair of body structures such as bones, muscles, and skin. However, vitamins and minerals have some commonalities. 
Just like vitamins, minerals need to be consumed regularly since they often serve as cofactors and enzymes for metabolic reactions. For example, magnesium is known to play a role in over 300 enzymatic reactions in the body, many of which are necessary for healthy neurotransmitter and hormone balance. 
A divergent characteristic between vitamins and minerals is that several minerals act as electrolytes, or charged particles that carry electrical current throughout the body and maintain gradients across cell membranes, regulating fluid balance. 
Sports beverages generally contain small amounts of electrolyte minerals such as sodium, potassium, and chloride to help increase cellular hydration and promote athletic performance.
Methodology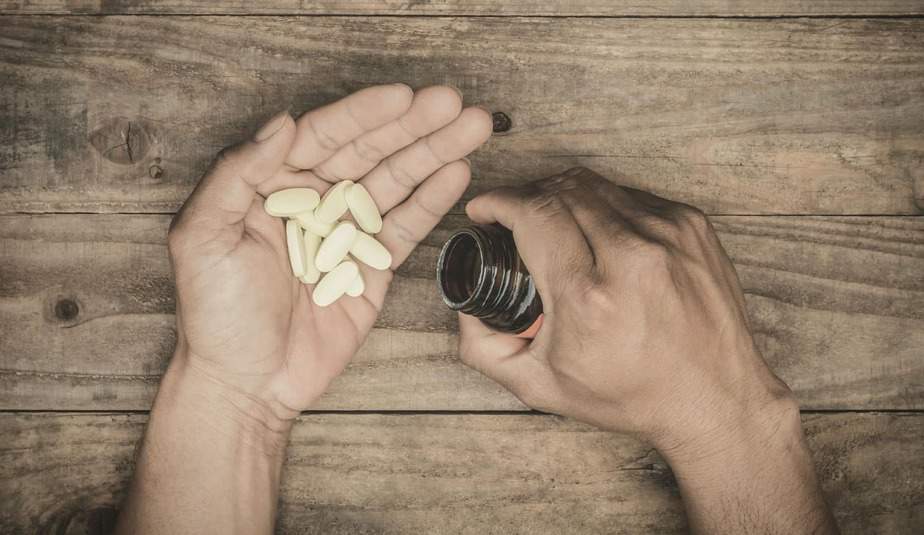 The men's multivitamin niche is highly saturated, particularly with products that seem efficacious if all you look at it is the amount of vitamins and minerals they provide. Be wary of companies that worry more about the bottom line than your health and results. 
The easiest way for companies to cut corners and increase margins is to "label dress" their multivitamin formulas with low-grade, poorly absorbed vitamins and minerals. You're much better off spending a little extra and getting a high-quality men's multivitamin that includes bioavailable vitamins and minerals in proper doses. 
It might seem like you're saving money by purchasing inexpensive multivitamins, but chances are the majority of those vitamins and minerals are going right down the toilet, both literally and figuratively.
We spent a good chunk of time weeding out multivitamins for men that appear comprehensive on the surface but offer little value overall. Never judge a multivitamin supplement by how popular it is or what the packaging looks like. What's inside the package actually counts.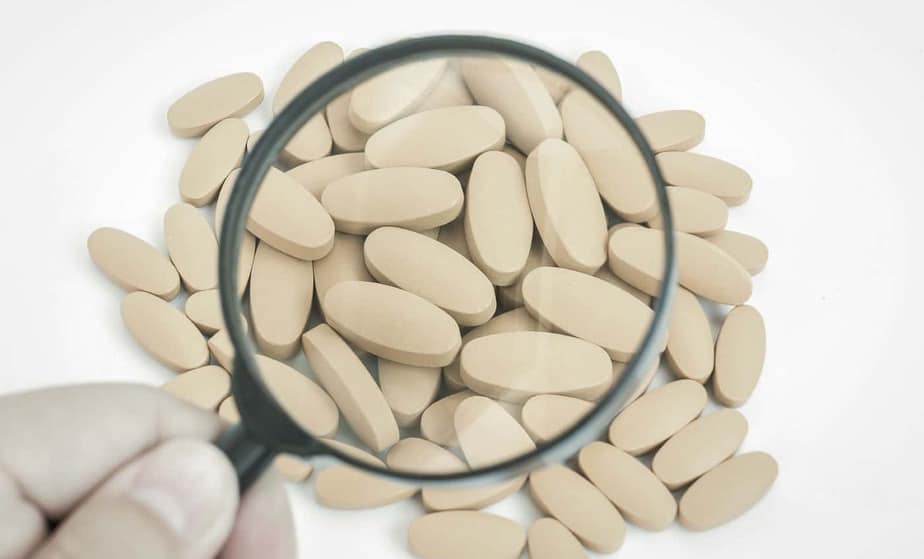 Fortunately, several up-and-coming brands have produced high-quality multivitamins for men in recent years, and it's time those companies get the recognition they deserve. On that note, here's the methodology and criteria we used to rank the top 10 multivitamins for men:
Vitamin and mineral forms (bioavailability)

Formula dosages 

Additional nutrient content (polyphenols, omega-3s, digestive enzymes, etc.)

Ingredient quality (non-GMO, kosher, vegan, etc.)

Value (cost per serving)
The Best Multivitamins for Men
Q: Should I use multivitamins for men if I eat a healthy diet?
A: Multivitamins for men are not a panacea, but they can play a supportive role alongside a healthy diet and exercise regimen. Think of multivitamins as an insurance policy for your micronutrient needs. 
Also, if you travel a lot for work or personal reasons and don't have consistent access to healthy, wholesome meals, multivitamins come in handy to add much-needed nutrients. Just toss a few multivitamin pills in a small sandwich bag to bring on your trip. 
Q: Is it bad to consume more than the RDI of vitamins and minerals?
A: Not necessarily. Depending on which vitamins and minerals you're consuming, taking more than the RDI may be beneficial, particularly if you have a deficiency. In general, water-soluble vitamins and minerals such as vitamin C, B vitamins, and magnesium citrate can be safely consumed in amounts that far exceed the RDI since the body simply eliminates any excess through urine. 
Be a little more cautious with fat-soluble vitamins, like vitamin D, vitamin E, vitamin K, and vitamin A. They tend to have a longer half-life in the body, meaning they can over-accumulate if you take high doses daily. Remember, both excess and deficiency can present health ramifications, regardless of what the substance is. 
For fat-soluble vitamins, aim for 100-200% of the RDI on a daily basis. The main exception is vitamin D3, which can be taken in significantly large doses (500-700% of the RDI according to research) since it's fairly inert in the body and must go through several conversion steps to reach its biologically active state, calcitriol. 
Q: What are the best multivitamins for men with prostate issues and/or low testosterone?
A: Great question. There's a handful of clinical studies that show vitamin D3, zinc, and boron support natural testosterone production. Likewise, men with low levels of zinc and vitamin D consistently exhibit lower androgen levels, suggesting there is a definitive association between these micronutrients and testosterone production. 
Moreover, several studies show that lycopene — a carotenoid found in tomatoes — has strong protective effects on the prostate gland and may reduce the risk of benign prostatic hyperplasia (BPH), or overgrowth of prostate tissue.
In addition, various plant extracts have been used with good success in treating BPH in clinical settings, notably saw palmetto and stinging nettle. These plant extracts are found in BoxJump 360.
Q: What is the best multivitamin for men?
A: BoxJump 360 is arguably the most versatile and efficacious multivitamin for men, featuring bioavailable micronutrients, omega-3 essential fatty acids, probiotics, and much more. Rainbow Light Men's One Multivitamin and Garden of Life myKind Organic Multivitamin for Men are close runners-up, being non-GMO, hypoallergenic, vegan-friendly, and eco-conscious men's multivitamins at an exceptional value. 
RAVE Recommends: Healthy Lifestyle Choices for Men
If you're looking for additional supplements for men that will pay dividends toward your health, performance, and longevity, you can't wrong with these options: