Hey guys, if you are struggling with digestive issues or just want to support your gut health, you may want to add a probiotic to your daily routine.
But if you are spending your hard-earned dollars on probiotic supplements, you want to know which ones are best for men. We did the research to make your life a little easier. Garden of Life Dr. Formulated Once Daily for Men is not only the best bang for your buck, but it is made from quality ingredients, potent, and has 15 probiotic strains that promote digestive health. And it could help you trim down those love handles.
Okay, by now most of us have heard about probiotics either through the news, a health care professional, or friends and family. In fact, you can't get through a dinner party without at least a casual mention about the gut-brain connection or the latest supplements that have made your friends healthier and happier. So what's all the fuss about? And why have probiotics become such a vital aspect of our daily routines? 
More and more research shows that what happens in your gut can profoundly affect what happens in your brain. More specifically, particular types of critters (bacteria) in your small and large intestines can influence your mental health and your physical health. Research has also found that there are more bacteria in and on humans than there are human cells. It's okay, read that again and give that fact a minute to process. 
So yes, it makes sense that supplementing with a good probiotic can outcompete other bacteria in your gut and benefit your health. You may think that you can just run down to your local grocery store and pick up a probiotic. Still, know that probiotics differ in the strains of bacteria they use, shelf-life, storage requirements, and other essential factors that influence the quality of the supplement and the results you will achieve. 
The Probiotics for Men We RAVE About
All the probiotics on our list are worth checking out, but a few stood out above the rest:
When looking for the best probiotic for men, search no further than Garden of Life's Dr. Formulated Once Daily Men's probiotic. It has it all: This probiotic is packed with 15 different probiotic strains, contains prebiotics, has high potency, and oh, did we mention it's doctor-formulated?
Read Full Review
Shop Garden of Life Dr. Formulated Once Daily Men's
If you already take other supplements, you likely feel that you take too many pills. This is where a powder can make taking a vital supplement like a probiotic more bearable. Klaire Labs probiotic powder blows the competition away with 100 billion CFU per serving in a base of prebiotics.
Read Full Review
Shop Klaire Labs Ther-Biotic Complete Powder
Garden of Life has done it again with RAW Probiotics for Men. In addition to the 85 billion CFU per serving, this probiotic is loaded with enzymes, antioxidants, and vitamins. There are over ten times the number of CFUs in this probiotic than there are people in the world. 
Read Full Review
Shop Garden of Life RAW Probiotics for Men
Probiotics
If you haven't heard of probiotics, in a nutshell, they are the healthy bacteria that live inside your digestive tract. Probiotics have become a popular supplement to help improve many aspects of health, even beyond digestion. These little microbes are being researched for their impact on the immune system, cardiovascular system, mood, and even weight management.
As you choose a probiotic supplement, there are a few things you should take into consideration. Some of the most important factors are the number of colony-forming units (CFUs), the type of bacterium strain used, and the other ingredients included in the supplement. 
Probiotic Strains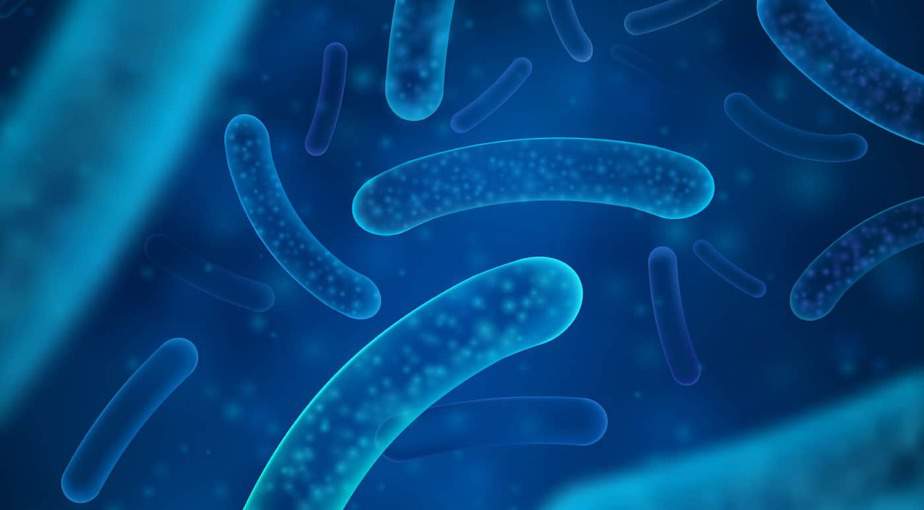 Just like there are specialists in medicine, such as cardiologists who are experts in cardiovascular health, there are probiotic bacteria that specialize in certain areas of the body. The field of probiotic research has exploded in the past few years and continues to be an area of intense research. Research into probiotics is likely to continue for many decades to come because let's face it, there are many thousands of species of named and classified bacteria, but many more that have yet to be studied. 
We are going to talk about some of the most-studied strains of bacteria included in probiotics, but remember that there is still a lot of research that is being conducted in this area. A lot of this research is focused on two primary genuses of bacteria: lactobacillus and bifidobacterium. These two names are what is being referred to when you see a probiotic with an L or a B in front of the species name. 
L. rhamnosus GG: A bacteria that has been shown to adhere to the intestinal and urogenital wall, allowing it to outcompete other bacteria and prevent illness such as urinary tract infections. 
L. casei CRL431: This bacteria has also been shown to adhere to the intestinal wall and help prevent pathogenic bacteria from binding. L. casei has also been shown to stimulate the immune system and prevent diarrhea. 
L. acidophilus DDS-1: A classic in the probiotic realm, it may be helpful for people with lactose intolerance. It has the ability to digest lactose, so you don't have to. 
L. reuteri LLC: The cardiologist of probiotics, this bacterium is shown to be cardioprotective and to help balance cholesterol. Calling Dr. Reuteri!
L. plantarum: Helps to reduce gas and bloating, support digestion, and boost the immune system. 
L. gasseri: A star in the probiotic world for helping you to manage and maintain a healthy weight. 
B. lactis: Sounds a lot like lactose, the primary sugar found in dairy products, which makes sense because this bacteria is often found in yogurt and milk. It can help to balance digestion and resolve some constipation issues. 
B. bifidum: Digestion is where B. bifidim works its magic. 
B. infantis: If you can guess by the name, B. infantis is found in infants and is necessary to build a healthy immune system and help digest its mothers' milk. 
B. longum: This one is in for the long haul and helps stabilize the intestinal environment and support digestive processes. 
Other Important Aspects of Probiotic Supplements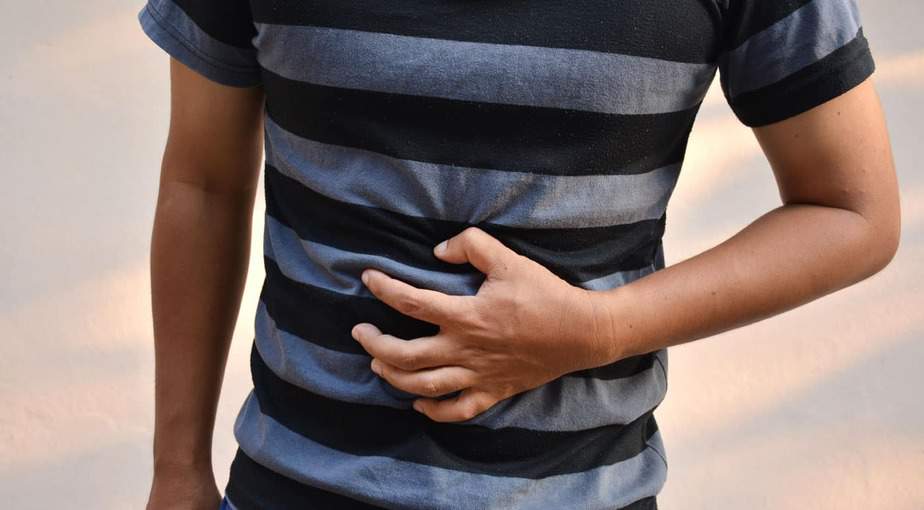 Other than the strain of bacteria included in the supplement, several other factors can contribute to an effective probiotic supplement: 
Prebiotic content
Acid-resistance
Allergen-free 
Prebiotic
Curious what a prebiotic is and why it is necessary? Prebiotics are the sugar and fiber that bacteria in the intestines—as well as the ones in probiotics—need for growth. Prebiotics are essentially food for healthy bacteria. Including prebiotics in probiotic supplements is essential so that the beneficial probiotic bacteria survive long enough to make it to your intestine. After all, these bacteria are alive and need food like you and me. 
Acid-Resistance
Acid-resistance seems trivial until you think about how the probiotic bacteria reach your small and large intestines. When you take supplements, they have to pass through your acidic stomach. The human stomach's acid content is so strong that most of things you ingest alive will not remain alive when it leaves the stomach. Ensuring that the probiotic bacteria are acid-resistant is essential so that they are alive when they reach where they should colonize. 
Common Allergens
Like any other supplement, some probiotic supplements contain common allergens like dairy, gluten, or soy. Even if you don't have a severe immune reaction to these substances, it is possible to have a mild reaction. You may just not feel good when you ingest these substances. It is best to just avoid supplements that include these common allergens when possible. 
Methodology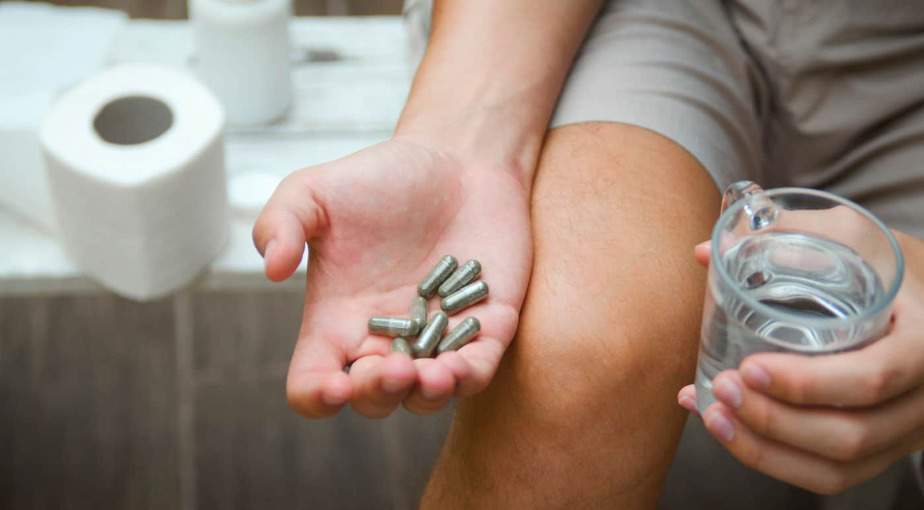 It can be difficult to tell what separates the bad probiotic supplements from the good ones from the great ones. There are vital components that are common to the best probiotics for men. We based our methodology on the following criteria and questions:
Probiotic strains: How many different probiotic strains are there and which strains are included?
Potency: How many CFUs are in each serving?
Prebiotics: Does the supplement include prebiotic fibers?
Acid-resistant: Can the probiotics survive stomach acid and make it to the colon?
Allergen-free: Is the supplement free from common allergens like dairy, gluten, and soy?
Price: Is the price reasonable for the quality, potency, and quantity of servings?
The Best Probiotics for Men
Should I take my probiotic with or without food?
This is a great, potentially confusing question, as some manufacturers advise you to take their probiotics on an empty stomach while others suggest taking it with a meal. So why is there so much confusion surrounding this subject? 
It comes down to there not being many scientific studies that try to answer this specific question. After all, how do you study the number of surviving probiotic bacteria in the human body? One way you could do this is by creating an artificial construction of the human digestive tract. 
There was a study conducted in 2011 on the survival of four strains of bacteria through an artificial human digestive tract, complete with digestive juices and all. They found that the most bacteria survived when taken with a meal or 30 minutes before a meal. 
It makes sense if you think about how food can buffer bacteria from being killed by the acidic stomach environment. While some bacteria strains are acid-resistant, some of the bacteria will still die when exposed to stomach acid. So, take your probiotic supplement with food or 30 minutes before a meal.
Do I need to refrigerate my probiotic?
After your purchase your probiotic, the last thing you want is for the supplement to be ineffective because you didn't refrigerate it. This aspect of probiotics also tends to be confusing, because some probiotics require refrigeration and others do not. So what's the deal? 
Bacteria, especially the ones used in probiotic formulas, are notorious for being sensitive to heat and excessive moisture. Manufacturers overcome some of these issues by using a freeze-dried form or packaging that prevents moisture from reaching the bacteria. Freeze-drying the bacteria slows down their activity, allowing them to survive longer. 
If you purchase probiotics that require refrigeration online, they should be shipped with a cooling pack. If you read the label and find that the probiotic is supposed to be refrigerated but the shipping package was not cooled, you should call the manufacturer and inquire whether or not the bacteria are still alive. 
Whether or not the probiotic supplement you purchase needs to be refrigerated depends on the manufacturer's recommendation. Upon receiving your probiotic, immediately read the label for storage instructions. 
What are the best probiotic supplements? 
So you're wondering about the million-dollar question of what are the best probiotics for men? Either you skipped the entire article because the suspense was just too much, or you read the whole article and by this point just need the Cliffs Notes. But no worries. Either way, we are going to answer the question again. 
When we are talking about the overall best probiotic for men, we have to immediately look to Garden of Life Dr. Formulated Once Daily Men's Probiotic. The high potency and 15 different strains of probiotics make this the best. If you missed it in the name, doctors formulated this product, so you can expect the highest quality. 
If the thought of swallowing another pill is unbearable, choose our best probiotic powder, the Klaire Labs Ther-Biotic Complete Powder. Loaded with an incredible 100 billion CFUs per serving, you can't go wrong with this probiotic supplement. 
Yeah, yeah, you say, but I want a hard-hitting high potency probiotic. While the 85 billion CFUs in Garden of Life RAW Probiotics for Men is not the highest CFU count we've found, this supplement is also loaded with enzymes, vitamins, and antioxidants that take it over the edge in potency compared to its competition. 
RAVE Recommends
Taking a daily probiotic is just one aspect of maintaining your health. Taking a daily multivitamin and working out frequently are other aspects you should address to maintain your health and wellbeing. Check out these other products we love to get you to your healthiest self: 
Made Man 360: Choosing the best multivitamin for men became a lot easier when Made Man Nutrition launched its Made Man 360 product. Omega-3's, high-potency vitamins, probiotics, and plant extracts are all combined in this fantastic product. Check out our review to learn more.
Magic Spoon Cereal: What better way to start your day by taking your daily probiotic with a bowl of delicious healthy cereal? Yes, cereal can be healthy. Magic Spoon proves it with their cereal that is high in protein and low in carbohydrates, with no artificial colors or preservatives. This article explains it all—take a second and check it out. 
Clean Machine Clean BCAA: Getting to the gym just became a whole lot easier with our number one pick for the best organic pre-workout supplement. With only four ingredients, you can be confident you are only putting the best and cleanest ingredients into your body. Don't believe us? Read our review to learn more.