The best BCAA for men and women provide a boost to athletic performance and help you optimize your fitness routines. Specifically, branched chain amino acids work as building blocks for muscle building and help to alleviate muscle fatigue.
But like most supplements on the market, BCAA supplements are not created equal.
To get the most out of branched chain amino acid supplements, you'll want to avoid brands that stuff their formulas with filler and low grade ingredients. But we've done the legwork for you and have selected only the best BCAA supplements on the market.
The Bottom Line: BCAA can help build muscle, promote weight loss, and speed up recovery after exercise. But what's the best BCAA for men and women? Lucky for you, RAVE is here to help with our list of the 10 best BCAA supplements.
The BCAA for Men and Women We RAVE About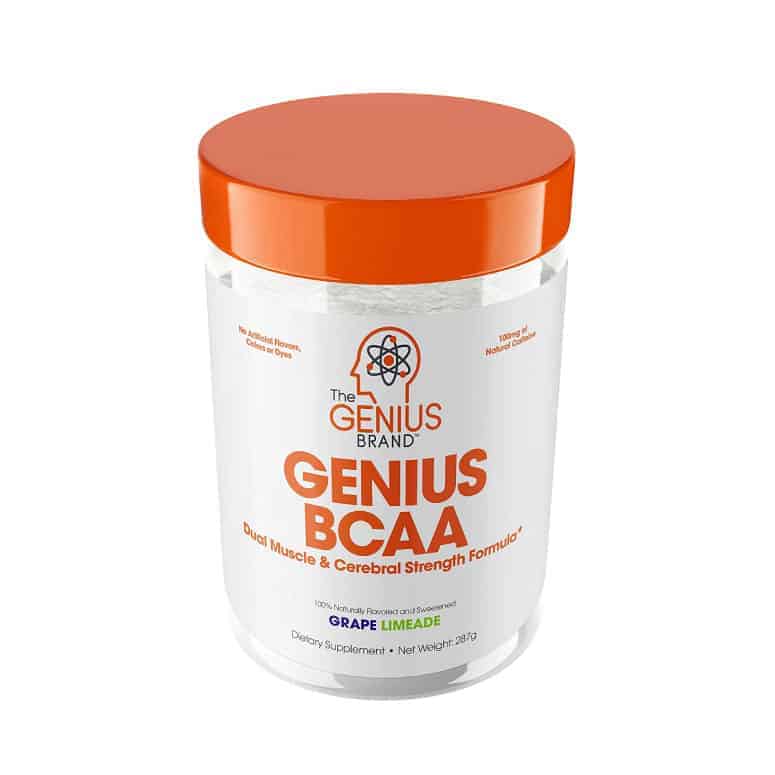 Best BCAA Supplement
Genius BCAA Powder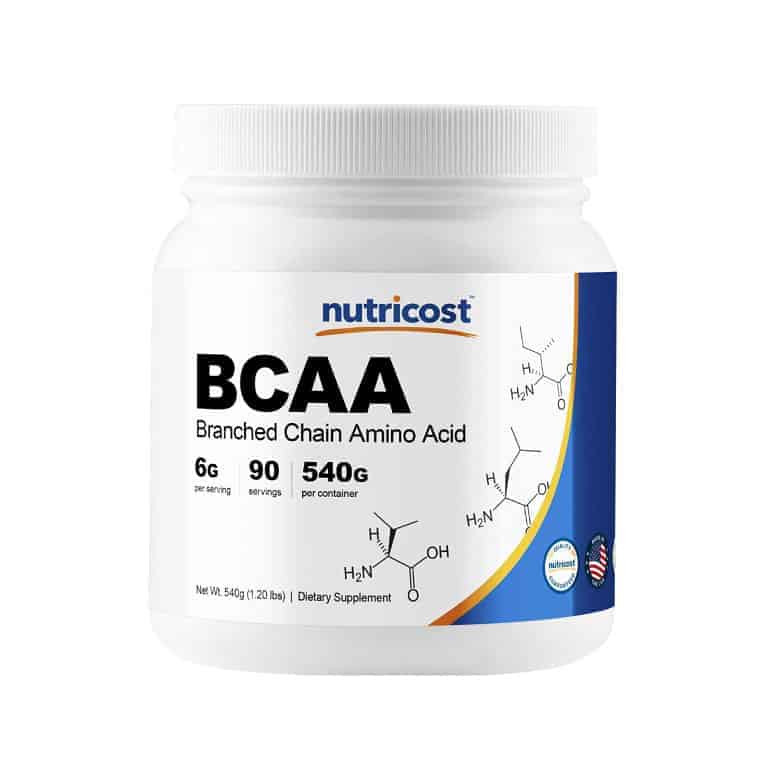 Best Unflavored BCAA Supplement
Nutricost BCAA Powder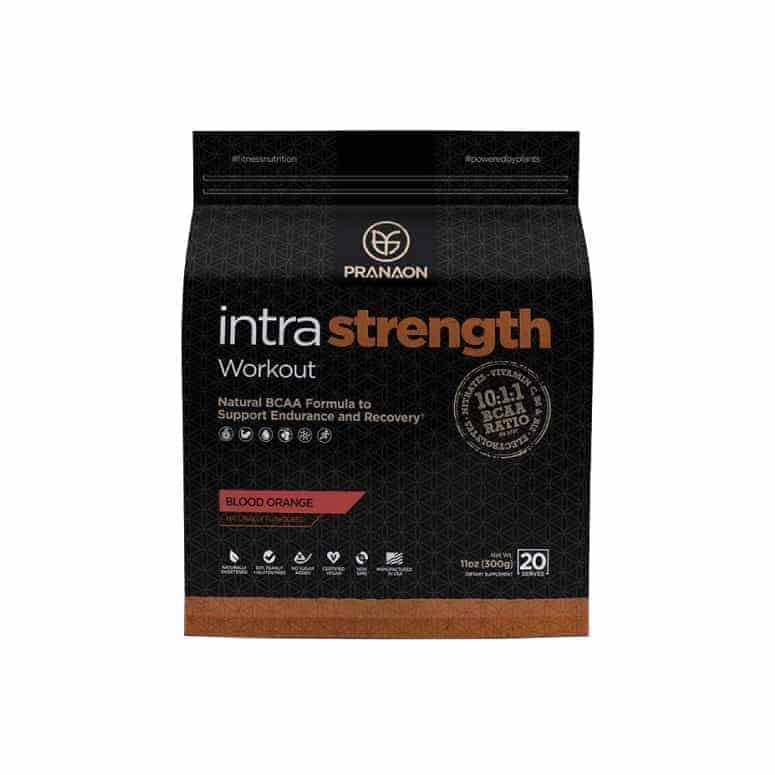 Best High Dose BCAA Supplement
PranaOn Intra-Strength BCAA
Methodology of Ranking the Best BCAA for men and women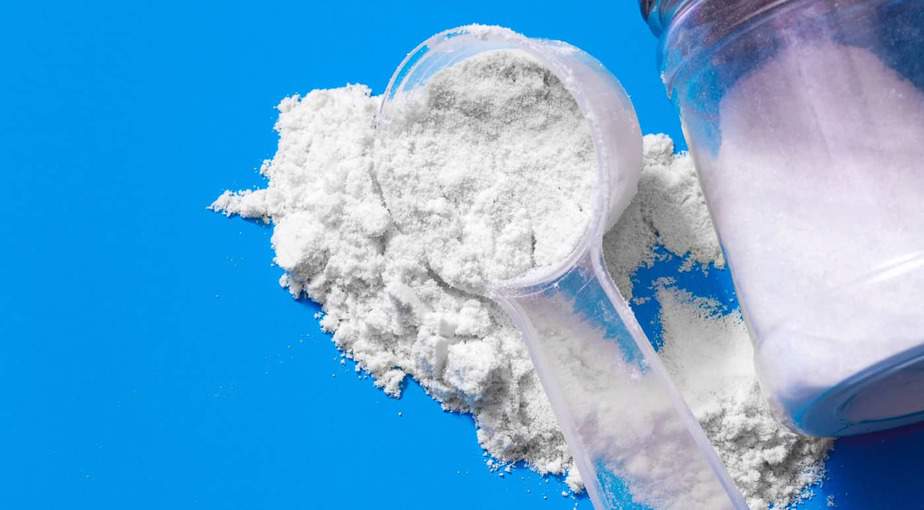 Selecting the top branched-chain amino acid supplements can be challenging.
There are hundreds of BCAA supplements on the market, so picking the top brands and products took some time with comparing and contrasting.
There were many factors that we considered when selecting our list of the best BCAA, but we gave extra weight to the following factors:
Reviews: What do customers who use this supplement daily think about it?
Price: Is the supplement reasonably priced?
BCAA: Does the supplement contain the three BCAAs–leucine, isoleucine, and valine?
Energy and endurance: Does the product contain extra ingredients for energy and endurance?
Muscle fatigue and soreness: Does the product contain extra ingredients for muscle fatigue and soreness?
Fillers, artificial colors, or flavors: Does the product contain added fillers, artificial colors, or flavors (we aimed to exclude those that did)?
The Best BCAA for Men and Women
Our top pick for the best branched-chain amino acid supplement is the Genius BCAA powder. With close to 200 reviews and a 4.5-star average, this BCAA is a favorite of both ours, and its consumers. This BCAA supplement costs $34.99 for a 21 day supply. This is slightly on the higher end compared to other products we have seen so far but is still a reasonable price, especially for the quality of the product. Genius BCAA powder is free from artificial colors, flavors, and sweeteners, which means it's something you can feel good about taking.
Genius BCAA contains 5g per serving of our three BCAAs, leucine, isoleucine, and valine in the ideal 2:1:1 ratio. This provides your muscles with a good dose of these essential amino acids in the proportions it requires. Genius BCAA also includes 200mg of Rhodiola, an adaptogenic herb that promotes energy, stamina, and focus–three qualities a person that is serious about their gym routine will benefit from. You will also find L-glutamine and tyrosine, two non-branched-chain amino acids, in the mix. L-glutamine helps to aid in the recovery of fatigued muscles and tyrosine helps to increase focus, and mood.
The other ingredients we're excited about being included in Genius BCAA are citicoline, taurine, and caffeine, which can help with mental clarity, stamina, and focus. All-in-all we are big fans of this BCAA formula. It not only provides a good dose of each BCAA, but it includes synergistic herbs and amino acids as well to help any gym-goers with energy, stamina, and mental clarity.
Pros
Average 4.5-star rating
All BCAA in the optimal ratio
No artificial ingredients
Cons
More expensive
Relatively new company
2
Gnarly BCAA Workout Supplement
This complete BCAA powder includes 5g of all three BCAAs in the typical 2:1:1 ratio. The best part is, Gnarly has skipped all the artificial colors and flavors that we often see in these types of supplements. Instead of aspartame and Red #40, you will find erythritol stevia for sweetness and beetroot juice for color. Unfortunately, there is still silicon dioxide, which is intended to prevent caking. So we can't say Gnarly is 100% natural.
But what we really want to highlight is the addition of other beneficial ingredients to complement the BCAA. Gnarly has included 35mg of caffeine from green tea to give its customers an extra boost of stamina and energy in the gym. If you do not do well with caffeine, Gnarly does offer a caffeine-free option as well. This formula also includes Aquamin, a red algae chock full of minerals and phytonutrients. Its primary purpose is to supply the building blocks for strong bones and joints as well as reduce inflammation.
The price for this BCAA formula is just right too, coming in at $36.99 for 30 servings. With close to 200 reviews and a 4.5-star average, it appears the public is a fan of this BCAA product. All-in-all, Gnarly has done a great job of including all three BCAAs along with supporting natural ingredients for energy and joint health.
Pros
Includes all 3 BCAA
Focus on energy and joints health
Affordable price
Cons
Silicon Dioxide included
Not many website reviews
3
VINTAGE BUILD Post Workout BCAA
There are lots to like about VINTAGE BUILD's BCAA supplement. VINTAGE BUILD is winning over its customers. The reviews speak for themselves with close to 3,000 reviews and a 4.5-star average rating. The company guarantees their product. If you are not satisfied, they offer a full refund within 30 days. Its price tag is about average at $39.99 for a 30 day supply.
This BCAA formula is simple and to the point, but hits many of the main factors needed for muscle growth. It contains a 2:1:1 ratio of our three BCAAs, as well as L-Glutamine, which is the amino acid used most during exercise. The formula also includes creatine, which is involved in energy creation (ATP) in muscles. Evidence supports the use of creatine for helping users with weight-lifting and muscle gains when taken in conjunction with exercise.
We also appreciate that VINTAGE BUILD's products are third-party tested. Knowing that what is listed on the label is truly in the product gives us peace of mind. Vintage burn only uses natural sweeteners, colors, and flavors–no aspartame or food dyes here! The main downside to this product is the reviews about its taste. Some reviewers reported that the flavor of the product was "chemically," but others disagreed. Each person's tastes are different and, overall, VINTAGE BUILD's BCAA formula is top-notch and safe for those looking to go 100% organic.
Pros
No artificial ingredients
Strong muscle gains and recovery
Optimal ratio of all three BCAAs
Cons
No ingredients for energy
Complaints about the taste
4
NutraBio BCAA Natural Powder
With a price tag of $34.99 for 60 servings, this all-natural BCAA is affordable, to say the least. Unlike other BCAA products, NutraBio has kept it very simple. This product's only active ingredients are 5g per serving of our three essential BCAAs–leucine, isoleucine, and valine in a 2:1:1 ratio. Compared to some of the other BCAA supplements, this powder is pure. There are no added nitric oxide or energy boosters, which, on the other hand, does mean there's nothing extra to combat muscle fatigue and soreness.
What we love about this product, though, are the all-natural ingredients. We know that those people who are conscious about artificial add-ins will enjoy what they see on NutraBio's label. You will not find any artificial colors, flavors, or sweeteners in this natural powder. Instead, the sweeteners and flavors used are derived from lemon, monk fruit, tea, and stevia.
Unfortunately, at this time, there are only a handful of ratings on Amazon for this product. But from what we can see, this BCAA formula has what it takes to serve as a complete BCAA supplement–minus all the frills.
Pros
Reasonably priced
No artificial ingredients
Decent amount of all three BCAAs
Cons
No ingredients for extra energy
Some complaints about taste
5
PranaOn Intra-Strength BCAA
PranaOn has created a BCAA with added bells and whistles. Unlike the majority of BCAA supplements which use a 2:1:1 ratio, they have shifted to a 10:1:1 ratio. PranaOn has also added other, non-branched amino acids to their mix to support nitric oxide production (L-arginine) and recovery (L-glutamine). This product includes a whopping 10g of amino acids per serving! Other interesting ingredients include coconut water for electrolytes and hydration, as well as their superfood infusion of beetroot, Camu Camu, and blood orange, which supply antioxidants.
We love PranaOn's effort to include the B vitamins B6 and B12, along with Vitamin C to support cellular energy. However, they failed to use high-quality, bioavailable forms of B6 and B12. Also, this formula is missing herbs and ingredients for energy and stamina, which we see in some of our higher-ranking products.
Still, we love PranaOn's additional ingredients for energy, hydration, and antioxidants, and the price tag isn't too bad either at $34.99 for 20 servings.
Pros
10g of mixed BCAA and amino acids
No artificial ingredients
Antioxidant and energy mix
Cons
Low-quality B vitamins
No reviews on website
It doesn't get much simpler than with Nutricost BCAA powder. This product contains 5g of BCAA in a 2:1:1 ratio and nothing else! Unlike other products that are full of added fillers, colors, flavors, and other ingredients, this powder is straight to the point. Nutricost third-party tests their BCAA product, which means what the label lists about the amounts of the product are accurate. Third-party testing also looks for contaminants and harmful additives, of which this formula has none.
Priced at $21.95 for a whopping 90 servings, the price of this product does not get any better. The reviews are positive, with 350 posted and a 4-star average. If you are looking for a BCAA with some more frills, however, this product might not be for you. There are no added ingredients to boost energy, stamina, or focus.
Some common concerns people have with other BCAA products are the tastes. This variation is unflavored, which is excellent for people who want to skip funky flavors. However, Nutricost's product also comes in a handful of different flavors as well. In short, this simple, to-the-point BCAA is perfect for those looking for a supplement with nothing added, but still has a delicious flavor and enticing benefits.
Pros
Very affordable price
Third-party tested
Ideal ratio of BCAA
Cons
Not as high with customer reviews
Too simple for some buyers
No ingredients for extra energy
7
Xtend BCAA – Black Cherry
The Xtend BCAA comes in a variety of flavors, but we decided to choose the black cherry to review. This BCAA contains 20 servings per tub at a price tag of $27.99. It contains 7g of BCAA in a 2:1:1 (leucine: isoleucine: valine) ratio as well as L-citrulline, which is added to help the body create nitric oxide, a potent vasodilator. Bodybuilders enjoy vasodilation to help deliver more nutrients and oxygen to their working muscles. This product also addresses muscle fatigue with the addition of CarnoSyn beta-alanine, which helps to create muscle carnitine, which then helps to reduce muscle fatigue and soreness.
We like the addition of the "Peak O2" blend, which is a combination of the mushrooms cordyceps, reishi, shitake, turkey tail, lion's mane, and king trumpet. Mushrooms, especially cordyceps, are known for their adaptogenic ability and positive effect on endurance. However, the company does not mention much about how these mushrooms are grown or extracted. Since the growing practices of mushrooms are a significant factor in their quality and efficacy, it is essential to know these facts.
The downside to this product is the additives. The ingredient list includes artificial colors, flavors, and sweeteners, as well as fillers like silicon dioxide, but with over 5,000 reviews on Amazon so far, and a 4-star average, we get more than a sense of what consumers do like about Xtend.
Pros
Decent amount of all thee BCAA
L-citrulline for vasodilation
Many reviews and highly rated
Cons
Artificial ingredients
Vague mushroom growing practices
No caffeine
8
INTRASURGE Intra-Workout BCAA Energy
INTRASURGE calls their product a high-performance intra-workout powder. They claim their product will help with muscle support, strength, and power, as well as deliver increased energy and endurance. To show you how serious they are, they even offer a 30-day money-back guarantee. At $25.99 for a 30-day supply, they are priced just right.
Like many BCAA products, INTRASURGE contains 5g of BCAA in a 2:1:1 ratio. What makes them different is the added L-citrulline, which helps increase nitric oxide production to send muscles oxygenated blood and nutrients, as well as natural caffeine, for added energy. This formula includes Tyrosine to enhance your stamina and focus. Lastly, AstraGin, an herbal combination of astragalus and ginseng, is added for ultra absorption.
INTRASURGE would be much higher on our list if it wasn't for the artificial additives, but the formula still includes natural ingredients, such as yummy pineapple to increase the fruity flavor.
Pros
AstraGin for absorption
Affordable price
L-citrulline for nitric oxide
Cons
Artificial flavors and sweeteners
Added fillers of silicon dioxide
Not as many reviews
9
Cellucor Alpha Amino BCAA
Cellucor BCAA stands out for its affordable price of $24.99 for 30 servings. It includes the standard 5g of BCAA in a 2:1:1 ratio. It also contains 11 other amino acids in its "Essential Performance Amino Acid Blend," which provides the body with the other building blocks of muscle. Another health area Cellucor covers extensively is hydration, using added coconut water to provide various electrolytes to keep your cells hydrated during sweat-sessions.
The downside to this product is its artificial additives, and you also won't find any energy stimulants or ingredients to help with focus and mental stamina–two characteristics that tend to help people maximize their time in the gym.
But there are still more than 100 reviews on Cellucor's website with a 4.7-star average. Many reviews complement the powder's taste and report it works effectively.
Pros
Affordable price
Good amount of BCAA
Added hydration and electrolytes
Cons
Artificial colors
Artificial sweeteners
No ingredients for stamina
With close to 350 ratings and a 4-star average, this product has a decent reputation. Priced at only $14.95 for a 30-day supply, this formula is the most affordable on our list of the best BCAA for men and women.
BPI Sports also offers a 30-day money-back guarantee if the product isn't all you hoped and dreamed it would be. Because of the low price and excellent guarantee, this might be a great BCAA formula to try out for those who have never dabbled in the arena before and don't want to burn a hole in their wallets.
While there are artificial additives included, the upside of BPI Sports' BCAA formula is the 5g of 2:1:1 ratio of BCAA and nitric oxide booster Amatine Sulfate, which encourages blood flow to muscles. Another addition we like is the fatty acid mix. Fatty acids, including conjugated linolenic acid (CLA), are needed for cell membrane health, which is part of healthy muscles and muscle metabolism.
Pros
Affordably priced
Fatty acid mix
30-day money-back guarantee
Cons
Artificial ingredients
Carrageenan content
Average customer reviews
Related Fitness Rankings
If you've satiated your curiosity about the best BCAA supplements for men and women, then you might want to consider some of our other guides on how to optimize your fitness.
If you want to know more about how amino acids work and the science behind BCAA supplements, then continue reading!
What are Amino Acids?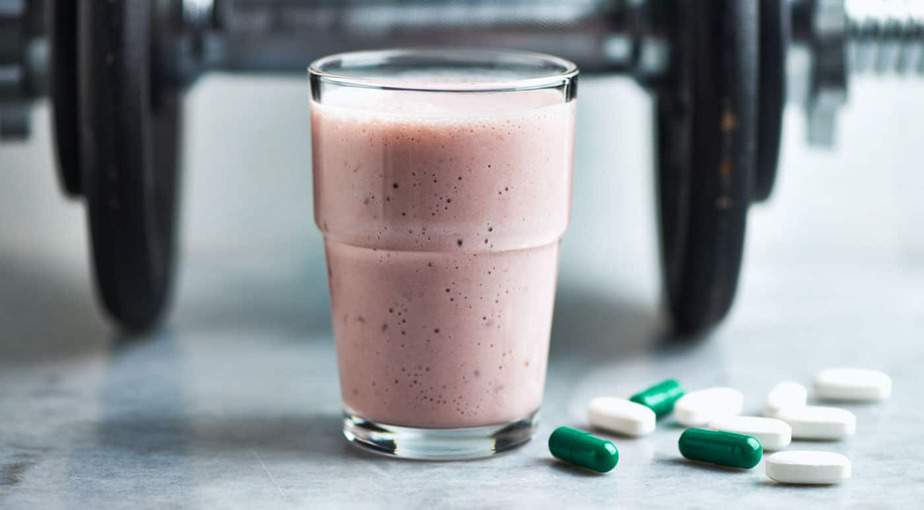 Amino acids are considered the building blocks of proteins. Proteins comprise the machinery of your body and include everything from enzymes, muscles, hormones, neurotransmitters (brain chemicals), hair, and more.
Although there are hundreds of amino acids found in nature, your body uses around 20 different amino acids combined in a variety of different ways to create the proteins of you.
Your body is so complex and specific that only amino acids found in the (L) form can be used by your body. Other amino acids are found in the (D) form and are used in structures of certain microorganisms.
Non-Essential Amino Acids
When eating protein in the form of meat or other protein-rich food sources, your intestines break down these large proteins into its amino acid parts so that they can be absorbed.
Once absorbed, non-essential amino acids travel to the liver and undergo gluconeogenesis, which is the process for making glucose (one of our body's primary energy sources).
Non-essential amino acids can be converted to other non-essential amino acids by the body, which is why our diets do not technically require these specific amino acids.
Essential Amino Acids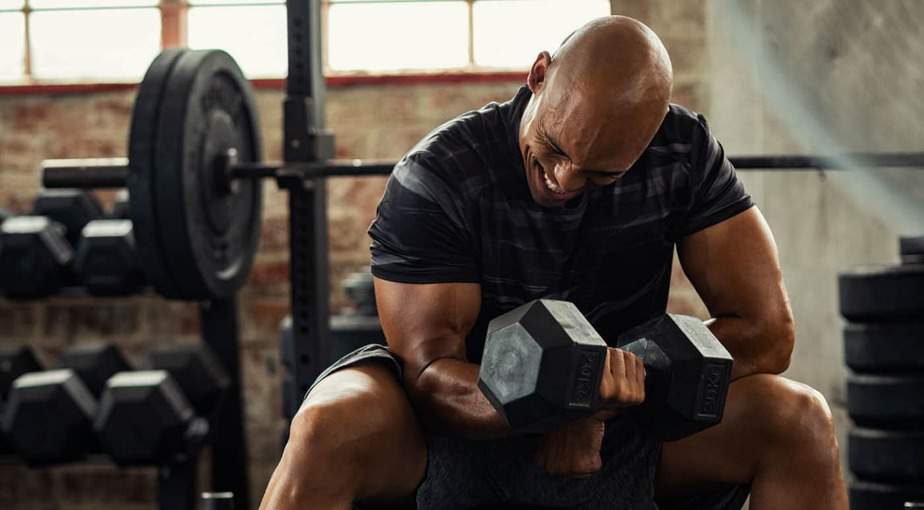 Of the 20 amino acids that your body uses to create proteins, only nine of them are considered essential amino acids. An essential amino acid is one that our bodies are unable to make, which means that we must get these amino acids from our diet.
High amounts of essential amino acids are found in meat, dairy, and eggs (mainly animal sources of food). When ingesting meat or other sources rich in essential amino acids, the proteins from these products are broken down in the intestines, similar to non-essential amino acids.
Non-BCAA essential amino acids, once broken down in the intestines, travel to the liver where they will then begin conversions into sugar or other byproducts.
Branched-Chain Amino Acids (BCAA)
Branched-chain amino acids are a type of essential amino acid and include leucine, isoleucine, and valine. The three BCAAs comprise around 40% of the total body stores of essential amino acids. Since there are nine essential amino acids, the fact that BCAAs make up 40% of the entire stores testifies to the importance of these three amino acids.
BCAAs act differently once broken down and absorbed because instead of going to the liver for conversion into sugar, BCAAs go to the skeletal muscle. The liver has minimal ability to convert BCAAs to other products, while skeletal muscles have the majority of "machinery" to utilize these amino acids. The preference of BCAAs for skeletal muscle is one of the primary reasons these amino acids are supplemented for those looking to build muscle and decrease fatigue associated with exercise.
Using BCAAs for Better Performance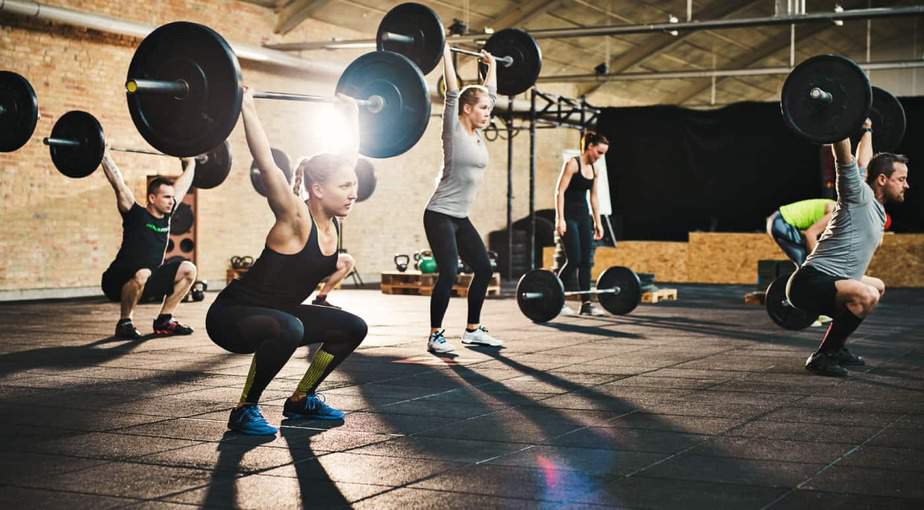 Plenty of research has been conducted on BCAAs with varying results. What is made clear by the biochemistry and science is that BCAAs, when appropriately taken, will help with muscle building and recovering from exercise.
Other researched benefits of taking BCAAs include:
Improved aerobic exercise
Decreased fatigue
Increased fat burning
Weight loss
Reduced muscle soreness
Stabilizing blood glucose levels
Almost everyone could benefit from at least one of these research-backed BCAA benefits, especially when exercising.
The question as to whether to take the supplement before or after a workout is a little less clear. One study showed that supplementation before or after a workout did not have a vastly different effect on how the muscles responded to protein supplementation.
With that said, it takes about 30 minutes for the BCAAs you ingest to get into your bloodstream at appreciable levels. For more information on the benefits of BCAA supplements, check out this quick and helpful video breaking down the science:
How to Take BCAA Supplements
There are three main ways that individuals who supplement with BCAAs take their products. Some take their BCAAs 30 minutes before working out so that the amino acids are readily available when their muscles need them during exercise.
Others take their powder or supplements during the workout, meaning that they will have BCAAs available for their muscles both during the workout and immediately after.
Still, others take the BCAA immediately after working out, when the muscles are fatigued and attempting to repair themselves. We suggest experimenting with the timing of ingesting the BCAAs, paying close attention to how you feel taking the supplements at each varied time.
Taking BCAA is for both men and women, and everyone can benefit from the BCAAs we've highlighted here. So whether you're looking for the best BCAA for women or the best BCAA powder for men, you've come to the right place.
The Bottom Line: You should always consult your doctor or health care professional before starting or stopping a supplement or medication. Certain medical conditions such as kidney disease may require a low protein diet, and supplementing with BCAAs may be counterproductive to your health.
Should I Take BCAA Powder?
Attempting to slim down and put on muscle mass is common both around the new year and right before summer.
In reality, we should be taking care of our bodies throughout the whole year by eating a healthy diet and exercising regularly. As you progress in years, it can feel harder and harder to shed those extra five pounds (or ten).
This is because as we age, our metabolism and the amount of muscle mass we have decreases. That's also why designing a life around healthy eating and regular exercise while you're young gets in front of the problem.
Bottom Line: For those of us who are already past that youthful stage in which you are able to eat anything without gaining a pound, we have to look for products that can supplement our exercise and diet routines to boost fat burning and muscle growth.
Using BCAA Supplements for Muscle Growth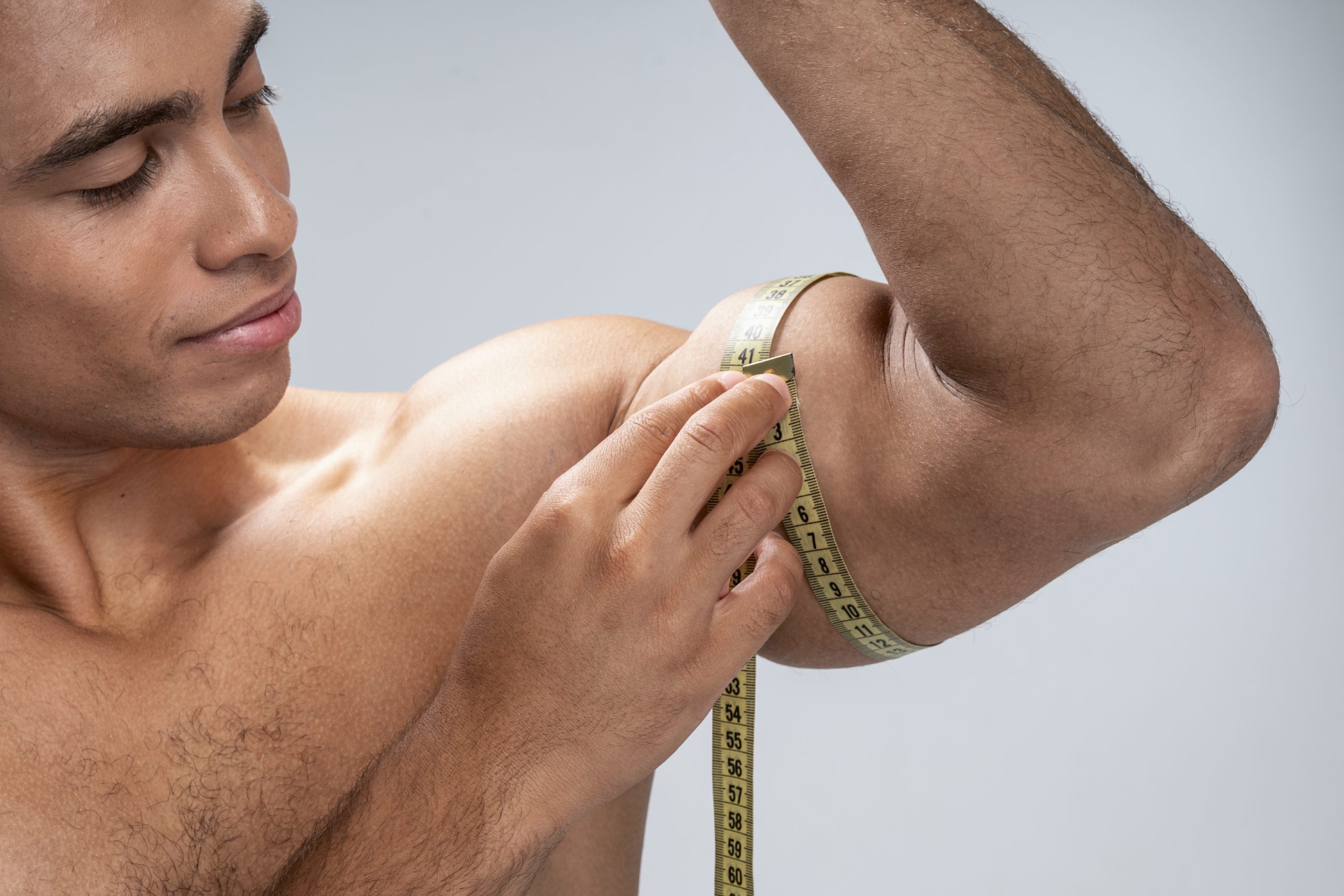 Why is muscle growth significant?
Muscle burns more calories per hour than fat, which means that having a healthy amount of muscle mass will ensure that you don't gain weight even on a night you indulge in that sinful chocolate cake.
Muscle building is made easier by "supplementing" branched-chain amino acids (BCAA) into your daily routine. Regardless of sex or gender, BCAA can help everyone reach their weight goals when combined with a structured exercise and diet plan.
BCAA helps to increases muscle mass by charging head-on into your muscles after ingestion, as opposed to other amino acids that must first go to the liver for processing.
Bottom Line: This means that hungry muscles can use amino acids to build and recover from exercise much more quickly.
What is the difference between BCAA and regular amino acids?
There are around 20 amino acids used by the body and hundreds are found in nature. Approximately 11 of these amino acids are non-essential amino acids, while the other nine are considered essential.
Essential amino acids can only be obtained through the diet. Within the essential amino acids are three amino acids classified as branched-chain amino acids (BCAA).
While most amino acids travel to the liver where they are transformed into sugar and other byproducts used by the body, only a minimal number of BCAAs go to the liver.
The majority of BCAAs go directly to skeletal muscle. This means that BCAAs can be incorporated into muscle much more quickly than other types of amino acids, making them ideal for those looking to increase muscle mass.
The specificity for BCAA in skeletal muscle helps make sense out of why some of the highest sources of these amino acids are animal meat. While plants do contain BCAAs, they are much more abundant in animal meat.
Bottom Line: Those looking to utilize only plant-based BCAAs will find that the majority of supplements get their BCAAs from corn or soy, so make sure that these supplements are manufactured using organic, pesticide-free methods.
What are the ideal BCAA ratios and when is the best time to take BCAA supplements?
A ratio of leucine, isoleucine, valine of 2:1:1 is the most common ratio of BCAA used. Although other ratios are available, there is more leucine in supplements with BCAA because this amino acid can increase a specific enzyme complex located in the muscle that increases muscle protein synthesis.
While isoleucine and valine are used directly by the skeletal muscle, they cannot activate the muscle protein synthesis complex like leucine can.
The critical part of the 2:1:1 ratio is the amount of leucine in the product. Since this enzyme increases muscle protein synthesis, taking leucine at a higher ratio (such as 8:1:1 or 10:1:1) may help you increase muscle mass and burn fat, but there is not a lot of evidence currently regarding the increased ratio benefits.
The answer to the best time to take BCAAs is unclear. We know that it takes about 30 minutes to achieve high concentrations of BCAAs in your bloodstream. Some individuals take their BCAAs 30 minutes before working out, while others take theirs immediately after exercising.
Some research indicates that both methods of taking BCAAs have similar effects on how the muscle responds to supplementation. Try taking your BCAAs at different times to see what gives you the best results.
Who needs BCAAs?
While many people get BCAAs from the meat that they eat during meals, some individuals may benefit from supplementation of BCAAs.
We have discussed that BCAA can directly feed skeletal muscles, so those that are looking to build more muscle mass would benefit from supplementation of BCAA. We also mentioned that muscle burns more calories than fat and that people looking to get rid of excess fat would too benefit from BCAA supplementation.
Both men's and women's exercise and workout routines have been considerably aided by incorporating BCAA into their lives. Lots of people can benefit from it.
Vegans and vegetarians and all those who do not eat meat or minimize the amount of meat they consume may benefit from supplementation of BCAAs. BCAAs derived entirely from plant-based sources are available.
Research has also shown that BCAAs increase endurance during aerobic exercise, which means that marathon runners, joggers, and CrossFit junkies may want to consider supplementing their exercise routines with BCAAs. Either way, you should consult your healthcare professional before starting or stopping supplements or medications you are taking.
Conclusion: BCAA supplements represent excellent tools for men and women to optimize their fitness regimen. However, if you are not a muscle builder and you already follow nutritious and protein-rich diet, they may be unnecessary.

Dr. Kasey Nichols, N.M.D.
Dr. Kasey Nichols, N.M.D. focuses on sleep disorders and drug-free pain management utilizing both conventional and alternative medicine at his private practice,
Onyx Integrative Medicine and Aesthetics
, located in Gilbert, AZ. He served as the Director of Medical Operation and Administration at a national substance abuse disorder corporation with 16 facilities across seven states. He graduated from Cleveland University-Kansas City with a Bachelor's of Science in Human Biology, graduating with honors, and holds a Doctorate from The Southwest College of Naturopathic Medicine. He holds licenses in both Arizona and Kansas. Dr. Nichols has given numerous talks to professional organizations, given interviews for newspapers across the United States, and numerous television news interviews with ABC 15/CW 61 in Arizona, Channel 3 in Arizona, and others. Dr. Nichols has appeared in
Cosmopolitan
,
Reader's Digest
,
WebMD
,
Healthline
, and many other health and lifestyle publications.