Boosting your muscle growth and energy output can be done by a variety of methods, but one easy way is utilizing a branched-chain amino acid (BCAA).
For the best BCAA, we recommend you choose Genius BCAA Powder, which contains 5g of three essential amino acids in an ideal ratio of 2:1:1. Besides the BCAAs, this supplement also contains Rhodiola, glutamine, and other non-BCAA amino acids to ensure your muscles are fed and your results are significant. It's one of the many reasons we've chosen this product as the overall best BCAA for men and women.
The bottom line is that BCAA can help build muscle, promote weight loss, and speed up recovery after exercising. But what's the best BCAA for men and women? Lucky for you, RAVE is here to help with our list of the 10 best BCAA products and supplements.
Also, check out our list of the overall best supplements as well as the top multivitamins for women and the top multivitamin for men.
The BCAA for Men and Women We RAVE About
Best BCAA Supplement
Genius BCAA Powder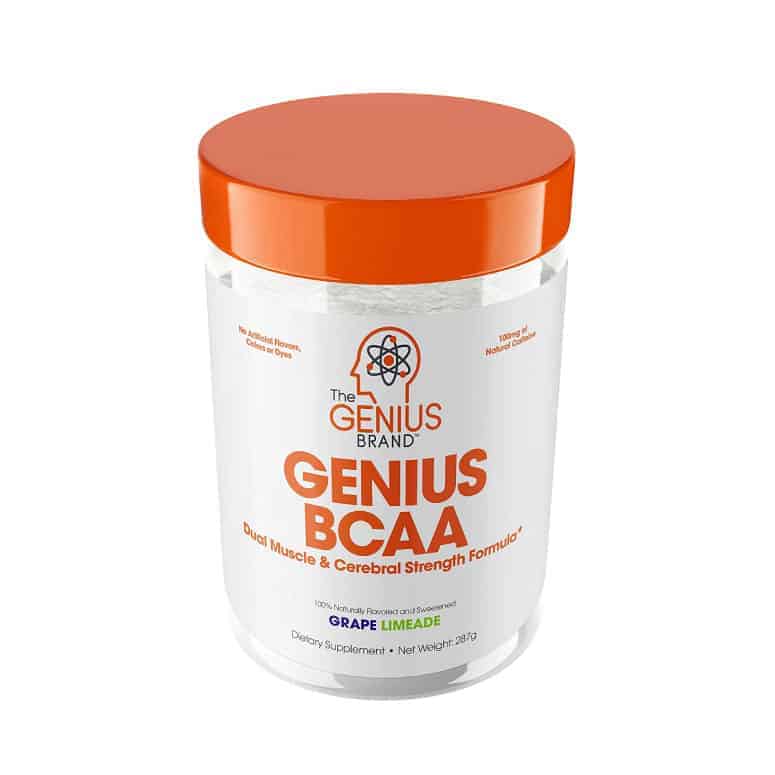 Best Unflavored BCAA Supplement
Nutricost BCAA Powder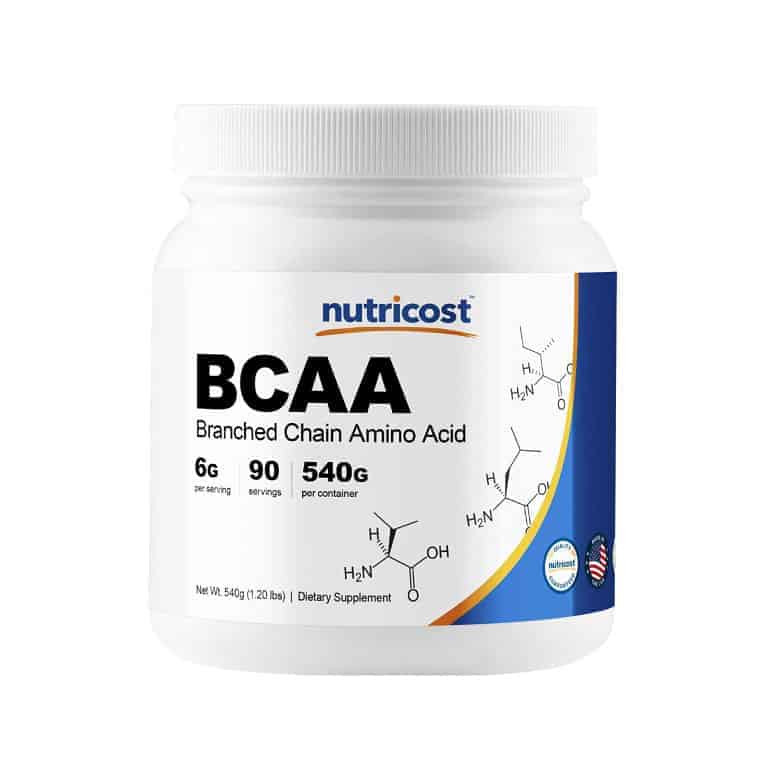 Best High Dose BCAA Supplement
PranaOn Intra-Strength BCAA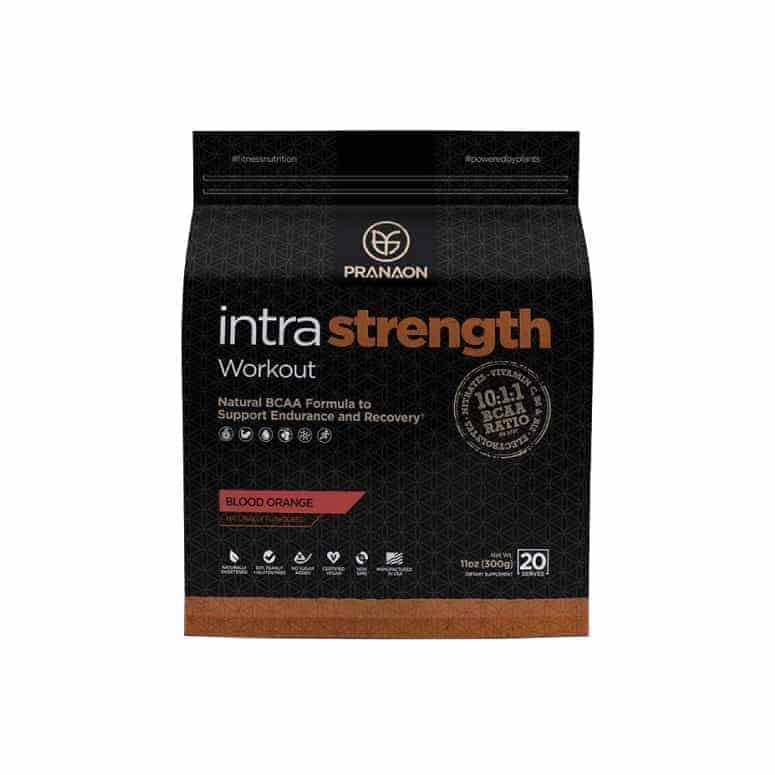 Methodology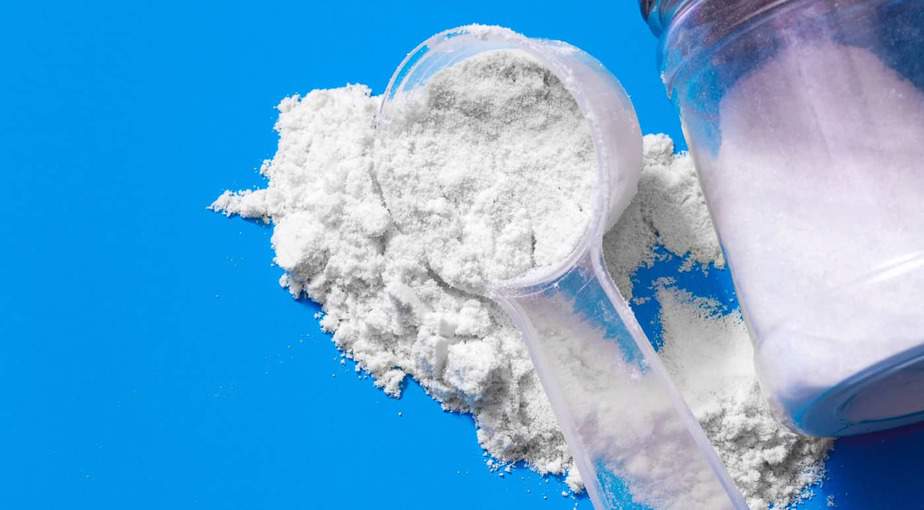 Selecting the top branched-chain amino acid supplements can be challenging. There are hundreds of BCAA supplements on the market, so picking the top brands and products took some time with comparing and contrasting. There were many factors that we considered when selecting our list of the best BCAA, but we gave extra weight to the following factors:
Reviews: What do customers who use this supplement daily think about it?
Price: Is the supplement reasonably priced?
BCAA: Does the supplement contain the three BCAAs–leucine, isoleucine, and valine?
Energy and endurance: Does the product contain extra ingredients for energy and endurance?
Muscle fatigue and soreness: Does the product contain extra ingredients for muscle fatigue and soreness?
Fillers, artificial colors, or flavors: Does the product contain added fillers, artificial colors, or flavors (we aimed to exclude those that did)?
The Best BCAA for Men and Women
Using BCAAs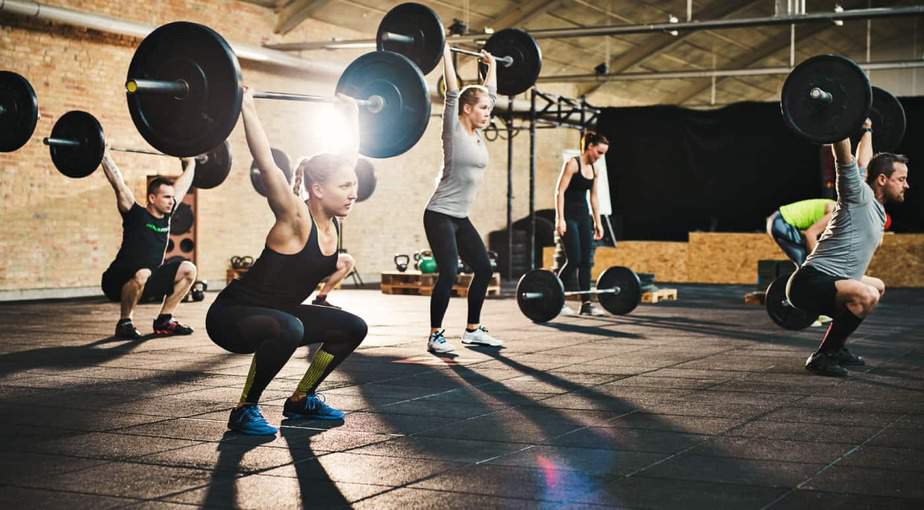 Plenty of research has been conducted on BCAAs with varying results. What is made clear by the biochemistry and science is that BCAAs, when appropriately taken, will help with muscle building and recovering from exercise.
Other researched benefits of taking BCAAs include:
Improved aerobic exercise
Decreased fatigue
Increased fat burning
Weight loss
Reduced muscle soreness
Stabilizing blood glucose levels
Almost everyone could benefit from at least one of these research-backed BCAA benefits, especially when exercising. The question as to whether to take the supplement before or after a workout is a little less clear. One study showed that supplementation before or after a workout did not have a vastly different effect on how the muscles responded to protein supplementation. With that said, it takes about 30 minutes for the BCAAs you ingest to get into your bloodstream at appreciable levels.
There are three main ways that individuals who supplement with BCAAs take their products. Some take their BCAAs 30 minutes before working out so that the amino acids are readily available when their muscles need them during exercise. Others take their powder or supplements during the workout, meaning that they will have BCAAs available for their muscles both during the workout and immediately after.
Still, others take the BCAA immediately after working out, when the muscles are fatigued and attempting to repair themselves. We suggest experimenting with the timing of ingesting the BCAAs, paying close attention to how you feel taking the supplements at each varied time.
Taking BCAA is for both men and women, and everyone can benefit from the BCAAs we've highlighted here. So whether you're looking for the best BCAA for women or the best BCAA powder for men, you've come to the right place.
You should always consult your doctor or health care professional before starting or stopping a supplement or medication. Certain medical conditions such as kidney disease may require a low protein diet, and supplementing with BCAAs may be counterproductive to your health.
Should I Take BCAA Powder?
Attempting to slim down and put on muscle mass is common both around the new year and right before summer. In reality, we should be taking care of our bodies throughout the whole year by eating a healthy diet and exercising regularly. As you progress in years, it can feel harder and harder to shed those extra five pounds (or ten). This is because as we age, our metabolism and the amount of muscle mass we have decreases. That's also why designing a life around healthy eating and regular exercise while you're young gets in front of the problem.
But for those of us who are already past that youthful stage in which you are able to eat anything without gaining a pound, we have to look for products that can supplement our exercise and diet routines to boost fat burning and muscle growth. Why is muscle growth significant? Muscle burns more calories per hour than fat, which means that having a healthy amount of muscle mass will ensure that you don't gain weight even on a night you indulge in that sinful chocolate cake.
Muscle building is made easier by "supplementing" branched-chain amino acids (BCAA) into your daily routine. Regardless of sex or gender, BCAA can help everyone reach their weight goals when combined with a structured exercise and diet plan. BCAA helps to increases muscle mass by charging head-on into your muscles after ingestion, as opposed to other amino acids that must first go to the liver for processing. This means that hungry muscles can use amino acids to build and recover from exercise much more quickly.
What is the difference between BCAA and regular amino acids? 
There are around 20 amino acids used by the body and hundreds are found in nature. Approximately 11 of these amino acids are non-essential amino acids, while the other nine are considered essential. Essential amino acids can only be obtained through the diet. Within the essential amino acids are three amino acids classified as branched-chain amino acids (BCAA).
While most amino acids travel to the liver where they are transformed into sugar and other byproducts used by the body, only a minimal number of BCAAs go to the liver. The majority of BCAAs go directly to skeletal muscle. This means that BCAAs can be incorporated into muscle much more quickly than other types of amino acids, making them ideal for those looking to increase muscle mass.
The specificity for BCAA in skeletal muscle helps make sense out of why some of the highest sources of these amino acids are animal meat. While plants do contain BCAAs, they are much more abundant in animal meat. Those looking to utilize only plant-based BCAAs will find that the majority of supplements get their BCAAs from corn or soy, so make sure that these supplements are manufactured using organic, pesticide-free methods.
What are Amino Acids?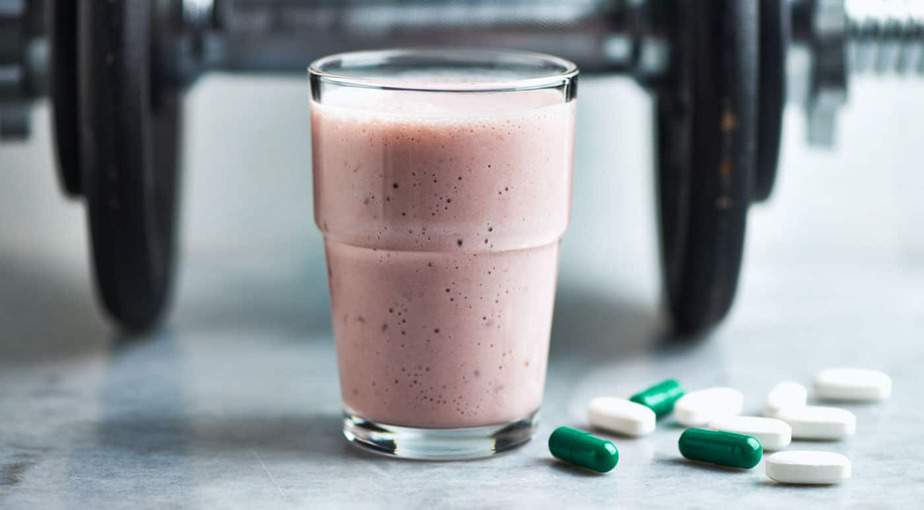 Amino acids are considered the building blocks of proteins. Proteins comprise the machinery of your body and include everything from enzymes, muscles, hormones, neurotransmitters (brain chemicals), hair, and more.
Although there are hundreds of amino acids found in nature, your body uses around 20 different amino acids combined in a variety of different ways to create the proteins of you. Your body is so complex and specific that only amino acids found in the (L) form can be used by your body. Other amino acids are found in the (D) form and are used in structures of certain microorganisms.
Non-Essential Amino Acids
When eating protein in the form of meat or other protein-rich food sources, your intestines break down these large proteins into its amino acid parts so that they can be absorbed. Once absorbed, non-essential amino acids travel to the liver and undergo gluconeogenesis, which is the process for making glucose (one of our body's primary energy sources). Non-essential amino acids can be converted to other non-essential amino acids by the body, which is why our diets do not technically require these specific amino acids.
Essential Amino Acids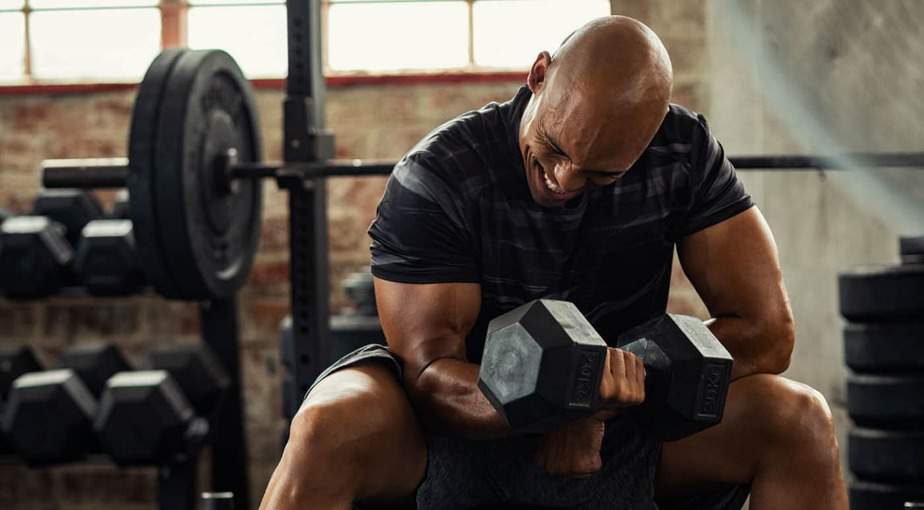 Of the 20 amino acids that your body uses to create proteins, only nine of them are considered essential amino acids. An essential amino acid is one that our bodies are unable to make, which means that we must get these amino acids from our diet. High amounts of essential amino acids are found in meat, dairy, and eggs (mainly animal sources of food). When ingesting meat or other sources rich in essential amino acids, the proteins from these products are broken down in the intestines, similar to non-essential amino acids.
Non-BCAA essential amino acids, once broken down in the intestines, travel to the liver where they will then begin conversions into sugar or other byproducts.
Branched-Chain Amino Acids (BCAA)
Branched-chain amino acids are a type of essential amino acid and include leucine, isoleucine, and valine. The three BCAAs comprise around 40% of the total body stores of essential amino acids. Since there are nine essential amino acids, the fact that BCAAs make up 40% of the entire stores testifies to the importance of these three amino acids.
BCAAs act differently once broken down and absorbed because instead of going to the liver for conversion into sugar, BCAAs go to the skeletal muscle. The liver has minimal ability to convert BCAAs to other products, while skeletal muscles have the majority of "machinery" to utilize these amino acids. The preference of BCAAs for skeletal muscle is one of the primary reasons these amino acids are supplemented for those looking to build muscle and decrease fatigue associated with exercise.
What are the ideal BCAA ratios and when is the best time to take BCAA supplements? 
A ratio of leucine, isoleucine, valine of 2:1:1 is the most common ratio of BCAA used. Although other ratios are available, there is more leucine in supplements with BCAA because this amino acid can increase a specific enzyme complex located in the muscle that increases muscle protein synthesis. While isoleucine and valine are used directly by the skeletal muscle, they cannot activate the muscle protein synthesis complex like leucine can.
The critical part of the 2:1:1 ratio is the amount of leucine in the product. Since this enzyme increases muscle protein synthesis, taking leucine at a higher ratio (such as 8:1:1 or 10:1:1) may help you increase muscle mass and burn fat, but there is not a lot of evidence currently regarding the increased ratio benefits.
The answer to the best time to take BCAAs is unclear. We know that it takes about 30 minutes to achieve high concentrations of BCAAs in your bloodstream. Some individuals take their BCAAs 30 minutes before working out, while others take theirs immediately after exercising. Some research indicates that both methods of taking BCAAs have similar effects on how the muscle responds to supplementation. Try taking your BCAAs at different times to see what gives you the best results.
Who needs BCAAs?
While many people get BCAAs from the meat that they eat during meals, some individuals may benefit from supplementation of BCAAs. We have discussed that BCAA can directly feed skeletal muscles, so those that are looking to build more muscle mass would benefit from supplementation of BCAA. We also mentioned that muscle burns more calories than fat and that people looking to get rid of excess fat would too benefit from BCAA supplementation. 
Both men's and women's exercise and workout routines have been considerably aided by incorporating BCAA into their lives. Lots of people can benefit from it.
Vegans and vegetarians and all those who do not eat meat or minimize the amount of meat they consume may benefit from supplementation of BCAAs. BCAAs derived entirely from plant-based sources are available. Research has also shown that BCAAs increase endurance during aerobic exercise, which means that marathon runners, joggers, and CrossFit junkies may want to consider supplementing their exercise routines with BCAAs. Either way, you should consult your healthcare professional before starting or stopping supplements or medications you are taking. 
What are the best BCAAs?
In general, the overall best BCAA supplement is the Genius BCAA Powder. With 5g per serving of our three main BCAAs and added ingredients–such as Rhodiola for energy and stamina, as well as other components to aid in muscle recovery–this supplement stands out from the crowd. Genius BCAA powder also does not contain artificial add-ins.
For those who tend to steer clear of stronger tasting supplements, we at RAVE recommend the Nutricost BCAA Powder. If you're looking for a BCAA supplement that gives you nothing but BCAAs, then the Nutricost BCAA powder is the one for you. Providing 5g of BCAA and priced at only $21.95 for 90 servings, this product also provides the most bang for the buck, making it one of the most affordable from the list above.
Maybe you're someone looking for the highest dose of BCAA possible? Look no further than PranaOn Intra-Strength BCAA. With over 10g of BCAA, a 10:1:1 BCAA ratio, the inclusion of other amino acids, and no artificial colors, sweeteners, or preservatives, there is a lot to love about this supplement. The company also includes an energy mix that can help you get through your next workout unwinded.
RAVE Recommends
Branched-chain amino acids can aid you in achieving your health goals, but there's other products that can help make your workouts something you look forward to each day.
Nike Air Zoom Pegasus 35 Turbo: Get the most out of your workouts with the Nike Air Zoom Pegasus 35 Turbo shoe, which is lightweight, durable, and, most importantly, comfortable for your workouts. Check out the article and pick a Nike shoe that's right for you.
HC-RET In-Ear Earbuds Headphones: Listening to music while working out is a must for many, but cheap earphones can make a tough workout even harder. Get the most out of every workout with the HC-RET In-Ear Earbud Headphones, or read through our article about the other top-rated headphones.
Transparent Labs 100% Grass-Fed Whey Protein Isolate: A protein powder that is free from artificial sweeteners, coloring, and GMOs can be challenging to find, but Transparent Labs serves this to you with their 100% Grass-Fed Whey Protein Isolate. Take a second and browse through our article on the best protein powders if this one doesn't fit your fancy.