When it comes to improving your running performance, there are many factors to consider, from your stride to your foam rolling habits. But above all, what you put on your feet is easily one of the most important decisions you make as a runner.
Here at RAVE Reviews, we take shoes seriously. Though each of the women's running shoes below are top in their field, one stands apart from the rest — the Altra Escalante, which just released its 2.0 version. Whether you're looking to hit the trails or 26.2 miles on pavement, whether you're on the treadmill or jogging around the neighborhood, the Escalante will keep you moving injury-free.
Even though the runner's high is commonly mistaken as endorphin-fueled miles that actively peak during your run, it actually comes after your run. This high includes decreased levels of anxiety and stress, and heightened feelings of calm, even euphoria. Runner's high may last 15 minutes or the whole day, but it is a huge reason why people keep running.
To keep you connected to your high, here at RAVE Reviews we want to keep you running injury-free and hitting your goals. New running shoes cut down on your times and help you hit those PRs. And, if you've put a few hundred miles on your old shoes, it's time to consider a new pair.
Keep running, keep setting and breaking new goals, and keep your feet happy.
The Women's Running Shoes We RAVE About
Finding the perfect shoe can be a lonely process, spent scrolling through endless online reviews. Sometimes your local running store can offer helpful insight to your running needs, possibly even providing you with a free gait analysis. Here at RAVE, we encourage you to support your local running store. But we also have done hours of our own research to supplement your search and expedite the important process of finding your new running shoes.
We considered all the factors that make the perfect running shoe. From heel drop to cushioning, from weight to blister control, we looked at hundreds of top performing running shoes for women to find the 10 best.
Who runs the world?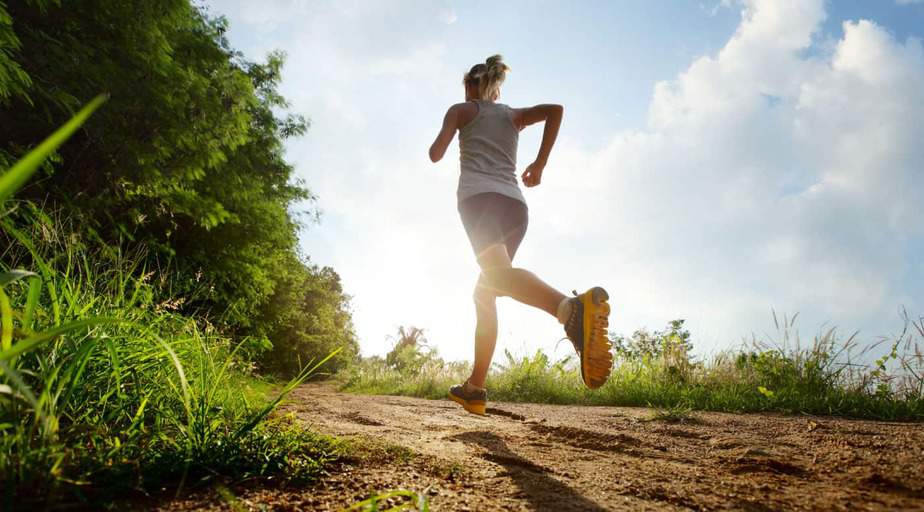 Women are crossing the finish lines of 5Ks, marathons, and even ultra marathons now more than ever. New studies show that women are biologically predisposed to have extraordinary endurance, and women like Courtney Dauwalter are proving the studies true.
Even if you're not out smashing course records or piling up thousands of feet of elevation gain, shoes are important. So, what should you look for in your next running shoe?
Heel drop: The heel drop can vary drastically from 12 millimeters to zero. Measuring the distance from your heel to toe, this small variance enacts a world of difference. Zero drop gives you intimacy with the road and trail and strengthens your calf and ankle muscles, while an 8-12 millimeter drop (which is average) gives you a cushioned feel.
Toe box: Brands like New Balance, HOKA, and Brooks now make shoes with a wide toe box, but Altra was the first to reveal the unique design. The purpose of widening the toe box is to let your toes naturally splay on impact, saving your feet from blisters and injury. Of course, the traditional narrow toe may work for you, too.
Stability: This is where we encourage you to hit up your local running store for a free gait analysis. It's important to figure out whether you over- or underpronate, if you're a heel striker, and how much support you generally need when you run. Shoes range from minimal to maximum support, so figure out what your feet like and get running!
Cushioning: Similar to stability, the amount of cushioning gives your feet (and by extension, the rest of your body) support. However, shoes can have lots of stability without much cushioning, and vice versa. Cushioning has less to do with muscle support and more to do with the material feel of the shoe — its foaminess, to put it in technical terms.
Once you find your new shoes, here are some tips on how to transition into them without injury.
How to break in (or not break in) new shoes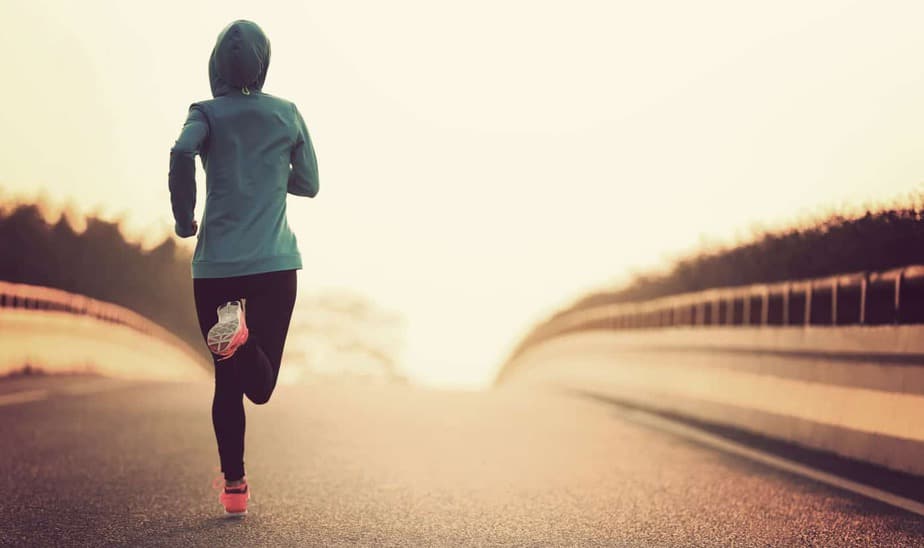 It is very important to be thoughtful with how you transition to your new shoes. In fact, "breaking them in" is a misnomer. You should never have to break in a new shoe. If you try it on and think, "this will be perfect once it's broken in," you have the wrong shoe. Instead, it should feel awesome from the moment you slip it on your foot. After that, make your way through this checklist:
Run around the block: Whether you're buying online or from a store, invest in a shoe with a solid return policy. If you're at a store, ask to run around the block in them to get the true feel of the shoe.
Don't run: After you purchase your new running shoes, start off by just wearing them around the house or for short walks. Give it a few days to a week before you venture off on your first run.
Phase them in: Don't cold turkey your old shoes just yet. After you take your new pair on a run or two, go back to the oldies. Switch back and forth between new and old, slowly phasing out the old for the new. The transition should take a couple weeks, depending on how often you run. And if you're making a huge move in shoe style, say from a 12 millimeter to zero drop heel, then extend the phase-out period even longer, by a few weeks.
The good a good shoe will do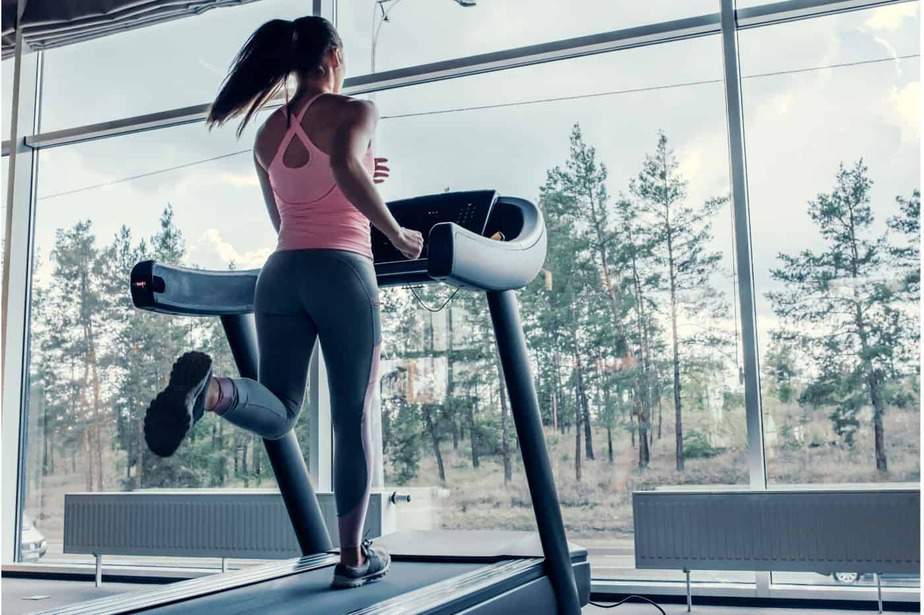 It's advised that you invest in a new pair of running shoes somewhere between every 300 and 500 miles. Of course many runners (including some of our own researchers here at RAVE) have made shoes stretch twice as far. But there are many benefits to investing in a new pair of running shoes regularly.
Foremost, fresh shoes keep you injury-free. Shoes that complement your running style also keep you injury-free. And isn't that the whole point? Shouldn't you be out on zippy trails or cruising down city streets without stressing about injury? That's exactly what the perfect pair of running shoes should afford you.
Methodology
Running shoes vary widely. Some are built for rugged trails and others keep you fast and light on hard pavement. So while it is extremely difficult to rank such different shoes among one another, at RAVE Reviews, we believe in finding and reporting on the very best.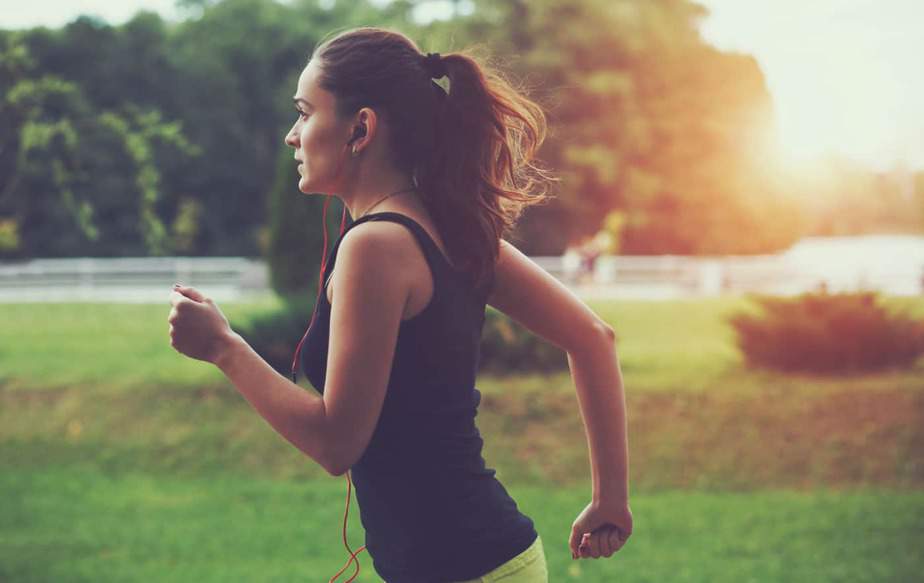 To do so, we developed a detailed methodology that factors together all the necessary information: toe box, heel drop, comfort, fit, and so much more. And, of course, we took important cues from elite runners, especially on performance and safety. Then we boiled all these elements into three fundamental categories:
User satisfaction
Reviews from elite athletes
Stats regarding injury
The following shoes are the 10 best road and trail shoes for women who love to run.
The Best Women's Running Shoes
Boasting the zero heel drop, the Escalante from Altra is a superb shoe for both road and trail. Made with a knit upper, this shoe is incredibly soft and stylish. In fact, Altra is one of only a few brands to offer women a diverse array of colors, including those that extend beyond the usual pink and purple color scheme.
The Escalante also sports the EGO midsole, a springy cushion that also provides push-off power. And again, the toe box prevents injury and helps your toes splay naturally, while the outsole allows your foot to bend and move freely.
The Escalante is the perfect shoe for those who want to try zero drop. It's soft but stable, flexible but powerful. The women's Escalante is also specifically designed with the female foot's tendons and bone structure in mind.
Pros
Wide toe box
Lightweight despite cushioning
Handsome knit design
Cons
Minimalist with zero heel drop
The knit fabric runs hot
Tricky sizing
The ASICS Gel Nimbus is engineered with FlyteFoam, a midsole cushion that promotes energy. With a mesh upper, the new Nimbus 21 also has a better fit than any of the past iterations.
ASICS has been using its renowned GEL technology for many years and over the course of many shoes, and the Nimbus is no exception. It offers runners shock absorption and protects against stressed joints and muscles.
If you underpronate or need a neutral shoe, the Nimbus is designed with you in mind. This shoe supports your foot as your heel hits the ground, protecting your legs from shock. In fact, ASICS utilizes a heel-clutching technology which keeps your feet and shoes moving simultaneously, prohibiting rubbing.
Pros
Huge shock absorption
FlyteFoam technology
Nearly 20 color variations
Cons
Tighter toe box
Narrow throughout the shoe
Not as much arch support
3
Nike Air Zoom Pegasus 35
Run fast and light with the Nike Air Zoom Pegasus 35. This shoe was designed to send you on your way fast, delivering a smooth ride. The heel collar not only provides comfort for your foot, but it also protects your Achilles tendon. Just as the sockliner shapes to the bottom of your foot, adding support.
The famous Flywire fabric, engineered and developed by Nike, gives the shoe minimal weight and breathability. But perhaps what is best known about the Air Zoom Pegasus 35 is its beveled heel. This feature assists in the transition from heel strike to push off, giving a feel of superior responsiveness.
Sometimes noted for being stiff, the Nike Air Zoom Pegasus is hard to beat. It's an optimal road shoe that won't break the bank. They're stylish with varying color options, from bright pink to all black.
Pros
Lightweight and fast
Many color options
Responsive feel
Cons
Not very flexible
Sizing runs small
Stiff heel
The Ravenna has long been a standard among road runners. It's a classic shoe that gives support without a lot of weight. Designed with GuideRails, the Ravenna supports your whole foot.
The Ravenna also has an internal bootie that gives this shoe a close-to-foot feel. Made for flat to medium arches, this road shoe is perfect if you have flat or collapsed feet. The bottom of this shoe is springy, but holistically, the Ravenna is lightweight and fast.
The newer iteration also boasts a new midsole with lots of foam that both supports your arch while ensuring a longer lasting shoe. It also promotes quick transition from heel to toe, which keeps you clipping along.
Pros
Most affordable on our list
Breathable mesh upper
Lots of arch support
Cons
Limited color options
Not for wide feet
Narrow toe box
5
HOKA One One Speedgoat 3.0
Our favorite trail shoe, the HOKA One One Speedgoat 3.0 is a neutral shoe with tons of grip. With a minimal 4 millimeter heel drop, this shoe strengthens your heel, ankle, and calf muscles. The cushion is balanced, meaning it's not too foamy or too minimal.
This shoe is named after the 100 miler athlete Karl Meltzer, reflecting his endurance, grit, and stamina. It's made to tackle any kind of terrain, from soft single track to technical summits. The bottoms of the HOKA Speedgoat are supplied by Vibram with MegaGrip lugs for ultimate traction.
Despite all its power, the Speedgoat also maximizes breathability and ensures stability. And, for you eco-friendly runners, this shoe is 100% vegan!
Pros
30-day trial and free returns
Vibram soles and grips
Low heel drop
Cons
Narrow toe box
Expensive
Some issues with fit
The Adidas Solar Boost, currently in its 19th version, is designed for running long distances. Boasting a smooth and stable ride, this shoe is perfect if you want comfort for many continuous miles.
Built with the renowned Torsion System, the Solar Boost has a natural fit, neither too narrow or too wide, making sure your foot is snug without feeling claustrophobic. The Solar Boost also offers plenty of arch support through its Energy Rail midsole.
Finally, the Solar Boost has a 10 millimeter heel drop, which again reinforces the stability and strong feel of the shoe. Built to take you through all your long runs, the Solar Boost is a dynamic shoe and a solid investment
Pros
High cushioning
Stylish
Super stable
Cons
Most expensive on our list
Limited color options
Tricky sizing
The Brooks Ghost is one of the brand's most popular shoes. It seems to please everyone, from those who want a firm, stable shoe to those looking to go light and fast. Indeed, it is not surprising that Brooks markets this shoe by saying that "if Goldilocks ran, this would be her shoe."
Offered in a dozen different color styles, the Ghost gives neutral support with a 12 millimeter heel drop. It has medium to high arch support and is made with a DNA LOFT heel crash pad, giving you a softer landing every time.
The Brooks Ghost is the winner of the prestigious Runner's World Editor's Choice Award. It is a fantastic option for those of you running on roads, smashing 5Ks and 10Ks, and crossing the finish lines of both half and full marathons.
Pros
Lots of heel and arch support
Super soft DNA LOFT
Shock absorber system
Cons
Somewhat bulky
High heel to toe drop
Tight toe box
The HOKA One One Clayton comes off HOKA's road shoe line. Offering a minimal heel drop of just 4 millimeters, this shoe has neutral stability and a responsive feel. It was designed to be lightweight while giving your foot a form-fitted feel.
The midfoot support is made of microfiber while the forefoot is designed with loads of breathability, flexibility, and cushioning as well. This means that your feet experience a soft landing with each stride as well as a fast, responsive push-off.
With their impossible to beat 30-day free trial, there's no reason not to test drive the HOKA. You can take these shoes on as many runs as you can pack into 30 days and then return them with free shipping, no questions asked.
Pros
30-day trial and free returns
Super lightweight and fast
Supported landing and take off
Cons
Expensive
Limited color choices
Not most comfortable HOKA shoe
Perhaps one of the coziest shoes on our list, the New Balance 1080, now in its ninth version, has tons of cushion for support through long distances. This shoe is made with renowned Fresh Foam, and runners cannot stop praising its comfort and stable ride.
The 1080v9 is known for its ultra heel and blown rubber outsole. There is an approximately 8 millimeter drop between the heel and toe, and it has an ortholite sock liner with a synthetic mesh upper. This version is also supposedly even lighter than the older versions.
The 1080 does not come in a wide variety of styles, but if you care less about aesthetics and more about safe performance, the New Balance 1080 is a solid choice.
Pros
Stable and supportive
Fresh Foam for support
Blown rubber outsole
Cons
Expensive
Limited color options
Some issues with heel fit
The Saucony Ride is a neutral running shoe that provides loads of stability while staying lightweight. It offers a mesh upper, a woven heel collar, and a refined TRI-FLEX outsole design that delivers a cushioned foot strike.
Runner's World has often praised the Saucony Ride, consistently including it in recommendations for a high performing running shoe. With 8 millimeters of drop between heel and toe, normal to mid arch support, and weighing under 9 ounces, the Ride is basically a one size fits all.
Use these shoes on the road or on the track doing intervals. They will get you through a morning run or your next half. Saucony is a renowned brand you can trust to give you one of the best women's running shoes.
Pros
Locked heel fit
Awarded by Runner's World
Gives a smooth ride
Cons
Fits narrow
Tricky sizing issues
Mesh doesn't last very long
Related Ranking
What kinds of workouts can I do in these?
Here at RAVE, we intentionally chose shoes with a lot of versatility. No matter which shoe is best for you, each of the following workouts is not only possible, but encouraged!
Speed or tempo: If you want to increase your easy pace, adding in one speed or tempo run a week will do wonders. You may even want to pick up a separate shoe (like the Nike Air Zoom Pegasus or the Saucony Ride ISO) for your speedwork. Start small, one minute at a hard pace, and then two minutes walking. Increase over time.
Hills: Even if you have no summit attempts in your future, hills are a great way to strengthen your leg and glute muscles. HOKA shoes are made with elevation in mind. Do a few hill repeats a week and watch your legs become stronger than ever.
Long run: Ah yes, the long run. At an easy pace, the long run is all about miles and minutes on the legs, not speed. All 10 of the shoes on our list can be worn for distance, taking you through eight, 13.1, 26.2, and even 50 miles.
Easy: Nearly 80% of your runs should be an "easy" pace, meaning you are running slow enough to pass the conversation test. Can you mostly hold a conversation with a running buddy? Then you're going at an easy pace. If you're struggling, slow it down. Remember, run slower and longer to run faster!
With a balance of hard and easy runs, flat terrain and technical hills, you're looking at a well-rounded running routine. That said, if you want to carve out miles on the treadmill and avoid hills, that works too!
Why should I consider zero drop shoes?
Here at RAVE, we endorse running happy over any other running mantra or methodology. Despite the plethora of voices dictating some pure form or version of running, trust yourself and your own body.
That said, we will make a small pitch for zero or near zero drop shoes. They have proven again and again to relieve both shin splints and plantar fasciitis. The Altra Escalante, the HOKA One One Speedgoat 3.0, or TOPO shoes (a brand that almost made our list but ranked at 15th) all offer zero or near zero heel drops.
What is zero drop? A term that was first coined by Altra, it means your heel and the ball of your foot are placed at the same height. It also means that when your foot strikes the ground, the muscles in your calf and ankle work harder, stretching further with your heel. This strengthens the muscles in your calves, ankles, and feet, preventing injury.
If you decide to try zero drop shoes, or transition to lower drops, be sure to slowly (very slowly!) phase them into your running. We guarantee your calves will ache after your first run, but this is a sign of new muscles being used and getting stronger. Just go easy on them at first.
Other pro tips?
There is no end to the opinions on how you should run, why you should run, and what you should run with. We're not trying to add to the noise, but we do want to point out a few things that could benefit your running life:
On a budget? Running shoes are expensive. Of course, if you think about the amount of work you put into a shoe, they pay for themselves. But we recognize you live in the real world too. If you cannot afford upwards of $110 for these shoes, scout around for the last version. For example, Altra just released the Escalante 2.0, which means you can buy the Escalante 1.5 on sale for closer to $80 rather than the full-priced $130.
Tie your shoes better! Utilize those two extra lace holes on your shoes. They're not superfluous. Create a small loop through which you pull the opposite lace, giving your shoe and foot added stability. Altra gives you a step-by-step guide.
Start a running log: If you have the time and interest, keeping a log will benefit your running life. It will show your progress, of course, but it will also capture the highs and lows. It will also prove useful when you need reminders for things such as buying new shoes.
Have a mantra: Why do you run? What gets you through a particularly hard run? Now that you have the right shoes, what else carries you through both the lows and the highs?
Run happy: Running is not a job, but a hobby.
Should I run strong or run happy?
Both! Running strong and running happy are not exclusive. Many people run to watch themselves progress and get stronger. More power to them! But many also run as self care. And many do not differentiate the two.
At RAVE, we want you to run happy, and safely. There is no right way to run, which means there is no wrong way to run, except to run unhappy. Don't go out too hard, be gentle and generous with yourself, and have fun.
If one day you smash through a seven minute mile and the next you can barely breathe through a 12 minute pace, great! The more experiences the better. Take it all in, and protect your feet with one of the best running shoes for women. And run happy.
RAVE Recommends
Now that you've found your perfect pair of running shoes, we want to make just a few more suggestions to supplement your happy runs.

Randy Brangman
Randy Brangman is a Licensed Physical Therapist and Exercise Therapist and a former long distance runner. He is the founder and Lead Exercise Instructor at Trinity of Wellness. Spending more time in running shoes than flip flops, he travels the world while going through pair after pair. He is currently writing a book about joint therapy.