Running, something most of us weren't fond of in gym class. But, as we get older, more of us run to live a healthier life and relieve stress. Or maybe you've always loved running, and are looking for a pair of shoes to accompany you on your next ultramarathon.
Either way, we've found the best running shoes for men who run often. We narrowed it down to the top ten and found our winner: The Altra Escalante Racer. Described by many as the most comfortable pair of shoes they have ever worn, it stood out from the pack and stormed into our top spot.
Before searching for a new shoe, do you see those slightly old, crumbling apart pair of sneakers in your closet? Try not to use those again. Every stride you take while running applies a pressure twice the weight of your body, onto your joints. If your knees are cracking from getting up, imagine tomorrow if your run in those raggedy sneaks. Get some new running shoes, so you don't clickity clack from your knees to your toes during a date.
Running shoes are made of higher quality materials, using lightweight fabrics, mesh and cushion to ease the impact. You may find some of them expensive, but in the long run these shoes provide comfort and spare a potential trip to your local physiotherapist or chiropractor.
Here are our top three winners choices to think about when you are buying your fresh new pair of running shoes that'll make the whole neighborhood block jealous.
The Running Shoes For Men We RAVE About
Best Overall
Altra Escalante Racer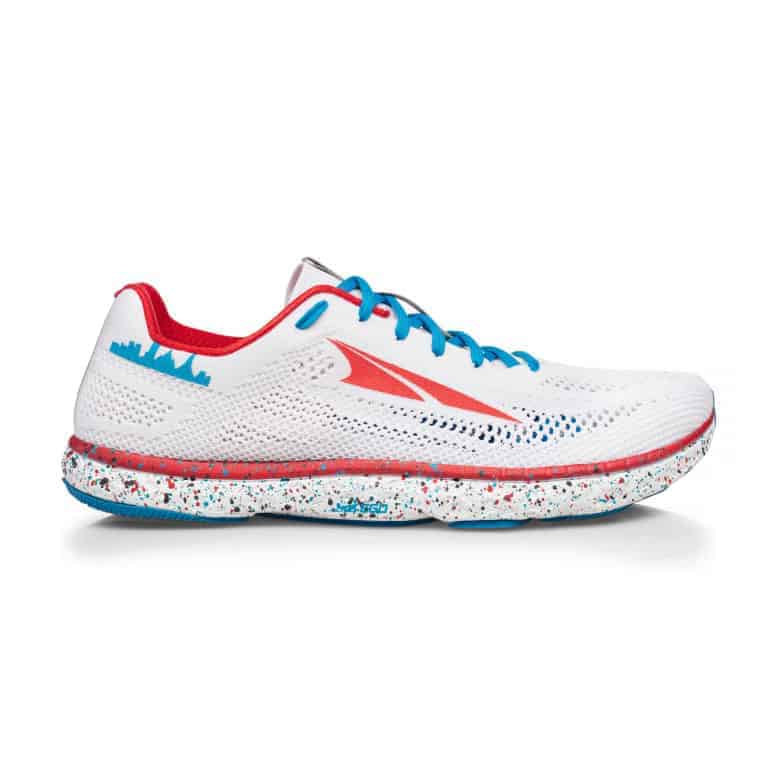 Best Price
Hoka One One Gaviota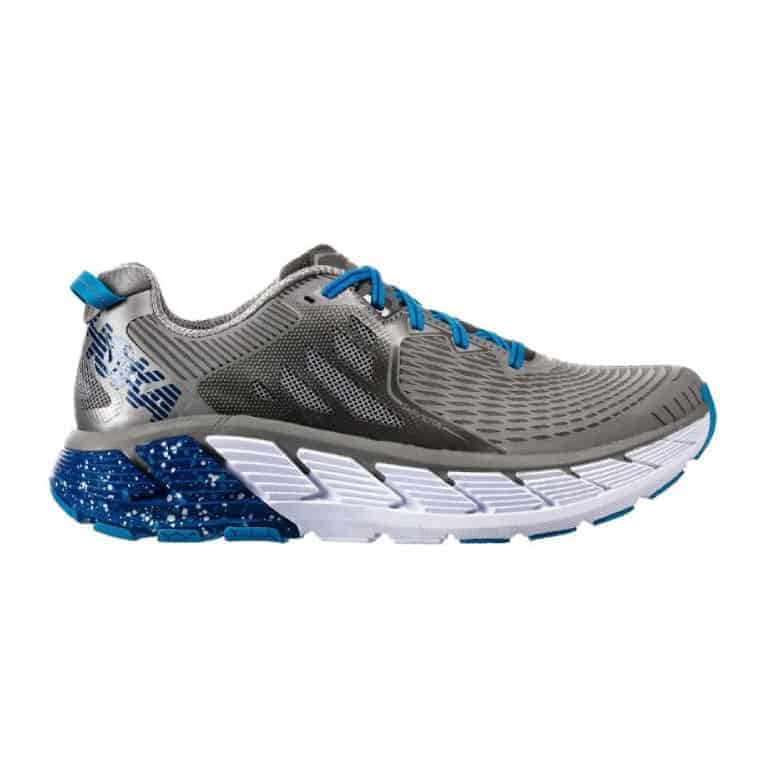 Best Environmentally Friendly
Adidas Ultra Boost ST Parley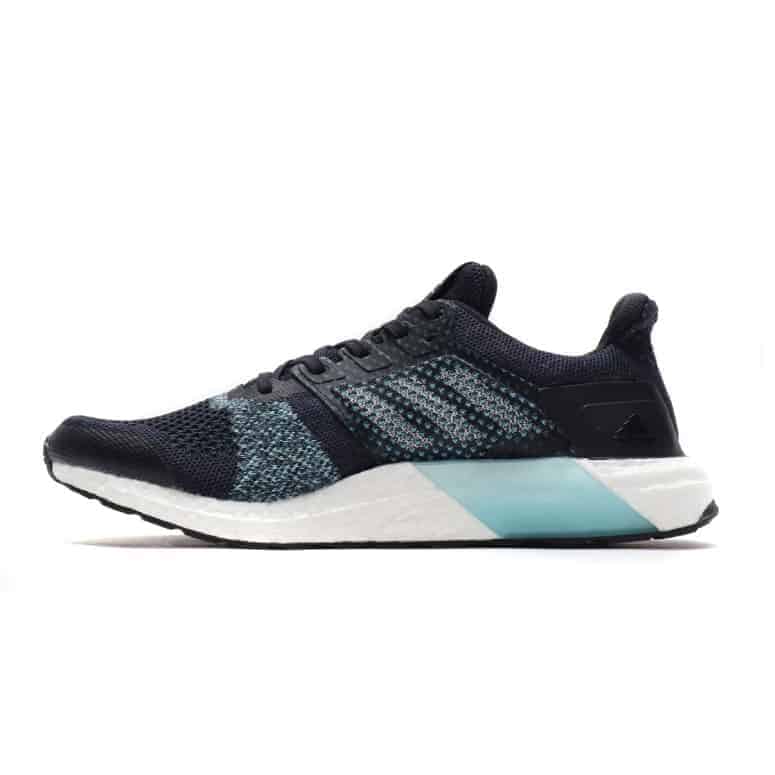 Growing up my family didn't have much money. I wore the same shoes day in and day out for gym and school, until the front lip began to yap like the cookie monster and the outside fabric looked like it got hit by shrapnel. Glancing at some of the shoes kids are wearing today, I think that wear-until-tear method is still alive, with the adults too. Some seriously need a new pair because I smell them before I see them!
But, persisting with using older shoes didn't help my growth as a child, or my left knee as an adult. It created an imbalance in my gait, so this list of the 10 best running shoes for men is to help anyone looking for a fresh new pair of running shoes, and find the right pair for them, hope they can look fresh and feel fabulous.
The products listed in the winners boxes above and the rest in the list below are the best reviewed running shoes for their type. Whether you are bow-legged, walk like a duck or a model down the catwalk, we've tried and tested the best shoes and provided a top-notch review for you.
But wait, there's more! We've picked out shoes for those who are on a budget, environmentalists, marathon runners, and those with the extra bit of buying power. But we also put forth an effort to educate and inform everyone.
So, we tried each pair, ran them through rain, snow, mud and sunshine (mostly sunshine) and compiled a list of stand-out favorites with other top performers to provide you with plenty of choices. We pride ourselves in giving you the best options, looking out for your best running interests.
Running shoe categories and types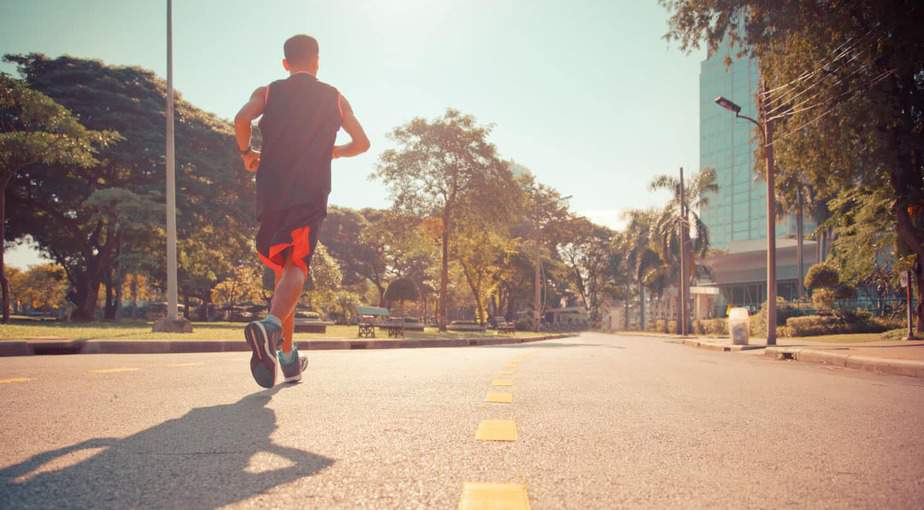 Believe it or not, running shoes are designed in various ways to suit your specific running technique. Even if your feet are flat, crooked, sideways or backwards.
They initially fall into three basic categories:
Road running shoes: Made for pavement and the occasional detour into routes with packed surfaces and a bit of unpredictability, these shoes are designed to be light and gymnast level flexible. Their design is to cushion your feet during your continuous strides on hard, flat surfaces.
Trail Running shoes: It's like these shoes were created by the gods of the outdoors for off-road routes, muddy terrain and obstacles. These shoes are given an aggressive tread that provides strong traction, offering greater stability, support and underfoot protection.
Cross Training shoes: These are the shoes that the average person buys (like myself), designed for everyday use at the gym or Crossfit workouts. Since your feet are on the ground most of the time, the soles for these shoes are thinner.
Running styles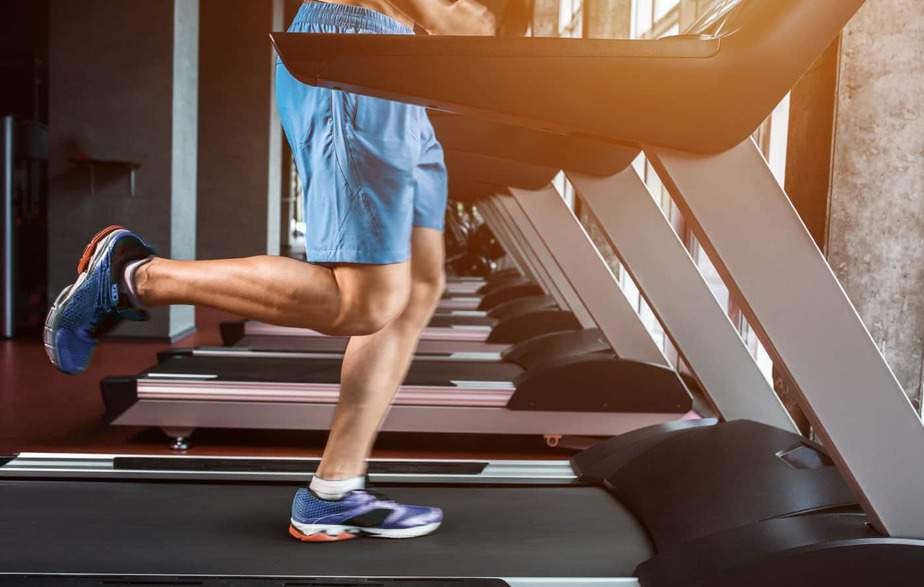 If you have a really old pair of running shoes forgotten under your bed, take a look at the wear pattern on the soles. This will help tell you what your running mechanics are:
Over-pronators: Motion Control running shoes have been made to help flat foot hobbits like myself and anybody else who may be suffering from the Frodo syndrome.
Supinators: Widely known to have a bow-legged appearance where your feet point inward. Cushioned running shoes have been designed to provide more comfort and stability for supinators to aid their knees and surrounding muscles.
Neutral Pronators: Stability running shoes are the go-to for the runners of the world who already have a balanced stride. The shoes are made stable simply not to put them off their tracks.
Running is usually done either on the road or on a trail. Each shoe is designed to provide the best experience for their respective terrains, meaning don't try to use road shoes in the mountains because they don't have as much grip. If you do try that, then I hope you don't meet any slippery slopes or wild animals looking for their breakfast.
For trials, we tested classics like Nike and Adidas, to lesser known but high quality products such as Hoka and Altra. We've spared no expense and burned all the calories to help you with your purchase, because nobody wants to be let down by a product. That's what reviews are for, to prevent you from getting a McDonald's burger when you ordered filet mignon.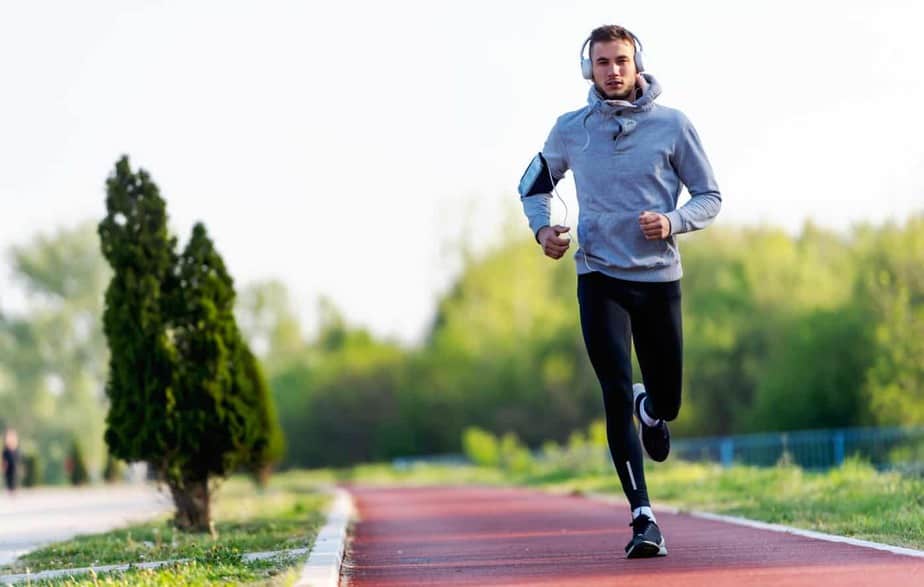 In addition, anyone have ankle issues? No worries. We've made sure to find shoes that fit nice and snug to prevent your ankles from rolling as your run. Need more comfort? Then keep reading because some shoes felt like I was wearing pancakes on my feet.
If you're a complete newbie to the running world, check our FAQs and shoe anatomy sections to better understand how to pick the right shoe for you. I bet you didn't know that the soles of your shoes were made with the same material used for tires, I sure didn't.
Methodology
Shoe anatomy
Upper: This part is crucial to hold your foot in place and to prevent rocks, dirt, and glass from scratching up your feet. Not only does a shoe's upper protect how your feet look, but also how they smell. Synthetic leathers are added for durability and a mesh is added to the mix for breathability, put in place to prevent you from stinking out the house when you take off your shoes.
Midsole: This is the most important part of the shoe. There are three materials that make up the midsole:
EVA: A lightweight, foam-based cushioning called ethyl vinyl acetate, is put in place so the shoe doesn't feel like you're walking on rocks.
Dual-Density EVA: Doubling up on the EVA pays big time. Your shoes will be stronger, heavier, and firmer (twice the mass in the same space). The dual-density EVA works as a medial post because it's based inside the shoe. The length of the post determines the amount of control it has over the shoe.
Polyurethane: This is an upgrade on EVA, providing the same stability and durability as a cushion but with a little more weight. However that can be a hindrance if you're looking for something lighter.
Look for brand name EVA foams like Mogo, Solyte, Acteeva and others as they are being developed as lighter and more durable versions than previous EVA's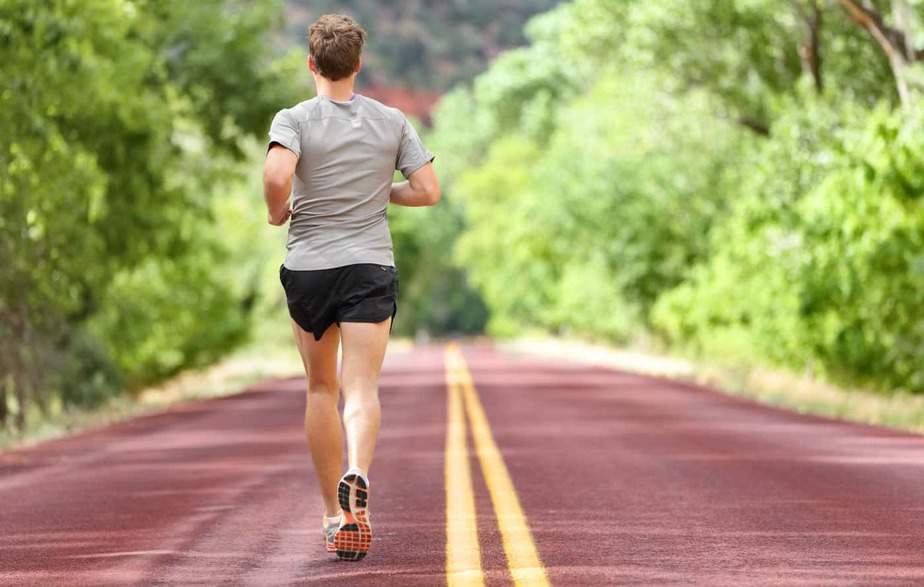 Outsole: Made with tread for traction, flex grooves provide flexibility (it's in the name) while also protecting your feet from dirt, rocks, glass and rogue mosquitos. The outsole is made of two materials:
Carbon Rubber: This is the most durable and the tires on your car are made with the same materials.
Blown Rubber: This is a lighter, more flexible and cushioned version of its carbon counterpart, though not as durable.
7 extra tips to make sure you're choosing the right shoe
Once you've established the best type of shoe for your gait, whether you run like a duck or penguin, these tips can help pick out the best fit for you.
1. The perfect flex
Nobody likes a stiff shoe, it's all the more troublesome to break in. You test this by checking the shoe's "flex point" (where the crease appears when you press the toe into the floor). Be sure it bends the same place as your foot to assure your stride flows naturally.
2. Seamless
Check for seams in the upper, since they can cause blisters and who needs that? When trying on your shoes, be sure they hug the top of your foot comfortably.
3. Space for toe length
When you run, your feet swell. It sounds pretty gross, but it is a fact. Aim for a thumbnail-length of free space between your longest toe and the end of the shoe. This means your running shoe should be slightly larger than your typical shoe size.
4. Sufficient toe width
Squished toes lead to blisters and blisters lead to expensive pedicures. Give your toes some wiggle room and keep your feet feeling fabulous.
5. Firm feel
Don't get distracted by a pillow-like, Tempur mattress feel in your running shoe. If you are returning from an injury due to overuse or impact (very common with runners), a firmer shoe will provide better springback, limiting the amount of stress on your joints.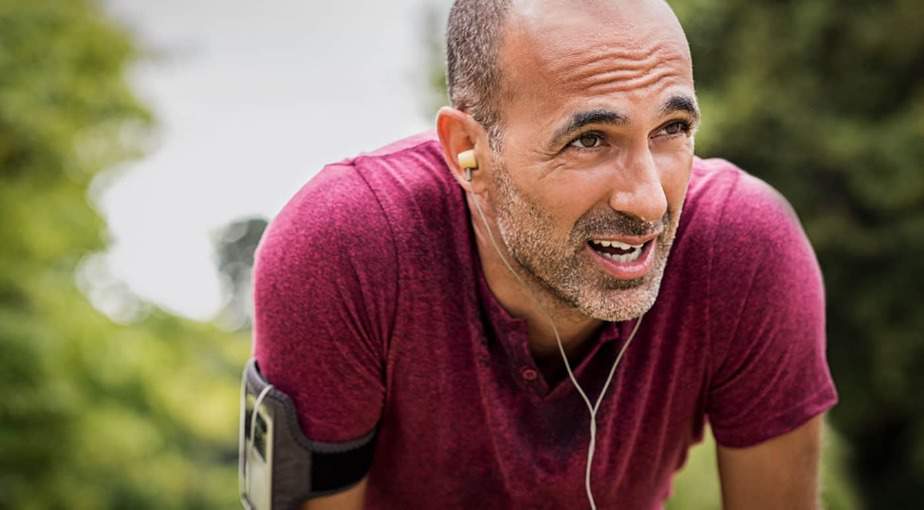 6. Hold your heels
Before donating your hard-earned money to the store, make sure the shoe's heel stays in place prior to purchase with a quick jog around the store. Just don't run past the security check, that's a felony.
7. The right arch
It doesn't have to be golden, but this arch should match the shape of your foot. However, if you're dead-set on a certain shoe that lacks the right support, you can always add an insert for a better experience.
The Best Running Shoes For Men
Related Rankings
What is the best running shoe?
Ultimately, the best running shoe depends on you and what you are looking for. We've provided our list above but what matters most is your comfort and what you intend to use the shoe for. In our opinion, the shoe that rose above the rest was the Altra Escalante Racer.
However, be mindful of the longevity you need and type of shoe that suits your style, as there is no one answer, but a suggestion of many good ones.
How often should I change shoes?
Your shoes will definitely need to be replaced over time, but how quickly depends on the individual. Some may run on their heels and wear down the rear of the shoe faster than others. Heavier runners apply more pressure onto the soles with each stride, adding to cumulative stress on the shoe.
But, typically, the rule is that shoes last between 300-500 miles, so if you run 80 miles per month, they should last around 6 months. If you intend to run daily though, it would be best to purchase a second pair to alternate, that way they can share the load and potentially last you the full year.
How important is the arch of your foot when buying a shoe?
Arches are one of the most vital factors to be considered when buying a shoe as they can be the difference between having healthy legs and serious knee issues in the future. I've had countless therapy clients who have undergone knee replacement surgery, so trust me when I say the recovery period is not fun.
So prior to buying, make sure to figure out what type of gait you have, as the decision you make can have a huge effect on your future running condition.
How can you tell what type of feet you have?
There are two ways to tell what type of shoe you need, the first is to inspect an old pair of sneakers you have. The other option is to wet the soles of your shoes and to look for the following patterns:
Normal arch: Half an arch is shown in the footprint.
Flat arch: You can see a print of your whole foot, a sign of over-pronation.
High arch: The prints only of the heel and ball of your foot, possibly with a line going along the outer side.
If you're sticking your face in your shoes, firstly hold your breath, and then look for the following:
Over-Pronation: Inward sag
Under-pronation: Wear and tear on the outer edges
Neutral: Even wear and tear throughout the shoe.
RAVE Recommends
Now that you know the 10 best running shoes for men. It's only right that we provide you with some recommendations to help boost your performance, comfort and recovery. Here are the products we recommend to accompany your brand new pair of shoes: