We want to tell you right up front about the ASICS Gel-Kayano, RAVE's pick for the best overall running shoe for flat feet.
These shoes use cutting-edge technology to enhance your foot's natural gait, mixing comfort, durability, stability, and style. 
Whether you were born with flat feet or developed fallen arches over time, you know what a painful condition it can be, particularly if you're passionate about running. Maybe jogging has become so painful that you're considering giving up on it all together.
We're here to tell you that having collapsed arches doesn't mean you have to give up your passion. There are a lot of great running shoes available for runners with flat feet. Buy a pair from our ranking, and you'll be jogging comfortably in no time.
While we're at it, we also want to tell you about what causes flat feet, some treatments for flat feet, and what to look for in the best running shoes for fallen arches.
If you're a runner with collapsed arches and you're desperate for some relief, there's hope. Coming up next is our ranking of the 10 best running shoes for flat feet.
The Running Shoes for Flat Feet We RAVE About
After careful consideration, our pick for the best women's running shoe for flat feet is the Nike Air Zoom Structure. With cushioned insoles, Nike Zoom units, and a decoupled crash pad, these shoes have a removable insole to add your own orthotic. 
Read Full Review
Shop Nike Air Zoom Structure
Best Unisex Running Shoe for Flat Feet: Altra Escalante
When it comes to the best unisex running shoe for flat feet, head straight for the Altra Escalante. There's a lot to like about these shoes, but what's best for runners with flat feet is the footpod technology, which maps the bones and tendons of your feet to aid in natural bending and movement at all times.
Read Full Review
Shop Altra Escalante
What are flat feet?
To have flat feet, or fallen arches, means there is either no arch in your foot, or an arch that is very low. Flat feet aren't always painful, but they can create a lot of issues all over your body — from the arch of your foot to your hips, lower back, and knees. 
Causes of flat feet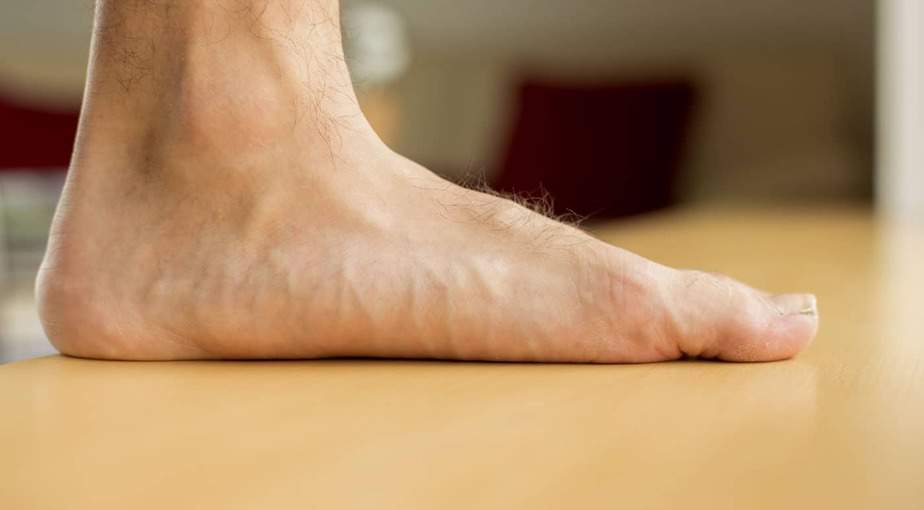 Flat feet can be caused by the following:
Genetics: Flat feet are often passed down from parents to their children.
Weak arches: Your arches are weak when they are visible when you are sitting, but flatten out once you stand up.
Injury: Flat feet can result from injuries to the foot and ankle.
Arthritis: Both arthritis and rheumatoid arthritis can also contribute to fallen arches.
In addition, flat feet can be caused by diseases of the nervous and muscular system, like cerebral palsy, muscular dystrophy, or spina bifida. 
Other causes of flat feet include obesity and diabetes, as well as tarsal coalition, which causes the bones of the foot to fuse together.
Treatment for flat feet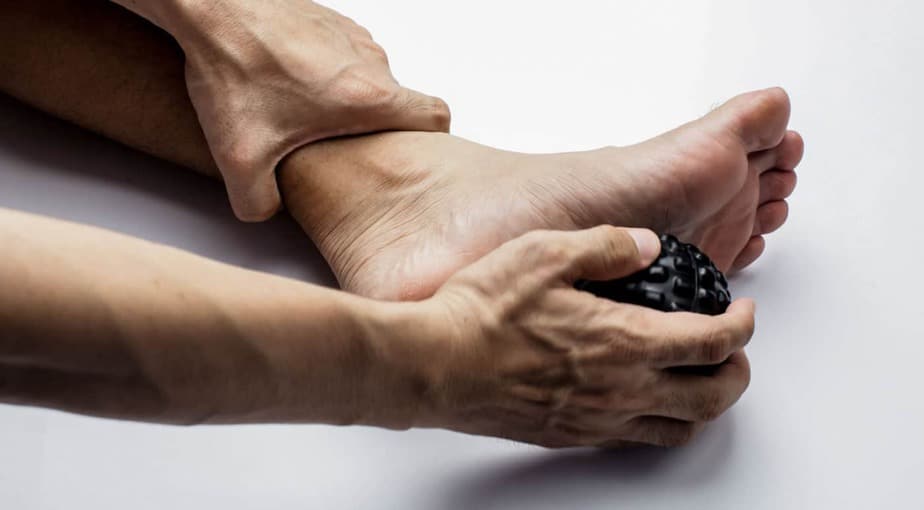 While the right pair of shoes goes a long way to address the pain and discomfort of fallen arches, here are some additional ways to find relief:
Rest and ice
To relieve pain and reduce the swelling associated with collapsed arches, regularly ice the bottom of your foot and get plenty of rest.
Pain relief medications
Pain relief medications such as nonsteroidal anti-inflammatories are effective in treating the pain and discomfort associated with flat feet.
Physical therapy
Along with medication, regular physical therapy can address issues with standing and walking caused by fallen arches.
Orthotic devices
A combination of physical therapy and orthotic devices like shoe modifications, braces, or casts can reduce the pain and swelling caused by flat feet.
Injected medications
Injected medications such as corticosteroids can reduce the inflammation that comes along with fallen arches. 
But perhaps the most effective way to find relief from the pain of flat feet is stretching exercises. 
The best exercises to help flat feet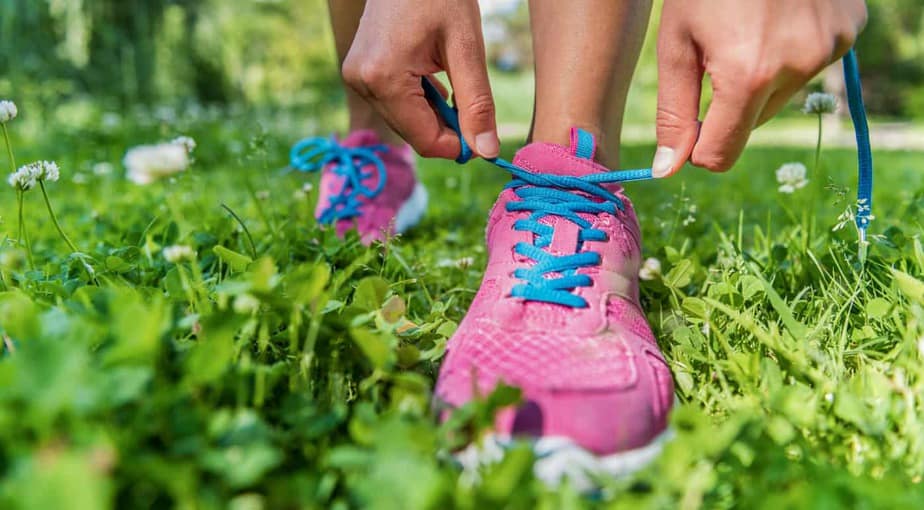 We suggest trying heel cord stretching or the golf ball roll. Here's how:
Heel cord stretching
This stretch targets your Achilles tendon and posterior calf muscles.
First, stand facing a wall. Place one hand on the wall at eye level.
Place your right leg about one stride behind your left. Plant the heel firmly.
Bend your left knee until you feel a comfortable stretch in your right leg. Hold for about 30 seconds, and then rest for 30 seconds. 
Repeat the exercise at least nine times, then switch sides.
When you practice heel cord stretching, it's important to keep your back straight, and avoid arching at all times.
The golf ball roll
To perform this exercise you will first need a chair and a golf ball.
Sit on a chair with your feet planted firmly on the ground.
Place the golf ball under your foot.
Roll the ball back and forth under the arch of your foot for two minutes to stretch the plantar fascia ligament.
What to look for in running shoes for flat feet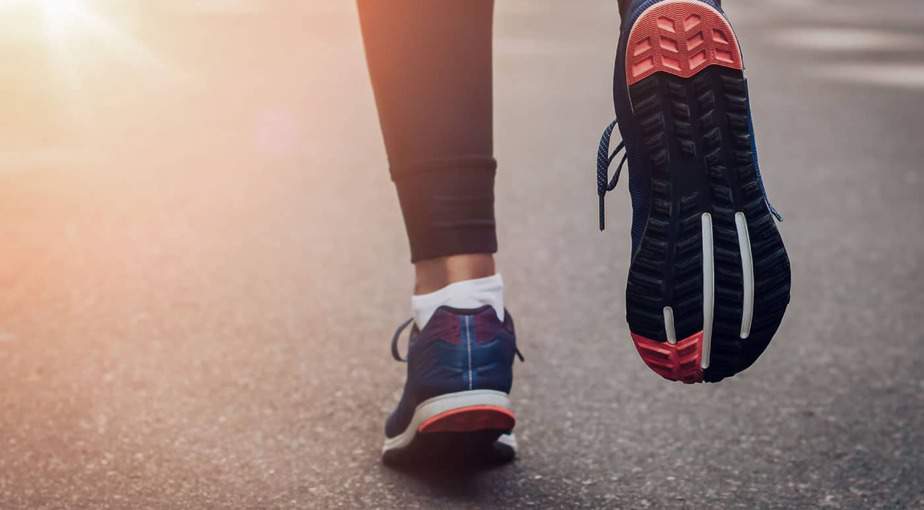 You're a runner with collapsed arches. What should you be looking for in your next pair of shoes?
Good contact
Runners with flat feet should look for a shoe with a midsole that makes complete contact with your foot. 
Arch support
You might assume that if you are a runner with fallen arches, you need high arch support. But that's not always the case. Whether or not you need extra arch support depends on why you have flat feet. 
If you were born with this condition, extra arch support may not be helpful. However, if your arches collapsed over time, extra arch support is most effective. 
Regardless of how you ended up with flat feet, avoid shoes with low or no arch support. 
Extra heel and toe support
Runners with flat feet inevitably put more pressure on the toes and heels of their shoes to compensate for their lack of arches, wearing out these parts of the shoe first. Look for shoes with extra reinforcement in these areas. 
The downside is that shoes with extra heel and toe support tend to be bigger and bulkier than other running shoes.
Ready to start shopping? Coming up next is our ranking of the 10 best running shoes for flat feet. 
Methodology
When we prepared this ranking of the 10 best running shoes for flat feet, we consulted medical professionals, footwear experts, and avid runners.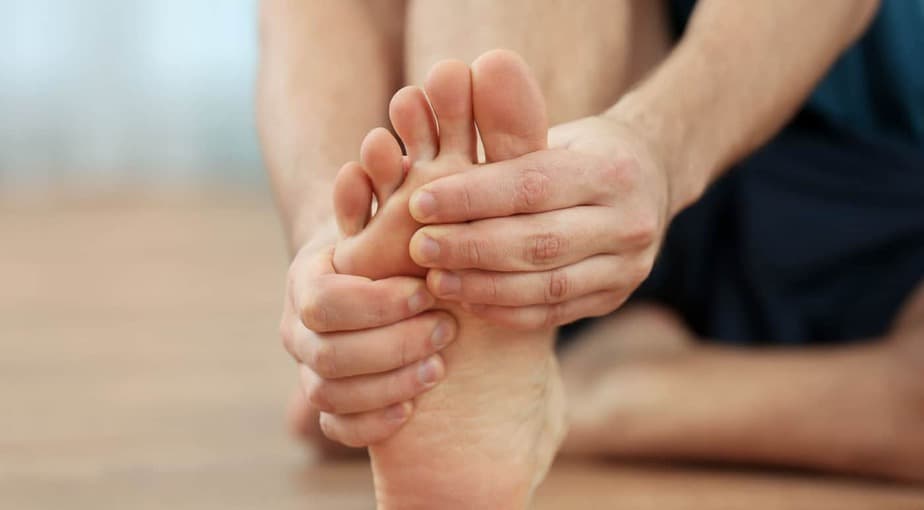 We also read thousands of consumer reviews, and considered similar rankings from trusted and reputable sources all over the internet. We also carefully examined all specifications outlined in the manufacturer's product descriptions.
We ranked each pair of shoes on the following characteristics:
Arch support
Sole durability
Breathability
Heel and toe support
Shock absorption
Foot bed
We also took price into account, considered color and style options, and included a mix of men's, women's, and unisex shoes.
We know that having collapsed arches is very painful, and you just can't wait to get back to running without pain and discomfort. Here's our ranking of the 10 best running shoes for flat feet.
Best Running Shoes for Flat Feet
In addition to a new pair of running shoes, what else can runners with fallen arches do to prevent pain and discomfort?
1) What is the best arch support for flat feet?
Adding insoles can help relieve the pain and discomfort from running with fallen arches. Before you shop for insoles, you'll need to know your arch height. If you don't already know the height of your arches, here's how to find out:
Fill your tub with a thin layer of water.
Place two pieces of cardboard or heavy-duty paper on your bathroom floor. 
Wet the bottom of your foot.
Step onto the cardboard or paper, putting your full weight on that foot.
Do you see your entire footprint? Then you have low arches. If you see something more like the "classic footprint" outline, your arches are pretty normal. But if you only see your heel and the ball of your foot and no arch, you have high arches.
Repeat this process to determine the arch height of both your feet.
After you determine the height of your arches, look for insoles that provide the following:
Structure
Flexibility
Stability
Along with just the right amount of cushion and shock absorption, your insoles should also have adequate padding — they shouldn't compress too quickly after minimal use.
It can be difficult to find insoles that fit just right, so take your time to find a good fit. The insole needs to fit both the sole of your foot, and the shape of your shoe.
Most of all, even the right insoles feel a little strange at first. Don't give up! Wear your insoles for a while and let them break in.
2) Do compression socks help flat feet?
Compression socks create graduated compression across your foot, promoting blood flow and circulation. 
If you developed flat feet over time, this increased blood flow can accelerate the healing process in the tendons and ligaments of your foot.
Compression socks, or tights, are available in both men's and women's styles, and they are made from a variety of material, usually nylon, cotton, spandex, and silk — fancy!
Some compression socks are even open-toe, to keep your fashion choices flexible.
Compression socks come in varying levels of thickness, so when you try out compression socks for the first time, we suggest starting at the lowest level of thickness and working your way up. 
Here are some other things to keep in mind as you shop for your first pair of compression socks:
Use your shoe size as a guide to determine the right fit.
What about the material? Cotton keeps you cool, spandex creates a little more compression and holds its shape better, and silk looks a little fancier for the office and professional settings. We say go for a fiber blend in your first pair of compression socks.
Compression socks are not cheap, so take your time choosing your first pair. That way you'll make a good investment, and find the pain relief you seek.
3) What are the best arch support braces for flat feet?
Arch support braces are another good option to mitigate the painful effects of flat feet. They also help treat plantar fasciitis.
Here's how they work: Arch support braces fit between your heel and toe, and are fastened on top of the foot, usually with Velcro. The brace is positioned squarely in the arch of your foot, where you need the most support.
They might sound cumbersome and uncomfortable, but most arch braces are usually adjustable and snug, but never too snug. And yes, you can run in some styles of arch support braces. 
The padding in the arch area of the brace, usually made from foam or gel, stops your foot from flattening while you walk or run, acting as an extra barrier between your feet and your shoes.
Here are some tips to keep in mind as you shop for an arch support brace:
Fit is everything.
Some find foam more comfortable for daily use, while athletes tend to prefer gel style braces for firmness and extra shock absorption.
Finding the right brace can take a lot of trial and error, so be patient, read reviews, and be willing to try a lot of different kinds of braces before settling on the brace that's right for you.
4) What are the best running shoes for flat feet?
Here at RAVE, we can confidently tell you the best running shoes for flat feet in three categories: best overall, best women's, and best unisex. 
The best overall running shoe for flat feet is the ASICS Gel-Kayano. We love the Gel-Kayano because every aspect of the shoe is designed for stability and support — everything a runner with fallen arches needs for a comfortable run. 
Next, we want to tell you about the best women's running shoe for flat feet, the Nike Air Zoom Structure. The cushioned insole tops the list of reasons we picked these shoes. It's also removable, ideal for adding your own custom orthotic.
And, for the best unisex running shoe for flat feet, we chose the Altra Escalante with footpod technology, mapping the bones and tendons of your foot, aiding in natural bending and movement at all times.
RAVE Recommends
Besides shoes, compression socks, and maybe even a brace, what else do avid runners with flat feet need to pursue their passion pain free? We have you covered here as well.