Pizza may have been born in Italy, but no one has embraced the doughy, delightful food like the good ol' USA.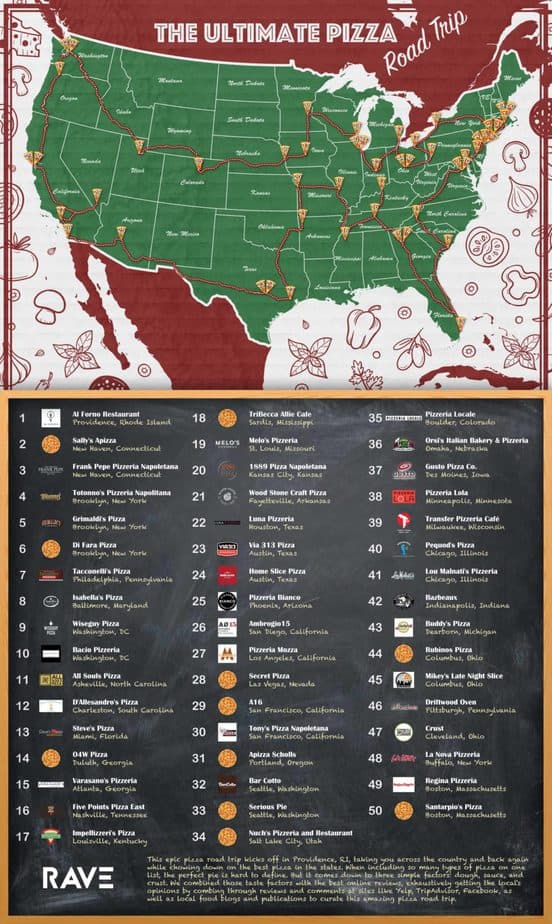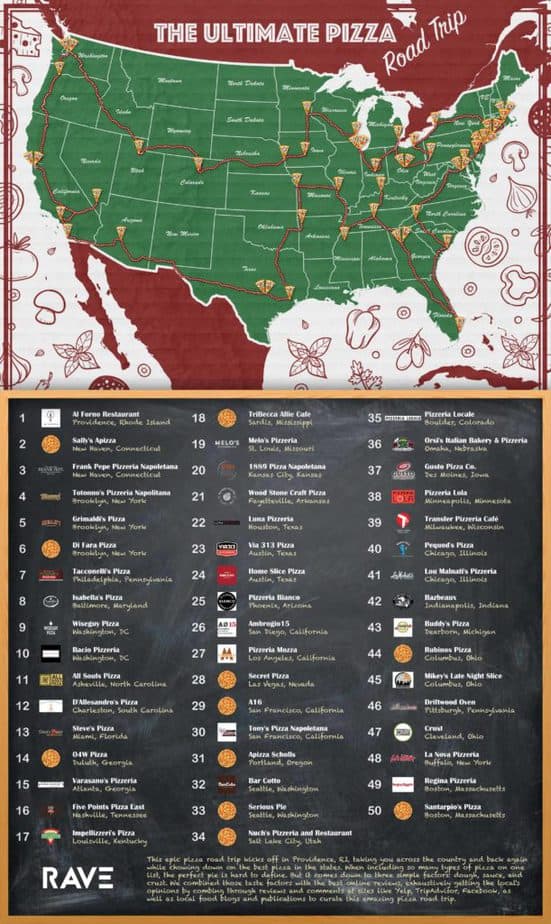 Humans have been making foods similar to pizza since the Neolithic era. But the modern incarnation was invented in the late 18th century in Naples, Italy. Until the 1940s, Pizza was mainly eaten in Italy and by Italian immigrants around the world.
After World War II, Allied Troops became such fans of the Italian delicacy that its popularity began growing worldwide. Click here for a full size version of this graphic -> Since then, pizza has evolved, with a variety of styles regionally. The popularity of the dish in America has lead to some awesome innovations, with pizzerias and restaurants creating new and inventive recipes to keep the masses happy.
There's no such thing as a bad pizza. Sure, there are fine pizzas, and good pizzas, but they aren't bad. You can find those pizzas anywhere and probably within a 20-mile radius of your home. But we're not here to talk about them. We're here to talk about the spectacular pizzas, the amazing pizzas, the outstanding pizzas, the ones worth driving across the country for.
The method behind the madness
This epic pizza road trip kicks off in Providence, RI, taking you across the country and back again while chowing down on the best pizza in the states. When including so many types of pizza on one list, the perfect pie is hard to define. But it comes down to three simple factors: dough, sauce, and crust. We combined those taste factors with the best online reviews, exhaustively combing through user reviews and comments at sites like Yelp, TripAdvisor, Facebook, and local food blogs and publications to curate this amazing pizza road trip.