For many, New Year's Eve is about fireworks and champagne.
For others, it's about having a nice meal. For still others, it's about getting dressed up to go out dancing.
And maybe for you, it's about staying indoors with loved ones — or your cat — to watch an old movie. Ushering in the New Year, nice and warm and snug.
Sounds comfy. But that's not what this list is about.
This list is about the unexpected places all over America that really know how to celebrate New Year's. Because regardless of how you choose to mark the occasion, New Year's Eve is about honoring the accomplishments of the past year, while preparing for what's next.
And, of course, partying like there's no tomorrow — or at least partying like tomorrow's a holiday, so you can sleep off the revelry in peace.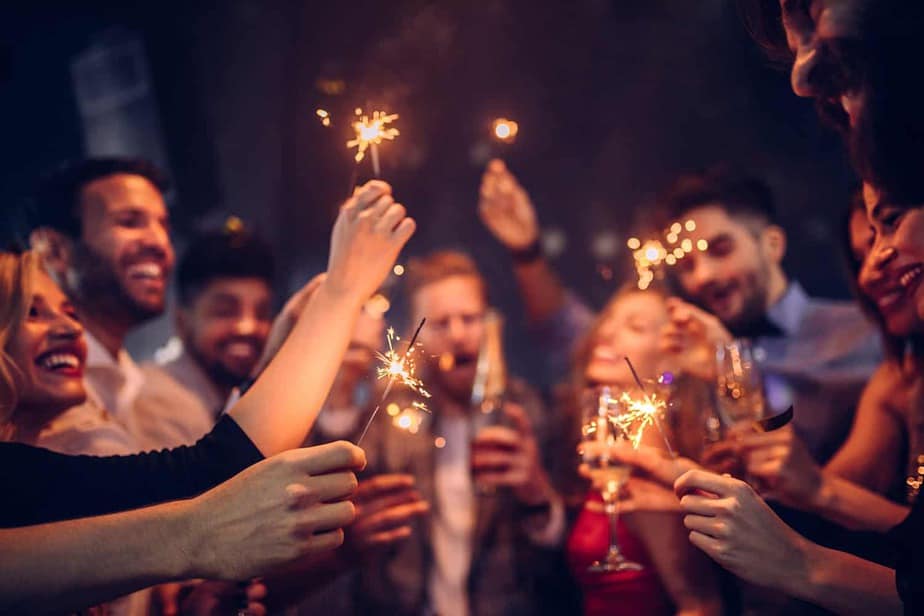 Western cultures have have been celebrating New Year's Day on January 1st since the time of the Romans. However, different people from around the world mark the start of the their new year on different days. For example, in some African cultures, New Year's Day is September 11th. In some areas of East Asia, it's June 10th.
And not only is New Year's Day (and New Year's Eve) celebrated on different days around the world, there's a rich variety of different traditions to mark the occasion. Here are some New Year's traditions from around the world.
Fireworks: Celebrating the New Year with fireworks is particularly common in Europe and North America, but examples of this tradition can be found all over the world.
Polar Bear Plunges: Running naked, or practically naked, into frigid water isn't RAVE's idea of a good way to welcome the New Year. But for many parts of Europe, Polar Bear Plunges are a common activity on New Year's Day.
Cutting the Vasilopita (St. Basil's Pie): The Vasilopita is a New Year's tradition in many areas of Eastern Europe. In

Greece

and

Cyprus

, this custom begins by switching off the lights at midnight. Then, the Vasilopita

, or St. Basil's Pie, is cut into pieces. Usually, something like a coin is concealed in the pie. And whoever wins the coin can expect good luck for the whole year. Just be sure not to swallow it!
These are just a few examples of the way people ring in the new year all over the world. Also common are concerts, sporting events like American football or hockey, family meals, charity events, and church services.
In America, we've all heard about the ball drop in New York's Times Square. But there are lots of other great places in America to celebrate New Year's. Unexpected places like Jackson Hole, Wyoming. Or Calistoga, California.
From skiing to concerts, these small, out of the way, American towns really do it up for New Year's.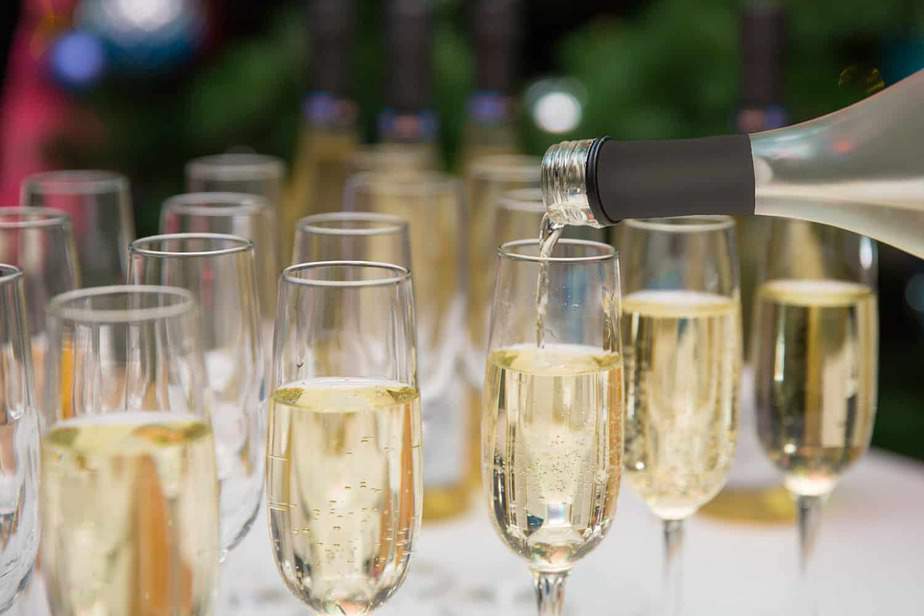 So maybe you live near one of these places. Or you're just in search of something new to do this year.
Either way, we want to help make this a New Year's to remember.
Here's a toast to next year being even better than the last.
Methodology
When compiling this list, RAVE Reviews triangulated similar lists from sites like Travel + Leisure, USA Today, and many others from all across the Internet.
In our list, we gave each town a Confetti Rating from 1-10.
Each town earned points on the following:
Community support: Does the whole town go all in for New Year's?
Variety of events: Does the place offer a lot of different things to do for New Year's?
Unexpectedness: You might not expect some of these towns to party hard for New Year's. We particularly like to draw attention to the out-of-the-way places that know how to celebrate right.
Now you're up to speed. Read on for America's 10 best New Year's destinations.