Okay, we admit it — the resorts in Hawaii are so incredible, we almost had to give up trying to pick the best.
But when it comes down to it, one option really stands out: Koa Kea Hotel & Resort, located on Kauai's southern shores, is a luxurious, secluded resort where you can truly unwind. With a top-notch restaurant, palm-dotted gardens, and state of the art spa, you will leave this place feeling relaxed and refreshed. Oh, and did we mention that it's right on the ocean?  
Hawaii is the quintessential tropical vacation spot, and with good reason. With its incredibly diverse islands, this archipelago offers an outstanding variety of sceneries, climates, and activities. You can go from hiking active volcanoes one day to sipping cocktails on the beach the next, not to mention whale watching, surfing, and fine dining. And who hasn't heard of the world famous friendliness of the Hawaiian people?
If welcoming people, breathtaking scenery, and turquoise waters are your thing (seriously though, how can they not be?), you really can't miss a vacation in Hawaii. With cheap flights from almost anywhere in the U.S., you get all the perks of an exotic destination without really having to leave your home turf.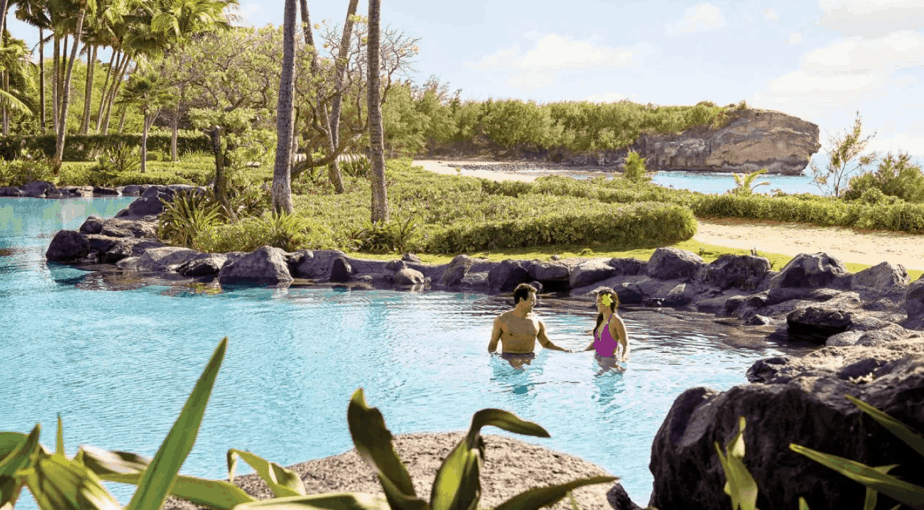 Unlike other exotic locations, most resorts in Hawaii (and several on our ranking) are not technically all-inclusive. Many of the selections on our list offer both normal nightly rates and inclusive packages, some of which include meals, airport transfers, or activities.
But don't let the lack of all-inclusiveness put you off! Hawaii is an extremely safe and all around stunning destination, so you'll definitely want to leave your resort to go explore. Plus, all the resorts in our ranking have several restaurants and exciting activities to keep you busy, so be sure to keep an eye out for some incredible package deals.
First though, choose where you want to go by looking at our thoroughly researched Top 10 All-Inclusive Resorts in Hawaii ranking.
The All-Inclusive Resorts in Hawaii we RAVE About
Hidden away in lush gardens, right on the pristine Poipu Beach, Koa Kea is a classy resort that offers world class snorkeling, gourmet dining, and unique spa experiences, right on your doorstep.
Read Full Review
Visit Koa Kea Hotel & Resort
On the southern shores of Hawaii's Garden Isle, nestled between the ocean and the mountains, the Grand Hyatt is a resort of unparalleled luxury. From the extravagant, chandelier-draped lobby to tranquil Koi ponds and a sprawling jungle spa, this is the place to be if you really want to treat yourself.
Read Full Review
Visit Grand Hyatt Kauai Resort And Spa
Looking for the perfect family vacation? The Hilton Waikoloa is a veritable tropical playground for kids and adults alike. Your kids won't forget the never ending list of games and activities anytime soon.
Read Full Review
Visit Hilton Waikoloa Village
Who hasn't grown up dreaming of Hawaii? Whether you're into surfing or just chilling on some of the world's most stunning beaches surrounded by friendly people and a rich culture, Hawaii has something for everyone. And, since Hawaii is the most recent state to join the U.S., you don't even have to worry about visas or foreign currencies.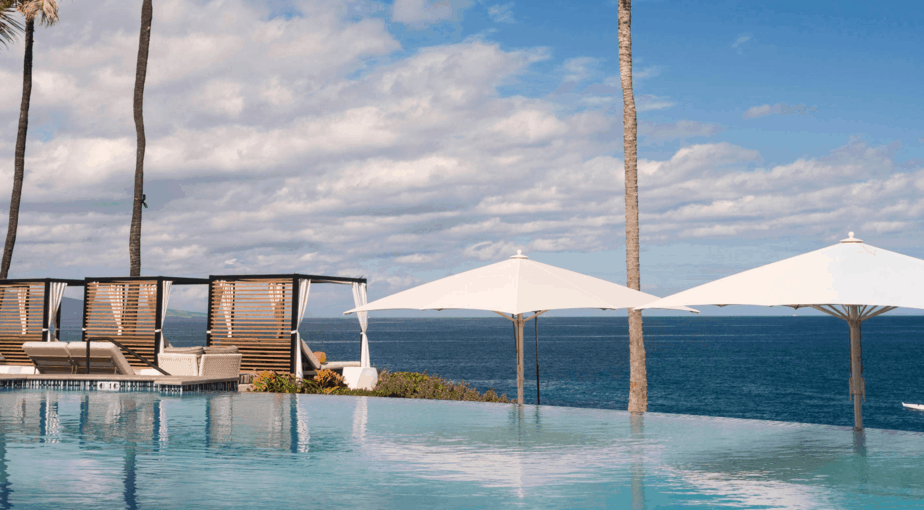 The state includes nearly the entire volcanic Hawaiian archipelago, comprised of hundreds of islands spread over 1,500 miles (2,400 km). But with so many different islands, how are you supposed to choose one for your vacation? We'll make it a bit easier for you by giving you a brief guide to Hawaii's best islands:
Oahu
Oahu is home to Hawaii's state capital, Honolulu, a buzzing melting pot where you can experience all of Hawaii's different cultures. Waikiki Beach, Pearl Harbor, and the North Shore are all on Oahu, so you won't be short on things to see. If you're looking for a vacation that combines laid back surf vibes with frenetic city life, Oahu might just be the place for you.
Hawaii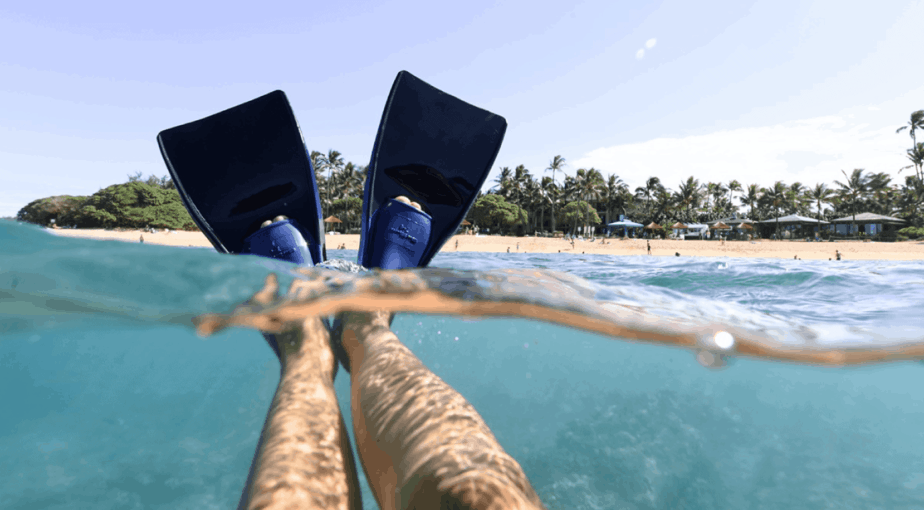 "Big Island" is a very popular destination thanks to unparalleled snorkeling, incredible beaches, and compelling history. This island offers some of the archipelago's best scenery and wildly different climates, and it is also famously home to Hawaii's only volcano. Lots of world class resorts can be found on Big Island, making it a truly dreamy option.
Maui
If you're the active type and there is no such thing as a "beach vacation" for you, make sure to check out Maui, Hawaii's adventure island. Not that you won't find some breathtaking beaches here — in fact, you'll be stunned to see anything from black to red to white sandy beaches.  But there is so much more to do: You can explore Haleakalā National Park, or trek to the top of the volcano Haleakalā and spend a few hours mountain biking down.
Kauai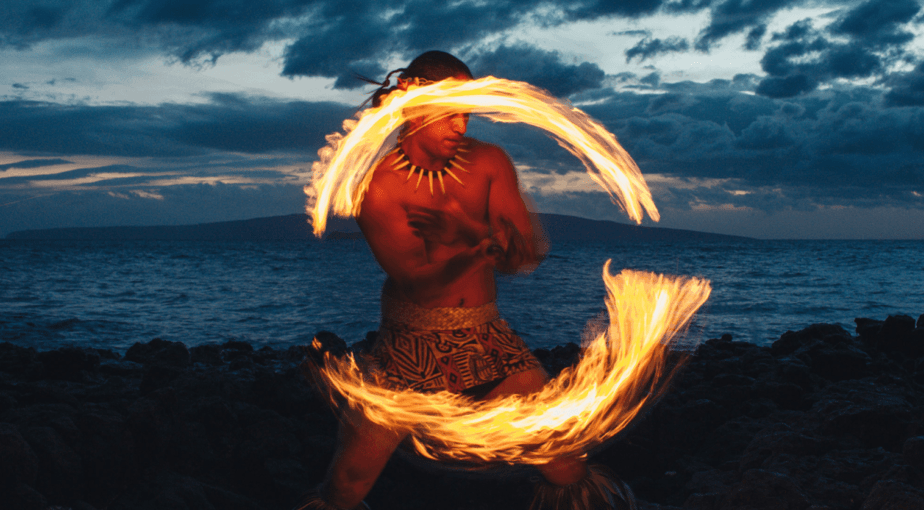 This island looks like something straight out of Jurassic Park (minus the dinosaurs). It's one of Hawaii's oldest islands, and age has graced it with thick rainforests, surreal mountains, dramatic cliffs, secret valleys, and winding rivers. The Waimea Canyon is a must see, and you can't skip hiking along one of the island's many trails. Kauai boasts some great resorts, but if you come here, you're going to want to explore. If you're the adventurous type, Kauai is another great island to pick for your unforgettable vacation.
Molokai
Is life is getting to be too much? Are you looking to truly check out? Head to Molokai, an island with a small population and remote feeling. With its rugged landscape, windswept cliffs, and Hawaii's longest fringe reef (making it an awe-inspiring snorkeling location!) Molokai is perfect if you want to explore and venture off the beaten path. If you're into weird and wonderful history, hike up to Kalaupapa National Historical Park, a former leper colony, or check Palaau State Park's nearby Phallic Rock, said to have fertility powers. Don't expect the height of luxury or the most modern amenities, though; they are not what makes Molokai special.
Lanai
This little island, also known as Pineapple Island due to its fruit plantations, also isn't very heavily populated, so it feels like a well-kept secret. The air of exclusivity has attracted the likes of Will Smith, Cindy Crawford, and other celebrities who love this little gem of an island. If it sounds like your cup of tea, you're in luck: Lanai is easily accessible from Maui, so you can stop here while island hopping. Or if you really love it, you can choose from Lanai's luxurious resorts, which also boast some of the best golfing around.
What We Love About Hawaii
So now you know your way around Hawaii's islands. But why exactly should you choose it as your next vacation destination? We all know about the volcanoes, pristine beaches, turquoise waters, towering cliffs and waterfalls, incredibly rich wildlife, and breathtaking panoramas…we could go on and on. But there's one thing that really makes Hawaii unique: its famously friendly people and vibrant culture, expressed through singing, dancing, art, and of course hula-hooping!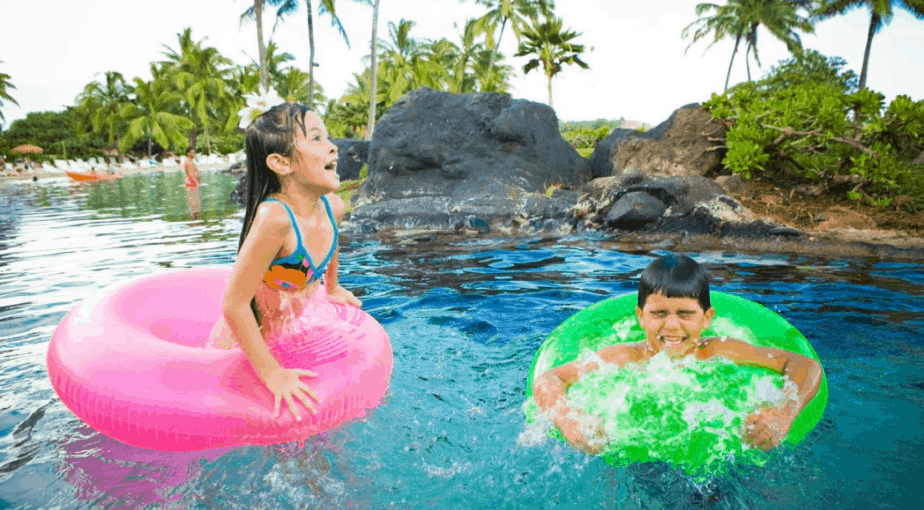 Methodology
It took us weeks of researching, reading, and studying to compile this ranking. We started by consulting websites such as CNN Travel, Travel + Leisure, and many others. Then, we moved on to reading user-generated content on blogs and other platforms. Finally, we carefully sifted through hundreds of online reviews to hear what customers have to say. Although many resorts are spectacular in their own unique way, we paid special attention to these characteristics:
Location

Value for money

Activities

Services

Overall style and sophistication

Variety of packages and deals available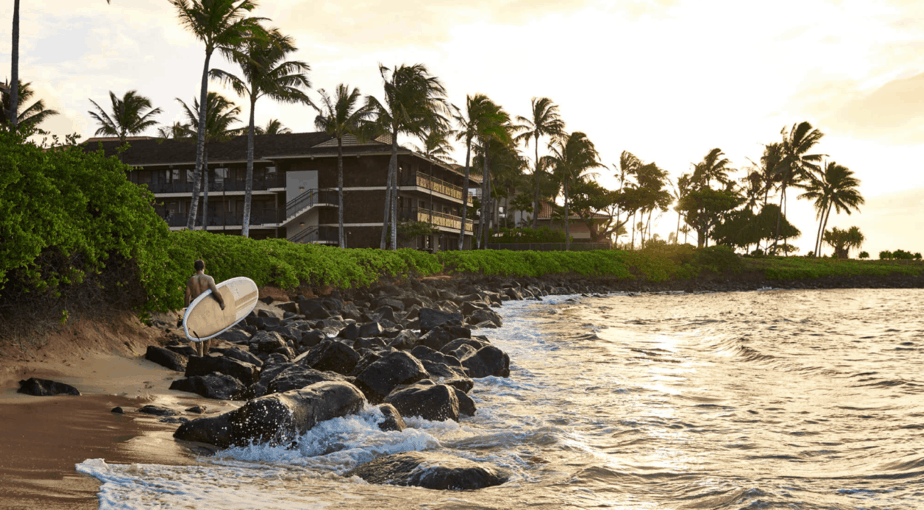 We built our ranking of the 10 best all-inclusive resorts in Hawaii on these variables.
The Best All-Inclusive Resorts in Hawaii
Related Rankings
Why choose a resort in Hawaii?
Travel writer Paul Theroux once claimed Hawaii is not a state of mind but a state of grace. We have to say we agree wholeheartedly. The islands are the quintessential tropical destination, so you can enjoy warm weather, gorgeous beaches, lush greenery, exotic food, and awe-inspiring sunsets. But the archipelago has so much more to offer: You can learn how to surf, go whale watching, hike volcanoes, and discover the unique Hawaiian culture.
There is also the fact that getting to Hawaii is just so easy. Since Hawaii is one of the 50 United States and flights to Hawaii from the U.S. mainland are considered domestic, you can get some really great deals if you keep an eye out. It also means you don't need a passport (although photo ID is required) or a visa, and you don't need to worry about exchanging currency.  
Are the resorts in Hawaii truly all-inclusive?
Unlike Mexico or the Caribbean, resorts in Hawaii are not usually all-inclusive. But don't let this discourage you! Most of the hotels (and all the ones we have listed in our ranking) offer different inclusive packages for couples, families, business travellers, and adventurous types.
Hawaii is very safe, so you don't need to worry about security when you leave the resort. Plus, all the Hawaiian islands are so full of things to see and do that no matter how wonderful your resort is, you will want to explore!
All the resorts offer different kinds of activities, and all have several on-site restaurants and bars. But food in Hawaii is plentiful and diverse, so be sure to venture off the resort and try some local fare too!
When is the best time of year to book an all-inclusive stay in Hawaii?
You can visit Hawaii any time of year, but keep in mind that the dry season falls from April to October, while the wet season is from November to March. Many people choose to visit during the summer, but the climate is very hot and humid, so it's best avoided if you struggle with high temperatures or plan to go hiking. During winter, temperatures are cooler but the weather can be gray and cloudy. If it's a tan you're after, wait for the summer months.
Every island is a bit different too, so make sure you check the weather conditions before you book. Also, what are you looking for in your Hawaii trip? Hawaii's tropical climate means gorgeous flowers bloom year round, so you're in for a treat whenever you go. If you dream of watching humpback whales, visit between November and early May. If you want to catch Hawaii's world famous surf, the best time to visit is from November to January. If large crowds are not your thing, try heading there in late summer when the islands are not as busy or hot.
Costs vary throughout the year too: Flights and accommodations become more expensive during high season, between mid-December to mid-April. If you want to experience Hawaiian culture at its best, look up some of the archipelago's best festivals and organize your holiday around them.
What is the best all-inclusive resort in Hawaii?
Resorts in Hawaii come in all forms, shapes and sizes. There are sprawling mega-resorts that feel like theme parks, secluded boutique hotels, luxurious resorts, and cheap and cheerful options. Plus, some are perfect for kids, others for honeymooning couples, and others are for travelers who like to keep busy with sports and outdoor activities.
The perfect resort for you also depends on which island you want to visit, so be sure to consult our little island guide above. Want to go surfing, or are you looking to party all week? Or maybe you want to be far from everyone and everything and just want to hide out in a tropical paradise. Take a good look at our ranking and you'll find the best resort for you.
However, we'd be lying if we said we don't have a favorite resort in Hawaii. After doing our research, comparing reviews and talking to customers (you can read more about our methodology above), we think that the Koa Kea Hotel & Resort on Poipu Beach is as good as it gets. Other than being set in lush grounds and bordering one of Hawaii's best beaches, the Koa Kea's value is in the details, from tasteful décor to personalized spa treatments.
RAVE Recommends
Now that you've got your resort picked out, it's time to pack. To help you get started, here are some of our favorite travel essentials.