While all of the resorts in our ranking are excellent, we absolutely cannot get over Omni Amelia Island Plantation Resort and its beautiful ocean views, 3.5 miles of private beach, and gourmet dining.
If that's not enough for you, it also features one of the biggest poolscapes in Florida. Yes, you understand correctly: loads and loads of pools for you to float around in, perhaps sipping on a martini. That's just an idea, of course. It could also be a G&T…or a Long Island… Anyway, we digress. Point is: We've got the scoop on Omni Amelia Island and nine more of the best all-inclusive resorts in Florida right here.
"Why Florida?" I hear you ask. Well, sometimes it's easy to ignore what's right under our noses, but — seriously — it's our loss. Florida is both a relaxing tropical paradise and a wild party destination, not to mention a child's dream come true (errr, Disneyland anybody?). You'll be missing out if you don't pay the Sunshine State a visit.
Whether you're looking for a romantic getaway in the Keys or a fun family holiday in Orlando, we've found some great options for you.
And what better way to enjoy Florida than with an all-inclusive stay at one of the state's amazing resorts? Book a holiday in one of these and the only thing you'll have to worry about is convincing yourself to leave when your vacation ends.
The All-Inclusive Resorts in Florida We RAVE About
Florida is hot, but these all-inclusive resorts are hotter.
An infinity pool, a water playground for the kids, hot tubs and oversized fire pits, not to mention award-winning golf and unparalleled views of the Atlantic: These are a few of our favorite things about our number one all-inclusive resort in Florida.
Read Full Review
Visit Omni Amelia Island Plantation Resort
If you want to vacation with the kids, it really doesn't get much better than TradeWinds Island Grand Resort. Stand-up paddleboards, an offshore water park, jetpacks, and pirate parties will keep your kids entertained, while you indulge in a massage or a seafood feast.
Read Full Review
Visit TradeWinds Island Grand Resort
We all deserve a touch of luxury from time to time — and if you choose Hilton Marco Island Beach Resort, you'll get a whole load of it. The hotel has just reopened after extensive renovation, so look forward to new, classy finishings.
Read Full Review
Visit Hilton Marco Island Beach Resort
Why Florida?
Florida isn't known as the sunshine state for nothing. Even when the rest of the country is shrouded in gloomy clouds, the rays always seem to bless this southern state.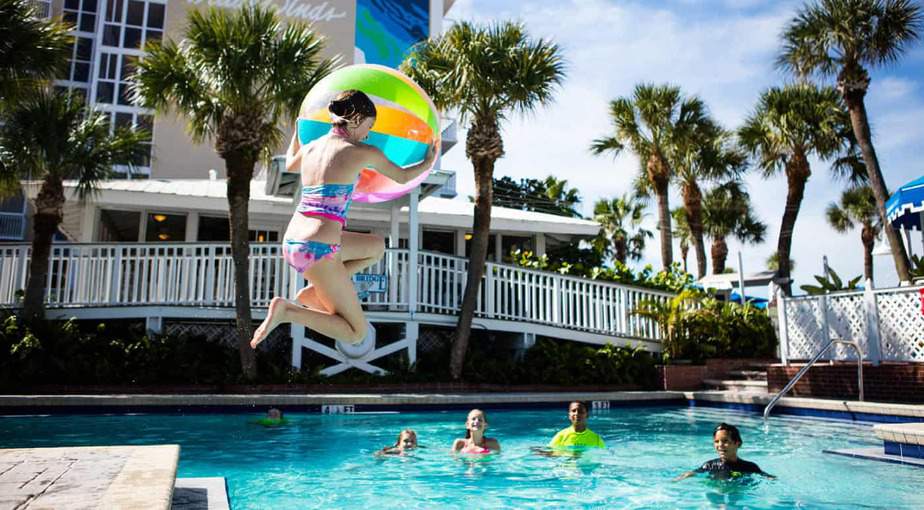 From the gorgeous beaches of the Gulf Coast to the world's best theme parks in Orlando and the stunning natural beauty of the Everglades, Florida has something for everyone.
Theme parks and family fun
We're not ones to exaggerate, but we can safely say that Florida is second to none when it comes to family vacation destinations.
First of all, Florida is theme park heaven. There are nail-biting roller coasters for the adrenaline junkies, fairytale castles for the romantic among you, and, last but not least, the immersive experiences of Disney World and Universal Orlando for the little ones (but let's not kid ourselves — even adults love hanging out with superheroes).
Disney was the first to kick-start Florida's theme park obsession when, in 1971, it opened Magic Kingdom  — which, with its enchanted castles and fantastic fireworks displays, is still one of the most-visited parks in Florida. Magic Kingdom was followed by Epcot, Disney's Hollywood Studios, and Animal Kingdom.
Not far away is another family fun favorite, the colossal Universal Orlando. This immense complex is made up of two theme parks (Universal Studios Florida and Universal's Islands of Adventure), a water park (Volcano Bay), a nighttime entertainment complex (Universal CityWalk Orlando), and several hotels.
True to its name, Universal is an ode to movies. If you decide to spend a day here, you'll be surrounded by wizards, pirates, and Marvel superheroes.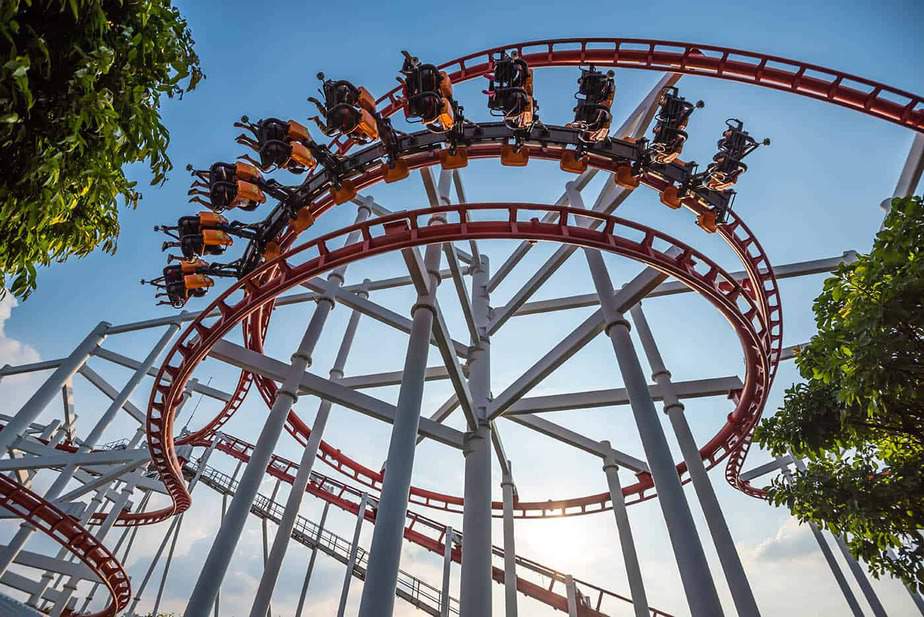 While all of the above are great for kids and adults alike, once you're all theme-parked out, you'll have loads of opportunities for world-class shopping, exploring local culture, and eating Florida's famous seafood and — well, anything, really. You'll find cuisines from all over the world in Florida's thriving restaurant scene.
And there's no end to unusual attractions and activities — just look at WonderWorks, an upside-down building filled with science fiction games and simulators.
And if science is your thing, you absolutely cannot miss the Kennedy Space Center, where you can learn the ins and outs of space exploration and check out the awe-inspiring launch pads.  
Whatever you decide to do, we can guarantee one thing: After a few days exploring all of Florida's attractions, you're going to want to relax and do nothing at all. Thankfully, we (okay, well, Florida) have just the thing for you…
Beaches
Florida's beaches are often overshadowed by all the Mickey Mouses and exhilarating rides, but they are not to be overlooked. With their white sand, clear waters, and trendy seafront bars and restaurants, these beaches are definitely a highlight of any Florida stay.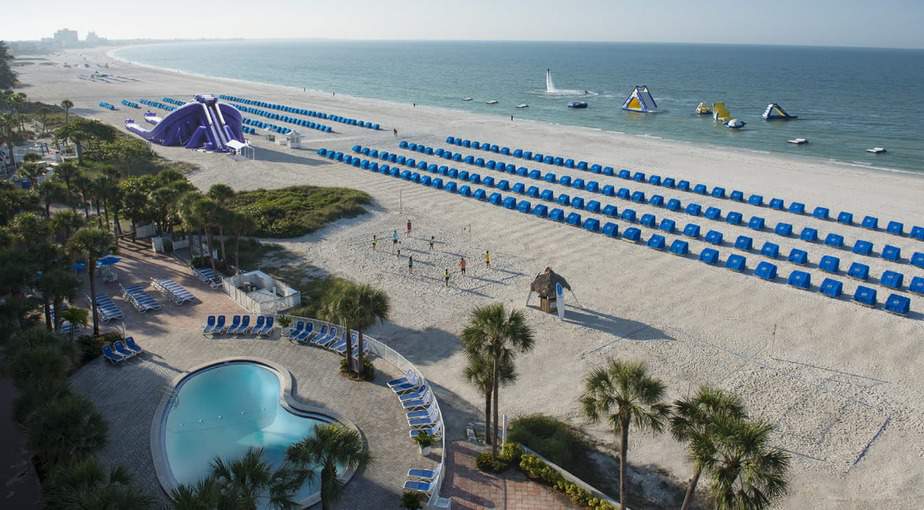 Here are some of our favorites:
For family fun, check out Hollywood Beach, and walk (or jog, cycle, skate, or roller-blade) along the famous Broadwalk – a car-free brick promenade lined with shops and restaurants. If you feel like taking a refreshing dip in the ocean or a nap in the sun, head to Hollywood North Beach Park.
Another great option is Panama City Beach, which offers some of the country's most beautiful shores, as well as an array of activities and places to hang out.
For surfing, head to Daytona Beach, where thousands of surfers gather in search of the best waves. Even if you've never surfed before, don't fret — there are dozens of surf camps and surfing instructors to choose from.
On the northwestern corner of Florida is the vibrant surfer-haven known as Area Jacksonville.
To relax, check out Caladesi Island State Park, the gorgeous barrier island near Dunedin that hides some of the best secluded beaches around. There, you can hike, kayak, and sunbathe in peace.
Not as secluded, but also not as crowded as other Florida beaches, is Marco Island, which offers charming white sand beaches and turquoise waters without the traffic or chaos of Greater Miami. Plus, you can always escape to the nearby Everglades.
If you want to party, head to St. Pete Beach, which boasts some of the best beachside bars in Florida. It also offers a pretty amazing sunset (better with a beer in hand).
And last but not least is Miami Beach. What to say about this legendary place? While the scenery itself is worth the visit, the people-watching is what this place is really about.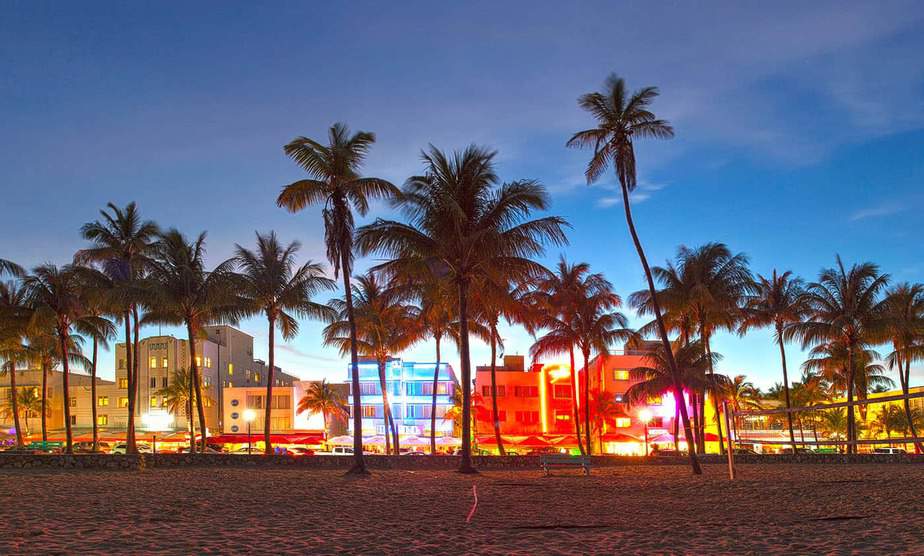 So now you know just how great Florida really is, and you're ready to pack your bags. But where should you stay?
Choosing an all-inclusive resort will save you time and money, and you can focus on relaxing and having fun. Check out our top-10 ranking below.
Methodology
With so many fantastic options for all-inclusive resorts in Florida, compiling this list wasn't an easy task. It took us hours of careful research, combing through guest reviews and triangulating websites such as CNN Travel, Travel + Leisure, and many others, to finally choose our top 10.
These are the most important criteria that we used to create our ranking:
Location

Value for money

Activities

Amenities and services

Overall style and sophistication

Variety of packages and deals available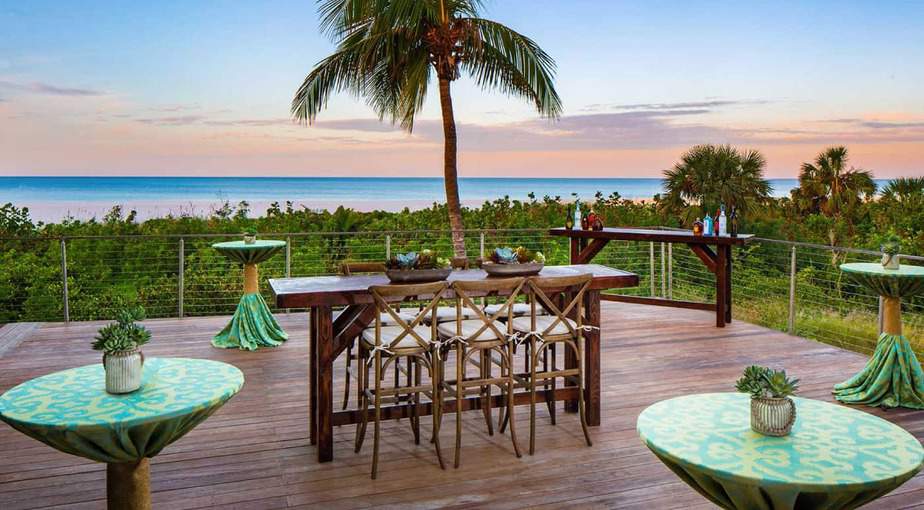 With those variables in mind, take a look at our list of the 10 best all-inclusive resorts in Florida.
Why should I choose an all-inclusive resort for my vacation in Florida?
There are many different ways of traveling, and all of them can be relaxing, challenging, and eye-opening in different ways.
Sometimes, though, all we need to do is relax. If you need a break from your stressful job, or just want to spend a few blissful days with a loved one, booking an all-inclusive deal where everything is taken care of — from accommodations to food, drink, and even activities — is a great way to truly unwind and focus on the important stuff. Like napping on the beach.
There are loads of great all-inclusive resorts in Florida, so you will be spoiled for choice. Go for one close to Orlando if you want to explore the theme parks, or one in the Everglades if you want to enjoy some nature. And then, of course, there is everything in between, from golf to surfing to partying.
What does "all-inclusive" really include?
The best thing about all-inclusive resorts is that you can literally never have to put your hand in your wallet throughout your entire trip.
But make sure you read the fine print, as you might get a few surprises. While most all-inclusive resorts in Florida include food and drink, some offer non-stop food and bottomless drinks, while others only cover specific meals.
Activities also vary a lot. In some resorts, you might be able to jet ski, kayak, and get a massage as part of the resort fee. In others, you'll have to pay separately for each service or activity.
All of this is usually clearly stated on the resort's website, but if in doubt, don't hesitate to call — remember, better safe than sorry!
What is the best all-inclusive resort in Florida?
We spent weeks researching the world of all-inclusive resorts in Florida to come up with this list. (To find out exactly how we made our choices, read the Methodology section above.) So we are pretty confident when we say that Omni Amelia Island Plantation Resort is our top choice.
That being said, different all-inclusive resorts cater to different crowds. What might be great for you and your kids might not be so dreamy for newlyweds hoping for a romantic getaway. For that reason, we also highlighted the best all-inclusive resort for families (the fun-packed TradeWinds Island Grand Resort), as well as the best all-inclusive resort for the more luxury-inclined among us (the newly refurbished Hilton Marco Island Beach Resort).
RAVE Recommends
Ready to pack your suitcase? Here are a couple recommendations for your all-inclusive Florida getaway.
Lonely Planet Travel Guide: Whether you just want to see the highlights of Orlando or you're planning a road trip through the Eastern US, don't miss Lonely Planet's quintessential travel guides.
"Best. State. Ever: A Florida Man Defends His Homeland" ($12): Spend your time lounging in the sun learning all about Florida's history and laughing at its weirdness. This brilliantly funny book about the Sunshine State is written by Pulitzer Prize winner and New York Times bestselling author Dave Barry.
Wallaroo Hat Company Women's Victoria Sun Hat ($50): Much like an LBD (that's a Little Black Dress, for the menfolk), the classic straw hat is always classy. We love this one — it comes in dozens of bright colors and protects you from the sun while you stay stylish.
Stearns Puddle Jumper Basic Life Jacket ($21): Florida is a great place for the kids to learn how to swim. Stay safe with this Coast Guard-approved life jacket.
Ocean Reef Transparent Swim Rings ($10): Pool time will be super colorful (and safe) with these awesome swim rings.