We recommend products based on unbiased research from our editorial team. We may receive compensation if you click on a link.
Read More.
Whether you're a young couple, a family of four, or a group of friends looking for the perfect place to start and end your vacation days, the best overall all-inclusive California resort is definitely the Hotel Del Coronado.
Located right on the beach, this historic resort rests on the white sand dunes of Coronado Beach in one of the most iconic San Diego neighborhoods. With activity centers for kids, signature taco Tuesdays, and a close proximity to tourist shops and cocktail bars, the Hotel Del Coronado has something for everyone and will make your vacation both classic and fun.
California, the Golden State, a surf and skate paradise, the west coast wonder, and well, pretty much the best state ever. From Monterey to Coronado, you'd be hard-pressed to find a city in California that isn't prime for vacationing. While California is arguably one of the most beautiful vacation destinations, where you hang your vacation hat should be equally beautiful.
Coastal cities don't leave much to be desired when it comes to places to stay. Almost any hotel, inn, or resort has a view of either the big blue Pacific or the desert mountains. However, while California is a jack of all trades when it comes to vacations, its seaside regions tend to have a party atmosphere, catering to the college kids and beach bumming crowd.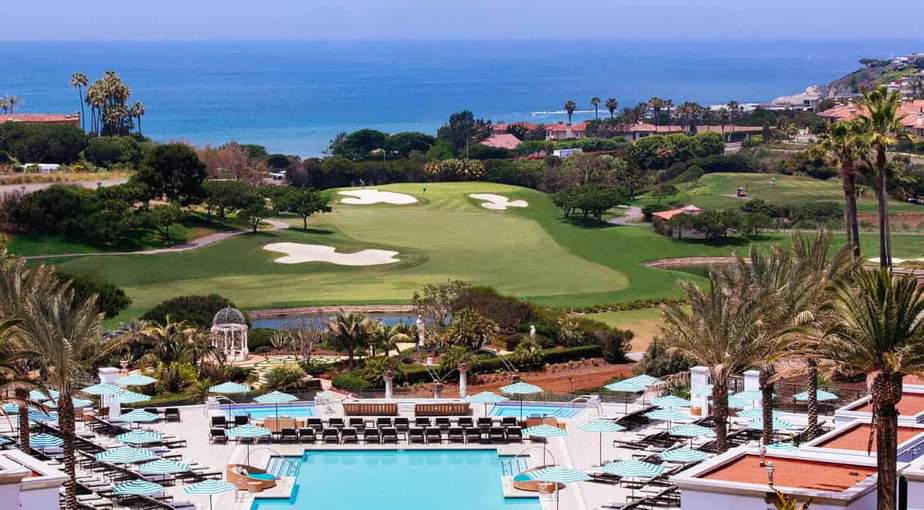 California is also a large state that offers very different gifts depending on where you spend your time, from the northern California forests to the southern California tropics. While some vacationers are looking for a college town feel, others might be more interested in a resort with a fancy villa theme. There's an infinite number of getaway options, and if you don't know where to start, we've made your job easier by making a list of the best all-inclusive resorts in California.
The All-Inclusive Resorts in California We RAVE About
This beautiful, castle-like resort is not only a historical landmark in San Diego, but individuals of all ages will fall in love with its white picketed balconies and crystal chandeliers. The Hotel Del Coronado has something for everyone, whether it's movies on the beach, live music shows, seaside painting classes, or state of the art spa treatments.
Read Full Review
Visit Hotel Del Coronado
Tenaya Lodge is not a resort designed to keep visitors lounging all day. Activity is the name of the game here, and with a 75-acre kids adventure course, all day camps, archery lessons, rafting tours, and more, Tenaya is by far the best California Resort for families large and small.
Read Full Review
Visit Tenaya Lodge at Yosemite
Catamaran shows visitors the "exotic side of San Diego," hosting exotic bird shows, sunset luaus, and sternwheeler cocktail cruises. Located on San Diego's more isolated peninsula, Mission Bay, the Polynesian-themed resort gives young couples a tropical getaway without having to book a trip out of the country.
Read Full Review
Visit Catamaran Resort Hotel and Spa
It's a fact of life that humans need time away from their everyday lives to rest and recuperate. While not everyone is a big time corporate executive or CEO of a multi-million dollar company, at some point everyone needs to get out of their typical cycle and treat themselves to some well-deserved vacation therapy. Maybe it's once a year, once every couple months, or for those of you with larger families, perhaps once every couple years.
The point isn't how often you go, it's about where you go when you do finally decide to get on that plane and gift yourself some playtime. And truly, there's no better place to kick off your heels than the state of sun, surf, and serene mountaintops.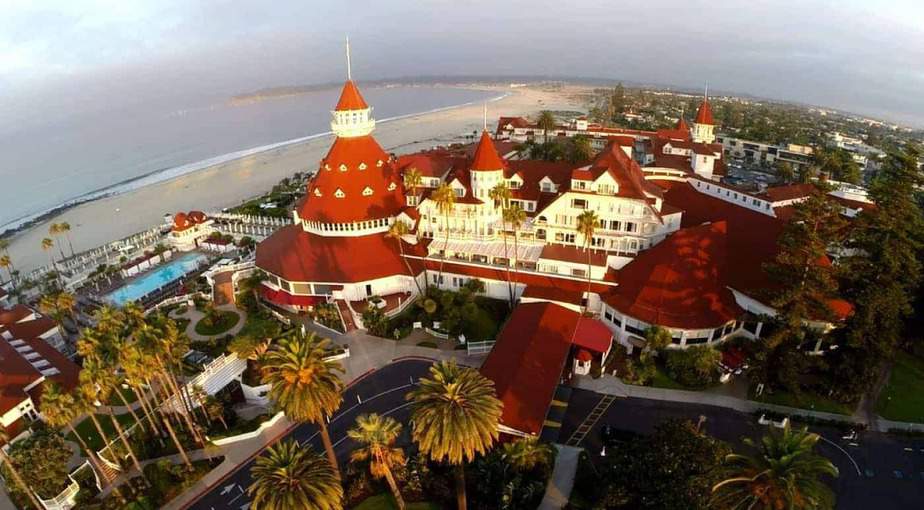 It might sound cliché, but in California relaxation isn't just an activity, it's a way of life. This is a place where taking care of your heart, mind, and body is an everyday event, since the beach is a backyard, the mountains are a skyline, and vitamin D is in constant supply. Here, people see dolphins on their morning run and hike through forests of sequoias in the afternoon.
It's sad that we aren't all lucky enough to call California a permanent home, but everyone should make an effort to visit at least twice, to both the northern and southern California vacation treasure troves.
But with such a large state that has so much to offer, it can be intimidating to try and figure out where to start looking for places to stay. California does have it all, with hotels tailored to the loose and laid-back as well as grand resorts for those with a Beverly Hills propensity.
That's why we made a list of the best all-inclusive resorts in California, from the northern shores of Monterey to the Mediterranean vibes of Pacific Beach, all to make the research process for your perfect resort as easy and breezy as the west coast beaches.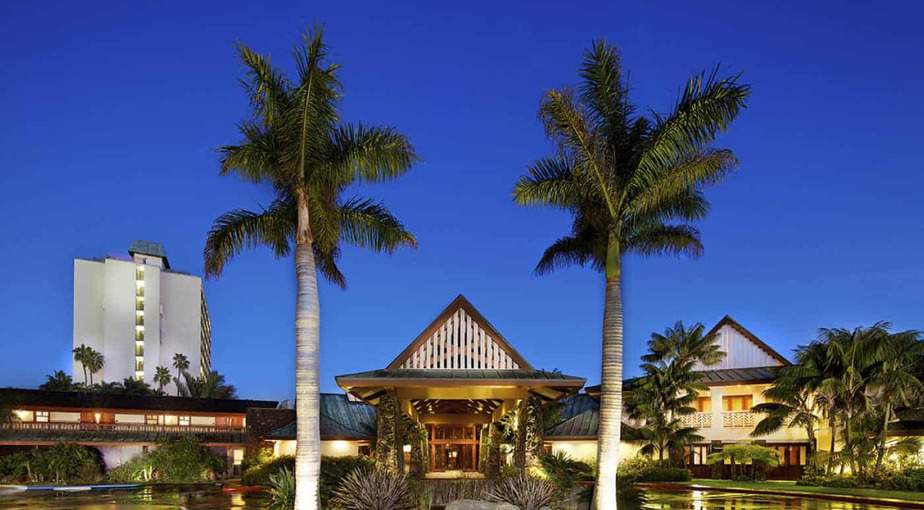 It's true that with the phrase "all-inclusive" comes the fear of spending "all your money." While some of these resorts lean toward royal luxury, not all are designed to burn holes in your wallet. The added expenses contribute an element of ease to your trip, since you don't have to piece together fragments of a vacation that could be all-inclusive.
It's not a word that has to mean expensive, it just means that everything the hotel has to offer is available to you at will. Still, you want to make sure you're getting the most bang for your buck. Other than all the paradise features of California, wonky weather is sometimes part of the package.
For a vacation, it's important that the place where you kick back and relax every night is also a place where you can have fun and fulfilling activities in case there's ever a need to stay in.
Paying attention to nearby attractions, overall aesthetic, activities, and special event packages, these Golden State resorts listed below are all excellent choices for young couples, families, groups of friends, or individual escapes. While each resort has its own unique charm and tailored audience, every choice comes with a guaranteed breathtaking view.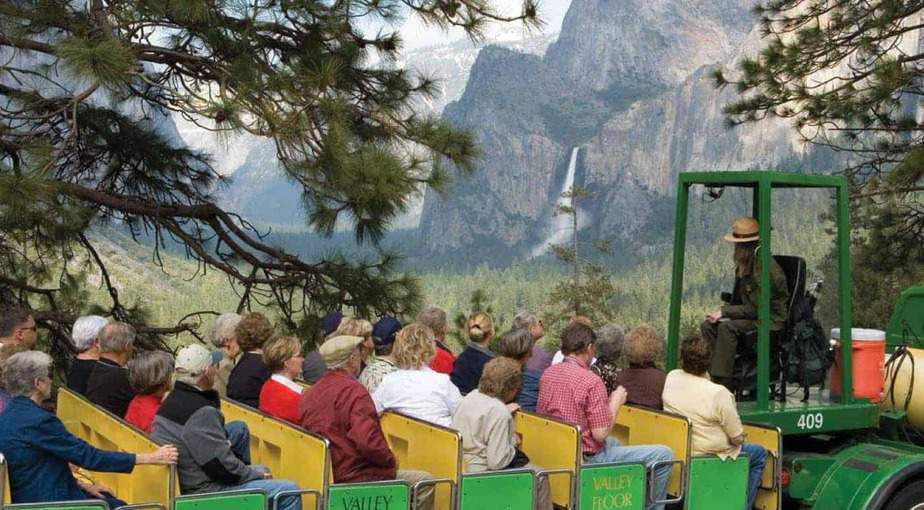 Methodology
Vacations should be all about you, so it's important that wherever you choose to stay fits the experience you want. For those who have never visited California before, it's not like booking a trip to Florida, where every city is a beach town and the major hotspots like Miami, Fort Lauderdale, Tampa, and Orlando are all within a couple hours of each other.
The state of California spans the entirety of both Arizona and Nevada and could fit almost half the east coast inside of it. Planning one vacation for both San Diego and Los Angeles would be exhausting, and trying for Monterey and Santa Barbara would be impossible.
For California, it's best to plan your vacation around specific activities you want to do rather than the cities you want to visit, especially since we can guarantee nearly all of California's cities are worth visiting. It's much more worth your time to decide whether you want a vacation filled with river rafting, mountain climbing, and horseback riding versus snorkeling, surfing, and sand dune tanning.
Proximity to attractions – No matter how much we all love to sleep and lay poolside, the point of vacationing is rarely to stay within the resort property fences. California has some of the best beaches, museums, shopping centers, and national parks in the U.S. It would be a shame to waste the opportunity to visit as many as possible.
Resort aesthetic – A resort shouldn't just be a place where you get a few hours of sleep, it should be part of the getaway experience. Let's be honest, we all love that first moment of walking into a lobby with the décor making us believe in love at first sight.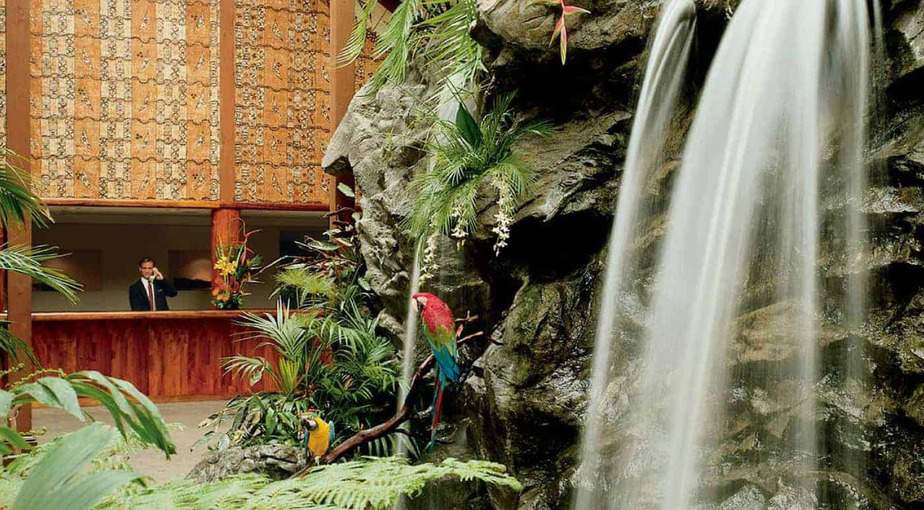 Included resort activities – While vacations should be about experiencing the city you're visiting, the resort should have some of its own nightlife and daytime adventures to give you the best taste of California living.
Spa and fitness amenities – For the days dedicated to rest and rejuvenation, top-notch spa packages are a godsend in which you'll never regret investing. Also, beachside spin classes usually live up to the hype.
Special event packages – For couples on their honeymoon, celebrating an anniversary, or families looking for deals, most resorts have designated offers to help celebrate special occasions.
The Best All-Inclusive Resorts in California
Related Rankings
What does "all-inclusive" mean?
"All-inclusive" is the board basis of the hotel and normally means that all meals, drinks, and special activities are included in the price of your stay. Other additions to all-inclusive resort packages can also consist of water sport lessons, golf tournaments, wine tastings, city tours, beach luaus, and more.
Different hotels provide different activities, so we recommend visiting the hotel's official website to see what they offer. There may also be special packages or bundle options that are separate from the regular all-inclusive deal. The price quoted for a nightly resort stay should include the all-inclusive option and you should not have to pay anything extra when you arrive, unless you want to participate in any extra activities not specified.
Do all of these resorts allow for young children?
Yes, all of these resorts cater to families with young children. It's rare to find an all-inclusive resort that doesn't allow children on the premises, since most vacationers are families looking to get some fresh air and relaxation. While not all of these resorts provide kid-friendly activities on the property, the majority of them do, and include things like arcade areas, kids camps, and family beach games. Even if the resort doesn't provide all these activities, each one on our list welcomes families of all sizes and ages.
If you're looking for the best family-friendly resorts, Hotel Del Coronado, Tenaya Lodge, Lake Tahoe Resort, Catamaran Resort, and Terranea Resort are our top choices. Also note that some of these hotels even provide babysitting services, such as La Quinta Resort and Club and Monarch Beach Resort.
Are any of the resorts pet-friendly?
Yes. Californians love their animals, so it's no surprise that five of the 10 resorts we listed specify upfront that they welcome furry friends — as long as they are well behaved.
The Hotel Del Coronado, Catamaran Resort, Tenaya Lodge, Terranea Lodge, and the Hilton Santa Barbara all allow dogs on the property. The Hotel Del is the only one that also accepts cats in addition to canine companions. However, there are some additional rules and expenses that come with bringing a pet on the resort properties, including a pet fee, two animal limit, and breed restrictions.
Each hotel is different and includes different rules about what is and is not allowed regarding vacationing with your pets. For specifics, go to the hotel's website and visit their About page, FAQs tab, or their Policies section. Still, it's always best to call the hotel directly to see if policies have changed.
Do all these resorts have spa services?
Every one of these hotels except for the Lake Tahoe Resort Hotel has spa services or a spa package including mud baths, seaweed wraps, and couples massages. Some packages also include hair care, yoga classes, spa baths, and special treatments for expecting mothers.
Many people who attend all-inclusive resorts don't take full advantage of their spa privileges while on vacation. It might seem like overkill with such natural body care like the sand and surf at your disposal, but spa professionals have the uncanny ability to make you feel brand new with a little wrap here, a little mud there, and a back stretch in between. Also, if it's included in the price of your stay, you might as well make the most of it.
What is the best all-inclusive resort in California?
The best all-inclusive resort in California overall is by far the Hotel Del Coronado. With its rich history, endless amount of on-sight activities for the whole family, and close proximity to some of San Diego's best shops and eateries, the Hotel Del is truly paradise. And, depending on the time of year you go, you can witness some of the most beautiful weddings right on the beach. Speaking of the Coronado Beach, on a clear day, you can see the offshore islands and the end of Point Loma's peninsula and Sunset Cliffs.
When it comes to the best all-inclusive California resorts for families, Tenaya Lodge takes the cake with its 75-acre kids adventure course, all day camps, archery lessons, rafting tours for the family, and horseback riding lessons.
Young couples looking for a romantic trip laying beachside are among the most common types of vacationers. Catamaran Resort Hotel and Spa is the best all-inclusive resort for California-bound couples.
Catamaran actually rivals Hotel Del in some aspects, especially being in such close proximity to Mission Bay. Hosting exotic bird shows, sunset luaus, and sternwheeler cocktail cruises, Catamaran shows visitors the best of San Diego's most exotic themes.
RAVE Recommends
So, you've finished the most crucial part of the vacation planning process. You chose a hotel, hopefully booked a flight, and now you're up to your eyebrows in excitement for a well-earned vacation to revitalize your soul. Now comes the dreaded process of packing. But before you stuff your suitcase to the zipper's breaking point, here's a list of items to consider taking with you on your West coast excursion.
Lonely Planet Travel Guide: California has a lot to conquer for the adventurous traveler. From city maps of San Francisco to road trips in wine country, Lonely Planet has you covered.
Carfia Polarized Sunglasses for Women Men Vintage Style: Carfia's impact-resistant Italian materials guarantee durability, which will come in handy with the rough Californian ocean. The UV400 protection is also a plus, as are the blue, black, and brown style options.
Sun Society Sol Ivory Premium Turkish Peshtemal Towel: This Bohemian style, 100% cotton beach towel goes all too well with the California beach bum lifestyle, but we're digging it.
Babo Botanicals Sheer Zinc Sunscreen Spray: A hypo-allergenic, fragrance-free, SPF 30 solution for protecting sensitive skin from the harsh sun.
Mubasel Gear Insulated Hydration Backpack Pack: With a two liter water bladder included in the waterproof design, this thermal insulated, lightweight hiking backpack is perfect for trekking around Yosemite National Park.

Victoria Davis
Victoria Davis is a freelance multi-media journalist. Working for a variety of online and print publications in Wisconsin, California, and New York, Victoria is known for her entertainment enthusiasm and feature reporting.