The GHOST Legend Pre-Workout supplement boasts a powerful formulation that leads with solid doses of caffeine and beta-alanine, not to mention flavors based on licensed treat brands.
How good is it really?
Are the benefits worth the cost?
Continue reading our review to lean all these answers and more.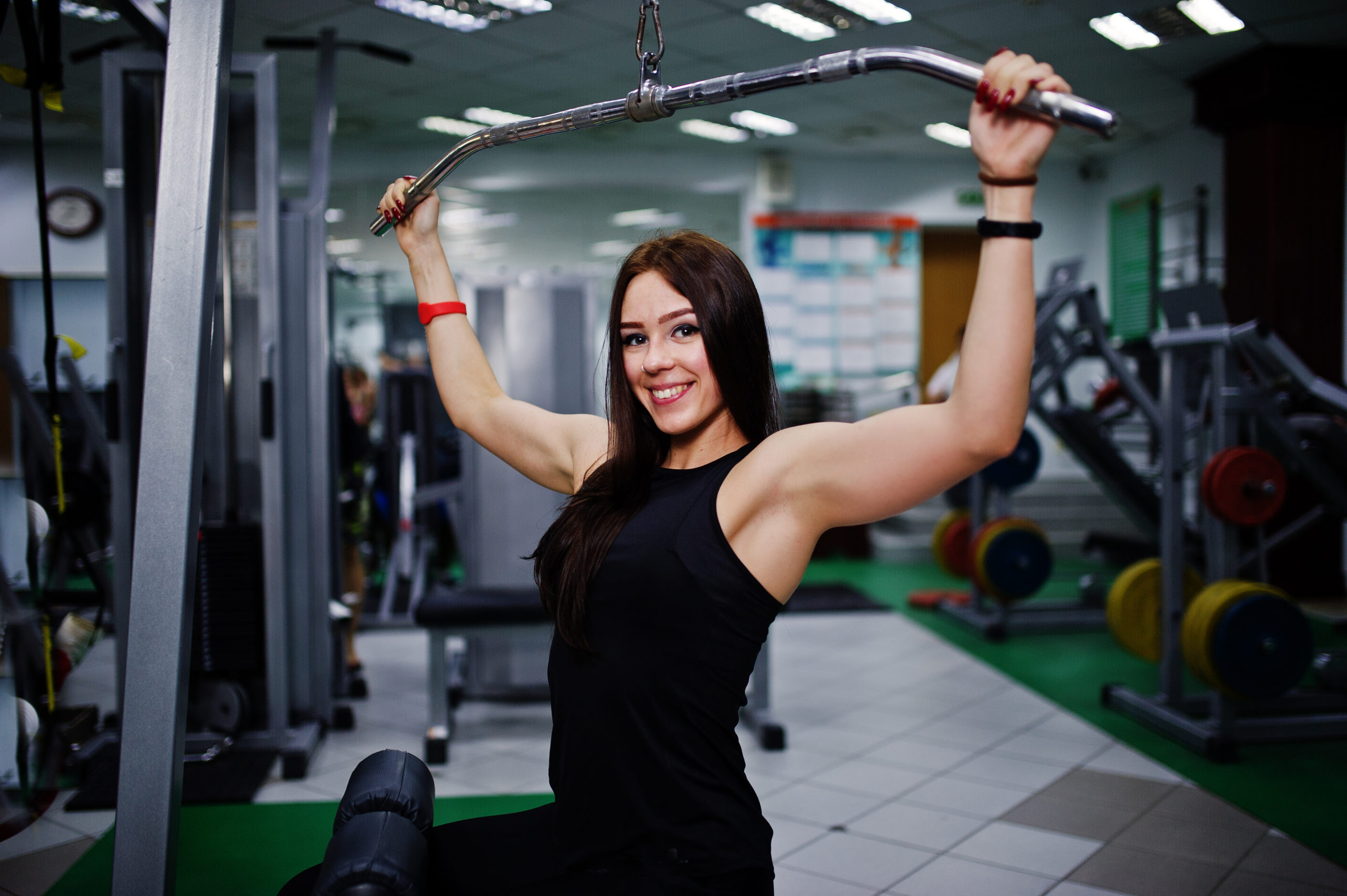 GHOST Legend Pre-Workout Supplement—Key Takeaways
A formulation filled with great ingredients in dosage amounts backed by science (and made clear by transparent labeling) gives this pre-workout a reputation for excellent results.

The price point is on the higher end of the pre-workout supplement price range, especially when you look at the cost per dose.

Besides the formulation, GHOST Lifestyle also prioritizes flavor collaborations with major brands—so you can kick off your workout with a supplement that tastes just like your favorite candy or fast food specialty beverage.
GHOST Legend Pre-Workout Supplement Review Score: 41/50
With flavors based on popular licensed candies like Sour Patch Kids and Warheads and beverages from fast-food restaurant Sonic, this is one pre-workout powder you won't have to force yourself to drink.
The cost per dose for GHOST Legend is higher than average for a pre-workout supplement. Although it's not the most expensive pre-workout on the market, for this price point, we'd like to see more value—namely, the inclusion of creatine and a higher amount of L-citrulline.
Strength of formula: 8.5/10
The formulation of the GHOST Legend Pre-Workout supplement features both caffeine and beta-alanine, two of the three main ingredients we look for, in the ranges we prefer. Although we wish it had slightly more of the third preferred ingredient, L-citrulline, we were impressed with the dosages of other beneficial ingredients and the scientific research the company put into its overall formulation.
Quality of ingredients: 8.5/10
GHOST's fully transparent labeling practices tell users what's in their supplement and where it came from. We appreciate the natural caffeine sourced from the Coffea spp. bean and the numerous high-quality patented compounds and supplements used to round out the formulation.
Most users see the promised effects of taking GHOST Legend Pre-workout, but some reported side effects that were intense enough to distract them from their workouts.
What Are the Benefits of GHOST Legend Pre-Workout Supplement?
GHOST Legend Pre-Workout supplements claim to give users an increase in energy, focus and "pumps." The new and improved V2 formulation promises to be "even more legendary" than the original formulation introduced in 2016.
Does It Actually Work?
GHOST Legend has excellent ratings and reviews, which suggests that, for most users, the supplement delivers on its promises.
Customer reviews praise the pre-workout supplement's rapid effects, often kicking in within a matter of minutes. The boost you get from taking GHOST Legend can last for an hour or, for some users, even two hours.
Many users reported that the pump provided by the pre-workout supplement was intense. In fact, some users found its effects a little too intense, even if they generally have a high caffeine tolerance.
If you're new to pre-workout supplements in general, you may want to start out with a smaller serving to avoid experiencing a feeling of, as one reviewer put it, "nails going through my skin" and an amount of itching and tingling that distracts you from your workout. 
That said, GHOST Legend has an overwhelmingly favorable reputation. Serious fitness enthusiasts often say it's better than other pre-workout powders on the market at taking their workout to a whole new level.
GHOST Legend Pre-Workout Supplement Formulation
The effects of any pre-workout supplement are the sum of its ingredients and the interactions between them. The potential ingredients in a pre-workout formulation are nearly endless, including stimulants, amino acids, vitamins, and extracts of all kinds.
What's in a Pre-Workout Supplement?
When we look for a pre-workout supplement, there are three main ingredients we expect to find:
Caffeine, a type of psychoactive stimulant—that is, a substance that acts on the central nervous system to affect the mind as well as the body—that can help boost energy and alertness

Beta-alanine, a non-essential amino acid that helps reduce muscle fatigue that occurs with intense exercise 

L-citrulline, a non-essential amino acid that helps the body produce nitric oxide to dilate blood vessels for increased blood flow, increasing the function of muscles and reducing feelings of fatigue 
Among the major ingredients that make up pre-workout supplements in general, these three are the most widely studied and scientifically proven to improve physical performance. Other ingredients we like to see in these supplements include:
Creatine, an amino acid that improves energy regeneration so you feel less fatigued during your workouts and gain muscle strength and size while recovering 

Dietary extracts like beet root extract and red spinach leaf extract that, like L-citrulline, serve as nitric oxide boosters to improve blood flow and enhance workout performance 
Let's look at the formulation that makes GHOST Legend Pre-Workout special.
GHOST Legend Pre-Workout Supplement Ingredients
How does GHOST Legend's formulation stack up with regard to our big three ingredients?
Caffeine: At 250 mg, the natural caffeine derived from the coffee bean is within the range we're looking for (200 to 400 mg).

L-citrulline: The L-citrulline included in GHOST Legend's formulation is pure L-citrulline rather than a citrulline malate blend, which we like—and, because it's vegan fermented, the supplement is also vegan friendly. Still, the 4,000 mg (or 4 g) dosage is lower than the  6 to 8 g strength we prefer to see.  

Beta-alanine: At 3,200 mg (3.2 g), the beta-alanine content is within the 2 to 5 g range that impresses us.  
You will also find several other ingredients in the GHOST Legend Pre-Workout supplement, including:
1,500 mg of Nitrosigine, a trademarked inositol stabilized arginine silicate that has vasodilation effects much like L-citrulline 

1,000 mg of L-Tyrosine, an amino acid that can help your body produce more of the neurotransmitters epinephrine, norepinephrine, and dopamine to enhance your focus and mood

1,000 mg of taurine, an amino acid with anti-inflammatory properties that has been shown to increase endurance and efficiency, particularly in high-intensity exercise 

300 mg of Alpha-GPC (Alpha-Glyceryl Phosphoryl Choline 50%), which raises the level of the neurotransmitter acetylcholine in your body and brain to improve your attention, alertness, and exercise performance 

100 mg of theobromine, an alkaloid compound found in plants such as the cacao plant (from which chocolate is derived) that, according to Healthline, increases blood flow throughout the body and stimulates the heart

50 mg of Senactive, a patented supplement derived from extracts of Panax notoginseng root and Rosa roxburghii fruit that, GHOST Lifestyle claims, helps the body produce energy, enhance endurance, and increase recovery and muscle cell regeneration after a tough workout 

50 mg of AstraGin, a patented compound sourced from extracts of Astragalus membranaceus and Panax notoginseng that is intended to improve your body's absorption of the other ingredients found in the pre-workout supplement formulation  

1.5 mg of Rauwolfia root extract, sometimes taken as a supplement for purposes that range from improving exercise performance to treating high blood pressure and even cancer, although as WebMD noted, scientists say there is insufficient evidence of the benefits of the ingredient at this time
Under the "other ingredients" section of the GHOST Legend product label are the following ingredients:
Malic acid
Natural and artificial flavor
Citric acid
Tartaric acid
Silicon Dioxide
Calcium silicate
Sucralose
Xanthan gum
Acesulfame potassium
FD&C
Red #40
GHOST Legend's transparency in labeling makes it easy to see exactly what you're getting in each two-scoop serving of the pre-workout supplement.
Overall, we're impressed with the formulation, especially the dosages of caffeine and beta-alanine. While there's not quite as much of the pure L-citrulline as we would like to see, the inclusion of products like Nitrosigine help boost the product's overall potential for increasing blood flow. 
What Ingredients Are Missing From GHOST Legend Pre-Workout Supplements?
What we're missing most in the GHOST Legend Pre-Workout supplement is creatine. While it's not strictly necessary, it's a good ingredient to include, especially for a supplement on the higher end of the pre-workout price range.
GHOST Lifestyle does include creatine monohydrate, in the form of the Creapure brand name, in its GHOST Size Muscle Builder product, which the company recommends stacking with the Legend Pre-Workout supplement. Unfortunately, having to take the creatine supplement separately doubles the cost of making these supplements part of your routine.
Who's It For?
Any fitness enthusiast may benefit from using the GHOST Legend Pre-Workout supplement.
First, though, you should consider how well its effects align with your fitness goals and whether you have any health conditions that would preclude you from taking this supplement. 
Who Should Use GHOST Legend Pre-Workout Supplement?
Given the emphasis on "legendary" pump and power, you might wonder whether this pre-workout supplement by GHOST Lifestyle is suitable for you.
Factors like the commitment to transparent labeling and the formula change to vegan fermented L-citrulline speak to inclusivity. Although the serving size of two scoops may be a bit much for some users, it's easy to take a smaller dose (which stretches the value of the supplement further).
That said, GHOST Legend is a pre-workout supplement developed with muscle-building in mind. Its effects may be more directly relevant to bodybuilders than to those looking to slim down, although its formulation supports big-picture fitness goals of all kinds.
Who Shouldn't Use GHOST Legend Pre-Workout Supplement?
Certain people shouldn't use GHOST Legend or other pre-workout supplements, especially those containing caffeine. These products are only intended for adults and are not considered safe for minors (those under age 18) to take.
It's always a good idea to talk to your doctor before starting a new supplement, particularly one that contains a considerable amount of caffeine (which is, after all, a psychoactive drug).
You should be particularly careful if you have any medical conditions, such as diabetes, high blood pressure, or pregnancy, or if you are taking any prescription or over-the-counter medications.
Make sure you speak to your doctor first to determine if this medication is safe for you. 
GHOST Legend Pre-Workout Supplement Flavor Review: How Does It Taste?
What's interesting about GHOST Legend Pre-Workout supplements flavors is that several are licensed flavors from brands like Sonic, Sour Patch Kids, Swedish Fish, Warheads, and Welch's.
The flavors in which the V2 formulation of GHOST Legend Pre-Workout is available include:
Blue Raspberry
Peach
Sonic Cherry Limeade
Sonic Ocean Water
Sour Patch Kids Redberry
Swedish Fish
Warheads Sour Watermelon
Welch's Grape
Unsurprisingly, the best flavors of GHOST Legend, according to customer reviews, appear to be some of the licensed flavors: Sonic Cherry Limeade, Sour Patch Kids Redberry, and Warheads Sour Watermelon.
Users describe the Sonic Cherry Limeade as at least as good as, if not better than, the real drink sold by the fast-food company Sonic. If you enjoy sour tastes, users say that the Sour Patch Kids Redberry and Warheads Sour Watermelon flavors absolutely taste like the sweet-and-sour candies they're imitating.
GHOST Legend Pre-Workout Supplement Price and Buying Options
Purchased directly from the manufacturer's website, GHOST Legend Pre-Workout currently costs $44.99 for a container of 25 servings.
Most manufacturers eagerly invite users to save money—in some cases, up to 45%—by subscribing to the product or purchasing larger quantities. Interestingly, GHOST doesn't do that.
In lieu of such a discount, regular users can eventually earn free products through the GHOST Loyalty program, which is free to join. It takes 11,000 points to purchase one container of GHOST legend Pre-Workout powder.
You can also find GHOST Lifestyle products at vitamin and supplement stores and online retailers. Amazon sells a 25-serving container of most flavors of the GHOST Legend Pre-Workout supplement for $42.74. Users who take advantage of Amazon's Subscribe & Save program can save an additional 5% to 10%.
Not all containers of pre-workout formula contain equal numbers of servings. One container of GHOST Legend Pre-Workout powder holds just 25 servings, while the average amount of servings per pre-workout container is 30—and some brands, like Insane Labz Psychotic Pre-Workout, include 35 servings per jar. To compare price points more accurately across brands and product lines, we prefer to look at the cost per dose.
Based on the manufacturer's list price, you'll pay around $1.80 per dose of the GHOST Legend Pre-Workout supplement. Amazon purchasers save a few cents per serving, with a cost per dose of around $1.71.
How Does GHOST Legend's Price Stack Up to Competitors?
It's well within the range of costs for pre-workout powders, which generally fall between $0.50 and $2.25 (or more) per dose and $14.99 and $64.99 per container. The cost per container is only a few dollars more than the $39.99 average price, but it also includes fewer servings than average (25 compared to 30).
If you look instead at the cost per dose, the average of which amounts to around $1.33, you'll notice that GHOST Legend is somewhat above average in terms of price point.
To compare with other pre-workout supplements we have reviewed, GHOST Legend is slightly more expensive per dose than the non-subscriber price of Insane Labz Psychotic Pre-Workout ($1.71) and Bucked Up Pre-Workout ($1.67) and significantly more expensive than REDCON1 TOTAL WAR ($1.43) and Alani Nu ($1.33 for non-subscribers) pre-workout supplements. It's more than twice the regular price per dose of Mr. HYDE Signature Pre Workout ($0.83). 
GHOST Legend isn't the most expensive pre-workout supplement on the market, but it is on the more expensive side. The question is, is the product worth it?
*Prices listed above are accurate as of October 2022.
What Are the Side Effects of GHOST Legend Pre-Workout Supplement?
The side effects of GHOST Legend Pre-Workout are similar to those associated with other pre-workout supplements, particularly those containing caffeine and beta-alanine. Those side effects include:
Tingling or itchiness, which in some users may reach an uncomfortable or distracting level, as a normal result of taking beta-alanine
Shaking or jitters
Rapid heart rate
Trouble sleeping
Nausea or upset stomach
Headache
Most users who can safely tolerate caffeine experience only minimal, harmless, and temporary side effects, if any. Many reviewers noted that they experienced less of the jitters and similar side effects with this pre-workout compared to others they had taken.
Starting off by taking a smaller dose may decrease the likelihood of experiencing side effects. If you do experience any major side effects or side effects that don't subside, stop using the supplement and consult a medical professional if needed.
GHOST Legend Pre-Workout Supplement Pros and Cons
Pros:
The formulation contains doses of key ingredients, caffeine and beta-alanine, in the ranges we love to see in an effective pre-workout powder. 

Many fans rave about the supplement's effects, calling it "the best pre-workout I've had" and "by far my favorite." 

We love that many of the flavors are collaborations with licensed food products instead of generic flavors—and that they capture the taste of the intended flavors so accurately. 
Cons:
At a price point of $1.80 per dose, the cost for this pre-workout powder is above-average—and there's no subscriber discount available through the manufacturer, as many other brands offer. 

While the formulation is on point in many ways, we wish it included creatine instead of selling that ingredient as part of a second, equally expensive supplement, and we'd like to see a higher dose of L-citrulline. 

The downside of the higher dose of beta-alanine—equal to what you'd find in REDCON1 TOTAL WAR but more than many pre-workout supplements on the market—is an increase in the itching and tingling sensation of paresthesia. Some users found this sensation a little too intense, and it distracted them from their workout instead of getting them through it. 
If you don't mind investing a little more money in your pre-workout powder, GHOST Legend is a great option to consider. It's got higher levels of high-impact ingredients like beta-alanine and a host of patented ingredients for an impressive formula overall.
However, cost-conscious fitness enthusiasts shouldn't feel like they're seriously missing out by skipping this supplement in favor of a more affordable one. There are other pre-workout powders on the market at a significantly lower price point that offer similar results for a fraction of the cost.
Jack Kelle
Jack is an entrepreneur, outdoorist, and animal lover with a background in philosophy, psychology, and business. He enjoys music, friends, and family. At RAVE, Jack works as the manager of marketing and content development.