If you view each workout as a battle, a supplement like REDCON1 TOTAL WAR Pre-Workout may sound like exactly what you need to gain some ground in your hardest struggles.
The powerful pre-workout powder claims to enhance the aspects that matter most to bodybuilders and serious athletes: energy, strength, and endurance.
Can you trust these claims?
Is the REDCON1 TOTAL WAR Pre-Workout powder worth taking?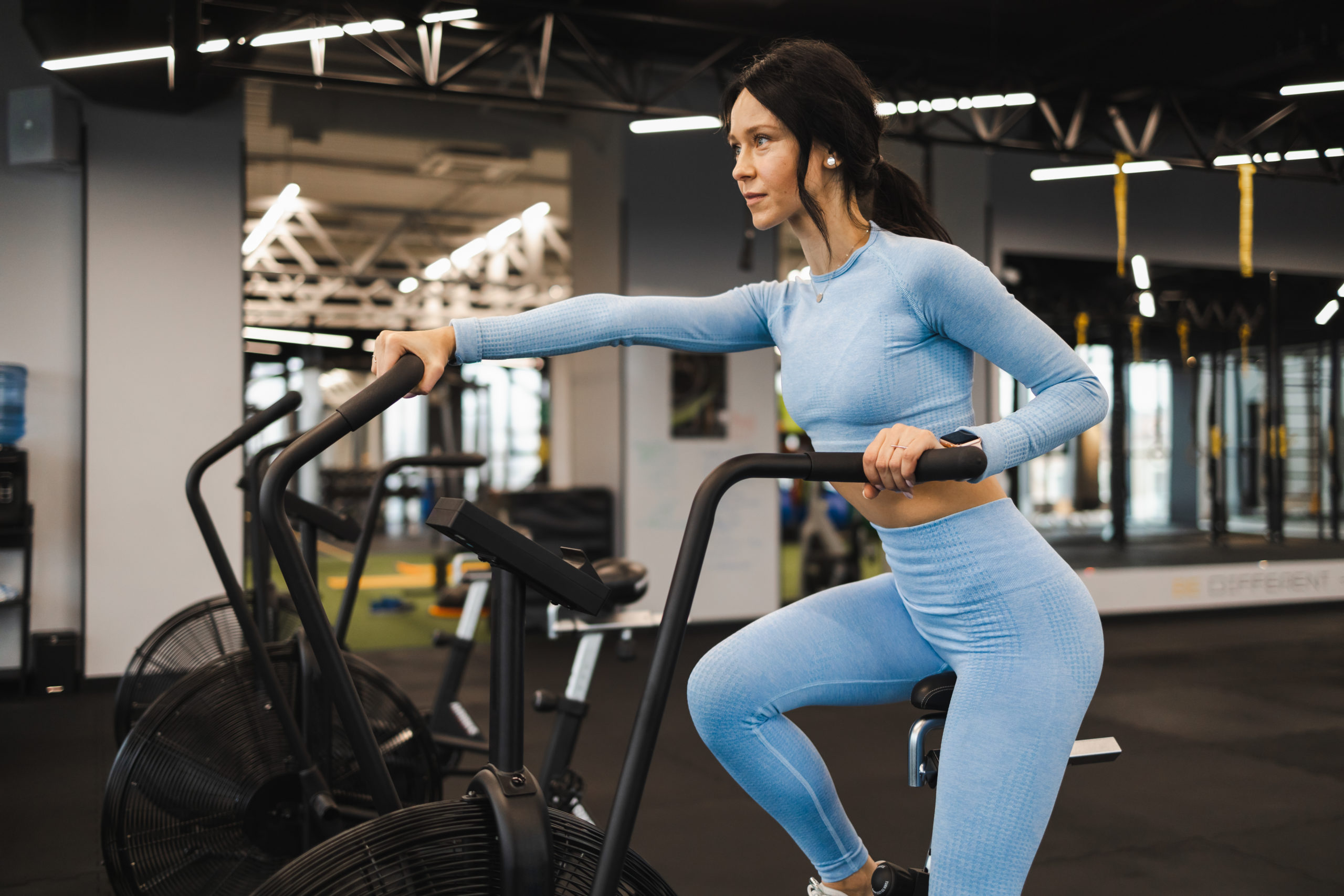 REDCON1 TOTAL WAR Pre-Workout Supplement—Key Takeaways
With significantly higher doses of key ingredients like caffeine and Beta-Alanine than many of its competitors, the TOTAL WAR Pre-Workout supplement is as strong as its name would suggest.

A 30% discount available to subscribers directly from the manufacturer makes REDCON1 TOTAL WAR Pre-Workout one of the more affordable pre-workout powders on the market, especially for its potency.

It's an excellent choice for those who want (and are prepared for) the professional-grade level of efficacy, but for beginners and casual gym-goers, its effects may be more potent than you would like.
REDCON1 TOTAL WAR Pre-Workout Strawberry Kiwi Supplement Review Score: 41.5/50
Even the most popular flavor of the REDCON1 TOTAL WAR Pre-Workout supplement, Strawberry Kiwi, isn't especially loved for how it tastes. Still, we've had worse. Chug it and get to work!
A generous 30% subscriber discount makes the REDCON1 TOTAL WAR Pre-Workout supplement an exceptional deal for regular users, especially considering the potency of the formula. The subscriber price makes this brand one of the most affordable pre-workout supplements on the market.
Strength of formula: 9.5/10
If you're looking for a formula powerful enough to give you professional-grade results, look no further. REDCON1 TOTAL WAR contains up to twice as much of the essential ingredient Beta-Alanine and a higher dose of caffeine than a lot of its competitors.
Quality of ingredients: 8/10
The formulation of the REDCON1 TOTAL WAR Pre-Workout supplement includes plenty of natural extracts and other featured ingredients, but the scientific evidence for some of these ingredients is still limited.
The overall experience of using any pre-workout supplement encompasses both its effectiveness and its side effects. There's no doubt that users of the REDCON1 TOTAL WAR Pre-Workout supplement overwhelmingly find the supplement effective, yet the potential side effects of the strong formula—including feelings of extreme jitters and your heart racing—can temper that experience.
What Are the Benefits of REDCON1 TOTAL WAR Pre-Workout Supplement?
REDCON1 TOTAL WAR claims to be the whole package in pre-workout supplements, promising enhanced energy, endurance, focus, and—the buzzword best-selling pre-workout powders are always throwing around—"pump."
Compared to other supplements on the market, it boasts a stronger formula and has a reputation for effectiveness.
Does It Actually Work?
With a name like TOTAL WAR, subtlety isn't really part of the equation. Is REDCON1's popular pre-workout powder effective or not?
Supplements can affect every person's body a little differently. It's not unusual for some users of pre-workout powders to report experiencing little to no effect even from highly rated pre-workout powders that others swear by.
However, the vast, overwhelming majority of REDCON1 TOTAL WAR Pre-Workout users reported experiencing very noticeable boosts in energy, strength and "pump."
People love the energized feeling REDCON1's TOTAL WAR gives them. The distinct boost in power and stamina allows them to take on the next battle in their quest for a better body, a healthier lifestyle, or simply more lifting power.
REDCON1 TOTAL WAR Pre-Workout Supplement Formulation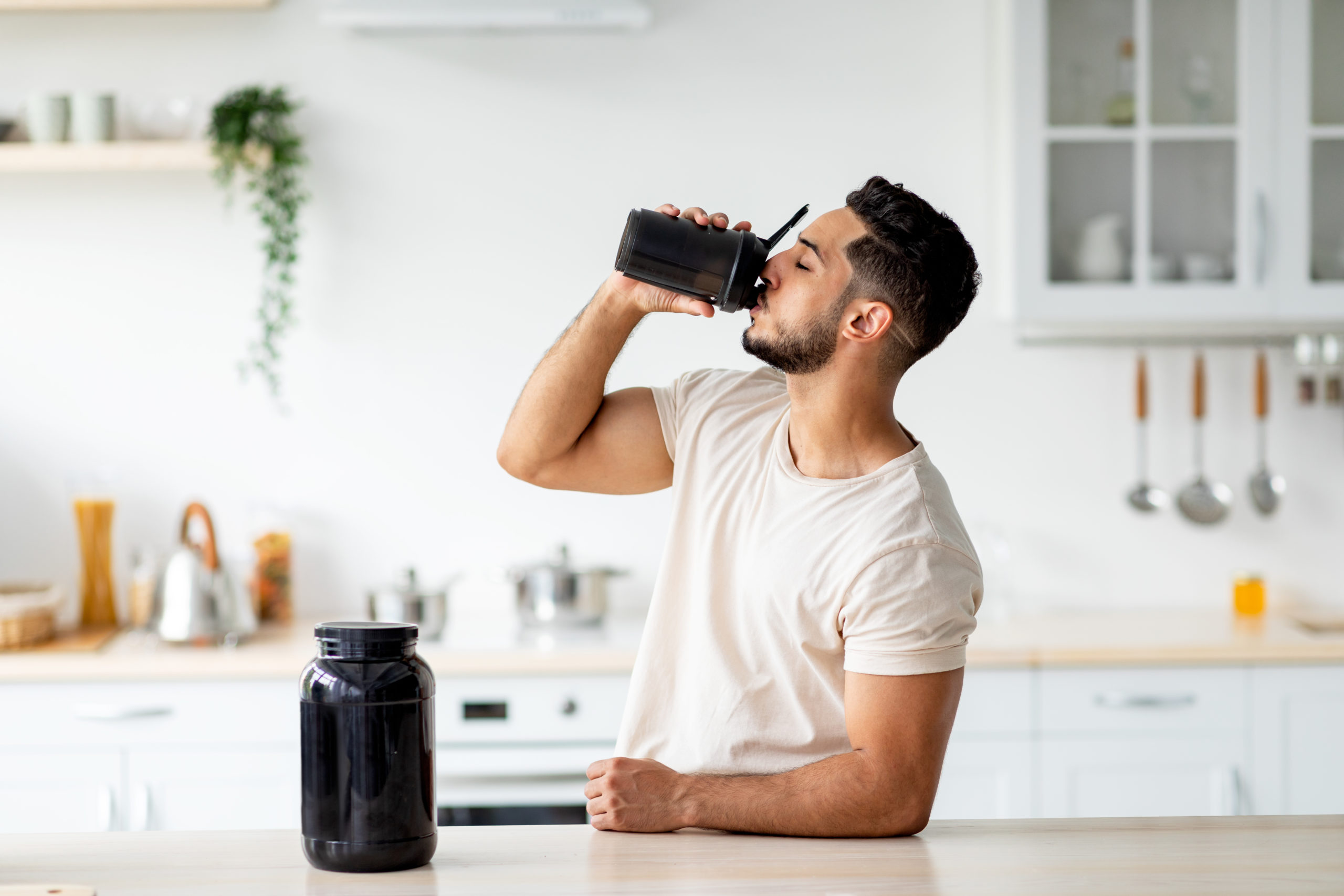 The punch that TOTAL WAR packs is only possible because of the ingredients it contains.
Let's take a closer look at the ingredients found in pre-workout formulas in general and in REDCON1 TOTAL WAR in particular.
What's in a Pre-Workout Supplement?
The three most common ingredients found in pre-workout supplements in general are:
Caffeine: Ideally included in strengths between 200 and 400mg, caffeine gives you extra energy to make it through even the hardest workouts.

L-Citrulline: The non-essential amino acid L-Citrulline is important in a pre-workout supplement for resupplying blood flow to your muscles. We like to see in a pre-workout supplement a dose of 6-8mg of pure Citrulline or an equivalent amount of a Citrulline Malate blend, which is often two parts pure L-Citrulline to one part malic acid.

Beta-Alanine: This non-essential amino acid, which reduces your perception of fatigue, is ideally included in the range of 2-5g.
We look for pre-workout powders to include all of these ingredients in some amount and formulation because they are the most widely studied and have been scientifically proven to be effective in boosting exercise performance.
Of course, other extracts, vitamins, minerals, and compounds have also been scientifically studied for their potential to improve workout performance. In particular, we give preference to pre-workout powders that include:
Creatine, an amino acid that can help your muscles grow and enhance your body composition

Nitrates, natural chemicals found in sources like red spinach and beet root that can improve blood flow
Each pre-workout supplement formulation is unique. In addition to these ingredients, pre-workout powders often include the following, according to the Cleveland Clinic:
Other amino acids, which serve purposes such as producing energy, facilitating muscle growth, and alleviating post-workout soreness

Glucose or sugar, to give you energy for the grueling workout ahead

B vitamins for converting the nutrients in food into energy your body can use
Not every pre-workout powder contains all of these ingredients. Some formulations feature additional ingredients that are proven or at least suspected to offer health and exercise performance benefits.
REDCON1 TOTAL WAR Pre-Workout Supplement Ingredients
This particular pre-workout supplement contains the basic ingredients of pre-workout powders in the following amounts:
Caffeine: 320mg. The 320 mg of "active caffeine" derives from 350 total mg of caffeine, including 250mg of dehydrated Caffeine Anhydrous and 100mg of slow-release Di-Caffeine Malate. This combination amounts to a comparably high dose of caffeine that gives you a quick boost of alertness that lasts.

Citrulline Malate 2:1: 6g. The 2:1 formulation of the L-Citrulline and Malic Acid blend means that only two-thirds of this ingredient actually consists of L-Citrulline. This means the dosage of this particular ingredient is still lower than we would like to see, even though it's on par with other pre-workout supplements we have reviewed.

Beta-Alanine: 3.2g. Although we like to see Beta-Alanine in any amount between 2g and 5g, many other pre-workout supplements on the market stay toward the low end of that range. The REDCON1 TOTAL WAR Pre-Workout supplement has more than one and a half times as much Beta-Alanine as competitor Bucked Up and twice as much as competitor Alani Nu.
Other Active Ingredients
You'll also find the following in the active ingredients of the REDCON1 TOTAL WAR Pre-Workout supplement:
1g of the amino acid Taurine, which decreases muscle fatigue
1g of the chemical agmatine sulfate, derived from the amino acid arginine, which has been claimed to build muscle
150mg of juniper berry extract
45mg of green tea leaf extract
25mg of Naringin extracted from the citrus grandis fruit
10mg of the branded black pepper fruit extract BioPerine
5mg of Theobroma cacao seed extract
These other featured ingredients sound impressive, and we love that so many of them are sourced from natural fruits and seeds. However, the scientific evidence of their claimed effects on exercise performance is limited.
Listed as "other ingredients" on the label for the Strawberry Kiwi flavor of the REDCON1 TOTAL WAR Pre-Workout supplement are:
Natural and artificial flavors
Disodium phosphate
Silica
Calcium silicate
Sucralose
Citric acid
Maltodextrin
Acesulfame-potassium
With significantly more beta-alanine, caffeine, and taurine than competitors like Alani Nu and Bucked Up, the REDCON1 TOTAL WAR Pre-Workout supplement has one of the stronger formulas on the market, particularly at this price point.
We gave the REDCON1 TOTAL WAR Pre-workout supplement a 9.5 out of 10 for the strength of its formula and 8 for the quality of its ingredients.
Who's It For?
This supplement contains more caffeine and beta-alanine than many other pre-workout powders on the market.
These stronger doses can give you an even bigger boost in energy, but its potency means that REDCON1 TOTAL War Preworkout may not be the right supplement for every exercise enthusiast.
Who Should Use the REDCON1 TOTAL WAR Preworkout Supplement?
The REDCON1 TOTAL War Pre-workout supplement is ideal for committed, hardcore athletes looking for a professional-grade product to boost their workouts.
Because of its intensity, we recommend this pre-workout powder more for bodybuilders than for circuit trainers and cardio enthusiasts. The reason is that some users have reported feeling a bit too pumped—even to the point of questioning its safety—when doing cycling and other aerobic exercises.
However, that's only our personal word of caution based on the experiences other users have shared with us. The manufacturer does recommend TOTAL WAR for cardio, noting that the stimulant (caffeine) it contains can help improve focus and energy for a more effective cardio workout.
Supplements can affect each person's body differently. If you want to test out REDCON1 TOTAL WAR, we suggest trying it first when you're doing weightlifting or strength training to see how it affects you before attempting a cardio or circuit training workout with it.
Who Shouldn't Use the REDCON1 TOTAL WAR Pre-Workout Supplement?
REDCON1 TOTAL WAR contains a higher level of caffeine than competitors like Alani Nu and Bucked Up. If you're watching your caffeine intake due to medical issues like diabetes or hypertension—or if the stimulant tends to give you the jitters—consider a pre-workout supplement that is lower in caffeine. Make sure you stay aware of your overall caffeine intake while using this supplement.
Only people over age 18 should use the REDCON1 TOTAL WAR Pre-Workout supplement. Similarly, you should speak to your doctor before starting to use this product, especially if you have known medical conditions or are taking medications.
The high dosages of the major ingredients that make up REDCON1 TOTAL WAR's effective formula may make it a bit too intense for beginners. If it's your first foray into the pre-workout supplement world, you might want to start with something a little less potent and work your way up to taking the REDCON1 TOTAL WAR Preworkout supplement.
REDCON1 TOTAL WAR Preworkout Supplement Flavor Review: How Does It Taste?
REDCON1's TOTAL WAR Preworkout supplement comes in 24 flavors, as of September 2022:
Sour Gummy Bear
Green Apple
Blue Lemonade
Blue Raspberry
Grape
Orange Crush
Pineapple Juice
Rainbow Candy
Strawberry Kiwi
Strawberry Mango
Tigers Blood
Vice City
Watermelon
V-Trigger
Patriot
Lemon Lime Blast
Cali Splash
Icy Lemonade
Rocket Bomb
Sour Peach Rings
Freedom Punch
Outdoor Punch
Pregame Punch
Peach Iced Tea
According to customer reviews, the best flavor of the REDCON1 TOTAL WAR Preworkout supplement appears to be Strawberry Kiwi. Other popular flavor options include Sour Gummy Bear and Tigers Blood.
Users generally aren't raving about the taste of the REDCON1 TOTAL WAR Preworkout supplement, regardless of the flavor. In fact, many users report "chugging" the prepared mix to minimize the experience of having to taste the flavor.
We noticed bitter undertones in the Strawberry Kiwi flavor that make the taste of this most popular flavor less than appealing in our experience. Still, there are much worse-tasting products out there on the market. We gave the flavor of the REDCON TOTAL WAR Preworkout Strawberry Kiwi supplement a 7 out of 10 in terms of taste.
Let's be honest, though: if you're the kind of athlete looking for the professional-grade pre-workout supplement that TOTAL WAR embodies, your priority is results, not taste.
REDCON1 TOTAL WAR Preworkout Supplement Price and Buying Options
If you buy the TOTAL WAR Preworkout supplement directly from REDCON1, you're going to pay $42.99 for a 30-dose supply as of this writing (September 2022). That works out to a cost per dose of around $1.43.
Subscribers purchasing off of the manufacturer's website can save up to 30% on the cost of the supplement. This drops the price down to $30.09 per 30-dose container or around $1 per dose.
The one-time purchase price for the REDCON1 TOTAL WAR Preworkout supplement is around the average price for supplements of this kind. Its cost is slightly higher than the pre-workout powder made by Alani Nu but slightly lower than Bucked Up.
The massive subscriber discount is a game-changer, though. The $1 per dose price point available to subscribers puts REDCON TOTAL WAR among the most affordable pre-workout supplements on the market.
We awarded the REDCON1 TOTAL WAR Preworkout supplement a score of 9 out of 10 for value, largely due to the 30% subscriber discount.
What Are the Side Effects of REDCON1 TOTAL WAR Pre-Workout Supplement?
Like other supplements, the REDCON1 TOTAL WAR Preworkout supplement can pose the risk of experiencing side effects. Potential side effects include:
Tingling, sometimes approaching the sensation of uncomfortable itchiness or of bugs crawling on one's skin
A feeling of your heart racing or pounding
Jittery feelings or shaking hands
Stomachache or nausea
Headaches
Dizziness or lightheadedness
Unpleasant aftertaste
It's important to remember that most side effects of pre-workout supplements are mild and temporary. The tingling feeling, in particular, is a common result of taking the amino acid Beta-Alanine. Still, side effects can be unpleasant enough to disrupt your workout and your life.
If you have underlying medical conditions or are exposed to other ingredients that may interact with the pre-workout supplement's formulation, including caffeine in coffee or energy drinks, these side effects may even be dangerous. Before using the REDCON1 TOTAL WAR Pre Workout supplement, you should undergo a thorough physical and discuss the risks and benefits with your physician.
REDCON1 TOTAL WAR Pre-Workout Supplement Pros and Cons
Pros:
Professional-grade formula strength

A subscriber discount that slashes the price to one of the most affordable price points on the market

Comprehensive exercise performance benefits beyond a stimulant (caffeine)
Cons:
Potency may be too much for some users, especially beginners and more casual exercise enthusiasts

The high dose of caffeine may make this supplement unsuitable for some users, including those with caffeine-sensitive medical conditions

The high dose of Beta-Alanine, in particular, may cause worse feelings of itchiness and uncomfortable levels of tingling compared to other pre-workout supplements with lower doses of this ingredient (although it is still in what is considered a safe and effective range)
There's a lot to love about REDCON1's TOTAL WAR Preworkout supplement in the Strawberry Kiwi flavor. In fact, most of the criticisms of the supplement aren't problems with the supplement itself but instead the fact that its strong formula may actually be too powerful for the average user. All in all, we gave the supplement a total score of 41.5 out of 50.
Purchase Redcon1 Total War
Jack Kelle
Jack is an entrepreneur, outdoorist, and animal lover with a background in philosophy, psychology, and business. He enjoys music, friends, and family. At RAVE, Jack works as the manager of marketing and content development.