Is there such a thing as too much protein?
A healthy diet is, of course, a balanced diet. But it's hard to go wrong with protein, as opposed to fats and carbs. We need a lot of it. But what's the best way to get protein? That's where the best paleo-friendly protein powders come in.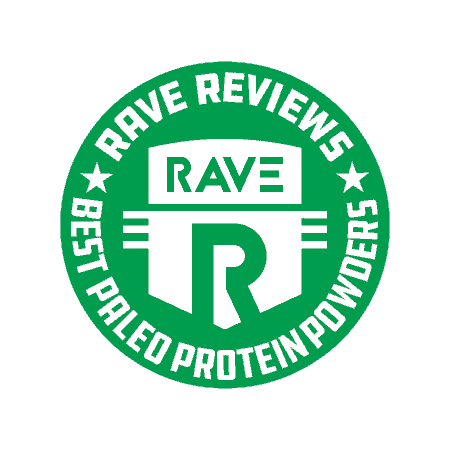 Hold on a second, a paleo-friendly protein powder? How does that work? Paleo, after all, means to eat like our paleolithic ancestors ate. Were they mixing protein powder in their smoothies? We don't think so. It's doubtful they even had smoothies.
But the fact of the matter is, paleo-friendly protein powders are a great way to get enough protein in your diet for the way modern people live–largely sedentary, with periodic bursts of activities.
So if you're looking for a way to get more protein into your paleo diet, choose from our ranking of the best paleo protein powders. For those not committed to a paleo diet, check out our ranking of the best protein powders.
The Best Paleo Friendly Protein Powders
Here are the paleo protein powders that will be sure to take your protein shake to the next level.
The best of the best. Vital Protein Collagen Peptides make for an excellent protein-rich powder, free from added ingredients that mix well into any protein shake or smoothie. You won't even know it's there. Collagen is also excellent for gut health, giving it an added boost to your daily shake.
Read Full Review
BulkSupplements Paleo Beef Isolate is made with 100% pure protein, all packaged with a super affordable price tag. You'll get the best "bang-for-your-buck" with this protein.
Read Full Review
Best Post-workout Protein Powder: PerfectKeto
If you're looking to refuel your body after an intense workout, PerfectKeto is the way to go. This powder is low-carb and has added MCT and collagen protein to help give your body a much needed energy boost after an exercise.
Read Full Review
Finding the Right Protein Powder For You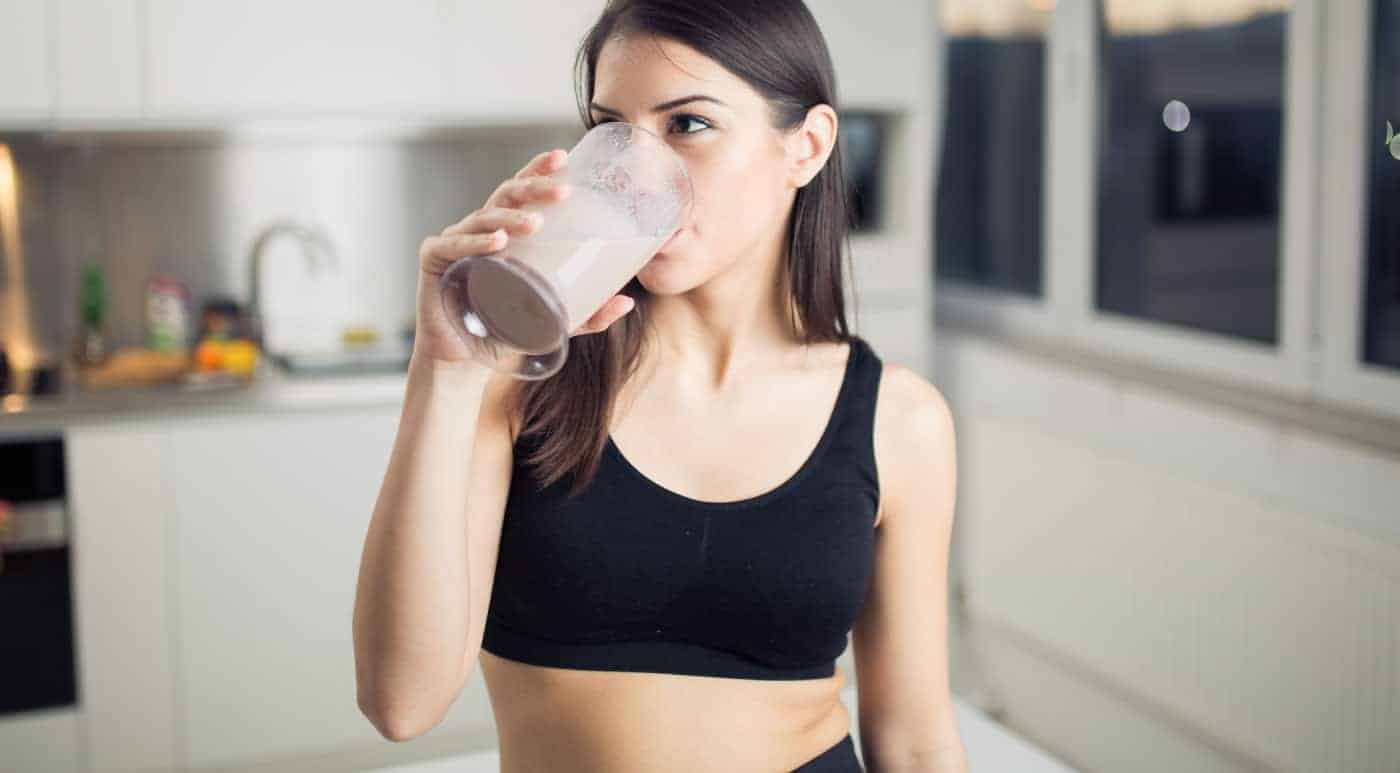 Looking for a new protein powder but have no idea where to turn? We did the research for you. Here are the top 10 best paleo-friendly protein powders on the market.
We examined the best of the best and took the guesswork out of which powder fits your paleo diet plan. No more picking out a random powder to empty into your post-workout shake!
After thorough research and some serious ingredient detective work, we chose the winner of the best paleo-friendly protein powder: Vital Proteins Collagen Peptides. It's an excellent source of clean protein, with no added fillers. You can mix it into just about anything and not even know that it's there. This powder is a total win in our paleo book.
Why Protein Powder Ingredients Are So Important
You might be wondering how protein powders could be so different from one another. After all, aren't they made up of the same stuff?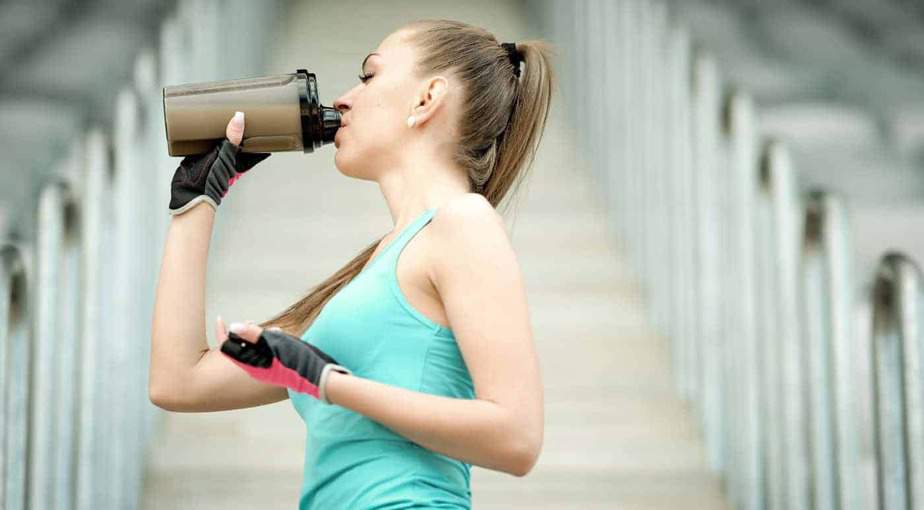 Unfortunately, you would be surprised at the amount of toxins lurking in certain protein powders. Independent research found these three scary additions in many powders on the market, including those labeled "organic."
1. BPA (Bisphenol-A)
You've probably seen "BPA-free" cans and Tupperware in your local store. BPA is an industrial chemical used in making plastic and is highly toxic to humans. Studies find that BPA can interfere with hormones, leading to tumors, reproductive disorders, certain types of cancer, and even metabolic disorders like PCOS.
An independent study by the Clean Label Project found that out of 134 top-selling protein powder brands, 55% contained BPA. One powder even contained over 25 times the allowed limit in just a single serving.
2. Heavy Metals
The same study found highly toxic heavy metals in popular protein powders, which can cause kidney problems, vomiting, and organ damage. These metals accumulate in your body over time, so if you're getting a daily dose from your protein powder, you could be unknowingly hurting your body.
3. Thickeners, Gums, and Artificial Sweeteners
Many top-selling protein powders also contain thickeners and artificial sweeteners to improve taste and texture.
Studies show popular thickeners like xanthan gum, and artificial sweeteners like aspartame can cause gas, depression, mood disorders, diarrhea, and even disrupt cognitive function.
The Best Powders Avoid Toxins and Additives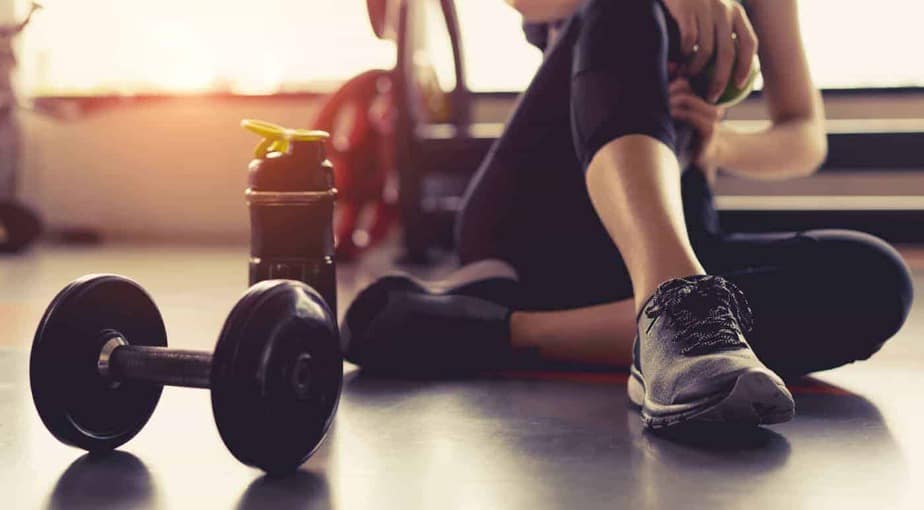 So, how do the other paleo-friendly protein powders stack up? For one, they avoid these toxins and additives. But we also take a look at other factors, such as best value, when weighing our options on what's the best post-workout protein powder.
Below is our list of the top 10 Best Paleo-Friendly Protein Powders that you can be sure won't leave your protein shake gritty, chalky, or downright gross. Instead, these protein powders will fill you with a hefty dose of clean protein and a whole lot of nutritional value.
Methodology
In case you were wondering how we went about ranking these paleo protein powders, here's what we took into consideration:
Ingredients:

The ingredient list was the biggest determining factor. We looked for protein powders with minimal ingredients—none of them artificial.

Protein Source:

The sources mattered to us too. Whether plant-based or beef-derived, we put quality at the forefront of our ranking methodology.

Value:

Affordability was also a big one. No one should be spending their entire paycheck on a tub of protein powder!
Vital Proteins Collagen Peptides

This near-perfect, paleo-friendly protein powder won't change the taste of your shake or smoothie, but it is a great way to get more collagen in your diet.

Collagen is an important protein. Our bodies rely on it for the health and vitality of our skin, hair, tendons cartilage, bones, and joints. It's important stuff!

Unfortunately, today's diets lack the collagen that we once consumed in what we ate. Luckily, there's Vital Proteins. Something we liked about this protein powder is that the collagen is bio-available, meaning it's easily digested and absorbed into the body.

And with 20 grams of collagen per serving, it's easy to use. Simply mix it in hot or cold liquids, including your morning coffee, smoothies, or even baked goods. This convenience is a definite plus. In addition, this protein powder supports gut health.

Note of Caution: The only real downside is cost.

Left Coast Performance Organic Bone Broth Protein

If you want to get your protein from bone broth, consider our second choice for paleo-friendly protein from Left Coast.

What we like about this brand is that it's made from organic, grass-fed beef and is free from added carbs and sugars.  In addition, this product is guaranteed pure and manufactured at a GMP facility in the USA.

Plus, the Left Coast formula is all about pure ingredients to heal the gut, avoiding ingredients known to sometimes cause stomach upset, such as guar and xantham gums which are both common ingredients in other protein powder formulas.

We also appreciate that the product is non-GMO, as well as gluten and dairy free. It's also easy to blend in a regular or hand-held blender.

Note of Caution: Be aware that this product isn't as affordable as some of the other options on this list.

PaleoPro Protein

Our next pick for best paleo-friendly protein powder comes from PaleoPro. This is a great basic option for paleo dieters like yourselves. What we like in particular is that It's made from grass-fed beef and egg protein, so it's an easy-to-digest option.

The grass-fed and pastured beef and eggs used in the powder are air dried, and then ground into a fine powder.

A couple things that concerned us about the product, however, are the eggs which can be a fairly common allergen. The fact that this powder also contains monk fruit extract to help keep carbs down is also something to consider. Be sure to test if you like the taste of monk fruit before purchasing this protein powder.

Note of Caution: Low carbs is certainly a plus, but the bitter taste of monk fruit is a definite turn-off for many.

BulkSupplements Paleo Beef Isolate

Fourth in our ranking of the best paleo-friendly protein powders is the Paleo Beef Isolate from BulkSupplements.

This basic protein powder is going to give you the best bang for your buck, since it's cheaper than many other options in our ranking.

A definite plus side to the product is that it's also a post-workout supplement, designed to help you burn fat, while also increasing muscle strength, and boosting your iron absorption. The powder is also lactose, sugar, and gluten-free.

But BulkSupplements might not be your top choice if you are looking for something with additional health benefits, such as the ones provided by the bone broth proteins in this ranking.

Note of Caution: Some users report a strong beef broth aroma emanating from the product, dissipating after adequate ventilation. That's certainly not appetizing to everyone.

Ancient Nutrition Bone Broth Protein

Coming in fifth in our ranking of paleo-friendly protein powders is the Ancient Nutrition Bone Broth Protein Powder. Dr. Josh Axe, famous for his love of bone broth, created this line of paleo-friendly bone broth protein powders himself.

In addition to all the other benefits of a paleo-friendly protein powder, this is a great option for anyone looking to support gut, skin, joint, muscle, and immune health. This powder also contains collagen, gelatin, glucosamine, chondroitin and minerals. We're pretty sure we don't get enough any of that in our diet, do you?

Another positive is that the product comes in an array of flavors that taste great in coffee or even mixed into coconut flour pancakes. It's also easy to mix into protein shakes, smoothies, juices, or whatever else might strike your fancy.

Note of Caution: The product is a bit expensive, though, and the taste is not as neutral as a plain old collagen protein powder.

PerfectKeto

Meet your paleo and keto needs all at once with this protein powder, the sixth pick in our ranking of the top 10 Best Paleo-Friendly Protein Powders.

While it's a bit of a fancier option than other products in our rankings, you'll still get plenty of that collagen protein you need for gut, skin, muscle, and joint support. We also really liked how the product utilizes medium-chain triglycerides (MCT) for added energy and fat burning benefits.

In addition, the Perfect Keto company bans certain dangerous substance and is certified with the Informed-Sport program. Their protein powder also has  3G citrulline, 1.6G CarnoSyn beta-alanine, and 3G creatine monohydrate per serving.

The powder has quite a bit of caffeine in it, a definite drawback to the product for some, and a contributing factor to it ranking a bit lower in our list.

Note of Caution: If you have any issues with caffeine, use with caution.

Julian Bakery Paleo Protein Powder

Are you the kind of person that's always hungry? If so, check out Julian Bakery's Protein Powder, seventh in our ranking of the 10 Best Paleo-Friendly Protein Powders.

We like this product because it helps curb hunger, especially when used in a shake as a meal replacement. This powder is made with easy-to-digest egg white protein which is a lighter, lower calorie option.

It's also unflavored and unsweetened, with a slight taste of egg whites. Simply mix the product  with almond or coconut milk until powder dissolves to give it some extra flavor.

Keep in mind, however, that egg white protein is a fairly common allergen, so this is definitely not the most allergy-friendly option.

Note of Caution: This product has quite a bit of sodium, which is natural within egg whites.

Primal Kitchen Collagen Fuel

Up next in our ranking of the 10 Best Paleo-Friendly Protein Powders comes from Primal Kitchen. Collagen Fuel is a great choice for anyone looking for a little extra flavor in their protein powder.

With Primat Kitchen, you can get all the health benefits of collagen peptides in flavors like chocolate and vanilla coconut. That means this powder tastes great in smoothies, shakes, or even in your morning cup of coffee. Consumers report the product mixes easily, without lumps.

Note of Caution: While the flavor might be a pro for some, not everyone will love the taste.

Prime Protein

Coming in ninth place for our ranking of the best paleo-friendly protein powders is none-other than Prime Protein.

The product is made from 100% grass-fed beef protein–a definite plus–and it is completely free of gluten, dairy, and soy.

This powder is also free from fillers and artificial ingredients, including hormones, antibiotics, fillers, artificial sweeteners, and preservatives, giving this Prime Protein our paleo stamp of approval.

Note of Caution: The product is sweetened with stevia, which can be a drawback for some, and is a bit expensive when compared to other protein powders on the market.

Health Warrior Superfood Protein Powder and Probiotic

The final pick in our ranking of the 10 Best Paleo-Friendly Protein Powders comes from Health Warrior.

What we liked about the company's Superfood Protein Powder is that this plant-based option provides not only ample protein, but also your daily dose of probiotics.

In addition, the powder contains superfoods like hemp, chia, flax, and pumpkin to supercharge that smoothie or protein shake with easily digestible ingredients.

What's best, the powder is not only paleo-diet-friendly but also contains a complete amino acid profile.

Note of Caution: This protein powder has a strong flavor, so it won't mix as well into coffees, smoothies, or baked goods.
Is Bone Broth Protein Paleo?
While bone broth itself is paleo-friendly, not all bone broth protein is made equal. The bone broth proteins we included here are all free from dairy, gluten, soy, and added sugar.
What Makes a Protein Powder Paleo-Friendly?
All powders need to be free from dairy, soy, gluten, grains, and added sugar. We also made sure that the products used high-quality protein sources such as grass-fed beef protein or collagen peptides.
What are the Best Paleo-Friendly Protein Powders?
We gathered trusted reviews from across the internet and did our own ingredient detective work to determine the 10 best paleo-friendly protein powders around. The overall winner in this category goes to Vital Proteins Collagen Peptides, but there were nine other close contenders as well.
RAVE Recommends
If you are searching for a new protein powder that fits your paleo lifestyle, this is our own researched list of the 10 Best Paleo-Friendly Protein Powders. Still curious about these products after reading our article? Click the links below to check out the goods for yourself.