The keto diet has a stringent set of rules.
A high-quality, low-carb keto protein powder is a necessity for keto dieters who need a meal replacement, or a pre- or post-workout supplement. For us, the AAKG (L-Arginine Alpha-Ketoglutarate) Powder by Bulk Supplements tops our list of all the best keto protein powders. It is a one-of-a-kind protein powder that supplies ketones to feed the citric acid cycle, and arginine to keep your blood and muscles pumping. It's our top pick for the best keto protein powder.
If you are new to the keto diet or have been eating keto for quite some time now, you may be in need of a keto-approved protein powder. One that is, of course, high in fat, moderate in protein, and low in carbs. Standard protein powders, such as whey, can be very low in carbs but tend to be super high in protein and mostly fat-free. These do not fit the magic ratios of keto, where 70% of your diet is fat.
There are many keto-friendly sources of protein for protein powders, some vegan like pea protein, and some animal-based like bovine collagen. There are advantages to both, depending on your dietary restrictions and eating preferences. At RAVE, we think there is a place for both.
We want to bring you our best keto protein powders that deliver quality, the right macro balance, and of course, flavor. On top of that, we considered quality ingredients that are natural and healthy. So here we have it, our top picks for the best keto protein powders.
The Keto Protein Powders We RAVE About
All these keto protein powders are worth a try, but a few stood out above the rest:
You can use protein powders in your daily routine to increase protein consumption, replace meals, or supply amino acids as a pre- or post-workout supplement. In other words, protein powders are versatile. We see many people using protein powders for various reasons.
Who Uses Protein Powder?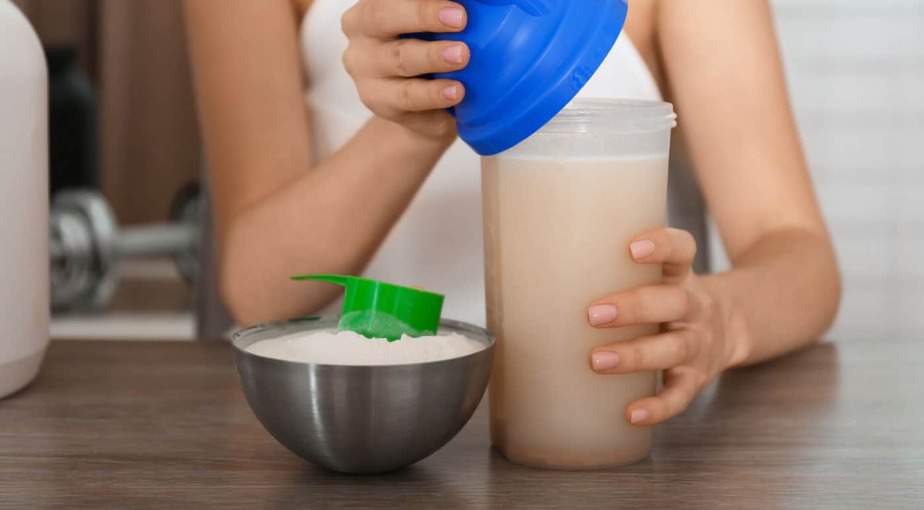 Bodybuilders (or even your everyday gym junkie) are some of the most frequent protein powder users because using them is an effortless way to get in a lot of protein. Why is this important? Protein powders contain amino acids, which are the building blocks for muscle. So, it makes sense that women and men who are trying to get their pump on at the gym and gain some serious muscle mass are big users of protein powder.
Another everyday user of protein powder is someone trying to lose weight. Protein has the ability to help you feel fuller for longer, increase your metabolic rate, and help you lose weight. As you can see, replacing a meal with a protein shake could help you avoid overeating and drop a few extra pounds.
Variables in Protein Powders
Protein Type
Some of the most common (and classic) protein powders are made from whey (which comes from milk) or plant proteins such as pea or brown rice. These proteins are water-soluble, so they are easily mixed into smoothies, juice, or even plain water. However, there are many other types of protein powders.
Whey protein powder is probably the most typical protein used in protein powders. It is easy to  mix into smoothies and drinks and has a great texture. Plus, it can help support you in gaining muscle mass, wound healing, and even malnutrition.
Plant-based protein powders are suitable for everyone, but are primarily geared toward vegans who do not eat any animal-based products, including dairy. There is a variety of plant proteins that can be used to make powders, including oat, soy, rice, and pea.
Some protein powders are made from only amino acids, such as branched-chain amino acid protein powders. These powders are geared toward people looking to support their time pumping iron at the gym, and to help increase their muscle mass.
This isn't the end—there are many other types of protein powder varieties out there, but these are some of the most common. 
Other Ingredients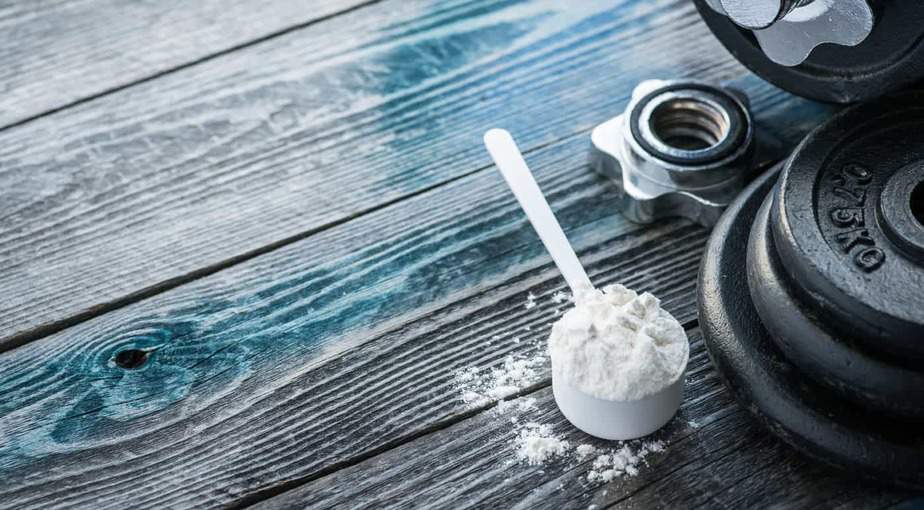 Aside from protein, protein powders can include an array of other ingredients—some good, some bad, and some ugly. Usually, protein powders are flavored and sweetened in some way, so you can generally find sugar or sugar substitutes in protein powders. If weight loss is one of your reasons for using protein powder, or if you are eating keto, added sugar or corn syrup may be a big no-no.
Healthier alternatives like stevia are also available in many of the more "health-savvy" products. Unfortunately, it is not uncommon to find artificial sweeteners like aspartame, sucralose, and sugar alcohols in protein powders as well. These have little to no carbohydrates, but some are less health-promoting than others.
Some protein powders are flavored naturally, with ingredients like real cocoa. On the other hand, others contain unnatural flavoring agents as well as artificial colors. It is essential to look at the label and see what ingredients are in your protein powder, as they vary widely from brand to brand. Make sure your protein powder is both clean and keto.
Trends in Protein Powders
Bone Broth
Move over whey protein powder—there is a new sheriff in town. Bone broth-based protein powders have become more and more popular among health-conscious people. Bone broth is made by boiling the bones from beef or chicken for 12-48 hours (much longer than your typical broth). Boiling the bones for this long period of time pulls out various micro and macronutrients and creates an uber-healthy broth.
Bone broth is known for numerous health benefits due to its high mineral, vitamin, and collagen content. It contains amino acids and vitamins, which can help repair the digestive tract lining, protect the joints, and build muscle. Bone broth protein powders are a popular choice for people who want more from their protein powder.
Superfoods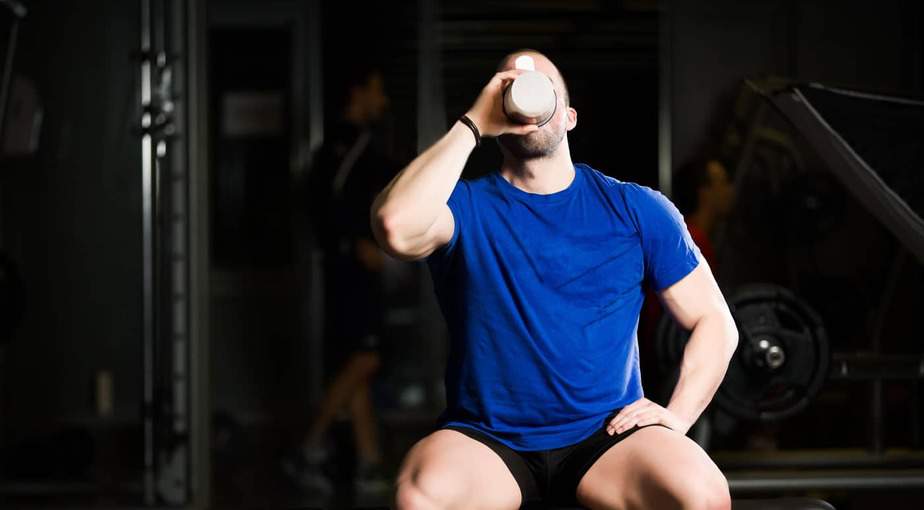 You may have heard of superfoods, which are typically high-antioxidant fruit, veggies, herbs, or even algae. Acai berry, spirulina, and matcha green tea are all superfoods. A trend we are seeing in protein powders is the addition of superfoods to make an all-in-one powder.
The addition of superfoods to protein is especially common in vegan protein powders. They are sometimes marketed as a meal-replacement smoothie, as they contain many different fruits and veggies, which supply lots of vitamins, minerals, and plant polyphenols (the super healthy pigments in fruits and veggies).
Methodology
When it comes to choosing the best keto protein powders, there is a lot to consider. From the macronutrient profile to the price to the taste—we looked at it all. We searched high and low to bring you our best keto protein powders that not only serve up flavor but keep you on track with your diet. We made sure none of our picks had too many carbohydrates to throw you out of ketosis, or a price tag that will drain your piggy bank.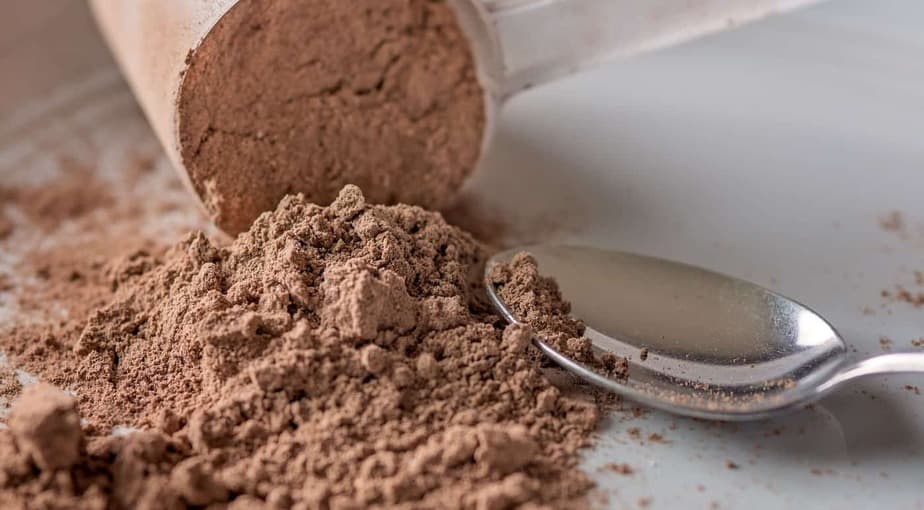 Nutrient profile:

How many carbs does the powder have? Is it high in fat? Is it a source of fiber?

Synergistic ingredients:

Are there herbs that support energy and stamina? Does it include MCT oil for fat and readily available energy? Are there other health-promoting ingredients?

Taste:

What is the flavor like? What is used to flavor the powder? Are there multiple flavors available?

Price:

Is the price fair? Are similar products more or less expensive?

Artificial ingredients:

Are there synthetic flavors? Artificial colors or sweeteners? Does it contain binders or fillers?

Reviews:

What do the reviews say? How many reviews are there?
Тхе Best Keto Protein Powders
What is the difference between carbs and net carbs? 
When you adopt a keto diet, you have to learn a lot about macronutrients—protein, carbs, fat—as well as ratios. Sorry if you don't like math! One thing that confuses a lot of people is carbs versus net carbs. It is an important distinction to understand, since following a keto diet involves strict adherence to proper fat to protein to carb ratios.
Carbohydrates come from sugar and starch-containing foods. In 1 gram of carbohydrates, there are 4 calories, which becomes metabolized into quick fuel for the body. There is a caveat: net carbs. When you read a nutrition label, you may notice that under "carbohydrates," there is an indented line that says "fiber" and, in some cases, another line below that which lists "sugar" and perhaps "sugar alcohols." What the label shows is first, the total amount of carbohydrates the food contains, and second, what components (sugar, fiber, etc.) make up those carbohydrates.
Total carbs are listed at the top of the section. So what are net carbs? Ready to take out your calculator? To calculate net carbs, subtract both fiber and sugar alcohols from the total carbohydrates. For example, if a food has:
Carbohydrates:

6 grams

Fiber:

4 grams

Sugar:

1 gram

Sugar Alcohols:

1 gram 
There are 6 grams of carbs in total, and 1 gram of net carbs. The reason why this number is important is because both fiber and sugar alcohols do not contain calories like sugar and starch do. In a way, they "don't count" as carbohydrates. This is important for people eating keto to know, because it makes a difference in their daily macronutrient intake. 
What is the difference between regular protein powder and keto protein powder? 
As you search for a protein powder, you may wonder if it is important to buy only protein powders that are "keto-approved." The answer to this is, not necessarily. Some protein powders that aren't marketed explicitly at keto are still suitable for a keto diet. Let me explain.
First and foremost, to be "keto-approved," a protein powder has to be low in net carbohydrates. What is low? In general, less than 5 grams of carbs per serving. There are many protein powders available that check this box. However, eating keto means eating a high ratio of fat, which is another important aspect to consider. 
It is common to find protein powders with zero or minimal fat. This isn't ideal for a keto diet because the goal is to switch your metabolism into fat-burning—but you need to eat enough fat to do so. In many keto protein powders, there is added coconut oil, MCT oil, or another type of fat for this very reason. However, you could always add MCT oil or another oil to your regular protein powder at home.
Lastly, with a keto diet, you don't want to consume too much protein, as the majority of your energy should come from fat. Keto protein powders tend to be lower in protein than a standard type. As you have probably gathered, there are lots of factors to consider when looking at keto versus regular protein powders. The protein powder doesn't have to be specifically for people eating keto, but it should have low carbohydrates. 
What is the best keto protein powder?
The answer to this question isn't an easy one, but here at RAVE, we think we found the best of the best keto protein powder: Bulk Supplements AAKG (L-Arginine Alpha-Ketoglutarate) Powder. There is a lot to love about this protein powder, and there are unique ingredients we don't often find in other similar products.  
This isn't your basic protein powder. It contains arginine and alpha-ketoglutarate, which makes it stand out from the crowd and especially appealing to people on a keto diet. How so? For starters, arginine is an amino acid that creates nitric oxide, which causes blood vessel dilation. When your blood vessels dilate, they can bring oxygenated blood to your muscles more efficiently. Long story short, you can really get your swole on at the gym.
If you read "alpha-ketoglutarate" carefully, you'll notice the word "keto" in it. This is not by chance. Alpha-ketoglutarate is actually one of the ketones your body produces. It helps to regenerate one of your cell's energy cycles: the citric acid cycle. This means that it can help your body to become a lean, mean, energy-producing machine. 
This Bulk Supplements protein powder is a unique and special combination of two ingredients that are ideal if you are on a keto diet or want to optimize your time in the gym. If you ask us, it is the best keto protein powder on the market.
RAVE Recommends
If you are looking to take your health to the next level, check out some of our other top picks for health and wellness: