Not all keto snacks are created equal—while some are delicious, they may not be exactly health-promoting.
On the other hand, ultra-healthy keto snacks may not be satisfying and leave you wanting more. Vermont Original Beef & Pork Sticks check all the boxes of the best keto snacks. With zero carbs, 6 grams of fat, and 6 grams of protein, these hunger-curbing meat sticks made from hormone- and antibiotic-free animals are a go-to snack for a keto diet.
When we think of snacks, most of us think of a bag of chips, a chocolate bar—heck, even an apple. The truth is, most of our go-to snack food tends to be high in carbohydrates—a big no-no for a keto diet. After adopting a keto diet, many people can go for more extended periods without eating. However, having keto-friendly snack options is essential to maintain consistency in eating keto. We searched high and low to compile a list of the best keto snacks available.
The Keto Snacks We RAVE About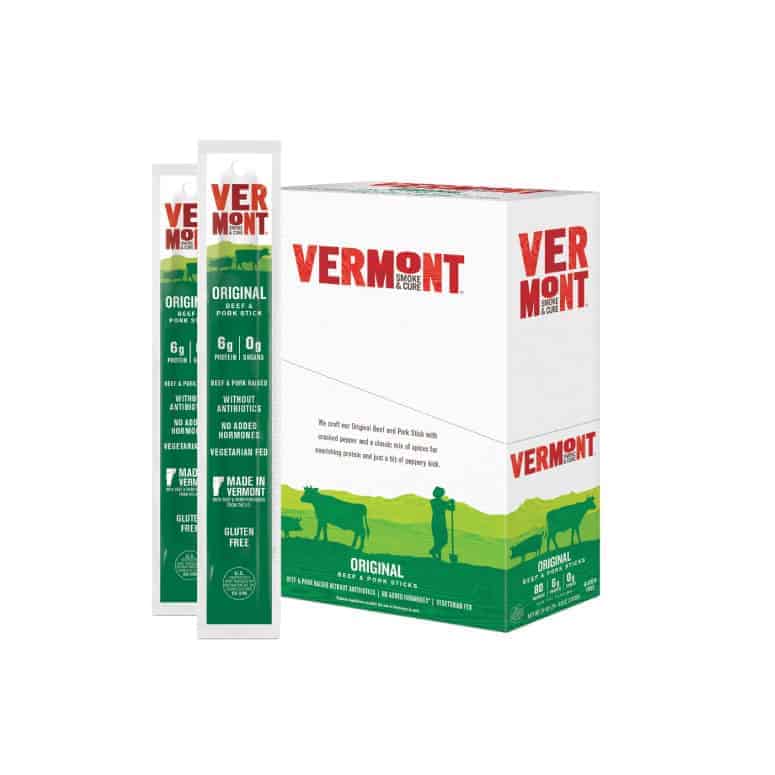 Best Overall Keto Snack
Vermont Original Beef & Pork Sticks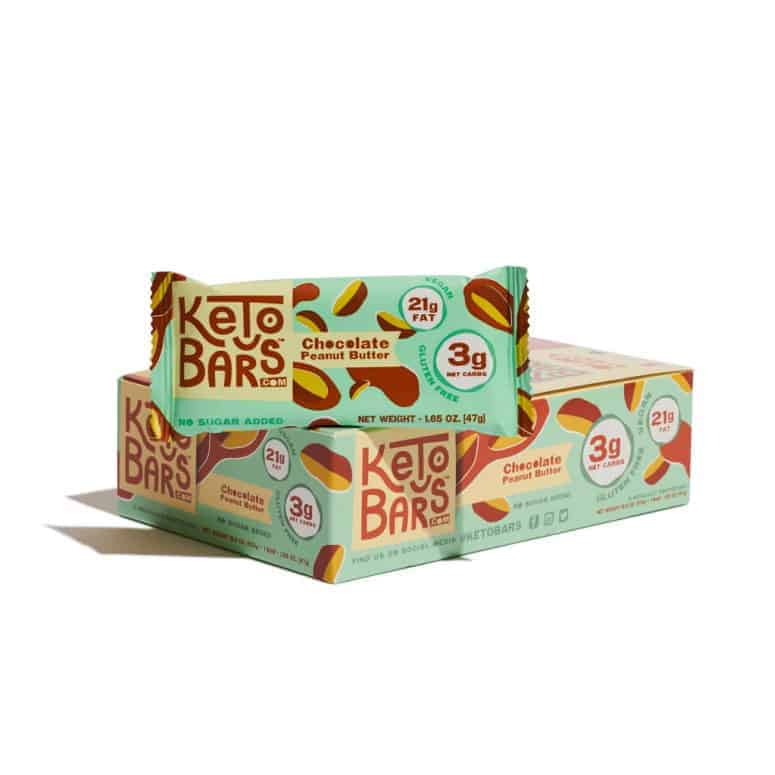 Best Vegan-Friendly Keto Snack
Keto Bars
Understanding Keto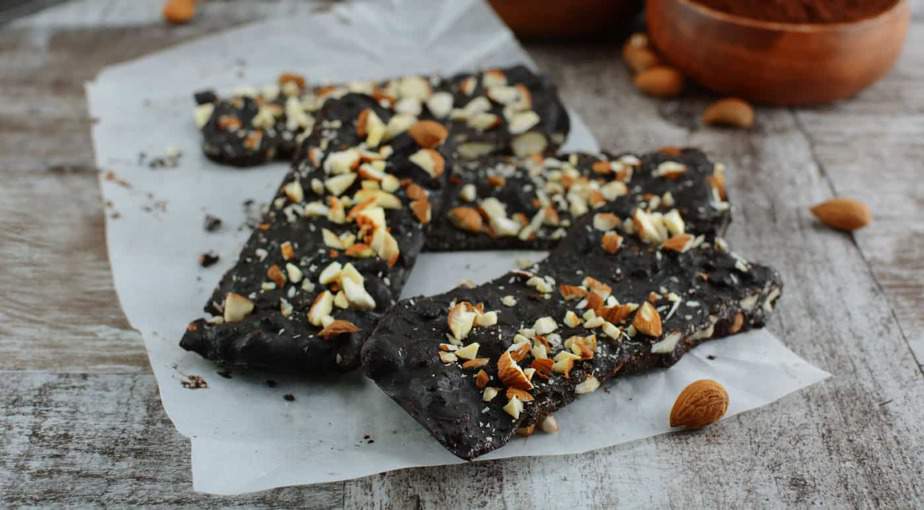 A keto diet is one that is high in fat, moderate in protein, and very low in carbohydrates. When you restrict carbohydrates, your metabolism burns fat instead of primarily sugar and starches. The theory with keto is that, when this happens, you enter "ketosis" and are better able to tap into your body's fat stores to burn for energy.
Ketosis is the goal for most people on a keto diet. You know you are in ketosis by the level of ketones in your urine. Ketones are made when your body breaks down fat for energy. As long as you continue to consume very low levels of carbohydrates, you can continue to burn fat for energy.
Some people adopt a keto diet for weight loss, while others wish to improve their mental clarity or promote brain health. The keto diet was actually created initially for people suffering from seizures.
Methodology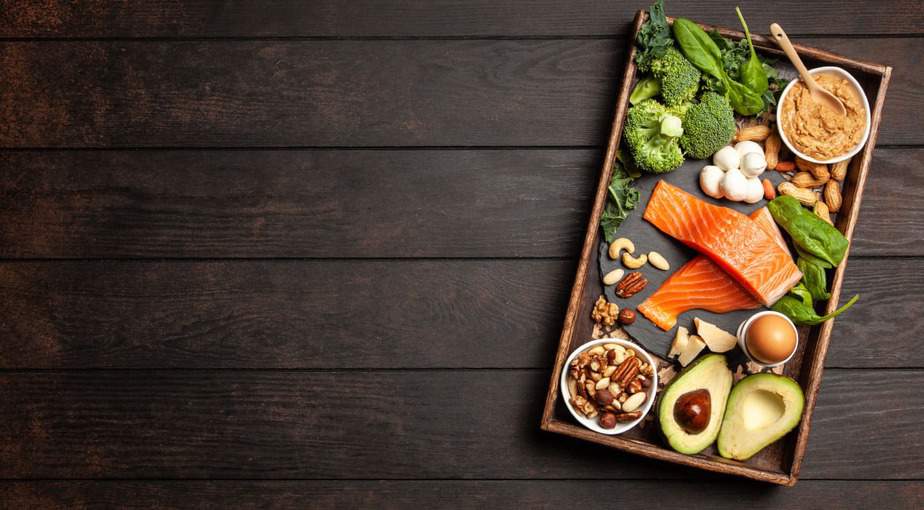 Here at RAVE, we take snacking very seriously, and we want to share only the best keto snacks with you. We searched for crave-worthy snacks that meet the keto diet's nutritional criteria and that won't break your bank account. We took the taste of the product, the nutritional quality, and reviews into careful consideration. Plus, we know that some people have dietary restrictions such as food allergies, so we made a note of which keto snacks were also allergen-free (double bonus!).
Taste: How does the product taste?
Nutrition profiles: How many net carbs does the product have? How many grams of fat and protein? Are there artificial sweeteners?
Allergens: Is the product suitable for gluten-free diets? Dairy-free?
Price: The product reasonably priced?
Reviews: What do people say about the product?
The Best Keto Snacks
1
Vermont Original Beef & Pork Sticks
A great keto snack one tastes amazing, curbs your hunger, and is, of course, low in carbs. Vermont's Original Beef & Pork Sticks are our overall best keto snack for those very reasons. Each stick has 80 calories, 6 grams of fat, 6 grams of protein, and zero carbs. A keto eater's dream! Vermont offers their keto meat sticks in a variety of flavors, such as Turkey Pepperoni, BBQ Beef, and Honey Mustard Turkey—no bored taste buds here. Their best selling flavor is the Original Beef & Pork (keeping it classic).
Since these meat sticks are high in both protein and fat, they help nip your hunger in the bud and keep you full and energized between meals, without breaking ketosis. Although there are zero carbs, they do contain sugar. Vermont uses only the highest quality meat, which is entirely free from antibiotics and hormones, and fed an entirely vegetarian diet. Plus, these meat sticks are free of nitrates or other preservatives. For our keto friends that are gluten- and dairy-free, no worries here, because Vermont's products are 100% free from both.
A 24-pack sells for a reasonable $32.95. Also, if you know you will be munching on these meat sticks often, you can subscribe and save 10%. We love this keto snack, and it is evident that many others do, too. Vermont's keto meat sticks have hundreds of 5-star reviews on their website.
Pros
Zero carbs
Variety of flavors
Free of gluten and dairy
Eating keto can be a challenge, and searching for keto-approved snacks can be stressful. Or, it can feel like you are eating the same thing over and over. The Keto Box makes these two concerns disappear. It is your one-stop-shop for all things keto snack. The Keto Box is a subscription that is delivered to your door every month, filled with delicious keto goodies. Each month, you get over ten different keto snacks like bars, cookies, and nuts; as well as keto baking supplies, such as keto brownies; plus keto-approved sauces and condiments.
The subscription is $40 per month and renews automatically, but you can easily cancel at any time. With the subscription, you also get exclusive coupons, a 28-day keto meal plan, and coaching. Although you can send feedback on the snacks you loved or didn't like so much, you can't fully customize your box by selecting your snacks. For super picky keto eaters, this may be a concern, but the benefit is that you get to try new keto foods every month.
The Keto Box takes keto snacking very seriously. It does not include any foods with over 5 grams of net carbs, or sweeteners that aren't keto-friendly. While some of their products are gluten- and dairy-free, boxes are not customizable for food allergies or dietary restrictions.
Pros
Different items each month
Less than 5 grams net carbs
Very reasonably priced
Cons
You cannot choose snacks
Cannot customize for allergies
When you think of keto snacks, the obvious choice may seem like meat and cheese—but what about our vegan or vegetarian keto friends? Don't worry, we haven't forgotten about you. Keto Bars are completely keto, vegan, and vegetarian approved. Plus, they are free from the most common allergens: gluten, dairy, and soy.
The ingredients are simple, including nuts, coconuts, and fruit. These bars are sweetened with erythritol and stevia, which do not provide any carbohydrates. Still, followers of the keto diet are divided on whether or not to eat artificial sweeteners. Each bar has 18 grams of fat, 5 grams of protein, and 5 grams of carbs. The ratio of fat to protein and carbs is entirely in line with keto. With 18 grams of fat, they are sure to keep you satisfied.
Keto Bars come in four different flavors, like chocolate peanut butter, chocolate-covered strawberry, mint chocolate, and dark chocolate coconut almond. Can't decide? They offer a sampler, which includes three of each flavor. Reviewers on the website rave about how tasty the flavors are, with close to a 5-star average. A box of ten sells for $24.95, which means each bar is just under $2.50. However, if you subscribe, you can save 10%.
Pros
Vegan keto option
Delicious flavors
High in fat
Cons
Somewhat pricey
Contains erythritol
4
Quest Tortilla Style Protein Chips
The crunch of a tortilla chip can feel like a distant memory for the keto dieter, but who says corn is the only ingredient that makes a good chip? Quest's milk protein-based chips have all the crunch and flavor of a tortilla chip with a tiny fraction of the carbs. These chips come in seven flavors, such as loaded taco, nacho cheese, barbeque, and sour cream and onion.
Quest is a high-protein snack, which is still appropriate on a keto diet. A bag of the nacho cheese flavor contains 6 grams of fat, 5 grams of carbs and 18 grams of protein. The chips are available in a 12-pack for $24.99, which means one bag is around $2. When you compare the price of Quest chips to regular chips, it is safe to say these chips are very reasonably priced. Typically we expect much higher prices for keto-friendly snacks.
The main ingredient is cheese and other dairy proteins. While these chips are gluten-free and keto-friendly, if you are vegan or sensitive to dairy, these chips won't jive with your dietary restrictions. On Amazon, reviewers give these keto tortilla chips close to a 5-star average. People say these chips satisfy their crunchy chip cravings without breaking hard-earned ketosis.
Pros
Seven flavors
Reasonably priced
Close to a 5-star average
Cons
Contain dairy
A tad high in carbs
5
Low Karb Cinnamon Nut Granola
There is nothing better than a bowl of crunchy granola in the morning. Low Karb's Cinnamon Nut Granola is made with almonds, nuts, seeds, coconut, and a dusting of cinnamon—and honestly, you can't tell it apart from oat-based granola. The biggest difference is that a bowl of Low Karb granola contains only 2 grams of net carbs. Customers on their website are impressed with the flavor, giving this granola a 5-star rating.
Low Karb is also available in a cacao flavor and blueberry cinnamon. Although, some of the reviews say all the varieties taste the same. This granola is sugar-free and sweetened with erythritol, a keto-approved sugar alcohol. Some keto dieters do not allow sugar alcohol in their diet, so it is important to be aware of which sweeteners are used. Each serving (1/3 cup) contains 190 calories, 18 grams of fat, and 5 grams of protein. There are 10 grams of carbs in total, 4 grams of which are fiber and 4 grams are sugar alcohol, leaving 2 grams net carbs per bowl.
An 11-ounce bag sells for $12.99, which is quite a bit more expensive than regular granola, but it works out to be less than $0.50 per bowl. However, customers online note that the portion size is small for the price. Since regular granola uses oats, which are much cheaper than nuts and seeds, the price is on the expensive end, but still very fair.
Pros
Good source of fiber
Only 2 grams carbs per serving
5-star rating
Cons
Pricey ($12.99 for 11oz bag)
Flavors taste the same
Contains dairy
6
Left Coast Performance Keto Nut Butter
The term "fat bomb" is probably familiar if you follow a keto diet. A fat bomb is basically a mix of high-fat foods like oils and nuts, and sometimes cocoa or a keto-friendly sweetener. In many cases, people make their own fat bombs. Left Coast Performance's Keto Nut Butter takes the work out of fat bombs by offering a whole jar of high-fat, delicious nut butter.
The ingredients are simple: macadamia nuts, almonds, cashews, coconut butter, and MCT oil. Individuals following the keto diet love MCT oil, as it is easily absorbed and becomes a quick source of energy while in ketosis. The nuts in the nut butter are not only very high in healthy fats, but they are also a good source of fiber, too. One tablespoon contains 10 grams of fat, 2 grams of protein, and 1 gram of net carbs with 2 grams of fiber.
Each jar contains about 17 servings and costs $14.99. If you compare the price to other nut butter on grocery store shelves, Left Coast seems expensive. Keep in mind, this nut butter contains MCT oil as well as coconut butter, which elevates it even more. Currently, this nut butter comes in just one flavor, but reviewers online rave about how tasty it is.
Pros
Vegan-friendly
High in healthy fats
Contains MCT oil
Cons
Pricier than other nut butters
Currently only one flavor
Not suitable for nut allergies
Sometimes when you reach for a snack, you need to satisfy your sweet tooth. Being on a keto diet can eliminate many of the typical sweet treats available. But, don't worry, there are options—and good ones. Dang Coconut Chips are crunchy, have a naturally sweet taste, and (most importantly) are keto-friendly.
These chips have two ingredients, coconut and sea salt—that means no added sugar or sugar alcohols. Although, coconut does contain natural sugars and carbohydrates. For one serving, which is one-third of a bag, there are 15 grams of fat, 2 grams of protein, and 10 grams of carbs with 5 grams as fiber. This means, for one-third of the bag, there are 5 grams net carbs, but for the whole bag you are looking at 15 grams of net carbs.
The coconut chips come in four flavors: lightly salted, original, caramel, and chocolate. Be aware the original, caramel, and chocolate varieties are not keto-friendly, as they contain added sugar. While this product has excellent reviews on Amazon with a 4.3-star average, there are quite a few customers who are not fans of the taste.
Pros
No added sugar
Gluten-free and vegan
4.3-star average (on Amazon)
Cons
Slightly higher in carbs
Many reviewers dislike taste
Contains tree nuts
When you think about cheese, you may think gooey, savory, stringy, chewy. The words crispy and crunchy don't usually come to mind. Whisps Cheese Crisps flipped the script on cheese and used the keto-favorite ingredient to make a satisfying crunchy snack. They offer five flavors: asiago pepper jack, cheddar, bacon BBQ, tomato basil, and parmesan, which all contain only 1-2 grams of carbs per serving.
They are also gluten-free, and the ingredients are simple: cheese! Each flavor has a combination of different cheeses baked with various herbs and spices to create different flavor options. There are no artificial ingredients in these crisps. Plus, the milk and cheese come from hormone-free cows. Aside from being low in carbs, this tasty snack is also a good source of calcium.
One complaint people have is the portion size. For the price, reviewers say there is not much product in the bag, and the bag is mostly filled with air. A pack of five sells for just under $20 on Amazon. While many of the reviews on Amazon are positive, some people feel these cheese snacks have crunch but lack flavor.
Pros
Gluten-free
No added sugars
Good source of calcium
Cons
Not vegan
Small portions
Lack of flavor
9
EPIC Sea Salt & Pepper Pork Rinds
EPIC is known for its unique animal-protein snacks. As a brand, EPIC emphasizes grass-fed, high-quality meats, which make for healthy snacks that are satisfying. Also, EPIC is committed to respecting animals and uses every part of each animal to create products and avoid waste. While their snacks are suited for the paleo diet, these Pork Rinds are perfectly designed for a keto diet.
EPIC Pork Rinds are made from pork skin and pork fat, along with salt, pepper, and other seasonings. They are fried in pork lard to create a crispy, crunchy snack. In a 0.5-ounce serving, there are zero carbs, 8 grams of protein, and 4.5 grams of fat. Although these are keto by the book, animal proteins and fats that are fried at high temperatures are not typically considered "health-promoting." This type of preparation produces advanced glycation end products (AGEs), which are inflammatory and are associated with some chronic diseases. It is important to consume a lot of antioxidants to counteract AGES.
Aside from being both keto- and paleo-friendly, pork rinds are also gluten-free. They come in a 2.5-ounce bag, which is about five servings of 0.5 ounces each. They are sold in a four-pack for $15.99, which works out to $4 per bag. There is a total of seven appetizing flavors, including Texas BBQ, Chili Lime, and Maple Bacon.
Pros
Dairy-free
Zero carbs
Company has great values
Cons
Not suitable for vegetarians
Not "health-promoting"
More paleo than keto
---
When you follow a keto diet, it can be a challenge to find snack foods that won't spike your blood sugar and take you out of ketosis. Foods that contain a lot of fat and a small number of carbohydrates (or none at all) are ideal choices for a keto-friendly snack. For the most part, meat and cheese products are good options. However, high-quality sources of meat and cheese are essential to be health-promoting. For vegans or vegetarians, it can be more of a struggle to find keto snacks since meat and cheese are off the table.
It is important to look at the ingredient lists of keto snacks to ensure they are not full of artificial ingredients like artificial sweeteners or food dyes. Plus, snacks that actually taste good are important as well. Another factor to take into consideration is the price tag. Keto snacks often use meat, cheese, and nuts, which tend to be more expensive than wheat, table sugar, and corn, which is what a lot of traditional snacks contain.
Keto Snacks – FAQs
Can I eat artificial sweeteners on keto?

The answer to this question comes down to a personal choice. For some people, eating keto means loads of bacon, cheese, and artificially sweetened fat bombs. For other people, their keto style is a lot of avocados, nuts, eggs, and coconut oil. As you can see, eating keto can really vary in terms of food choices.

Artificial sweeteners may include sugar alcohols like xylitol and erythritol, as well as aspartame, and sucralose, and natural sugar replacements like stevia. Each of these sugar substitutes is very low in carbohydrates, yet tastes sweet. The question is, how does this affect ketosis? Another concern is, what impact does it have on other aspects of your health?

Since artificial sweeteners are very low in carbohydrates, they do not spike your blood sugar as regular sugar does. However, they may impact your body's perception of sugar intake. In other words, your body may expect sugar when it tastes something sweet. It could influence your insulin output, which impacts your ability to lose weight and enter ketosis by causing insulin resistance.

Some people choose to avoid all sweeteners on their keto diet (natural or artificial), while others don't. If you currently eat a lot of artificial sweeteners and are not losing weight or seeing your blood sugar and insulin levels improve, you may want to reconsider this area of your diet.
Why are keto snacks more expensive?

You may have noticed that when you compare the prices of keto snacks to regular ol' snacks, keto snacks seem to be a lot more pricey. This is true, and for a good reason. Most run-of-the-mill snacks are made from ingredients like sugar, flour, corn, and potatoes. What do all of these ingredients have in common? They are high carb—well, yes. But one other thing: they are cheap!

Keto snacks, on the other hand, are made mostly from ingredients like meat, cheese, nuts, seeds, and oils like coconut and MCT. These ingredients are not cheap. Even if you look at the prices of some of the raw ingredients such as cheese or macadamia nuts, you will notice they are expensive as well.

Keto snacks are also a newer type of product in the marketplace. Often, smaller companies make them, which means they do not necessarily have the production power and large-scale manufacturing factories that a huge company does. Over time, as keto snacks become more popular and widespread, we may see a decrease in their sale price.

It is important to keep in mind that keto snacks are usually more nutritious than typical snacks (sorry to break it to you, chocolate bars aren't nutritious). Keto snacks may actually serve as an actual meal or meal replacement rather than a quick fix. Although keto snacks may cost more, they may actually replace a meal in some cases.
What is the best keto snack?

For us, the best keto snack is easy: The Vermont Original Beef & Pork Sticks are at the top of our list. They are full of both fat and protein and have no carbs whatsoever, which are the foundational characteristics of the best keto snacks. They leave you satisfied without breaking your hard-earned ketosis state. Each stick has 6 grams of protein and 6 grams of fat. As far as carbohydrates go—zero!

Aside from the nutritional profile of the Vermont meat sticks, they are flavorful and delicious. We can't get over the variety of flavors, which each have a completely unique taste. Their meat sticks are made from turkey, pork, beef, as well as combinations of these meats. With so many varieties, you won't get bored eating these on a daily basis.

These sticks are also our favorite because they are gluten-free and dairy-free, making them appropriate for those with food allergies or dietary restrictions. Plus, they are made from high-quality meat that is free from antibiotics and hormones. All in all, we think this high-fat, zero-carb snack is the best of the best when it comes to snacking on keto.
The Importance of Keto Snacks
When you follow a keto diet, your blood sugar tends to be less prone to dips and spikes. Because of this, you can often space your meals further apart without feeling hungry—or worse, "hangry." To keep things on track, those following a keto diet must avoid high sugar and high carbohydrate foods. It's essential to know which foods and snacks are keto-friendly. Having keto-approved snacks on hand can help keep you prepared, saving you from having to resort to high-carb snacks.
What Makes a Good Keto Snack?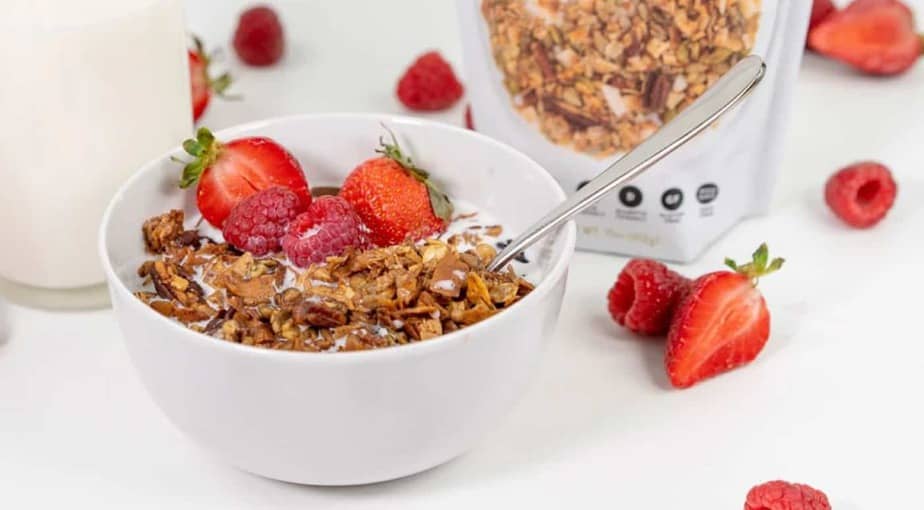 The bottom line for a good keto snack is super low carbs. At the end of the day, too many carbohydrates is the keto diet's mortal enemy. But there is more to it than just low carbs. To make a good keto snack, it also has to be satiating, so your hunger is satisfied. A high fat content and a moderate protein content will help you feel satisfied.
Besides satiating hunger, the best keto snacks should also be tasty, appetizing, and satisfy your cravings. Food is a source of enjoyment, so merely eating to "fill the hole" is not how most people operate. Keto snacks should be tasty and flavorful enough to make you look forward to snack time.
For the most part, people enjoy meat and cheese (which make up many keto snacks). Nuts and seeds are common in keto snacks, and are also full of flavor. The area keto snacks tend to be missing is satisfying your sweet tooth. Sweet foods are high in sugar (hence why they are sweet). However, there are alternative sweeteners like stevia and erythritol, which some people on keto include (and some don't).
Trends in Keto Snacks
New keto snacks are becoming available continually. As consumers change what they look for in snacks, new snacks are created. There are several trends we are seeing in the keto snack arena.
Quality of Ingredients
Aside from looking at the number of carbs, grams of protein, and grams of fat, people are looking at the label for markers of quality ingredients. The words "non-GMO" and "organic" are two significant factors. Many consumers want to know that their products have not been genetically modified and are free from chemicals, such as pesticides.
Another thing people look for is meat and cheese products that are both hormone- and antibiotic-free. People are recognizing that what goes into their food during processing and creation makes a difference in their health.
Dietary Restrictions
Today, many people follow more than one diet. Some people are paleo and dairy-free, others are keto and vegan, and some people are gluten-free, vegan, soy-free, and keto. As you can see, knowing what is in your snack food is vital if you follow multiple diets.
Many keto snacks are dairy- or meat-based, so if you are also vegan or vegetarian, it may be more difficult to find keto-friendly snacks. However, it is possible to eat keto and vegan at the same time. Snacks that are nut- and seed-based are usually good options. Nut butters and bars made from nuts are most often vegan.

Dr. Kasey Nichols, N.M.D.
Dr. Kasey Nichols, N.M.D. focuses on sleep disorders and drug-free pain management utilizing both conventional and alternative medicine at his private practice,
Onyx Integrative Medicine and Aesthetics
, located in Gilbert, AZ. He served as the Director of Medical Operation and Administration at a national substance abuse disorder corporation with 16 facilities across seven states. He graduated from Cleveland University-Kansas City with a Bachelor's of Science in Human Biology, graduating with honors, and holds a Doctorate from The Southwest College of Naturopathic Medicine. He holds licenses in both Arizona and Kansas. Dr. Nichols has given numerous talks to professional organizations, given interviews for newspapers across the United States, and numerous television news interviews with ABC 15/CW 61 in Arizona, Channel 3 in Arizona, and others. Dr. Nichols has appeared in
Cosmopolitan
,
Reader's Digest
,
WebMD
,
Healthline
, and many other health and lifestyle publications.