We recommend products based on unbiased research from our editorial team. We may receive compensation if you click on a link.
Read More.
For the best luggage brand on the market, look no further than Briggs & Riley.
U.S. Luggage LLC, Briggs & Riley's parent company, has been bringing innovation to the luggage industry for over a century. Like wheels on your luggage? You can thank U.S. Luggage for that, since they introduced the first wheeled luggage in 1970.
Have you ever taken a moment to appreciate everything your luggage does for you? Like Chewie in the Falcon, your luggage should be a traveler's best friend: providing everything you need, when you need it.
The Luggage Brands We RAVE About
Ready to get outta Dodge? If so, you need a quality saddle bag.
The brand offers a no-questions-asked "Simple as that" lifetime warranty. The warranty even covers damage caused by an airline! With this guarantee, you can feel confident your satisfaction is Briggs & Riley's top priority.
Read Full Review
Shop Briggs & Riley
Produced with the input of experienced travel bloggers, Eagle Creek offers the best luggage for those who like to go off the beaten path. With Eagle Creek, you'll see the world in comfort and style, wherever you go.
Read Full Review
Shop Eagle Creek
Affordable and reliable, Travelpro was founded by an ex-pilot whose luggage had seen it all. Innovations now standard across the luggage market got their start with this company. You could say Travelpro is the original premium luggage brand.
Read Full Review
Shop Travelpro
And like everything in life, you want the very best. A quality piece of luggage will remain by your side for years to come: functional, fashionable, and reliable. After all, who wants to worry about luggage while you're out there on the road?
So do yourself a favor. Before heading off on your next trip, select from our list of the best luggage brands.
Selecting a luggage brand that's right for you is a personal decision. And we get it — it's not easy to find that just-right balance of style, form, and function.
Do you travel for business or pleasure? Do you tend to pack heavy or light? Do you like to rough it on the road, or is your idea of camping a hotel with bad Wi-Fi?
These are all questions to ask yourself when shopping for luggage.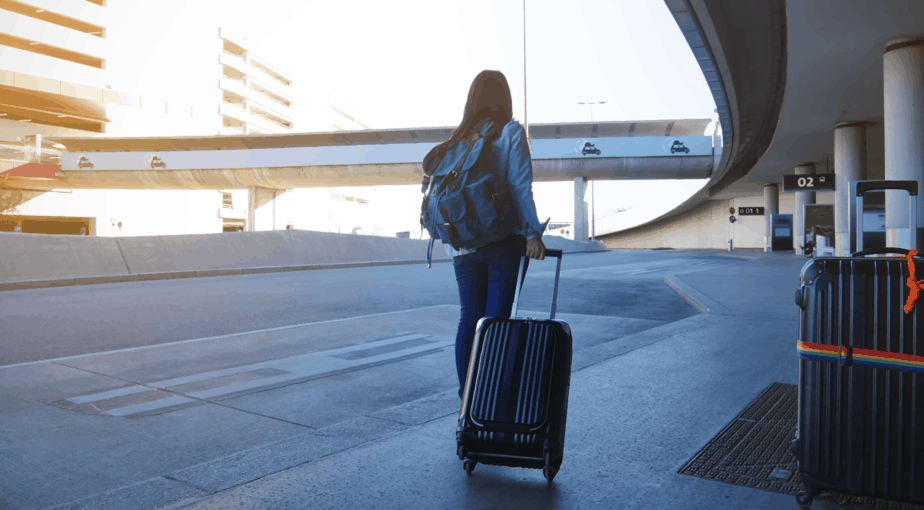 But with a few simple pointers, we'll help you find the best luggage brand for your needs — a brand that will serve you well for years to come while complimenting your traveling style.
Selecting the best luggage brand isn't all subjective, however. Here are some objective considerations to keep in mind while on the hunt for new luggage.
Design: 

Do you like how the luggage looks? Is it appropriate for the way you travel?

Warranty: 

Many luggage brands offer warranties. Get to know any warranties the brand might offer before making a purchase.

Quality of materials: 

Simply put: zippers, wheels, and handles need to last.

Space: 

Does the luggage offer the kind of interior space you need?

Size: 

The best luggage is thoughtfully sized, meeting both your personal needs as a traveler as well as any

airline-specific luggage requirements

.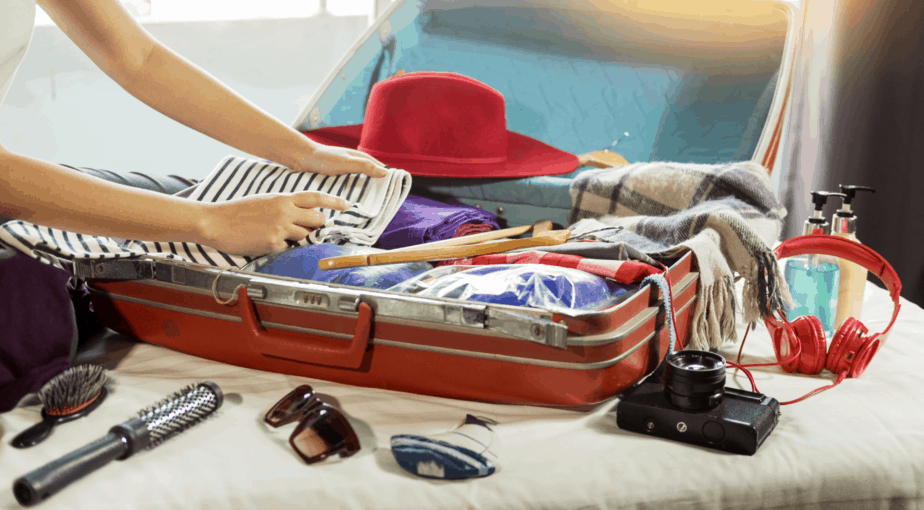 But just what exactly are the airline requirements? If you're planning to fly with your luggage, familiarizing yourself with different airline policies is a good step when selecting the best luggage brand for you.
Carry-On vs. Checked
How much can you fit in that overhead compartment? The answer is…well, it depends.
Larger airlines adhere to the standard 45 linear inches (22" long by 14" wide by 9" deep).
In the ever-changing world of air travel, some companies have loosened up their carry-on luggage size requirements. For example, Alaska Airlines now allows up to 51 linear inches.
Need overhead space for your carry-on? It could cost you.
In an effort to offer lower and lower ticket prices with new "basic economy" fares, some airlines have made overhead carry-on space an upgrade (for a price). But each airline is a little different, so here's what you need to know:
Southwest Airlines: 

This is the only major U.S. domestic carrier offering

 2 free checked bags

with every ticket.

American and United Airlines: 

A basic economy fare on American or United won't even get you overhead bin space. So pack light! United, however, has a handy online tool for calculating baggage fees.

Delta Airlines: Baggage allowances vary by member reward and fare class.
JetBlue: Baggage allowance is tied to fare class.
Spirit Airlines: Rare among budget carriers, Spirit offers a super convenient online tool to calculate bag costs in advance.
Knowing how much you'll pay in baggage fees should inform your ticket purchasing decision. But this knowledge should also play a part in your luggage choice. If your luggage is too big for your preferred airline, it could create hidden traveling costs down the road.
But when should you carry-on your luggage, and when should you check it? Sometimes the choice is made for you. Different airlines have their own rules about what constitutes a carry-on and what must be checked. And these rules may also affect the following:
The dimension and weight limits of your bags
The number of bags can be brought on domestic, transatlantic, or transpacific flights
How much it will cost to check multiple pieces of luggage
Here's a quick breakdown to help make your check-or-not-to-check decision a little bit easier.
Advantages of checked luggage
You can pack more! Even relatively strict size limits on checked bags will allow you much more packing room than a carry-on.

Checked bags are generally allowed to weigh up to 50 pounds. But check with your airline. Policies can vary.

There are a lot fewer restrictions on what you can pack in a checked bag as opposed to a carry-on.
Disadvantages of checked luggage
Checking a bag usually costs money.

Checked luggage is still subject to size and weight limits.

You'll have to wait at baggage claim to get your bag back.

While it's relatively rare, airlines could lose your luggage, or mistreat it.

Best to keep your valuables on your person (or reconsider whether they need to be packed at all).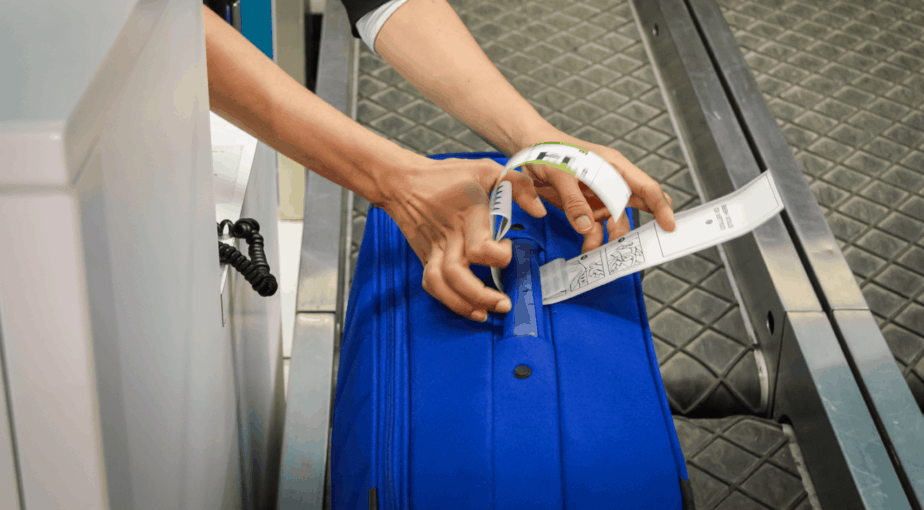 Methodology
We know you have a lot of options when shopping for luggage. So to help, we decided to bring you this list of the very best luggage brands.
To come up with this list, we combed through hundreds of consumer reviews, as well as gathering advice from luggage industry experts and connoisseurs. We even took some luggage out on test runs (…around the block. Not to Paris, unfortunately).
As we examined the offerings from dozens of different luggage brands, here's what we were looking for:
Style

Warranty

Price

Durability

Brand reputation

Overall customer satisfaction

Unique or signature features
We're confident you'll find the best luggage brand for you on this list.
Best Luggage Brands
Related rankings
Which luggage material is the most durable?
All luggage material has its own set of pros and cons. Nylon is light but sometimes prone to staining. Leather is extremely durable, but it's also heavy. Some materials are easier to clean than others.
But instead of focusing on the material that your luggage is made of, perhaps a more important question is whether your luggage is hard-sided or soft-sided. We've gathered some pointers to help you make this important choice.
Should I choose soft-shell or hard-shell luggage?
Hard-sided luggage offers the best protection. Soft-sided luggage offers more flexibility.
That being said, modern technology has made soft-sided luggage more durable, and hard-sided luggage more lightweight. Now more than ever, much of this decision comes down to personal taste.
Here's a quick overview about the difference between these luggage styles:
Most soft-sided suitcases and bags are made out of ballistic nylon, cordura, and polyester.

Nylon fabrics show up in higher-quality soft-side luggage. Polyester is the most popular fabric in cheaper luggage.

Hard

–

side

luggage

is usually

made

with high-tech, lightweight, durable plastics such as ABS and polycarbonate. ABS is the lightest, but polycarbonate is more durable.

The most durable material for hard-side luggage is aluminum, but it's also the heaviest.
Soft-shell luggage makes up the majority of the luggage market. This is largely because composite fabrics are stronger, more pliable, and lighter weight than the materials traditionally used in hard-shell luggage. But hard-sided luggage is making a comeback, with new materials offering better protection for less weight.
It is worth mentioning that hard-side luggage better protects fragile items like electronics, whereas soft-side luggage can sometimes absorb water. (What's that weird smell?)
One other important consideration: At one time, hard-side luggage was prone to cracking. But these days, polycarbonate flexes to absorb impact, minimizing cracks in the outer shell of the luggage.
What is the best suitcase for international travel?
International luggage size standards are mostly based on weight, but the details can vary quite a bit depending on where you are traveling.
Nevertheless, here are a few pointers to keep in mind when traveling internationally.
50 pounds is the usual weight limit. The largest checked international luggage size allowed is 62 linear (total) inches. Standard checked luggage size is often right around 27″ x 21″ x 14″.

Outside the U.S., the limit on carry-on baggage size is often smaller. The rule of thumb is about 21″ max — not 22″, which is common in the States.
However, like any rule, there are exceptions. It's best to visit the website of all the airlines you plan to use while abroad to make sure you're prepared.
What are the best luggage brands?
There's a whole lot of variety in the world of luggage and luggage brands. And if you've ever tried to run through an airport with a rolling suitcase that just wouldn't roll right, you know that your luggage can have a pretty big impact on how much you enjoy your journey.
To help make sure your travel plans go as smoothly as possible, we compiled this ranking of 10 luggage brands offering the highest quality, best value, and most impressive durability on the market. To come up with our list, we assessed each brand based on these metrics:
Style

Warranty

Price

Durability

Brand reputation

Overall customer satisfaction

Unique or signature features
We've provided key information about all 10 of our winners in the full list up above. But if you want to get right down to it, here it is: Briggs & Riley is our best overall luggage brand. For the best luggage brand in the mid-range price spectrum, go for Eagle Creek. And if you want the best luggage brand on a budget, Travelpro has you covered.
RAVE Recommends
Now that you've got your luggage picked out, here are some must-have travel accessories to break in that new suitcase.
William Kennedy
William Kennedy is a staff writer for RAVE Reviews. He lives in Eugene, OR with his wife, daughter, and 2 cats, who all politely accommodate his obsession with Doctor Who and The Smiths.