When COVID-19 first chased us into our homes, some people might have been a little excited.
They thought to themselves: "At last! I have the time I need to pick up those hobbies and meet my personal goals. I'm going to come out of this pandemic a better version of myself!"
Or so they thought.
Turns out, being stuck at home can throw off the old rhythms on which you relied. It only takes a week or two for motivation to fizzle out. We have more free time, but we are less productive than ever. Meanwhile, unhealthy habits are setting in. People are chain-snacking and leading less active lives.
While one health crisis is happening around the world, another is happening inside homes. But it doesn't have to be that way.
And you know that… otherwise you wouldn't be reading this article! You have the motivation. There's still time to make the most out of self-isolation. All you need are the right resources. Ask yourself: How do I want to improve my health? Whether you want to burn calories, build muscle, or start a new diet, there's something here for you. And the best part? It's all free, so you can start today.
Don't be part of a second health crisis. Stay safe. Stay strong. Come out of this healthier than you were going in. It will cost nothing but your sweat. Take a look at our free online workout tools and resources!


Running, Walking, Hiking, and Cycling Workouts
Get out there. See the world. Flee zombies.
1. Nike Run Club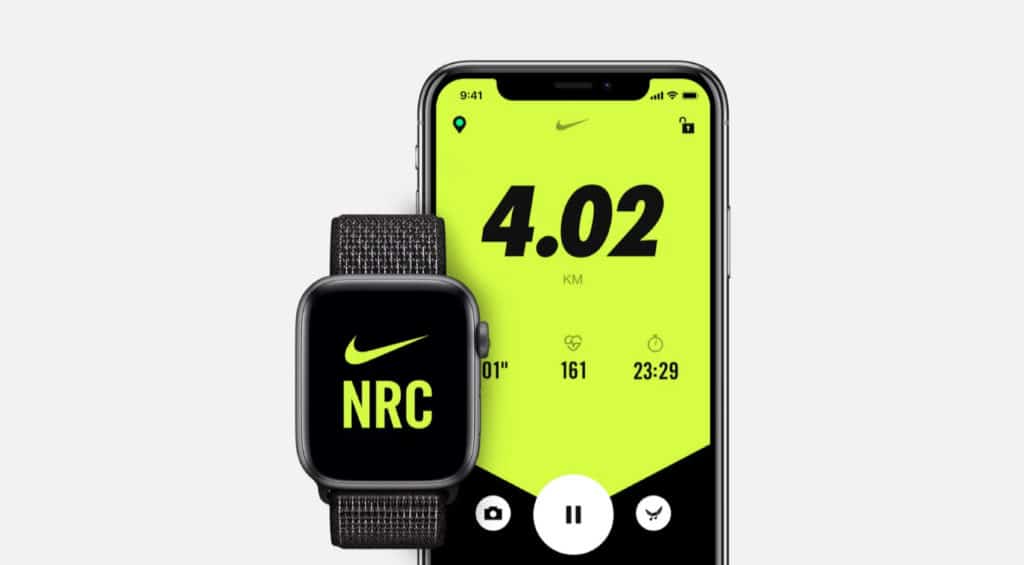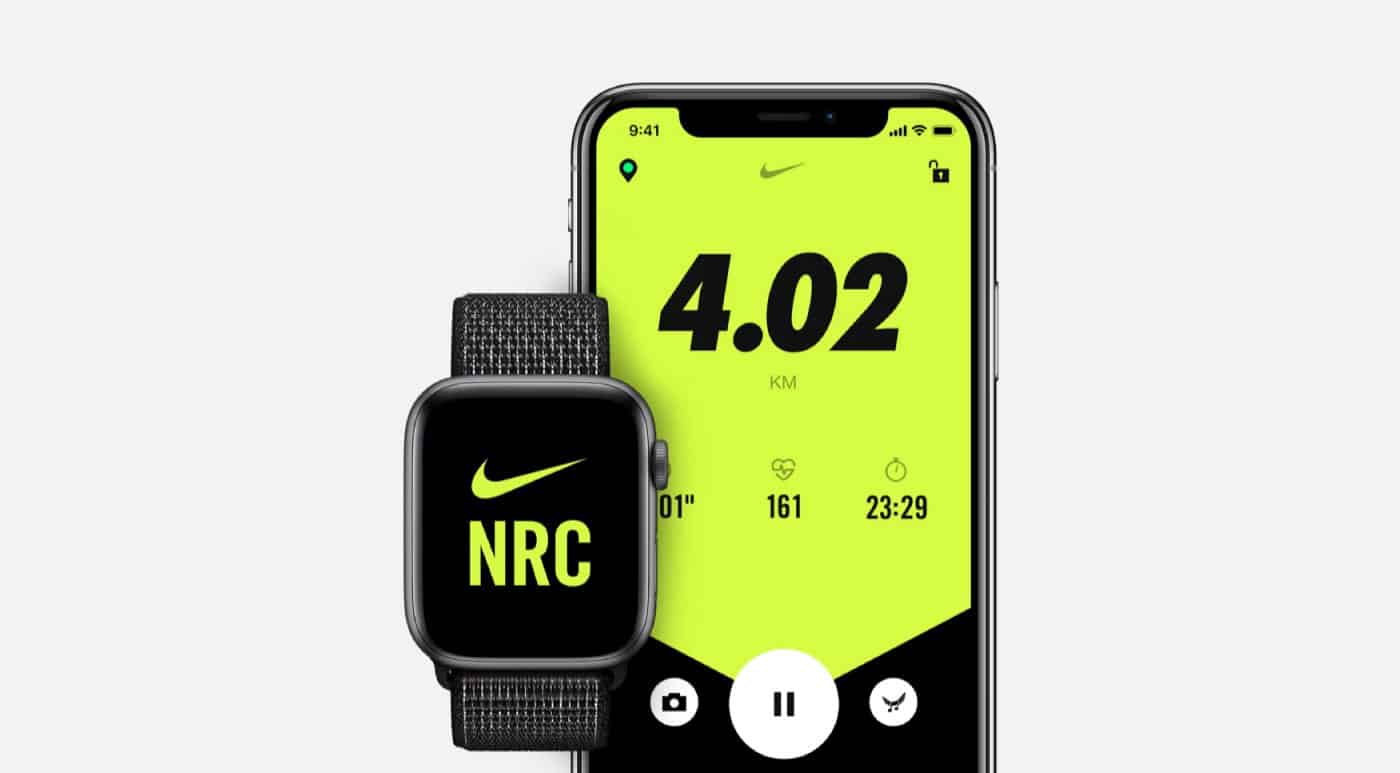 This handy app, available for iOS and Android, helps you craft a custom running path that you are sure to enjoy. It meets you at your level and, little by little, adds manageable challenges that push you up to the next level. All this time, it tracks your pace, location, distance covered, elevation, and even heart rate.
But the best part of the app is the social feature: Tag and challenge your friends. Create point charts and get the whole squad running together, no matter where they live.
Enjoy thrills? Perhaps the most innovative on the market, this fitness app is also a game. After you put in your earbuds, you will find yourself in a zombie apocalypse. You are given a mission that requires you to walk or run to certain sites. If you hear zombies, run faster before they catch you! (The app knows if you aren't running.)
This award-winning story-driven game is certain to entertain and get the adrenaline pumping. You can even create your own missions.
After 50 years, Runner's World has the mileage to be a leading authority in all things related to the sport of running. This website is rich with info ranging from tips on how to select the best shoes to inspirational stories from athletes. It can get you started on the basics or help a veteran marathoner achieve a new personal best.
This is the app for beginners with big fitness goals. It is tailored for couch potatoes and aims to get them in good enough shape to crush a 5K (3.1 miles) in a mere 8 weeks. The plan requires you to work out only three times a week for 30-40 minutes. Sound impossible? Over 5 million people have already done it.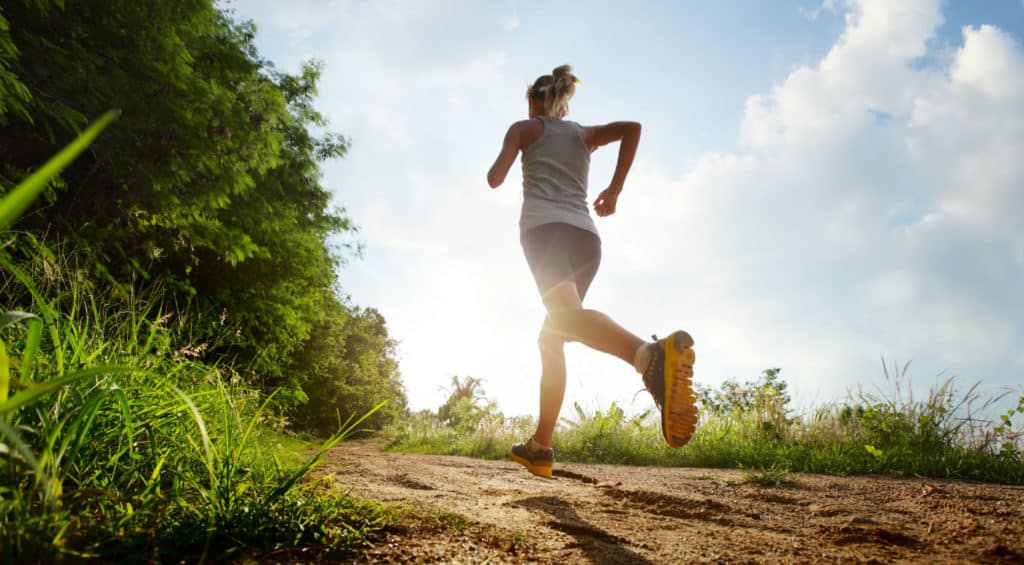 Sleek and simple in design, the ASICS Runkeeper app is the easiest way to track runs, set goals, commit to a plan (that's both flexible and at your current fitness level), and stay motivated. Runkeeper places a premium on showing users their progress, so you never lose steam. It's also great for cyclists and hikers.
Famed for its user-friendly interface, this app gives you constant feedback for every run. It keeps things simple: The most important metric is distance. This app can help you run further while inspiring a spirit of competition by comparing your performance to other users of the same sex and age. In-app medals are awarded to winners.
7. Runners Connect
This website offers a free 16-week course that will transform you from a couch potato to a marathoner. It covers basic principles of avoiding injury, strength workouts, and even nutrition. This course comes highly praised by coaches and trainers everywhere, and it won't cost you a cent.
This is more than a website. Using integrated race results software, you can participate in actual races with other competitors. This is the best resource for finding races near you. What is social distancing, if not extra motivation to put distance between you and other runners?
Participate in races with other runners while upholding proper social distancing. A virtual race involves three steps: Register for a race online, run the distance (either outside or on a treadmill), and then submit your results to see if you won. Medals may be involved. Some virtual races require a registration fee, but many others are free.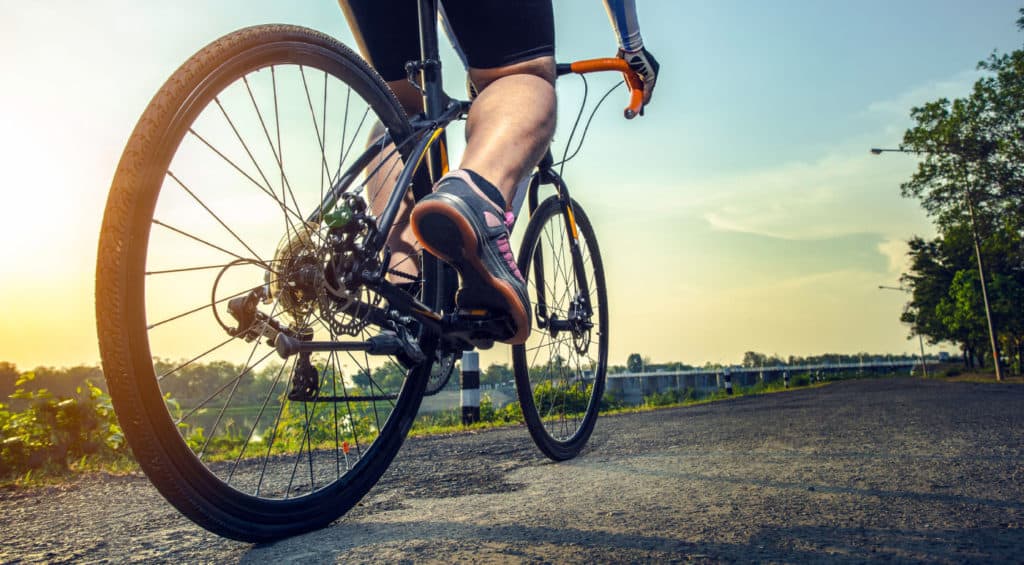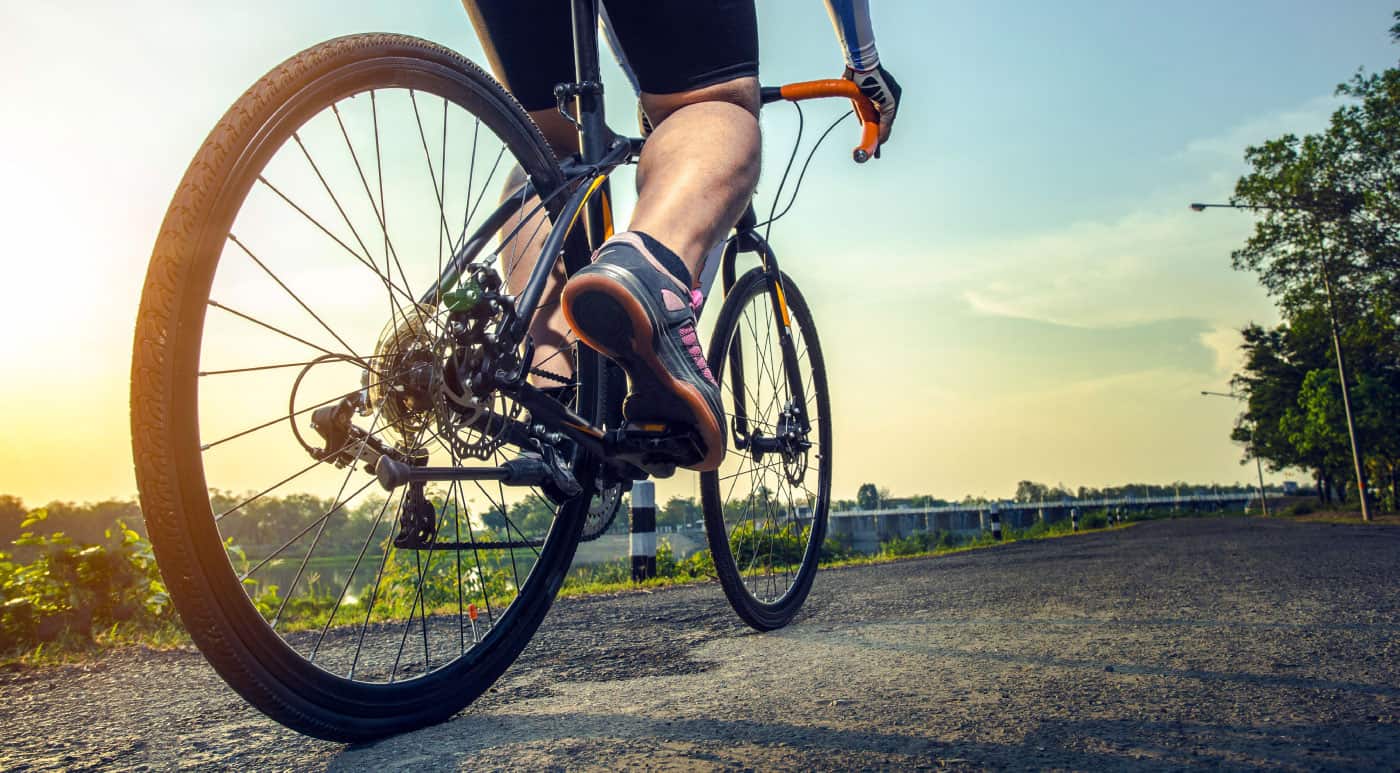 Training for a marathon? Did you know experts think you can calculate your marathon time based on how quickly you run 800 meters? Give it a try. You can make the calculation yourself by following the right steps. But the Yasso 800s is not just about gauging your speed: It is a marathon training exercise in its own right.
This blog is run by an amateur runner who loves the sport. And that love is contagious! Her tips are practical and cover the typical problems new runners can expect both on the first day or long-term. No blog post is published for the views, and each is well-written and glows with enthusiasm. She also publishes loads of free training plans.
No app makes it easier to chart a route. All you need to do is trace a path with your finger using a map of your area.
Ideal for running in new areas you are unfamiliar with, this app also measures distance, elevation, and much more. It's also great for finding new paths in your area.
Good for running, hiking, and cycling, this app tracks your miles (and then some) more accurately than almost any other app. You can enter challenges and follow friends. Training plans and competitions are good and all, but if running for you is a casual or lifestyle choice, then Strava is the app for you.
This is the largest directory of races and running clubs in the USA. While registration fees may be included, it costs nothing to see what's available in your area. Races exist for all distances, difficulties, and ages, so there's sure to be something you'll enjoy.
For our cyclists out there, this website is a one-stop-shop for everything you could ever want to know about cycling. Learn the laws of the road as well as practical guides on how to repair your bicycle. You can also get in touch with other cyclists and plot routes nearby.


Yoga Workouts
Switching to doing yoga at home instead of at a studio is not a big stretch.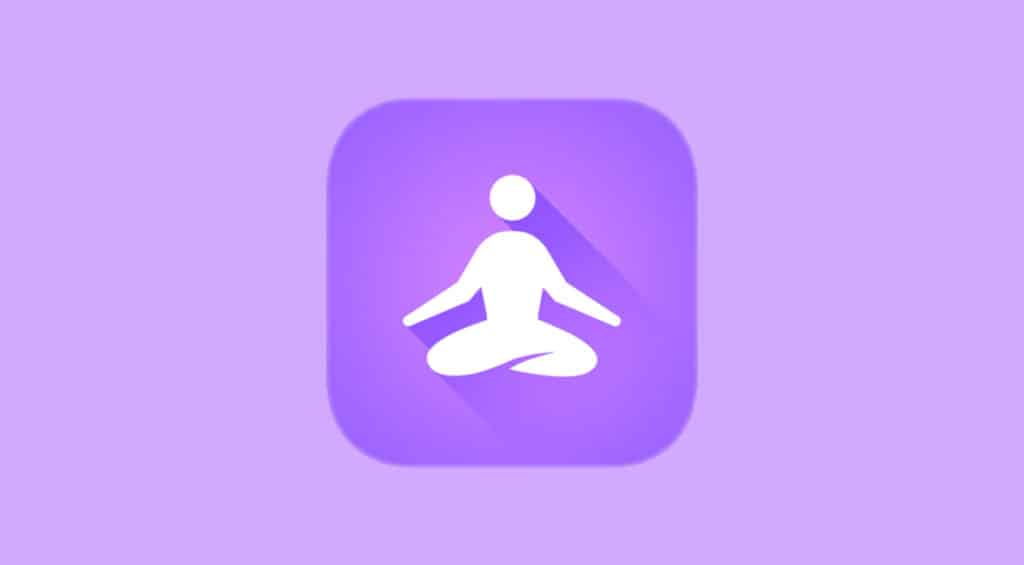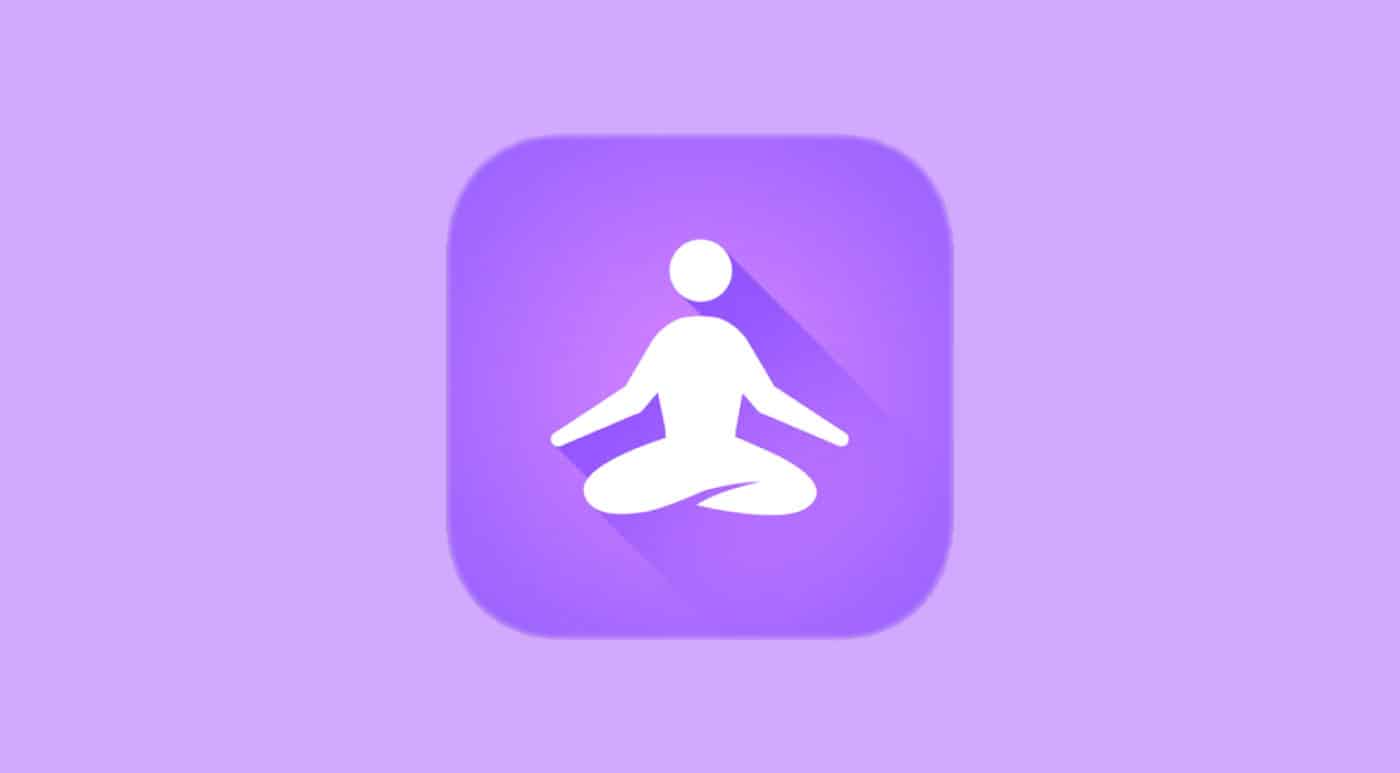 The industry standard for newbies, this app offers a broad selection of yoga routines, depending on your current fitness goals, the time of day, and your availability. The app offers 16 free yoga classes, each ranging from 7 to 14 minutes. This is a great resource for inflexible schedules (as well as inflexible bodies!).
This website is one of the largest online directories for yoga instructors and studios. No matter where you are, you will be able to find someplace in your area to start your yoga journey. Simply type in your zip code and the listings show an offering of studios and instructors, beginning with those closest to your location, along with class times and costs.
This website is a gold mine of resources. Over half of all content on the website is free—no registration required. That amounts to over 100 free yoga videos. You can also create an account for free, which will allow you to comment on the site and contribute to the forum in case you have any yoga-related questions.
For the experienced yogi, this app offers a wide series of yoga sheets for reference—in case you need a refresher. For newbies, a wide selection of classes sorted by theme, goals, and fitness level are available for free. A paid subscription is required to access the entire inventory of yoga workouts—which is the largest of any app on our list.
This ultimate website for yogis of all levels, Yoga Journal puts aside fitness goals and instead views yoga as a way of life you can integrate into your schedule. It offers a vast library of instructional videos and workouts to bring your yoga to the next level, as well as a blog loaded with helpful tips and yoga wisdom.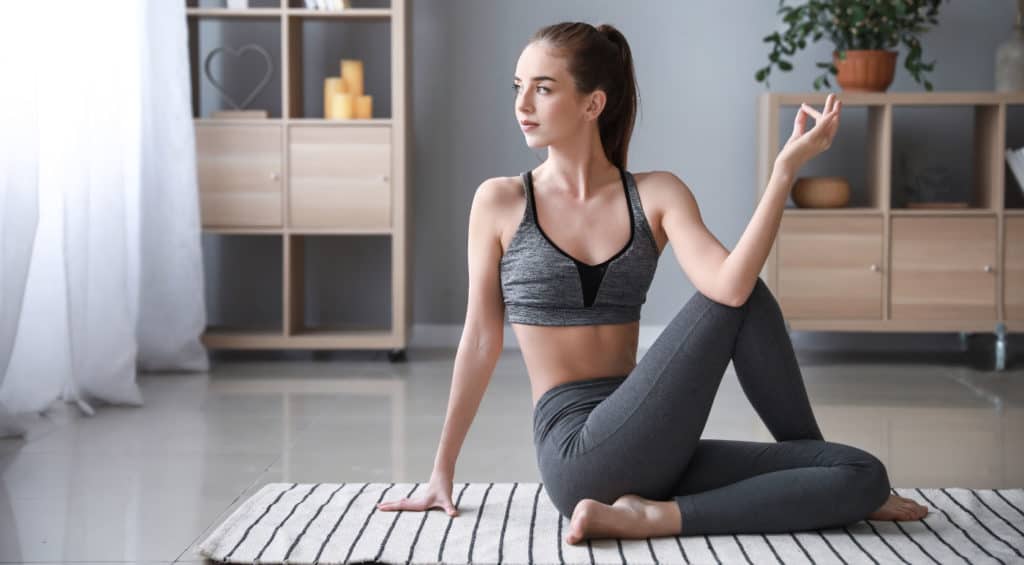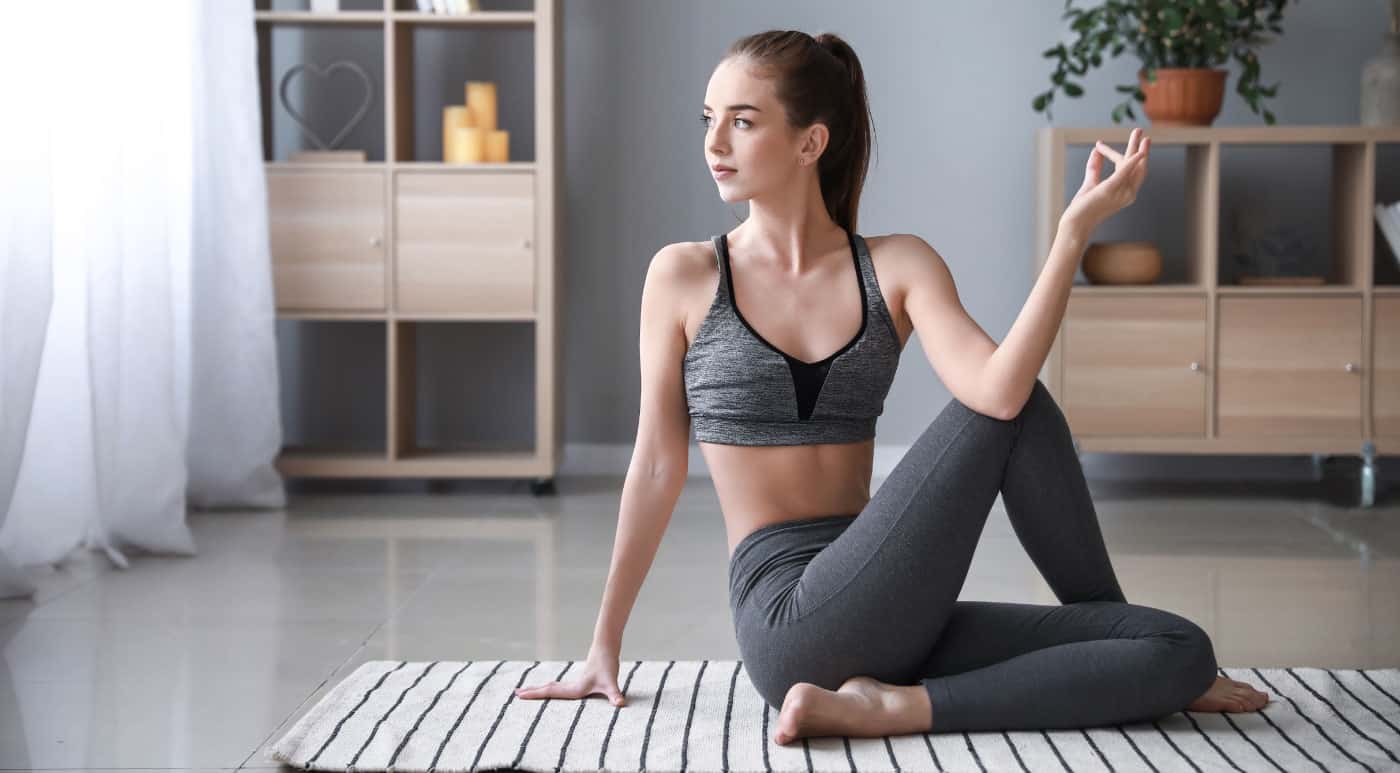 Another great choice for beginners, this app is, as its name suggests, simple. After you open it, all you see is a play button. The first two workouts—40 and 60 minutes, respectively—are free, but a one-time payment is required to unlock the full potential of this minimalist app.
By far the most expansive yoga-related website, Yogi Approved is packed with resources. They not only offer free videos, but they review yoga products and give tips on how yoga can improve your health and productivity. Reduce anxiety, get your sweat on, and grow in mindfulness by taking advantage of their classes.
Adriene is a plucky YouTuber who has devoted her channel to helping people lead fitter, more mindful lives. With over 7 million subscribers, Adriene's channel is packed with content covering every aspect of yoga, including full-length workouts. She's great for beginners, but veteran yogis can learn a thing or two from her as well.
Another YouTuber, Kino Yoga is exceptionally practical and down-to-business. Nearing 700K subscribers, this channel has practice sessions, technique and meditation tutorials, as well as lifestyle videos. This is the oldest yoga channel on YouTube, so the library is massive.
This award-winning online-video fitness program meets you at your level and helps you meet your goals. It covers everything from technique to mental health to diet. The first two weeks are free, after which the trial period ends. But that might just be the time you need to pursue a healthier you.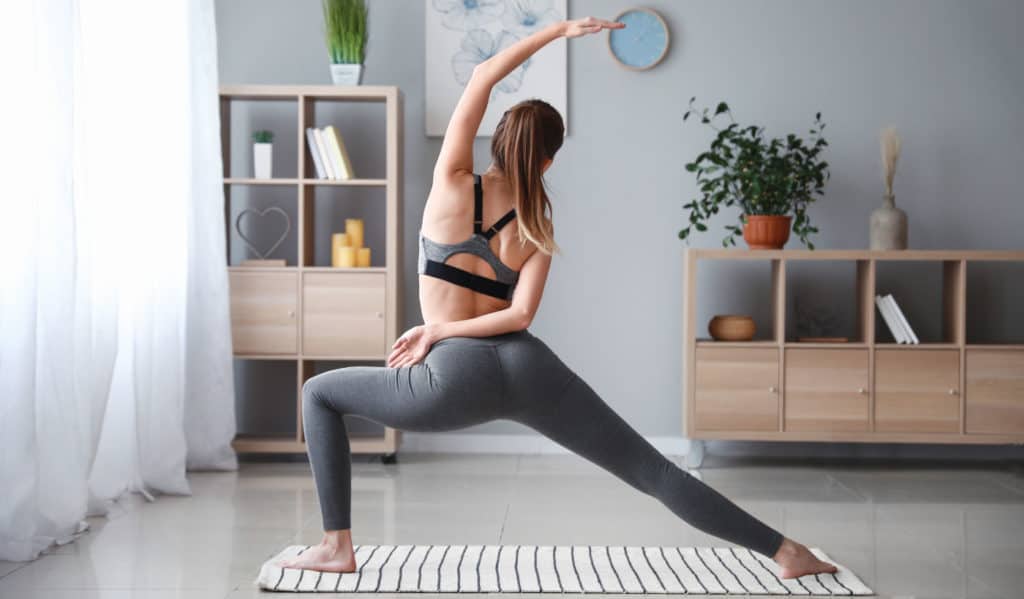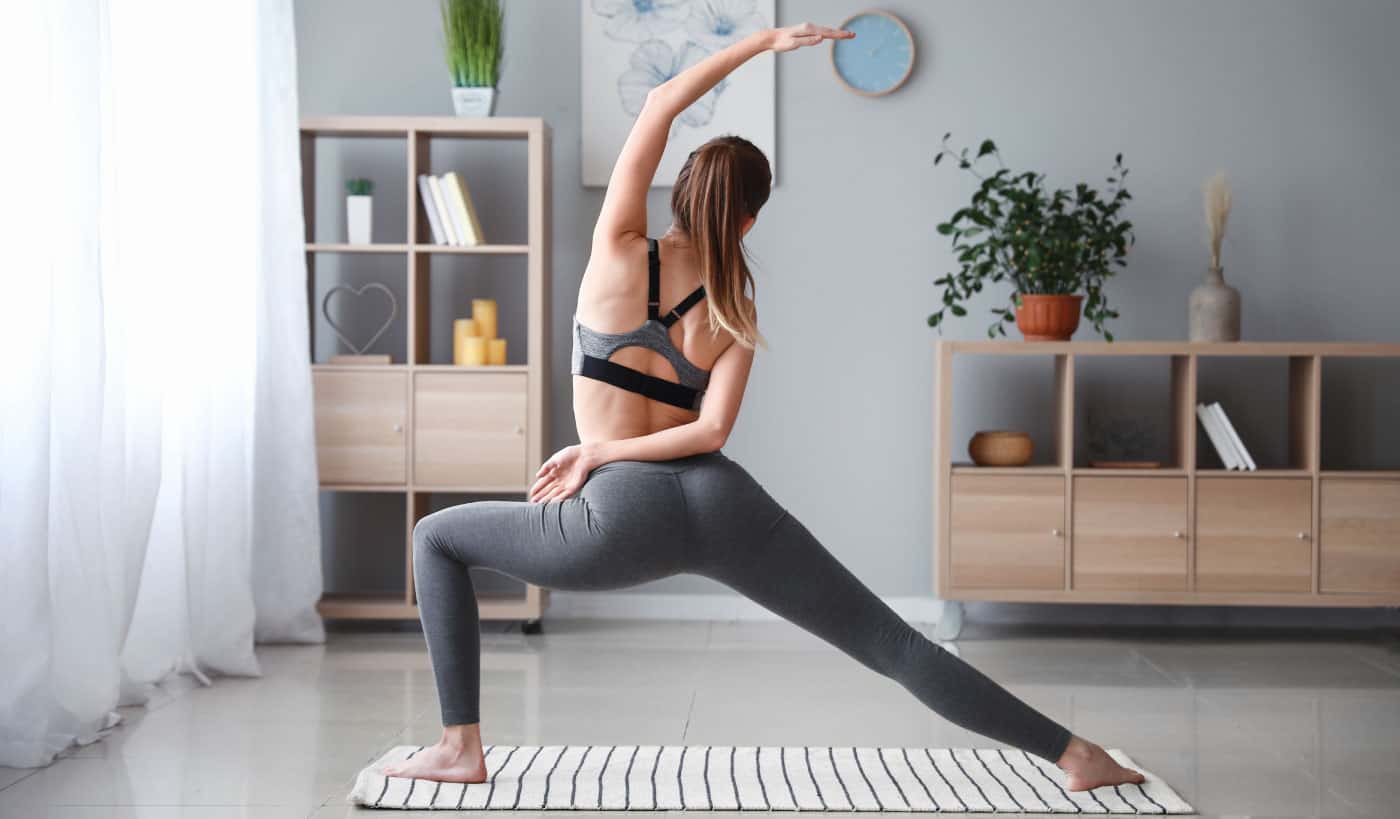 Never heard of Modo Yoga? That's probably because it's a studio in New York City. This exceptional yoga studio from the Big Apple is now offering live classes online through their Instagram account. They suggest a donation of a few bucks for staff, but that is optional.
No, this isn't a fitness app for pets. It's an extremely customizable yoga studio in your pocket. Anytime, anywhere, pull it out and input the level, focus, duration, music, and voice, and then hold your breath (and then let it go slowly) for a totally personalized yoga session.
While studios are closed, CorePower is offering a curated set of yoga and meditation classes online for free. Though the library isn't massive, together the videos target the fundamental areas of yoga. To access the full collection of 300+ classes, the subscription fee is modest.


Full-Body and Bodyweight Workouts
No equipment? No problem.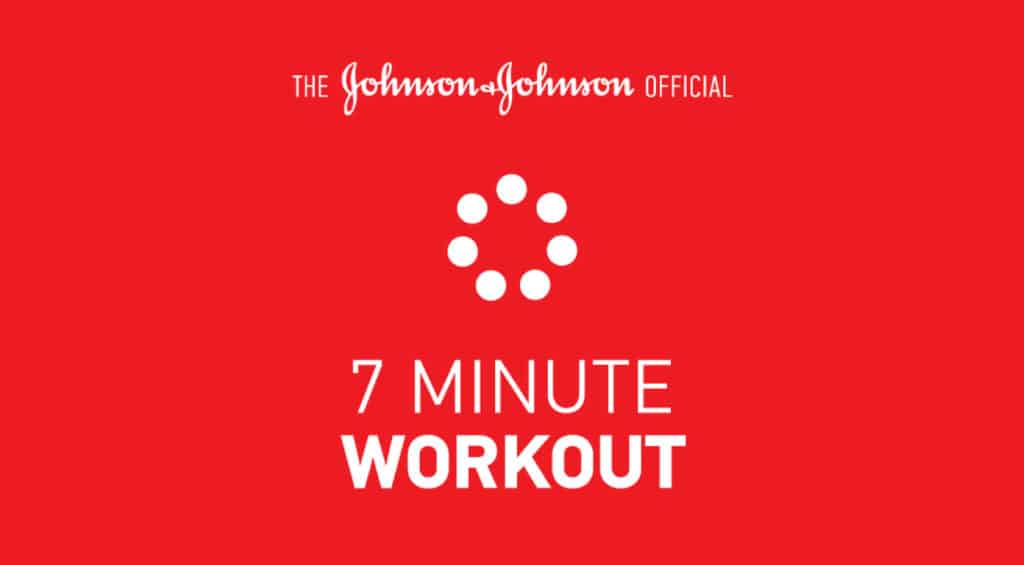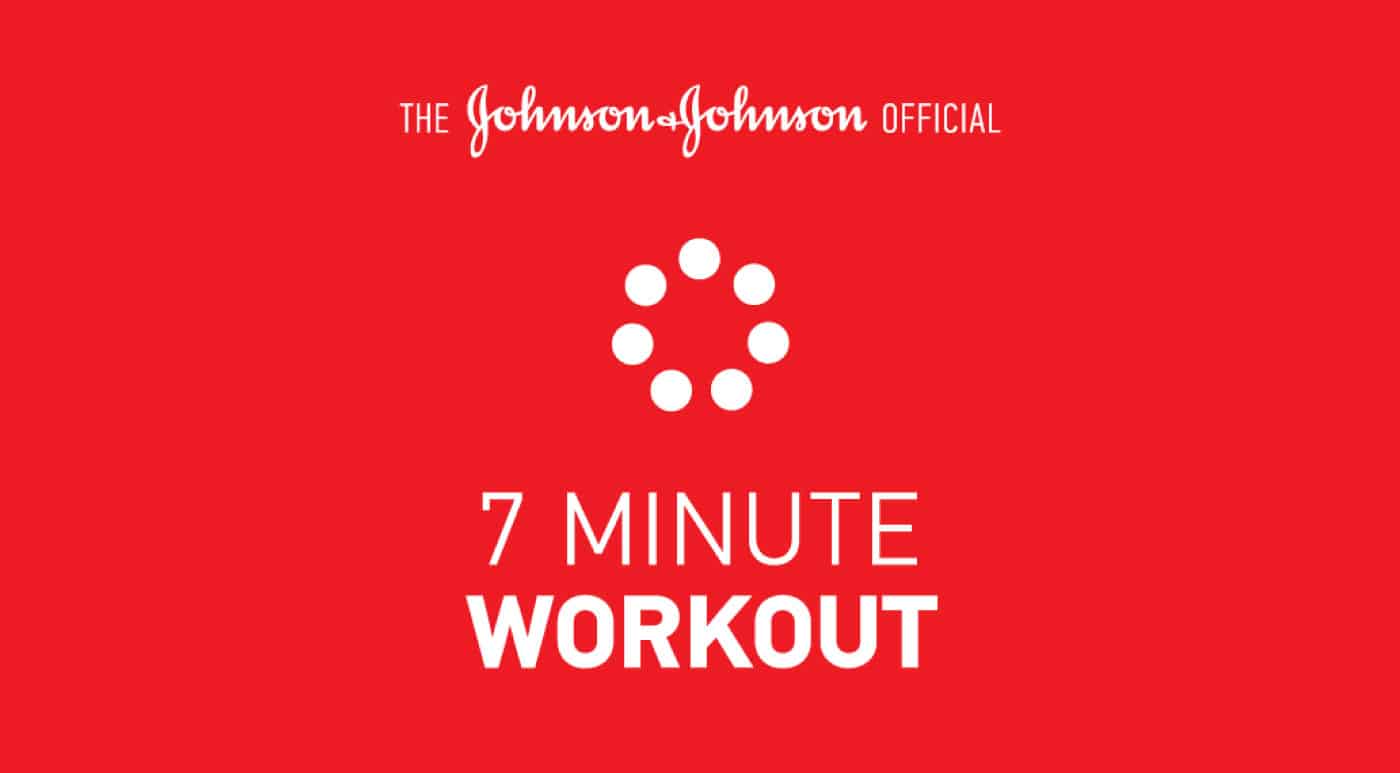 Sometimes it's best to start small. The workout sessions on this app take about as much time as brewing a cup of coffee, but they're based on the latest scientific research. If you come in hard, you will start to see results. No equipment is necessary, but the workout is designed to exercise every major muscle category. It's a great place to start cultivating a habit for exercise.
MadFit is a YouTube channel with over 3.5 million subscribers. Your instructor is Maddie Lymburner. On this channel, she posts real-time workout from home. Ideal for women ready to get fit, Maddie is charismatic and her instructions are clear. Many videos require no equipment.
This website is a huge database of workouts and fitness education articles. Browse around to find something that suits you. The platform emphasizes a fitness pedagogy that will build muscle and sculpt the body. When it comes to building aesthetic muscles, you can't go wrong here.
32. Built With Science
As the name suggests, this website is dedicated to blazing the most efficient path between you and the body of your dreams. It debunks fitness myths that will only slow your progress and it purges your workout of ineffective practices and techniques. You will find hundreds of workouts, each of top-tier quality.
This app is great for beginners. It includes 30 free workouts. These workouts have a broad range across all levels. Workouts range from 5 minutes to 1.5 hours. You'll also have access to four free training plans. Users can also accept challenges, track their progress, and read inspirational blog posts on the app.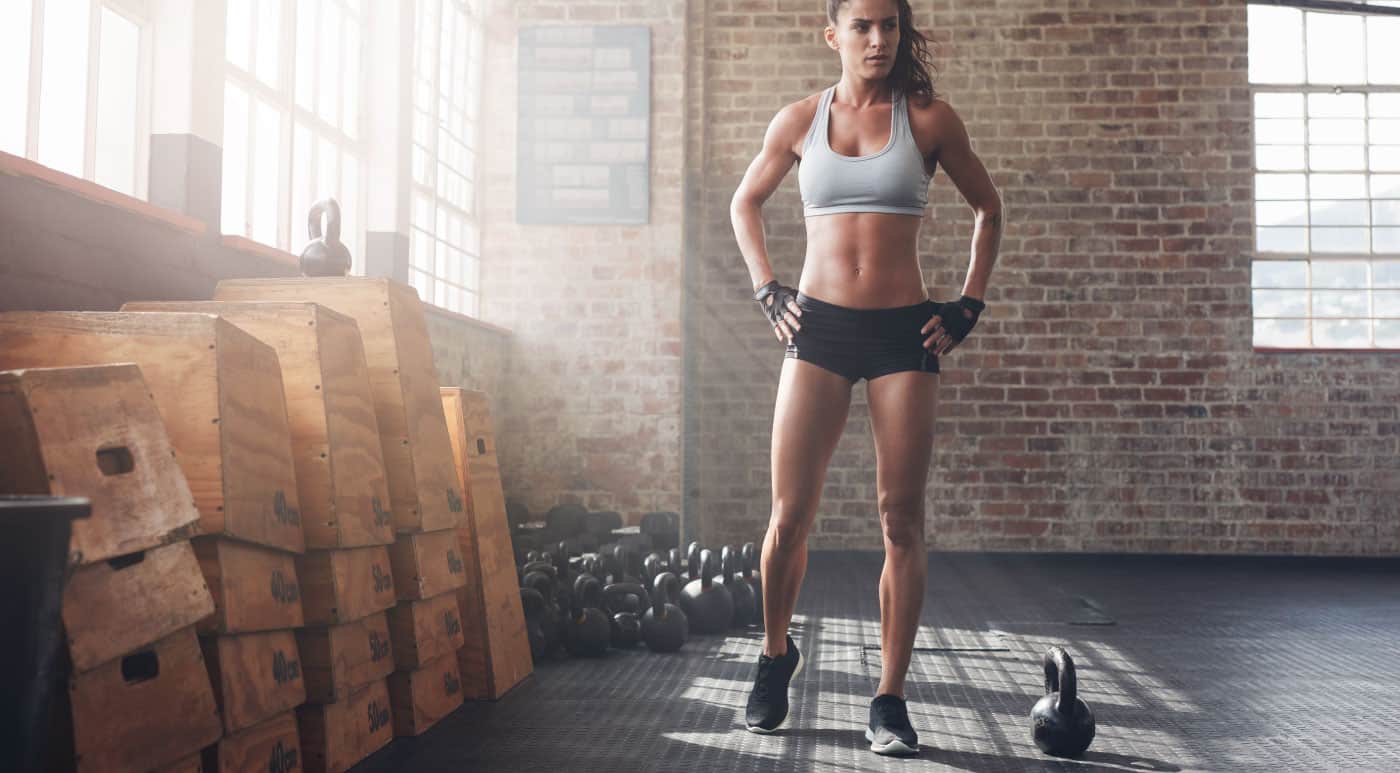 If you check out no other free resources on this list, look at this one. Fitness Blender boasts the most varied database of workout videos on the internet. There's something here for everyone: kickboxing, pilates, strength training… you name it! Mix and match (blend… get it?) shorter workout for custom, full-body sessions.
With over 550 workout videos, a YouTube channel, and a blog full of helpful tips and diet recommendations, this site has a lot to offer. It specializes in low-impact cardiovascular exercises and high-intensity interval training. This makes it great for people who want to dive right into building fitness.
A YouTube channel with over 150K subscribers, this channel focuses less on personalities than on results. It includes hundreds of workout videos, each 30 minutes. The total body workouts can be done anywhere and anytime—wherever you have an internet connection. Plus, there are new uploads every week, so you can progress with your instructor.
With over 16 million registered members, SparkPeople is not just a resource: It is a community. They create a wonderful environment that "sparks" people to pursue healthier lives and stay motivated. If you know what you need, you can piece together a personal workout regiment from their huge video database.
This YouTube channel publishes a series of short videos (most are under 10 minutes). Each is a high-intensity workout that emphasizes bodyweight exercises—no equipment necessary. It's best to patch together multiple videos for a personal workout. But get ready to bring it!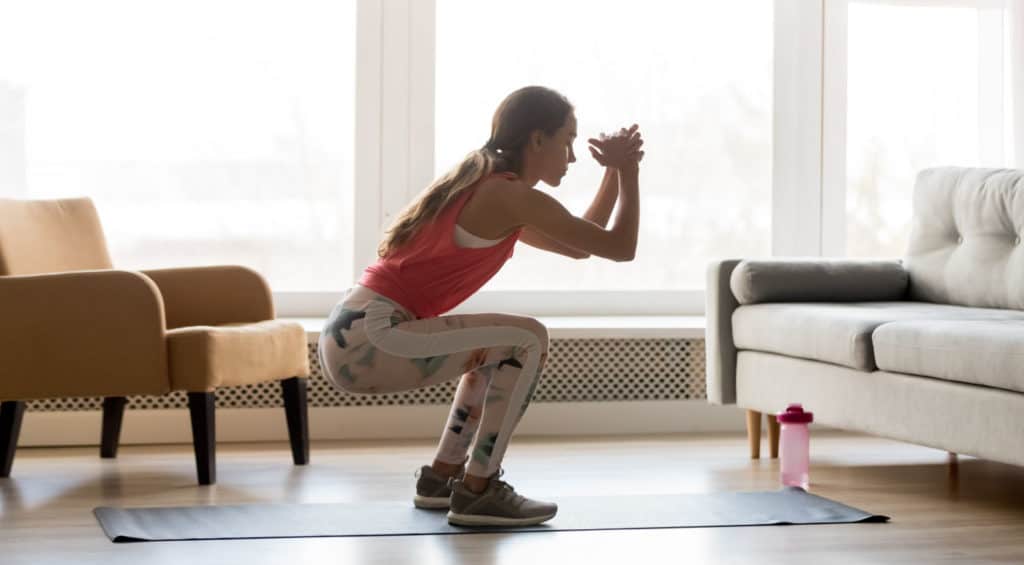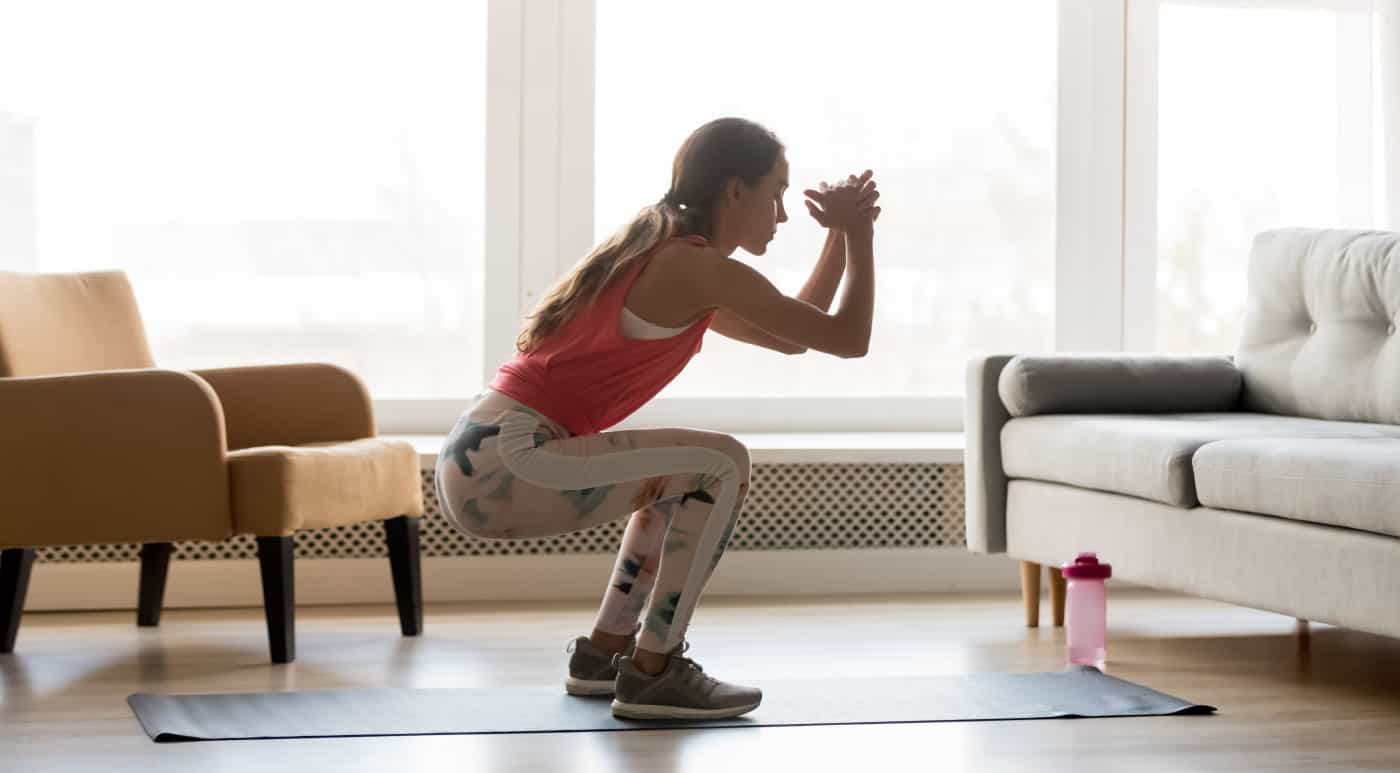 Orangetheory is a total body group workout that brings together the best of science, coaching experience, and communications technology. They have an extensive database of workouts, and new ones are added daily.
This app requires no equipment and can be done from the comfort of your home. The program craftily keeps users motivated with rewards for completing fitness goals. Users can choose from more than 100 high-intensity circuit training exercises. Users can also track progress, determine body fat percentage and strength, and find nutrition advice.
Your personal trainer is coach Joshua Kozak. His YouTube channel has nearly 150 million followers, all of whom belong to the "HASFit Tribe," which gets its name because "every Heart and Soul deserves to be Fit!" Most of the workouts deal in bodyweight training. This makes them great for frequent travelers or individuals stuck at home without equipment.


At-Home Fitness and Planning Tools
Let's find your rhythm.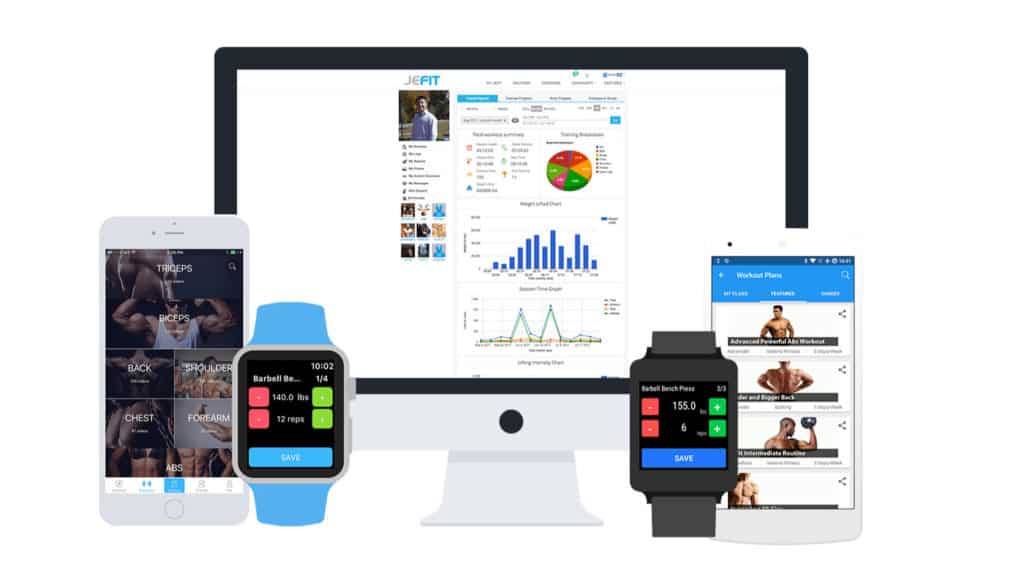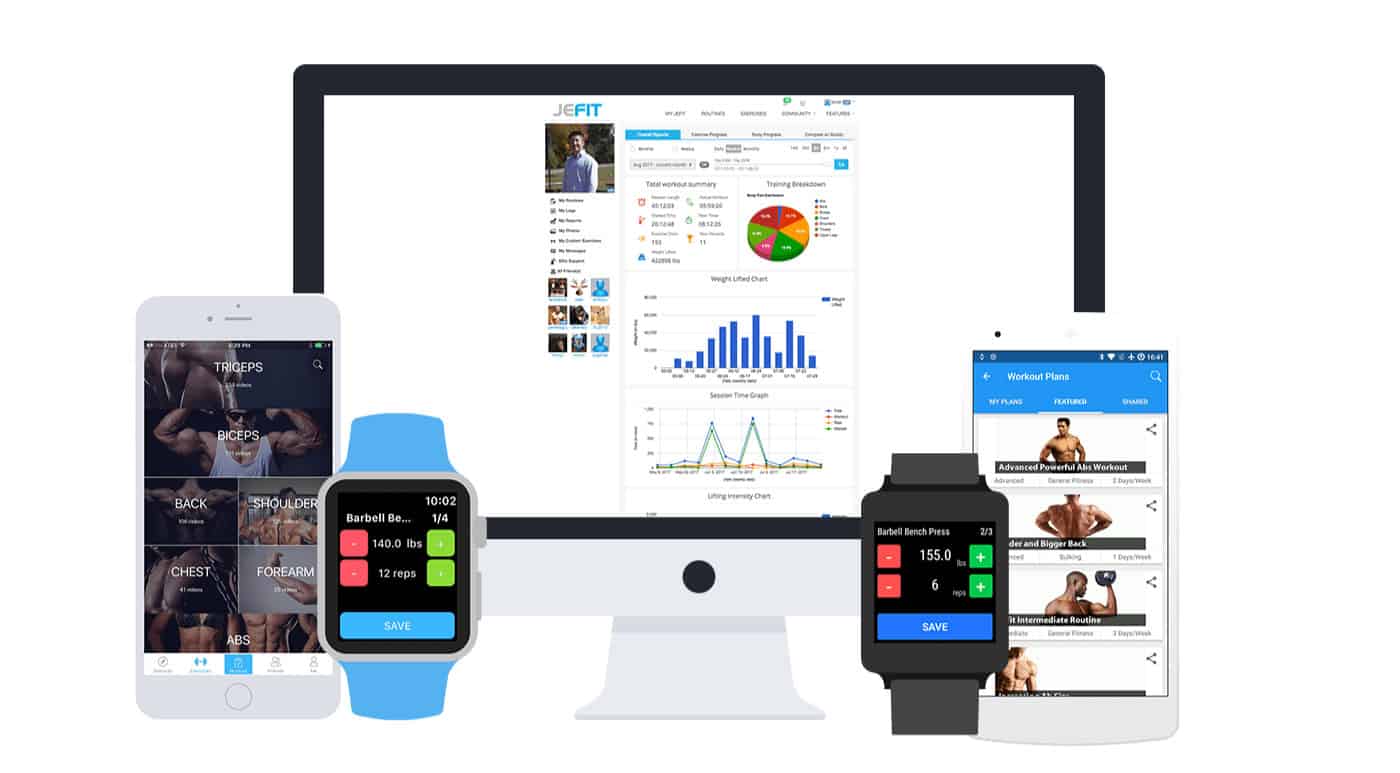 One of the most popular at-home workout apps, JEFIT is easy to use and gives you a completely personalized workout regiment. At home? No equipment? No problem. The free version of the app still includes over 1,300 unique workout sessions, a routine planner, and a training log tracker.
Another extremely popular app, FitOn can craft a custom training regimen based on your age, height, weight, and goals. You get to work with celebrity trainers, and no equipment is required. Access is unlimited, and you can work out from anywhere.
Planet Fitness, the widely recognized gym, is now live-streaming fitness classes. No equipment needed. All you need is a wifi connection. Older sessions are archived, so you can view them as you please. But it always raises the bar to have a live personal trainer.
Ready to use your summer (or just the next six weeks) to transform your body, but without hassle, stress, or the disappointment of failing to meet goals? This is the fitness plan for you. All you have to do is commit to do your best.
Blink Fitness is an affordable gym, for those interested. For those only interested in free stuff, Blink Fitness is now offering free live-streaming exercise videos on its Facebook page. Just check in every weekday at 8 a.m. ET.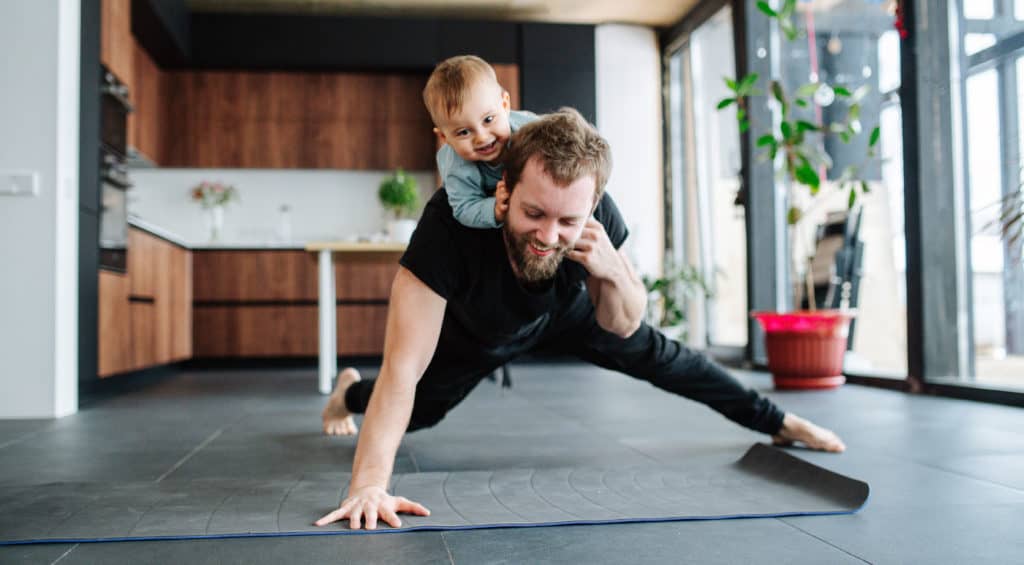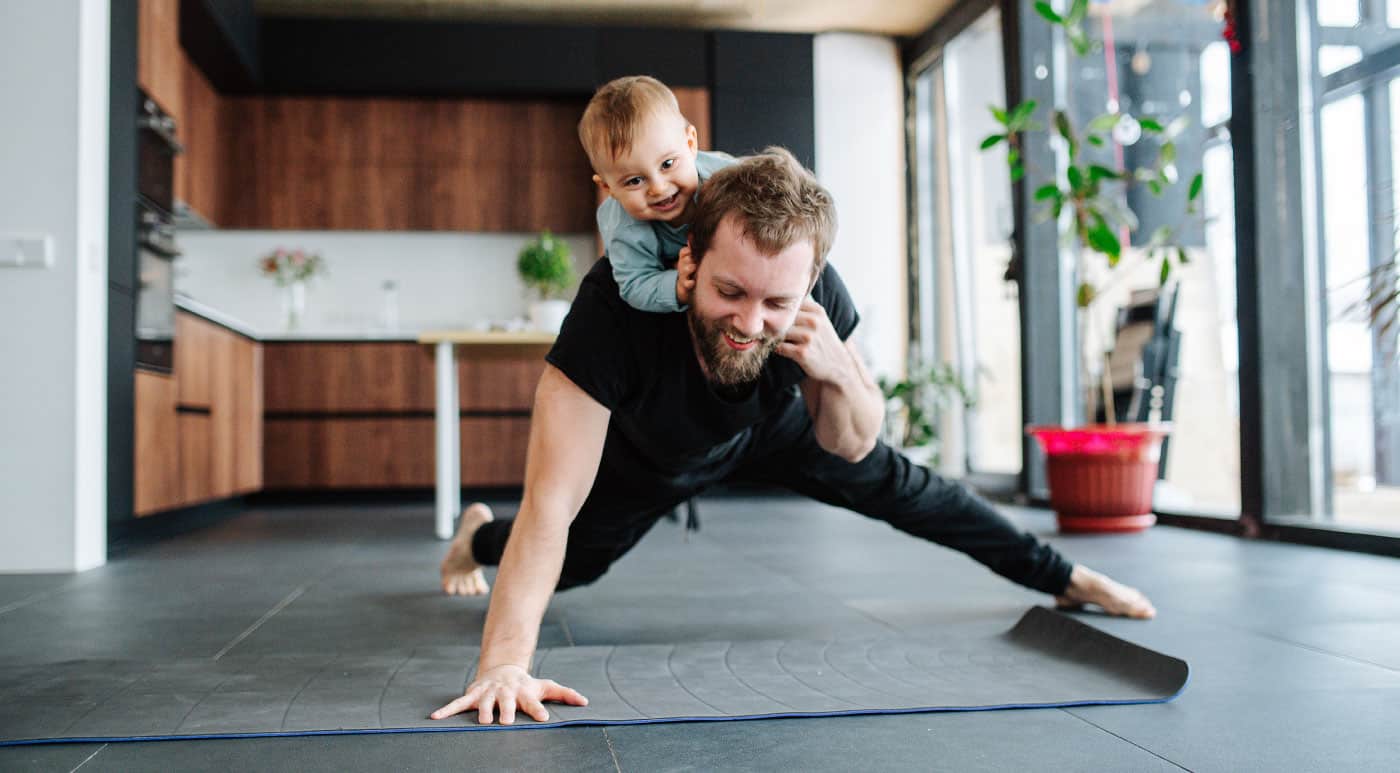 This app is a great way to start your own daily workout routine. From this app, you can stream videos or dig down and target a special muscle group, like abs, arms, butt, cardio, legs, or your full body. Videos range from 10 to 30 minutes. The entire program progresses through three levels of fitness, and the first two are free.
48. Nike Training Club
This is the app for athletes. This app comes with 356 workouts (almost one for each day of the year) and most of them are free. Feel free to scroll through and find the workouts that suit you. The app also tracks your progress and unlocks achievements as you complete workouts and meet your goals. The app is also linked to a news feed that publishes helpful pieces on fitness, nutrition, lifestyle, and more.
Life Time Fitness is not a gym. It's a club. And since the pandemic began, they've been offering their most popular, on-demand classes for free online. They cover the full range from cardio to strength, HIIT, and more. New videos are added daily, so keep up!
For the first 45 days, Crunch Gym is making its highest-demand classes online for free. You may want to purchase the membership afterward—but 45 days is enough to undergo a transformation if you apply yourself. Workouts are led by Crunch's top instructors.
The YouTube channel offers a varied range of exercises. It has over 50 programs, as well as thousands of on-the-go and technique-centered exercises that can really finesse your workout. Most videos are 5 to 15 minutes online, and there's a little something for everybody.
52. Exceed T20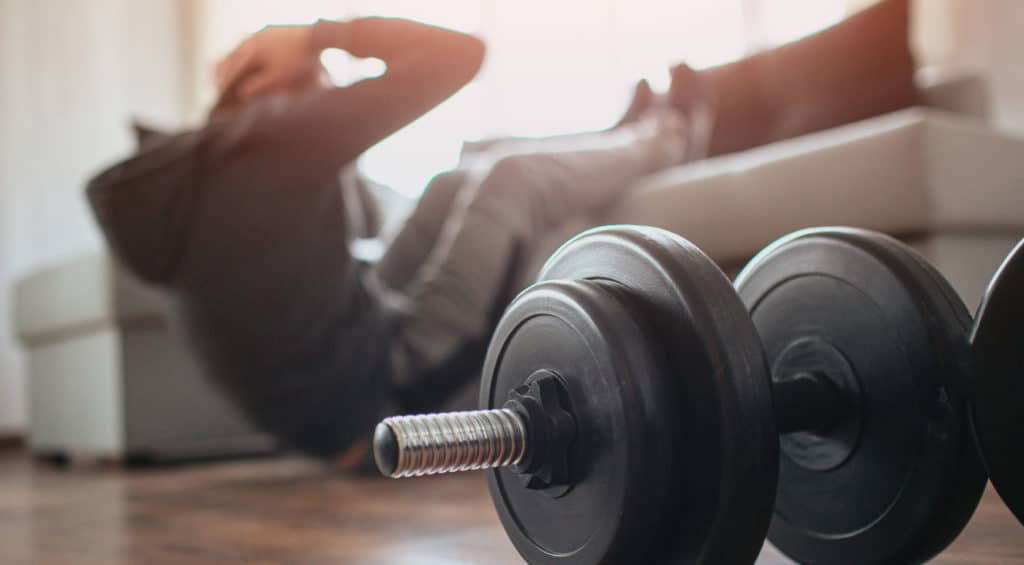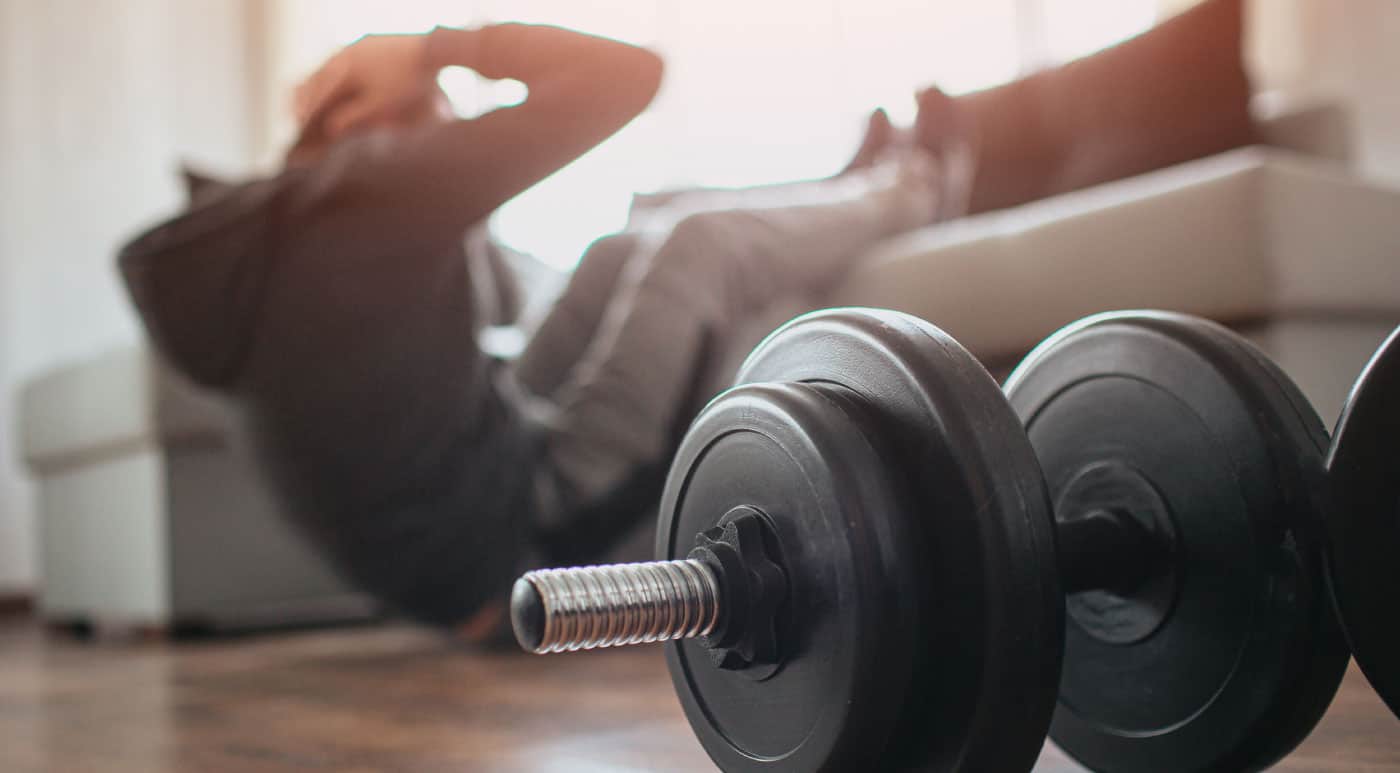 Not into CrossFit? Maybe it's time to try something else. Exceed Physical Culture has a YouTube channel that has their entire T20 fitness course for free. That's over 50 workouts in total. You can even register (again, for free) for live classes online.
53. Make Your Body Work
Dave Smith, the mind (and jacked body) behind this YouTube channel, has a ton of free workout videos designed specifically for people working out at home without equipment. The best part is he shows four different levels of intensity for each exercise, so he's great for beginners as well as regular gym-goers.
They may be the new kid on the block, but Live Strong is already making a big impact. Celebrity trainer and former professional soccer player Nicky Holender is your instructor for most of the online workouts. He crafts each video for at-home workouts for busy people who need a quick exercise.
When compared to titans like Planet Fitness, Retro Fitness may seem like a small business, with only 150 gyms across the nation. But this gives them a personal style and strong quality control. You can experience them yourself on their Facebook page every weekday at 6 p.m. ET. Every livestream is led by expert trainers.
The fitness planning app of choice for professional athletes and the serious-minded, this app by Under Armour tracks a variety of activities including cardio, gym workouts, dog walks, hikes, and runs, as well as total body, yoga, and interval workouts. Select your activity, then click "Start workout" to start tracking your duration, distance, calories lost, and more.
This YouTube channel, boasting over 250,000 followers, is the ideal place to educate yourself about fitness and formulate a personal fitness plan. Rather than offering workout sessions or punchy exercises, this channel answers any "how-to" question you might have: What is the proper form for a pull-up? How do I use a weight belt, and what for?
Nerd Fitness is the D&D of fitness. You invent a character and then, like a video game, go on quests, collect XP, and level up. The important difference is that as your character "levels up," you do, too. Their website has several game-like workouts and training resources.
59. Aaptiv: At-Home Workouts
Aaptiv is one of the most innovative fitness platforms out there. It differs from every other program on this list because it's a podcast. During these uncertain times, Aaptiv has curated their best classes on sleep, meditation, and at-home exercises and made them available for free.
WODwell, which stands for "Workout of the Day Well," offers free online bodyweight routines daily. Most of these incorporate CrossFit techniques. Equipment is seldom required. In fact, if you do happen to own some equipment, you can track down "equipment-specific" workouts.


Designed for Women Workouts
It's time to flex.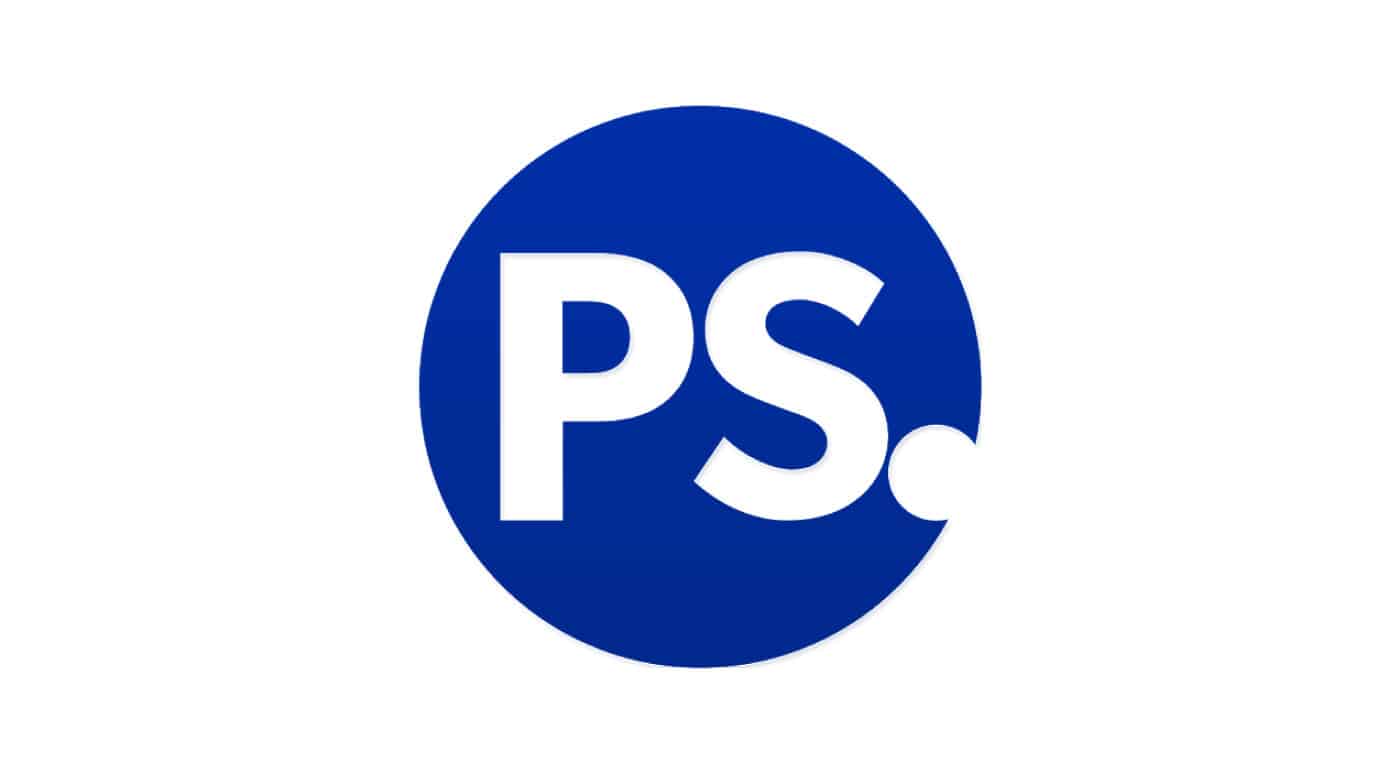 Pop Sugar produces some of the highest-quality free fitness content on the internet. The blog offers excellent advice on avoiding injury, diet, and how to get the most out of your workout. The YouTube channel videos are led by some of fitness's biggest superstars. Plus, they review products and tell inspiring stories.
With over 250 million subscribers, BeFiT ranks among the largest YouTube fitness channels. They got their start with yoga, but now they cover the full gamut. These are results-driven workouts that will slim your waistline and tone your arms, legs, chest, shoulders, and butt.
As the title might suggest, this YouTube channel is designed for women by a woman. Natalie Jill is a former professional athlete who, after a back injury, brought her expertise and know-how to the internet. Her channel is like a personal guide to living a healthier lifestyle that avoids injury.
Designed for women, this series of free exercises for home targets key parts of the body for sculpting. With a mixture of cardio and simple strength exercises, your instructors, Karena and Katrina, can put the finishing touches on your arms, legs, abs, and glutes.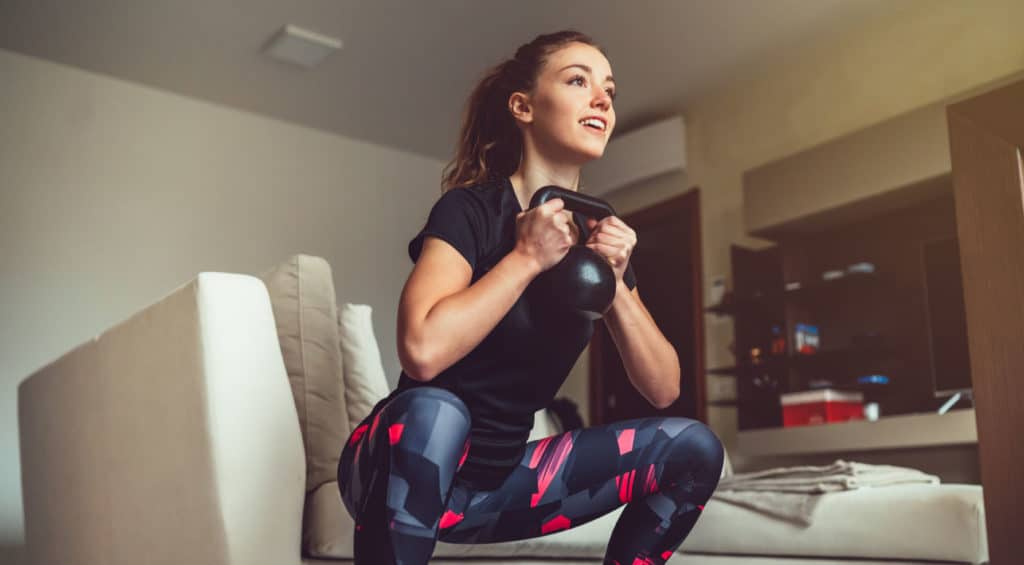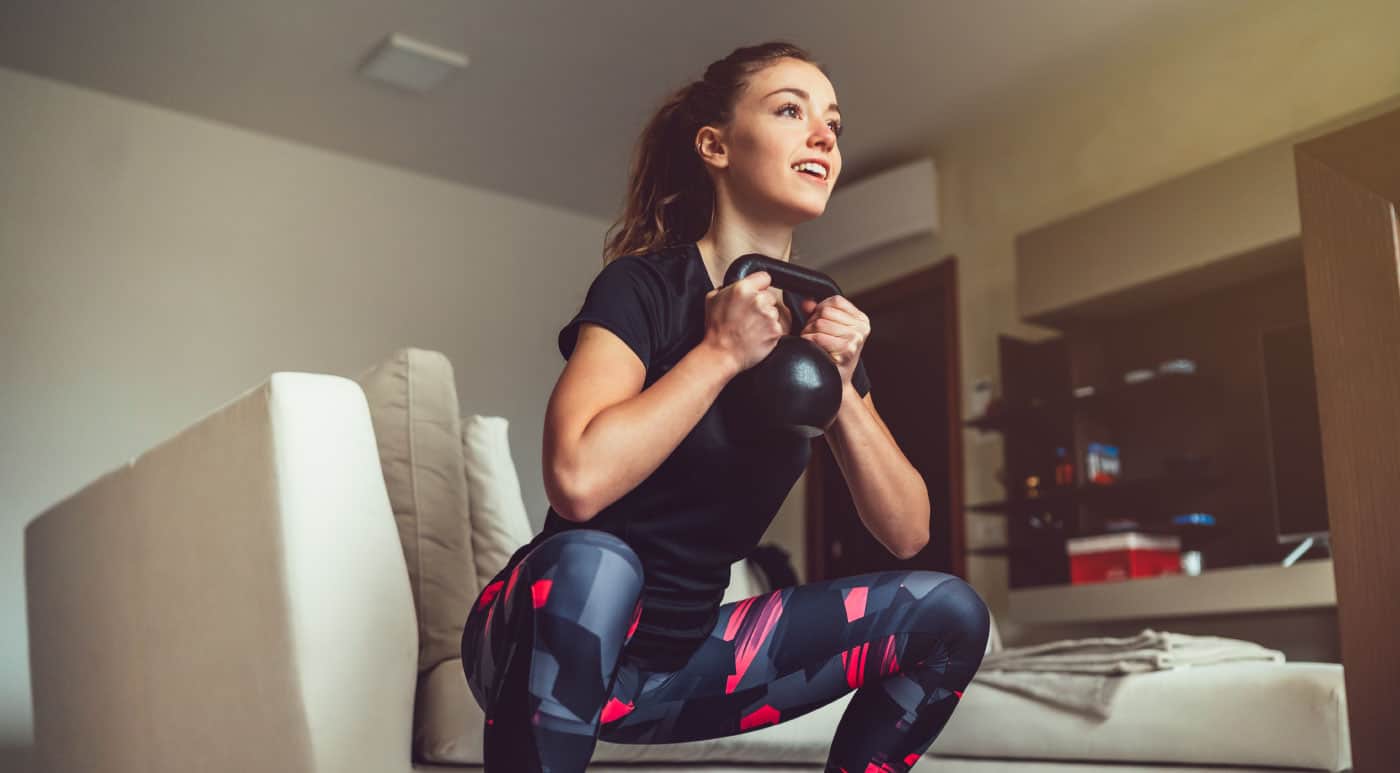 Bubbly and strong, Sarah is a fun and energetic fitness instructor. She knows how you can convert a home (or any living space) into a personal gym and publishes a wide offering of videos and blog posts that will help you perfect your fitness game.
Blogilates is run by Cassey Ho, an award-winning fitness instructor and entrepreneur. Her YouTube channel has over 5 million followers and hundreds of videos that can help you craft the body of your dreams. Each video is themed (for example, "Bikini Butt"), like a miniature fitness goal.
67. Sweaty Betty
Get ready to sweat with Sweaty Betty, your YouTube fitness instructor. Specializing in yoga, dance, and HIIT workouts for women, Betty is terrific for cardio while building grace, balance, and flexibility. With over 300 videos on her channel, she'll help you find your rhythm in no time.
Anna Victoria is a celebrity fitness coach, and her app has been downloaded by thousands of people. She's tough. Her routine is a challenge—even for her! She has become especially popular during the pandemic. If you use the code DAJEITALIA at checkout, you can use the app for free for 30 days.
69. Fit, Strong and Sexy
Amanda Russel is a former Olympic-hopeful runner. Before she got to compete, she suffered a career-ending injury. Now, she shares her knowledge and expertise with the world, and most of it is free. Her workouts can be done at home, and her blog gets into the details of a healthy lifestyle.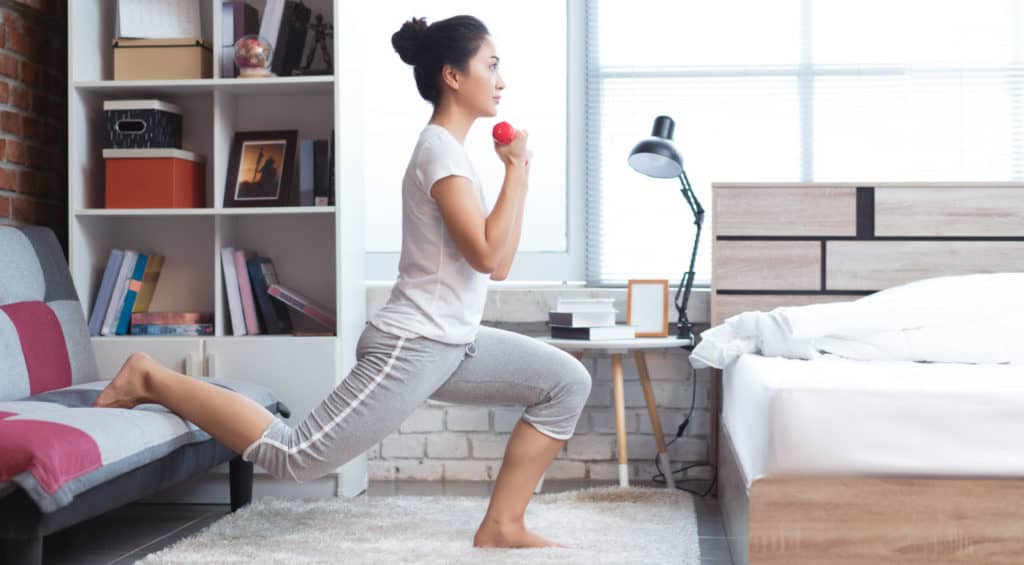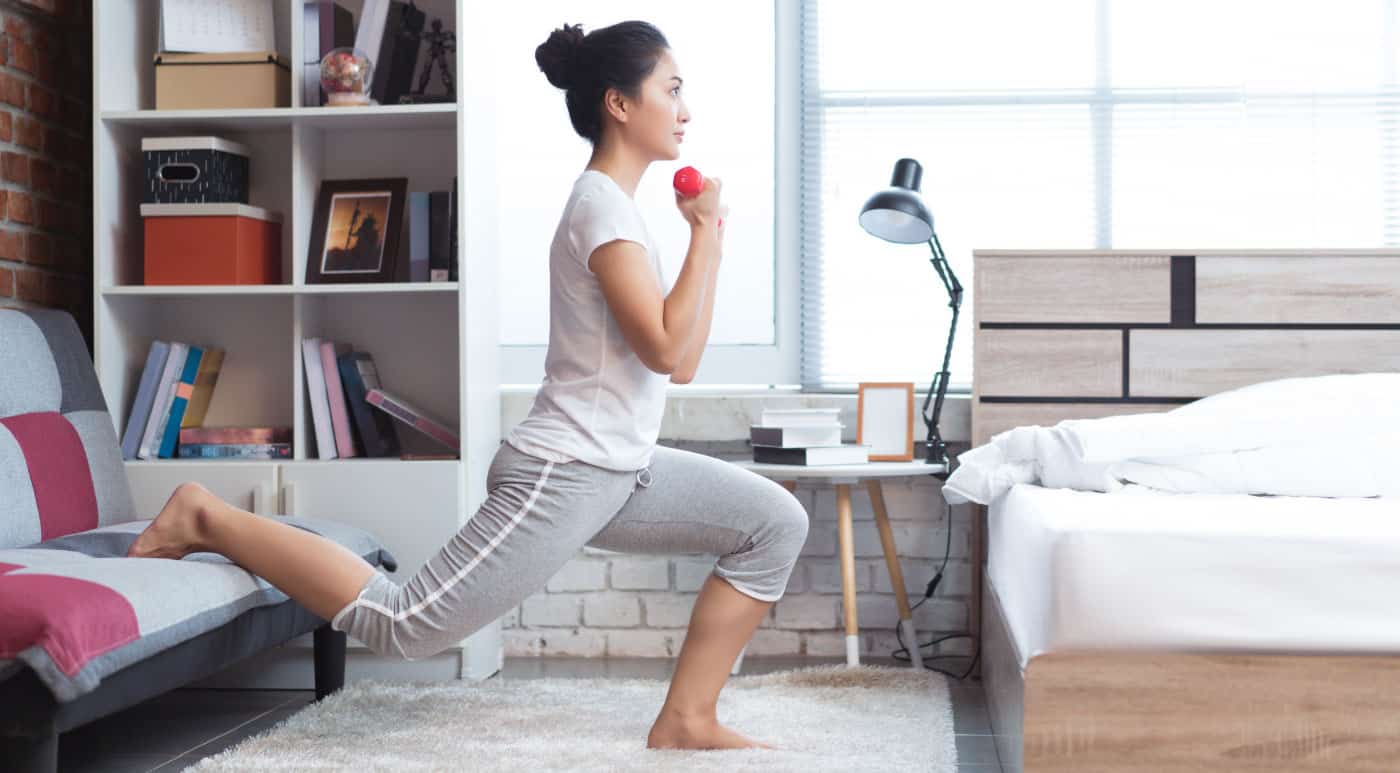 Ranging from 5 minutes to 1 hour, XHIT offers an impressive series of high-intensity workout videos. Nearing 500 million followers—who call themselves "X-hitters"—this is the YouTube channel to challenge what you think you know about exercise. The offering includes workout sessions, challenges, how-to videos, and tips on how to get the most out of it all!
If you are the type of girl who is ready to pack on some muscle, then Susan is the personal YouTube fitness trainer you need. Her 30-day ab challenge is one of the best available, and it's absolutely free. She has several other challenges and nutrition advice for women who are ready to bulk up.


Cardio, Pilates, and Dance Workouts
Lean up. Find balance and freedom of movement.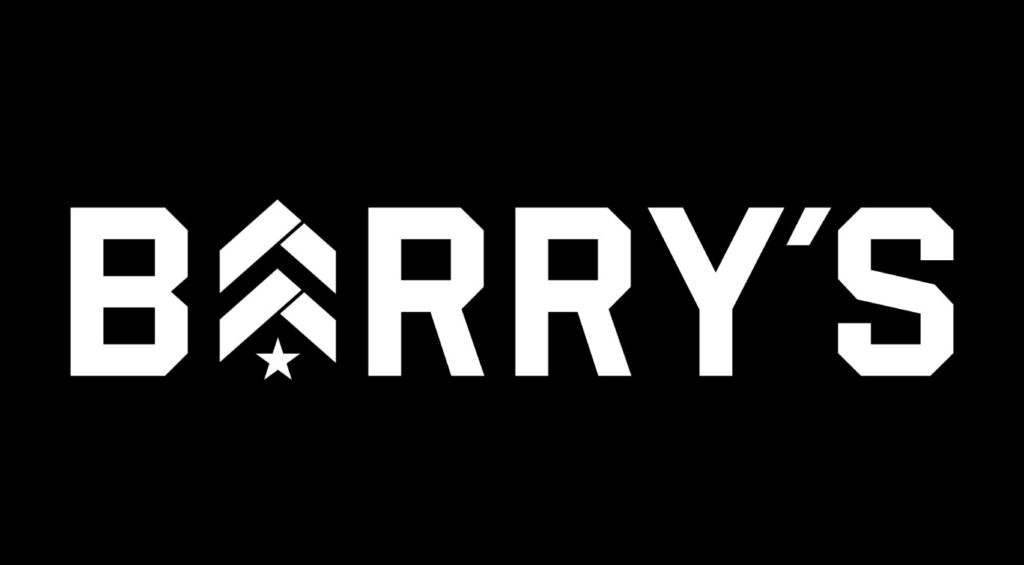 The gold standard in interval training, Barry's workouts are high-intensity and results-driven. Now, Barry's is offering multiple high-intensity 20-minute interval workouts every weekday on Instagram. Bodyweight only. Join the hustle.
Sean Vigue is one of the most energetic and inspiring YouTube fitness personalities. His channel includes free workout sessions as well as instructional videos on proper technique and breathing. He specializes in pilates, strength, cardio, core training, and yoga. And his enthusiasm is infectious.
74. 305 Fitness
This dancing routine will pulverize fat while teaching the body balance and grace. But dancing is always more fun in groups. During the COVID-19 crisis, the studio's YouTube channel is live-streaming cardio dance workout sessions every day at noon ET. Join the fun!
Not sure if Pilates is right for you? Start here. Upside-Down Pilates may be a small YouTube channel, but that is because they are education-focused. Instead of "get-ready-to-sweat" workouts, they focus on technique, optimal movement, and medical precision to show the health benefits of Pilates.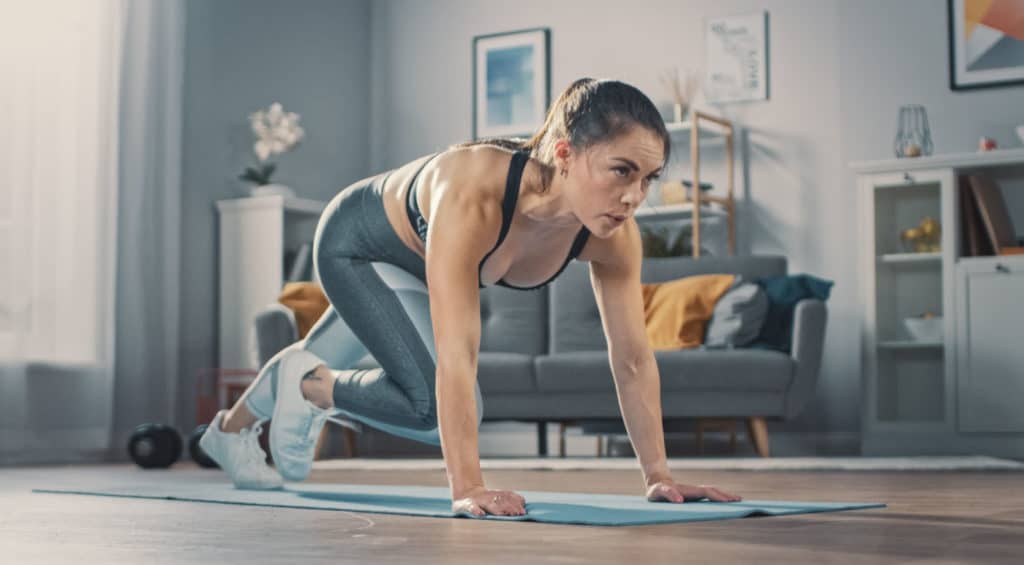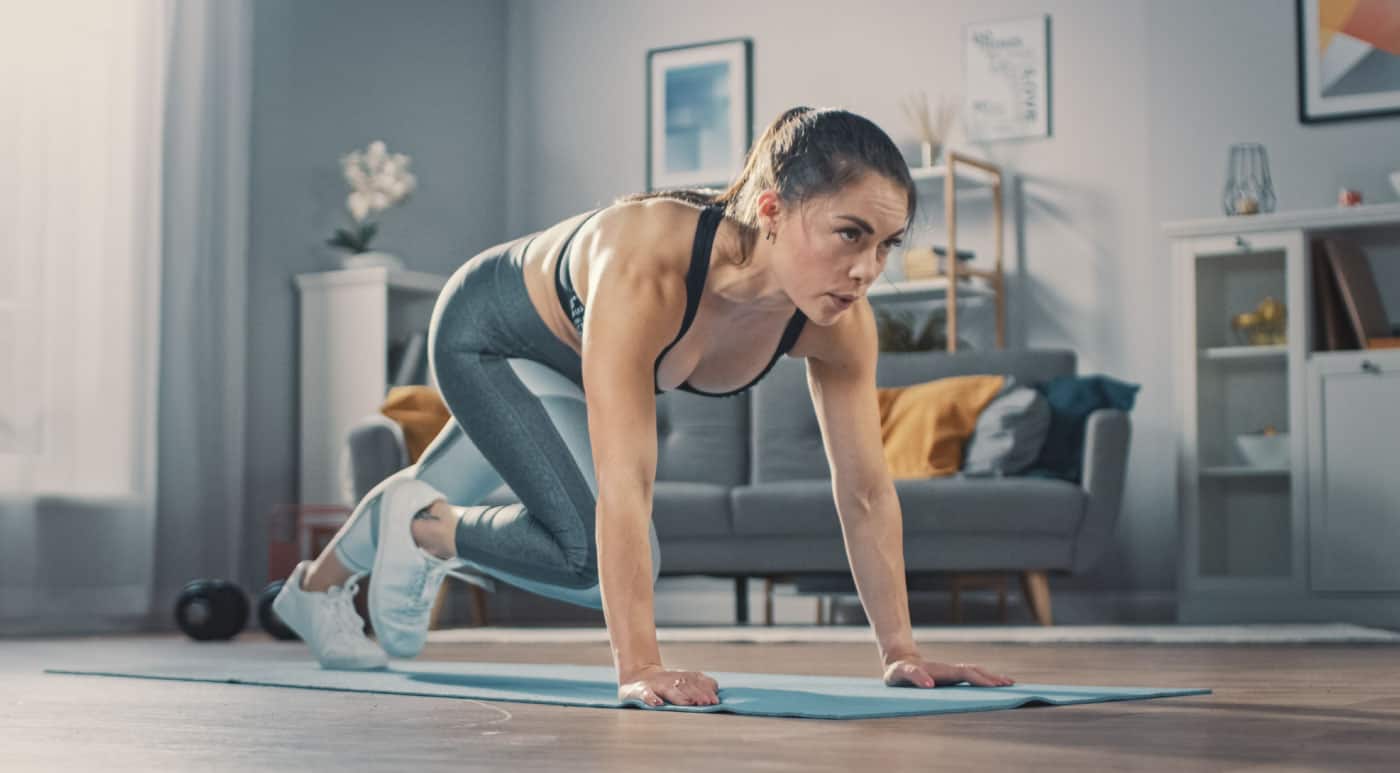 Brittany is not some enthusiast with a YouTube channel. She is a certified Pilates instructor. She's the real deal. Her videos are gentle and informative. She helps followers become more aware of their bodies and how they move throughout the day, and the fruits of her workouts show up long after the workout is over.
Widely known for their bike training, Peloton also offers a database of free exercises. They cover everything: strength, outdoor running, yoga, stretching, bootcamp, and meditation. While a paid subscription is required to make the most of the Peloton app, the free membership has much to offer.
SoulCycle specializes in bike training. But since the pandemic, their certified instructors are offering free workouts on their personal Instagram accounts. All are off the bike. They mostly involve dance and bodyweight movement classes.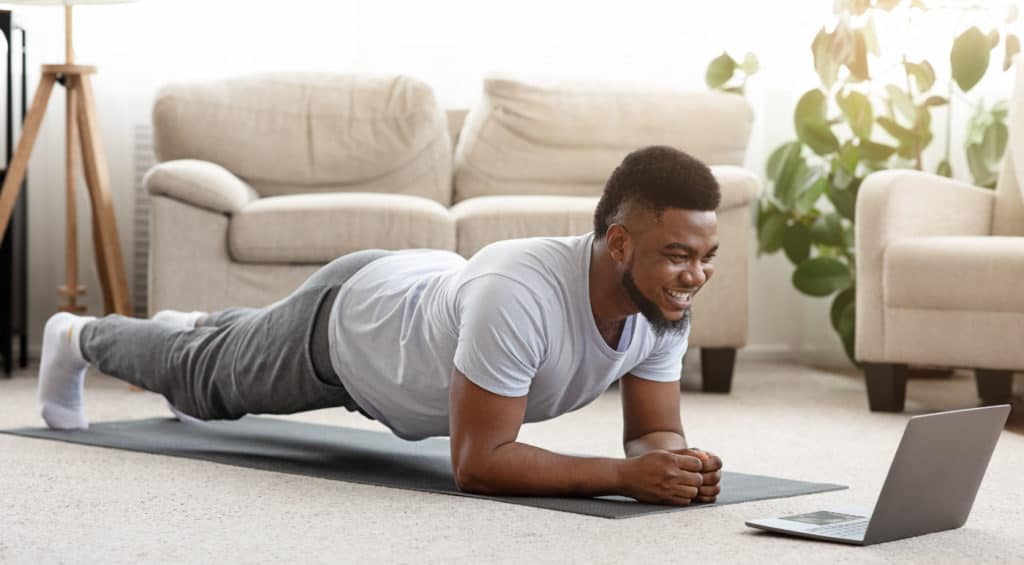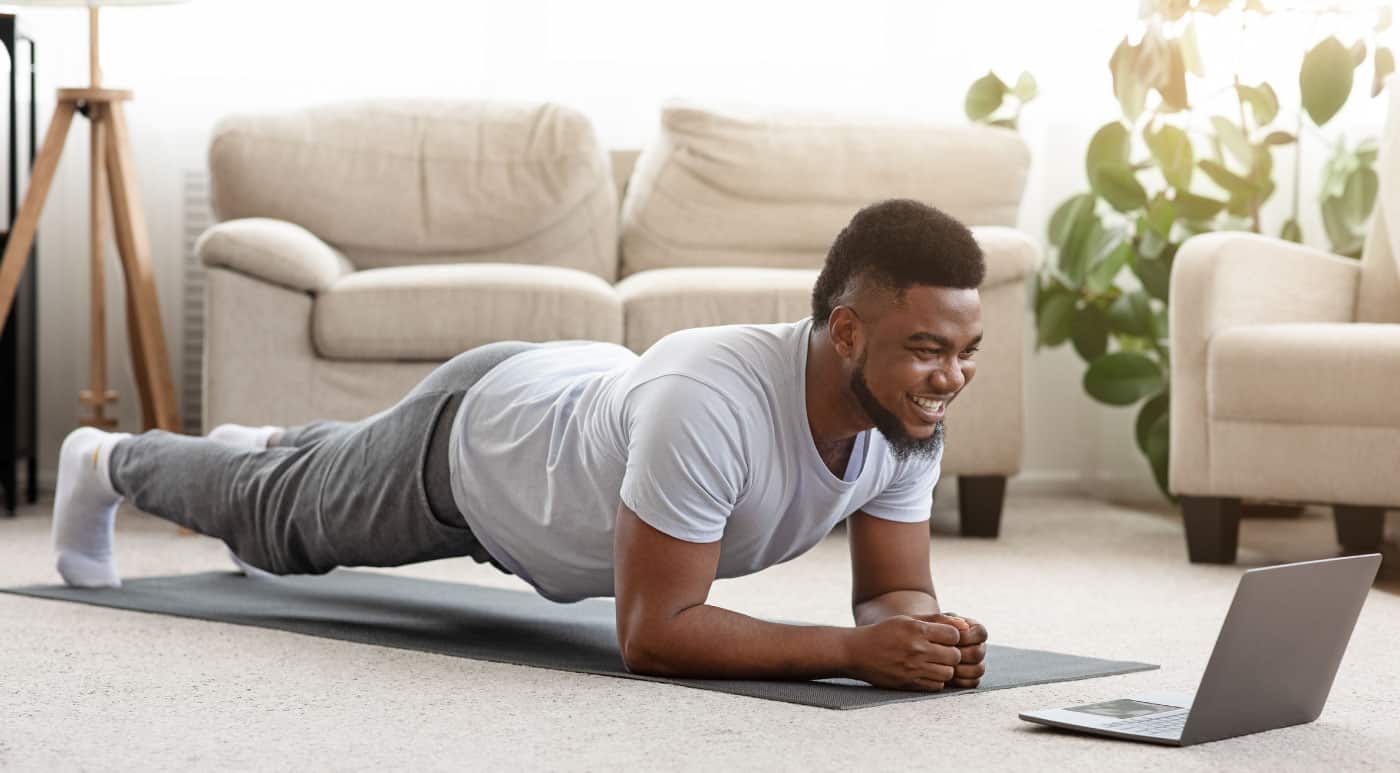 Danielle is an Instagrammer, but she's an absolute beast. She specializes in HIIT (or interval training), so prepare to have your butt kicked during her weekly full workouts. But you will also have a confidence boost.


Strength Training Workouts
Bulk up. Wear a sleeveless shirt with pride.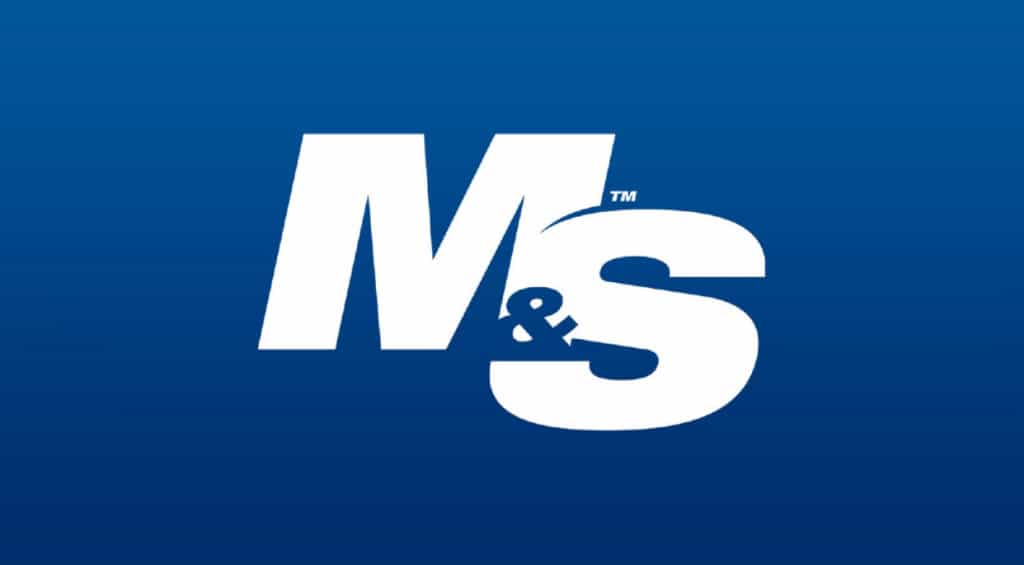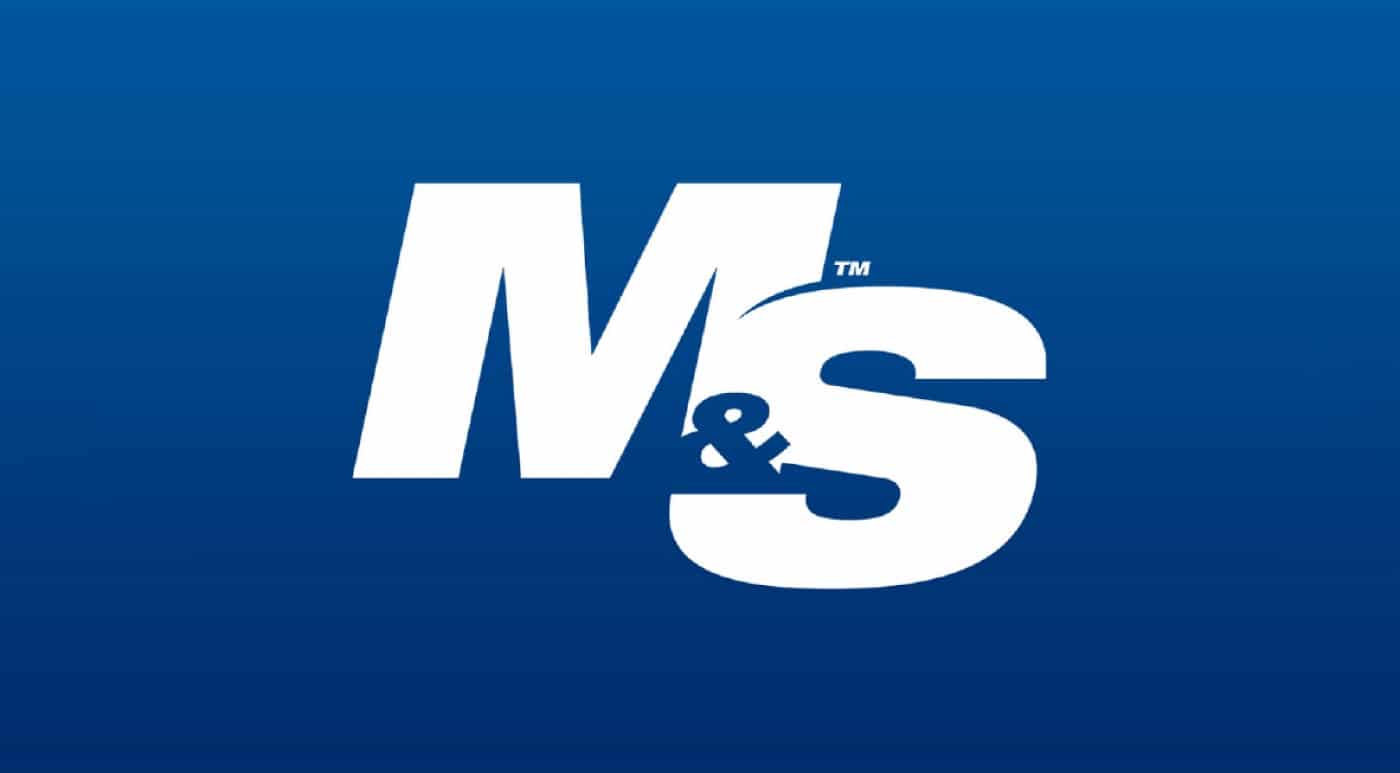 Target specific muscle groups with this enormous database of workouts and instructional videos. Muscle and Strength is dedicated to beautifying the body through fitness. They also review products, publish motivational stories, and dive deep into the history of bodybuilding.
ACE Fitness is a world-leader in fitness-related certifications. They aren't a gym, but they offer several how-to videos on the proper techniques and equipment for complex exercises for strength and flexibility. They can definitely refine your workout sessions.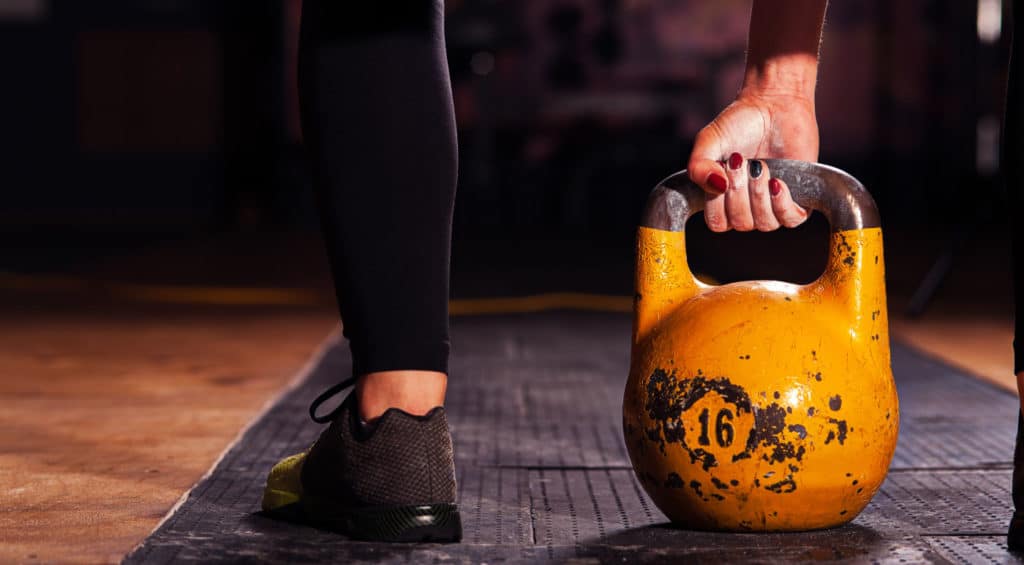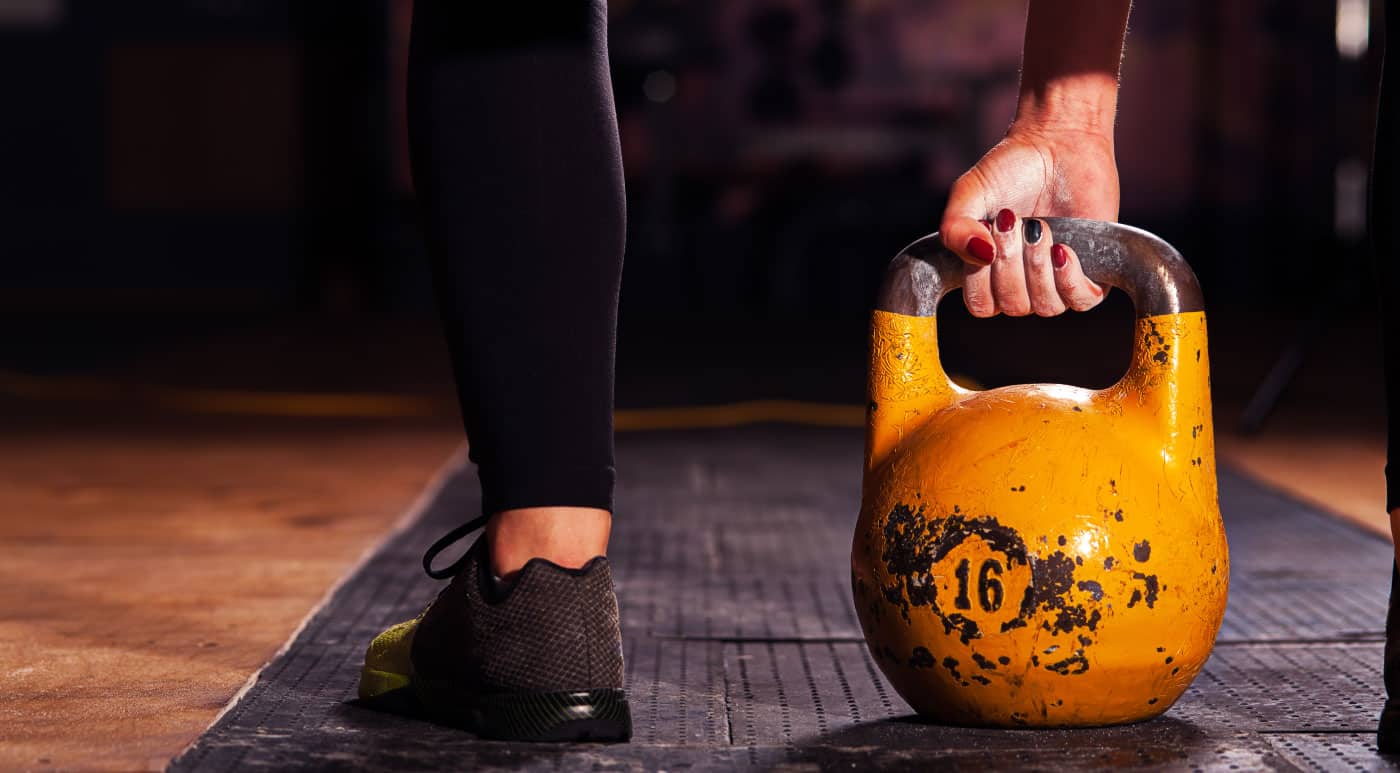 Ready to get jacked? This is a comprehensive resource for planning your own weight training regimen. Everything is prescribed in advance: You just deliver your best effort. If you follow the prescriptions, you will go from beginner to advanced in a matter of weeks with minimum equipment. A set of dumbbells will suffice.
Excellent for couples, this is an Instagram feed shared by "the King and Queen of HIIT." They will help you tone and build muscle with their daily uploads. They have over 800 workouts sessions and a free 14-day program. They also upload their workouts to their YouTube channel.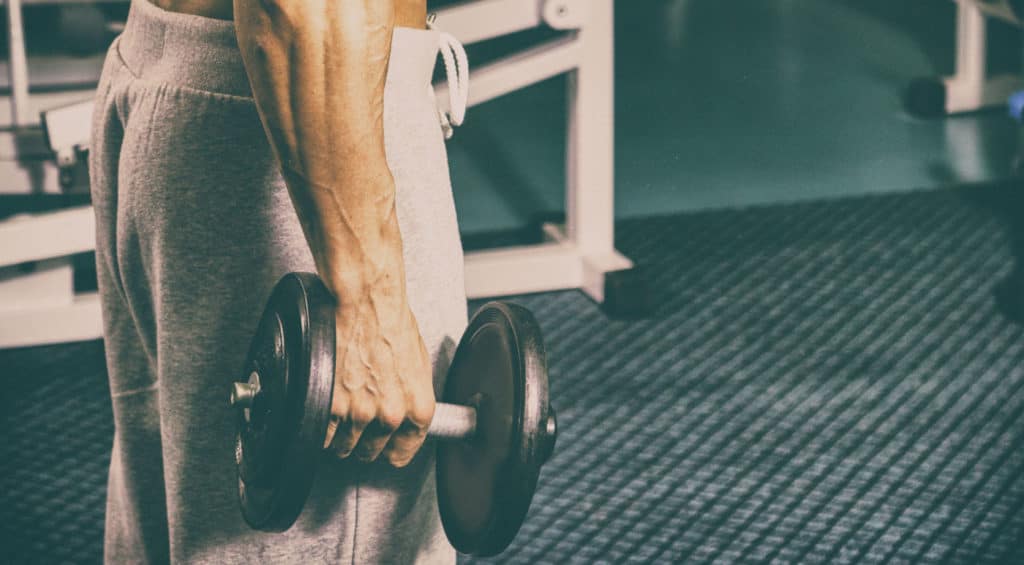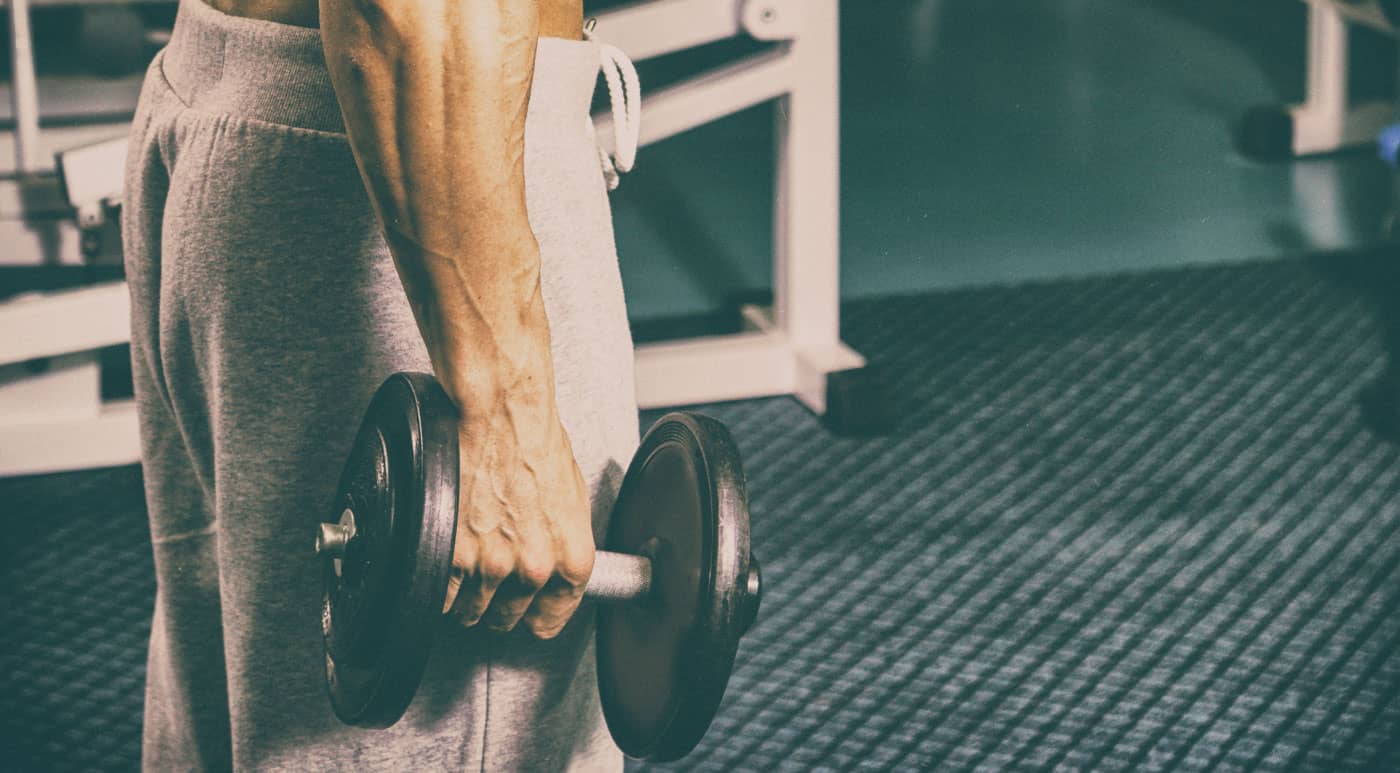 Recognized the world over, Muscle and Fitness is the ultimate source for full workout plans and advice on building muscle, improving nutrition, and using supplements. It also houses an extensive library of how-to videos and workouts, some with celebrity fitness trainers, that will bulk up your routine.
Famous for their P90X series, Beachbody offers an extensive series of sample workouts from several of their most high-demand programs. Go 10 rounds with Joel Freeman in his boxing program, or get ready to move with Shaun T in some new 25-minute workouts. Sample widely before committing with a purchase.
Let's get ready to… commit to boxing with weights! Rumble is one of the best and most vigorous Instagram fitness accounts out there. Their workouts are innovative and boxing-inspired. Classes are available for free most mornings at 8 a.m. ET.


Diet and Nutrition Tools
It's not just about the workout.
87. Atkins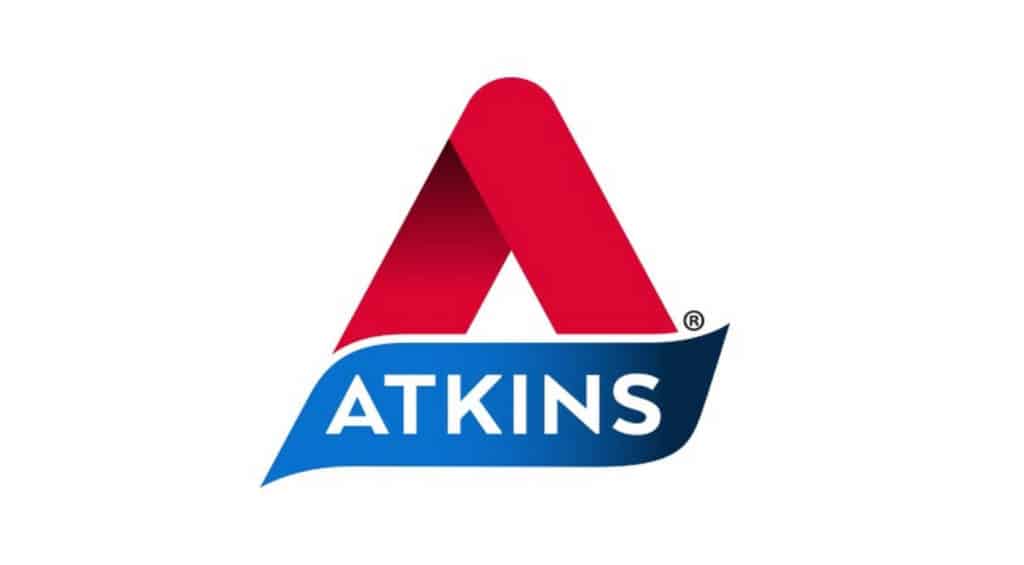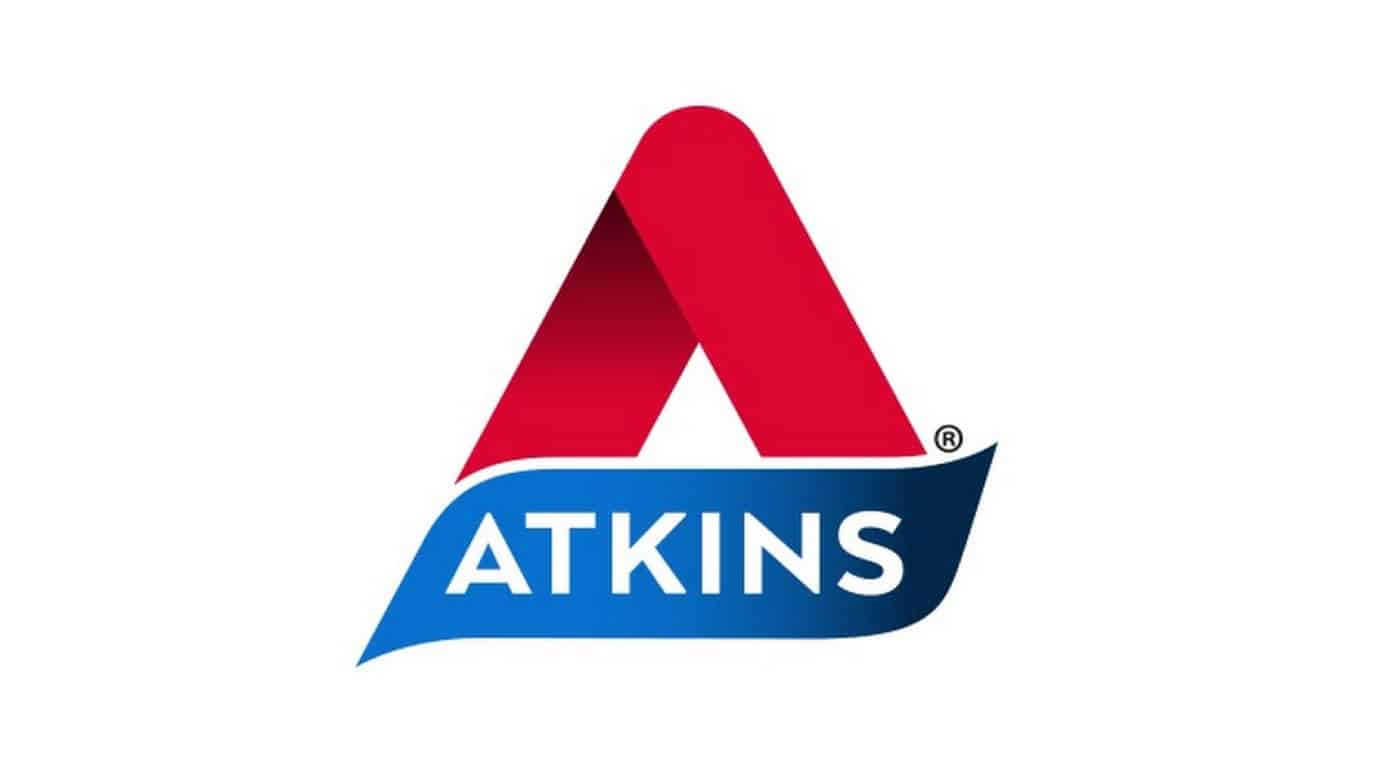 Atkins offers several resources that will help you plan a healthier diet and lose weight, including a free app. It offers over 1,600 low-carb meal recipes. It tracks your weight loss, counts the carbs of grocery items before you buy them, and gives you total control over your calorie intake in a user-friendly way.
If your goal is to lose weight, this is arguably the best diet-planning app on the market. It goes well beyond tracking calories. It offers over 130 unique diets with accompanying meal plans. Most of these are free.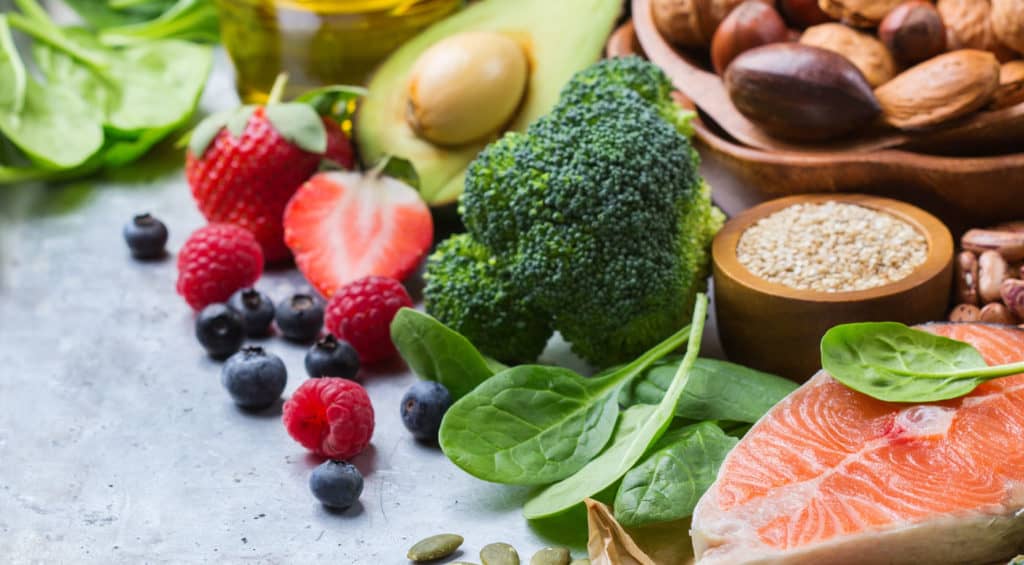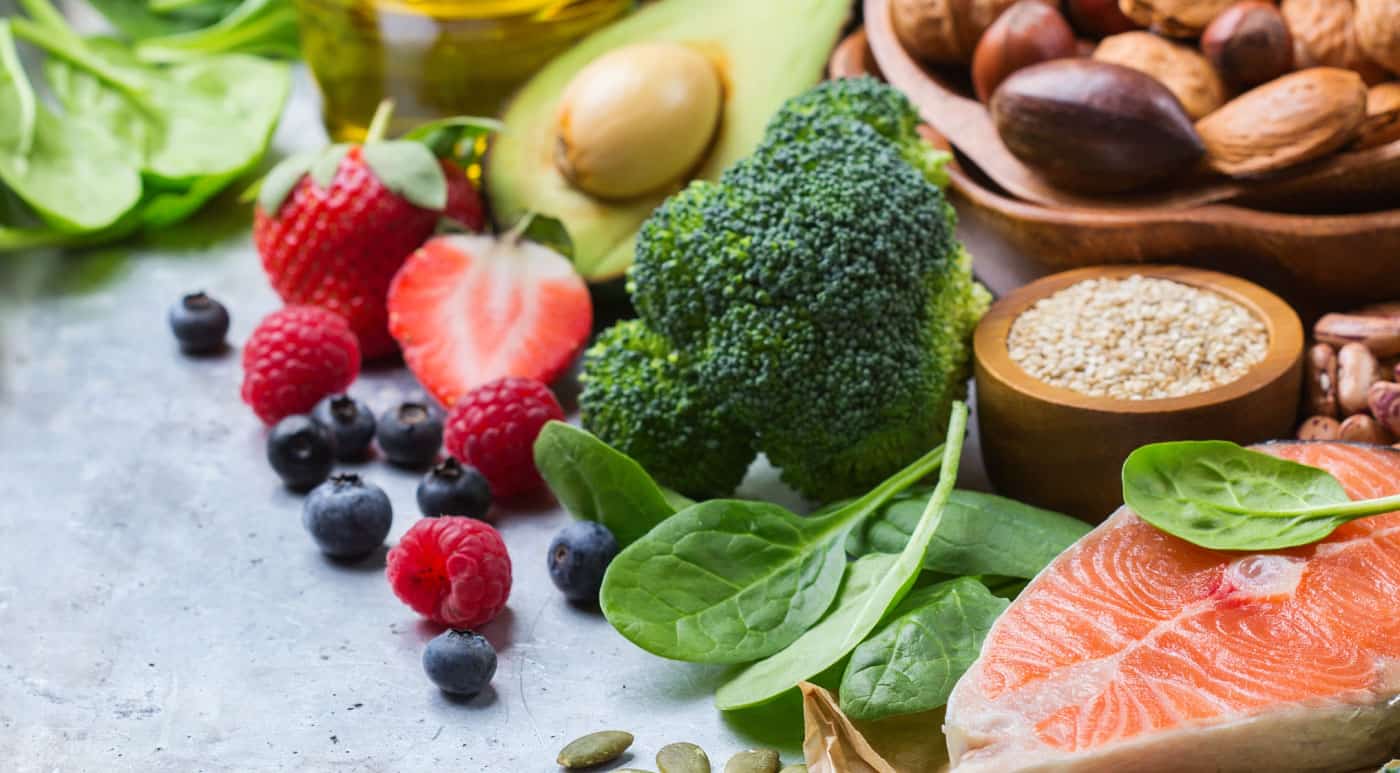 Eat This Much helps you set your meal plan on autopilot. Not only does it account for your fitness goals, but it asks about which meals you prefer and what foods you enjoy most. This makes a tasty and totally personalized meal plan that helps you reach your nutritional goals. The free version only includes daily meal suggestions, but even this is gold.
You might be wondering: "Can a YouTube channel really help me live with a better diet?" We think: "Yes!" This channel is packed with helpful information about diet, nutrition, and fitness. It even includes a few workout videos for free.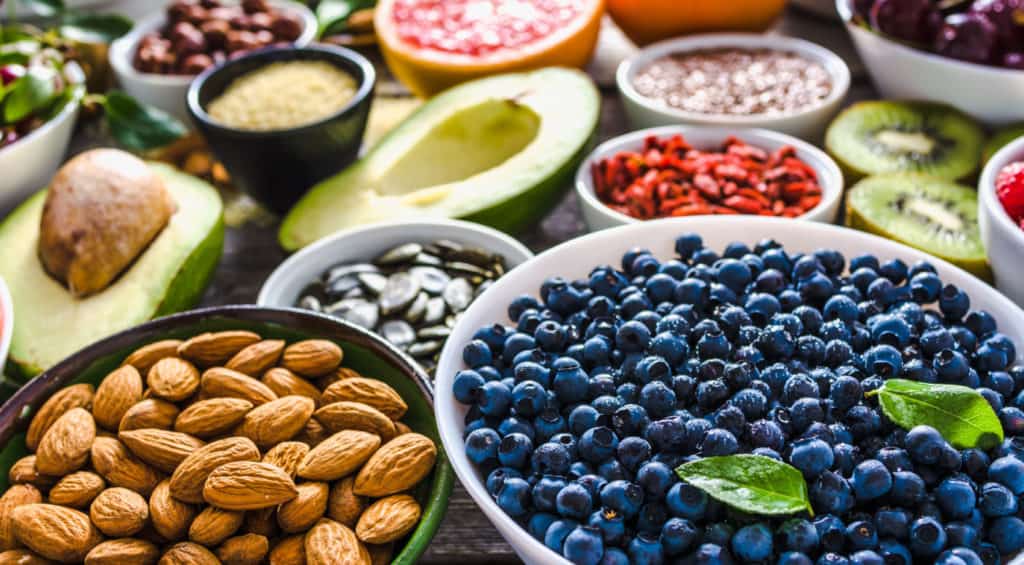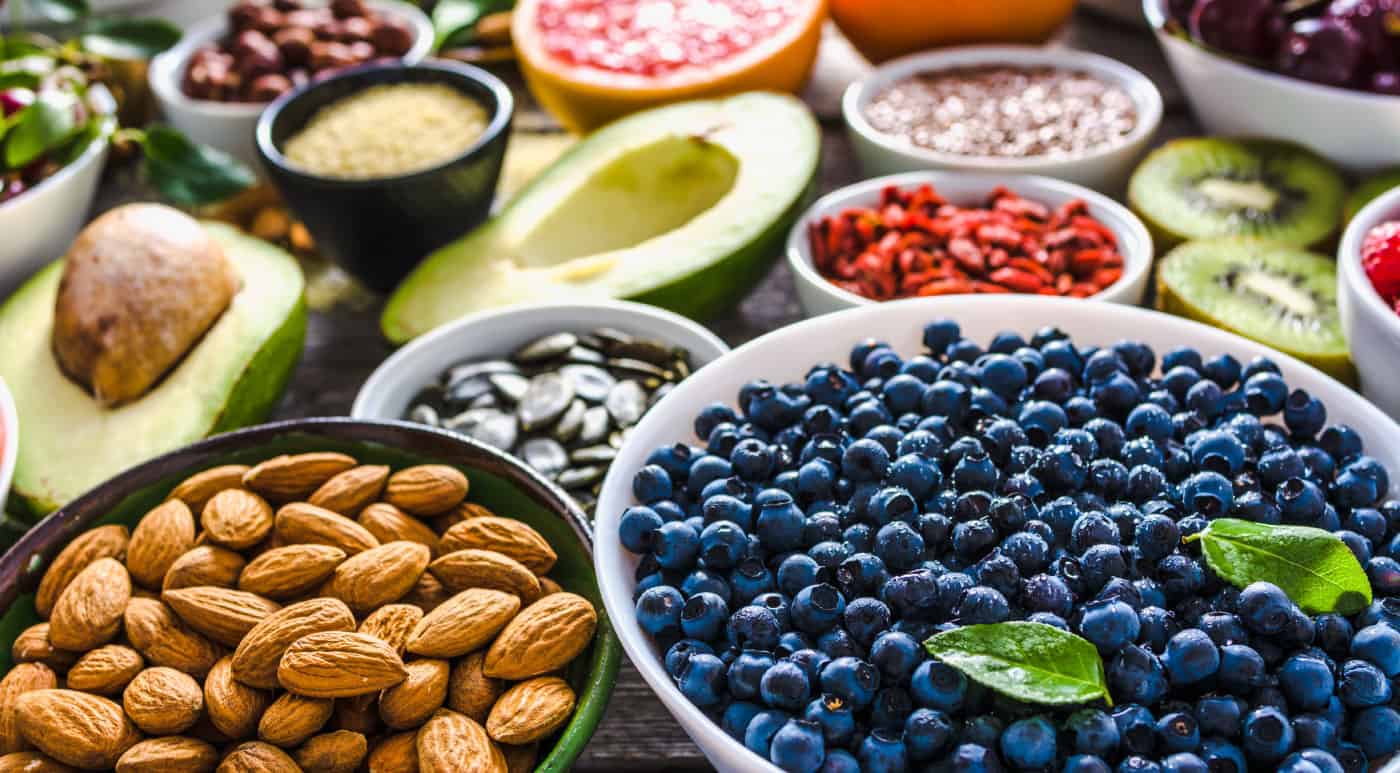 Dedicated to helping people lead healthier lives, SparkPeople can connect you to hundreds of resources related to diet and fitness. Membership is free and gives you access to a calorie counter app and dieting coaching.


Family Health and Fitness for Kids
Family fitness night, anyone?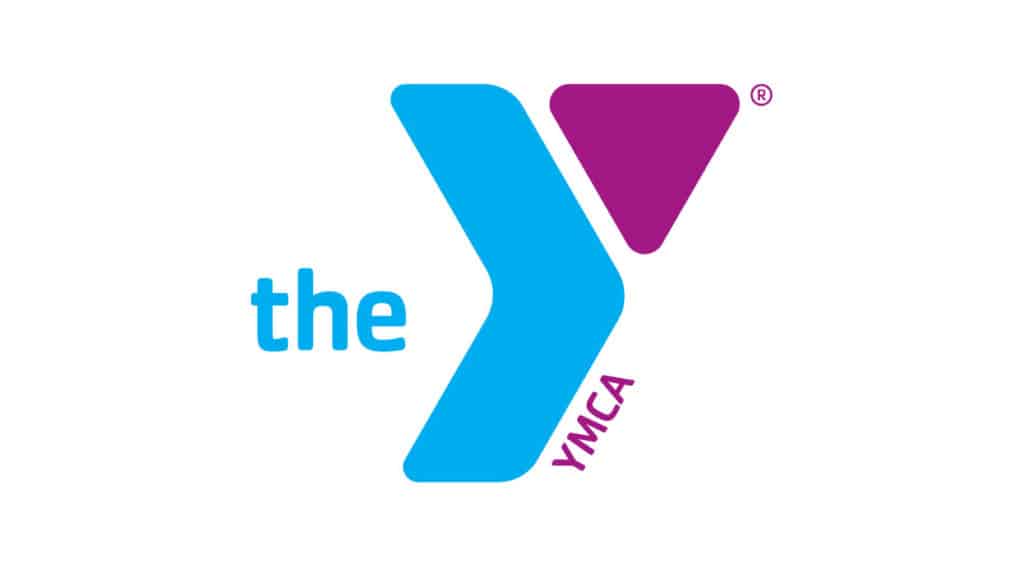 The YMCA has a vast library of workout videos. For self-isolating families, there are a number of free courses you can find on their website. The course "Kid's Activities" features 12 videos that will keep the little ones active and entertained. There is also a "Youth Sports" course for older teens (19 videos) and a "Bootcamp" series the entire family can enjoy (24 videos).
Sworkit makes fitness simple. It's ideal for creating a custom workout routine. Most features require a paid subscription, but all kids' workouts are free. If you are looking for ways to keep your kids fit and active during the pandemic, this is the app for you.
Steady Health has a wide offering of free online videos for the groups other fitness programs tend to ignore. This includes specific exercises for pregnant women, office workers, and others rehabilitating from injury. Intensity is at a low simmer—in fact, many videos are about learning how to relax.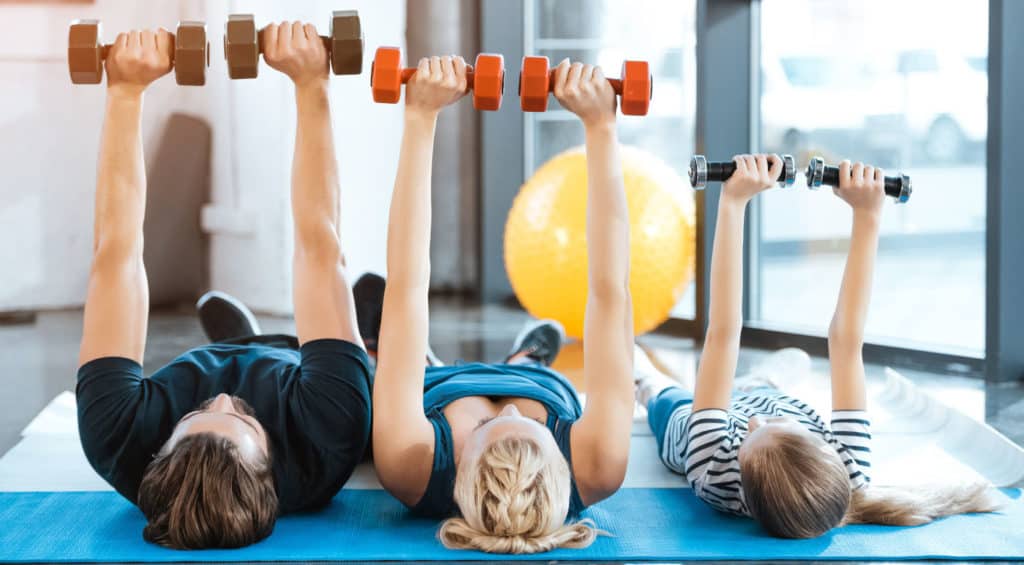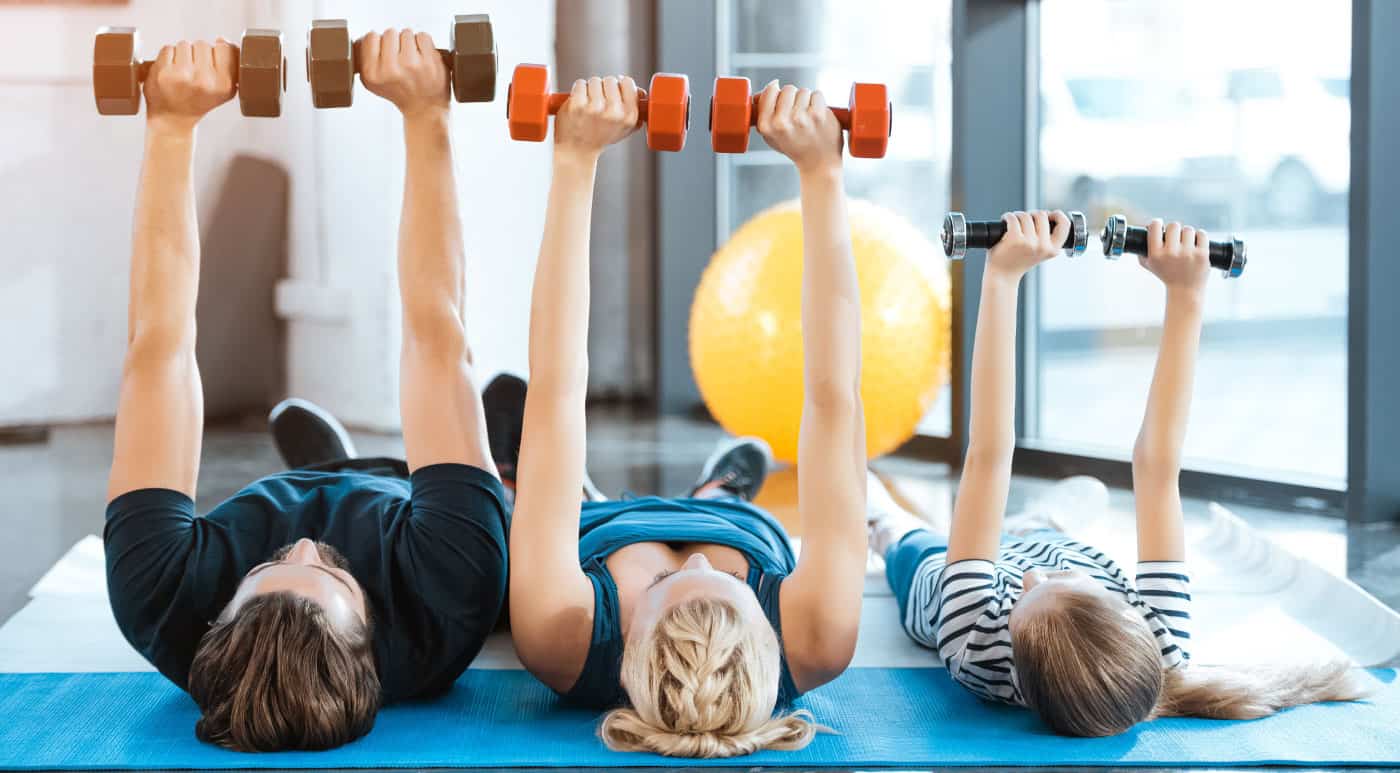 This extremely popular YouTube channel has everything new or recent mothers need to know about staying fit. They have a special playlist for mothers aiming to get back into working out after pregnancy. Plus, there are loads of motivational (and heartwarming) stories from other moms.
Fitness Blender, as always, is brimming with resources for every kind of user. It may be just one video, but it is 25 minutes of playful total-body exercise that will keep your child fit and entertained. The video plays out like an interactive game: kids will play things like "Red Light, Green Light" to build balance and endurance. No equipment is required.
Let's not leave anybody out! For the seniors observing social distancing, the NIH offers several resources with videos and recommendations on how to stay fit. These are low-impact and packed with tips on how to avoid injury. You can follow sample workouts on the NIH YouTube channel.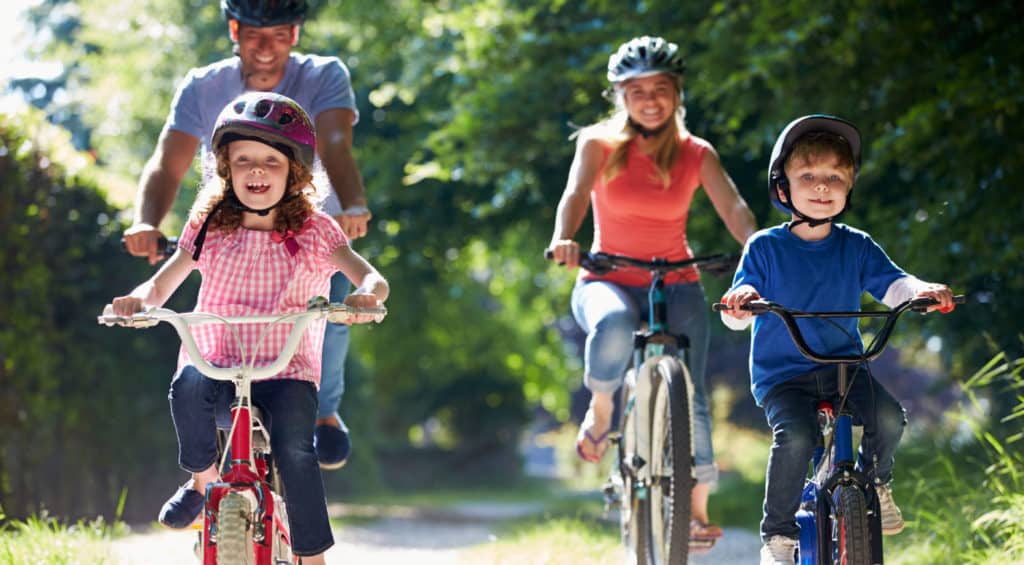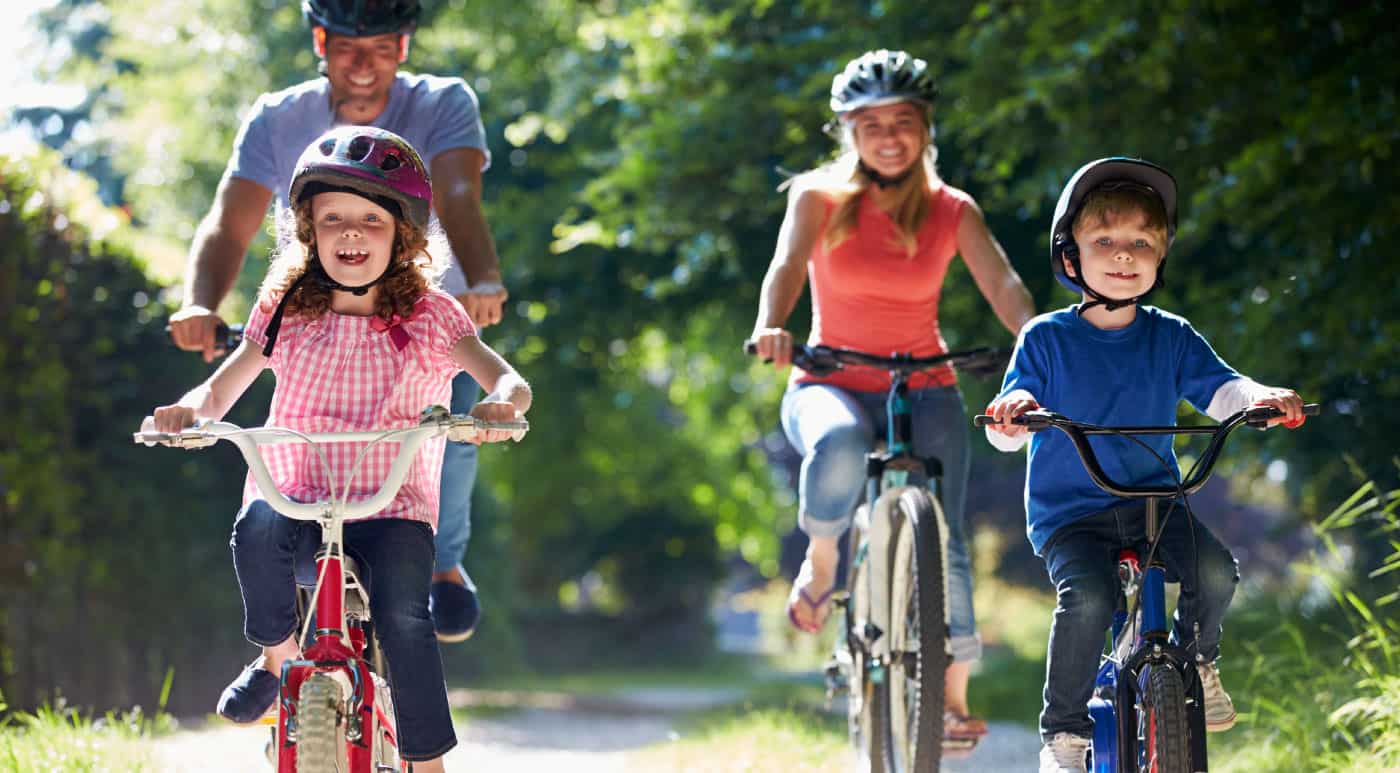 Beyond the world of diet and exercise, HealthFinder is your go-to database for accurate health information on practically any topic. Drawing information and research from over 1,600 government and non-profit organizations, you can learn everything from what vaccines your family needs to which public parks are safest to spend an afternoon.
In 2018, the Federal Government issued a fresh edition of Physical Activity Guidelines for Americans. The Move Your Way Campaign is committed to spreading the word. This site is loaded with facts sheets and tips for all ages and abilities that can help you lead healthier lives.


Post-Pandemic Fitness
Looking ahead to the future.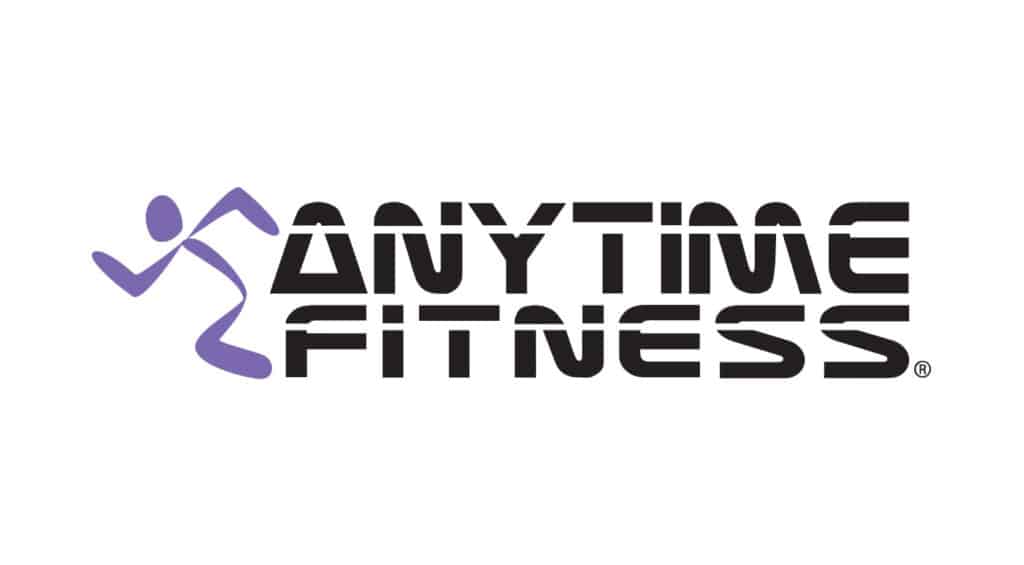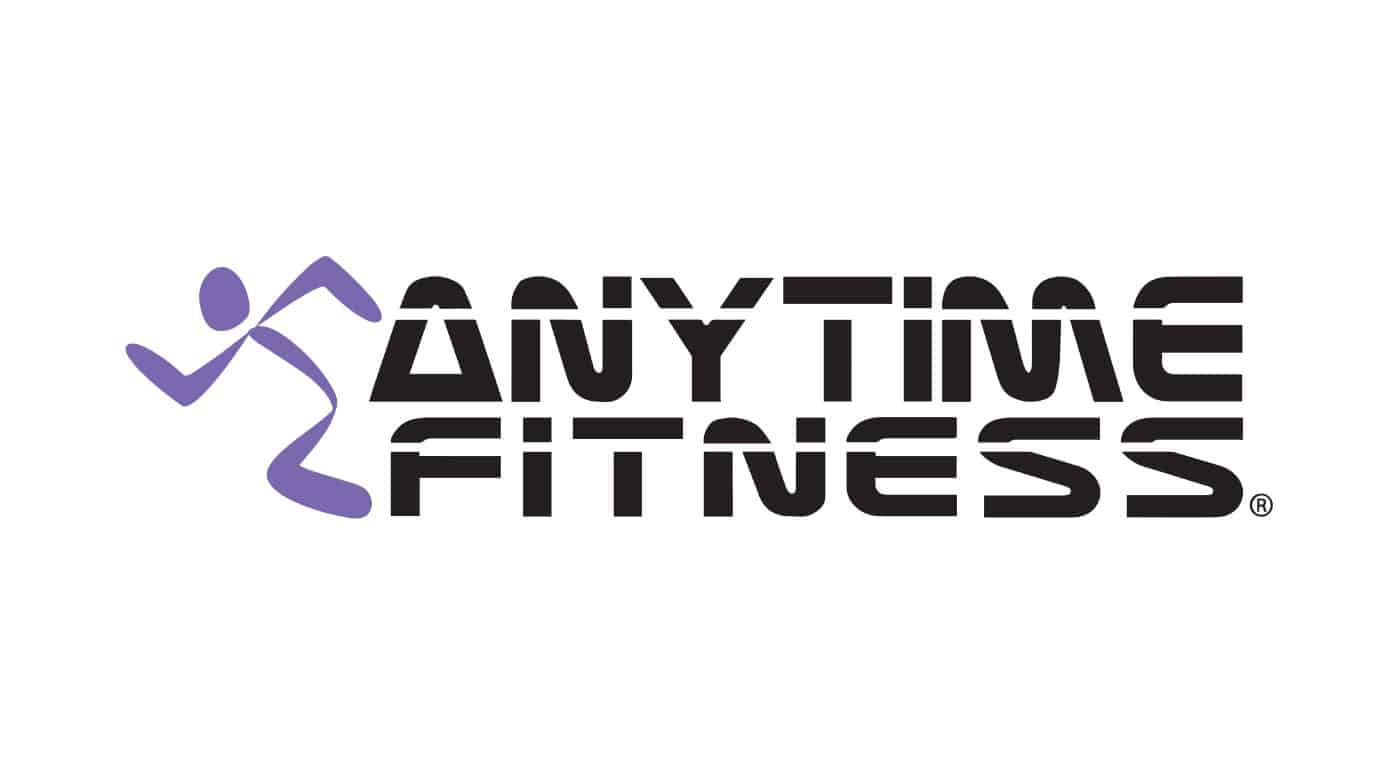 When civilization reopens, will you be ready to join a gym? If so, this is the resource you need. Instead of making calls comparing prices and membership packages, use this site to see an exhaustive breakdown of the fees for all of the major gyms in the country.

Blake Adams
Blake Adams is a widely published educator, journalist, and copywriter. He lives with his wife and cat in...*throws dart at a map*...Elburn, IL.