Electrolytes should be replenished both before and after workouts.
After working out for any length of time, you've likely heard a lot about the importance of proper hydration, and even possibly the value in finding that hydration through an electrolyte-enhanced sports drink.
These days, though, with so much exercise gear available on the market — both wearable and consumable — it's hard to know what's important, and what you can do without.
In the case of proper hydration and electrolyte replenishment, however, the value cannot be overstated — whether you go hard at the gym, or stay fit by casually walking in the park.
The Electrolyte & Sports Drinks We RAVE About
Best Overall
LMNT Electrolyte Drink Mix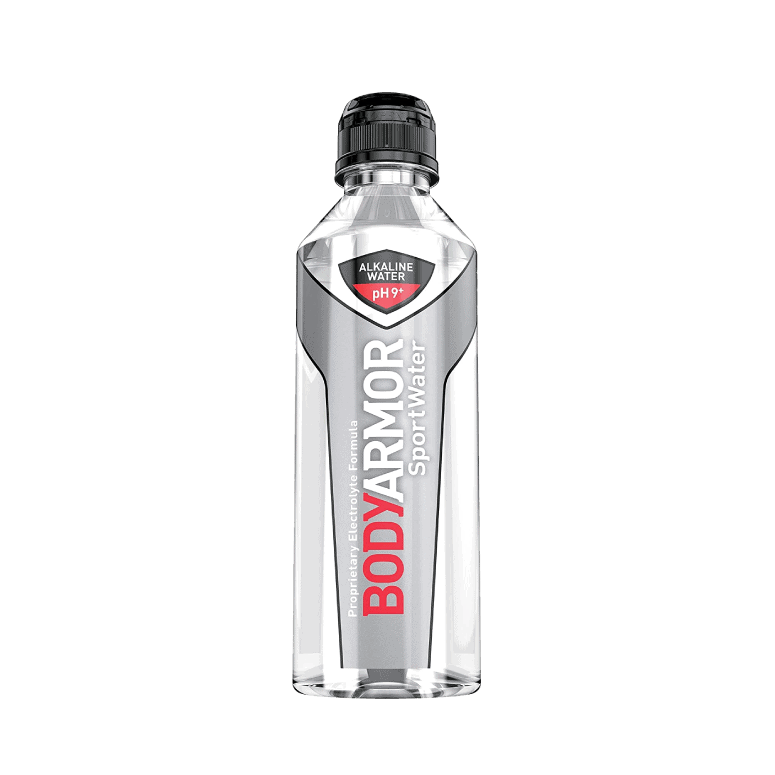 Best Electrolyte Sports Water
BODYARMOR SportWater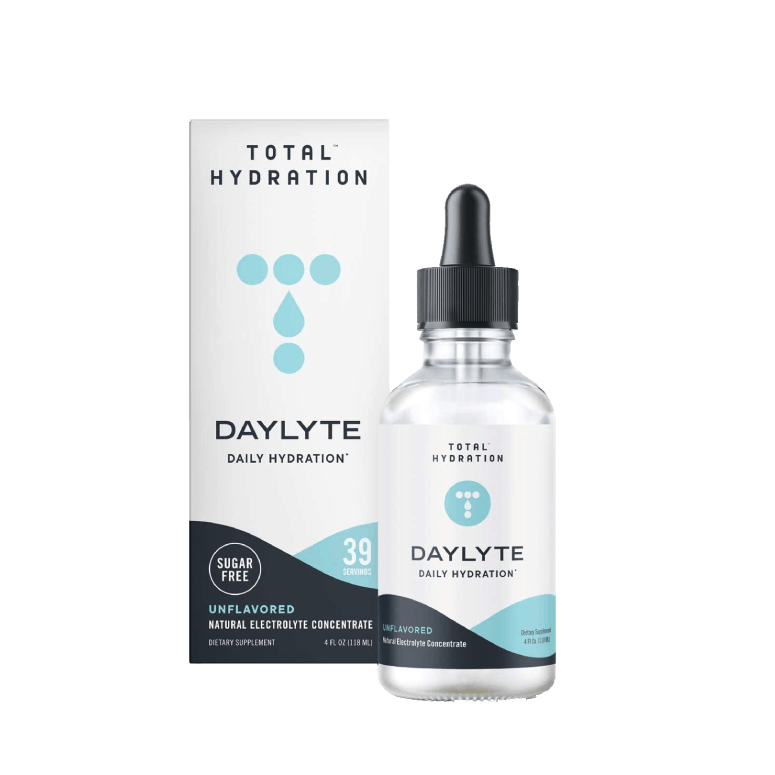 Best Electrolyte Drops
Daylyte Electrolyte Drops
To get back in the game as quickly as possible, choose LMNT Electrolyte Drink Mix, RAVE Reviews' pick for 2021's best electrolyte and sports drink for athletes. We'll tell you everything we liked about LMNT a bit later on, so keep reading, but right up front, we'll say this drink mix has everything you need, including high levels of potassium and all-natural flavors.
Best of all, there are no sugars or fillers, and it's all keto, paleo, and low-carb friendly. But there are plenty of other electrolytes and sports drinks out there to choose from.
With expert advice, we present the 10 best electrolytes and sports drinks for athletes in 2021, including tips and pointers for when, how, and why to replenish those electrolytes.
By the end of this article, you'll not only understand what proper hydration and electrolyte replenishment does for your body, but you'll also have the perfect sports drink for you and your fitness goals.
While researching this article on the best electrolyte and sports for athletes we spoke to a number of fitness experts.
We not only asked them the sports drinks they prefer and recommend, but also, what electrolytes are, and why they're important.
What Are Electrolytes?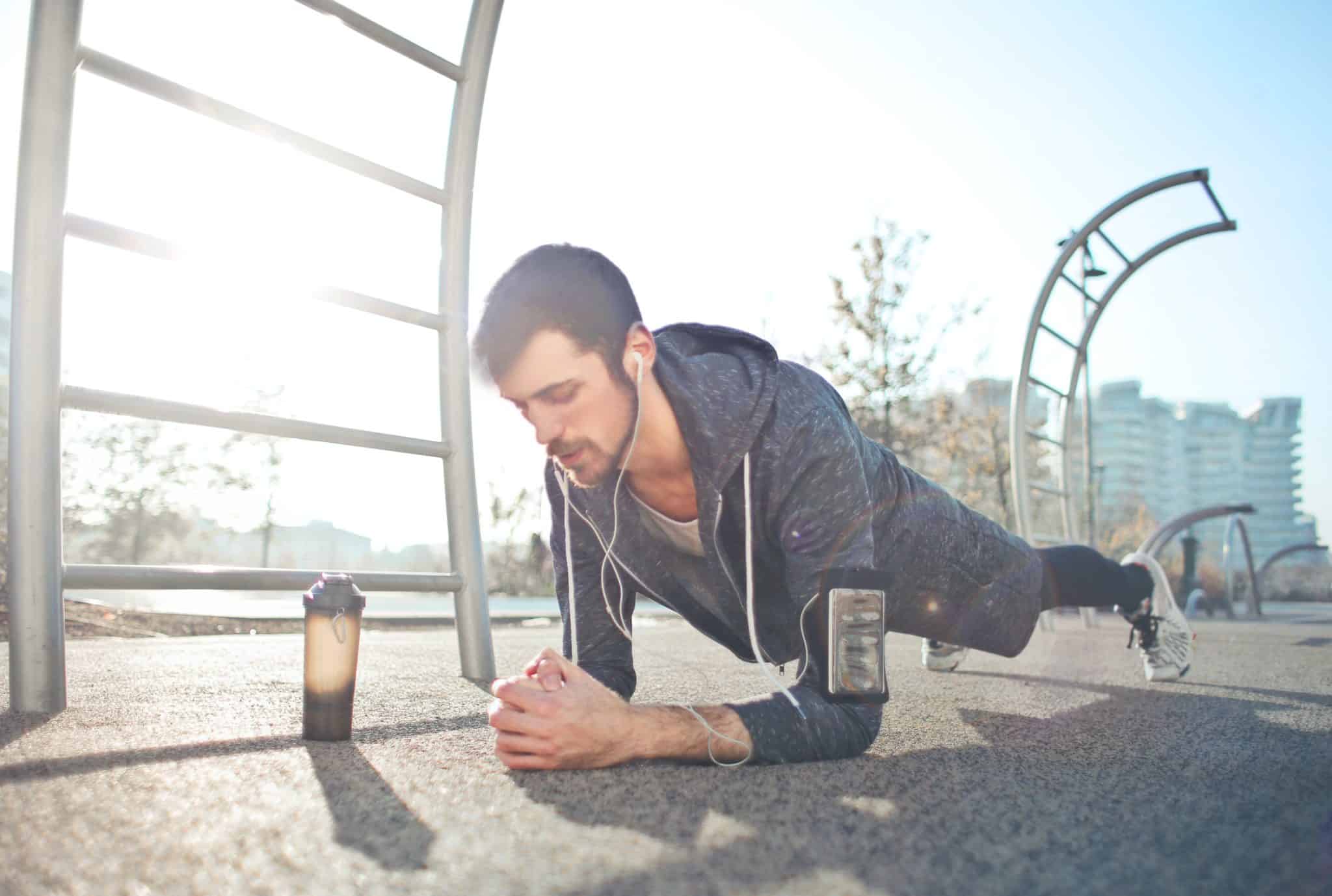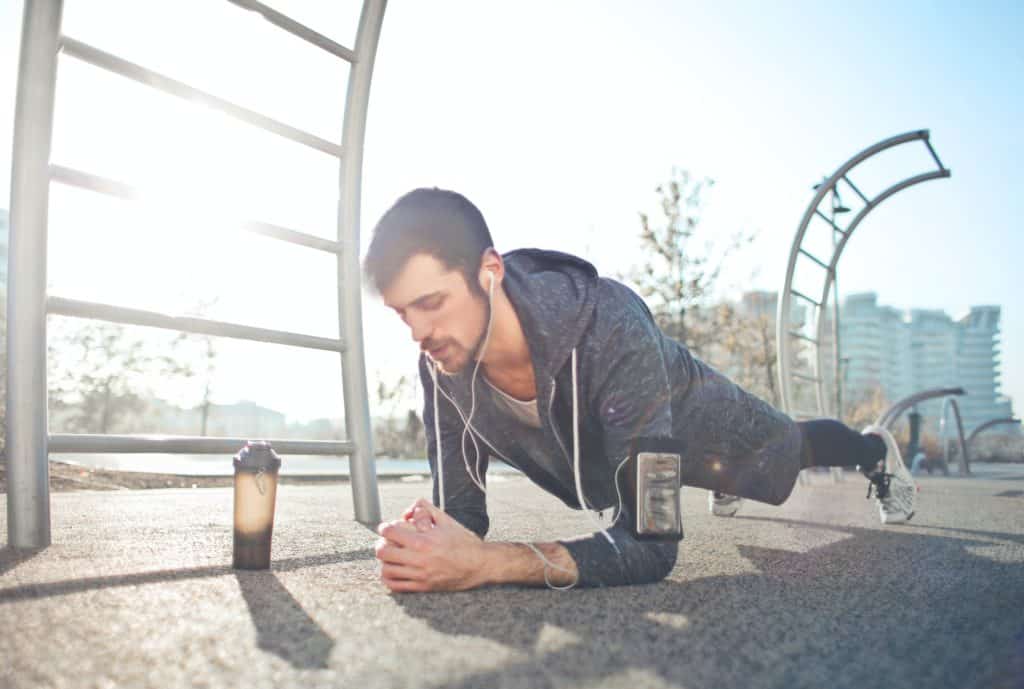 Ashlee Van Buskirk owns and operates the fitness and nutrition coaching business Whole Intent.
She received her degree in dietetics and clinical nutrition studies from Metropolitan State University of Denver in 2017. She has extensive experience in the fitness industry, performing in body-building competitions and working as a fitness influencer and personal trainer.
Electrolytes, she says, are positively or negatively charged ions that become charged once dissolved in liquid.
"Those electrolytes serve an important purpose for many bodily functions," she says, such as muscle contraction, heartbeat regulation, nerve impulse conduction, and balancing fluids within the body, among many others.
David McHugh, CEO and founder of My Mixify, a business and blog focused on health, wellness, exercise and fitness, agrees that electrolytes are essential nutrients in the body.
And keeping them balanced is an important part of the health and wellness puzzle, he says.
That's especially true for athletes, but also for anyone who works out heavily, or even someone who just has a particularly strenuous job, he continues. Electrolytes are also particularly important for anyone on a keto or paleo diet.
And if electrolyte levels in the body become too high or too low, McHugh says, various health problems can occur. "Without electrolytes," McHugh continues, "we humans could not survive."
Examples of electrolytes include the following chemicals and nutrients:
Potassium,
Magnesium
Sodium
Calcium
Electrolyte imbalance can include the following symptoms:
Muscle weakness
Mental confusion
Fluctuation in blood pressure
Muscle spasms
And in some worst-case scenarios, seizures.
"Since our kidneys will filter out excess electrolyte levels if they get too high," McHugh explains, low electrolyte levels are far more common, and often the byproduct of exercise, he says.
Clearly, it's important to keep your electrolytes balanced. This is often accomplished by drinking an electrolyte-reinforced sports drink — after a workout but also possible before. Which is best? We'll answer that question, next.
Is it Better to Drink Electrolytes Before or After Workout?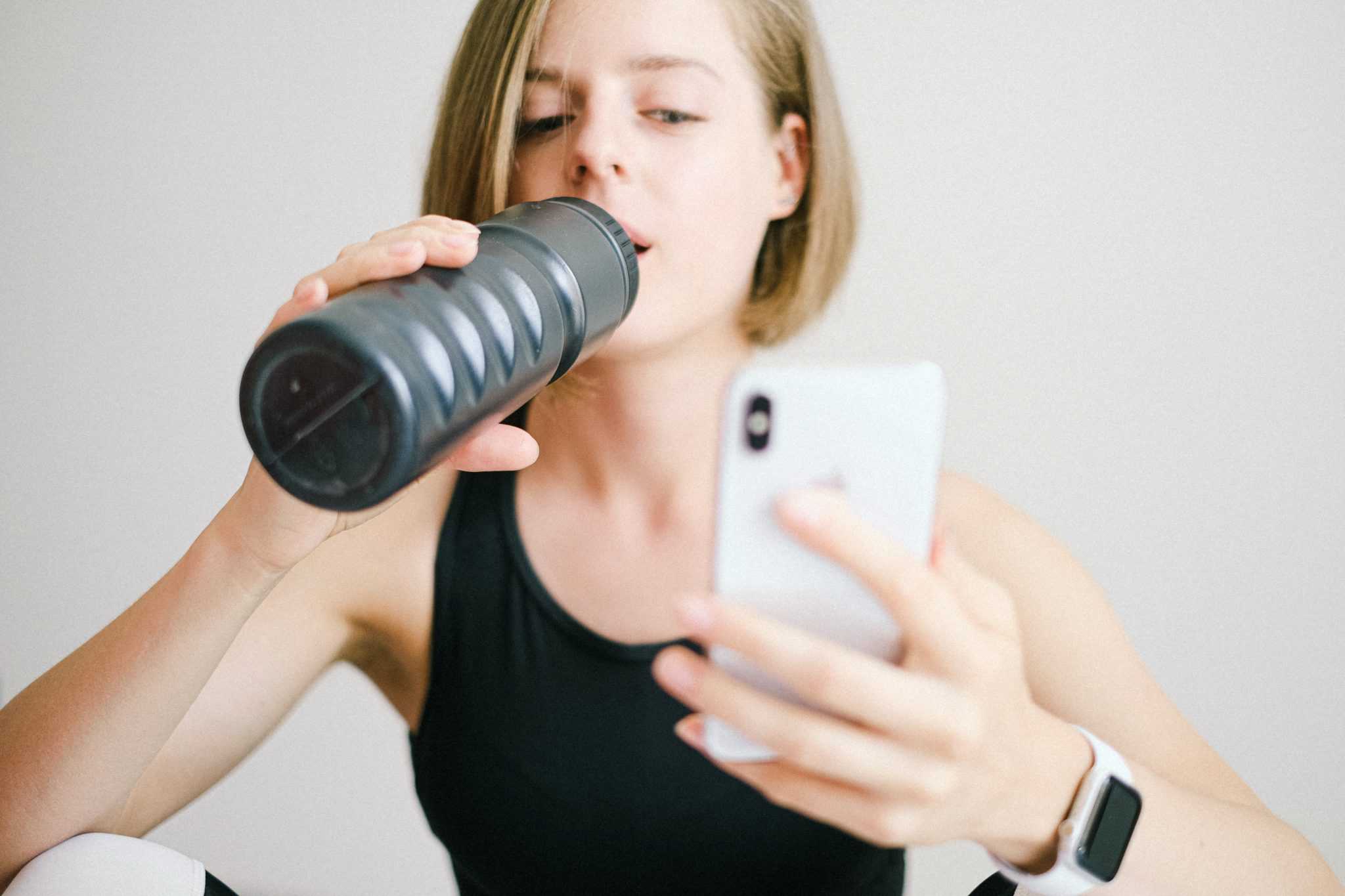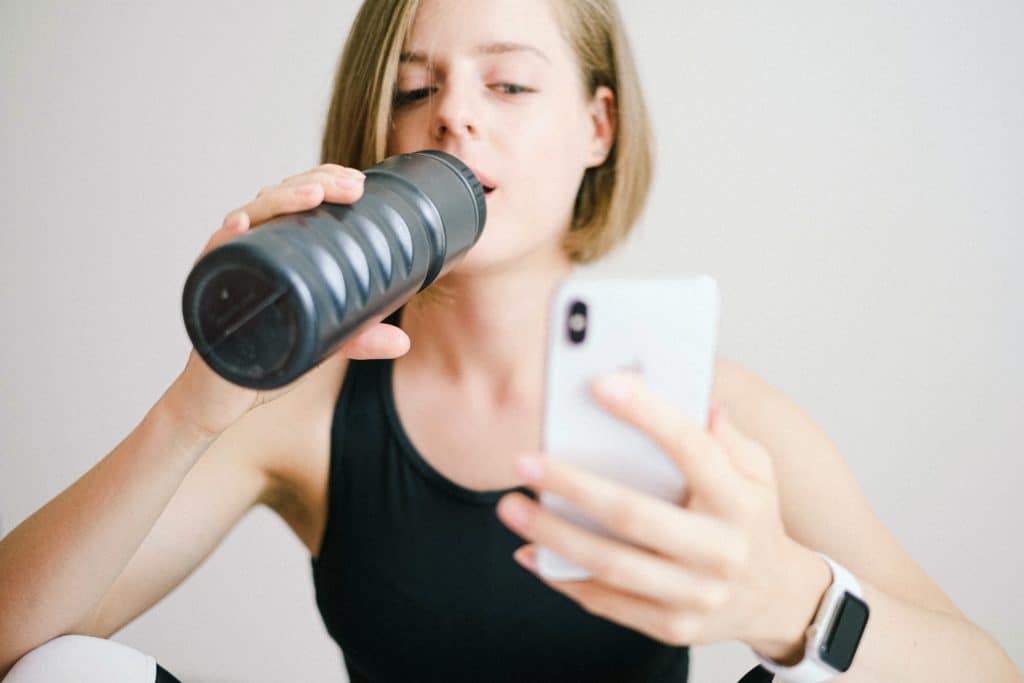 Anyone who sweats heavily, works out vigorously, or urinates a lot should consider replenishing their electrolytes before, after, and even sometimes during a workout.
Personal trainer Ashlee Van Buskirk says failing to have the proper balance of electrolytes in your system prior to a workout can impede, or even possibly negatively impact, progress. It can also bring on a host of negative symptoms — some of which we mentioned earlier.
"You'll also have greater difficulty achieving peak performance because you are not properly hydrated and you lack the right amounts of electrolytes," she says.
It's also equally important to replenish your electrolytes after working out, she continues.
"Your body likely lost a decent amount of electrolytes during exercise," she says, and you'll need to replace those lost ions.
"The body is one big connected system, so your electrolyte levels can have big ripple effects across your entire body," she adds. "It's better to re-hydrate and replenish those electrolytes quickly after your workout to aid in your recovery."
The Best Way to Replenish Electrolytes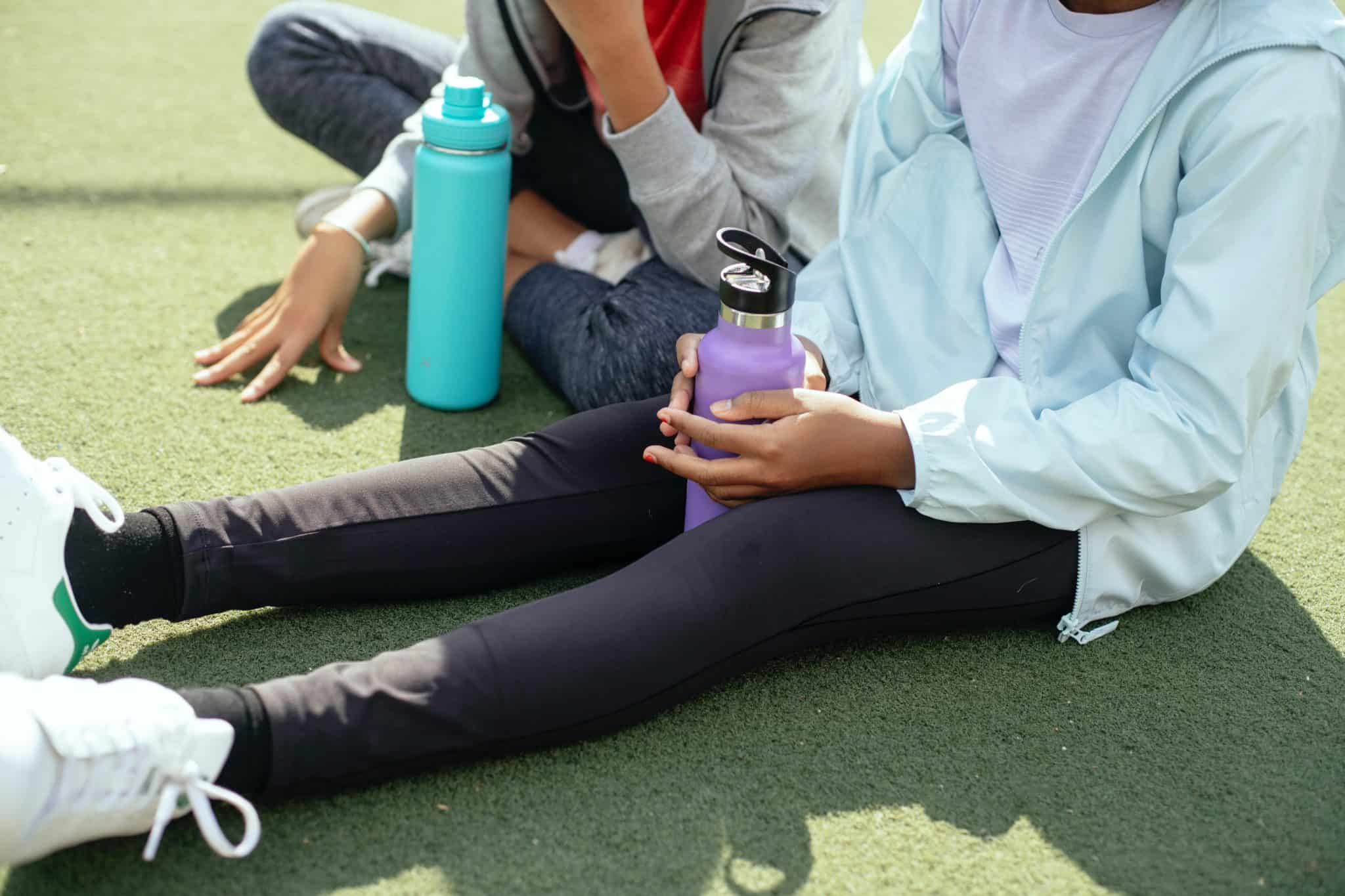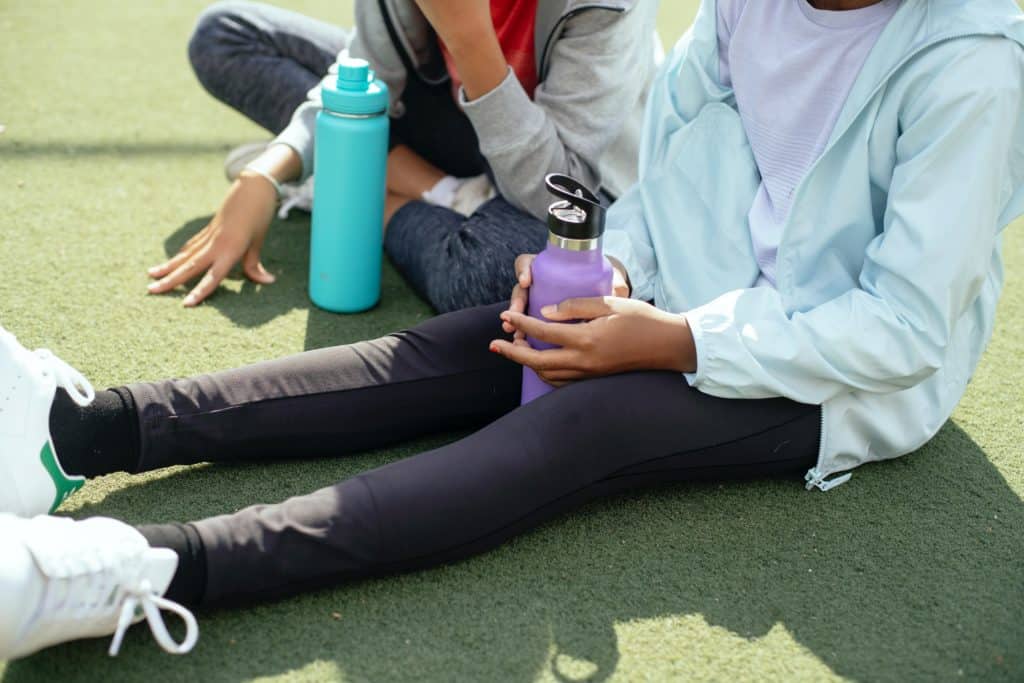 Now that we've established the importance of electrolytes and keeping them balanced, what are the best and most healthy ways of doing so?
Lisa Richards is a nutritionist and author of The Candida Diet. When replenishing electrolytes, she says to seek out plant waters, of which coconut water or juice is perhaps the most common.
"Plant waters carry with them the benefit of increased electrolytes and some beneficial plant compounds," Richard explains, with wide-ranging benefits.
"For instance, watermelon water contains potassium as well as beta-carotene, and citrulline," she says. "Citrulline is needed to make the amino acid, arginine, which is good for blood vessel health."
In addition to plant waters, here are just some of the many healthy and effective ways to replenish your electrolytes:
Electrolyte-infused waters
Electrolyte tablets
Milk
But perhaps the most interesting (and flavorful!) means of replenishing electrolytes is through a sports drink.
"Traditional water can become boring over time," Richards admits, "and other hydrating beverages can be considered," she says.
In our next section, we'll examine 10 of the very best electrolyte and sports drinks for athletes in 2021, including both electrolyte-enhanced beverages and drink mixes and drops, adding an electrolyte punch to your favorite refreshment.
Before presenting our list of 2021's 10 best electrolyte and sport drinks for athletes, we first consulted health and wellness experts, gathering data on why electrolytes are important, how they're best absorbed into the body, and which ingredients are crucial in a drink, powder, or drop, and which ones we can do without.
We evaluated each product in our list on the following criteria:
All-natural ingredients
Electrolyte, nutrient and vitamin blend included
Available flavors
Low sugar and caffeine
Consumer feedback and price
We also considered and consulted similar rankings from trusted sources from around the internet, and even had some input from the brands themselves. We feel all this combined makes a thorough and comprehensive ranking of electrolyte sports drinks, that we can't wait for you to read.
The Best Electrolyte and Sports Drinks for Athletes in 2021
1
LMNT Electrolyte Drink Mix
Whether you're on a keto, low-carb, or paleo diet, or simply seeking an electrolyte recharge before or after your workout, look no further than LMNT for 2021'a best electrolyte and sports drinks for athletes.
LMNT variety packs include just what you need, such as 1000 mg sodium, 200 mg potassium, and 60 mg magnesium, without anything you don't need, like sugars, fillers, or artificial flavors and ingredients. 
With all-natural flavors like orange salt, raspberry salt, and citrus salt, as well as stevia leaf extract, simply mix a packet into your drink of choice for best results, both before and after exercise, or to combat low-carb fatigue and keto fog.
With LMNT you can feel confident there's no gluten or sugar, and absolutely no filler — just the perfect blend of sodium, potassium, and magnesium. One fan of the product uses it after daily workouts, noticing fewer headaches, and another enjoyed mental improvement and better hydration after four hours of hard training.
Pros
Half-pack works well for some
Good flavors
Easy to mix
Liquid I.V. electrolyte powder drink mix is up next in our ranking of the best electrolyte and sports drinks for athletes. Including just the right amounts of potassium, sodium, and glucose, Liquid IV delivers water and other key nutrients directly to the bloodstream, using Cellular Transport Technology (CTT), similar to an actual I.V.
Hydrating efficiently, Liquid IV contains eleven essential minerals and vitamins, including Vitamin C, B3, B5, B6, and B12. The packets are available in flavors like passion fruit, and are sold in quantities ranging from eight to 192 packets. 
Some sugar is included, but otherwise, you can count on no artificial flavors, and perhaps best of all, for every purchase, Liquid IV donates a packet to someone in need, helping to fight dehydration globally. 
Those who've tried the product like the lemon-lime flavor best, adding the drink mix not only helps with dehydration, but also fatigue and brain fog.
Pros
B and C vitamins a bonus
Using every other day adequate
Works quickly
Cons
Some flavors too sweet
Does contain sugar
Bit salty for some
Next in our ranking is Kaged Hydra Charge premium electrolyte powder. 
Containing tree nuts, which is an allergen, and contributing to the powder landing third in our list, Kaged Hydra otherwise includes all-natural ingredients like taurine and coconut water powder, but also unusual ingredients like onion extract.
Results are undeniable, not only delivering electrolytes but also antioxidants through Spectra, a high-ORAC antioxidant blend providing a nutrient-rich combination of fruit, veggie and botanical extracts.
Flavors range from orange mango to pink lemonade, all without added sweeteners or masking agents. We also like the added taurine and blend of five essential electrolytes. One distance runner uses Kaged Hydra with great results, drinking throughout the day to stay properly hydrated. 
We were particularly encouraged by reports Kaged Hydra tastes great, with some adding it's the best workout supplement they've ever tried. It is best to take before exercise, however, according to reports.
Pros
Mixes well, no clumps
Hydrates well
Full spectrum of antioxidants
Cons
Chemical aftertaste, some say
Too sweet for many
Bit spendy
The next product in our ranking of the best electrolyte and sports Drinks for athletes in 2021 is BODYARMOR SportWater. With BODYARMOR, there's no mixing. Instead, there's already a  blend of reverse osmosis water, potassium bicarbonate, calcium chloride, and magnesium chloride in each bottle (available in packs of 12 and 24).
Also setting BODYARMOR apart is a 9+ PH balance and a proprietary electrolyte formula, and there are some nice deals to be had buying it in bulk online. It's recommended for hot yoga, in particular, and we also like the easy-flip sports cap.
Those who drink the sports water regularly call it the cleanest, most refreshing bottled water they've ever tasted, without any aftertaste at all, and alkaline water is even beneficial for acid reflux, according to reports.
It's also a great source of electrolytes before, after, or even during your workouts, and the bottles are reusable.
Pros
Great taste
Easy-open bottles
Great hydration
Cons
Bit pricey
Issue with broken bottle seals
Shipping damage reported
5
Daylyte Electrolyte Drops
Rounding out the top 5 in our ranking are Daylyte electrolyte drops, a great way to add a pure dose of electrolytes to your water without any added sugar or flavors. 
Best of all, they're keto-approved, sourced from trace seat minerals with no gluten, shellfish, sweeteners, yeast, starch, wheat, soy, milk, or eggs. For that reason, DayLyte could be the best electrolyte brand for anyone with allergies.
We also like the blend in every drop of calcium, magnesium, zinc, chloride, sodium, potassium, and more – all essential trace minerals, and each bottle contains 39 servings. Though the lemon flavor is available, there is a flavorless option. Just add it to water, or any juice or nutritional shake of your choice without noticing a difference. Flavored or not, DayLyte Products are sugar-free.
The drops do contain trace amounts of iodine, however, but otherwise, some consumers found these drops effective for treating chronic leg cramps, and we were also encouraged by reports that in the opinion of consumers, they're the best electrolyte supplement on the market.
Pros
Dropper adds "just a little"
Good for pre-workouts
Rehydrates quickly
Cons
Makes water a bit salty
Some detect a flavor
Some don't like lemon flavor
6
NOOMA Organic Sport Energy Drink
Though the next product in our ranking, Nooma organic sports energy drink, contains some caffeine, it's otherwise made from organic, keto and paleo-friendly, non-GMO, gluten-free, and vegan ingredients. 
The 120 mg of caffeine included comes from organic green tea, and the electrolytes from watermelon water, and Himalayan pink salt, with an adaptogen blend of cordyceps, ashwagandha, maca, and ginseng — all known to boost endurance, cognition, focus, and help reduce stress.
With 15 calories per can, and available in flavors like dragon fruit, lemon-lime, and tangerine, among others, fans of this pre-workout drink say NOOMA improved their morning workouts, with no jitters or upset stomach. 
Best of all, it tastes great, with no aftertaste, according to reports. It's also a good choice for morning runs, hikes, and bike rides, and gentle on stomachs normally sensitive to caffeine, some say. The drink does make some people too jittery, however.
Pros
Nice flavor variety
Slow building energy
Not super sweet
Cons
Flavors not for everyone
Includes stevia
Some shipping issues, reported
For a clean burst of electrolytes with the kind of hydration that can only come from clean water, choose Essentia, the next product in our ranking of the best electrolyte and sports drinks for athletes. 
Purified by reverse osmosis, this super-charged ionized water includes sodium bicarbonate, dipotassium phosphate, magnesium sulfate, calcium chloride, and other electrolytes. It's sold in 20-ounce bottles and created in a three-step proprietary process. 
We also like that Essentia offers a 9.5 Ph balance — a great option for anyone suffering GERD, and all the water is sourced in the U.S. Those who've tried Essentia call it clean and refreshing, and effective when reducing lactic acid in muscles. 
Also worth mentioning, the flip top and mouthpiece on the bottles make active rehydration easy and convenient.
Pros
Easy to drink bottles
Counterbalance to acidic diet
Great for gym or dog walks
Cons
Frequently bootlegged
Bit pricey
Caps not for everyone
Made by Gatorade, Bolt24 is the next electrolyte sports drink in our list. Full of antioxidants, as well as 100% of our recommended daily intake of vitamins A and C, Bolt24 has no artificial sweeteners or flavors. Electrolytes come from watermelon and sea salt.
Bolt24 is also a great source for crucial vitamins like B3, B5, and B6. Try the energize blend with an additional 75 mg of caffeine. 
Those who love say they stayed away from Gatorade products due to high sugar content, but when Bolt24 was released — sweetened with stevia and cane sugar — they were pleased with the outcome.
Another added Bolt24 is a great source of hydration, antioxidants, and electrolytes with much less sugar than average Gatorade products.
Pros
Tastes better than Gatorade
Pretty affordable
Good source of potassium
Cons
Flavors not for everyone
Not good room temp
Upset an empty stomach
10
BIOLYTE Electrolyte Drink
The last electrolyte and sports drink in our ranking comes from BIOLYTE. This keto-friendly blend rehydrates using two different salts, just like an IV. It's also a great source for natural amino acids like L-Carnitine, as well as vitamins B3, B5, B6, and B12.
With only about 11 grams net sugar in each 16 fl oz bottle, sugar isn't much of a concern with BIOLYTE and the sugars that are included come from dextrose and erythritol, known for facilitating electrolyte consumption and boosting mood and energy without spiking blood sugar levels.
Physician formulated, reports say that BIOLYTE is a great source of hydration and even relieves some flu symptoms like nausea, making us confident this drink should be included in any list of the best sports drinks. It also comes in delicious berry and citrus flavors.
Pros
Relieves chemo symptoms
Helps with leg cramps
Great in hot weather
Cons
Too salty for some
Better cold than room temp
Best results, drink whole bottle
After surveying 10 of the best electrolyte and sports drinks for athletes in 2021, you may have some lingering questions, a few of which we hope to answer in our next section.
Do You Really Need Sports Drinks?
As we've established, electrolytes are important, and these crucial nutrients are easily deplenished from our systems through exercise or just even particularly strenuous work.
There are natural ways to replenish your electrolytes without buying energy or sports drinks.
This may leave you wondering, do you really even need a sports drink to keep your electrolytes in balance?
Many sports and energy drinks, after all, are pretty high in sugar and calories, so read the labels carefully before choosing yours.
Otherwise, here's how to decide if a sports or energy drink could be the perfect addition to your workout routine:
If you work out for more than an hour, consider rehydrating with a low-sugar, low-calorie sports or energy drink.
A good rule of thumb, in fact, is to consume a 20-oz. energy for every hour of exercise, starting in the second hour. If you're working out any less than that, chances are you can get by on water alone, or water supplemented only with some additional plant material, like coconut water.
"Plant waters carry with them the benefit of increased electrolytes and some beneficial plant compounds," nutritionist Lise Richards explained. "Electrolytes aid in proper hydration which may be necessary for those with physically demanding jobs, high-intensity exercisers, or simply for a day at the beach."
Otherwise, here are some ingredients to stay away from when selecting a sports drink:
Glucose
Fructose
Sucrose
High-fructose corn syrup
Also, look out for flavors like acai and pomegranate. Most often, that's not the actual fruit at all, but a sugary flavor substitute instead.
And speaking of sugar, "energy drinks" should be avoided or consumed only in moderation. Drinks of this sort are often so high in sugar and caffeine, they're detrimental to your health, even when consumed in limited quantities.
What Happens When Your Body is Low on Electrolytes?
We already covered a few symptoms of low electrolytes. But if you're still uncertain if it's time for you to replenish your electrolytes with a sports drink, here are a few additional signs to look out for:
Muscle Cramps
Since electrolytes manage water balance and nerve health, frequent muscle cramping means it may be time to try an electrolyte-reinforced sports drink, according to registered dietitian Trista Best from Balance One Supplements.
When electrolyte levels drop too low, she says, "muscles will begin to cramp as they experience water imbalance and poor nerve function."
High Blood Pressure
Best goes on to say that high blood pressure is another common symptom of dangerously low electrolyte levels in the body.
"Electrolytes are particularly responsible for arterial pressure," Best continues. "Loss of these nutrients can cause poor blood flow due to restriction, which can also lead to high blood pressure," she says.
GERD (Gastrointestinal Reflux Disease)
GERD can also be caused by low electrolytes, Best continues.
GERD is a condition where stomach acid makes its way up through the esophagus, Best explains. "It is painful and can be quite life-altering," she says, and those suffering with this condition benefit from drinking low acidic drinks, or any drink that will make the pH of the stomach more basic or alkaline, like a sports drink.
"Some electrolytes can help bring the stomach's pH back into balance as well, especially potassium," Best continues. "Coconut milk, unsweetened in particular, is rich in this electrolyte and also soothing to existing burning that may be present," she says.
What Are the Best Electrolytes and Sports Drinks for Athletes?
From powders and drops, to premixed bottled beverages delivering electrolytes in flavors that can't be beat, the market for sports drinks is more crowded than ever before.
Read our complete list of electrolyte sports drinks, powders, sport water, and drops, for a complete selection, but to save time and help you choose, and with the help of registered dieticians, nutritionists, and fitness experts, we broke down our findings into the following three categories:
The best overall sports drink, mix, powder or drop, certainly is the LMNT electrolyte drink mix. There's a lot to like about this product, but in brief: there's no sugar, gluten, fillers, or artificial ingredients. What it does include is sodium, potassium, and magnesium in a blend that's keto, paleo, and fasting friendly.
No time to mix a powder or drop into your water? The best electrolyte sport drink is BODYARMOR SportWater. High alkaline, BODYARMOR SportWater is purified through reverse osmosis with a proprietary electrolyte blend full of potassium bicarbonate, calcium chloride, magnesium chloride.
Drops are another great way to get your best electrolytes recharged, and Daylyte electrolyte drops are the best on the market. With absolutely no sugar or added calories, mix DayLyte into the drink of your choice with magnesium, calcium, zinc, and other nutrients, all sourced from trace sea minerals. The lemon flavor is also available.
RAVE Recommends:
Now that you've selected a sports drink from our ranking of 2021's best electrolyte sports drinks, here are some additional products to consider:
Sküma Water: Make your own electrolyte-infused water with Sküma, infusing essential nutrients into water straight from the tap, all from the comfort of your own home.
G-Run Hydration Running Belt: Keep your sports drink close at hand at all times with the hydration running belt from G-Run, with space for other essentials like your cell phone and wallet.
Nathan VaporAir Hydration Pack: Instead of a belt, try this VaporAir hydration pack, featuring a bladder with a quick-release valve and two mesh "stash pockets."
BOTTLED JOY 1-Gallon Water Bottle: Track your water intake with this BPA-free, 1-gallon water bottle from BOTTLED JOY.
Bogi Cooling Towel: Cold water isn't the only way to cool down after a workout. Add the Bogi Cooling Towel to your next workout and you'll recover in no time.
William Kennedy
William Kennedy is a staff writer for RAVE Reviews. He lives in Eugene, OR with his wife, daughter, and 2 cats, who all politely accommodate his obsession with Doctor Who and The Smiths.