When I advise women who feel lost on what they should be wearing, I start with one very important mantra: know thyself.
Picking out clothes and being on top of women's fashion for 2020 will be a whole heck of a lot easier when you have an idea of your personal style.
Would you aimlessly swipe through your chosen dating app without selecting your height and age preferences? We certainly hope not! A basic idea of your tastes and distastes will save you time, money, and closet space.
Still feel like you're drowning in a sea of fashion blogs, online retailers, and department stores? Ready to give up entirely and just sign up for one of those depressing services where a "customer success associate intern" clicks a few buttons and "hand selects" the same box for you as they did for the last 50 clients? Well, stop right there! You're better than that, and RAVE is here to help.
We've narrowed down nine styles from trendy to classic that will give you a push in the right direction for women's fashion in 2020. If I've learned anything in my young-but-verging-on-not-so-young years, it's that once you know yourself, life gets a lot better — and better looking.
I'm On a Budget. Why Should I Even Look at Fancy Designers?
I've included many high-end designers for this guide, with full knowledge that most of us can't actually spend thousands of dollars on a single article of clothing. But before you shun this review, consider that fashion (unlike the economy, unfortunately) does have a trickle-down effect. Affordable retailers such as Zara and H&M are notorious for copying their designs from their less attainable counterparts.
Having some knowledge of what the 1% is wearing is a great way to draw inspiration and start picking out similar pieces that match your budget. Plus, you can keep an eye out for these labels when you're thrift shopping and find something truly special!
Without further ado, here are RAVE's recommendations for women's fashion for 2020.
Women's Fashion for 2020: Fashion "Types" and Recommendations
The Comfy One
This style is for the gal who absolutely needs to be comfortable, at all times. The women pulling it off channel that elusive Japanese fashion girl's ability to look incredibly tailored and cool in what I would consider "airplane appropriate only."
Those who don't do it well look sloppy and tired, while those who are nailing it look like they've got things figured out while you suffer all day in your tight jeans.
My advice: If this is your style of choice, never, ever look tired (if you do you might want to consider upgrading your mattress) and, because many of these styles are already made to look slouchy and oversized, make sure the clothes actually fit you.
Investment: Black Crane Easy Pants & Loose Pullover: Black Crane is a go-to for supremely comfortable cotton and linen pieces that are made in the USA. 
Expensive-ish: Rylee + Cru Utility Jumpsuit: This is an all-in-one outfit that will make you feel like you're still wearing your flannel pajamas. Consider clunky heels to balance things out.
Budget: Alternative Apparel NYTT Twist Front Half Sleeve Midi Dress: It's maternity, but you can make it sexy!
Beauty: When you can't be bothered with fixing your hair, try a cute headband from Lele Sadoughi. She makes headbands that will keep you extra comfy with a hair-free face, that are cute enough to make you look like you still tried.
The Minimalist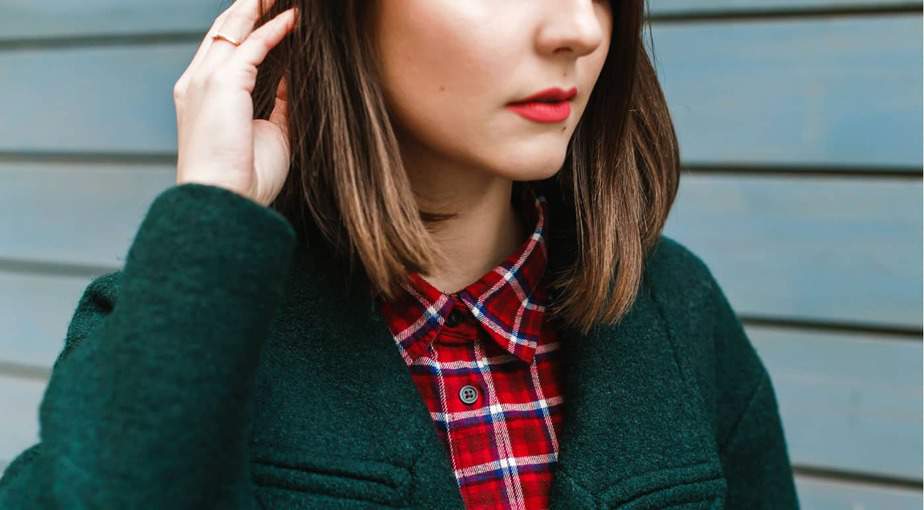 The minimalist is more of a lifestyle and less of a fashion choice. She's Greta Thunberg approved: she doesn't contribute to fast fashion's deathly cost on the environment. She probably has fewer than 40 items in her closet, and every piece goes together effortlessly. Though she might not stand out in a crowd, she always looks put together.
On the other end of the spectrum, she actually hates fashion. She has quite literally never found clothing fun. In fact, she loves nothing more than a boring store with the same replicated pants and shirts in 10 different colors. This style can be more easily defined by its lack of style.
My advice: Look for timeless pieces that are still special. Buy only staple items from those "boring" stores (ahem… Everlane), and fill the rest of your wardrobe with clothes that, though simple, still have unique details that will make you love to wear them, and not feel like you gave up.
Investment: Anything from APC, a French brand that has mastered the art of elevated basics, is worth the extra cost, but their APC standard jeans are both a true standout and a staple of their line. Made using Japanese raw denim, the look and fabric will last forever. APC might feel like you're paying double for J. Crew, but their attention to detail and expert craftsmanship are worth every penny.
WANT Les Essentiels shoes — I love WANT for showcasing how wonderful minimalism can be when it's well designed and made with care. And any of their shoes — or bags for that matter– will instantly bring your wardrobe to the next level without making you feel like you purchased a "statement piece."
That said, if you live in a colder climate you'll likely need to invest in a quality pair of winter boots. I love the Blundstone Thermal as a high-quality Chelsea-ish boot for the minimalist, but you can find more solid options here.
Expensive-ish: Zara Belted Trench Coat — Until proven otherwise, a trench coat has always been and will always be in fashion. This one is classic and doesn't cost a fortune. 
Budget: Everlane Cotton Box-Cut Tee — The perfect white T-shirt is a must-have in any woman's closet, minimalist or not. Everlane offers plenty of solid options, but I like the boxy cut of this T-shirt that would go well with just about anything.
Beauty: Glossier's Makeup Set — Lashes, cheeks, and brows: the perfect paired-down daily makeup routine fit for the true minimalist. Elevated basics, but for your face.
The Gen Z-er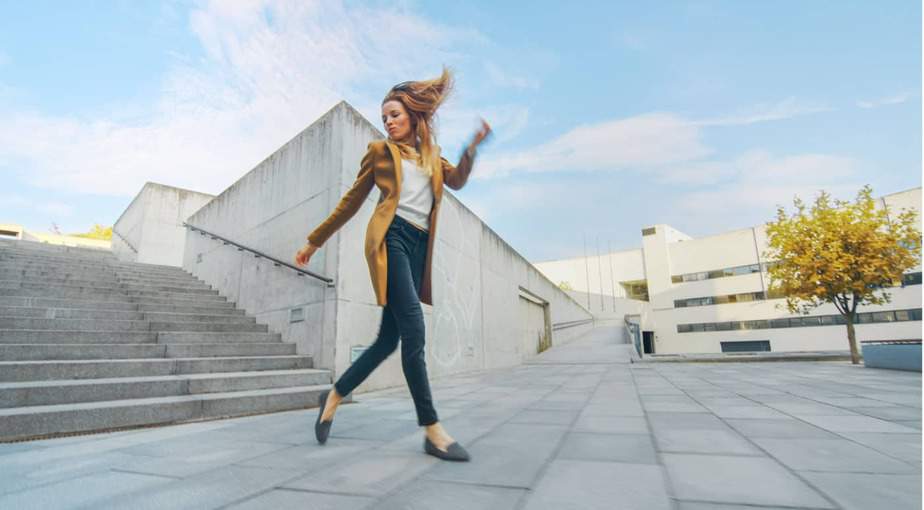 Think Hunter Schaefer in Euphoria. Think sparkles, neon, mesh. Think Moschino, Opening Ceremony, Jeremy Scott, Eckhaus Latta. The next generation sees your minimalism and says the world is ending we don't have time for that boring sh*t. They'll raise you one better.
The Gen Z-er believes fashion shouldn't be taken too seriously. She's comfortable showing off her body, not necessarily in a sexy way but more in an interesting, progressive way.
She's also probably in her early 20's because otherwise, she risks looking absurd (more of a generalization than a hard-and-fast rule). Maybe a raver, definitely on the trendy side, she also probably goes through a crisis of hating her wardrobe every 3-6 months.
My advice: Don't stress out too much over chasing trends. Instead, have fun taking risks mixing prints, textures, and colors. Listen to music constantly (I highly recommend the Euphoria soundtrack with the Sennheiser HD 800 S headphones, but more on that here). Avoid anything "cute," unless it's cute in an ironic way.
 Investment: Eckhaus Latta Portrait Top, Jeremy Scott Mini Skirt (not necessarily together): both designers know how to break the rules and keep things fun, young, and fresh. 
Expensive-ish: MadeMe Velour Plaid Biker Short and Baby Tee: No one is worried about blending in wearing this set from MadeMe, a New York-based brand that aims to embody the energy of the '90s and reimagine it for a new generation.
Budget: Dolls Kill Mermaid Chrome Hellrazor Crop Tee: There are so many ways to interpret the Gen Z-er style, and Dolls Kill has just about every variation, all for under $100.
Beauty: There's nothing subtle about Too Faced Better than Sex mascara, and the Gen Z-er knows a thing or two about that bright-eyed look. That said, the Gen Z-er also knows how to play up bold lids and subtle lashes. Scope out a whole array of options here.
The Eleganté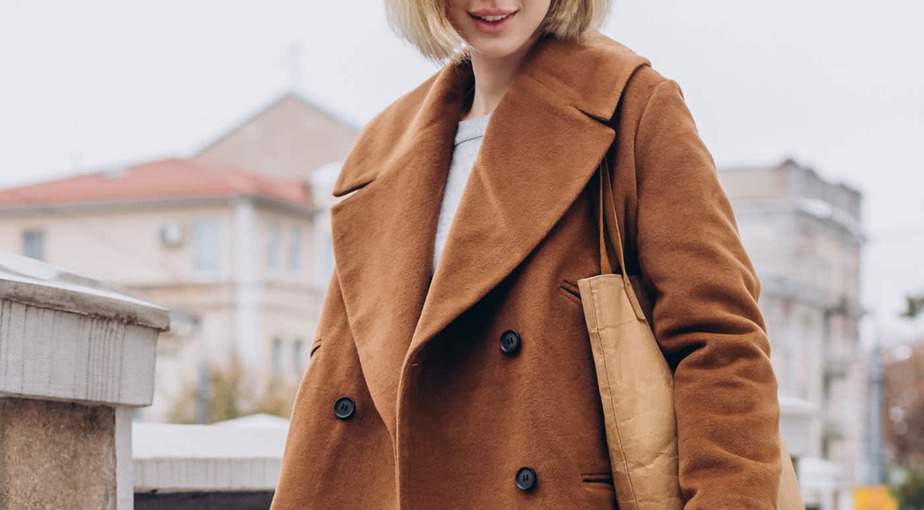 The Eleganté is the woman walking down the street, probably in New York City, with unmatched confidence. She wears heels but her feet never hurt. She dries her hair with a Dyson. She definitely has a skincare routine. She effortlessly mixes femininity with menswear staples and looks classy and sexy at the same time. Think Prada, think Jil Sander, think Phoebe Philo. She's the woman who intimidates you and you would do anything to be her when you grow up (no matter your current age).
The tough thing about this style is the cost: looking chic is a lot of pressure, and it tends to come with a high price tag — plus monthly dry cleaning. The good news is that an elegant style, though hard to attain, is timeless: if you take care of your clothes you will always be the best dressed (objectively speaking).
My advice: Consider investing in a few expensive staples and get everything else from Zara. Call them copycats if you want, Zara actually does an incredible job at making affordable clothes that are still chic. Avoid trends. Frumpiness is never an option. Look in the mirror and think, "Is this elegant? Is this tailored?"
Investment: Prada Printed Poplin Dress & Manolo Blahnik BB Pump: It's next to impossible to feel ugly in a classic Prada dress and Manolos. You might not have come up with this one on your own, but you sure as hell look fantastic in it. 
Expensive-ish: Farrow Darina Silk Shirt & J. Crew Silk Scarf: If you don't quite have that Prada money, look for more affordable silk options. Silk gives a luxurious vibe, like a woman with her life together. Neck scarves say, "I'm confident enough to wear this bold yet understated accessory!" 
Budget: I like Zara's more tailored pieces and shoes that, ahem, "pay homage to" high-end designers. Their Tailored Wool Frock Coat, for example, is a great menswear-inspired piece that's sexy and elegant season after season.
Beauty: Because this is a more "mature" look that will follow you as you age, consider investing in an eye cream to keep you looking fresh. I love Elizabeth Arden's Advanced Ceramide Capsules, but you can find one unique to your needs here.
The Basics
Yes, Brittany Spears is everyone's go-to basic girl, but I'm thinking more Cameron Diaz in the 2006 comedy-drama/romance "The Holiday." Think Coach, think Kate Spade, think Michael Kors. She loves sweater weather because she finally gets to wear her preferred uniform of jeans, boots, and a cozy sweater every day. She visits pumpkin patches as an adult. She follows all the women from the Bachelor(ette) franchise on Instagram for inspiration. "Cute" — shunned by nearly everyone else on this list (except the curated girl, more on that later) — is the basic girl's bread and butter.
Though she'll look like a replica of all of her friends, the basic girl is probably the girl who has things actually figured it out in the end. She's the logical one: why would she want to wear something that could be described as "Avant Guard" or "boxy" when she could wear something flattering? We might judge her, looking down on her predictable affinity for flavored vodka and Starbucks. Meanwhile, imagine how you, in your mesh or cut-outs or tailored menswear, or something equally as "artsy," look through her eyes? That is the first and last time I'll defend the basic girl, but I did pick out some CUTE(!!) pieces below — you're welcome!
My advice: Keep doing what you're doing, but maybe avoid the fraternity brothers moving forward.
Investment: Kate Spade Toujours large satchel – The bag is luxurious, feminine, and inoffensive: a perfect basic girl's handbag.
Expensive-ish: Lululemon Always on High Rise Tight: I have a theory that a basic girl is either fully done up from head to toe, or wearing these Lulu Lemons, a hoodie, and a top bun. Correct or not in my assessment, I have zero doubt there are a pair of these highly flattering leggings in any basic girl's closet.
Budget: River Island cropped sweater in pink – Because it's cute, duh!
Beauty: I love Lancome's La Vie Est Belle for the Basic girl, not only because it's an approachable feminine scent but also because the bottle is the perfect complement to any Basic girl's wardrobe. That said, fragrance is not something to be taken lightly — maybe you're a Basic Girl with a Gen Z-er ascending so to speak. Check out the perfumes we love at RAVE to find the fragrance that fits all of your beautiful complexities.
The Curated Girl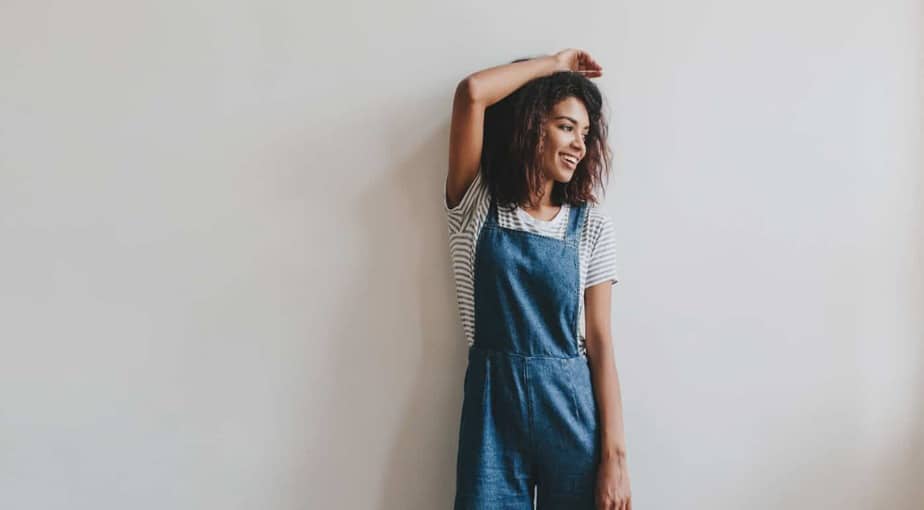 The Curated Girl doesn't own anything from Target, Ikea, or Bed Bath and Beyond. She shops at her local boutiques exclusively, or on Etsy in a pinch. Her toilette brush is adorable. She has fancy salt and spices like Za'tar on hand. She wears clogs. She either lives in or loves to visit Portland, Oregon. She is a loyal follower of Alison Roman, and makes at least one of her recipes weekly. She takes photos of the tiny heart in her cappuccino. She loves plants.
There's nothing too negative you can say about the Curated girl because she lives in her own world where everything is cute and perfect. A little trendy, sure, a little cutesy, yes, and she probably spends too much money to get the best thing, or whatever is deemed the best thing that year. But, the curated girl can defend just about everything she owns, and there's something to be said for that.
My advice: Just like the rest of us need to avoid blindly following labels, the Curated girl should resist getting too sucked into "local independent designers." Pay attention to the quality of the piece instead, and then decide if it's worth the investment.
Investment: Jesse Kamm Sailor Pants: A curated girl's dream, these pants are adorable, a little quirky, yet still flattering. 
Expensive-ish: Literally anything from Madewell: it was created with the Curated girl in mind. That said, she loves a pair of overalls, like these Corduroy Straight-Leg ones.
Low: Standard Baggu set of 3: Because, god forbid, you use a regular grocery bag. 
Budget: Le Bon Shoppe Socks: For the curated girl on a budget who (like I said) can't buy socks at target, these cuties range from $10-$16 and will look amazing under a pair of splurge clogs.
Beauty: Olio e Osso lip balm: Tons of cute shades, adorable packaging, women-run company, handmade in Portland, OR, all-natural… I mean, need I say more?
The Queen of Earth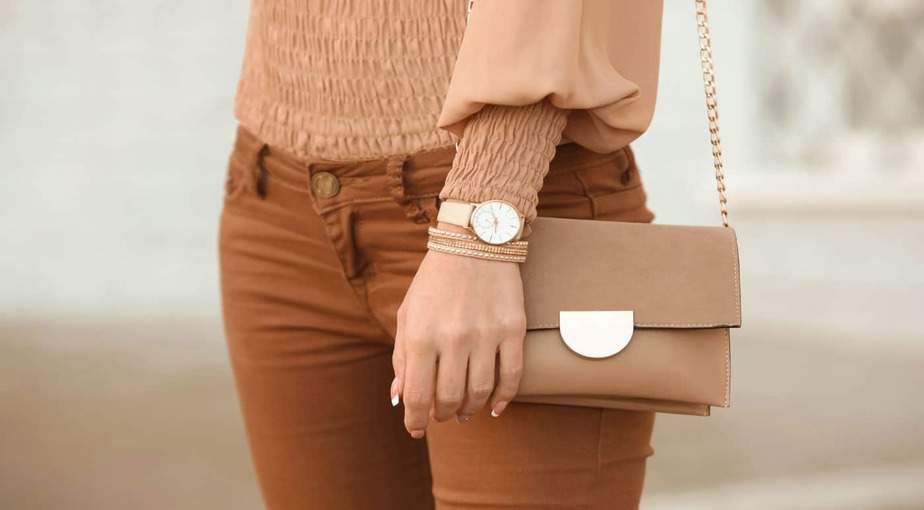 Think Marni, think Simone Miller, think Rachel Comey, think Dries men's Spring 19, think Chloé, think Isabel Marant, think nearly every top designer who has — in some small and some large way — channeled the romance, fun, and flirty femininity of 70's fashion.
She's the It Girl — the one who glows from across the room. She has perfect hair but never styles it. She uses natural deodorant and it actually works. She has the best yoga mat and she carries it with her everywhere. She likes the outdoors but likes to look beautiful indoors too. Her black and white no makeup film portraits on Instagram are to die for.
My advice: The risk the Queen of Earth takes is avoiding the vintage — or worse: hippy — the tendency to sink into costume territory. Get inspiration from vintage pieces, prints, and silhouettes and use them sparingly. Thrift shop, but avoid looking like a thrift store.
Investment: Marni Pleated Silk Skirt Turbolent Print, Simone Miller W012 Jean: Flirty, feminine, and printed to perfection.
Expensive-ish: Patagonia Women's Classic Retro-X Fleece Jacket – Patagonia has yet again nailed the effortless retro-cool look.
Budget: 501 original fit Women's Jeans – The 501's have been a Queen of Earth staple probably since they were invented in 1873. Scratch that — since women were legally allowed to wear jeans.
Beauty: R+Co Rockaway Salt Spray – The Queen of Earth, no matter what her hair texture, always has effortless waves. This salt spray will make you look like you just got back from the beach and, with the scent of Tree Moss and Eucalyptus, you'll channel the smell of the forest. MAJOR Queen of Earth vibes in a bottle.
The Athleisurely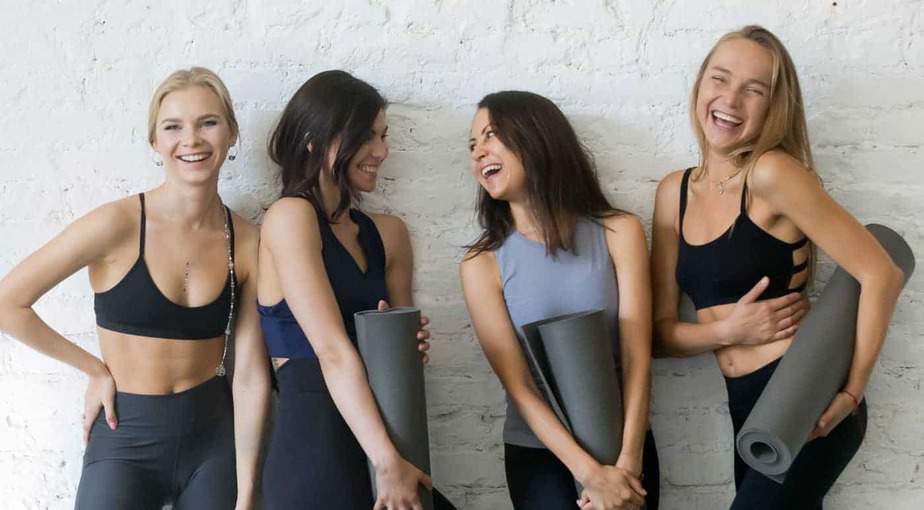 Think Balenciaga, think gym clothes all day, think Kardashian-esque Instagram girl. Think big bulky sneakers and tiny tight everything else.
She's a bit high maintenance — she always has her lips lined, her hair styled, and her nails pressed. She dresses comfortably to balance out all of her other efforts — not so much to go to the gym. Obviously not office-appropriate, but if you're an influencer — or can get away with it on your days off — athleisure is the epitome of hot girl *insert season here*.
My advice: Keep a neutral color pallet (black, gray, tan), channel rich person going to the gym vibes, and get a good sports bra.
Investment: Balenciaga Trainers Speed,
: The Acne sweatshirt because it's my favorite sweatshirt more generally and the Balenciaga sneakers because they say "I spent way too much on these athletic shoes."
Expensive-ish: Koral Desonic Stretch Shorts: Bike shorts are the key staple for this look, and I don't think anyone has ever biked in these from Koral. Perfect.
Budget: Forever21 Sheer Mesh Top: Forever21 has a ton of sexy workout-ish gear for the Instagram girl on a budget. I especially like this top which, in my mind, was made to be worn exclusively with the aforementioned bike shorts.
Beauty: Kylie Cosmetics Matte Lip Kits: Nothing says "My workout is Melrose Avenue," like a pair of perfectly lined, matte lips. These kits are made by a Kardashian, which is really just vegan icing on the gluten-free cake.

Devin Fuller
Devin Fuller formerly traveled the world as a fashion model, and now resides in San Francisco, CA. She loves being active outside, mostly climbing, sometimes surfing, and always eating and drinking well.