If you're looking for the perfect pair of women's winter boots that will keep you warm all season long, look no further than Blundstone's Thermal Boots.
They're a time-tested favorite for good reason. These boots are durable, insulated, fully waterproof, and good lookin' to boot! But these boots aren't the only diamonds out there, which is why RAVE made a list of the ten best women's winter boots.
When writing this review, I tried to take into account a range of lifestyles — from the New York woman on her way to an event, to the Alaskan Fisherwoman on her way to her boat. While so many things divide us, there are a few universal truths that unite us — despite very different backgrounds or life choices.
One of these universal truths as women is our strength to overcome the unique obstacles we are presented with. Another truth — more relevant, perhaps — is our vulnerability to the forces of nature. Though their lives may be very different, I would bet good money that both of these women absolutely HATE the feeling of cold, wet feet.
In reviewing women's winter boots, I set out to make women's lives just a little easier. So we can take on the world, in the dead of winter, knowing our socks will remain bone dry.
The Women's Winter Boots We RAVE About
Best Overall
Blundstone Women's Thermal Boots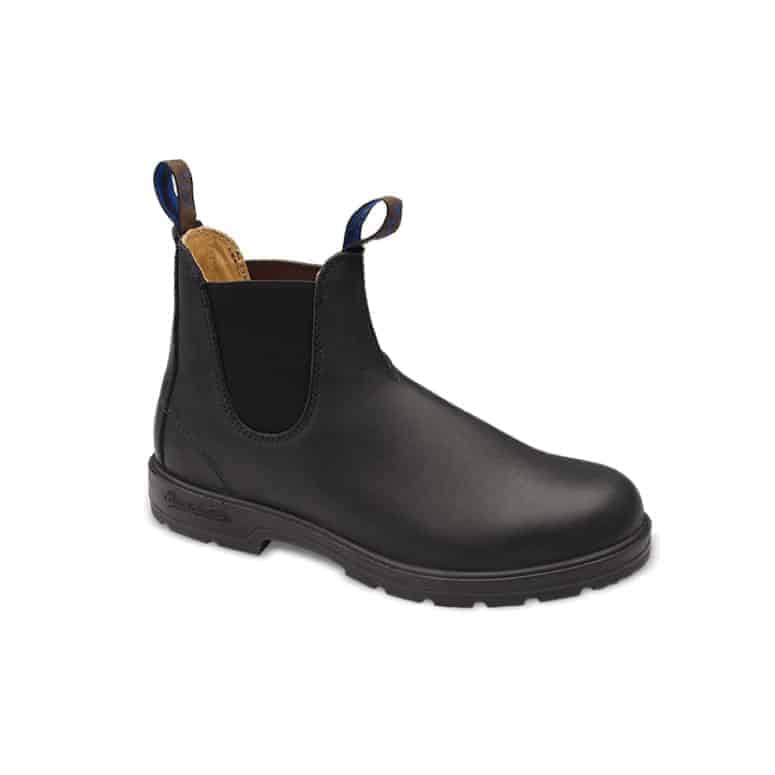 Best on a Budget
Polar Women's Nylon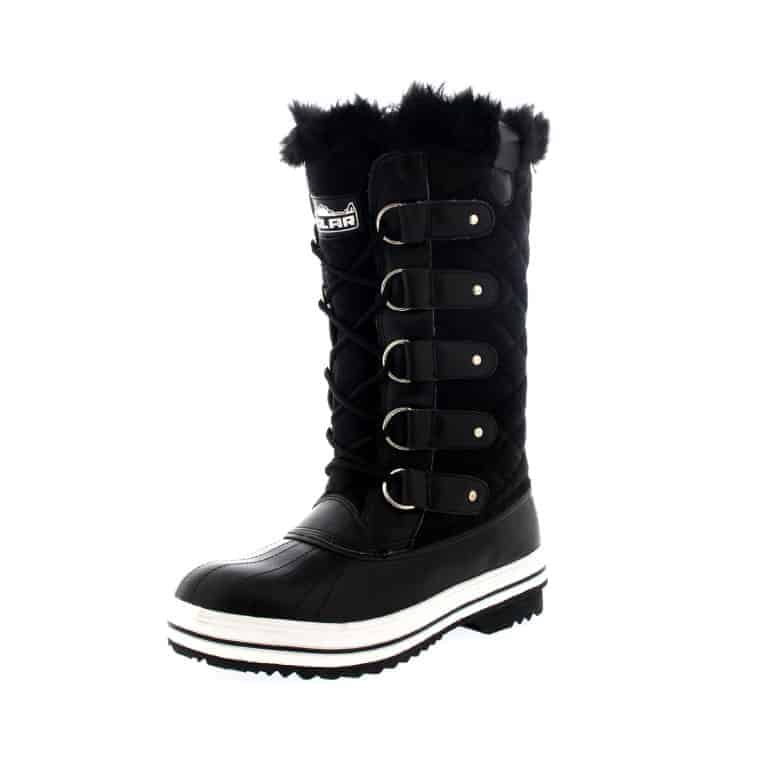 Best Fashün
Moncler Zip Side Cargo Boots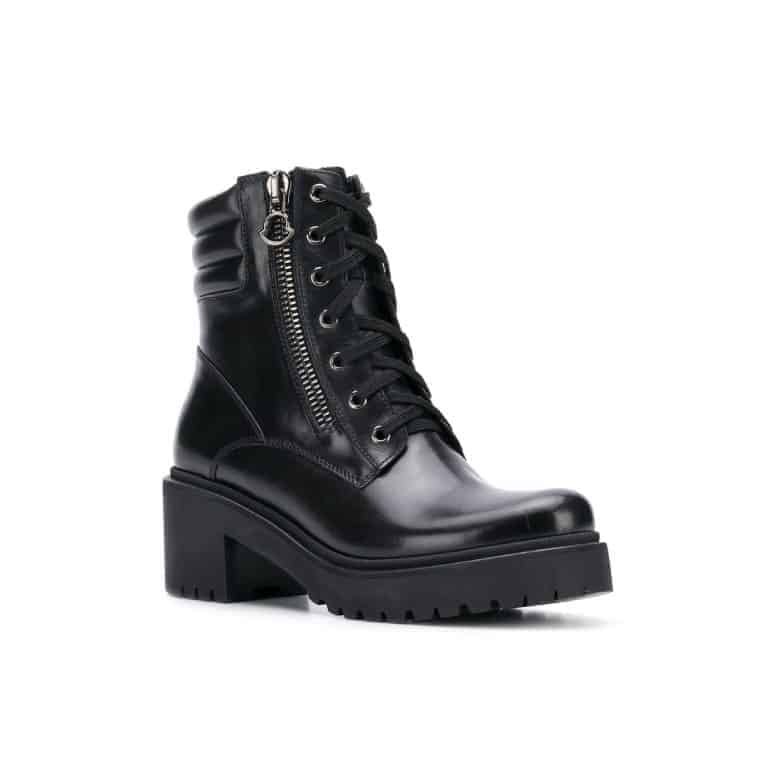 How to Find the Best Women's Winter Boots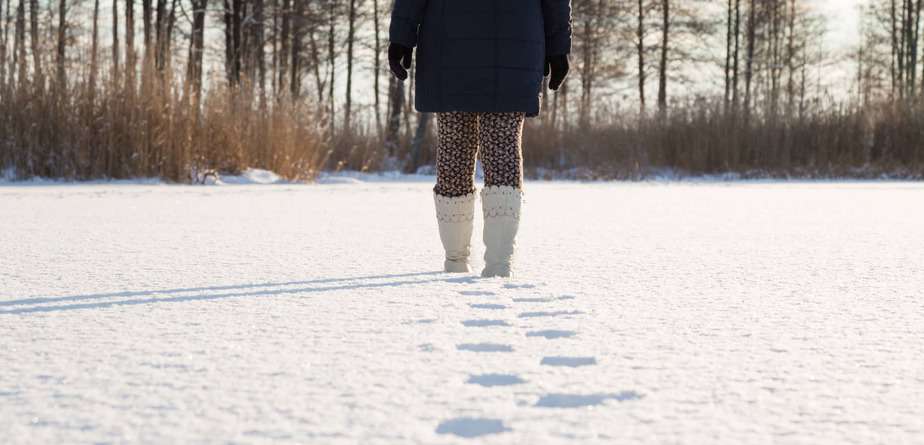 The time has come. That time of year where you don't get a new pedicure, or even take off your old polish, but rather just sort of let it… grow out. That time of year where your razor leaves little rust etchings in your shower, and it takes you far too long to notice. That time of year where weigh your options between spending the money on a weekend in Mexico or a new pair of boots.
That's right, I'm talking about winter. And, this review is for the responsible readers out there who not only choose four months of warm feet over three days of sunshine, but also do their research, too. So, when it comes to those precious toe toppers, there are a number of factors to consider.
First, consider how intense you need your boots to be. If you work outside in the winter, or are looking for a boot that you can use for hiking in the snow, you'll obviously need a shoe that offers more support, weatherproofing, traction, and insulation.
If you need a boot to go from home, to work, to the gym, to the grocery store, to home — and some fun places sometimes, too — a boot's overall appearance, versatility, and comfort will be a higher priority.
Next, consider the materials and construction of your top choices. And, when it comes to construction, it's often what's on the inside that counts.
What Should Winter Boots Be Made Of?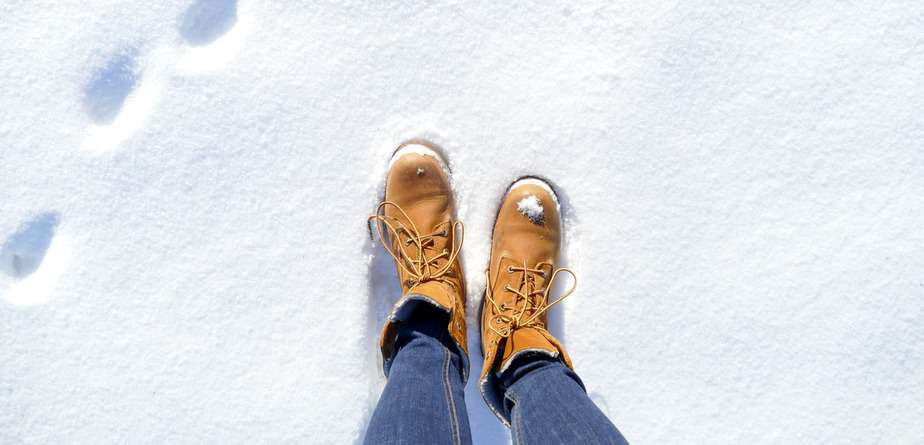 There are three main types of insulation: synthetic, what I like to call "furry," and what I like to call "feather-ey."
Synthetic insulation is commonly used in not only winter boots, but gloves and jackets as well. It's the squishy stuff between your boot's tough exterior and inner lining. If you're especially concerned with warmth, look for a boot that gives an insulation weight in above 400 grams — more is more when it comes to insulation.
"Furry" lined boots use felt or sheepskin liners to keep your feet warm. Though bulkier than their synthetic counterparts, they provide that cozy feeling a synthetic boot likely won't offer. Plus, the lining is often removable, which will help your boots dry if they get wet.
Finally, "feather-ey" boots use down-fill to line the inside of the shoe, just as you might see in a high-end comforter. This construction is often used in more luxurious shoes, as it gives boots a bougie vibe. That said, they're virtually useless when wet. So, if you want to look like a celebrity on vacation in Aspen, these are your shoe. But, if you want an all-weather boot, these are not your shoe.
It's also important to consider the construction of the boot. One added feature is the ability to remove the boot's lining. Boots with removable liners and insulation tend to be bulkier, but they dry more easily. And, they tend to be more comfortable.
So, if you're only going a short distance, the ability to remove the boot's lining is a huge plus. But, if you're using these shoes to hike, you'll need a one-piece boot as it will be lighter and more comfortable — just make sure the exterior is water treated.
Next, consider your calf. Namely, how much calf you want to share with the cold, cruel world. If you're concerned with comfort, flexibility, and breathability, consider opting for a boot that cuts just above the ankle. This is especially true for winter hiking boots, as breathability when you exercise is so important.
Winter Boots for Warmer Climates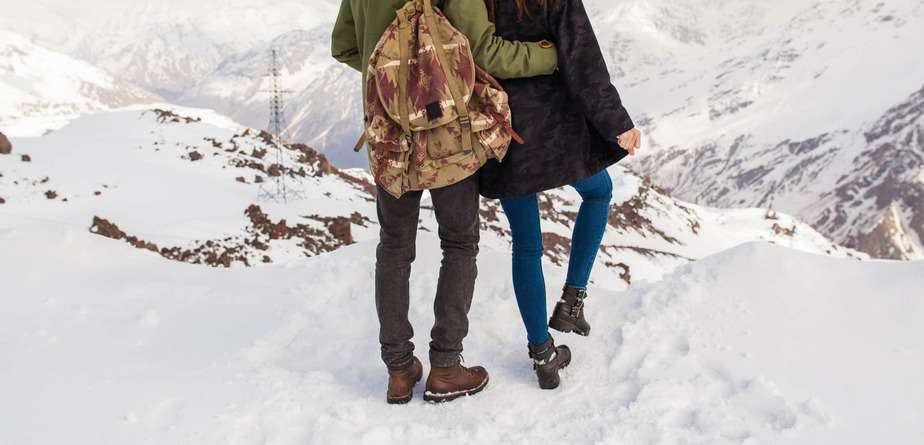 If you want the extra warmth and protection for your legs, look for boots that ride higher on the calf. This is especially useful in wetter or snowier climates.
If you live in a milder climate or are a bit tougher around the toes, you may want to take weight into consideration as well. Many online retailers provide the overall weight of the boot, which is often a good indication of how bulky, heavy, and therefore comfortable it will be.
Obviously, a higher-weight boot will likely be less comfortable. It will likely also have more insulation and protection from the elements. I would personally rather carry a few extra pounds in the winter than suffer the cold — and I'm not talking about those extra holiday LB's.
Speaking of protection from the elements — make sure to think about your specific climate when narrowing down your winter boots. Those furry white winter boots might be super cute, but if you live in a wet or snowy climate, you'll likely end up looking like a shivering wet poodle.
There are a few materials to keep an eye out for if waterproofing is your priority. A removable liner generally means a tougher exterior that's better equipped to combat moisture. Rubber soles are key, as are treated uppers and sealed seams.
Finally, consider built-in gaiters. They'll go a long way in keeping your feet dry, and tend to be less offensive looking than the gaiters you buy separately.
In the end, investing in a solid pair of winter boots is investing in yourself for an entire season — don't take it lightly!
Methodology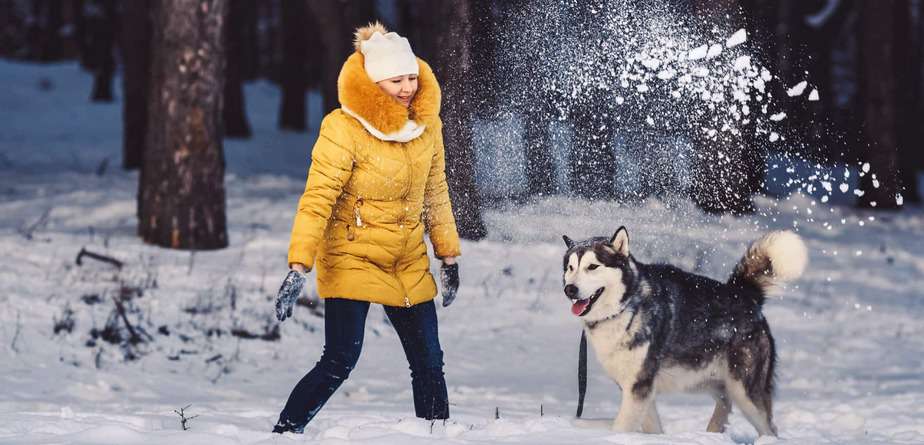 When narrowing down my top choices, I kept a following key factors in mind.
Warmth: This was my number one, my bread and butter, my white whale. As someone with perpetually cold feet who tends to prioritize form over function, I set aside my flaws to find you the warmest winter boots money can buy.
Traction: Traction is not something you think about when buying shoes — until it's too late. I looked for boots with good traction — for safety's sake.
Waterproofing: I've said it before and I'll say it again: there's nothing worse than wet socks.
Comfort: Comfort in a winter boot is a balancing act between extra features and extra weight. I looked for shoes that will keep you warm without weighing you down.
Appearance: This is a tough one, but I truly believe most winter boots are fairly ugly (objectively speaking), but can be cute if you style them right. With this in mind, I looked for attractive boots but generally prioritized function over form, and I'll leave the rest to you.
Versatility: Versatility is that perfect math equation that finds the middle ground between all the above factors, so you can wear your boots to work, and at work.
Durability: Since your winter boots are likely the most abused shoes in your closet, I prioritized durability so your boots can outlast the winter.
Cost: Winter is the one season where you can wear the same shoes literally every day and not even your most fashün friend will notice. Logic surmises that you can therefore justify investing more in them, but I selected a wide price range so feet of every budget can stay dry and warm.
The Best Women's Winter Boots
Related Rankings
How should I take care of my boots?
The number one thing you can do to care for your boots is to keep them clean! Dirt and oil erodes even the toughest materials over time, not to mention the fact that dirty boots make you look sloppy.
I clean my boots using warm water, gentle soap, and a toothbrush. I always wear good socks because there's nothing that will make me get rid of shoes quicker than if they're smelly. I make sure to leave them out to dry completely after use. Finally, I treat them every few months to make sure they're maintaining their outer protection from the elements.
What type of socks should I use?
To me, a warm pair of socks is just as important — if not more important — as a good pair of boots. And while spending $30 on a pair of socks may seem insane, it can make all the difference in the world.
I am personally a huge proponent of wool socks for both summer hiking and winter survival. Wool keeps your feet warm and dry, and its ability to prevent any smell will go a long way to stop your shoes from getting smelly.
Though not as good at combating cold and smell, synthetic socks are a solid, usually less expensive, alternative. I'd advise you to pack away your cute cotton socks in the winter, as they retain moisture too easily.
What size should I get?
The short answer: size up. You'll be wearing your thickest sock in the boot, and the worst thing you can do is buy boots that are too small as they'll cut off your circulation.
That said, if you're wearing boots for long distances, you don't want them slipping around your feet causing you blisters and discomfort.
So, I would recommend going a half size to a full size bigger than your regular shoes, and trying them on with your thickest winter socks before you commit. And, if you feel any pinching, pain, or hotspots, you've gone too small.
What are the best women's winter boots?
If you're looking for the perfect pair of women's winter boots that will keep you warm all season long, look no further than Blundstone's Thermal Boots. They're a time-tested favorite for good reason. These boots are durable, insulated, fully waterproof, and good looking, just to add to their appeal.
However, not every boot fits the same for different people. The best boots overall should be waterproof, comfortable, insulated, durable, and have a traction that's worthy of the most difficult hikes and most slippery ice. While we have a recommended favorite, we advise all potential buyers to go through our list of best women's winter boots to find the right fit for them.
RAVE Recommends
Now that you've done the hard work of selecting the perfect winter boots, consider the following products to go above, below, and in between your toes.