When it comes to choosing a perfume, many of us look for the impossible — something that is subtle but stands out, sweet but natural, and mature yet innocent.
It's a tall order, but that's why Estée Lauder White Linen is our overall winner, embodying both class and that carefree vibe. Its fresh spring breeze scent lasts all day long.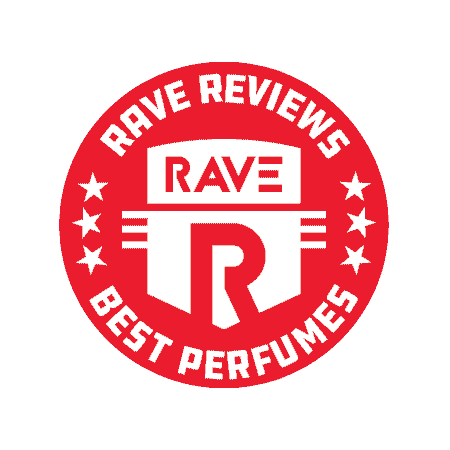 Estée Lauder and Chanel are arguably some of the best-known perfume brands in the U.S., and likely even in the world. After all, who hasn't heard of the highly sought-after Chanel No. 5? While these brands are at the top of our list, they are not the only perfumes worthy of your vanity counter. 
Tommy Hilfiger, for example, whose reputation is founded on quality denim, also has a perfume that made it into our top 20. Prada and Marc Jacobs, known for their fashion accessories, also produce quality fragrances that are as captivating as their bottle designs. Plus, while they are all high-quality, not every product is pricey. 
There are more versatile perfumes out there as well, built for individuals of both the millennial age and higher maturity. Clinique Happy and Ed Hardy by Christian Audigier are subtle and sweet perfumes designed for a fun night out, whether you're going to the movies or a swanky cocktail party.
The Perfumes We RAVE About
Nothing makes you feel more like a queen than lifting up that sparkling, crystal perfume bottle and spritzing yourself with its fragrance. Whether it's coconut, lavender, citrus, or even wood pine, there's something about perfume that makes you feel distinguished. Plus, it just smells so good.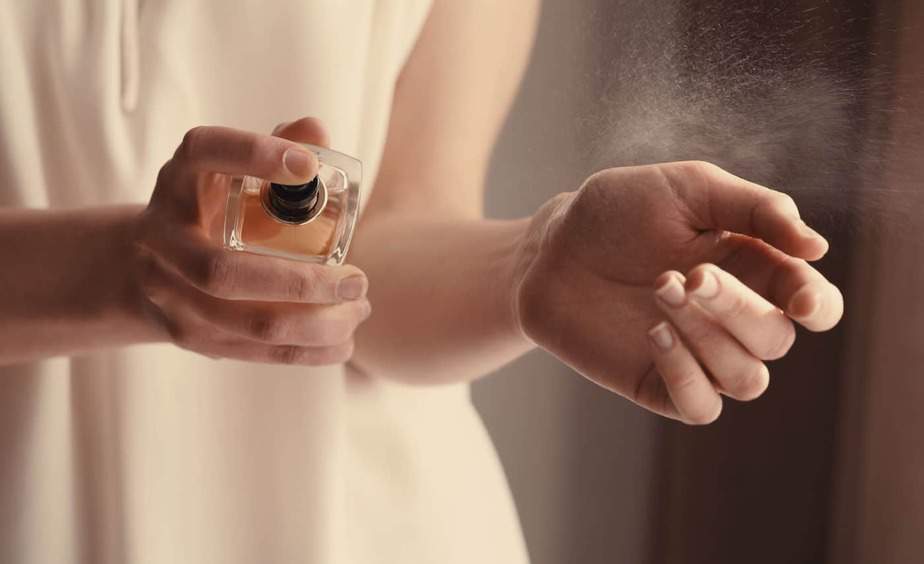 While you might be well-versed in the art of choosing a perfume, to others who are less in-tune with the practice, it's about more than just brand names and labels. Teams of scientists spend months concocting the perfect potent potions, so choosing a bottle shouldn't be as easy as 1-2-3. 
How do you choose the best perfume?
Don't get us wrong, choosing a perfume should be fun, but you have to approach it the right way. It's easy to notice how gorgeous the bottle is, or to be captivated by names like Cashmere Mist and Black Opium Floral Shock, but pay attention to the actual ingredients and intensity. Some of us are spritzers, but some of us douse ourselves and need lighter fragrances to even out our habit of overloading on the application. 
Some people swear by body sprays, which offer a more casual approach to fragrance. It might be easy to grab a plastic bottle of Japanese Cherry Blossom, do about ten sprays, and head out the door, but where's the elegance in that? Typically, body sprays don't last as long as perfumes, some of which can last through the day, night, and into the next morning. Body sprays are definitely budget-friendly, but there are excellent perfumes out there that cost less than a trip to the movies. 
Versatility is our best policy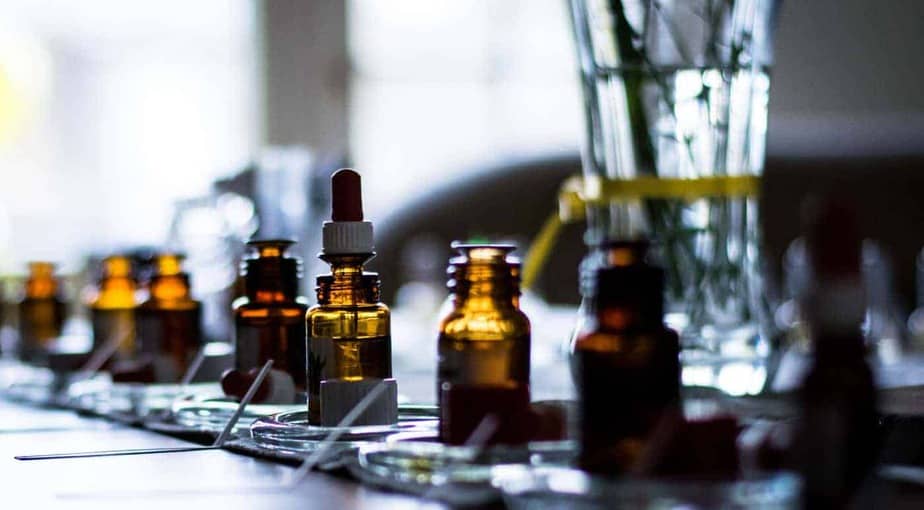 Our list of the best perfumes is built on variety. From swanky bottle designs to a multitude of scents, there's something here for everyone. There are also no brand repeats. We selected the best perfumes from the best brands, each one carrying its own personality. In a nutshell, buying a perfume can be similar to buying a car: Go with the one that matches your personality. 
From Tommy Hilfiger to the famous Chanel, we selected a wide range of perfumes. However, you can never have too many choices. Some days you want to smell like you stepped right out of a flower field, and other days you might want something a little more on the vintage side. 
Perfume trends
When it comes to perfume trends, there's really no right or wrong. Outside Chanel No. 5, there isn't one particular scent that is recommended over another. Trends don't matter here, so take advantage and embrace your individuality.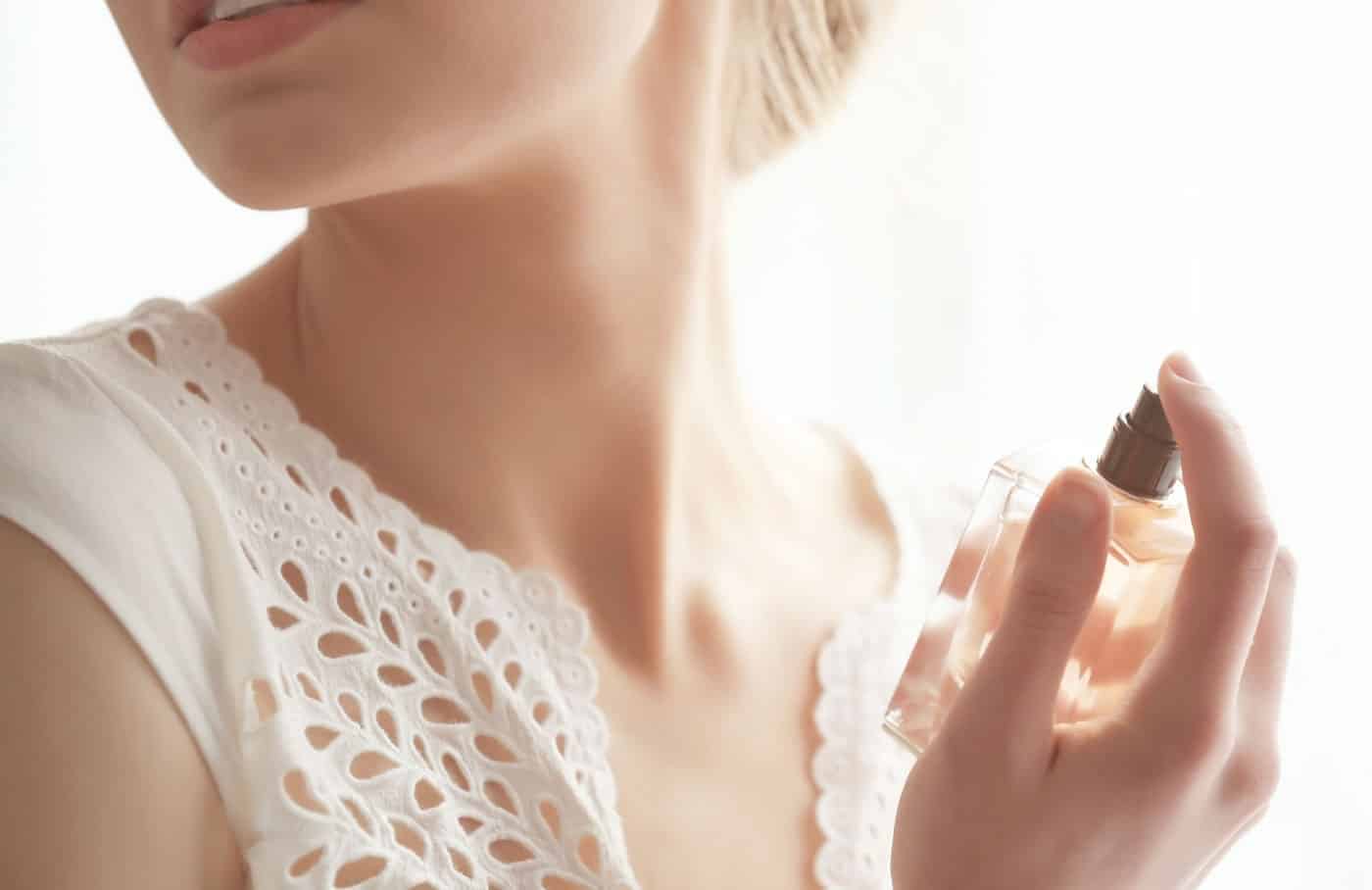 While wearing a stylish shirt you don't particularly enjoy is tolerable, not many people can stand to wear a fragrance that doesn't click with them. Choose the perfume you love and can't live without. Soon enough, you'll have a whole collection of sweet and stylish perfumes.  
Methodology
It might be tempting, but it's not a great idea to choose a perfume based solely on how pretty the bottle is — though funky packaging is always a plus. First look at the ingredients, strength, whether it's earthy or fruity, and the price before you choose your perfect perfume. If you don't know where to start, we at RAVE put together a list of the 20 best perfumes for all personalities, ages, and budgets.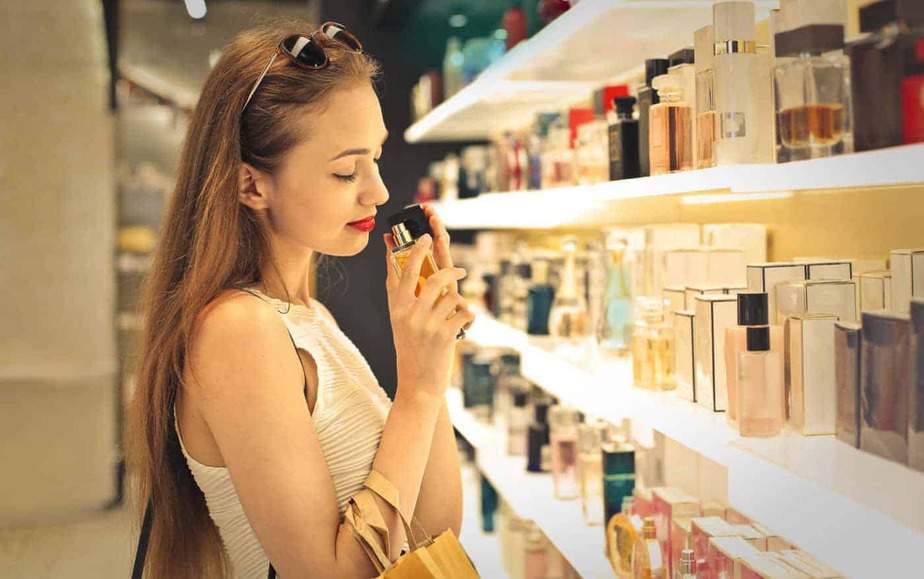 Ingredients

: Whether you have specific allergies or are looking for a particular fragrance, it's not always enough to look at the perfume's label. Be sure to check out the actual ingredients that make the perfume smell the way it does. 

Strength

: Even the best scents can be too much if they are too potent, and testing perfumes in person is sometimes the best bet. For our online shopping enthusiasts out there, we were sure to include this feature in our list of product descriptions based on customer reviews.

Earthy vs. fruity

: Perfume might seem like a small part of your beauty regimen, but it can set the tone of any occasion. It's important to know whether you're going for a flowery, fruity fragrance or a more subtle, down to earth vibe. 

Price

: We're well aware that not everyone can afford a $100 bottle of perfume, no matter how great it smells. Among our pricier options, we included a handful of quality perfumes in the $20-$30 range. 

Bottle aesthetic

: While it shouldn't be your primary reason for purchasing a perfume, there are some downright gorgeous perfume bottles out there. We'd be lying if we said it wasn't part of our criteria. After all, you will be looking at it every morning. 
The Best Perfumes
Estée Lauder White Linen

Price: $51

Size in mL: 50 mL

If you've ever air dried your sheets in the summer, you know how wonderful fresh linens smell. Estée Lauder White Linen captures that fresh scent, saturated with a flowery aroma fit for both a casual outing or an elegant soiree. 

Fashioned in a golden bottle with a spray cap resembling a seashell, this sweet honeyed 1978 fragrance contains hints of hyacinth and botanical iris along with a woody vetiver base. Jasmine, rose, and berry add an air of springtime, while amber and moss bring this flowery fragrance back down to earth. It is long-lasting and stays with you for hours and even days depending on how much you spritz. 

Pros

Long-lasting fragrance

Both earthy and sweet

Fit for all occasions

Cons

Over $30

Relatively plain bottle

Not exceptionally sensual

Chanel No. 5

Price: $105

Size in mL: 50 mL

You knew it was coming, the all too well-known Chanel No. 5. This is the perfume your mother, grandmother, and even great grandmother wore to all the parties. Since its creation in 1921, No. 5 set the standard for perfumes and defined the meaning of femininity. This perfume was the first abstract fragrance to ever be created, and its floral and fruity scent was an instant hit. 

In 1986, Jacques Polge restructured the original composition to create the eau de parfum, a fuller scented perfume than its original counterpart. Still maintaining its beloved floral aldehyde signature, this perfume is composed of May rose and jasmine with bright citrus top notes and a sprinkle of bourbon vanilla.

Pros

Fit for elegant occasions

Long-lasting fragrance 

High quality

Cons

Expensive 

Relatively plain bottle

Not fit for casual occasions

Yves Saint Laurent Black Opium Floral Shock

Price: $90

Size in mL: 50 mL

This perfume sets itself apart with its Black Opium coffee signature. Though still at home with its floral family, featuring notes of orange blossom and golden gardenia, Yves Saint Laurent's Black Opium Floral Shock also has more mature base notes, including coffee accord and sandalwood accord. 

Still, this perfume doesn't forget to mix in sweetness with flakes of vanilla among the jolts of espresso. Black Opium Floral Shock masters the balance of sweet and sensual, with strong, earthy elegance and fruity blossoms. 

Pros

Fit for all occasions

Both earthy and sweet

Unique coffee fragrance

Viktor&Rolf Flowerbomb Eau de Parfum Spray

Price: $115

Size in mL: 50 mL

Introduced in 2005, Flowerbomb has a dominating, exotic, and rich presence. The fragrance, based with jasmine and osmanthus, smells of fresh tea, and the hints of bergamot bring harmony and a light pink hue to the potion.

Despite the prominent floral aromas concocted with the African orange flower, Flowerbomb has a warm and relaxing essence that serves as a comforting vanity accessory during cold winter months. While the scent is this perfume's most sought-after feature, the round crystal spray bottle adds a bit of elegance and class that anyone with a vintage taste would find enticing. 

Pros

Not too strong

Warmer fragrance 

Fit for romantic occasions

Cons

More expensive

Dominantly sweet

Donna Karan Cashmere Mist

Price: $70

Size in mL: 100 mL

Donna Karan certainly knows what she's doing when it comes to bottle aesthetic. Cashmere Mist's bottle looks like a golden wisp in the wind or flowing blonde hair that has been crystallized into a glass figurine. This perfume offers much more than external beauty, of course. What's on the inside is far more splendid. 

Launched in 1994, Cashmere Mist aims to bring a smooth and sensual warmth to the wearer, enveloping you in a suede scent that is perfect for those chilly fall and winter months. Notes of bergamot lead to sweet lily of the valley bouquets, followed by a rich mix of jasmine and musky undertones. If the bottle itself can't ease your stress, this scent is a certain path to relaxation. 

Pros

Stunning bottle aesthetic 

Mix of both earthy and floral

Fit for all occasions

Cons

Musky undertones

More expensive

Fit for primarily cold months

Paloma Picasso

Davidoff: $51

Size in mL: 50 mL

We recommend Paloma Picasso's dark side of the moon perfume primarily for evening use — this fragrance is elegant, complex and mysterious. Jewelry designer Paloma Picasso, daughter of the well-known Spanish artist Pablo Picasso, launched this scent in 1984 as her own expressive self portrait. Her father certainly would have been proud. 

The Paloma Picasso perfume is a Mediterranean-influenced fragrance that rests as comfortably in the floral family as it does among earthy and grounded scents. This perfume begins with notes of spicy and woody coriander, sweet angelica and jasmine, a keynote in any perfume. The more prominent ylang ylang pushes through the smooth sandalwood, lingering in the air like incense at an altar. 

Pros

Mix of floral and earthy

Mature feminine bottle

Famously expressive heritage

Cons

Over $30

Mature scent

Primarily for the evening

Marc Jacobs Decadence

Price: $72

Size in mL: 50 mL

Marc Jacobs might be known primarily for purses and shoes, but they are quickly making their way in the perfume industry. Still, they haven't forgotten their roots which, oddly enough, made their way into the packaging: Marc Jacobs' Decadence is dressed in none other than a turquoise green, purse-shaped perfume bottle, with a gold chain and black tassel dangling from the side. Plum, iris, saffron, Bulgarian rose, and orris root are the base notes for this earthy, yet sweet fragrance. 

This scent is fairly new, and was released in 2016. The scent is strong and rich but well-balanced and long-lasting. We highly suggest a light spritz rather than a voluminous douse with this perfume. If you are looking for something more innocent, Marc Jacobs Daisy is also a bestseller, with an adorable bottle to boot. 

Pros

Stunning bottle aesthetic

Rich and earthy 

Long lasting

Cons

More expensive

Strong fragrance

Not very fruity

Davidoff Cool Water

Price: $28

Size in mL: 50 mL

Finally, let's talk fruity. This tropical island perfume made its debut in 1996 as a new clean, refreshing scent. Cool Water will have you daydreaming of lounging on white sands in the Bahamas as the fresh, sweet, and breezy smells hit the shores of your senses and linger in cool droplets. 

Pineapple, quince, and melon are the key base notes for this perfume. Watery hints of lily and lotus also surface, bringing fresh fruity tones to this summer scent. Then again, who are we to say you can't bring a little paradise to those below-freezing days. Davidoff's Cool Water is also one of the least expensive quality perfumes on the market, giving plenty of bang for your buck.

Pros

Affordable

Tropically scented

Subtle

Cons

Primarily for casual wear

Relatively plain bottle

Thierry Mugler Angel

Price: $72

Size in mL: 50 mL

Star light, star bright, this is the perfume we recommend for you — in the daylight. While the star-shaped bottle suggests otherwise, this perfume is not fit for smoky eyed evenings out on the town, but rather mimosas in the afternoon. Angel by Mugler was introduced in 1992 as an all day and all night fragrance. However, the honey, red berries, and vanilla make this perfume too happy go lucky for a seductive night out in stilettos. 

Blending East Asian aromas, this spray features melon and coconut top notes that only add to the already dessert-filled center. Not surprisingly, Mugler's scrumptious scent holds a place in the 2007 FiFi Award Hall of Fame, making it a very noteworthy addition to your vanity counter.

Pros

Super sweet scent

Beautiful star-shaped bottle

Award-winning

Cons

Strong dessert fragrance 

Over $30

Not for evening wear

Carolina Herrera Good Girl

Price: $83

Size in mL: 50 mL

While Angel might not be the best fragrance for an evening downtown, Good Girl has your back. This 2016 perfume by Carolina Herrera is built and bottled for the good girl gone bad. For the alluring daredevil, this scent, contained temporarily in a black stiletto bottle, calls out to the tempted and lively. 

Oriental fragrances are the name of the game in this perfume. Top notes of almond and coffee are a precursor to the more exotic jasmine sambac and tuberose. Cocoa, tonka beans, vanilla, and sandalwood round off the base notes, and it all comes together in one powerful punch you and anyone around you will never forget.

Pros

Perfect for evening wear

Stiletto-shaped bottle

Mature scent

Cons

Not for daytime 

More expensive

Not age versatile

Calvin Klein Euphoria

Price: $41

Size in mL: 50 mL

Calvin Klein's 2005 Euphoria is another perfume that leans toward the sweeter side. This potion's tangy pomegranate and peach prelude the saccharine, powdery notes of orchid, violet, and lotus, eventually leading into richer and deeper scents of amber. 

Euphoria is as intoxicating as its title assures. Along with the sweet comes the savory, with scents that also offer up a dark and mystical side, suited best for evening wear in the winter. Euphoria's bottle is also fantastically sleek, almost futuristic. This is a perfume for the modern

Pros

Aesthetically pleasing bottle

Sweeter scent

Affordable

Cons

Primarily for evening wear

No earthy tones

Not long-lasting

Clinique Happy

Price: $38

Size in mL: 50 mL

All the teens and preteens out there can thank Clinique for keeping them in the perfume loop. This 1997 daytime perfume is a timeless gateway perfume, introducing young girls to the complex world of fragrance. 

While more mature individuals might seek musky scents, Clinique constantly pushes vibrance, with spritely, cheery, and well, happy scents that appeal to young women and girls. This scent is a juicy mix orange, Indian mandarin, plum, grapefruit, and apple, making it perfect for everyday use. Freesia and lily of the valley are at the heart of Happy within a mimosa base.

Pros

Age versatile

For everyday use

Affordable

Cons

Relatively plain bottle

Not for fancy occasions

Geared towards young girls

Elizabeth Taylor White Diamonds

Price: $30

Size in mL: 100 mL

Who knows beauty better than actress Elizabeth Taylor? Arguably one of the most beautiful women in the world, Liz Taylor was known for her extravagant collection of gems and jewelry. That said, it's no surprise that her best-known bottle of perfume is titled "White Diamonds."

Irresistibility was Taylor's specialty and, through this perfume, she passed the torch onto doting customers. Though the bottle is relatively plain, aside from the appropriate ribbon of white diamonds circling the cap, this classic fragrance is anything but ordinary. Launched in 1991, this fragrance features notes of aldehydes, neroli, and Amazon lily. This perfume is for you if you want to treat yourself to luxury.

Pros

Fit for all occasions

Subtle and sweet fragrance

Affordable

Cons

Relatively plain bottle

Not a demanding scent

Not age versatile

Lancôme La Vie Est Belle

Price: $94

Size in mL: 50 mL

Lancôme knows just what to do to make life a little more beautiful. This 2012 delicate and gentle perfume is for the days you're feeling just a little bit flirty. Highlighted with iris flower aromas, this tasty trail also hosts notes of pear and black currant, with jasmine and orange blossoms. You really can't go wrong with Lancôme's La Vie Est Belle, a perfume for both staying in and going out. 

Pros

Aesthetically pleasing bottle 

Sweeter fragrance

Long-lasting fragrance

Cons

More expensive

Not for evening use

More subtle scent

Tommy Hilfiger Tommy Girl

Price: $31

Size in mL: 50 mL

That's right, Tommy Hilfiger doesn't just sell quality jeans and jackets. Tommy boy has outdone himself with his 1996 scent, Tommy Girl. This perfume is as timeless as Hilfiger's denim, blending both fruity and floral scents of black currant, camellia, mandarin, orange, apple tree blossom, and — true to small town American taste — honeysuckle. 

This fragrance is for the young and spry at heart. With the signature red, white, and blue logo, Hilfiger's perfume bottle matches the carefree and adventurous feel of his apparel. 

Pros

Age versatile

Affordable

Sweet southern scents

Cons

Not for evenings out

Less mature fragrance

Relatively plain bottle

Guess by Marciano

Price: $26

Size in mL: 100 mL

Juicy grapefruit and star fruit are the spotlighted ingredients in Guess' 2007 perfume blend. This perfume is bursting with citrus, which might explain the juicy gold glass bottle. Of course, jasmine makes an appearance to add some softness to the tangy fruit duo, and sandalwood adds some exotic spice. 

A rich musk at the potion's base adds warmth to the mix, making the fragrance an all-year must. The scent is also long-lasting on clothes and tends to remain with you, lingering in your senses during your daily rituals. Note that this perfume only lasts a few hours on the skin, however it also could be worn for a classy evening date.

Pros

Fit for all occasions 

Affordable

Exotic scent

Cons

Short lasting on skin

Very fruity fragrance 

Not age versatile

Elizabeth and James Nirvana Bourbon

Price: $50

Size in mL: 50 mL

While buying and applying perfume tends to be a more feminine ritual, some of you likely prefer a more natural or masculine approach. Elizabeth and James Nirvana Bourbon encapsulates the woman of the wild. Vanilla bourbon, oakwood, and tuberose mix together for a scent that will remind you of days spent at the lake. 

This warm and woodsy fragrance shoots for a scent that is as natural as can be. While some say this fragrance is too musky, it's a quality option if you are looking for something less sensual and more adventurous. The gold and chestnut bottle is definitely not meant for girly girls. 

Pros

Natural scents

Affordable

Earthy

Cons

No floral scents

Musky

Relatively plain bottle

Prada Candy

Price: $81

Size in mL: 50 mL

Speaking of girly girls, it doesn't get much better than this. High fashion brand Prada is the master when it comes to the art of sugar and spice. If you like your perfumes less natural and more sweet with a kick, Prada Candy is the way to go. 

Prada released this perfume in 2011, combining elegance and free-spirited fun in a pretty in pink sort of way. Creamy and syrupy caramel notes transition to a heart of smooth vanilla and benzoin. This darling and delicious fragrance unapologetically bleeds with femininity without the lace and sparkles.

Pros

Dominant sweet fragrance

Balanced with spicy notes

For everyday use

Cons

Not for evening wear

More expensive

Relatively plain bottle

Versace Crystal Noir

Price: $58

Size in mL: 50 mL

One of the best parts of this perfume has to be the bottle. While there are other spunky bottles on our list, Versace Crystal Noir is by far the classiest. The maroon amber bottle with a black crystal cap already sets a romantic mood for the evening. 

Versace calls this fragrance their new "It" perfume for elegance flushed with charisma and confidence. Released in 2004, Crystal Noir mixes notes of gardenia and amber at the top, blended with ginger, pepper, and orange. There's some bite in every spritz, sure to spice up your evening.

Pros

Mature scents

Sweet and spicy

Aesthetically pleasing bottle

Cons

Not for day wear

Less fruity

Not age versatile

Christian Audigier Ed Hardy

Price: $31

Size in mL: 100 mL

Last but not least, if you still swear by body spray rather than perfume, here is a compromise. Christian Audigier's Ed Hardy is for both the young and young at heart, with a steampunk style. While it looks similar to a body spray, Ed Hardy is a top-of-the-line perfume for day wear and evening excursions.

Ed Hardy rebels against the mainstream, including perfume. This fragrance is a playful mix of wild strawberry and apple soufflé, with a core of freesia and a vanilla base. If you're looking for something affordable, contemporary, classy, and fruity, you've found your match with this perfume.

Pros

Fit for all occasions

Sweet smelling

Affordable

Cons

Not long-lasting

More casual

No earthy fragrances
How long does perfume usually last?
Typically, perfumes from big name brands such as Estée Lauder, Chanel, and Lancôme last for several hours, at least half the day. However, perfumes vary. Estée Lauder has been known to last up to 36 hours, while other perfumes can last between three and seven. Regardless, spraying perfume on your clothes will help the scent last longer. 
Plus, applying perfume in optimal spots also helps it last longer. Your wrists, neck, and behind your ears are the best places to spritz perfume. You can even dab a little onto your hair because, as with fabrics, the fragrance is not as likely to be washed off. 
It's not a bad idea to have a day perfume and an evening perfume. While many in our list are multipurpose fragrances, your morning spritz will rarely last through your evening rendezvous. 
How much is too much when it comes to application?
It's important to remember that perfumes are not like sprays (except the Ed Hardy perfume). Perfumes are much more potent than body sprays. 
Don't spray your whole body with perfume: Dab a little behind your ears, on your neck, and on each wrist. It might not seem like the fragrance is strong enough right away, but trust that people around you will be able to smell your perfume just fine. 
However, if you are planning on being out for more than half the day, take a tiny to-go bottle with you. Perfumes usually don't last more than five hours.
What are the best earthy fragrances?
The best earthy fragrances we recommend are Elizabeth and James Nirvana Bourbon and Versace Crystal Noir. If you love the outdoors and look forward to breaking out the pine and roasted chestnut candles at Christmastime, we recommend Nirvana Bourbon. It is almost entirely woodsy, with no floral hints. If you want to embrace your wild side, Nirvana Bourbon is the way to go. 
However, if you're looking for a floral fragrance that has a little more earthy base and spice, we suggest Versace Crystal Noir. The baseline of this scent is fresh spring breeze with orange, but ginger and pepper give it a grounded earthiness to balance out the sweetness. 
Whichever fragrance you choose, know that Nirvana Bourbon is muskier than Crystal Noir. If well-balanced floral perfumes are more your style, you can't go wrong with Estée Lauder's White Linen or the classic Chanel No. 5. Both have a fresh, crisp scent with prominent wisps of spring breeze.
How long does a 50 mL bottle of perfume last?
With proper application, the average 50 mL bottle of perfume will last a few months. For those of you who are more generous with your perfume use, it might be a good idea to invest in a 100 mL perfume bottle. 
There are plenty of affordable perfumes that can accommodate heavy use. Cool Water by Davidoff, Elizabeth Taylor's White Diamonds, and Guess by Marciano are all $30 or less and high-quality. Most notably, White Diamonds costs only $30, even for a 100-mL bottle. Used properly, 100 mL should last almost a year. 
What are the best overall perfumes?
Like we've said before, there's no such thing as having too many options when it comes to perfumes. Estée Lauder White Linen is our choice for the best overall perfume due to its powerful but not overpowering springtime scent. White Linen is also long-lasting and versatile enough to wear in both elegant and casual settings.
However, our first choice for mature individuals is Chanel No. 5. This famous perfume has been worn by beautiful people all over the world, and no other fragrance can beat its pedigree. Ripe with citrus, Chanel No. 5 is a mature fragrance with bourbon vanilla base notes. 
However, both Estée Lauder and Chanel tend to run on the pricey side. Davidoff Cool Water is an all-natural, down to earth fragrance that costs less than $30. Additionally, our fun, fruity, and first choice for young girls looking to break their way into the world of perfume is Clinique Happy. 
RAVE Recommends
A good perfume is just one of the many products you should include in your beauty regimen. From skin care to essential oils, here is a list of smell-good and feel-good products RAVE recommends to fill your life with positive scents and happy skin.