When it comes to choosing a perfume, many of us look for the impossible — something that is subtle but stands out, sweet but natural, and mature yet innocent.
It's a tall order, but that's why Estée Lauder White Linen is our overall winner, embodying both class and that carefree vibe. Its fresh spring breeze scent lasts all day long.
Estée Lauder and Chanel are arguably some of the best-known perfume brands in the U.S., and likely even in the world. After all, who hasn't heard of the highly sought-after Chanel No. 5? While these brands are at the top of our list, they are not the only perfumes worthy of your vanity counter. 
Tommy Hilfiger, for example, whose reputation is founded on quality denim, also has a perfume that made it into our top 20. Prada and Marc Jacobs, known for their fashion accessories, also produce quality fragrances that are as captivating as their bottle designs. Plus, while they are all high-quality, not every product is pricey. 
There are more versatile perfumes out there as well, built for individuals of both the millennial age and higher maturity. Clinique Happy and Ed Hardy by Christian Audigier are subtle and sweet perfumes designed for a fun night out, whether you're going to the movies or a swanky cocktail party.
The Perfumes We RAVE About
Nothing makes you feel more like a queen than lifting up that sparkling, crystal perfume bottle and spritzing yourself with its fragrance. Whether it's coconut, lavender, citrus, or even wood pine, there's something about perfume that makes you feel distinguished. Plus, it just smells so good.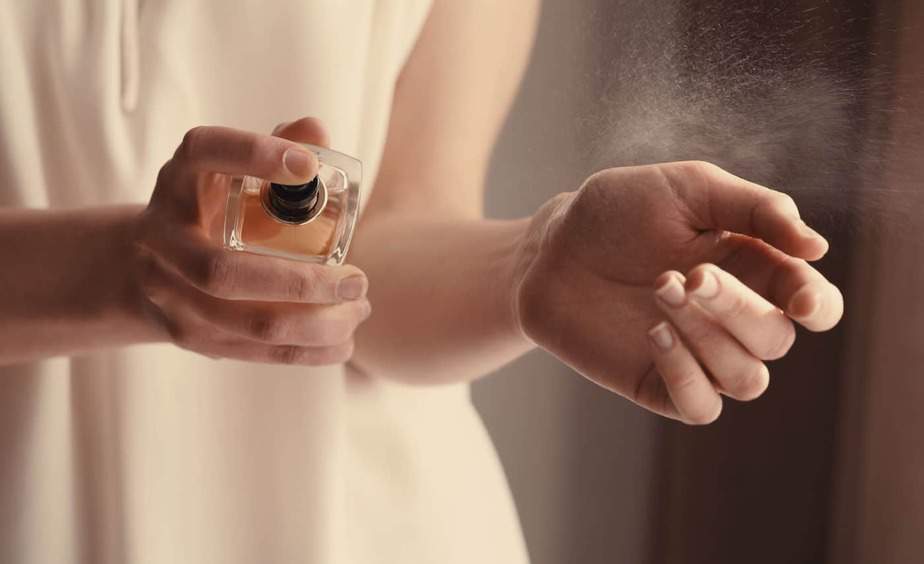 While you might be well-versed in the art of choosing a perfume, to others who are less in-tune with the practice, it's about more than just brand names and labels. Teams of scientists spend months concocting the perfect potent potions, so choosing a bottle shouldn't be as easy as 1-2-3. 
How do you choose the best perfume?
Don't get us wrong, choosing a perfume should be fun, but you have to approach it the right way. It's easy to notice how gorgeous the bottle is, or to be captivated by names like Cashmere Mist and Black Opium Floral Shock, but pay attention to the actual ingredients and intensity. Some of us are spritzers, but some of us douse ourselves and need lighter fragrances to even out our habit of overloading on the application. 
Some people swear by body sprays, which offer a more casual approach to fragrance. It might be easy to grab a plastic bottle of Japanese Cherry Blossom, do about ten sprays, and head out the door, but where's the elegance in that? Typically, body sprays don't last as long as perfumes, some of which can last through the day, night, and into the next morning. Body sprays are definitely budget-friendly, but there are excellent perfumes out there that cost less than a trip to the movies. 
Versatility is our best policy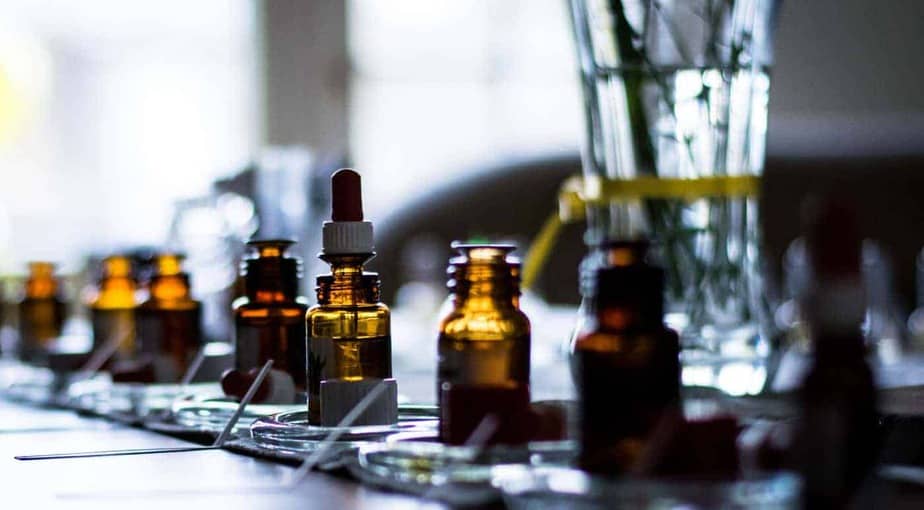 Our list of the best perfumes is built on variety. From swanky bottle designs to a multitude of scents, there's something here for everyone. There are also no brand repeats. We selected the best perfumes from the best brands, each one carrying its own personality. In a nutshell, buying a perfume can be similar to buying a car: Go with the one that matches your personality. 
From Tommy Hilfiger to the famous Chanel, we selected a wide range of perfumes. However, you can never have too many choices. Some days you want to smell like you stepped right out of a flower field, and other days you might want something a little more on the vintage side. 
Perfume trends
When it comes to perfume trends, there's really no right or wrong. Outside Chanel No. 5, there isn't one particular scent that is recommended over another. Trends don't matter here, so take advantage and embrace your individuality.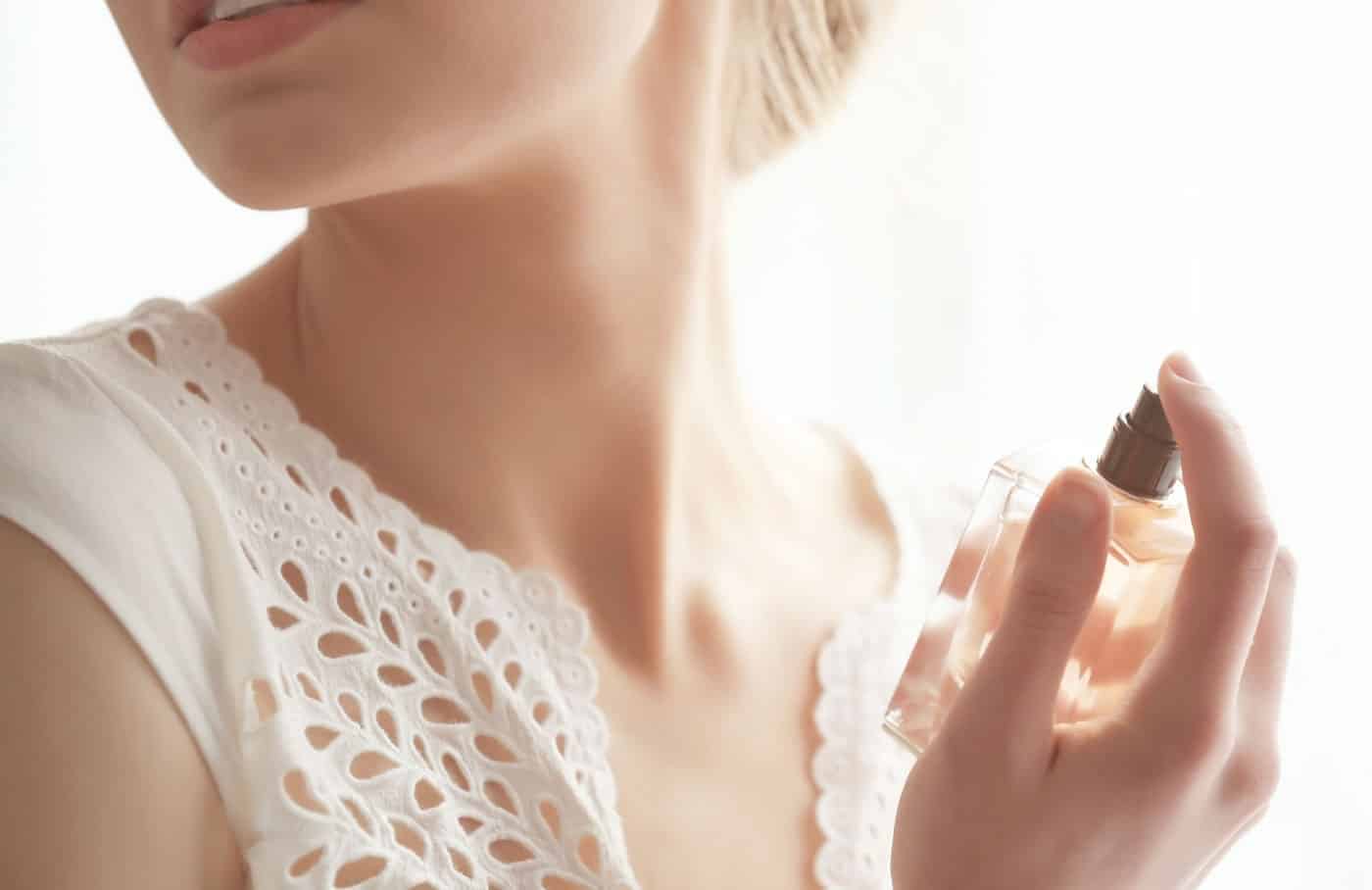 While wearing a stylish shirt you don't particularly enjoy is tolerable, not many people can stand to wear a fragrance that doesn't click with them. Choose the perfume you love and can't live without. Soon enough, you'll have a whole collection of sweet and stylish perfumes.  
Methodology
It might be tempting, but it's not a great idea to choose a perfume based solely on how pretty the bottle is — though funky packaging is always a plus. First look at the ingredients, strength, whether it's earthy or fruity, and the price before you choose your perfect perfume. If you don't know where to start, we at RAVE put together a list of the 20 best perfumes for all personalities, ages, and budgets.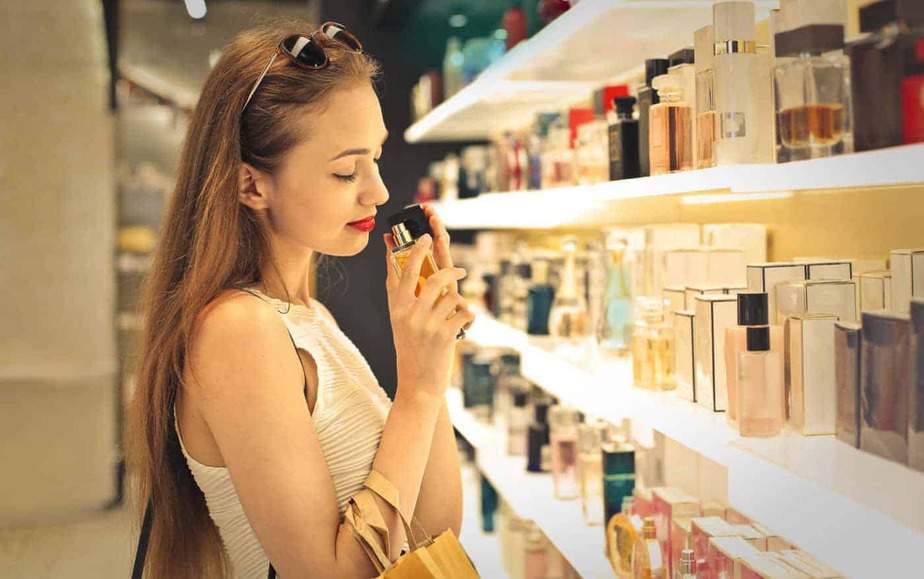 Ingredients

: Whether you have specific allergies or are looking for a particular fragrance, it's not always enough to look at the perfume's label. Be sure to check out the actual ingredients that make the perfume smell the way it does. 

Strength

: Even the best scents can be too much if they are too potent, and testing perfumes in person is sometimes the best bet. For our online shopping enthusiasts out there, we were sure to include this feature in our list of product descriptions based on customer reviews.

Earthy vs. fruity

: Perfume might seem like a small part of your beauty regimen, but it can set the tone of any occasion. It's important to know whether you're going for a flowery, fruity fragrance or a more subtle, down to earth vibe. 

Price

: We're well aware that not everyone can afford a $100 bottle of perfume, no matter how great it smells. Among our pricier options, we included a handful of quality perfumes in the $20-$30 range. 

Bottle aesthetic

: While it shouldn't be your primary reason for purchasing a perfume, there are some downright gorgeous perfume bottles out there. We'd be lying if we said it wasn't part of our criteria. After all, you will be looking at it every morning. 
The Best Perfumes
How long does perfume usually last?
Typically, perfumes from big name brands such as Estée Lauder, Chanel, and Lancôme last for several hours, at least half the day. However, perfumes vary. Estée Lauder has been known to last up to 36 hours, while other perfumes can last between three and seven. Regardless, spraying perfume on your clothes will help the scent last longer. 
Plus, applying perfume in optimal spots also helps it last longer. Your wrists, neck, and behind your ears are the best places to spritz perfume. You can even dab a little onto your hair because, as with fabrics, the fragrance is not as likely to be washed off. 
It's not a bad idea to have a day perfume and an evening perfume. While many in our list are multipurpose fragrances, your morning spritz will rarely last through your evening rendezvous. 
How much is too much when it comes to application?
It's important to remember that perfumes are not like sprays (except the Ed Hardy perfume). Perfumes are much more potent than body sprays. 
Don't spray your whole body with perfume: Dab a little behind your ears, on your neck, and on each wrist. It might not seem like the fragrance is strong enough right away, but trust that people around you will be able to smell your perfume just fine. 
However, if you are planning on being out for more than half the day, take a tiny to-go bottle with you. Perfumes usually don't last more than five hours.
What are the best earthy fragrances?
The best earthy fragrances we recommend are Elizabeth and James Nirvana Bourbon and Versace Crystal Noir. If you love the outdoors and look forward to breaking out the pine and roasted chestnut candles at Christmastime, we recommend Nirvana Bourbon. It is almost entirely woodsy, with no floral hints. If you want to embrace your wild side, Nirvana Bourbon is the way to go. 
However, if you're looking for a floral fragrance that has a little more earthy base and spice, we suggest Versace Crystal Noir. The baseline of this scent is fresh spring breeze with orange, but ginger and pepper give it a grounded earthiness to balance out the sweetness. 
Whichever fragrance you choose, know that Nirvana Bourbon is muskier than Crystal Noir. If well-balanced floral perfumes are more your style, you can't go wrong with Estée Lauder's White Linen or the classic Chanel No. 5. Both have a fresh, crisp scent with prominent wisps of spring breeze.
How long does a 50 mL bottle of perfume last?
With proper application, the average 50 mL bottle of perfume will last a few months. For those of you who are more generous with your perfume use, it might be a good idea to invest in a 100 mL perfume bottle. 
There are plenty of affordable perfumes that can accommodate heavy use. Cool Water by Davidoff, Elizabeth Taylor's White Diamonds, and Guess by Marciano are all $30 or less and high-quality. Most notably, White Diamonds costs only $30, even for a 100-mL bottle. Used properly, 100 mL should last almost a year. 
What are the best overall perfumes?
Like we've said before, there's no such thing as having too many options when it comes to perfumes. Estée Lauder White Linen is our choice for the best overall perfume due to its powerful but not overpowering springtime scent. White Linen is also long-lasting and versatile enough to wear in both elegant and casual settings.
However, our first choice for mature individuals is Chanel No. 5. This famous perfume has been worn by beautiful people all over the world, and no other fragrance can beat its pedigree. Ripe with citrus, Chanel No. 5 is a mature fragrance with bourbon vanilla base notes. 
However, both Estée Lauder and Chanel tend to run on the pricey side. Davidoff Cool Water is an all-natural, down to earth fragrance that costs less than $30. Additionally, our fun, fruity, and first choice for young girls looking to break their way into the world of perfume is Clinique Happy. 
RAVE Recommends
A good perfume is just one of the many products you should include in your beauty regimen. From skin care to essential oils, here is a list of smell-good and feel-good products RAVE recommends to fill your life with positive scents and happy skin. 

Brianna Perry
Brianna is a 23-year-old New York native and certified yoga instructor up to the 200 level. You can most often find Brianna tucked away with her nose in a book. She has an affinity for all things floral, dreams of living in the wilderness, and would never, ever turn down a Reese's Peanut Butter Cup.