The best mascara is one that does it all: lengthens, curls, and volumizes your lashes. 
Our best overall high-end mascara is Too Faced Better Than Sex. This best-selling prestige mascara has ultimate curling, volumizing, and conditioning properties to style your lashes to their peak potential.
For our ladies on a budget, our best overall drugstore mascara is the classic L'Oréal Voluminous Original. With its unique ability to condition lashes and build them up to 5 times their natural thickness, this mascara should be a staple in everyone's makeup bag.
Mascara is an essential tool of makeup application. We all want our girlfriends to die over how falsie-like our real lashes look — without having to get lash extensions.
After going through wands and wands of mascaras and our fair share of trial and error, we've selected the best mascara in several categories. We've separated our favorite mascaras into 2 main sections: high-end, for those girls that are willing to splurge on this makeup essential, and drugstore, for the gals on a budget.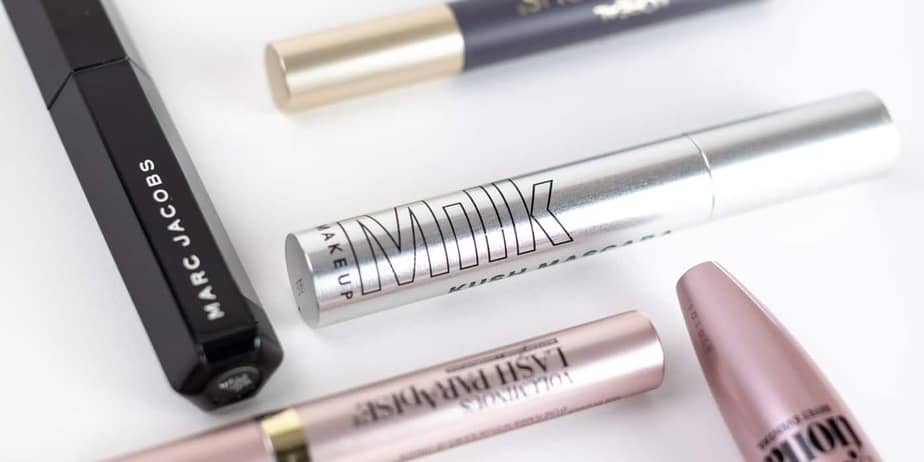 Keep reading to find the ride-or-die mascaras we are RAVING about!
The products in our best overall category are the mascaras that do it all. These mascaras have curling, volumizing, lengthening, and conditioning properties. Products in this category will not let you lash lovers down!
The best waterproof mascara just won't budge in water — and it won't harm natural lashes, either.
The best volumizing mascara is one that will give a natural fullness to your lashes for that doe-eyed effect we all strive for.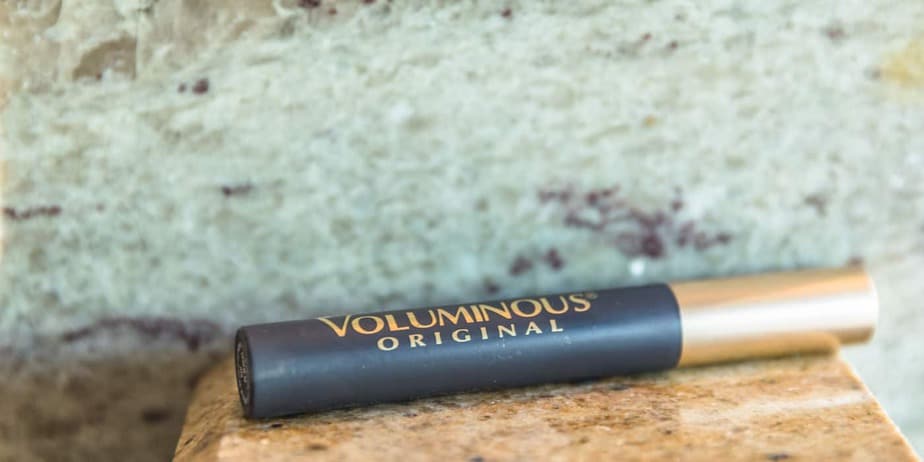 The best lengthening mascara will let you flaunt those fluttery lashes to the world. 
Next we have our blackest mascara — so black, dark, and deep you can't look away.
For the environmentally conscious gals, we have our favorite vegan mascara. This mascara has unbeatable voluminous properties and impeccable application, all while being vegan-friendly and eco-friendly to boot.
Methodology
We all want to know which mascara will make our lashes look like they are ready for take-off.  
To find the best mascaras, we read through heaps of customer reviews to learn what's been tried, tested, and approved by hundreds of happy customers. Then we did some testing of our own: We carefully examined, applied, and rated a whole range of popular mascaras to determine which mascaras suit the needs of lash lovers everywhere.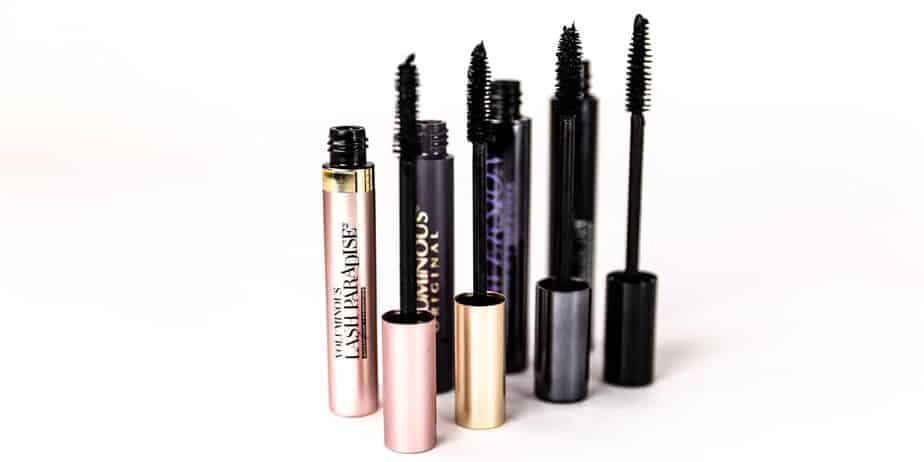 The following metrics were used:
Dramatic length

Impressive volume

Base-to-tip curl

Visible lift

Long-wearing results

Even application

Great brush
Best Overall Mascaras
Best High-End: Too Faced Better Than Sex Mascara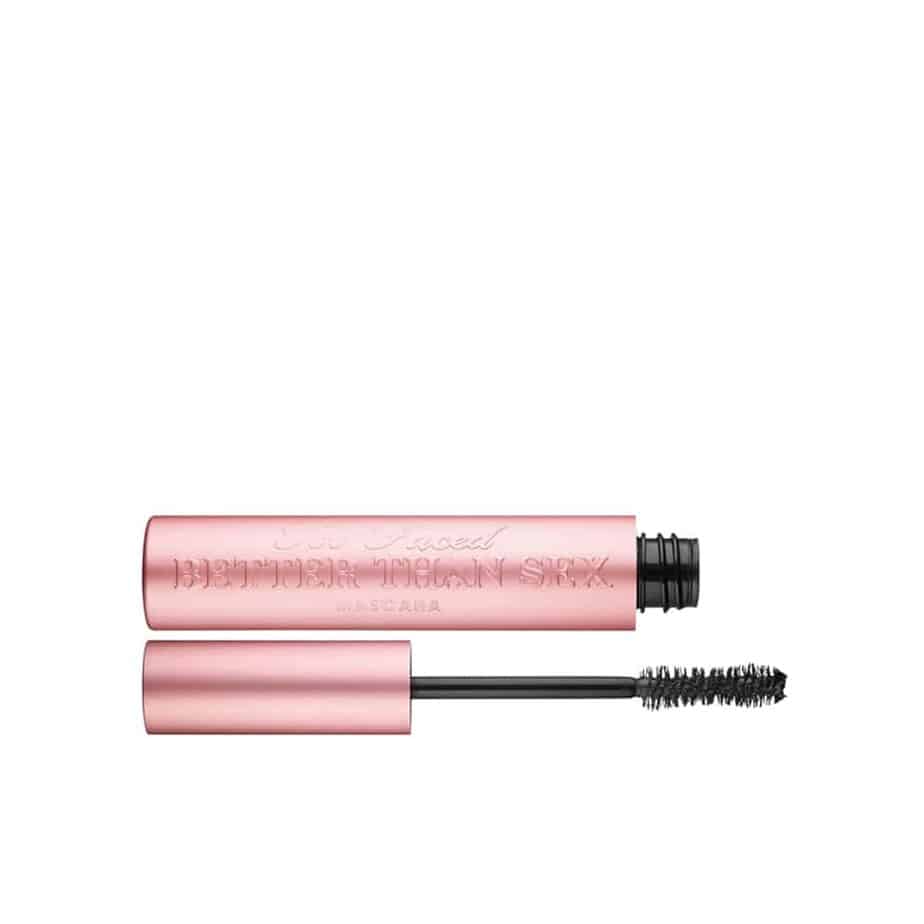 The Holy Grail of all mascaras. Fulfill all your desires with this mascara that contains a film-forming polymer for all-day wear that will not smudge.
This mascara maximizes performance with an hourglass-shaped brush that coats each lash from top to bottom and curls each lash to ultimate perfection. Formulated without parabens, this vegan mascara is the number one prestige mascara in the US, according to the NPD Group, Inc.
Best Drugstore: L'Oréal Voluminous Original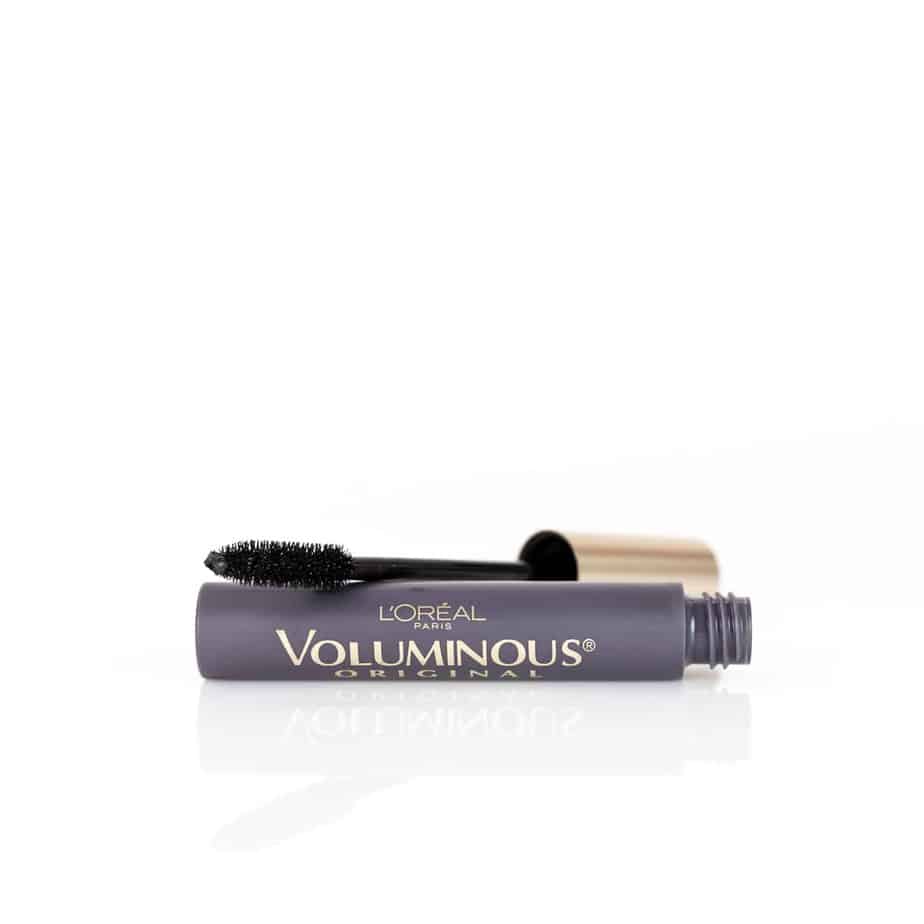 The OG in the beauty world, L'Oréal Voluminous Original is a cult favorite among mascara lovers around the globe. This mascara provides a full, dramatic, and voluminous look with the blackest black pigment you can imagine.
The brush this mascara comes with provides ultra-volumizing qualities and coats lashes evenly, smoothly, and softly with no flaking. Suitable for sensitive eyes, this mascara is fragrance-free and clump-resistant.
Best Waterproof Mascaras
Best Volumizing Mascaras
Best Lengthening Mascaras
Most Intense Black Mascara
Urban Decay Perversion Mascara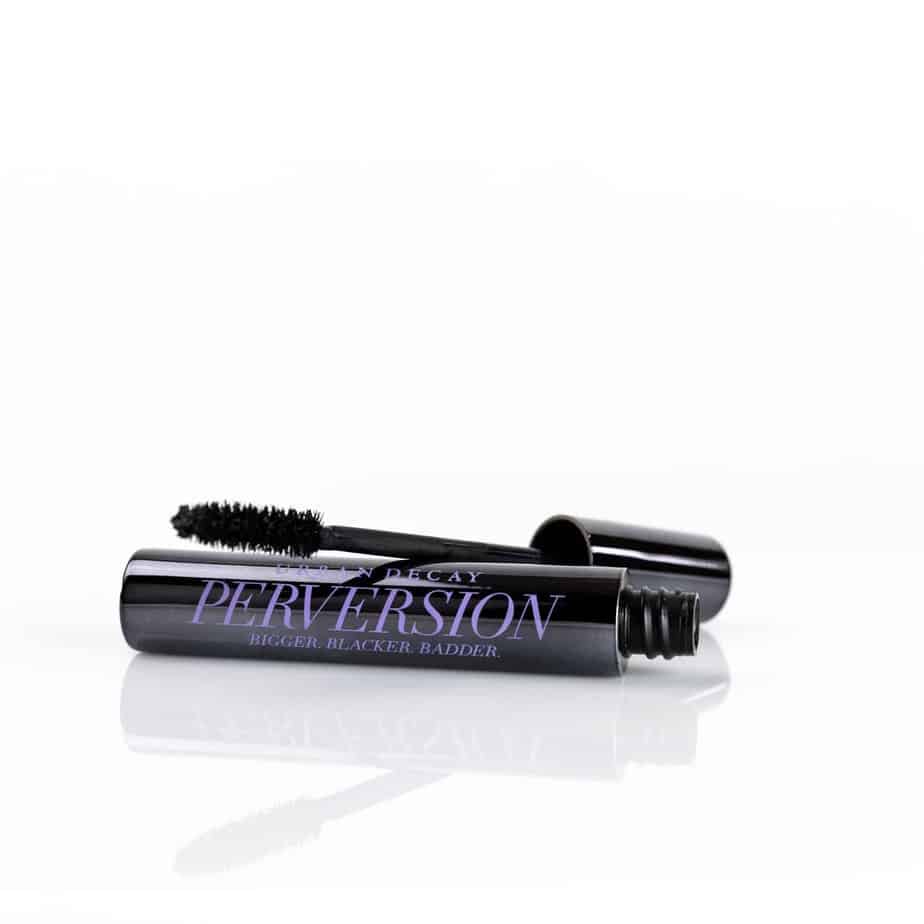 Get the rich look you're searching for with this mascara. It's got an easy glide-on pigment that is ultra-creamy and lengthening.
The brush is high-tech and provides a clump-free finish. The formula features triple-black pigments with Hairdensyl, which is known to stimulate lash growth, and marine collagen products.
Longest-Wearing Mascara
BADgal BANG! Volumizing Mascara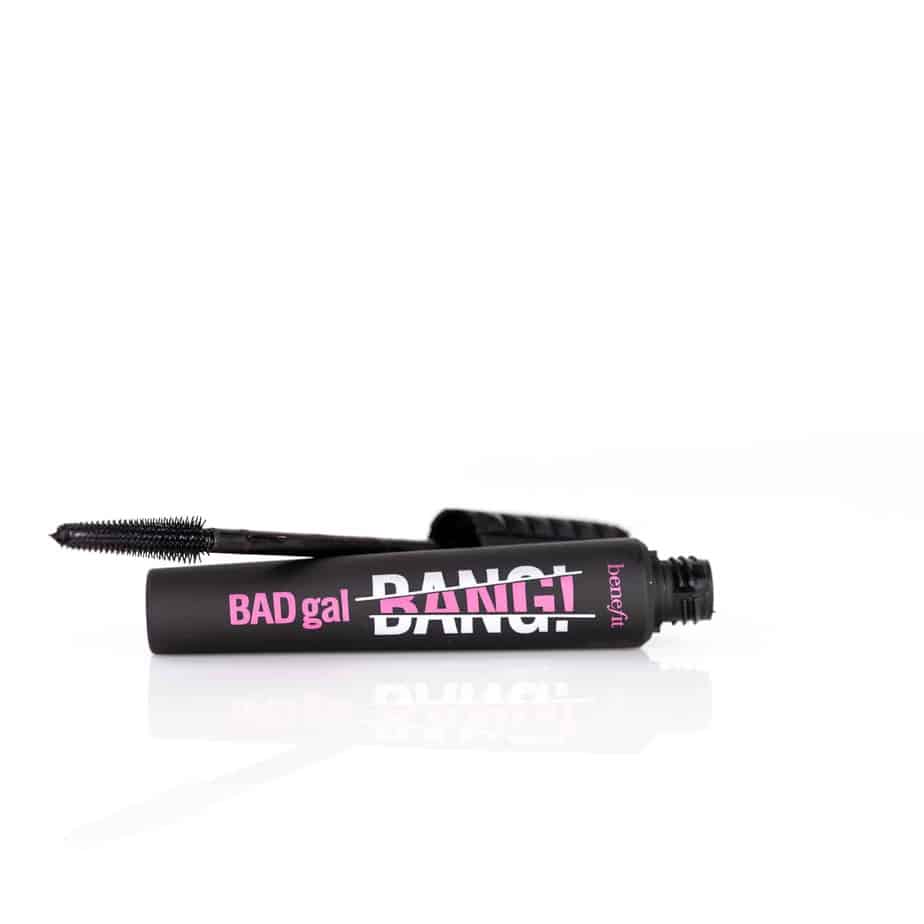 BADgal mascara is seriously super black! This mascara will not budge for 36 hours and is one of the most truly smudge-proof products we've tried.
It is perfect for long work days, and it'll stick around for the night out afterward. If you need perfectly voluminous root-to-tip lashes, this is one mascara you won't want to miss.
Best Vegan Mascara
Milk Makeup KUSH High Volume Mascara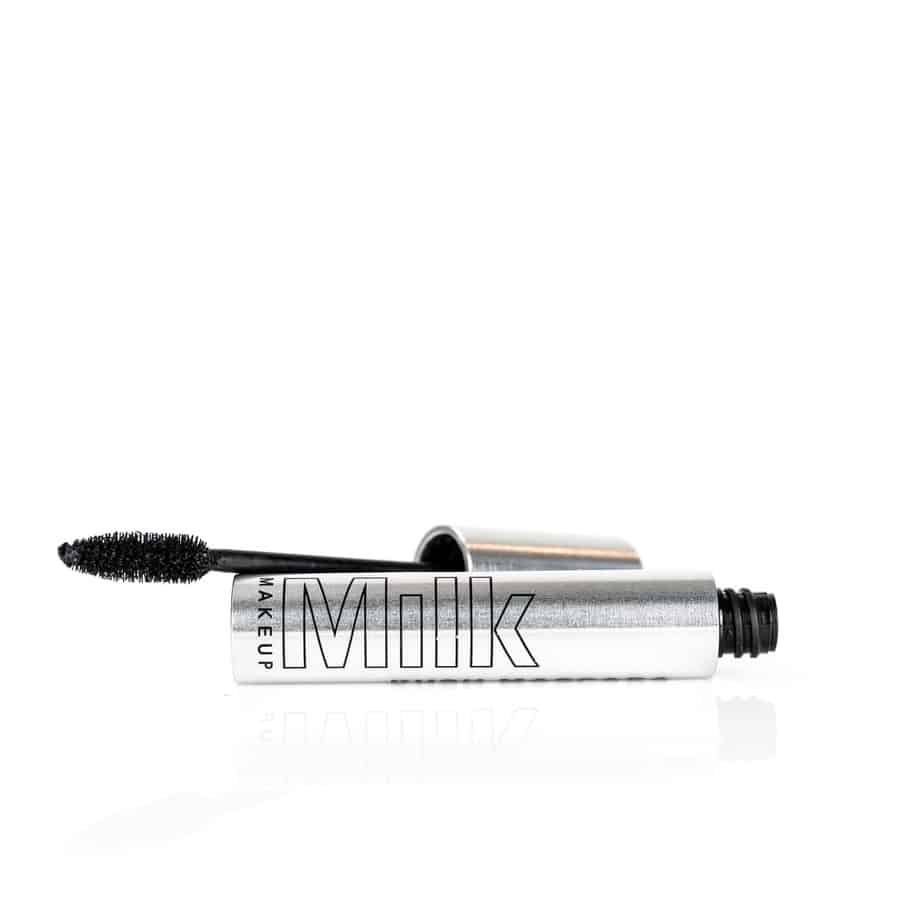 Milk Makeup created this mascara to exhibit the fascinating properties of cannabis oil. This mascara is fully vegan, talc-free, and cruelty-free.
It comes with a tree-shaped brush that is able to hit every angle of your lashes from root to tip. Thanks to the nourishing cannabis oil in the formula, you will get healthier lashes and major volume in one stroke.
Is mascara bad for your eyelashes?
There are some circumstances where mascara is detrimental to your eyelashes. But the fault is usually with the mascara-wearer more than the mascara itself.
There are a few reasons why mascara may do some damage. Removing mascara improperly, not removing mascara before bed, picking at your lashes, and using mascara that is dried out can all cause harm to your lashes.
As you can tell, these problems are all pretty easily avoided. As long as you make sure you're using mascara as intended, your lashes should be just fine. 
Is mascara a liquid? Is mascara allowed on airplanes?
Yes, mascara is considered a liquid by the TSA. On flights, you may carry mascara in carry-on bags as long as the mascara is less than 3.4oz/100 ml.
Most mascara tubes are less than 0.35 fl. oz, so you shouldn't run into any problems.
Does mascara stain clothes?
Because of its dark pigment, mascara can easily stain clothes. But it is usually possible to remove mascara stains — which brings us to our next question…
Does mascara come out of clothes?
The short answer: Maybe.
Mascara may come out of clothes. Here's how to do it:
1. As soon as you can, blot the stain with a clean paper towel or tissue. This will remove some of the excess mascara that hasn't set into the fabric yet.
2.  Spritz the mascara stain with cold water. 
3. Apply a small amount of dish soap to the stain. You can also try a different mild soap, like Dove. Just be sure that whatever you use won't damage your clothes.
4. Rub the soap into the stain. 
5. Leave the soap on the fabric for roughly 10 minutes, then rinse thoroughly.
6. Pat clean with a dry towel or allow the fabric to air-dry.
Does mascara contain bat feces? 
This is (thankfully) false. Mascara does not contain bat feces.
This rumor likely originated out of confusion between the word "guanine," which is a chemical added to various types of cosmetics, and "guano," which is bat feces. (If you don't believe us, you can read more on Snopes.)

RAVE Recommends
Mascara is a girl's best friend, so choosing the right one is essential to completing your makeup routine. We've tracked down a few additional products that can help you up your lash game: