Ever feel like your other eye creams are just missing something?
Maybe it's snail slime. Mizon Snail Repair Eye Cream is our number one choice for the best Korean eye creams, thanks largely to its super effective formula of 92% snail secretion filtrate. We've got everything you need to know about Mizon and nine more of our favorite Korean eye creams in our full ranking below. 
Can't shake those dark circles? Put some eye cream on it. Spot a few wrinkles? Slather on the eye cream. Puffy bags from insufferable insomnia? Well, we recommend seeing a sleep specialist, but you get the point.
If eye creams are the multi-tools of skincare, then Korean eye creams are the Swiss Army knives of the bunch. Stereotypes aside, Koreans have proven themselves worthy of emulation in the skincare department. Who can argue against dewy complexions and a persistent defiance to aging?
It is true that some eye creams are a hodgepodge of marketing gimmicks with no more benefit than your moisturizer. But the skin around your eyes is thin and most susceptible to wrinkles. In the torrid business of aging, it will likely be the first to go — that is, if it doesn't get the specialized attention it demands.
After sifting through a myriad of options, expert opinions, and user reviews, we dug up a few gems. These ingenious formulas will polish the windows to your soul to perfection.
The Korean Eye Creams We RAVE About
Ready to rewind the clock? Here are three of our favorite Korean eye creams to get you started.
Mizon Snail Repair Eye Cream is made with a fine blend of snail mucin, meadowfoam seed oil, and niacinamide. It walks the tightrope between glamorous and wallet-friendly without compromising on quality.
Read Full Review
Shop Mizon Snail Repair Eye Cream
Why all the fuss about Korean eye creams?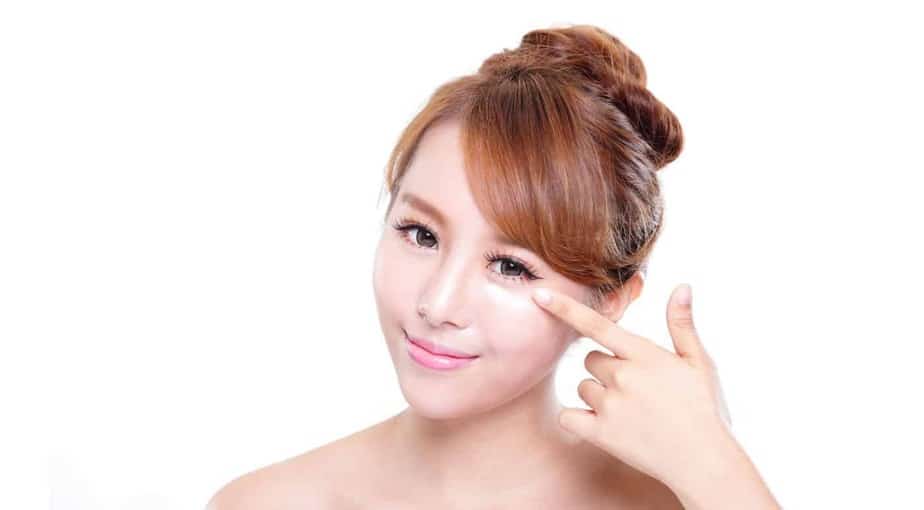 There's a reason why the entire world seems to have developed an overnight obsession with Korea. Even if you manage to remain un-bewitched by K-pop and K-dramas, you will be reeled in by Korean cosmetics. In trying to satisfy an insatiable appetite for top-of-the-line skincare products, the Korean skincare industry has inadvertently become the beauty superpower of the world. Here's why:
Ingredient lists that read like a menu
The ultimate goal of a Korean skincare enthusiast is translucent skin. With a market full of lofty promises, customers thoroughly scrutinize products for ingredients that may threaten their expectations. On the other hand, the Korean skincare market is hyper-innovative and constantly looks out for the best interests of its customers. Formulas typically include gentle, natural ingredients, moving away from the harsh chemicals that make up many western formulations.
Wallet-friendly prices
The competition to offer unbeatable quality at a reasonable price is fierce. Korean manufacturers have managed to balance cost and quality so customers get better value for their money.
Display-worthy designs
If Korean eye cream containers are anything, they are fetching. Their designs are often steeped in Korea's rich cultural heritage, with a nod to ancient arts and crafts. So, even if the product doesn't work for you, at least you'll have a stunning display on your dresser.
Results that speak for themselves
Korean cosmetics always go above and beyond. All the superfans rocking radiant skin are proof that they work.
Choosing the best Korean eye cream for you
Yes, the skin around your eyes requires a little more TLC than other body parts. However, not every type of eye cream will work for you.
This is a great time to forget popularity and trends. Your skin is unique, and you'll want to consider a few factors before choosing your eye cream, including your skin type and your current, most prevailing eye concern. These concerns may range from wrinkles and fine lines to dark circles and puffiness.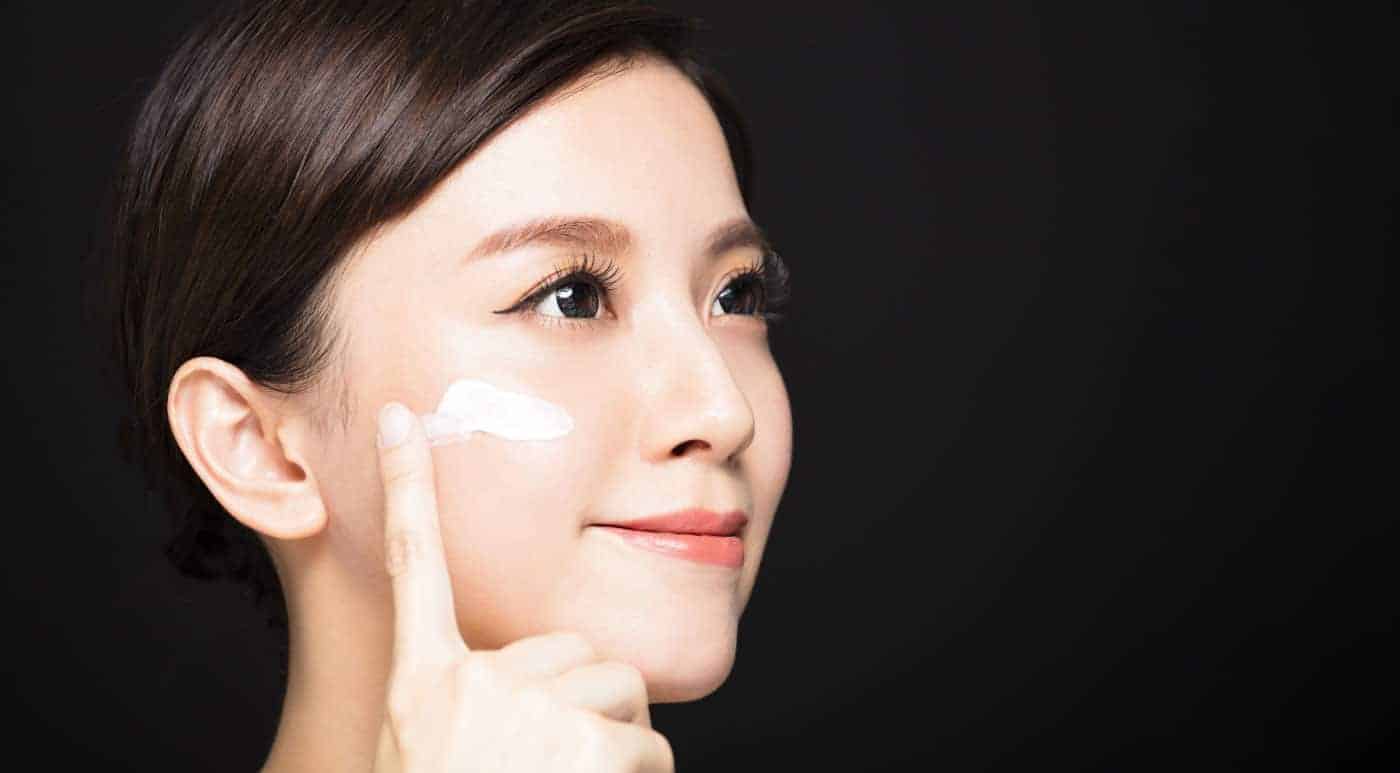 Here are a few tips on choosing the right Korean eye cream for you:
Korean eye creams for puffiness
As aging sets in, the healthy fat under your skin begins a race to the bottom, causing drooping and sagging. Normally, healthy fats support the tissues and muscles of the eyes to make the skin appear taut and firm. But as the muscles weaken, the fat drops to the lower eyelids, causing a visible swelling.
Aging, fluids, a bad diet, alcohol, and sleep deprivation are the nightmarish combination that causes those pesky bags. And while a sure-fire way to deal with this is to make different lifestyle choices, aging is inevitable. You can reverse these effects with Korean eye creams that contain cucumber, retinol, Avena sativa, and caffeine.
Korean eye creams for dark circles
Dark circles and eye bags are often a package deal. Fats and fluids build up on the lower eyelids, casting shadows that appear as pesky dark circles.
To make matters worse, stress, pigmentation, and lifestyle choices add to the discoloration of the skin. Soon, you are left with rings of darkness you can't quite shake off. Ingredients like caffeine, licorice, and kojic acid as well as vitamins C and K are usually helpful in this case. Plus, maybe take a nap?
Korean eye creams for wrinkles and fine lines
Aging is inevitable. That said, it doesn't hurt to slow down the process a tad.
The constant muscle movements that result in winking, smiling, etc. can stimulate the formation of wrinkles and fine lines. The underlying cause is the depletion of collagen, which is responsible for youthful firmness.
Ultimately, Korean eye creams with ingredients like retinol can give the skin a collagen boost. Also be on the lookout for creams with tea extracts, niacinamide, hydroxy acids, and vitamin C.
Korean eye creams for milia
Milia are usually formed when debris, including skin and keratin, is trapped under the skin. They appear to be bumpy, miniature cysts on the skin, especially around the eyes.
To tackle these growths, look for products with retinol or glycolic acids, proven milia-poppers that also give your skin a nutritive boost. On the other hand, ingredients such as petroleum and mineral oils might put you at risk of milia. So, if you haven't checked that list of ingredients closely, it might be time to take another look.
Methodology
The Korean eye cream market is no place for a novice beauty enthusiast — you might just end up drowning in options. However, you don't need a basket full of eye creams; you just need one that works.
That's why we considered various skin types and concerns while sifting through the barrage of options. After reading through customer reviews, expert opinions, and heaps of ingredient lists, we drew up a list of creams that will deliver on any expectation imaginable.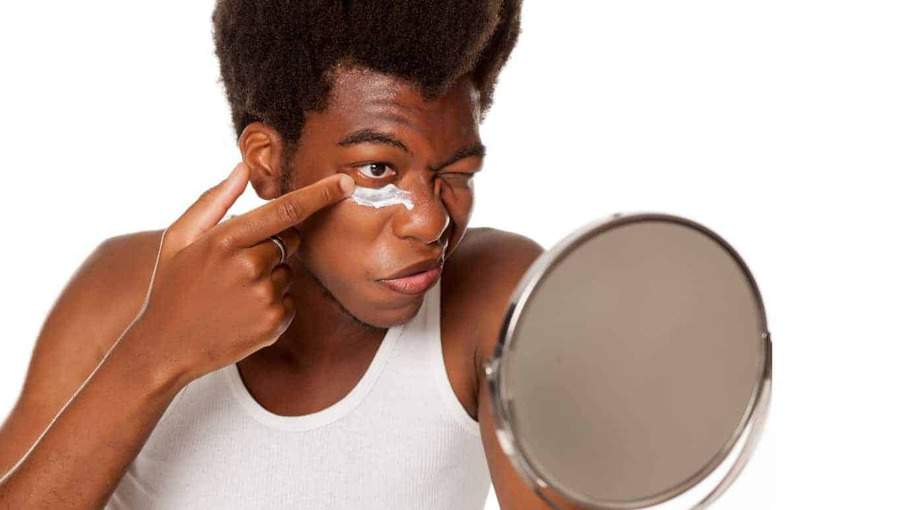 In choosing our winners, here are the factors we considered:
Ingredients

Effectiveness

Cost

Additives and fragrances

Function: for example, is the cream best for anti-aging, lightening, or de-puffing?
The Best Korean Eye Creams
Related rankings
Is eye cream really necessary?
If you feel like there are already a bajillion steps in your skincare routine, you're in great company. These days, it seems like everything is hyper-specific, and it can be tempting to skip out on a few steps. That's how you end up wondering whether throwing out your eye cream will actually be a big deal…
Well, if we're being honest, there's nothing you can't do without.
It's all a question of whether or not you are willing to risk the consequences. If you choose to write off eye creams, you might be putting yourself on the line for a few of these repercussions:
Thin and sensitive skin around the eyes
The skin surrounding the eyes is already the most sensitive part of your face. Eye creams generally give your eyes a boost of collagen, as well as nutrients and antioxidants that are useful for strengthening and healing the skin. Without eye creams, your eyes would be defenseless against aging, sleeplessness, and environmental stressors.
Puffy eyes and dark circles
With irritation and sun damage causing fat and fluids to gather around your eyelids, your only shot at healthy-looking eyes is an eye cream that can combat the swelling. Many eye creams include SPF and nutrients that inhibit discoloration. Without these defenders, you might inadvertently begin to look tired all the time.
Saggy eyelids
Droopy, sleepy eyes are hardly a good look. Eye creams help to retain youthful firmness by replenishing collagen reserves.
Wrinkles and fine lines
When wrinkles and fine lines begin to creep in, the eyes often take the worst hit. Eye creams could make all the difference by providing the antioxidant protection you need to slow down the aging process.
How do you use Korean eye creams?
After finding the right Korean eye cream, you need to learn how to use it.
And no, eye creams are not merely a matter of squeezing and rubbing. There is, after all, a method to every madness.
Step 1: Determine the right amount
The amount of eye cream you use often determines whether it's effective or counter-productive. Too much could do as much damage as too little.
Be sure to examine the product's packaging for the recommended amount per use. You may find that a pea-sized amount is typical for most products. How much product you need might also depend on its consistency, richness, etc. Be sure to wash your hands and cleanse your face before jumping in.
Step 2: Dot along your skin
Take the recommended amount needed and apply it with your ring finger. Make small dots along your upper eyelids, brows, and the top of your cheekbones. Make sure that each movement is not against the texture of your skin but along it.
Step 3: Tap, tap, tap
Using the same ring finger, tap on the tiny dots you created with the eye cream. Begin from the corner of your eye and move outwards along the texture of your skin. Do not apply any pressure while tapping; just gently spread each tiny dot.
Step 4: Lightly massage
To help the product absorb, use your first four fingers to massage the cream into your skin without applying pressure. This will help to stimulate blood flow, hasten absorption, and improve results in the long term.
You may choose to repeat the process on your forehead or surrounding areas of your face.
Bonus Step: Where to store eye cream
It is important to note that storage affects the product's effectiveness and is a critical part of using eye cream properly.
The best place to store eye cream (especially in high temperatures) is in the fridge. Try to keep it separate from the food and drinks so nothing spills on it. Keeping your eye cream cool helps to preserve its de-puffing and soothing abilities.
How do you choose a Korean eye cream for your skin type?
If you have normal skin, it's probably safe to say that you won the skin-type jackpot. It doesn't get much better than having skin that doesn't have hyper-specific requirements for proper management.
If you are a little less lucky, it's not the end of the world. It just means that you must be on the lookout for certain criteria, especially when shopping for cosmetics like Korean eye creams.
Korean eye creams for sensitive skin
If you've been saddled with the arduous task of managing sensitive skin, then you're in for a bumpy ride. Hardworking eye creams (and cosmetics in general) are likely to cause irritation, inflammation, and other severe reactions.
When you're choosing Korean eye creams, we recommend sticking to hypoallergenic formulas made with natural ingredients like lavender oil, mangos, and beeswax. Products with retinol must be mildly formulated.
Korean eye creams for oily skin
Oily skin is prone to clogged pores and breakouts, and so heavier formulations might lead to adverse reactions. Stick to water-based products that are also hypoallergenic. Lucky for you, you are a little less prone to fine lines than most, so stick with anti-inflammatory Korean eye creams which focus on puffiness and dark circles, and you'll be fine.
Korean eye creams for dry skin
Dry skin often equals thin skin, which typically means sensitive skin.
If you have dry skin, hydration and moisturization cannot be overemphasized. Your pick of Korean eye creams may be a little denser, but it should be hypoallergenic nonetheless. Try formulations with vitamin E and hyaluronic acid as well as chamomile oil.
Korean eye creams for combination skin
Combination skin might be a little tricky, depending on your situation. But if you've been properly schooled in T-zone-related matters, then you know that your eyes are in the oily zone. To choose the best Korean cream for your combination skin, pick products that are oily-skin-friendly.
What are the best Korean eye creams?
Ultimately, the choice of a Korean eye cream is entirely yours to make. It is mostly subjective, and it depends on your personal preferences and budget.
If you decide to opt for our overall top pick, the Mizon Snail Repair Eye Cream, you'll be offering your eyes the best line of defense there is. However, Laneige Perfect Renew Eye Cream and Sulwhasoo Essential Rejuvenating Eye Cream offer similar benefits but with specific attention to de-puffing bags and firming skin.
Tight budget? Try TONYMOLY Panda's Dream Eye Cream. Willing to splurge? Give The History of Whoo Gongjinhyang Intensive Nutritive Eye Cream a whirl. And if you are looking for something that will get the job done and look amazing on the dresser, you might like MISSHA Misa Cho Gong Jin Premium.
Whatever the case, if you stick with our recommended selection of the best Korean eye creams, you can rest assured that your eyes will be in safe hands.
RAVE Recommends
Add these tiny powerhouses to your eye-care routine for a top-of-the-line experience: