With so many hair dryers out there, all boasting different technologies and features, selecting the right one is no easy feat.
I set out to find the best hair dryer not only to look my best, but also for the sake of my mental health and well-being. You see, each time I visit the salon, I become entirely convinced that I am a supermodel who can make enough money off hair commercials to retire at 30.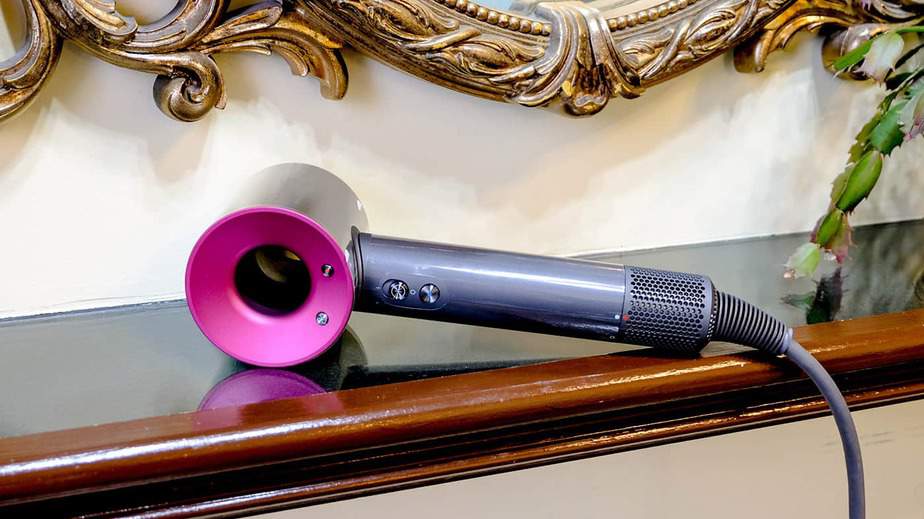 I wake up the next day, shower with a newfound sense of self-assurance, and within the next hour remember that I am a normal person who has to work a normal job and put away money each month in the hopes of retiring in my 60s.
Though this feeling of devastating loss is fleeting, I was determined to avoid it at all costs by finding the best at-home hair dryer for a salon-quality blowout everyday. I did it not for myself, not even for you, dear reader, but for all humankind.
Methodology
So how did I find that perfect blowout in my apartment bathroom? Let's just say I took a lot of showers and tried a lot of blow dryers. And I mean a lot. I even called on some of my friends with different hair textures for reference.
I compiled my research and created an intricate algorithm of Venn diagrams to map out which hair dryer was the winner. Just kidding, I mostly just looked in the mirror to determine which dryer made me feel the most like Beyoncé.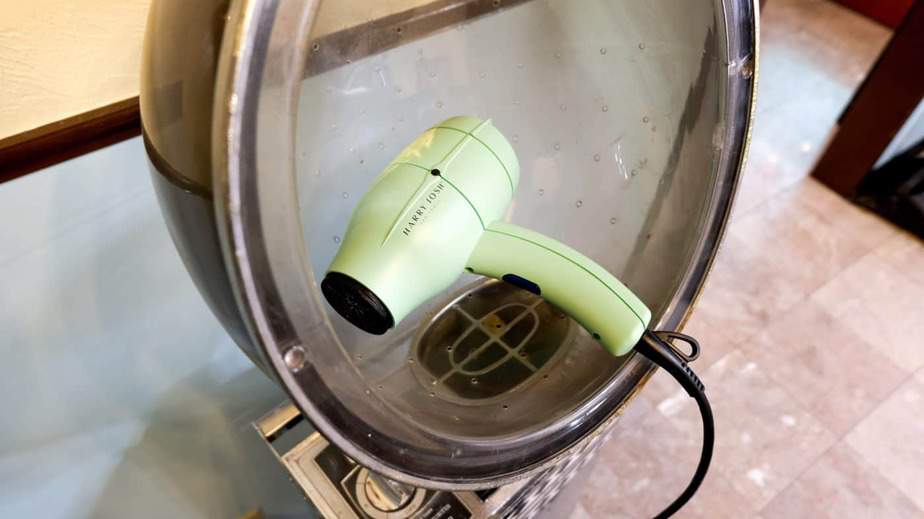 With Beyoncé-level standards in mind, I looked at a few other factors when considering each hair dryer:
Noise Level: Maybe you live in a cabin in the woods of Vermont, or your own penthouse suite with just your waitstaff and a bengal cat to keep you company (see: best luxury), but for the rest of us who live with roommates or family, noise is a huge factor when deciding on the best hair dryer.
Control: I'm not saying I have control "issues," but I appreciate a dryer with a few settings. I'm impatient and will most likely crank it to the highest heat/speed, but it's nice to know there are options.
Speed: Considering you'll most likely dry your hair in the precious time you've given up sleeping in, speed is very important. I looked for the dryers that will let you hit that snooze button one more time. You're welcome.
Aesthetic: There's an epidemic going around in the hairstyling world called "not rebranding since the early '90s." For whatever reason, a red and black Las Vegas bachelor suite circa 1993 is the look hair manufacturers are still turning to for inspiration. Considering you'll have to look at it every day, it's not the least important thing.
Cost: No, I don't think you should create a GoFundMe account for your blowout. Whether you have the budget to drop a pretty penny on something super nice, or you're one of those people who actually saves for retirement, there are solid options at every price point.
Weight: I'll just leave you with this. Yes, we can't live without it. No, we don't need help carrying it. We have come a long way since 1987.
Best Overall Hair Dryer
Harry Josh Pro Tools Pro Dryer 2000
I call this dryer the Caitlyn Jenner circa 1976 Summer Olympics: damn near perfect at everything. It's noticeably lighter than the 20 other products I tested. It's quiet, fast, compact, nice-looking, and small enough for travel.
You can switch the ions on or off, giving you control of your look. Plus, it gets bonus points just for being adorable!
Honorable Mentions
InStyler BLU Turbo Ionic Dryer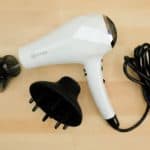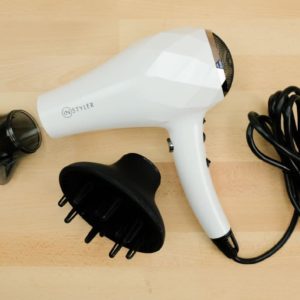 This dryer is very well-rounded at a fair price. It's incredibly lightweight, but my favorite feature by far is the airflow dial, which allows you to adjust speed with the utmost control.
It feels slightly less durable than other models, so it might not be the best choice if you want something that will last forever. However, with tourmaline technology to combat frizz and a price tag under $80, it's a great option at a mid-level price point.
Best Luxury Hair Dryer
Dyson Supersonic Hair Dryer
Let's just say this dryer quite literally got me out of bed in the morning. The Dyson looks insane with three magnetic attachments and a totally unique design. You'll feel like you're drying your hair in the future.
While it doesn't get as hot as other dryers, it measures the heat 20 times every second, maintaining a gentler drying temperature for a healthy looking finish. Plus, it's still super fast. I don't agree that it's as noiseless as advertised, but it's certainly quieter than a normal hair dryer. Think airplane versus fighter jet.
From packaging to design, this dryer feels like an Apple product, including a cord about as bulky as a MacBook charger. The bulkiness of the cord and accessories prevents wear, so even this dryer's cons are more like pros. Go ahead: Invest, treat yo self, look great.
Honorable Mentions
T3 Cura Luxe Hair Dryer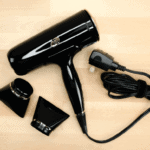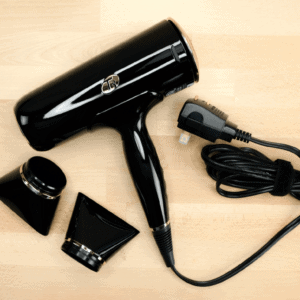 This dryer is very nice looking, and wins the award for best control. Not only does it have five heat settings and two speed settings, but if you spring for it, the "Luxe" model automatically turns off when you release the handle.
It also comes with a "volume boost" button, so it's perfect for those of us with fine hair.
Fastest Hair Dryer
SRI Salon Dry Pro – Blow Dryer
Coming in at $140, this SRI Salon Dry Pro-Blow Dryer falls under the luxury category as well, but it's a slightly easier pill to swallow. Not only is it insanely fast, but its negative ion technology also reduces frizz and static. Get in a few extra hours of sleep in the morning… because the salon-quality motor minimizing the drying time and damage to your hair.
The SRI Salon Blow Dryer has three styling attachments for your convenience, the Pick to help add volume, the Diffuser to help hold curls, and the Concentrator to hone in on specific areas to dry quickly. Your dryer will feature a wide array of temperature settings for various styles. It has a long 9-foot cord and a 12 month parts replacement warranty.
Honorable Mentions
Paul Mitchell Neuro Dry Dryer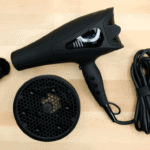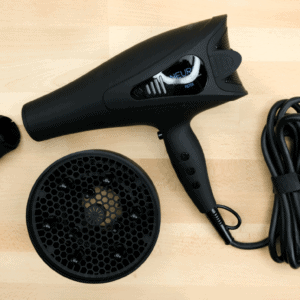 This dryer looks like what I would imagine Bruce Wayne uses to dry his hair before a big night out. It's super powerful, and dries your hair in minutes while maintaining shine. A little heavy to be number one, but it still produces great results.
Best Hair Dryer on a Budget
Revlon Laser Brilliance 1875W Ceramic Ionic Dryer
Honestly, this hair dryer is just as efficient, attractive, and quiet as some of its pricier counterparts.
It uses ceramic coating, infrared heat, and ionic technology, so it basically pulls out all the science-y stops to make your hair sleek and shiny. Reviews suggest it might not last forever, but it'll do the trick while it does last.
Honorable Mentions
Infiniti PRO by Conair 1875 Watt Salon Performance Dryer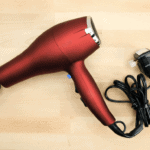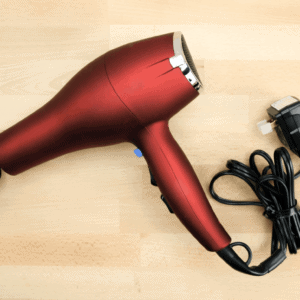 This dryer is a little bulky and heavy, but an excellent choice if you want something powerful and sturdy that doesn't require a payment plan. And with so many colors to choose from, you can even match this dryer to your bathroom.
Best Eco-Friendly Hair Dryer
Parlux 3800 EcoFriendly Hair Dryer
This no-frills lightweight hair dryer is made from recycled materials. The packaging isn't exactly luxury, and the dryer goes with a simple, classic design. It even has one of those old school "don't drop this in the tub or you'll turn into Mel Gibson" warning stickers.
But with a built-in silencer and ceramic and ionic technology, you might find yourself not caring so much about flashy packaging.
The Best-Looking Hair Dryer
Drybar Buttercup Blow-Dryer
I thought this one was a little overpriced, but if you love that SoulCycle, yellow and gray, millennial look, this dryer is for you. It works well and looks cute. Go ahead…drink your La Croix, eat your avocado toast, live your best life. Embrace it.
Best Hair Dryer for Men
BaBylissPRO Nano Titanium Dryer
This dryer is powerful, straightforward, and will dry your hair quickly at a mid-level price point. Both the dryer and its packaging look like cheap options for a higher price; but with its six heat and speed settings and ionic technology, its luxury features make up for its low-brow aesthetic.
Related rankings
What do I do with all of these attachments?
Attachments can be super useful, but they often get shoved into the abyss of the bathroom drawer because nobody knows what to do with them. Here are two common attachments and how to use them.
Concentrator nozzle
Some dryers come with two different sizes, but basically this is the funnel that forces the air through a small slot.
Do use it to target specific sections of hair, create a straight or wavy look (with the help of a brush), or to create more volume at your roots. Don't use this attachment if you just want to dry your entire head as quickly as possible.
Diffuser
This is that big round thing that kind of looks like running spikes.
Do use it to reduce frizz, dry your curls, and maintain their shape. Don't use the diffuser if you have straight hair. It won't give you curls, and you will look ridiculous trying.
What even is science?
Here are a few technologies these appliances use to give you shiny locks without damage:
Ionic: These dryers produce negatively-charged ions, which interact with positively-charged water molecules to dry your hair faster without opening up the hair shaft. They are great for curly/thick hair, as you can maintain your curls while drying your hair quickly and reducing frizz. However, ionic dryers can take away much-needed volume for fine hair.
Ceramic: These dryers use a ceramic coating to evenly distribute and regulate heat, preventing damage and giving you a better blowout.
Tourmaline: A crystal boron silicate mineral that emits negative ions which help provide moisture to hair. New and fancy.
What's the cool shot button for?
I tend to say go for it, dive head first into the deep end and crank your hair dryer to full power/heat. Unfortunately, professional hairstylists have forced me to see that a little finesse goes a long way when it comes to your blowout.
Since your hair sets at a low temperature, use the cool shot button at the end to maintain your hair's style and all your hard work for the rest of the day.

Devin Fuller
Devin Fuller formerly traveled the world as a fashion model, and now resides in San Francisco, CA. She loves being active outside, mostly climbing, sometimes surfing, and always eating and drinking well.