To the thick-haired, salvation is a 5 lb work of art called the Dyson Supersonic hair dryer.
Somewhere between its 13-blade impeller and intelligent heat control feature, the Dyson becomes more than an ordinary piece of grooming equipment. Topping our list of the best hair dryers for thick hair, it easily humbles hair that is otherwise full of itself. For more details on the Dyson Supersonic and nine of our other favorite blow dryers, keep reading.
Others might be envious of your thick tresses, but that doesn't count for much when your dresser is strewn with defeated hair ties and your days are spent sifting through a heap of uninspiring hair dryers for thick hair. And all because your jungly mane will not be tamed without a fight.
Well, we've done our homework, and we have some good news: The problem is not your hair.
The problem is running your daily blow-drying marathon with dryers that are about as efficient as those flimsy hair ties.
Only the best hair dryers can deliver the quality and efficiency required to dry thick hair. So we conducted far-reaching research to solve all your hair dryer problems. We have the full blow-by-blow, from budget picks to luxe faves.
If you aren't sold on our top winner, the Dyson Supersonic, we've got nine other options. One of them will make you very happy.
The Hair Dryers for Thick Hair We RAVE About
Ready for a frizz-free future with salon-quality blowouts? Our top three picks will get you there faster.
A technological marvel with a futuristic design, the Dyson Supersonic hair dryer is worthy of our top spot — but we'll be the first to admit it costs a pretty penny. It defends the gasp-worthy price tag with a slew of premium features and a promise to be kind to your tresses.
Read Full Review
Shop the Dyson Supersonic
You won't be prepared for the T3 Cura Luxe. It is a 2.4 lb beauty with a reputation as the Firebolt of hair dryers. With a surprising combination of retro details and top-tier engineering in a lightweight shell, the T3 Cura Luxe certainly delivers.
Read Full Review
Shop the T3 Cura Luxe
Hair Dryers and Thick Hair
If you have thick hair, you will probably agree that your social reputation is somehow tied to the efficiency of your blow-dryer.
On the good days, you could be basking in the joys of healthy-looking hair and a plethora of compliments. On the bad days, things can get really ugly. When your dryer decides to let you down, it leaves you a good chance of unsightly frizz.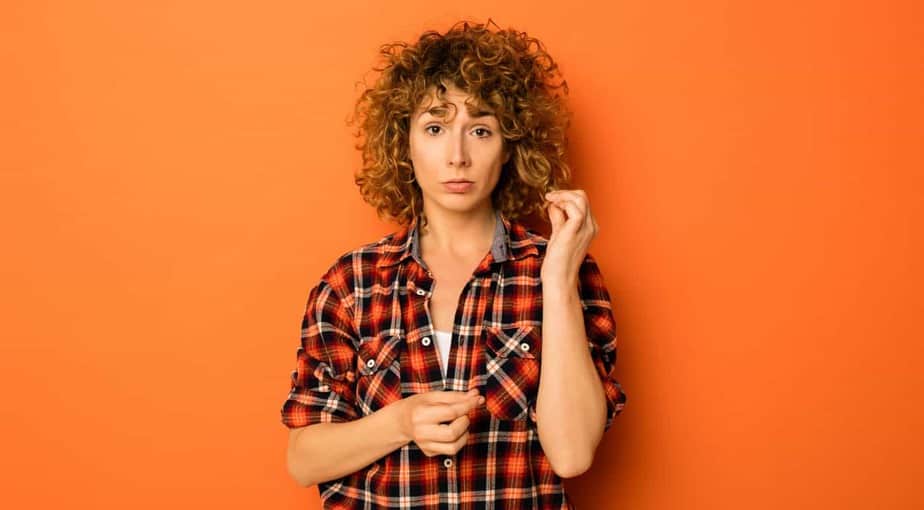 Needless to say, if you have thick hair, the question is not whether you need a hair dryer, it's how to find the best one for your marvelous mane.
Finding the Best Hair Dryer for Thick Hair
Knowing what is at stake, it isn't wise to waltz into a drugstore and pick any hair dryer. If you must choose a drugstore option, your choice shouldn't be made without the internet equivalent of an advanced degree in hair-dryology.
And no, we didn't just make that up.
Serious about finding the best hair dryers for thick hair?
Here is a crash course on what you need to consider for the sake of your blowout goals.
Wattage and heat options
A high wattage hair dryer often packs more punch in terms of heat and wind power. With more wind power you are likely to get your hair dried with much less heat, meaning a smaller chance of heat damage.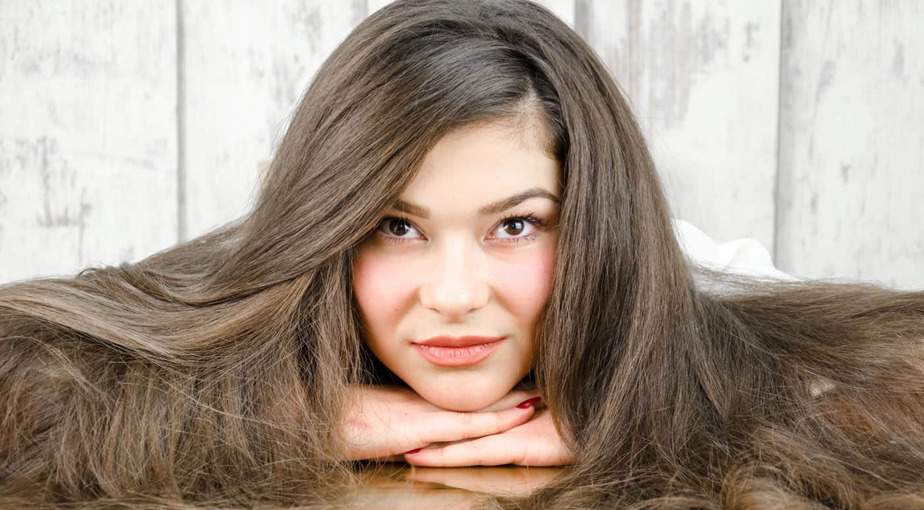 Hair dryers' controls are just as important as their features. A wide range of heat and speed settings means you can customize each blow-dry on a whim. With poor dial options, you are left at the mercy of your dryer.
Weight, design, and size
If your beauty routine involves a lot of blow-drying, be sure to choose a hair dryer that isn't too heavy. That being said, some lighter models may be awkwardly shaped or not ergonomically designed, making handling (or lugging it around) a nightmare.
Infrared, ionic, and tourmaline technology
If your hair is especially thick, look for these hair dryer buzzwords. Infrared dryers use infrared wavelengths to penetrate the hair, drying it from inside. Ionic dryers use negative ions to prevent frizz, while tourmaline dryers boost negative ion functionality.
Ceramic, titanium, or porcelain
Ceramic, titanium, and porcelain often replace certain parts of a hair dryer to even out heat distribution. While ceramic and porcelain help lessen heat damage, titanium tends to create a more scalding heat. This feature would be too extreme for damage-prone hair, but your bushy mane might manage just fine.
Bonus features
There are a few things that will make your blow-drying experience a little easier, from attachments to a generously long cord to a cold shot button for extra shine. They may not be deal breakers, but they can be a godsend if you have thick hair.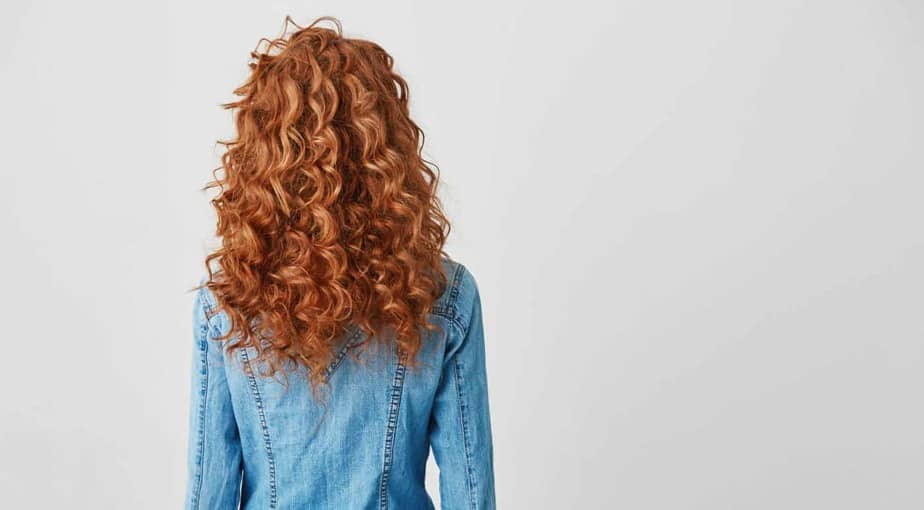 Cost
There is nothing quite as satisfying as getting a great piece for a great price. However, we can all agree that you get what you pay for. If you can afford it, splurge a little and you might be surprised at how it pays off in the future.
Common Blow-Drying Mistakes for Thick Hair
Blow-drying seems straightforward: grab the dryer, get in a comfortable position, and attack with heat like a maniac, right?
Well, not really.
Actually, there is a certain amount of know-how involved in blow-drying hair. Here are some common mistakes that can mean bad news in the long run.
Your blow-dryer was an afterthought
If you have thick hair, a low quality blow-dryer not only shortchanges you of a great blowout, it also wastes your time.
You're using the wrong brush
The wrong brush could actually be the difference between a good blowout and a bad one. For instance, volume comes naturally with thick hair, so using a round brush might be overkill. Boar bristle brushes and ceramic barrels smooth out frizz and static better.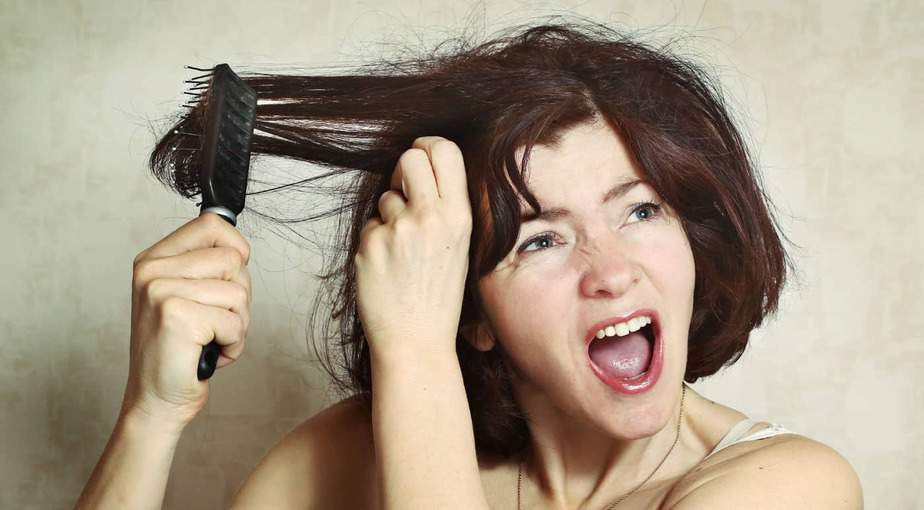 Pro Tip: Ceramic is a great conductor of heat and can help move things along faster.
You're ignoring the attachments
Switching from one attachment to another is time-consuming. However, between the nozzle, diffuser, and concentrator, you essentially have an armory of styling tools at your service. Trust us — they are all worth the trouble.
Methodology
Shopping for a new dryer can be overwhelming, especially when the dryer has the arduous task of taming your wild mane.
To create our ranking, we began with an elaborate list of popular hair dryers for the thick-haired community. Then we narrowed down the top-scoring favorites based on thousands of trusted reviews and authority opinions.
As it turns out, there is a lot to consider when you are shopping for the best hair dryer for thick hair. Here is the criteria that determined our picks:
Materials and construction quality

Size and weight

Wattage and dial options

Cost

Ease of handling

Ionic, infrared, or tourmaline technology

Additional features including accessories, power cord length, and a cold shot feature

Durability
Related rankings
By now, you're probably convinced you didn't quite know everything there was to know about hair dryers for thick hair.
To answer any other questions you might have, here are a few frequently asked questions about buying hair dryers.
Does a good hair dryer really make a difference?
Short answer? Yes!
The truth is, while no hair dryer is going to make your blow-drying marathon thoroughly enjoyable, the right one can make the process more tolerable.
Aside from convenience, a good hair dryer also lowers your risk of hair damage. Cheaper, poorly-constructed blow-dryers tend to overheat, causing frizz and damaging your hair cuticle. When you have thick hair, the last thing you need is less manageability.
What's worse, poor dial control leaves you at the mercy of potentially scalding heat. And there is nothing quite as frustrating as having to deal with a too-hot hair dryer just because you can't adjust the heat to a more comfortable level.
To top things off, a good dryer also includes added features like ionic or infrared technology which help retain hair moisture and protect it from long-term heat damage. Not to mention, ceramic and porcelain technologies help move things along so you don't have to spend two centuries trying to tame your hair.
While a good dryer doesn't have to break the bank, be prepared to be set back a few hundred bucks or so.
The good news? If you take proper care of it, you will have a salon-quality blowout within arm's reach for a long time.
Plus, they tend to be prettier than most. If you have to wake up to the same dryer every day, wouldn't you rather it was easy on the eyes?
Is a hair dryer with high wattage better than one with lower wattage?
Naturally, higher wattage hair dryers often have a broader wind and heat range. Extremely high heat settings may not be the best for your hair, but wind power packs a big punch.
So when it comes to wattage, feel free to go wild. But be sure to turn down the heat and raise the speed.
That said, not every hair dryer touted for being extremely powerful is the best bet, even for thick or coarse hair.
So what is a good wattage for a hair dryer?
Different kinds of hair require different levels of heat and dryer wattage, so heat levels should be adjusted to suit hair type. For example, 2300W would take care of thick hair perfectly.
On the other hand, hair dryers below 1400W may not suit even fine hair, so look for a dryer with 2000W or higher. Simply turn down the heat to suit your hair.
However, take note that higher wattage often means a bigger motor and in turn a heavier dryer. But it's a small price to pay for convenience.
How do you make thick hair dry more quickly?
Ain't nobody got time for hour-long blowouts.
Unless you do, in which case — good on you!
Even then, the cramps resulting from holding a dryer for too long aren't the most fun.
So here are a few tips to help you save time while blow-drying so you can return to more important matters — like aimlessly scrolling through your Instagram feed.
Be generous with your conditioner
So you have been tasked with the great charge of managing thick hair.
It's not something to be taken lightly — especially when it comes time to wash it.
A great conditioner can detangle your hair and make it easier to manage. The smoother it is after you shower, the less time it will take to dry. Be sure not to skimp out on the conditioner.
Wring and towel dry — but not for too long
Carefully wring out your hair while in the shower, and as soon as you get out, rock a towel turban. Just be sure not to keep it under the towel for too long. Any longer than 14 minutes and the hair to cotton friction will strain your strands.
Let nature help
Even your blow-dryer needs a little help sometimes, and air-drying can go a long way. As soon as you remove the towel, get your morning routine underway or do other things while you wait for it to air out. When you do begin blow-drying, you'll be surprised how quickly it gets done.
Break out the detangler
A detangling cream or serum helps save you combing time. Plus, it adds bounce and shine to your hair.
Comb or brush?
If you use a wide-tooth comb, you can reduce breakage and split-ends.
Sure, you might not miss it since you have been blessed with a forest of hair, but breakage often means three to five more minutes of trying to de-hair your brush.
Unless you normally leave the hair on your brush, in which case — gross!
After combing out possible tangles, you can switch to a brush.
Which is better for this hair: ionic or ceramic hair dryers?
Both ionic and ceramic technologies are beneficial additions to hair dryers for thick hair.
Ionic hair dryers do an excellent job of preventing frizz by producing negatively charged ions that break down water molecules. This ensures that hair remains sleek and that the hair shaft is not compromised.
Overall, ionic hair dryers allow your hair to dry at lower temperatures, preventing heat damage. They also ensure that your hair dries faster while preserving its natural definition.
On the other hand, ceramic hair dryers are coated to aid in even distribution of heat, which is virtually impossible with standard hair dryers. Ceramic works as an auto sensor, adjusting the heat to an ideal temperature, firing things up at the beginning of the dry and lowering it when moisture is reduced. Ceramic dryers also release negative ions to help control frizz.
Infrared hair dryers are essentially the same as ionic hair dryers, while porcelain and tourmaline are great alternatives to ceramic.
Ultimately, any of these features will speed up the blow-drying process, but they typically cost more than standard hair dryers.
What are the best hair dryers for thick hair?
The best hair dryer for thick hair is one that can deliver an excellent blow-dry without compromising the quality of your hair.
Of course, given all the above information, you can see that it's a life-changing decision. However, once all the technical boxes are checked, it all comes down to personal preferences and budget.
The Dyson Supersonic hair dryer promises an unrivaled blow-drying experience with top-notch, all-inclusive design and construction. However, other options on this list are fierce contenders to our top pick.
The Parlux Alyon hair dryer will deliver you the best of everything with its ceramic and ionic technology topped by energy-saving and environmentally friendly materials.
The Revlon Salon Infrared hair dryer is an enticing option with all the perks of a high-end pick for a fraction of the price.
Simply put, you cannot go wrong with any of our recommendations. And if you decide to explore your options beyond this list, be sure to do it with these tips in mind. Your hair dryer may be the difference between great praise-worthy locks and hair that you consistently consider putting a clipper through — your call!
RAVE Recommends
If you made it this far, you have earned yourself a treat. How about a few something-somethings to improve your blow-drying experience?