The Bio Ionic 10X Pro UltraLight Speed Dryer is sorcery disguised as a 53oz., 1800W blow-dryer.
At least, that's what naturalistas say after seeing the results of this lightweight-but-powerful little number. But that's not to say that the other hair dryers for natural hair on this ranking make it an easy choice. Each of these picks work their own version of 24-carat magic on your tresses — whether those tresses are willing or not.
Why did we decide to do a ranking of the best hair dryers for natural hair?
Managing your hair in its God-given state is not a feat for the faint-hearted. But nobody should be brought to tears by the simple thought of wash day, especially not when a 1 lb device can make all your #naturalhairproblems into distant memories.
The blow-drying vs air-drying argument aside (we'll get to that later), a wash-and-go is sometimes impractical, especially on the days when you want to channel your inner '90s diva. Since we can't all dash to DryBar on a whim, a hair dryer is as good as it gets.
We'll level with you: Some hair dryers have terribly frizzy and strand-breaking consequences, supporting the notion that air drying is better for natural hair. And that's exactly why we searched for the best hair dryers to keep your natural hair looking amazing. After scouring the internet, gathering expert opinions, and digging through user reviews, we found some real gems.
The Hair Dryers for Natural Hair We RAVE About
Ready to tame those virgin locks? Here are our top three favorite hair dryers for natural hair.
The T3 Featherweight lives up to its name with a frame that doesn't take up too much bag real estate. Yet, it does not compromise on efficiency or leave a gaping hole in your bank account. It has all the markings of an excellent travel buddy.
Read Full Review
Shop the T3 Featherweight Luxe 2i Dryer
More often than not, natural hair has a mind of its own. Finding the right hair dryer is the first step to compromise.
The truth is that hair dryers are not created equal, so shopping for a natural hair option often takes little more effort than a quick dash to the drugstore.
Finding The Best Hair Dryers For Natural Hair
Think of your hair dryer as prescription medication — for your hair.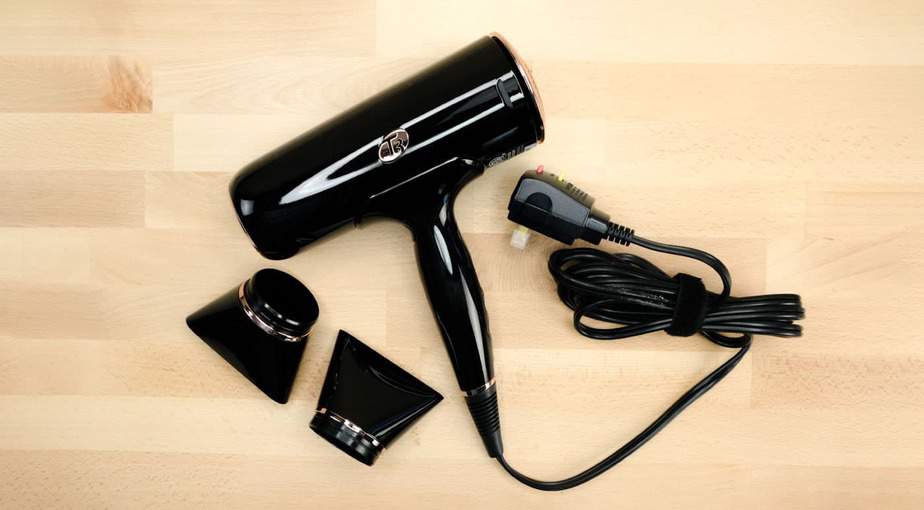 There is no one-size-fits-all solution. For the best results, you must find the hair dryer that is best suited for your hair type.
Type 1a, 1b, and 1c: Straight Hair
You are on the less voluminous end of the spectrum, so the last thing you need is to lose more volume to heat damage. That being said, most people would kill for a 30-minute hair routine, so yay you!
What your fine tresses could use are a volume boost and heat protection, so ceramic hair dryers are your best bet. They prevent heat damage and add lift to your otherwise lifeless strands.
Type 2a, 2b, and 2c: Wavy Hair
Your hair is a happy medium and with minimal effort, you can roll out of bed and be ready to go. That is, unless your strands decide to fall flat.
Opt for a ceramic hair dryer with adjustable heat settings for a volume boost with properly regulated heat. More importantly, be sure your dryer has a cold shot feature to lock in those waves.
Types 3a, 3b, and 3c: Curly hair
Unlike fine and wavy hair, curly hair takes heat well. However, it must be in just the right proportions, so an ionic or tourmaline hair dryer with a diffuser attachment is what you need. The diffuser will lock in curls while the negative ions tackle frizz for a perfectly smooth but wonderfully curly frenzy.
Types 4a, 4b, and 4c: Thick, coily hair
It's kinky, coarse, and often regarded as a bit unruly. Plus, no one ever seems to know its real length since it shrivels at the sight of water. But the naturalista community is saturated with Type 4 hair owners who wouldn't trade it for the world.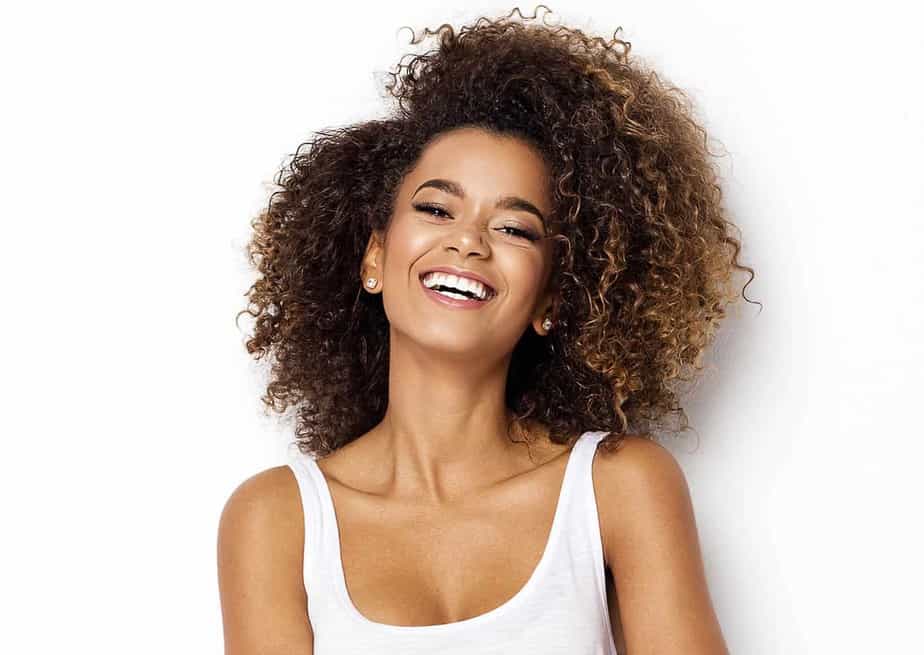 The best thing about Type 4 hair is the freedom you have to experiment with it. You can go for a show-stopping afro, or go sleek with a ceramic or ionic dryer. You can channel your inner '70s diva with a tourmaline dryer and diffuser, or tie it in knots and air dry. You are only limited by your imagination.
That said, don't be quick to assume that you aren't susceptible to heat damage. You can still cut your drying time in half without fiery temperatures if you have an ionic or ceramic dryer. They both use negative ions to dry out positively charged water ions.
Now, for those of you with Type 4 hair, here are a few specifics you might want to keep in mind:
4a Hair: If you have a head full of natural miniature corkscrew curls, you might want to go easy on the heat. On good days, you may even get away with a wash-and-go. However, Issa Rae's darling defined curls have blow dryer + diffuser attachment written all over them.
4b Hair: If you have 4b hair, you are kindred to Janelle Monae and frizz. But those kinky locks and S-coils will come to life with a ceramic hair dryer furnished with ionic technology. Add a styling custard to the mix for pure magic.
4c Hair: Without a distinct curling pattern, 4c hair is difficult to detangle. However, an ionic hair dryer with a concentrator and/or blow drying comb is a winning combination. With the right tools, you will find that 4c hair is a generous playground.
The Big Blow-Drying vs Air-Drying Argument
According to the damning court of public opinion, air-drying is better than blow-drying. At most, your hair and blow dryer can only have a love-hate relationship.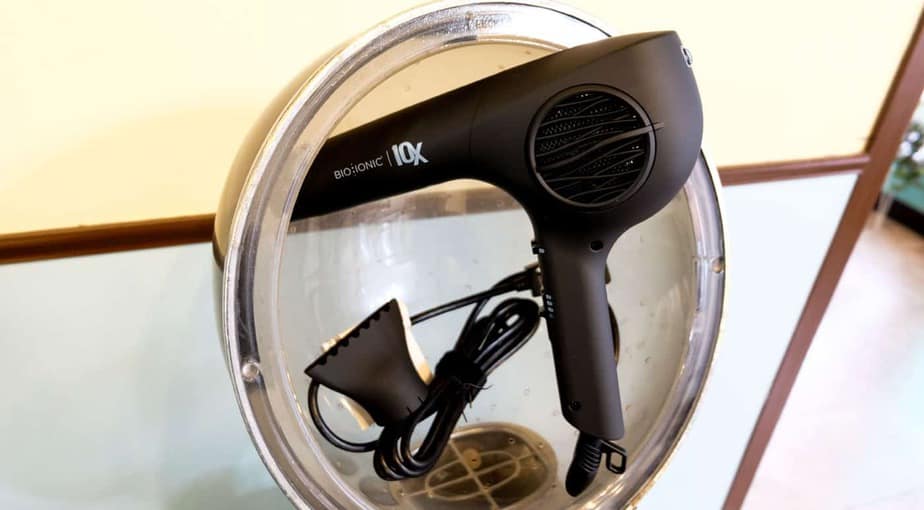 It turns out that arguments like these were founded on decades of people mindlessly blasting away at their hair to cut drying time. In fact, air-drying your natural hair damages it, even more so than blow-drying. Your hair proteins swell, putting pressure on their delicate frame, leaving your hair limp, prone to breakage, and riddled with split ends (insert gasp).
We cannot pretend that blow-drying does not come with a few snags. However, with the correct tools, some imagination, and a lot of elbow grease, your hair will seriously surprise you.
Methodology
Our ranking is the result of days of far-reaching research, combing through trusted reviews as well as a comparative analysis of trusted opinions and user preferences. After sifting through dozens of popular favorites, we worked up this ranking. They work fast, make hair look great, and are more pleasant to handle than most.
It's easy to be overwhelmed when shopping for the best hair dryers for natural hair. However, only a few qualities truly influence the performance of a hair dryer.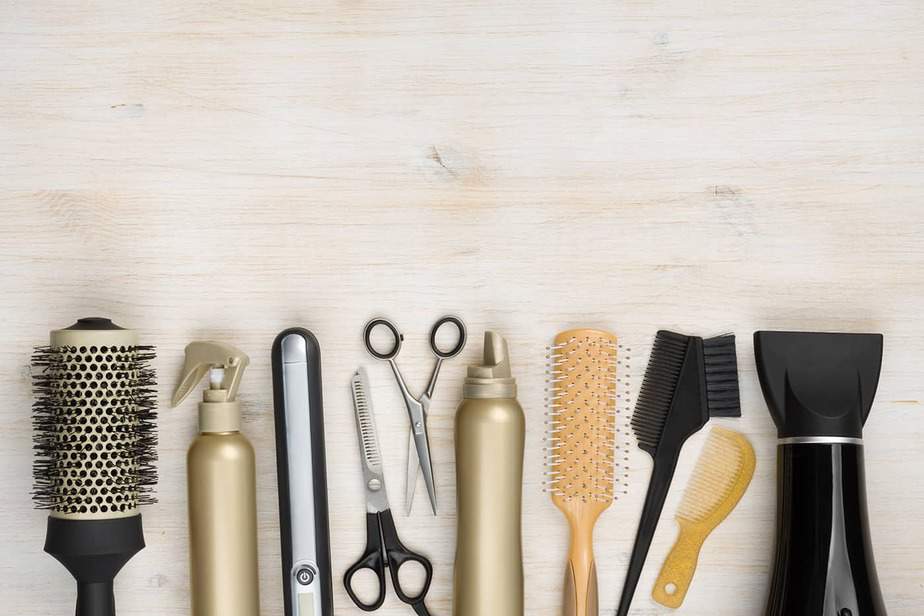 These features were the basis of our selection:
Weight and construction quality

Handle design and button placement

Heat settings

Speed settings

Cord length

Attachments and removable filter

Sound

Ionic or tourmaline technology

Ceramic or titanium components
Related rankings
Now that you've made it this far, we figure you have a few more technical questions to fill in the gaps.
Are blowouts bad for natural hair?
Like most myths forged from isolated experiences and wandering bathroom thoughts, the idea that blowouts are bad for natural hair is mostly baseless.
It is true that exposure to heat always poses some form of risk to hair strands: High temperatures often result in brittle and limp tresses. However, even water puts your hair proteins at risk for damage, and that doesn't keep you from washing your hair, does it?
Blowouts are not bad for your natural hair. The culprits behind blow-dry related hair damage are often bad blow-dryers and bad blow-drying. If you suspect your blowouts are unwittingly damaging your hair, you might want to ask yourself a few critical questions:
"Do I have the right blow dryer?"
The right hair dryer may be the difference between envy-worthy tresses and a frizzy mess. The most popular mistake shoppers often make is assuming that any highly rated hair dryer is their perfect match. The truth is, every head of hair is different and requires a specific management method.
"Am I blow-drying correctly?"
Using a hair dryer correctly is an umbrella process: it requires both using the right products and tools as well as taking the right precautions.
Be sure your styling products are the right match for your hair type, and then break out the attachments and brushes. Diffusers and concentrators help to improve the dryer's performance. Also, boar bristle brushes help keep hair hydrated while creating a smooth finish.
Before blow drying, your hair should be air-dried up to 50%. Then, position the hair dryer at least eight inches away from your hair and work your way from the roots to the ends. Be sure to work in those styling products and utilize a final cold shot to set your style.
"Do I blow-dry too often?"
Swishy hair is great, but like most things in life, too much blow-drying can be detrimental to your hair.
Heat styling your tresses several times a week exposes your hair to damage. Do it too often, and soon enough there won't be much hair left to style.
What is the best wattage for a blow dryer for natural hair?
The wattage of a hair dryer typically determines its speed and heat. An ideal wattage is hard to say in black and white terms because different types of hair require different heat levels.
Generally, you can expect your options to be between 1300W and 3600W.  For home use, 1800W hair dryers are a safe bet. If you have fine hair, you may not need any more than 1400W for a great blow-dry. Professional grade options go up to 3600W because of the varying hair types stylists deal with.
If are concerned about drying speed, you can always opt for a dryer that features ionic technology. The negative ions work to break down positive water ions, ultimately speeding up the drying process. Similarly, infrared heat penetrates cuticles and dries hair from the inside out, also speeding up the process. Both features lower the need for heat exposure and consequently, high wattage.
That said, it is always safer to invest in a high wattage hair dryer with various heat and speed settings. This way, you can always lower the heat and increase airflow speed.
So feel free to go crazy. Just remember that a higher wattage often equals a bigger motor which means a little more bulk. Anything higher than 2000W and you would be unwittingly giving yourself a bicep workout.
What is the difference between ceramic and titanium hair dryers?
Ceramic's great conductive quality stabilizes the temperature, spreading heat evenly, and effectively preventing heat damage. This technology is the ideal pick for people with fine or previously damaged hair.
On the other hand, Titanium hair dryers are popular for being the go-to lightweight option. They are usually up to 40% lighter than their ceramic counterparts and also significantly hotter.
Naturally, the higher temperatures of titanium appeal to thick-haired folks since they speed up drying. Titanium also offers better frizz control for sleeker, smoother styling. However, exposure to high temperatures put the hair cuticles at a higher risk for damage.
Of course, the performance of either ceramic or titanium hair dryers depends on the other features of the dryer. With a few more bells and whistles, a simple ceramic or titanium dryer can become advanced level tech.
What are the best hair dryers for natural hair?
As much as we would love to make the decision (because let's face it, this was a lot of work), the choice for a hair dryer is entirely yours to make. There are a few factors that make it more personal and subjective, including your budget, usage, and even your own preferences. More importantly, your hair type has the biggest impact on your choice of hair dryer.
The Bio Ionic is a solid pick. After all, it clinched the number one spot on this ranking. Choose it, and get a little bit of everything. It is lightweight, eco-friendly, infused with volcanic material, and boasts a 9 foot cord and a travel tote. If you do happen to travel a lot, the T3 Featherweight is a solid option, as is the CHI Air — especially if you like the idea of getting four tools for the price of one.
Looking to splurge? Try the BaBylissPRO Nano Titanium Portofino Dryer.
Tight budget? Try the InfinitiPro by Conair.
And if you have simply had it with the bells and whistles of advanced tech, go with the Berta for an open-and-shut experience. Whatever the case, be sure to make a well-informed decision — because soaking wet hair is a dreadful inconvenience.
RAVE Recommends
Even if you've decided on a hair dryer, you should know that even the best hair dryers are nothing without a few trusty sidekicks. Check out some of our favorites: