Among the best hair dryers for frizzy hair, the Harry Josh Pro Tools Pro Dryer 2000 sets the bar.
With eight heat, speed, and ion settings, plus the ability to deliver maximum shine to your blowout, this hair dryer is the perfect way to get salon-quality results with zero frizz.
Some of us absolutely love the experience of being pampered in the salon. There's nothing wrong with that, of course — but unfortunately, only a lucky few can commit to spending big bucks on weekly trips to the salon each time we want a blowout. And while you can get by without having one of the best hair dryers at home…why would you want to?
We created this ranking because we think we all deserve a blowout sans frizz, flyaways, and any other makings of a bad hair day. And here's the good news: We can get those salon-quality results in the comfort of our own homes!
As long as you have the right tools, you can achieve anything that your favorite hair stylist can. And we're here to help you achieve a blowout that looks like it's worth hundreds of dollars. Here are some of the best hair dryers for frizzy hair.
The Hair Dryers for Frizzy Hair We RAVE About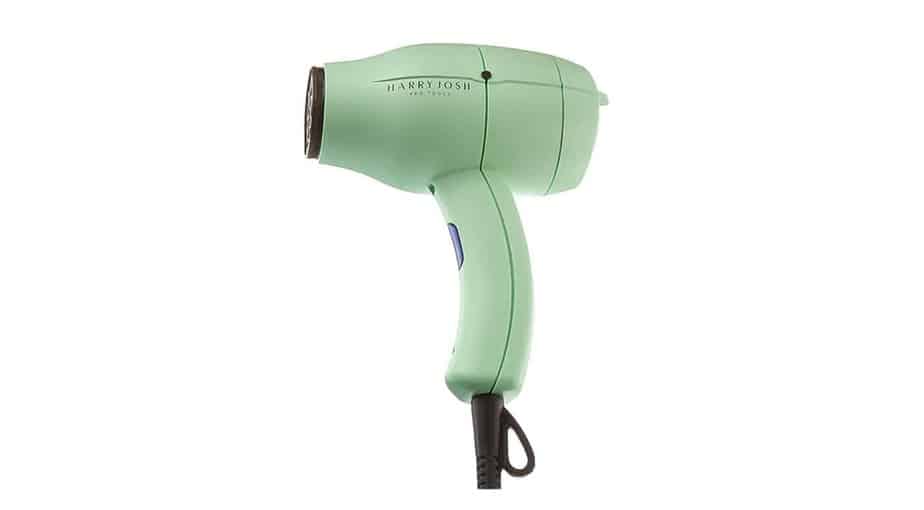 Best Overall
Harry Josh Pro Tools Pro Dryer 2000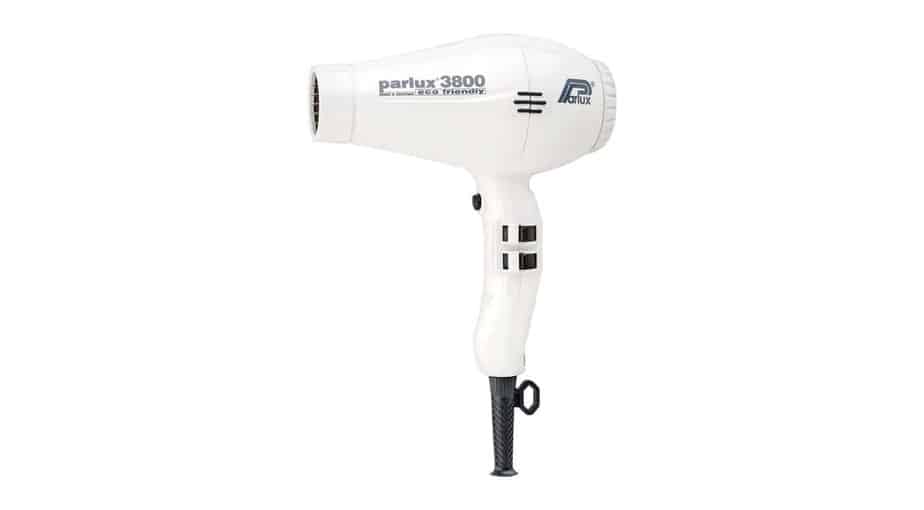 Best Eco-Friendly
Parlux 3800 EcoFriendly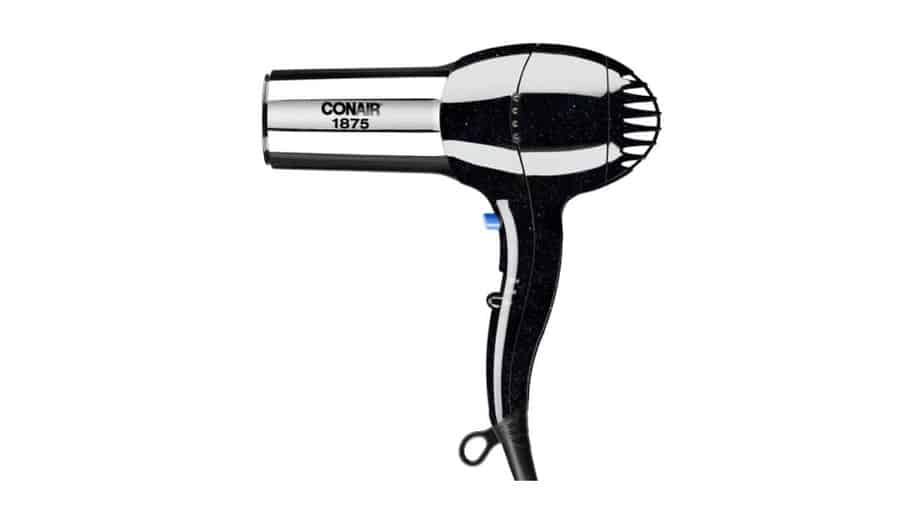 Best on a Budget
Conair Pro Styler
To air dry or to blow dry: That's a question we ponder, especially when our hair dryers are on their last legs (and were never even that good to begin with).
Whether we're using a low-quality hair dryer or air drying, either one can leave us with frizz, static, and flyaways, and that's definitely not a good look.
What's so great about a hair dryer?
Hair dryers are a must-have because they're extremely versatile. The most obvious use for them is to dry your hair, but they can also help straighten your hair, give definition to curls, create volume, add shine, and otherwise give you all the benefits of a world-class blowout. So, naturally, you'll want the best one you can get your hands on.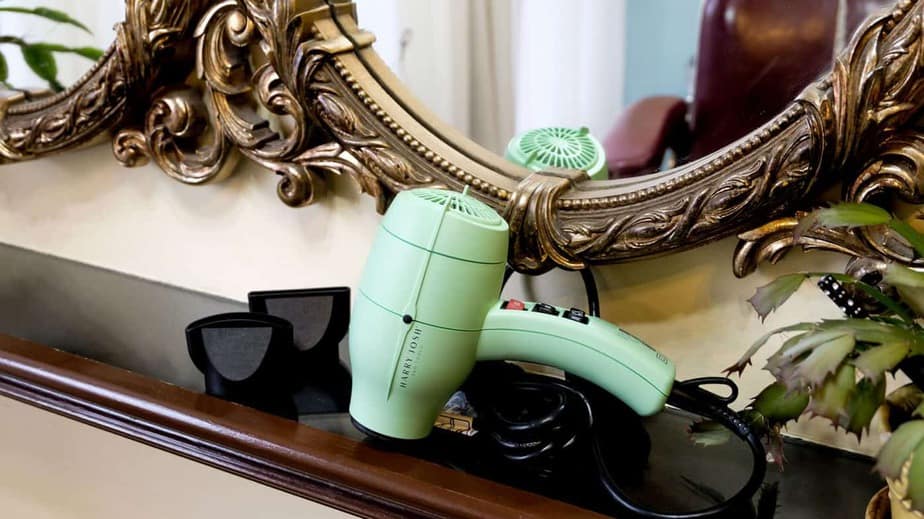 It's possible to go years using a mediocre hair dryer — because in the end, if our hair winds up dry, that's all we can ask for, right?
It turns out we can ask for more. A lot more.
We deserve luscious locks minus the static, frizz, and flyaways!
If we're being honest, it seems like there's no hairstyle quite as difficult to master yourself as a good ol' blowout. Blow drying your own hair is definitely tricky, but the job can be made much easier as long as you're using the right hair dryer.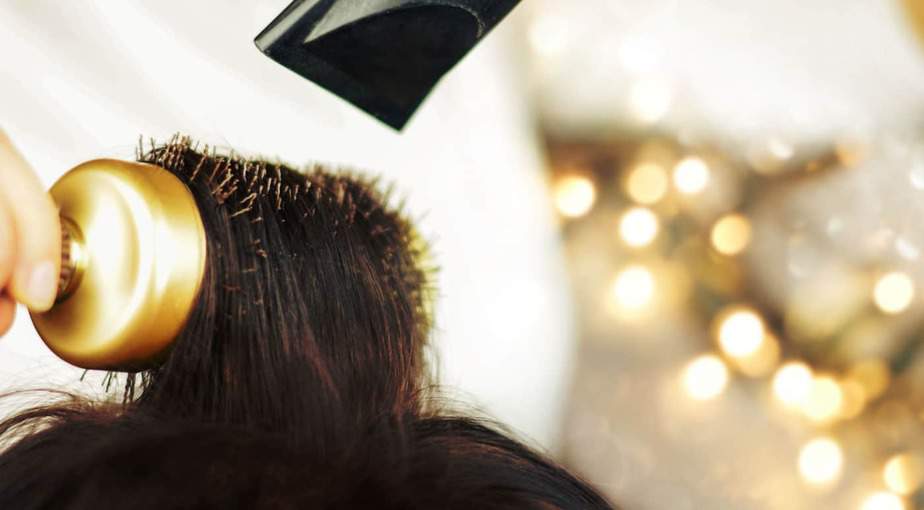 What should you look for in the perfect hair dryer?
When searching for the right tool to execute the perfect blowout, there are a number of things you want to consider. Ask yourself:
Do you blow dry your hair on a daily basis?
What do you want to use your blow dryer for (e.g., just to dry, to curl, to straighten)?
What type of hair do you have? Fine, thick, coarse, curly, wavy?
How much are you willing to spend?
Do you use any other hair styling tools?
Don't worry — answering these questions will be the hardest part of your entire search, because we're doing all the really hard work for you! All you have to do is decide what you need, and then take a look at the 10 hair dryers below and take your pick.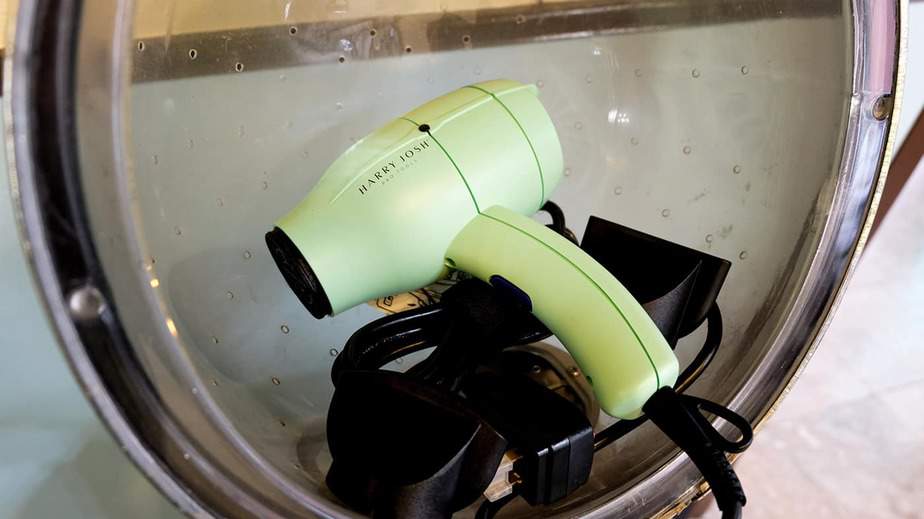 There are a few other things you'll want to pay attention to when it comes to blow drying. The two most important are making sure you're using a heat protection spray and a quality brush. (We'll suggest some of our favorites in both categories down in the RAVE Recommends section.)
With those basic tools, plus one of the best-in-class hair dryers on our list, you'll have all the makings of the sleek, shiny, frizz-free hair you've always wanted.
Methodology
With so many different brands and models to choose from, it can be a bit overwhelming to find just the right one. That is exactly why we've tracked down the 10 best hair dryers for frizzy hair for you to choose from. From expensive hair dryers to budget-friendly hair dryers to hair dryers that look like they're from the future, we gathered together 10 of the best on the market.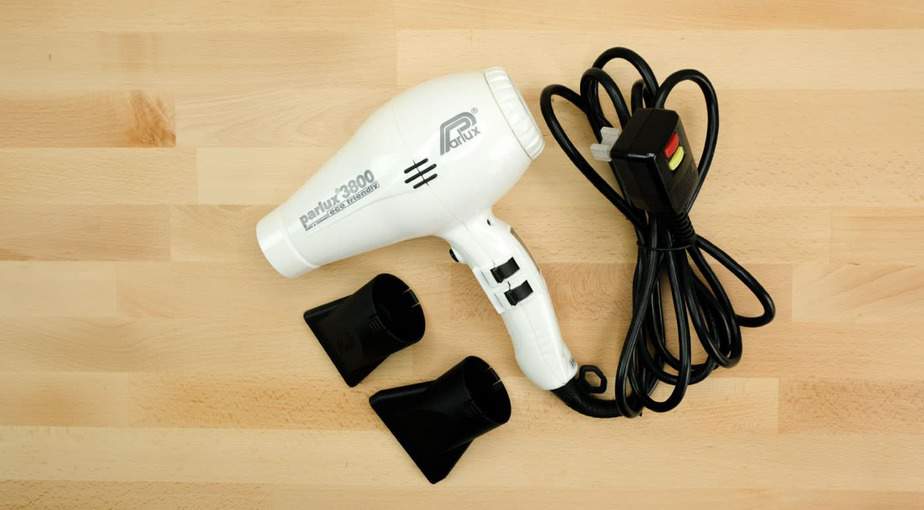 When selecting our winners, we based our search on several key criteria, including:
Brand/manufacturer
Unique or innovative technology (ceramic, ionic, etc.)
Price
Customer ratings/reviews
Quality of materials
Weight
Durability
Whether you're a professional hair stylist or just want to give yourself a showstopping blowout, we have a hair dryer that will work perfectly for you.
Best Hair Dryers for Frizzy Hair
1
Harry Josh Pro Tools Pro Dryer 2000
Whether you want sleek hair or volume for days, the Harry Josh Pro Dryer 2000 will cater to all your hair styling needs while living the frizz and flyaways behind. This dryer reduces drying time by up to 50%, it's ultra lightweight by industry standards, and it's equipped with multiple speed and heat settings.
Customers with all different hair types swear by this product. Many mention that it gets the job done without frying their hair, and leaves hair looking better than any other blow dryer they've tried.
This dryer has ion functionality that will deliver maximum shine, and its dual filtration system reduces energy consumption by 70%. This dryer is definitely pricey, but that's about the only negative thing we can say about it.
Pros
Ion functionality
2,000-hour motor life
Dries your hair 50% faster
Almost as good as the Harry Josh is the T3 Cura Luxe Hair Dryer. This dryer is a bit more expensive than the Harry Josh, and it also has three fewer settings. However, it is still a great hair dryer overall, and that's why it snags the second-place spot.
The T3 Cura Luxe Hair Dryer is a critics' darling: It won five 2018 editorial beauty awards. And customers seem to love it just as much. This dryer utilizes IonAir technology for precise heat and a gentle airstream that dries hair quickly while delivering soft, frizz-free results. This means it's well-suited for everyone out there who's naturally prone to frizz.
With five heat and two speed settings, this dryer offers customization for all hair types, and it also helps boost texture and volume. While it is a pretty amazing hair dryer, some customers have questioned whether it's actually worth the high price. However, if you do decide to make the investment, we doubt you'll be disappointed.
Pros
5 heat settings
IonAir technology
Boosts texture and shine
Cons
Expensive
May not last very long
3
Parlux 3800 EcoFriendly
The Parlux 3800 EcoFriendly pairs effortless hair-styling magic with an eco-friendly design to give you the hair dryer of your dreams. Compared to the previous two hair dryers, this dryer has fewer temperature settings (only four), but its other amazing features definitely make up for that — like, for instance, its much cheaper price!
The Parlux 3800 is made from recyclable materials, making it a great dryer for the eco-conscious. It dries hair from the inside out, leaving the external structure of your hair unharmed, so it's as easy on your hair as it is on the environment. Customers love its small, compact design, which makes it conveniently lightweight.
Ceramic and ionic technology eliminates static electricity, leaving your hair frizz- and flyaway-free. While a few customers mentioned that this dryer wasn't as fast as it could be, this is still a great purchase considering all its other perks.
Pros
Eco-friendly
Gentle on hair
Quiet
Cons
Not the fastest
Questionable longevity
Pricey
4
Vivid and Vogue Negative Ionic Blow Dryer
The Vivid and Vogue Negative Ionic Blow Dryer is one of the most affordable hair dryers on this list — but don't worry, none of its drying capabilities are compromised due to its price. The ceramic-coated grill uses infrared heat to dry hair from the inside out, leaving hair smooth and full of volume.
Users love that this dryer is so easy on the wallet while still being kind to your hair. Several customers noted that it gives amazing volume to thin, fine hair. However, because the price is so low, those who've had this product for a while warn that it may not last more than a few months. In the long run, a more expensive dryer may be a better deal.
But while it lasts, you'll see good results. The Vivid and Vogue works well for all hair types, and the three heat settings make it super convenient to choose which setting works best for you. It comes with numerous attachments, allowing you to customize your styling results.
Pros
Super affordable
Lightweight
Includes attachments
Cons
Doesn't last long
Reports of faulty wiring
Only 3 heat settings
If you want to experience dry hair in less than 10 minutes, look no further than the Bio Ionic 10X Dryer. Not only does this dryer get your hair dry in record time, but it also makes the process as effortless as possible on your part — it weighs less than a pound, which is much lighter than most other similar-quality models.
This hair dryer is definitely on the more expensive side, but customers are quick to say that the price is totally worth it for the value. Some customers say it even eliminated the need for other hair styling tools, like a straightener or curling iron.
With this dryer, it doesn't matter how thick or thin your locks are: Your hair will be dried quickly, frizz will be a thing of the past, and you'll see unbelievable volume and shine. Get ready to be blown away by this dryer (perhaps literally — customers have commented that this dryer blows out a lot of air!).
Pros
Fast drying time
Multiple heat & speed settings
Weighs less than 1 lb
Cons
Blows a lot of air
Expensive
Gets very hot
6
Dyson Supersonic Hair Dryer
The Dyson Supersonic Hair Dryer is definitely a great dryer, but as the priciest pick on this list — it comes in at around $400 — it ranks in at sixth place. But with an overwhelming five-star rating, there's no doubt that this is one of the most innovative and best-loved hair dryers out there.
The Dyson Supersonic has the power to dry your hair fast without relying on extreme heat. With three speed settings and four heat settings, this dryer gives you a customized dry each time. Magnetic attachments allow you to click the diffuser, smoothing nozzle, or concentrator on and off for quick and easy styling.
A few buyers have mentioned that this dryer doesn't last more than a few months, which is a bit crazy given its price. On top of that, the company's customer service isn't the best when it comes to handling a burnt-out dryer. Given all the dryer's other qualities, however, the Supersonic is still a pretty awesome product.
Pros
Lightweight
Fast drying time
Magnetic attachments
Cons
May not last long
Bad customer service
Very expensive
7
Instyler BLU Turbo Ionic Dryer
Ranking in at seventh place is the Instyler BLU Turbo Ionic Dryer. This dryer helps your hair retain moisture, leaving it smooth, shiny, and, most importantly, frizz-free! Plus, it's super lightweight, making drying and styling your hair comfortable, easy, and totally manageable.
This dryer's motor is significantly more powerful than the average motor, and it really shows: Customers regularly comment that their hair dries much faster with this dryer than with conventional hair dryers. People who use this dryer are left with less frizz, less damage, and more shine and volume, regardless of hair length or thickness.
However, users did also comment that, though the price is pretty low, there aren't that many differences between this dryer and a cheaper dryer you can purchase at a drug store. It's fast, but it doesn't include all the bells and whistles of other top-tier dryers.
Pros
Affordable
"Infinity Dial" for airflow
Lightweight
Cons
May not be durable
Not as many features
Two heat settings
Our top pick for the best budget hair dryer for frizzy hair is the Conair Pro Styler with Ionic Conditioning. This dryer offers less frizz with more control, and best of all, it's as affordable as they come. Customers say that compared to other Conair models, this model is less powerful, but still dries hair well and leaves it super shiny.
This dryer features ionic conditioning, which means that it uses negative ions to dry out water molecules using less heat. It has three heat and two speed settings, which isn't as many as some of the other dryers on this list — but given the price, you can't expect too much.
Some users say they wish this dryer lasted longer, as it stopped working for them after a few months. But again, that's to be expected when the price is this low. However, this hair dryer is much better than other dryers in this price range, and it does work well while it works.
Pros
Very affordable
Eliminates frizz
Ionic conditioning
Cons
Doesn't last long
Not very powerful
Short power cord
9
Elchim 3900 Healthy Ionic Dryer
Reducing drying time by more than 30%, the Elchim 3900 Healthy Ionic Dryer offers the perfect combination of airflow, heat, and power. It's designed to leave your hair glossy, frizz-free, and hydrated. However, compared to other dryers in this price range, it's definitely not at the top of the list in terms of quality, and that's why it's ranking in at ninth.
Customers love the power packed in this dryer. Many mention that the airflow is very directed, so your hair isn't blown all over the place. Some even say that this dryer eliminates the need to use crazy conditioning treatments as well as other hot styling tools like a straightener or curling iron.
Users comment that the power switch is sometimes faulty and may break after a short while, though you can obviously turn it off simply by unplugging it. Others say the dryer doesn't last very long. Most customers, however, are very pleased with their purchase.
Pros
Fast drying
Powerful airflow
Eliminates need for straightener
Cons
Doesn't last long
Faulty power switch
Pricey
10
NuMe Signature Hair Dryer
Last on our list is the NuMe Signature Hair Dryer. This hair dryer is made with infrared heat and negative ion conditioning technology that leaves hair soft and silky. It only has three temperature and two speed settings, which is definitely fewer than other dryers on this list — but it's also a lot cheaper than many of our top picks.
Only about half of buyers have rated this dryer five stars, with many mentioning that it isn't the best quality and eventually started blowing cold air. However, users who like this product say it really combats frizz, dries hair quickly, and is great for any hair type. It might not be as reliable as some models, but for some people, it'll fit the bill perfectly.
For its price, this is a solid dryer with many of the latest frizz-fighting technologies. It leaves your hair soft, bouncy, and full of volume, and it will definitely get the job done when it comes to drying and styling your hair.
Pros
Ion conditioning technology
Leaves hair soft and frizz-free
Dries hair quickly
Cons
Not as durable
Not very powerful
Issues with heat
Related rankings
Do different hair types need different hair dryers?
There are tons of different hair types out there — from corkscrew coils to pin-straight strands, the hair type spectrum has a huge range. What works for one hair type won't always work for another.
So it's no surprise that there are certain blow dryers that are best suited for specific hair types. Some hair dryers don't offer enough heat for thick hair, and some don't offer enough control over the heat to avoid doing damage to fine hair. Simply put, some hair dryers will work better for your hair type than others.
However, there are also a ton of hair dryers out there that are great for most or all hair types. Most hair dryers (like many on this list) come with multiple speed settings and heat settings, and some offer ion and infrared technology that's perfect for a wide range of hair types.
As a rule, the more settings a blow dryer offers, the more you'll be able to customize your blowout to suit your hair type.
Do heat settings on a hair dryer matter?
Many of us think that setting our hair dryer to the highest heat setting just makes the most sense. That's what will dry our hair the fastest, right?
However, cranking your dryer up to the highest possible temperature isn't always in your hair's best interest.
Different hair types should be dried with different heat settings — that is, if you want your hair to remain as healthy as possible. And who doesn't want that?
For those of us who have thick, coarse hair, the high heat setting is a good choice. Additionally, this is a great heat setting to start out at if you're trying to dry soaking wet hair. (However, don't use this heat setting the entire time if your hair isn't thick.)
For those of us who have thin, damaged, or fragile hair, your best bet is to keep your hair dryer on the lowest heat setting. This is also a good heat setting if you're drying hair that is only damp and not soaking wet. There's no point in using more heat than you have to, because it can only cause damage to your tresses.
Heat settings do matter, so make sure you're using the right one!
What's the best hair dryer for frizzy hair?
When it comes to searching for the best hair dryer that will take your hair from a frizzy mess to a gorgeous, shiny set of locks, look no further than the Harry Josh Pro Tools Pro Dryer 2000.
The Harry Josh is one of those hair dryers that's great for any hair type. It has ion functionality that will deliver maximum shine and leave behind any frizz, and its dual filtration system reduces energy consumption by 70%. Customers can't seem to find anything wrong with it (besides the fact that it's definitely a bit pricey).
For a frizz-free blowout that looks like you spent big bucks at the salon, this hair dryer is all you need. But it was a tight race for the best hair dryer for frizzy hair, and we've detailed nine other excellent choices up above.
RAVE Recommends
Need a little more help to get that frizz under control? Here are some other products that will pair perfectly with your new hair dryer.

Brianna Perry
Brianna is a 23-year-old New York native and certified yoga instructor up to the 200 level. You can most often find Brianna tucked away with her nose in a book. She has an affinity for all things floral, dreams of living in the wilderness, and would never, ever turn down a Reese's Peanut Butter Cup.