Whether you're looking to save time or coerce your fine hair into luscious, bouncy tresses, a hair dryer is one of the not-so-secret weapons of celebrities and beauty gurus.
The best hair dryers for fine hair can give your roots an instant lift without damaging the hair shaft. And Paul Mitchell Neuro Dry, our top winner, comes with all the must-haves for your fine hair concerns.
While all hair types can benefit from a hair dryer that has protective qualities, fine hair is more likely to get damaged or become frizzy simply because less heat is needed to dry it. As a result, there's a specific type of hair dryer that works best for silkier, finer strands.
In the last decade, developments in the hair care industry led to the creation of hair dryers that not only dry hair, but also break down water molecules by using negative ions. Ceramic components that use infrared light are another exciting development.
Nowadays, most hair dryers come with a filter that you can remove and clean, which prolongs the lifespan of the hair dryer. Higher-end hair dryers may come with rubber coating that'll protect the breakable pieces when you (or your child, or your partner, or your cat) knocks it off the bathroom counter.
In short, there's never been a better time to invest in a high-quality hair dryer!
The Hair Dryers for Fine Hair We RAVE About
The road to luscious locks starts with a quality hair dryer.
Paul Mitchell Neuro Dry brings together ionic technology, a professional motor, a rubber coating for protection against breakage, and some brand-new features that have never been seen in a hair dryer before. Basically, this is the hair dryer of the future.
Read Full Review
Shop the Paul Mitchell Neuro Dry
It might be inexpensive, but it's definitely not a compromise. The Remington Pro Hair Dryer comes with an AC motor and ceramic technology that will not only last for a long time, but also dry your fine hair without damaging it.
Read Full Review
Shop the Remington Pro Hair Dryer
A good blow dryer just makes life easier. For a long time, most of us were simply willing to deal with some damage to our hair in exchange for the convenience of not having to wait around for air-dried hair. But lately, research has revealed that blow drying (when done properly) can be even less damaging than air drying.
A team of six dermatologists in Korea concluded that when you use a hair dryer at a 15 cm distance from the hair shaft, there's actually less damage to your hair than when you leave it to dry naturally.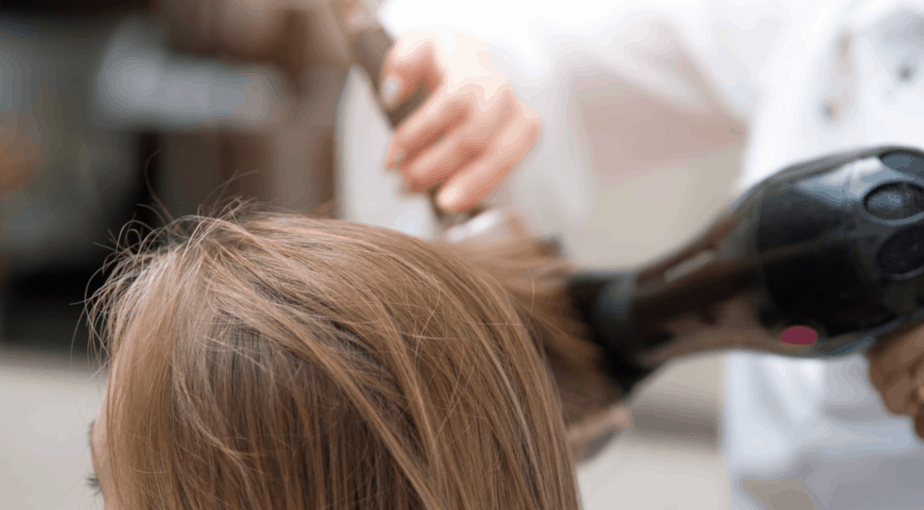 This might sound strange. How can air drying be more damaging than blow drying?
Here's the answer: Keeping your hair wet for hours can lead to more split ends than drying it in a few minutes.
Washing and blow drying every day doesn't damage your scalp
If you have fine hair and an oily scalp, experts recommend washing each day.
Despite common belief, washing more often won't cause your scalp to produce more oils. The biggest influences on the production of oil on your scalp are genetics and hormones. Even if you're suffering from hair loss, washing every day won't have a negative impact, since washing actually gets rid of DHT.
DHT is an androgen, stronger than testosterone, that's secreted on the scalp. It's responsible for most cases of genetic and hormonal hair loss. And the more it sits on your head, the more damage it does.
It only makes sense that it's better to cleanse your scalp more often and get rid of the hormone that leads to hair loss, rather than allowing it to damage the hair follicle even further.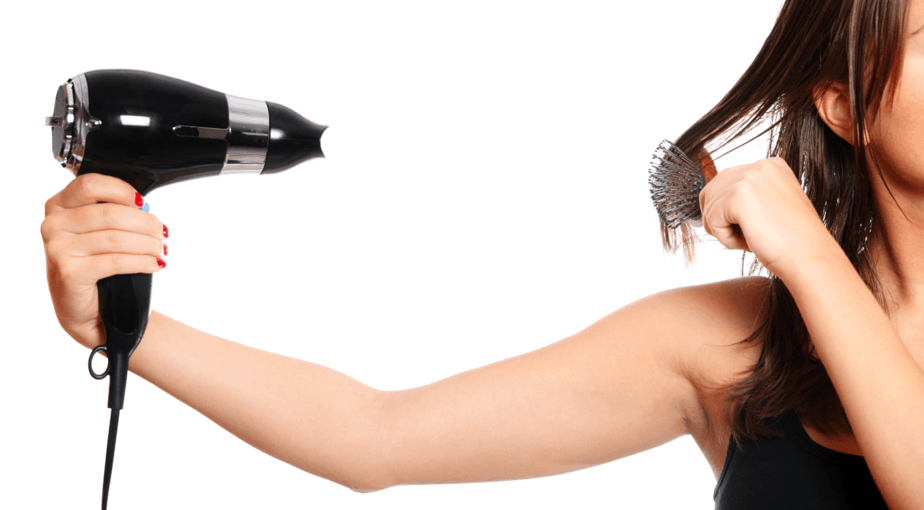 Blow dryers no longer lead to dry, brittle hair
The first handheld blow dryer was invented in the 1920s. Since then, manufacturers have made a lot of progress when it comes to the materials and heat settings of blow dryers.
There are blow dryers available on the market that don't just use heat to dry your hair, but also infrared light, which dries the hair shaft without producing as much damage as standard heat settings. Before your hair is completely dry, you now have the option of using cold air to seal the cuticles and finish the blow dry without overheating your hair.
Plus, if you use a heat protection spray, you won't have to worry too much about sun damage and split ends either — these protective sprays work like sunscreen for your hair. The water-soluble silicones in heat protection sprays protect the hair shaft, and the moisturizing agents prevent your hair from getting overly dry.
The Science Behind Blow Dryers for Fine Hair   
Here's what we're getting at with all this: Blow dryers are no longer as straightforward as they used to be. Today, we have more options and more complex technologies than ever, enabling us to either mask or fix problems such as frizziness, dullness, and lack of volume.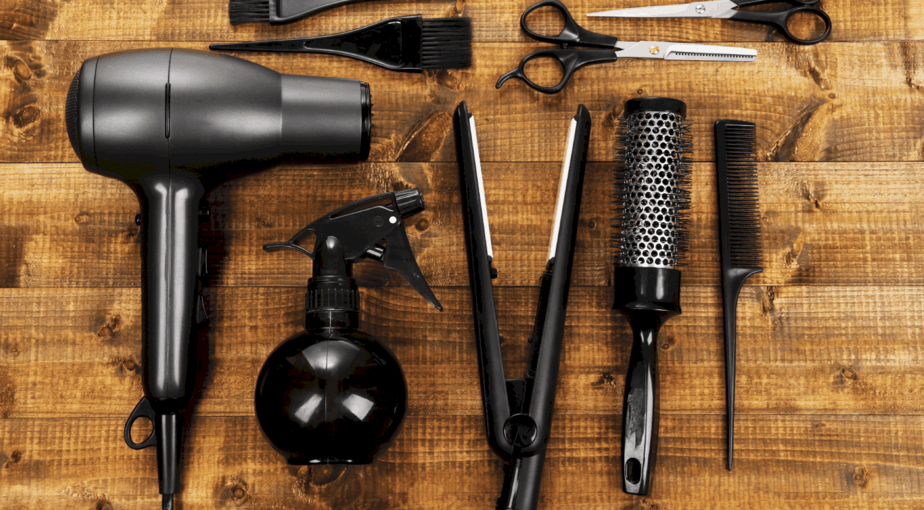 When looking for blow dryers for fine hair, keep in mind that you probably want accessories as well. Look for dryers that come with at least a concentrator. The cool shot button is also a great feature for those with fine hair, since it uses cold air instead of hot. You can switch between cold and hot air during the drying process to avoid overheating the hair shaft.
When it comes to heat settings, the more options you have, the better. Fine hair is more sensitive to heat, and it will take a bit of experimentation to find out which heat setting dries your hair in the optimum amount of time without leading to frizziness.
Here's what a blow dryer can and can't do for you
Many hair dryer brands promise smoother, more luscious hair after a blow dry. While a hair dryer itself can't make your hair healthier, it can give the illusion of healthier hair, especially when paired with moisturizing products, volumizing powders, and dry shampoo.
The cool shot is considered by many to be the reason that hair looks shiny after a blow dry. In reality, the cool shot doesn't do much for the cuticle, but it does preserve the natural shine of your hair by preventing the hair shaft from overheating.
Hair dryers that use ions and ceramic elements are less damaging to the hair shaft, because the heat is more evenly distributed and the ions lock moisture into the strands. But no hair dryer can change the texture of your hair. They only change your hair's appearance when paired with the right products.

Methodology
There are many factors that impact the quality and lifespan of a hair dryer. Over the last few decades, hair dryers have gotten more complex — and more specialized. In order to find the very best hair dryers for fine hair, we sorted through dozens of award-winning products that are highly praised by beauty experts, hair stylists, and dermatologists. All 10 of the products on our final list of winners have at least two of the following features:
Removable filter
Ceramic elements
Ionic technology
Lightweight design
Heat resistance
High wattage
Related rankings
Is price an indicator of quality?
In some cases, price can be an indicator of quality. But overall, you're better off looking at the following factors when deciding whether a hair dryer is worth the investment:
Heating elements
Wattage
Accessories included
Weight and ergonomics
Cord length
Design
Replaceable filter
Heat resistance
Type of motor
When it comes to heating elements, ceramic is usually better. But you can even find ceramic elements in inexpensive hair dryers.
However, with high-end brands, you won't just find a more even heat distribution. You'll also find hair dryers that are lighter and easier to work with.
If you have long hair and it takes more time for you to dry it, you should look for brands that sell hair dryers with heat resistance. This way, the handle won't get too hot in your hands.
Wattage is another indicator of how efficient a hair dryer is. Higher wattage means more wind power and better heat control.
The type of motor is also a good indicator of how long your hair dryer will last and how much control you'll have over the temperature and speed. AC motors, for example, are known to last longer than DC motors.
Finally, a hair dryer with a higher price tag usually comes with features such as an LCD display, more heat settings, and a coating that protects the product against breakage. While most hair dryers won't survive a drop on bathroom tiles, one coated in rubber might.
To sum it up, a basic model might come with all the things needed to do the job without damaging your hair, but it will probably be bulkier, have poorer ergonomics, dry more slowly, and have a shorter lifespan.
If you blow dry your hair daily, it's worth investing in a higher-end hair dryer. That said, if you only do it a couple times per week, even a budget brand hair dryer will last you a long time.
How would a professional dry my hair?
To replicate the same blowout experience that you get in a hair salon, you'll need a microfiber towel, a few hair clips, and a moisturizing heat protection spray.
The first step is to get as much water out of your hair as you can by using a towel. Pat the towel gently on your hair without rubbing it or trying to detangle your hair. At this point, your hair is more prone to breaking, so avoid applying any unnecessary pressure to it.
Stay away from cotton towels. Instead, opt for microfiber, since it absorbs water faster.
The next step is to apply a heat protection spray on your hair strands. This will not only protect your hair from heat damage, but it will also add shine to it. As an added bonus, most heat protection sprays on the market these days also include sun protection.
After you've finished applying all the products, split the hair into sections using hair clips and gently dry the hair using a round brush. Use a hair dryer at 15 cm away from the hair shaft.
When you're almost done, around 90% dry, switch to the cool shot. This will "lock in" your hairstyle and prevent the hair from overheating.
What are the best hair dryers for fine hair?
In this review, we feature quality hair dryers for all fine hair concerns and all budgets. We made sure to only select hair dryers that have a high chance of standing the test of time. Even the budget picks on our list have removable filters, so none of them will stop working when their filters get clogged.
Another concern was including both hair dryers for home use and professional use. A longer cord, higher heat resistance, stronger motor, and ergonomic design all make it easier for professionals to use the hair dryer for prolonged periods of time without experiencing fatigue or seeing poor results.
With all these considerations in mind, we chose the Paul Mitchell Neuro Dry as the top winner on our list of the best hair dryers for fine hair. This product comes with an LCD display and as many or more heat settings than any of the other hair dryers on the list. It will also last longer than most, since it has a clean filter indicator, a durable AC motor, and a rubber coating.
If you're not sure the Paul Mitchell is the one you really want, be sure to take a look at our full list up above.
RAVE Recommends
Looking to level up your hair game? Here are a few products that will help you style your fine hair without leaving any damage behind.