Finding an eye cream that moisturizes, fights fine lines, and alleviates dark circles isn't easy.
The skin near your eyes is still part of your face, so why won't a regular cream do the job? Thankfully, there's a clear answer backed by real science.
Here's why: Most facial creams aren't ophthalmologist-tested. Testing creams near the eyes is costly. If a company doesn't plan to market a product as an eye cream, there's no reason for them to spend money on testing their formula on the skin near the eyes.
The skin near our eyes is more sensitive and thinner than skin in other areas of our face, meaning some creams can have a totally different effect–even an adverse one. Additionally, the system of blood vessels and ducts beneath the skin around our eyes is much more complex than other areas.
Generic Face Cream Versus Eye Cream
If you choose to just use your regular moisturizer around your eyes, you're being a guinea pig, because nobody, not even manufacturers, knows what happens when your favorite cream gets near your eyes. This is one situation where a specialized product is totally necessary, because eye creams are designed with these complex interactions in mind.
To help you find the best eye cream for your body and your budget, we researched, analyzed, and reviewed dozens of products–so that you won't have to be the guinea pig! Continue reading to discover our choices for the best eye creams on the market.
The Eye Creams We RAVE About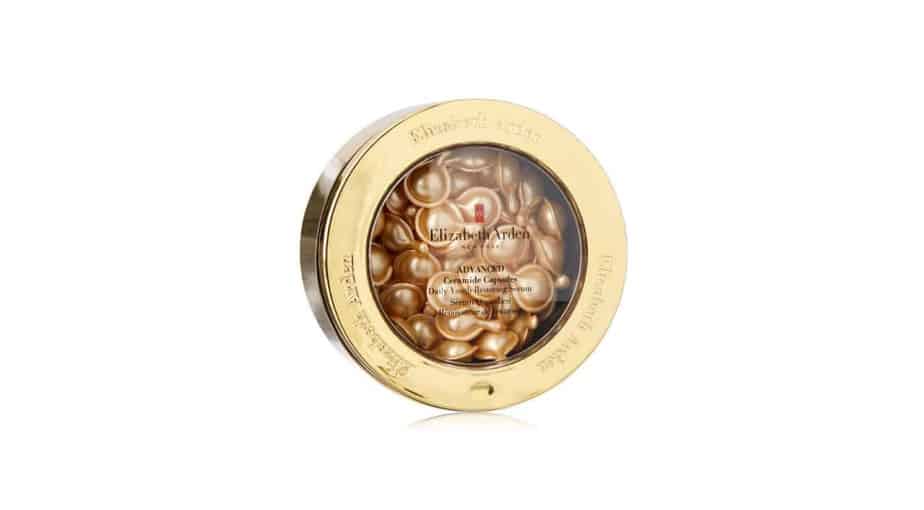 Best Overall
Elizabeth Arden Advanced Ceramide Capsules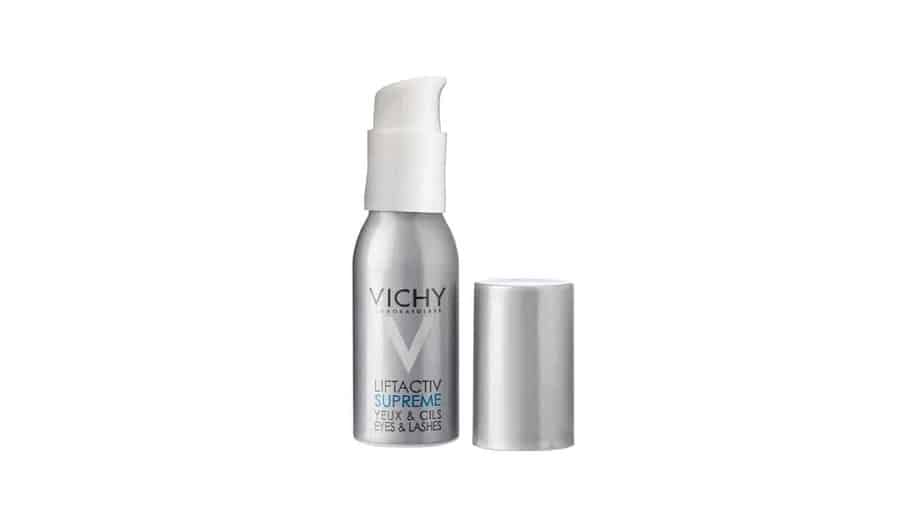 Best for Fine Lines
Vichy LiftActiv Serum 10 Eyes & Lashes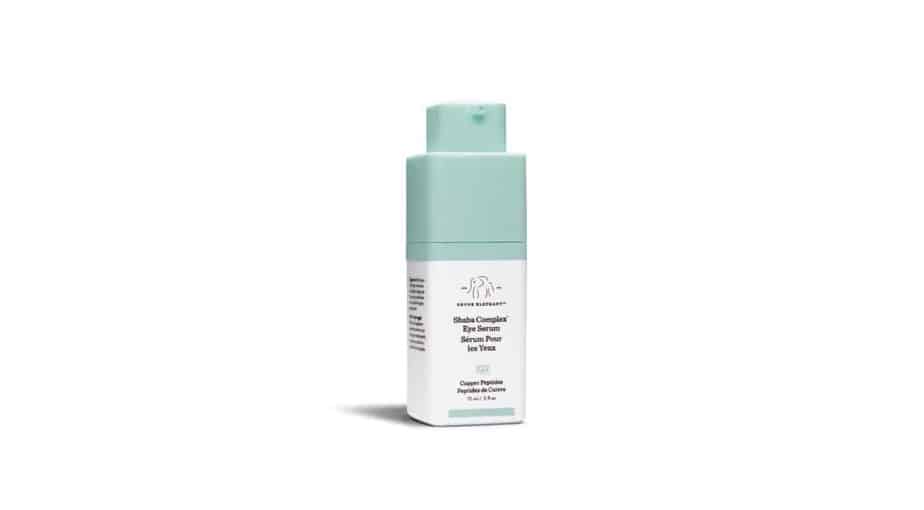 Best for Dark Circles
Drunk Elephant Shaba Complex Eye Serum
Can the Best Eye Creams Really Turn Back Time?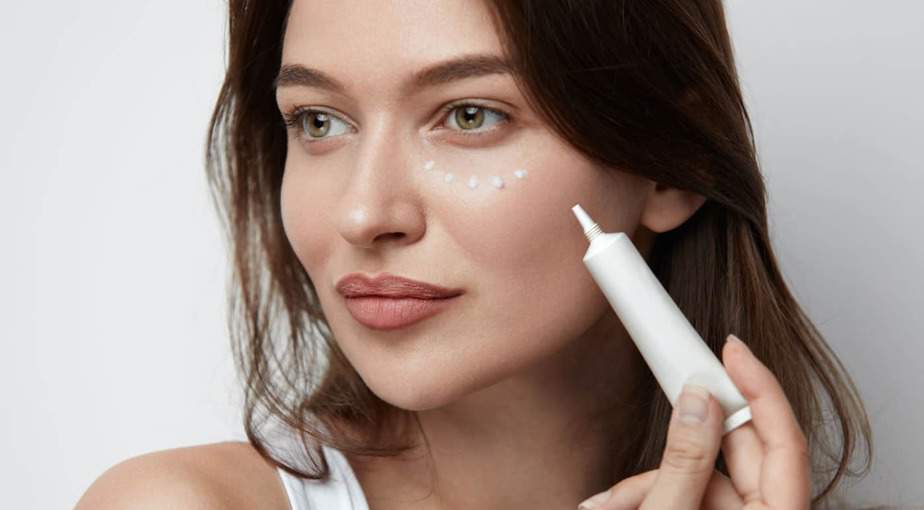 Thousands of skincare lovers swear that their favorite eye creams turned back the clock.
That said, companies behind these products can't make such claims, and here's why: If your favorite brand claimed that their cream erases wrinkles, it would imply that they're selling a skin-altering drug, not a cosmetic product.
Products that modify body parts in any way are considered drugs and can't be bought without a prescription. This is why you can't purchase higher retinol concentrations without your dermatologist's recommendation.
However, manufacturers don't just avoid making such claims for the sake of not having to sell their creams as prescription drugs. They also refrain from doing so because in many cases eye creams improve the appearance of wrinkles but don't completely erase them. They may prevent further damage, or even diminish it, but they don't turn back time.
In the end, are eye creams worth it?
Well, if you want to prevent further damage and improve the look of your skin, we think so. But like many questions concerning beauty and appearance, it's all in the eye of the beholder. So the better question is whether its worth it you personally.
What about dark under-eye circles?
Dark circles are one of those things Mother Nature delivered, so we just have to live with them. Or do we?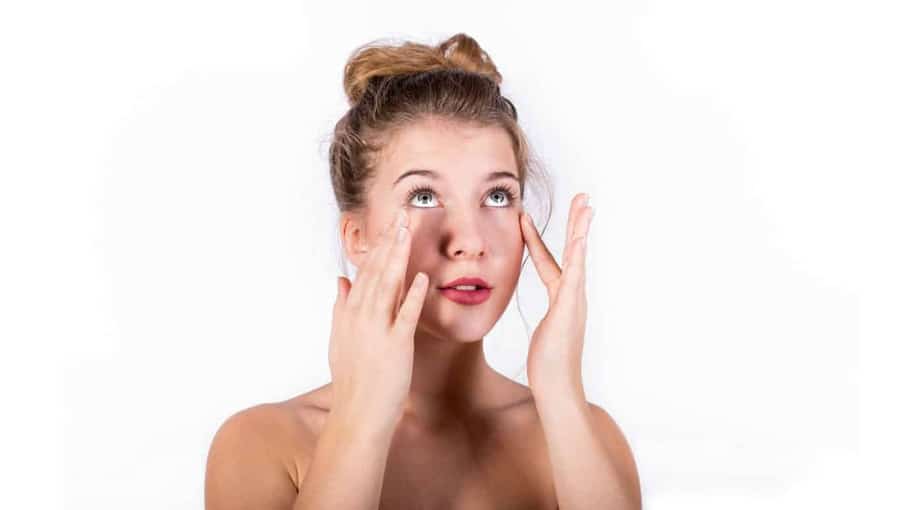 Sure, not drinking enough water or having a sleepless night certainly doesn't help. But if you still have dark circles after you get enough sleep and stay hydrated, it isn't your fault. Skin tone and genetics are usually the main causes of dark circles.
Eye creams can't beat genetics, but they do offer temporary improvements, meaning your dark circles will remain diminished as long as you continue to use the product.
For example, if you have a light skin tone, you're more prone to dark circles because the little veins underneath your eyes are more visible. A retinol eye cream can increase the thickness of the skin around your eyes, and voila! Your skin is no longer as translucent as it used to be, and now your veins are well hidden.
Darker skin tones don't necessarily have it easier; they just require a different approach. Instead of using retinol, choose an antioxidant like Vitamin C to treat any skin changes around the eyes.
The best eye creams make this process much simpler–by formulating creams specifically for different skin types and needs. So let's take a look at how we evaluated the best products in this category.
Methodology of Ranking the Best Eye Creams
You may have noticed by now that our list doesn't include any products that come in a glass jar. There's a good reason for that.
Even though glass jars look beautiful, they aren't the best choice when it comes to packaging creams. When exposed to air, creams lose some of their properties. Storing a cream in a container that exposes it to as little air and light as possible preserves the active ingredients.
Now that you know what we didn't include on our list, let's take a quick look at some of the criteria we used to rank the products that made the cut:
The number of science-backed beneficial ingredients used in the formula

Awards and reviews by beauty experts and dermatologists

The number of irritants and the probability of developing an allergy

Price-value ratio

Customer satisfaction and user reviews
Now that you know how we arrived at our choices, let's dive-in to the ranking.
The Best Eye Creams
1
Elizabeth Arden Advanced Ceramide Capsules
Although many eye creams have good formulas, they come in packaging that exposes them to air and bacteria. Each time you dab your finger in the jar, you put bacteria in the cream that you'll later apply on your face.
Containers with a pump are great, but some air can still find a way in. However, Elizabeth Arden came up with hermetically sealed capsules that prevent contamination.
On top of that, this cream contains ceramides, which stimulate your skin's natural barrier against dryness. It's also enriched with Tsubaki oil, known to have strong antioxidant properties. In other words, you get a potent formula in a hermetically sealed capsule, with no added preservatives and absolutely no chance that your eyes won't thank you for it.
But we aren't the only ones who were blown away by Elizabeth Arden's eye cream. In 2017, Allure named it the best moisturizing cream for eyes, and we can't argue with that.
Pros
Hermetically sealed capsules
Ceramides
Essential fatty acids
2
Drunk Elephant Shaba Complex Eye Serum
This cream comes in a playful container. It's also free of the bad three: irritating essential oils, dyes, and fragrances. While it doesn't have a fragrance, the glycerin content and marula oil give it a pleasant smell, and it absorbs quite quickly as well.
What stands out the most are the antioxidants, copper peptides, and edelweiss stem cell cultures. While we know that antioxidants fight free radicals and peptides help with the building blocks of skin, these new stem cells are now attracting attention for stopping the degradation of macromolecules in the skin.
So if you like experimenting with new discoveries in skincare and happen to battle dark circles, or if you're looking to start over with a skincare routine that's free of toxins, this formula could be perfect for your needs.
Pros
Antioxidants
Edelweiss stem cell culture
Copper peptides
Cons
Contains soybean oil
Doesn't have SPF
3
Vichy LiftActiv Serum 10 Eyes & Lashes
Do you want to knock out two birds with one stone? LiftActiv Serum 10 Eyes & Lashes from Vichy is ideal if you're looking to moisturize the skin around your eyes as well as your lashes.
Some mascaras can be drying, which leads to brittle, shorter lashes. A product enriched with ceramides can bring back moisture and make your lashes look luscious, even after an entire day of wearing mascara or false eyelashes.
Another benefit is the lightweight formula designed for users with oily skin. It doesn't leave any traces on the skin, and it absorbs right away.
This product contains ceramides, hyaluronic acid, and mineralized water, which makes it a powerful blend for fighting fine lines.
Pros
Ceramides
Hyaluronic acid
Mineralized water
Cons
Not recommended for dry skin
Doesn't have SPF
Olay has done a great job of putting together a formula that fights aging signs and moisturizes, thanks to its amino-peptides, retinol, and glycerin.
However, you don't want to use this cream without sun protection. Even though the ingredients list titanium dioxide — which is known to block sun UV damage — we don't actually know the sun protection factor.
Also, while effective at boosting collagen, retinol is also known to make skin more sensitive to sun damage. So if you want to get the most out of this cream, don't forget to pair it with a sunscreen or sunglasses that offer UV protection.
Pros
Amino-peptides
Retinol
Glycerin
Cons
Doesn't have SPF
Makes skin sensitive to sun
5
SkinCeuticals AOX+ Eye Gel
If you're looking for a way to diminish dark circles and protect your eyes from the sun, you're in the right place. SkinCeuticals AOX+ Eye Gel contains vitamin C, an antioxidant that not only fights free radicals but also prevents and treats skin discoloration.
Also, this cream has an SPF of 50, which is more than enough to help you enjoy your day without fearing any sun damage to the skin around your eyes.
Lastly, it contains ferulic acid, which is an antioxidant that enhances the potency of vitamin C and provides its own benefits by fighting oxidative stress and repairing the damage done by sun exposure.
Pros
Vitamin C
Ferulic acid
SPF 50
Cons
Lasts three months after opening
A bit pricey
6
Murad Renewing Eye Cream
With retinol, peptides, and antioxidants sourced from wild yam extract, this cream has a lot going for it, as it targets two of the biggest eye concerns: fine lines and dark circles. Even though we don't know the potency of the antioxidants sourced from herbs, the wild yam will help you nonetheless, especially if you deal with inflammation.
Murad Renewing Eye Cream is usually used as a step two in an eye skincare routine (as recommended by Murad). This one doesn't have any SPF protection, because Murad sells a different cream that does.
Even though this is a high-quality cream, we would've liked to see some sun protection along with the retinol. It has a higher price tag, and buying another product will only raise the cost of this eye skincare routine even further.
Pros
Wild yam extract
Retinol
Peptides
Cons
A bit pricey
Has irritating herbs
Doesn't have SPF
7
Origins Plantscription Anti-Aging Power Eye Cream
Chamomile is known to have a calming effect on the skin around the eyes. In the past, women used chamomile tea bags to treat puffiness. Origins combined the calming effects of chamomile with caffeine and peptides in a cream that fights the appearance of wrinkles and eye bags.
While the antioxidants in caffeine and the peptides go well together, we would've preferred the product to contain ingredients with moisturizing properties as well. This is especially true since it's marketed as "highly moisturizing."
However, this doesn't make Origins a poor choice, but it's missing the moisturizing components. If you choose to use this eye cream, we recommend you pair it with a moisturizing eye cream. Look for formulas with glycerin, as they're on the cheaper side of the spectrum but still provide good results.
Pros
Chamomile and algae
Caffeine
Peptides
Cons
Poor moisturizing properties
Doesn't have SPF
Not an "all-in-one" formula
8
Clarins Super Restorative Total Eye Concentrate
One of the best ways to look awake and well-rested is to fight dryness near the eye area, and Clarins Super Restorative Total Eye Concentrate does just that. It's a highly moisturizing formula that gets easily absorbed into the skin and can be used underneath your concealer as well.
Not only does it function as a great base for your eye makeup, but it's also enriched with caffeine, which protects your skin from free radicals and oxidative stress. Just make sure you aren't prone to breakouts, as this cream may not be suitable for people dealing with clogged pores.
The shea butter in this formula is known to clog pores in some people, and this makes Clarins eye cream more suitable for dry skin types.
Pros
Fatty acids and amino acids
Glycerin
Caffeine
Cons
A bit pricey
Has a fragrance
Potentially comedogenic
9
Neutrogena Hydro Boost Hydrating Gel Eye Cream
Neutrogena Hydro Boost Hydrating Gel Eye Cream is perfect if you don't have any concerns regarding fine lines, dark circles, or puffiness. Instead of addressing those issues, this cream helps keep your eye area glowy and moisturized, and it can work as a great base for your makeup.
In other words, it's a pretty effective eye moisturizer for younger skincare lovers who aren't worried about preventing age signs or addressing other major concerns.
You may be thinking this cream sounds like a regular moisturizer, but you would be wrong. Unlike most moisturizers, it's ophthalmologist tested, non-comedogenic, lacks a fragrance, and has a low chance of irritating the skin around your eyes.
Pros
Non-comedogenic
Affordable
Contains glycerin
Cons
Only moisturizes
Doesn't have SPF
Contains silicones
10
Leven Rose Coffee Eye Lift Serum
Are you an eco-conscious, Earth-friendly beauty addict? If so, you'll be happy to find out that this product is made with your needs in mind. You guessed it: It's a 100% organic eye product that happens to be effective too.
The formula contains retinol and hyaluronic acid, which is a great combination of a collagen booster and a strong moisturizer. But as with other products that include retinol, we would've preferred some sun protection as well.
Even though the formula is well made, this product is last on our list due to its consistency and the hassle that comes with applying it. The cream is runny and takes quite a while to get absorbed into the skin.
Pros
Organic
Contains retinol
Contains hyaluronic acid
Cons
Doesn't have SPF
Oily consistency
Absorbs slowly
FAQ and Related rankings
The road to finding the best eye cream for you might lead you beyond this ranking. In case none of the products above won you over, we've included a few of other rankings on the subject here:
And ultimately, what makes the best eye creams comes down to the science of dermatology and the ingredients included in a cream. Let's break down the science, so that you can more easily identify the best products for your skin.
Everything You Need to Know About Eye Creams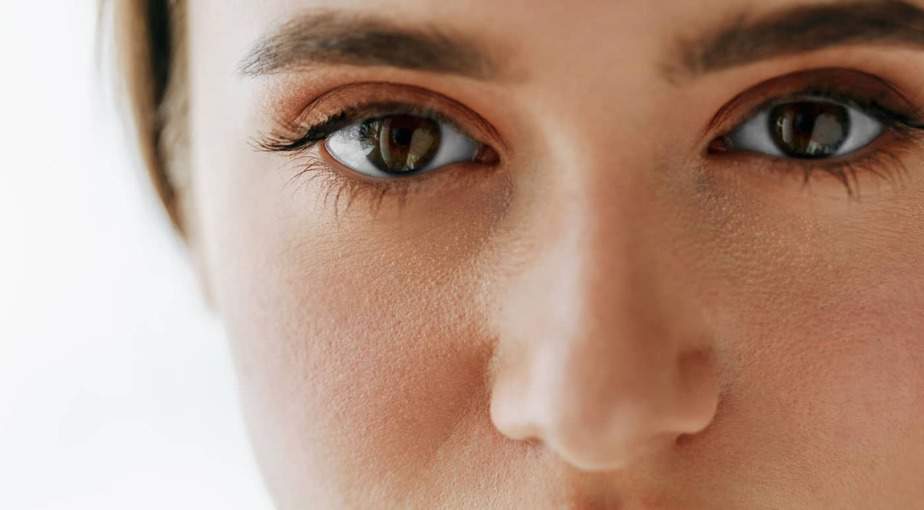 Because we blink over 20,000 times per day, not only do we have to moisturize the skin around our eyes, but we also have to make sure it's properly equipped to make all those contractions without leaving us with thousands of wrinkles.
This puts many skincare experts and chemists in a delicate position. They have to come up with a gentle formula that won't lead to any irritation, sensitivities, or tears, all while making sure the product brings valuable benefits to the table.
The first step is to optimize the concentrations, because the skin around the eyes is thinner. As a result, the active ingredients get absorbed faster and penetrate deeper into the layers of the dermis.
However, substances like retinol, which is known to cause sensitivity, can become problematic if they aren't properly formulated. This makes your hunt for a high-quality eye cream even harder.
How do manufacturers combat these issues? They create eye creams that have lower concentrations of active ingredients than your everyday face or hand cream.
How does your lifestyle affect the appearance of your skin?
Can what you eat, how much you sleep, or where you live affect your skin?
When it comes to lifestyle choices, here are a few of the things you can do to improve the health of your skin:
Avoid going outside without wearing sunscreen
Lower your salt intake
Drink the daily recommended amount of water for your height and weight
Avoid going outside in a cold and dry environment without using a moisturizer
Avoid highly processed foods
Sleep at least 7 hours per night
Avoid products that contain alcohol
Some of these tips are common sense, but did you know that high salt intake raises your chances of having eye bags? If you already have a genetic predisposition to puffiness, you might benefit from reading labels and keeping track of your daily salt intake.
Another lesser-known factor that can change the appearance of your skin is processed food. While many experts like to downplay the effect that diet has on the skin, it's a well-known fact that without adequate amounts of vitamin C, your body can't produce collagen.
You guessed it: Many vegetables and fruits have plenty of vitamin C.
Alcohol can cause skin issues, not only when consumed in excess, but also when used topically. What makes it worse is that many skin products contain alcohol, which dries out your skin. While dry skin doesn't necessarily lead to premature lines, it can definitely make them appear deeper.
What ingredients should I look for in an eye cream?
Eye creams come with many promises, but only a few substances truly have a positive impact on your skin.
A good eye cream contains at least one of the following ingredients:
Retinol
Vitamin C
Peptides
Ceramides
Hyaluronic acid
Glycerin
Caffeine
Ferulic acid
Retinol is one of the most popular active ingredients in skin care, and it's known to have collagen-boosting properties.
Vitamin C, ferulic acid, and caffeine have antioxidant properties that can help fight oxidative stress and free radicals.
Peptides, on the other hand, encourage the formation of a specific protein block in your skin, which can reduce the appearance of fine lines.
When it comes to moisturizing properties, hyaluronic acid and glycerin should be your top choices, as they both moisturize without clogging your pores. Unlike lipids, these are humectants that absorb moisture from the air and bring it back to your skin.
Ceramides are also good moisturizers. But instead of attracting water to your skin, they work by encouraging your skin's natural barrier to retain moisture.
How much will genetics determine what my skin looks like?
For years, researchers said that the way we age is mostly determined by our genetics. However, several recent studies suggest the opposite.
A study conducted on over 500 pairs of twins found that genes alone don't play such an important role in the appearance of our skin as we age.
Twins who smoked cigarettes, had a history of depression, or experienced more sun exposure had significantly older-looking skin.
Dermatology Times goes as far as saying that only 10% of skin aging is linked to intrinsic, genetic factors. That leaves a lot of room in the remaining 90% to protect yourself from external factors.
If you ditch smoking and drinking, for example, your skin will thank you, as there's evidence that shows that both cigarettes and alcohol accelerate aging.
It turns out that we have more power than we thought. While no product can completely erase the signs of aging, a high-quality eye cream can reduce the damage done by the sun and prevent further damage by using cell-communication substances, antioxidants, and moisturizers.
When should I start using an eye cream?
The sooner the better. Collagen production starts dropping by 1% per year in your early 30s. This is why collagen supplements are becoming so popular.
Also, keep in mind that your skin gets exposed to pollution and solar radiation each day. If you already have concerns, such as dark circles or puffiness, you should start right away, as there are no side effects associated with using an eye cream early in life.
It's also a good idea to start earlier if you smoke, because the chemicals in tobacco deprive your skin of oxygen and destroy some of the collagen. Since alcohol can work as a dehydrator, the same rule applies to people who drink.
If you're worried about what you're putting on your skin, you can simply look for eye creams that are free of harmful preservatives, sulfates, and parabens. Or you can opt for organic products.
However, if you aren't ready to invest in a good eye cream, you can probably get away with using an ophthalmologist-tested sunscreen in your early 20's. Sunscreen is an affordable alternative to most eye creams, and it will still protect the skin around your eyes from photo-aging.
Miriam Brait
Miriam Brait is a freelance writer and label reader, and she's passionate about helping others make informed purchases. In her spare time, she enjoys going on long walks, reading good books, and spending quality time with loved ones.