Puffiness, dark circles, crow's feet?
Don't worry, it's not the end of the world: A good drugstore eye cream can solve all of those problems in one go. But while good is good, great is even better, and we think that RoC's Retinol Correxion Eye Cream is a truly great option. With its pure RoC Retinol and mineral blend, this non-greasy cream gently moisturizes the delicate skin around the eyes, gradually reducing signs of aging and stress.
Whether or not you believe that the eyes are the windows to the soul, you probably want yours to look good. That's why wrinkles, dark circles, and puffiness (damn that extra glass of wine!) are such a scourge. But while drinking less alcohol and getting a good night's sleep can improve our appearance, it won't stop the passing of time from taking its toll.
And while aging is a normal part of life (and we should celebrate it!), that doesn't mean we have to let ourselves go completely. A little TLC around the eye area can make a whole lot of difference: good eye creams will smooth out the wrinkles, brighten the skin, and make you look like a million bucks — and you won't even have to pay top dollar!
When you're looking at the best eye creams, don't turn your nose up at the budget kind: we've found dozens of great drugstore eye creams that do the job without costing you a fortune. Dermatologists confirm that budget eye creams can be just as good as luxury ones, so what are you waiting for? Check out our top 10 drugstore eye creams and take your pick.
The Drugstore Eye Creams We RAVE About
Wave goodbye to your wrinkles and give your dark circles a brighter future with these drugstore eye creams.
This highly effective retinol-based cream immediately smooths the skin around your eyes, reducing fine lines and puffiness. And with time, you'll notice deeper, longer-lasting changes, from less noticeable crow's feet to brighter skin.  
Read Full Review
Buy RoC Retinol Correction eye cream
The skin around the eyes is extremely delicate, so it's important to choose products that won't irritate it. Burt's Bees Eye Cream for sensitive skin is a natural, fragrance-free option that  moisturizes and illuminates your completion without causing irritation.
Read Full Review
Buy Burt's Bees Sensitive Eye Cream
Sometimes banishing late nights and cocktails just isn't enough to eliminate dark circles. Enter Olay Eyes Ultimate Eye Cream. It's designed to instantly reduce the appearance of dark circles, giving you a vibrant, healthy-looking glow.
Read Full Review
Buy Olay Eyes Ultimate Eye Cream
Do I really need eye cream?
Eye creams (even budget ones you get at the drugstore) seem to promise the moon: they smooth out wrinkles and fine lines, reduce dark circles and diminish puffiness. But aren't eye creams just moisturizer in a tiny pot? In a way, but they're actually way more specialized.  
Eye creams do many of the same things as moisturizer, but they are designed especially for the skin around the eye. They usually contain more oil than face lotion, and have active ingredients that target specific problems such as wrinkles or dark circles.They also tend to be delicate, to stop the skin around the eyes from getting irritated.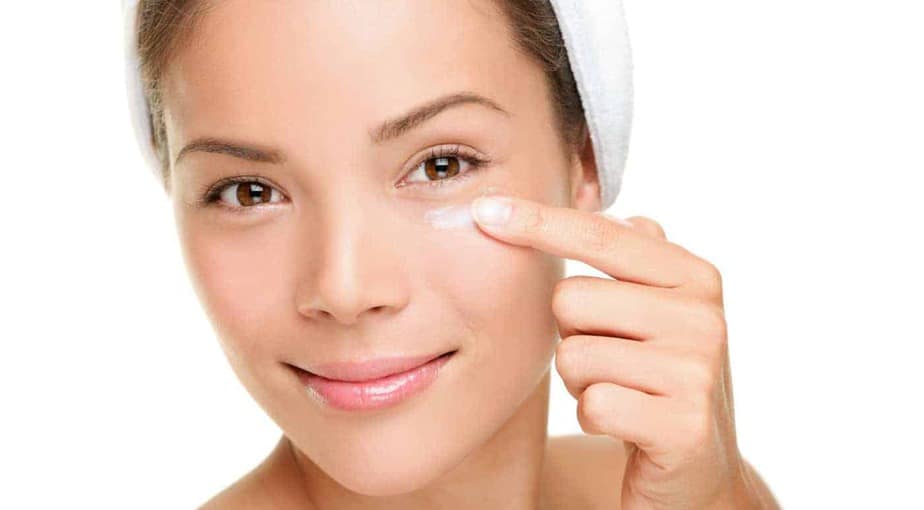 But do eye creams do what they promise? The first thing to keep in mind is that small changes in your lifestyle can have a big effect on your looks. So, while we fully recommend using eye creams, here are some steps you can take to help you look (and feel) healthier:
Get a good night's sleep:

Not sleeping enough

can cause your skin to become dull and pale, so dark tissues and blood vessels are more noticeable. Lack of sleep also causes fluid to collect underneath your eyes, causing the whole area to look puffy.

Drink less alcohol and more water:

We all love a glass of wine, so we're not about to lecture you. But if you love a tipple, you'll be all too familiar with that post-booze puffy face. This happens because alcohol lowers an antidiuretic hormone present in your body, so you retain liquid. Keep well-hydrated (beer doesn't count!) to keep the puffiness at bay.

Keep your allergies in check:

The skin around your eyes is extremely sensitive, so it swells easily when it comes into contact with allergens such as pollen, dust mites, or fragrances. Some allergens even reach your eyes through your nose! Try over-the-counter eye drops or a saline eye rinse, and speak to a doctor if the problem persists.

Stay out of the sun:

You don't have to avoid it completely, but don't overdo it (and always use sunscreen!). Sun rays damage your skin, causing wrinkles, dark spots, discoloration, and dark circles.
Which ingredients should I look for in my drugstore eye cream?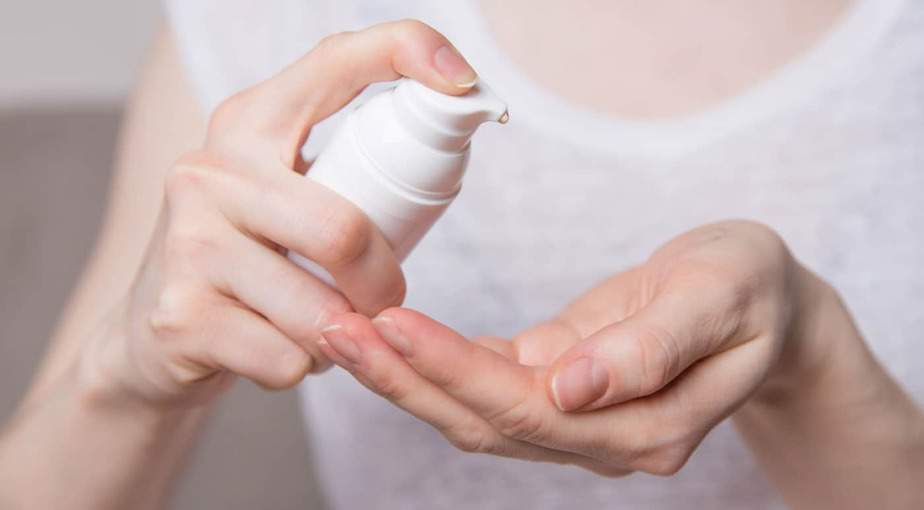 The answer really depends on the issue you want to target. Some ingredients are good for immediately relieving puffiness, while others reduce wrinkles over time; some are just good moisturizers and help the skin around your eyes glow, while others can reduce the appearance of dark circles.
So where do you start? Here is a brief guide to eye cream ingredients:
Retinol
Retinol boosts collagen production and makes the skin look younger, so it's essential for anti-aging. But it is also often too harsh for the delicate eye area. Thankfully, a number of eye creams have a low quantity of retinol and pair it with other soothing and moisturizing ingredients.
Hyaluronic acid
Hyaluronic acid helps maintain the skin's moisture and plumpness, giving it a young look and feel. Great for anti-aging!
Vitamin C
Vitamin C (known also as ascorbic acid) is essential for the production of collagen, and is good for combating wrinkles and crow's feet. Vitamin C is also great at brightening the skin and reducing the appearance of dark circles.
Vitamin B3
Vitamin B3 (in its niacinamide form) is well-known as an effective antidote against high cholesterol, but its antioxidant properties make it a great ingredient for eye creams and other cosmetic products.
Vitamin K
Vitamin K is commonly known for keeping your blood vessels healthy and preventing clots, but it also great in cosmetic products. By promoting good circulation, Vitamin K keeps skin radiant and healthy.
Caffeine
God bless caffeine. Not only does it keep us awake and help us power through long work days, but it also restricts and shrinks blood vessels when applied to the skin, lightening dark circles and reducing puffiness. Unfortunately, just like coffee, the effects of caffeine are not long-term. Still, it works wonders in combination with other ingredients!
Squalene
Squalene, which comes from shark livers but is also found in some plants, is effective in promoting cell repair and preventing age spots. It is also very easily absorbed by the skin, and can counteract the effect of all the harsh chemicals your skin has to deal with every day.
So which eye cream should I choose?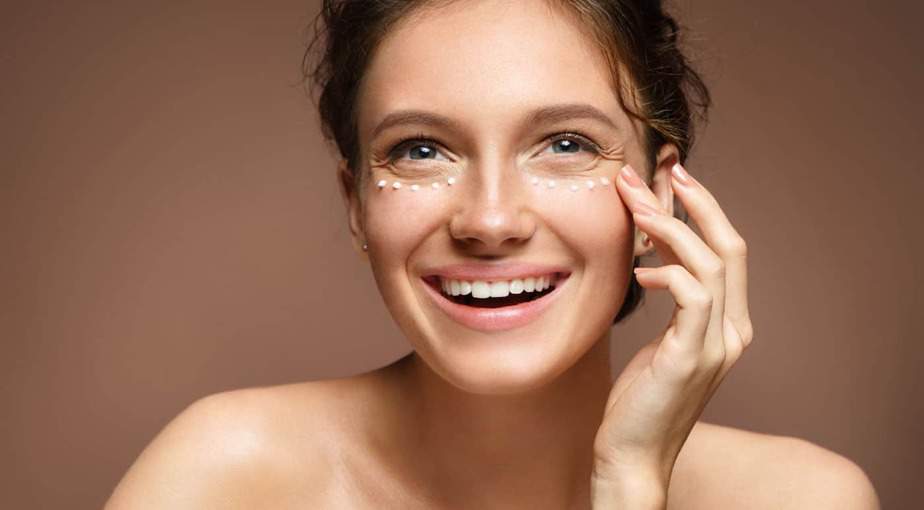 This is why we're here! We've whittled down a huge list of drugstore eye creams to the top 10 absolute best, so read on and choose the right one for you.
Methodology
With so many drugstore eye creams available out there, narrowing the field isn't an easy feat. First we long-listed some of the favorites by reading through dozens of websites and examining thousands of reviews, comments, and ratings by users themselves.
Then we created a scoring system and scored each eye cream based on various factors, including:
Brand reputation

Value for money

Quality of ingredients

Versatility

Fragrance

Easy absorption
Then we took an average of these scores for a final metascore and voila, here are our top 10 best drugstore eye creams!
Best Drugstore Eye Creams
Related rankings
Are drugstore eye creams as good as luxury ones?
When it comes to beauty and skincare, one issue we're constantly torn between is whether to splash out for luxury or settle for the drugstore equivalent. We are the first to admit it: there's something amazing about a luxurious product, from the fancy packaging to the stylish container (we're suckers for a classic glass jar!).
And then there are the exotic-sounding ingredients, from rare plant essences sourced around the world, to lush fruit extracts and natural flowery fragrances. But does it really make a difference?
Well, it certainly puts a dent in our bank account. But does low price equal low quality? When it comes to eye creams, certainly not! While there are some seriously amazing high-end luxury eye creams out there, there is also no shortage of great drugstore equivalents.
The key is in the ingredients, so make sure to always read the label carefully. While drugstore eye creams might not have some of the more fancy-pants ingredients, they usually contain the ones that actually make the real difference, from vitamins to retinol and plant extracts.
Make sure you know what you're looking for. Are crow's feet getting you down? Or is it puffiness that's blighting you? Each one of these issues is better tackled by specific ingredients (although good hydration helps with everything), so as long as you have those in your eye cream, whether luxury or drugstore-bought, you'll notice a difference.
Can I use moisturizer instead of eye creams?
Even if you're not into cosmetics and skincare, you'll know that the skin around the eyes is not like the skin on the rest of our face. It's much thinner, more delicate, and more sensitive than other skin, so it ages faster and is susceptible to irritation. It's also a lot more noticeable, as this is the part of the face that people look at and focus on when interacting with you.
But does all of this really warrant an entirely different product?
Dermatologists believe so. First of all, because the skin is so thin, it is susceptible to conditions such as eczema. Face creams have high concentrations of ingredients like retinol, not to mention fragrances and exfoliating agents. All of this is too harsh for the eye area, and can cause or worsen redness, itchiness, and swelling.
Eye creams contain many of the same ingredients, but in lower concentrations, and they are often fragrance-free, which reduces the chance of irritating the skin. Furthermore, eye creams target specific issues related to the eye area, such as dark circles and puffiness. Polymers, which are often found in eye creams, make the skin feel and look tighter, while ingredients such as caffeine tighten blood vessels and reduce puffiness.
At an average of $15, what's holding you back?          
What kind of eye cream do I need?
If you choose to use eye cream instead of normal moisturizer, how do you know which one to go for? Some are made especially to combat puffiness, target crow's feet, or reduce dark circles; some eye creams promise to solve all of the above, while some offer simple hydration.
Once you know what you want, make sure you go for an eye cream that targets the specific issue that concerns you. If you just want to keep the skin around your eyes hydrated and healthy, there are many generic and all-around good creams out there for you too.
Another important question to ask yourself is whether you have sensitive skin. Do fragrances and dyes cause red, flaky skin and/or rashes? Do you find yourself itching and scratching after using a new shampoo or moisturizer? In this case you need to be extra careful: go for a cream that is free of fragrance and dye, and check the ingredient list for potentially irritating ingredients.
But you can never be too sure, so always to a test patch on your hand and wait 12 to 24 hours to check for reactions. If you do not suffer from specific allergies, any one of the drugstore eye creams in our ranking will work well.
How do I use eye cream correctly as part of my daily skincare regimen?
Skincare can be confusing: cleansing, toning, moisturizing, not to mention using SPF, oil, primer, concealer, foundation, powder, bronzer… While some steps are optional, others are absolutely necessary for healthy, glowing skin. But where does eye cream fit in?
Because eye creams are made with gentle ingredients, it's important that they go straight onto clean skin, so after cleansing but before moisturizer or SPF. Rather than rubbing in the eye cream, pat it gently with your finger or a pad and let it absorb, and then proceed with your concealer.
If you plan to use makeup over your eye cream, choose wisely. Some eye creams are better than others as a base, due to their various consistencies and whether they sink in quickly or not. 
What is the best drugstore eye cream?
If you're looking for a budget, functional eye cream, head straight to your local drugstore and you'll see loads of great options sitting on the shelves. But with so many options, choosing the right one for you can be overwhelming. That's why we aggregated data from dozens of trusted review websites and created our very own drugstore eye cream ranking (you can read more about our methodology above).
These weeks of online research led us to RoC Retinol Correxion Eye Cream, which we believe is one of the best all-around drugstore eye creams. This eye cream tackles all of the most common signs of aging and fatigue, from wrinkles to puffiness and dark circles.
That said, RoC isn't the only amazing eye cream out there. A different option might be better for you, especially if you're targeting a specific issue (for example, you sometimes get puffy eyes but are blessed with wrinkle-less skin) or if your skin is sensitive. No matter what you need, you'll be sure to find it in our ranking, so scroll back up if you still need help making up your mind.
RAVE Recommends
Now you're feeling all bright-eyed and youthful, why not continue the pampering, and maybe treat yourself to a night out? Here are some products that will tighten, lift, and illuminate (and a few more that will help you deal with the aftermath!).
24K Gold Under Eye Mask ($14):

Did you know that gold can help circulation? Well, now you do! These 24K Gold Eye Masks will lessen puffiness and under-eye circles, and eventually reduce wrinkles and even out your complexion. Pop them on while getting ready to go out, and you'll feel like a million bucks!

Maybelline Instant Age Rewind Eraser Dark Circles Treatment Concealer ($12):

We all need an extra little helping hand, and this concealer is the perfect final touch to cover up the last of our dark circles or uneven coloration. It's also infused with haloxyl, which effectively fights the appearance of fine lines and blemishes.

NYX Ultimate Eyeshadow Shadow Palette, Warm Neutrals ($13):

Now that you have healthy, glowing skin around your eyes, it's time to flaunt what you've got! Combine any of these 16 highly pigmented eyeshadows for cool daytime or fiery nighttime looks.

Organys Cleansing Oil & Makeup Remover ($14):

So you've gone out and danced the night away, but now you're home and trying to decide whether it's worth dealing with what's on your face, or whether you should just jump into bed and forget about it. Don't give in! With Organys Cleansing Oil & Makeup Remover, removing makeup and impurities only takes a minute, and is totally worth it.

Burt's Bees Intense Hydration Night Cream ($9):

Sleep tight knowing that this natural, rich, and delicate moisturizer (which contains no parabens, phthalates, or petrolatum) is working while you sleep, reducing fine lines and leaving your skin soft, hydrated, and smooth.