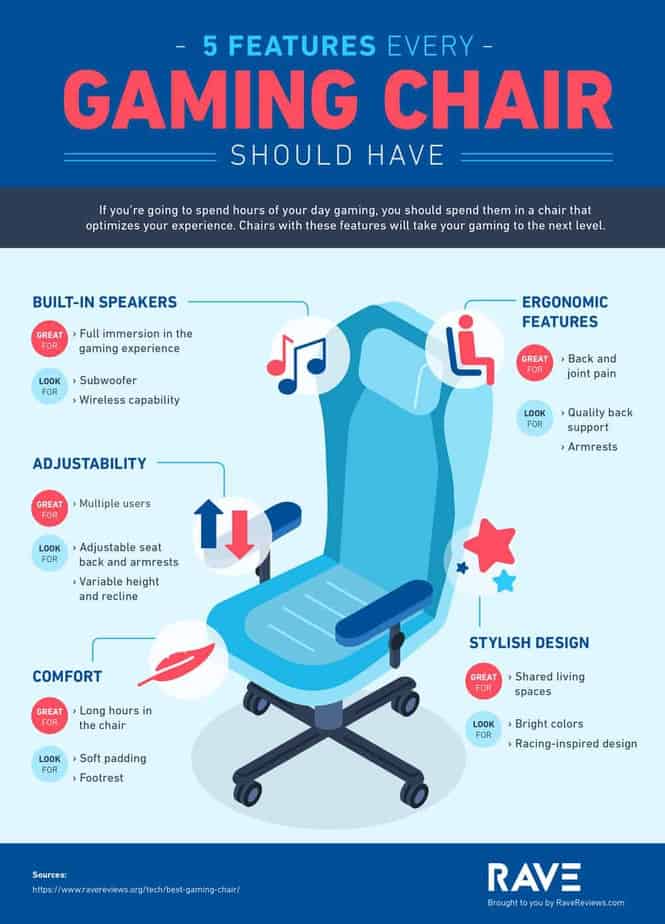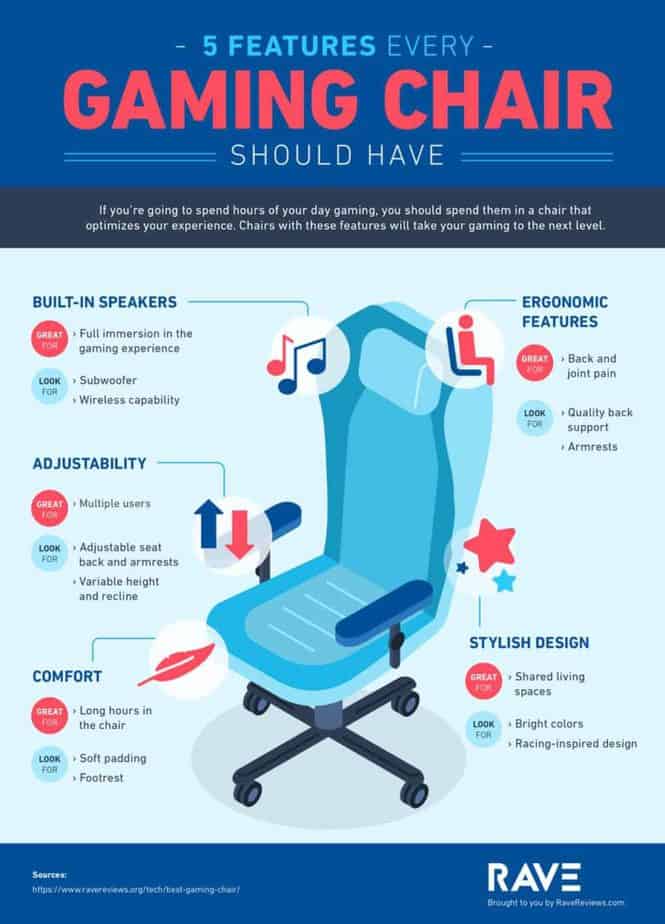 You love gaming too much for it to be a pain — but if you're using the wrong gaming chair, that's exactly what it can become. Today's best gaming chairs have innovative features designed to optimize your experience. Here's what you should look for the next time you're shopping for the right chair for you.
Ergonomics & Comfort
Let's start off by talking about ergonomics. If you suffer from back or joint pain, that's a big sign that the chair you're using now isn't doing you any favors.
Look for high-quality back support, and don't skim on the armrests — they'll help maintain good posture. And if your chair is being used by multiple people, make sure that it's highly adjustable, so that each person can achieve the optimal posture for their health.
If you're not suffering from pain yet but are just looking for a more comfortable chair, make sure you've got a chair with soft enough padding. A built-in footrest is a big bonus.
High-Tech Built-Ins
It's amazing just how high-tech today's gaming chairs have gotten. One of our all-time favorite features are built-in speakers. The best gaming chairs include a subwoofer and a wireless connection for those speakers.
If you haven't sat in a chair like this, you have to try it — you've never felt so completely immersed in the gaming experience.
Style
Gone are the days when you had to throw a blanket over your gaming chair every time someone came to visit. The best gaming chairs today are incredibly stylish, featuring bright statement colors and racing-inspired designs. It's about time you had a chair that made you feel as badass as your World of Warcraft character.
Check out this infographic to learn which gaming chair features are best for you.