Soon-to-be brides and grooms, we've made your decision easy. 
The Knot is the best wedding website builder you'll find out there. Save time and stress by integrating The Knot's full range of wedding planning tools into your website so you can manage every aspect of your wedding plans from one place – all for free.
[Pro tip: sign up for an Amazon.com wedding registry and take advantage of Amazon's ease, convenience, and unparalleled selection. Best of all, an Amazon.com wedding registry integrates seamlessly with The Knot!]
For today's couples, a wedding website isn't a high-tech gimmick, but a true necessity.
At its most basic, your wedding website will communicate with your guests for you, sharing important details about your big day and saving you the hassle of dozens of phone calls from distant relatives. When you choose the most functional and customizable wedding website builders, your site can do so much more.
Cut out the cumbersome spreadsheets for tracking RSVPs and seating charts. Remove yourself from the conversations (and obligations) of providing lodging information for your out-of-town guests.
The right wedding website doesn't just give your celebration an online presence and a pretty design. It can make wedding planning easier, removing the logistical worries and allowing you to really enjoy wedding planning.
It's no secret that the soon-to-be-married are some of the most stressed people on the planet, but what many people don't know is how much of the work a great wedding website can take off of your plate.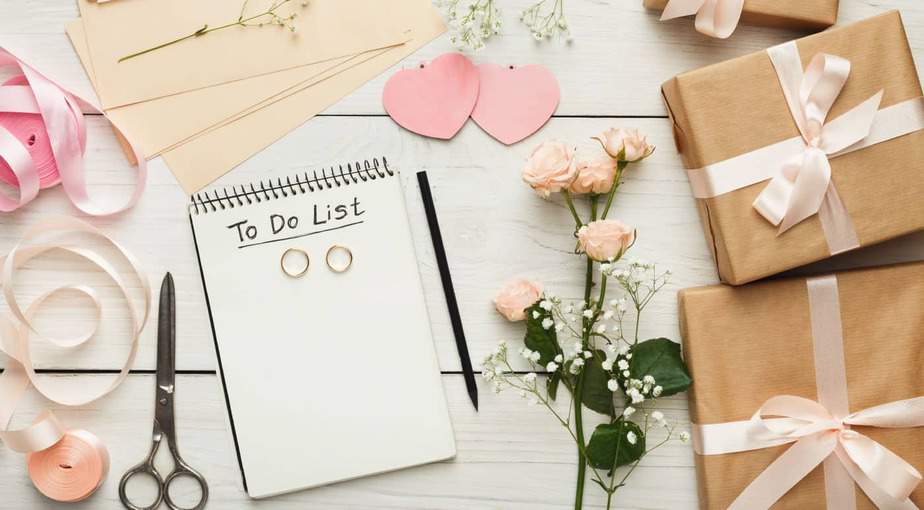 RAVE Reviews has done the homework for you. Read on for the very best wedding website builders out there, and start feeling excited about your big day again.
The Wedding Websites We RAVE About
Dearly beloved, we are gathered here today to help you choose the perfect wedding website builder.
For more than 20 years, The Knot has been helping couples plan their dream weddings. The site offers an array of tools that range from a full-service vendor manager to guest list technology that makes compiling contact information easy. Using The Knot's site builder lets you seamlessly integrate these planning tools into your customized wedding website.
Read Full Review
Visit The Knot
Most Interactive Features: Appy Couple
There's an app for just about everything – so why not your wedding? Appy Couple offers some of the most innovative features in wedding websites, including a personalized wedding app that your guests can download for free so that your wedding information is always at their fingertips.
Read Full Review
Visit Appy Couple
Best for Couples on a Budget: Joy
Save your wedding budget for the details that will make your special day extra special. For the frugal couple, the 100% free wedding website builder Joy offers great features usually found only in paid services. This means it's safe to use Joy without being tempted to blow your wedding budget on add-ons and premium features.
Read Full Review
Visit Joy
What is a wedding website for, anyway?
Think of your wedding website as the ultimate guide to your wedding.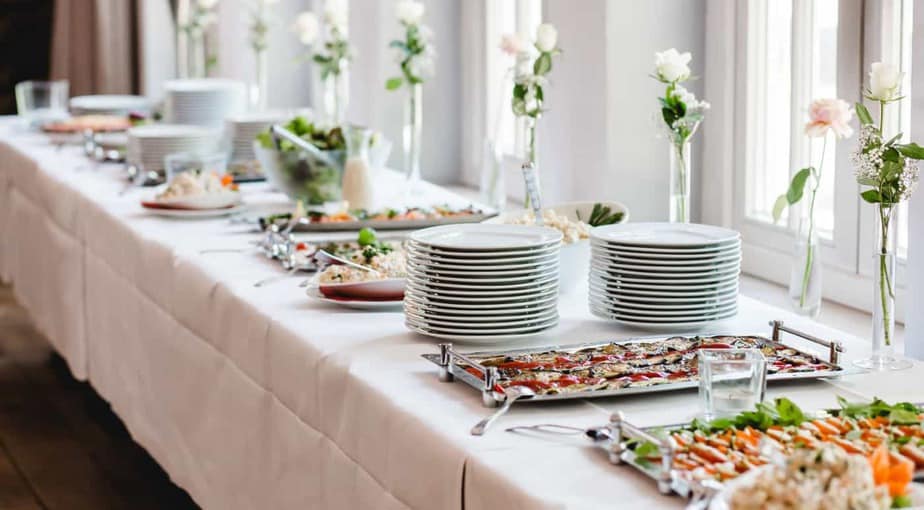 For guests, the wedding website is an invaluable catch-all resource. It will include:
A travel planner for out-of-town guests looking for lodging options

A behind-the-scenes look at your journey to the altar, inviting guests to learn about your love story and the members of the wedding party

Answers to all of the most frequently asked questions, including information about dress code, wedding day itinerary, and gift registries 
For you, the wedding website serves more practical purposes. You can use it to keep track of the logistics of planning, including:
Guest list and RSVPs

Registries and gifts received

Photos

Vendors

Budget

Timeline

… and much more.
Of course, the focus isn't only on function. Creating your perfect wedding website, especially together, helps you get psyched for your big day. It allows you to really dive into the wedding-planning mindset by thinking about what information you want your guests to know.
What do you need on your wedding website?
Just the facts
At minimum, your wedding website should have the date, time, and place of your ceremony and reception. Think of it as a save-the-date that your guests can check from anywhere.
Contact info
Don't get caught in a game of telephone. (Your second cousin told your cousin who told your aunt who told your mother that they need you to call them…) Give guests an easy way to get in touch with you online if they have questions.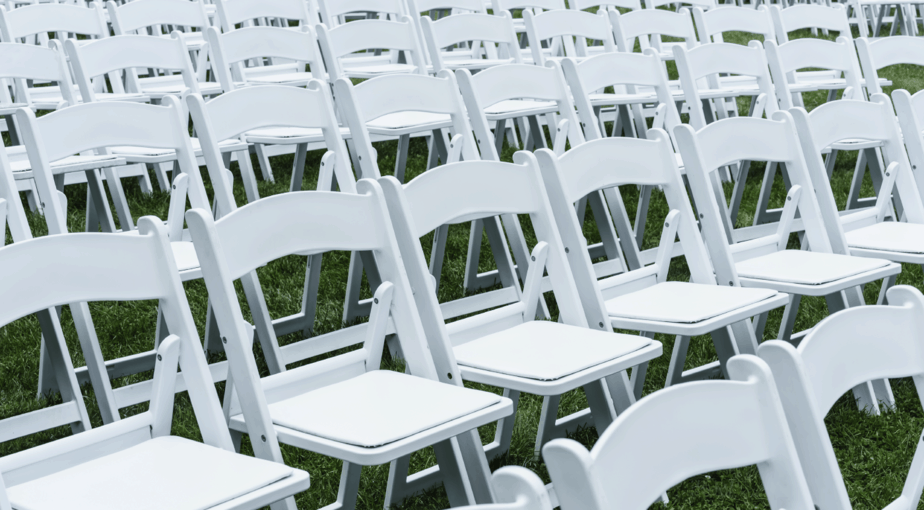 Don't worry, you don't have to make your personal info available to the world. Wedding websites can be set to private, requiring guests to have a password or access code to view them.
Your itinerary
Whether it's just the timeline for the ceremony and reception or the schedule for a jam-packed wedding weekend, let your guests know what to expect.
Accommodation information
If you have guests arriving from out of town, or guests who may want to stay near your venue so they can have a few drinks without worrying about driving, they'll need to know where to stay.
You may not have time to do all that research yourself. Fortunately, some of the best wedding website builders recommend hotels for you. Automating as many tasks as possible frees up your time and energy for the important decisions.

RSVP
You can certainly send out printed invitations, but many folks are choosing to have a paperless RSVP option, either along with or in lieu of traditional paper invitations and response cards.
Letting guests RSVP through your website is better for the environment, better for your wallet, and easier to keep track of than printed notes that could get lost, so it's an idea worth considering.

And finally: Anything you don't want on the invitation
The wedding planning website is a great place to include information that doesn't belong on the invitation, but that you want guests to know.
Subtly suggest to your guests that you'd prefer money for the honeymoon over material gifts? Check. Make sure everyone (even your spouse-to-be's crazy uncle) understands that it's a black-tie formal dress code? Check. Announce that you're having a cash bar? Check.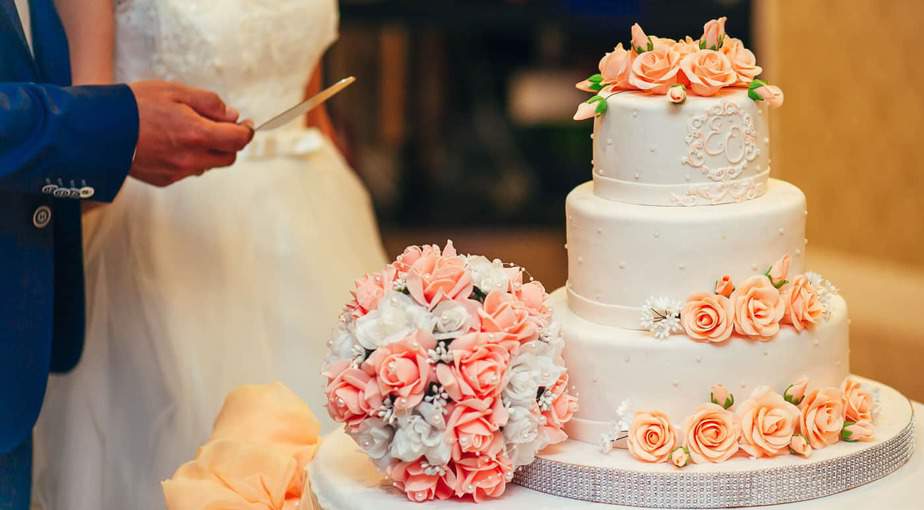 The information that might be seen as a scandalous breach of etiquette to include on the invitation is welcomed on your website.
Wedding Websites That Do More
When wedding websites first became popular, they seemed like just another trend. Who knew they would quickly go from a just-for-fun add-on to a fully functional element of wedding planning?
Today's wedding website builders offer whole suites of useful tools that make planning your wedding easier, more efficient, and less labor-intensive. The best wedding website builders allow you to track RSVPs, message guests, integrate your registry with ease, find and manage your vendors, and get hotel recommendations delivered to your dashboard.
Some builders offer bells and whistles, like options for guests to contribute to your wedding playlist or photo gallery.
Your wedding website should be as unique as your love story
Whether you're planning a stunning fairytale wedding or a laid-back, breezy affair on the beach, you want your wedding website to match your style. That means you need plenty of design options with customizable layouts.
Wedding website builders have dozens, if not hundreds, of designs to choose from. Options will range from simple to elaborate, so there's something for every taste. Some wedding website builders even have themes that correspond to designs for paper invitations and stationery.
Methodology
How do you compare wedding website builders to determine which service is the best? Our research team meticulously examined every aspect of the services that site builders have to offer.
We looked at the features that most appealed to the tens of millions of engaged couples as they planned the weddings of their dreams with these site builders.
In the showdown between the top wedding website builders on the market, here are the main factors we considered:
Cost

Variety of features

Functionality of wedding-specific features

Quality of designs

Ease of use
Read on. Your perfect wedding website awaits.
The Best Wedding Websites
What is the purpose of a wedding website?
The main purpose of a wedding website is to allow the couple to share information with wedding guests. More dynamic than printed invitations and less time-consuming than calling upwards of 100 wedding guests individually, wedding websites offer an opportunity to get important, developing information out to many people in a short span of time.  
Beyond broadcasting announcements, wedding websites can aid in planning your big day. The sophisticated sites created with the best wedding website builders can integrate budgeting, vendor management, and RSVP tools. The wedding website streamlines and simplifies the process for guests and for the happy couple.
Some couples love exploring the fun little "extras" wedding website builders have to offer. After all, what better way to take a step back from the stress of planning a wedding and really bask in the excitement of your big day approaching? For these people, the purpose of the wedding website is to help them enjoy the moment.
Reminisce with your spouse-to-be as you write your own love story to share with your guests. Create your own personalized app that family and friends won't be able to stop talking about. Invite your guests to help you curate the perfect playlist to get the party started. Indulge in luxury site designs and matching stationery (even if your budget for real-life extravagances is limited).
How much does a wedding website cost?
Planning the wedding of your dreams is expensive. Couples can easily spend tens of thousands of dollars on their big day, and high-end luxury weddings can cost upwards of 6 figures.
Fortunately, wedding websites don't have to subtract from your budget. The cost of creating your own wedding website can range from a few hundred dollars down to nothing at all.
For couples on a budget, the good news is that many of the best wedding website builders are free. You might be surprised how much you can get for no cost. There are free wedding website builders that incorporate stress-saving planning tools, hundreds of designs to choose from, and even a personalized mobile app for your wedding.
Don't just think about the cost of your wedding website builder. Consider the value, too. Whether "value" to you means luxury runway-inspired designs or functional features like the ability to create multiple events with separate RSVPs, a paid service might be worthwhile if the features make your life easier.
Just as you can find deals and discounts on your wedding vendors, there are ways to reduce the cost of your wedding website. Look for promo codes and special sales that will save you money, either on the website builder itself or on other aspects of your big day when you sign up for a paid account.
How do I start my own wedding website?
Developing an entire website devoted to your wedding might seem daunting.
Fortunately, starting your own wedding website is easy. You don't have to know computer programming languages. Being tech-savvy helps, but basic computer skills are all you really need to create a beautiful and functional site.
The first step to creating your own site is choosing a wedding website builder. This crucial step can be challenging, because there are so many options to choose from. While any of the best wedding website builders on our list is worthy of consideration, couples must weigh their top priorities to figure out which site builder best meets their requirements.
Once you've created an account with your chosen website builder, you will pick a design template to start setting up your site. Don't forget to upload your photos to truly personalize the website. Some website templates are easier to customize than others, with user-friendly tools like drag-and-drop editors.
Once the site is set up, you can start populating it with content about your wedding. Some information to share on your wedding website includes:
The date, time, and place of your wedding ceremony and reception

Your schedule or itinerary

Your registry information

Accommodation recommendations and booking information

A way to virtually RSVP to the wedding and other wedding-related events
Don't forget to incorporate the planning tools you're using to prepare for your big day. Some of the best wedding website builders let couples manage everything, from vendors to RSVPs, in one place. Making use of all of the tools at your disposal can really save you time – not to mention your sanity – when planning the perfect wedding gets hectic.
When should you create a wedding website?
If you're wondering when you should create a wedding website, you might worry that friends and family will think you're rushing into building your site too soon – or that you're falling behind.
Here's the easy answer: It's never to early to create a wedding website. Many couples launch their wedding website as soon as they get engaged.
In these early stages of wedding planning, your site may tell friends and family members about your engagement. As your wedding plans progress, you'll start filling in the details. Once you book your venue, you can announce the date, time, and place on your website to correspond with your virtual or printed save-the-dates.
You will update the site throughout your journey to the altar, adding information such as hotel recommendations, your wedding weekend schedule, your registry, and perhaps an option to RSVP online.
Don't worry about completing your wedding website in one sitting. The benefit of an online wedding resource over printed correspondence is that you can keep updating it over time.
For couples who worry that they waited too long to build a wedding website — it's going to be okay. Just as it's never too early to create your wedding website, it's almost never too late to do so, either. You can create a simple and elegant wedding website in just a few minutes with one of these top site builders.
What are the best wedding websites?
It's not easy to narrow down the countless options for creating a wedding website. Couples around the world are counting on our ranking of the best wedding websites, and we won't let them down.
Our reviews take into account every piece of data to make sure you're getting the most dependable information possible. A more expansive discussion of our ranking methodology is below.
We graded every wedding website builder on these factors:
Cost

, because weddings are expensive enough

Variety of features

, because you deserve a site that works as hard as you do

Functionality of wedding-specific features

, because those features matter most

Quality of designs

, because your wedding website should match your style

Ease of use

, because you don't have time to waste
The Knot was our pick for the best wedding website builder. But there are a lot of close contenders to consider.
Frugal couples who want cutting-edge features without the cost can check out Joy, the site we named Best for Couples on a Budget. If you want more features at your fingertips, Appy Couple offers the Most Interactive Features.
There's a wedding website builder for every couple, from those with lavish tastes (Riley & Grey) to the cost-conscious (WeddingWire) and everywhere in between (Minted). The best all-purpose site builders for engaged couples are Wix and SquareSpace. Zola and Zankyou are the best combination registries and wedding website builders.
With this information, you're more than ready to make your choice on the best wedding website builder for you.
RAVE Recommends
Wedding planning is hard work! Reward yourself with these must-have products to make planning easier — or just give yourself a well-deserved break.