A college education is important, but finding the financial resources to responsibly invest in your future is most important. RAVE ranks the best scholarship websites, so that you can pursue a college education with as much fiscal help as possible.
But with the rising cost of higher education, a lot of people are getting priced out of earning the degree they need to succeed.
The Scholarship Websites We RAVE About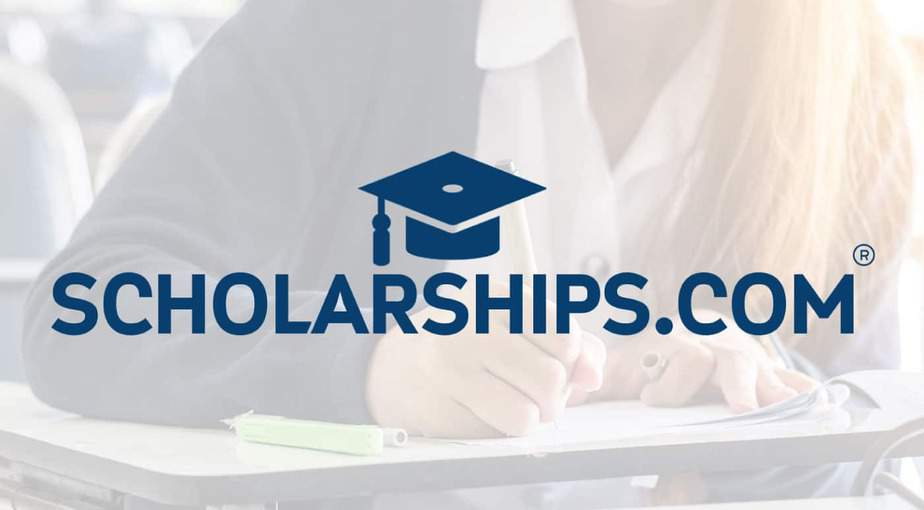 Best Overall Scholarship Website
Scholarships.com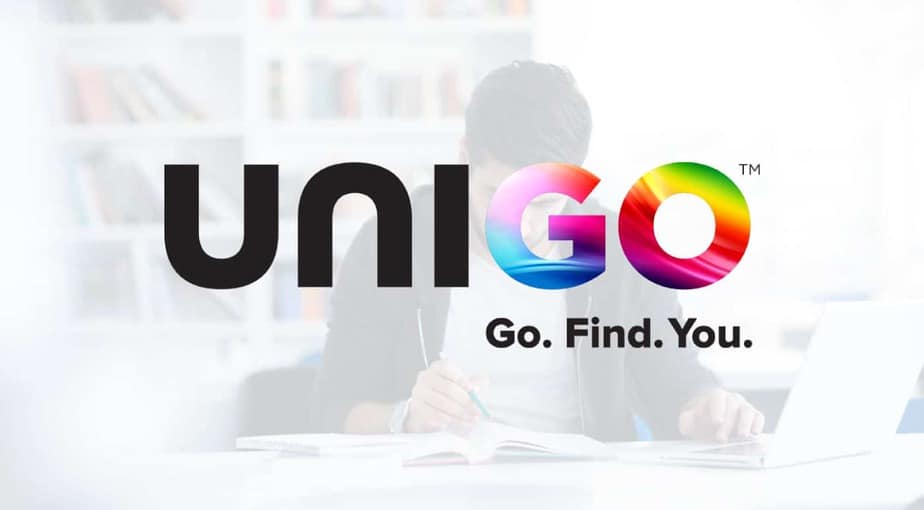 Best Scholarship Website with College Match Tool
Unigo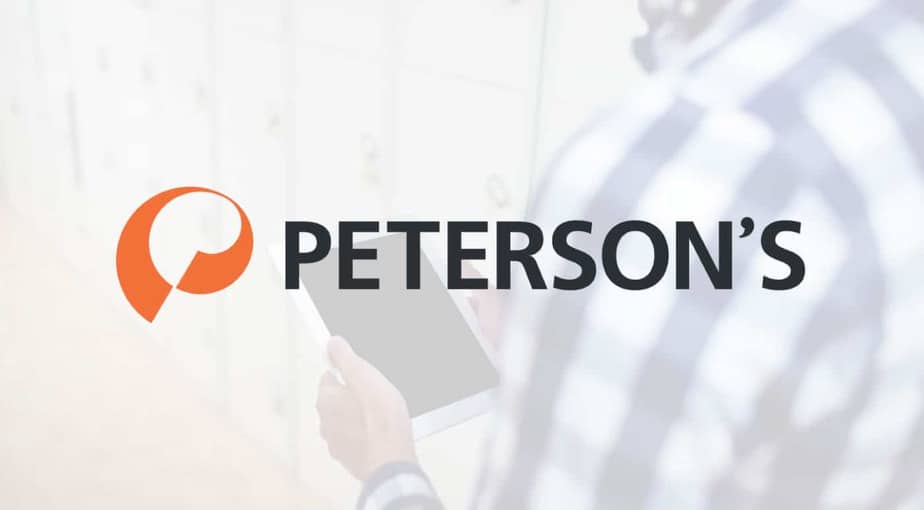 Best Scholarship Website with Digital Test Prep Tools
Peterson's
Don't despair, because there's help. It is possible to minimize debt while going to college. Every year, college scholarship websites award billions of dollars. But which college scholarship website is right for you?
You've worked hard to get here. Now let the internet's 10 best scholarship websites help you pay for it.
You've been focused on your goal, studying hard to get into the school of your choice. You have the grades, you completed the college application. Congratulate yourself on a job well done.
But now reality is setting in — how are you going to pay for it all?
Whether you're a returning student or attending college for the first time, the internet's 10 best scholarship websites can help you find the money you need to accomplish your dreams.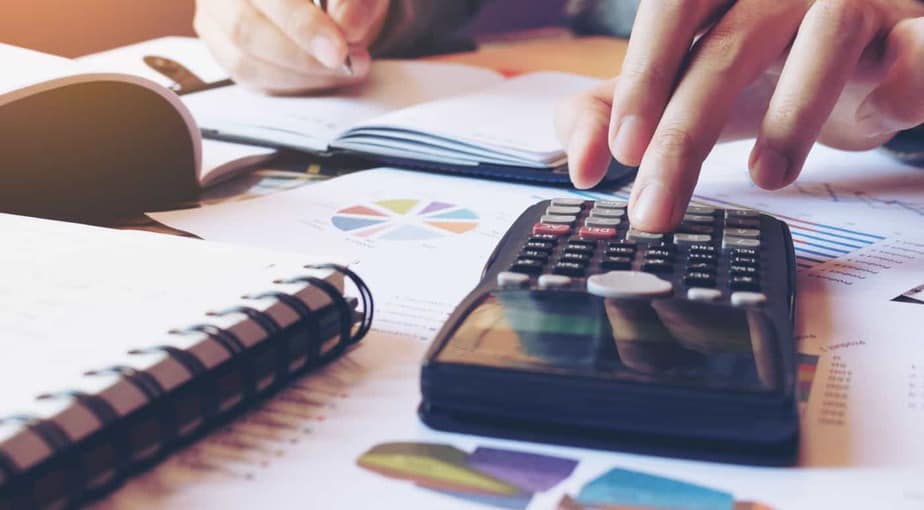 WARNING: It should never cost money to apply for a scholarship. If a website tries to charge you just to apply, MOVE ON.
You likely already have enough questions about starting college — where will you live? Will you work part-time? What will you study? You don't need more questions about the process of earning a scholarship.
To help, RAVE Reviews compiled answers to some frequently asked questions about the scholarship application process. With this information, it's easier than ever to apply for a college scholarship from one of the 10 best scholarship websites.
Which is best for me: a merit scholarship or a lottery scholarship?
Many scholarships are awarded on the basis of merit, which is often judged on the following criteria:
Academic excellence
Extra-curricular activities
Community involvement
Lottery scholarships, however, are awarded at random. The idea is to give each student an equal chance of winning.
Work with a parent, guardian, or academic advisor to look at your record and see which kind of scholarship is the best fit for you.
If I apply, will I even win a scholarship?
It depends. The odds of winning a scholarship are greatly affected by the number of applicants the scholarship receives, as well as the effort you put into the application process.
Here are a few pointers to help increase your odds of winning a scholarship from one of the 10 best scholarship websites:
Seek a scholarship limited to your sport, city, or state
Choose a scholarship related to an extra-curricular interest or skill of yours, or to your area of academic interest
Will extra community service work really help me win a scholarship?
Yes! Many college scholarship providers view community service as a sign that the recipient is willing to give back to the community that supported their education.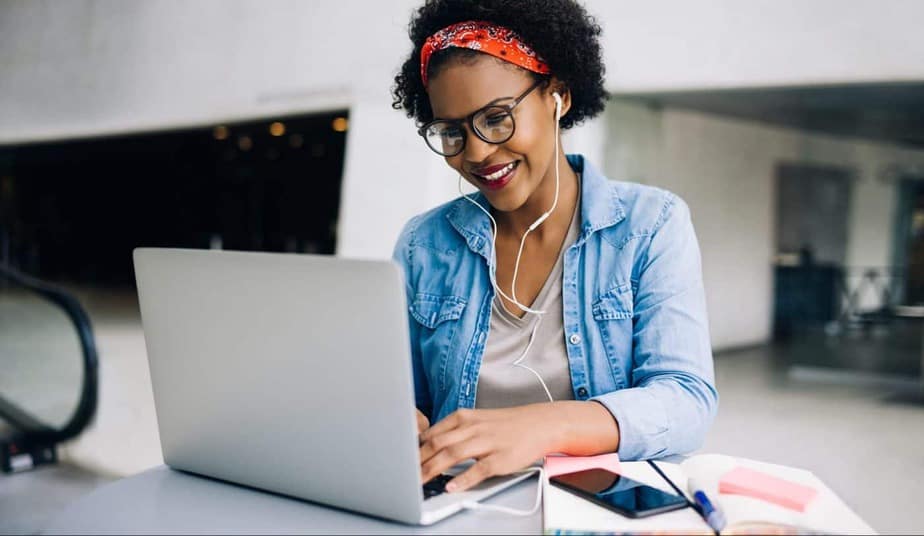 Who should write my letter of recommendation?
A good letter of recommendation is an important part of the scholarship application process. Here are a few suggestions for people in your life who could write you one:
Teacher
Employer
Mentor
Parent, guardian, or family member
Whomever you choose to write your letter of reference should be familiar with your accomplishments and able to clearly articulate why you're the best fit for the scholarship.
How important is my GPA?
The importance of your GPA depends on the scholarship. If your GPA is 3.6 and the scholarship requires a GPA of 3.7, don't waste your time applying for this scholarship. Instead, look for one better suited to your academic record.
However, you don't need to be at the top of your class to receive a scholarship. There are scholarships out there for all kinds of students. You just need to find one that fits you best.
Here are some types of scholarships appropriate for students from all sorts of backgrounds:
Academic
Average academic performance
Athletic
Scholarships for minorities
Scholarships for women
Creative
Community service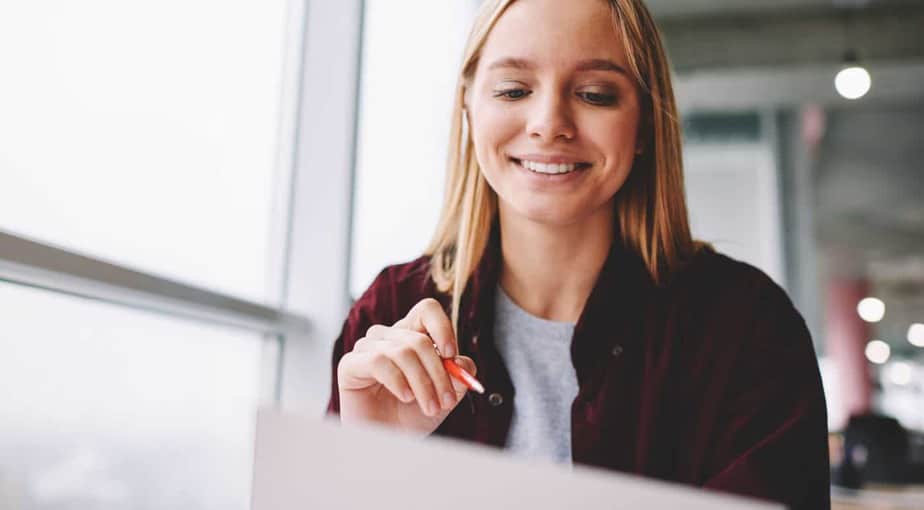 How do scholarship providers choose a winner?
This answer can vary among scholarship providers. It's important to carefully read over what the provider is looking for in an applicant before applying.
I've been awarded a scholarship — am I still eligible for financial aid?
The simple answer is: Yes! Being awarded a scholarship doesn't disqualify you from receiving other forms of financial aid.
Now you know what it takes to apply for a college scholarship. Read on, and pick the website that's best for you.
Methodology
When compiling this list, RAVE Reviews carefully examined similar lists from all over the internet. We compiled and triangulated college scholarship website rankings from authoritative sites like U.S. News & World Report, CollegeRank.net, and TheScholarshipSystem.com. When evaluating these lists, we looked at the following data:
The frequency with which the scholarship site showed up on similar lists across the internet
The amount of money awarded annually in dollars
The range and variety of scholarships offered on the site
With this information, cutting the cost of a college education is easier than ever. We'll see you in class.
Best Scholarship Websites
Like a dating site for students seeking scholarships, Scholarships.com is simple. Begin by filling out a profile and answering some questions. Then, the site filters through your criteria, generating a shortlist of scholarships that might be right for you.
Scholarships offered on the site are wide-ranging, appropriate for all sorts of students with all kinds of interests. On the site, you can search for scholarships based on academic major, athletics, art, ethnicity, first in family, GPA, minority, music, and type of scholarship.
In addition, scholarships and grants on the site come from a variety of sources, including colleges, universities, organizations, foundations, corporations, and the government.
Using the site also gives you access to insider information about over 4,000 colleges and universities. Use Scholarships.com and you'll find what you need to know about admission stats, athletics, enrollment data, academic majors, tuition, and financial aid.
With this kind of help from one of the best scholarship websites, attending the school of your dreams is within reach.
Students using Sallie Mae's "Scholarship Search" function quickly gain access to millions of scholarships and billions of dollars available in college funding.
First, register to create an official account. Note: you have to finish registering with Sallie Mae to access the real scholarship search function.
Next, narrow your search based on criteria like field of study and the college or university you hope to attend. If you are registered, you can also access the college-planning calculator tool.
Another unique and useful function of Sallie Mae is the letter analyzer. Using this function, you can analyze any written correspondence between you and the school you dream of attending.
Once mainly known as a lender of school and home loans, Sallie Mae is now among the best scholarship websites online.
Simply creating an account with Unigo streamlines the scholarship application process. With an account, you can save personal scholarship results and essay questions. This feature helps prospective students fill out future Unigo Scholarship applications quickly and easily!
Next, complete your profile and see personalized scholarship results in a matter of minutes. Then, finish up your scholarship entries and check back every month for your updated personalized results. It's that easy!
Unigo even offers their own annual $10,000 scholarship. In 2018, the prompt for this scholarship was: "Imagine a historical figure is brought back to life. Who is it? What's their favorite mobile app?"
Other features from Unigo include a college match tool, over 650,000 college reviews (write your own!), and a directory for all kinds of scholarships, including those for minorities, athletes, area of study, and state of residence.
Working with over 3,000 institutions, Cappex.com has all the information you need to find the scholarship that's right for you. To get started, simply create a profile by selecting gender, ethnicity, and current level of enrollment. Cappex then asks if you're a first-generation student, a student with demonstrated financial need, LGBTQIA, disabled, or an eligible non-US citizen.
You can even narrow your search by application deadline or minimum award. With Cappex, you can find out about the Pioneers of Flight Scholarship, or the JUST POETRY!!! Scholarship. Another perk of using Cappex is a tool that calculates your odds of getting into a college before you even apply!
Using Cappex, one of the internet's best scholarship websites, you'll find the money you need to succeed in school.
Hosting over 1.9 million searchable scholarships, grants, and fellowships, as well as over 4,000 scholarship providers, Peterson's is the place to find valuable tools for managing your college finances.
Their scholarship search tool quickly and easily finds available scholarships by school type, ethnicity, gender, field of study, state of residence, award type, and more.
With Peterson's, you can explore scholarships like the Slovenian Women's Union of America Scholarship Foundation, the American Indian Graduate Center (AIGC) Fellowship, or the Bisexual Foundation Scholarship Award.
The site also offers military discounts on access to its entire library of digital test preparation resources, as well as tips on how to use high school math in your real life personal finances, and pointers on how to manage student debt. Other helpful blog posts include "Pell Grants: A History, Explanation, and Guide," and "How a Family Pays for College."
All these features and more make Peterson's one of the best scholarship websites for all kinds of students.
The College Board is a source for various college planning tools, with a division called Big Future focused specifically on scholarships. The site hosts scholarships and other financial aid and internship information from more than 2,000 programs — providing up to $6 billion to help fund your college dreams.
Simply fill out your personal information — the more detailed the better! Then add your academic information, as well as the type of award you're interested in (internships, loans, federal aid programs, or research grants).
The College Board even lets you select whether you'd like to be considered on academic achievement or demonstrated financial need, while indicating any career or group affiliation that might increase your odds of winning a scholarship. Have experience with amateur or community radio? There's a scholarship for you on College Board.
With a simple and streamlined process, it's easier than ever to find the scholarship you need with College Board.
Owned by Monster.com, Fastweb claims to have more than 1.5 million scholarships in its database — that's a possible $3.4 billion in available funding! There are scholarships available in the Fastweb database for all kinds of students, from high school seniors looking to get ahead of the game, to veterans completing their education.
Here's how it works: Fastweb.com uses your strengths, interests, and skills to find scholarships for which you qualify. Simply complete your Fastweb profile, and the site helps you keep track of scholarships you're interested in, as well as completed scholarship applications.
Fastweb can also help you find financial aid and match you with the right school. Need a part-time job while you're a student? Fastweb can help with that too.
Simply log in and you'll agree, Fastweb.com is definitely one of the 10 best scholarship websites.
A service of online textbook retailer Chegg, Chegg Scholarships is a quick and easy way to find the right scholarship for you. Free to use, Zinch has an up-to-date and intuitive interface to search and compare available scholarships.
Once registered, you can browse relevant scholarships based on current student status. Simply select the type of scholarship you're seeking: vocational, undergraduate, or even grad school. Next, use your zip code, GPA, or age to narrow your search.
Additionally, other functions help you keep track of application deadlines and submission requirements. Simple and effective, Chegg Scholarships belongs on any list of best scholarship websites.
Scholarship Monkey is a free and easy database that allows prospective students to search for relevant scholarships.
One way to find scholarships with Scholarship Monkey is a personalized search. In a matter of minutes, create a profile and begin receiving information on scholarships that matches your specific needs and areas of interest.
You can also use the keyword search function. There's a comprehensive list of scholarships in the database to browse through, including minority and gender-based scholarships.
In addition, you can search for scholarships based on religion, athletics, or state of residence.
Broke Scholar's specialty is providing information about third-party scholarships and grant money. With Broke Scholar, you can search for scholarships, grants, and fellowships. Users can also narrow their search, filtering by gender, study area, ethnicity, academic level, and more. The site even helps you manage application deadlines with the due date calendar function.
Broke Scholar also provides numerous blog posts on subjects ranging from "How to Apply for Scholarships — Some Simple Tips and Tricks" to a guide on writing the perfect scholarship essay.
Use Broke Scholar and the process of applying for a scholarship will be quick and painless. It's definitely one of the 10 best scholarship websites.