Receiving health care services via electronic or telecommunication technology, also called "telemedicine," is here to stay for us two-legged beings—but also increasingly for our pets.
Choosing this new form of health care likely raises many questions. Primarily, can quality health care really be conducted over the internet?
The Online Veterinarians We RAVE About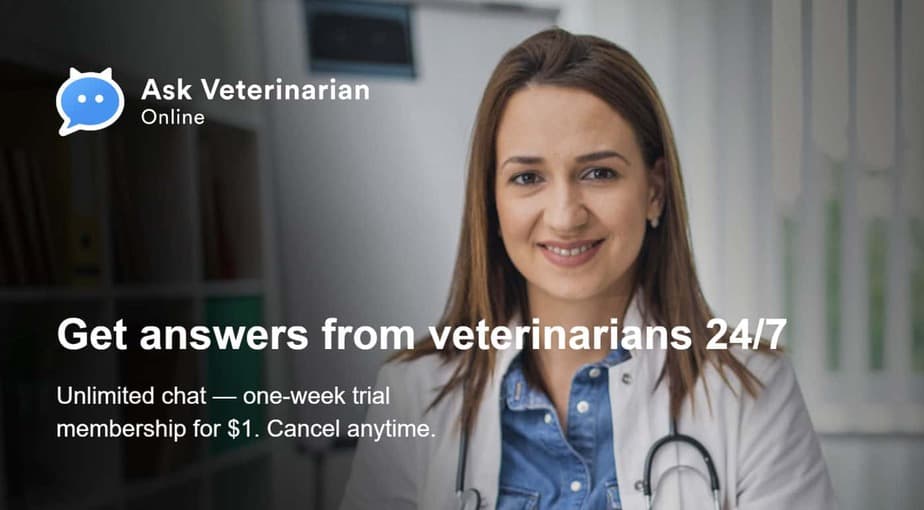 Best Overall Online Veterinarian
Askaveterinarianonline.com
Best Online Veterinarian for More than Just Dogs and Cats
Justanswer.com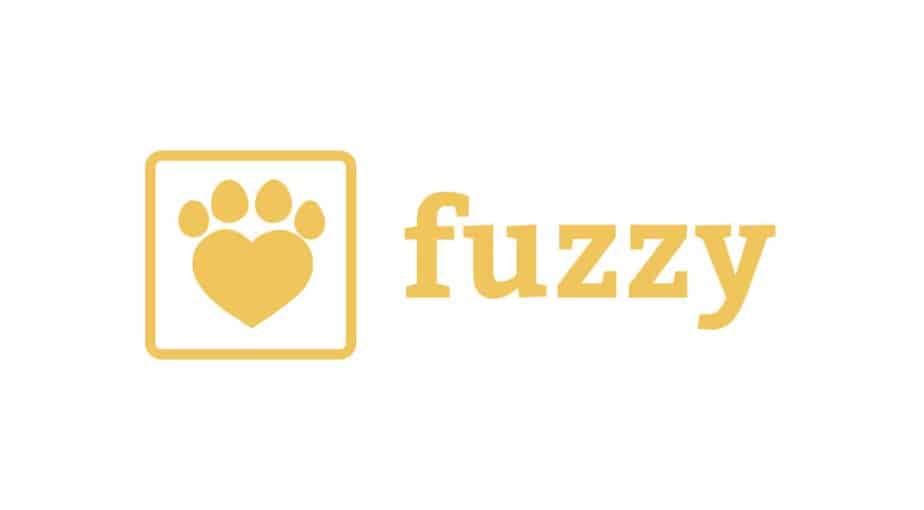 Best Online Veterinarian with an App
Yourfuzzy.com
The answer is yes, many services provided by doctors—and now veterinarians—can be quickly and conveniently administered entirely online, from simply asking a question (you doing the asking, of course, not your pet) to addressing a broad range of other pet-related health concerns and issues.
If you're looking for an online veterinarian, this article will tell you everything you need to know to get started with this revolutionary form of health care that's transforming the pet-care industry.
Whether you're a tech-savvy Gen Z'er or whether you keep a well-worn copy of Sending Emails for Dummies close at hand, telemedicine is a new concept that's reshaping the way we think about health care and the doctor-patient relationship.
The first question many people have when considering veterinary telemedicine can often be, is veterinary telehealth even legal?
As long as a veterinarian-client-patient relationship has been established according to the state in question's veterinary practice act, the answer is yes. As defined by the American Veterinary Medical Association, the veterinarian-client-patient relationship, or VCPR, is the basis for interactions among veterinarians, their clients, and their patients.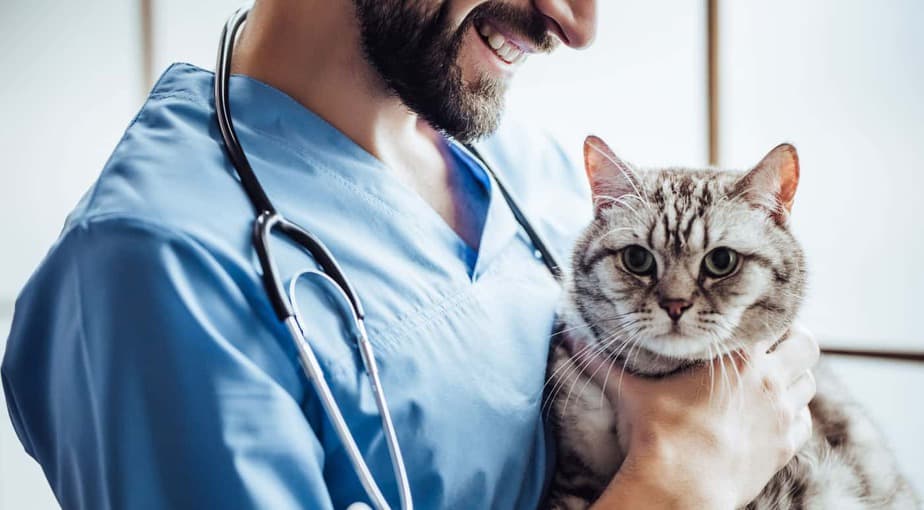 But wait, will I need a bunch of fancy computer equipment to take advantage of telemedicine for my animal companion? Good question.
The truth is, telemedicine technology needs are really quite simple. In fact, most laptops, tablets, or even smartphones are perfectly capable of conducting a telehealth appointment.
Not everything you need to take your pet to the vet for can be taken care of online, of course.
So, let's now talk a bit about how telemedicine works and what kind of veterinary issues telemedicine is well suited to address.
How Telemedicine is Used
From identifying skin allergies to addressing digestive issues, many of the most common reasons pet owners schedule office visits with a veterinarian can be addressed just as easily online.
Post-surgery check-in or follow-up on new medication can be quickly and easily handled online, all without the stress and time consumed by what are most often routine office visits.
Identify home-care treatment options
We've all been there: We go through the hassle of scheduling the appointment and the scratches and bites involved with getting your kitten into the car, only to have the vet say, "Let's just keep an eye on it," or offer simple ways to take care of what's ailing your four-legged friend at home.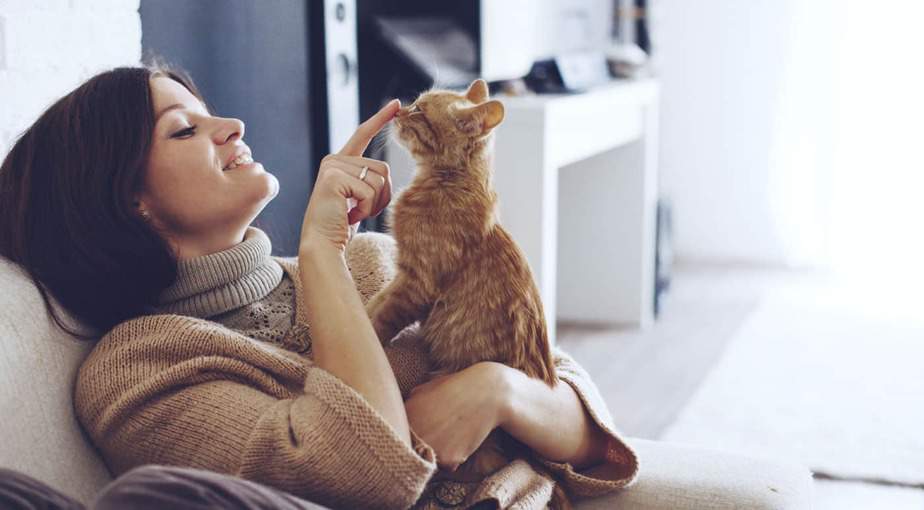 These situations can be easily avoided with telemedicine. If time is the best medicine for what your furry friend has going on, then the doctor can tell you from the comfort of your own home.
In addition to what we've already mentioned, online vets are a great choice when all you need to do is get a prescription refilled, ask a simple question, consult your veterinarian on a holiday or after hours, or if your pet is too sick or injured to leave the house.
Veterinary care, like all sorts of health care, can be expensive. If you choose an online vet, here's an idea of what to expect when it comes time to pay the bill.
How Much Telemedicine Costs
There isn't a lot of data about how much online veterinary services cost as opposed to traditional veterinarians.
Studies have compared the saving potential offered by choosing telemedicine in general, finding that a traditional office visit costs around $150, while a telemedicine session costs about $80. Sometimes the service is free, particularly if you just have a question.
While the jury is out on exactly how much money telemedicine can save you, telemedicine does reduce the cost of health care, no question.
What's for certain is that telehealth does expand access to health care for patients who might have issues finding care for themselves or their pets.
What Are the Drawbacks of Telemedicine?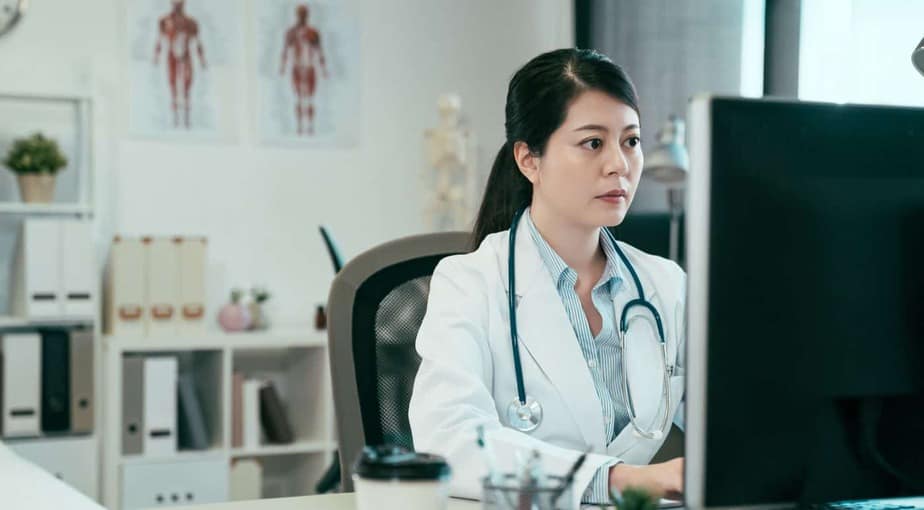 Telemedicine isn't suited for all your veterinary needs. Broken bones, thorough examinations, blood draws, and lots of other forms of medical testing cannot be performed by an online vet.
In addition, telehealth does raise concern about patient confidentiality, and many insurance policies don't cover it.
Nevertheless, online vets are bringing their services to a whole range of new people, and of course, they're four-legged friends. And keeping your pets happy and healthy is, in the end, what it's all about.
Ready to try an online veterinarian for yourself? Here are the 10 best online veterinarians.
Methodology
When researching this article on the ten best online veterinarians, RAVE asked for input from a national online platform for journalists, backed by online research of our own. When we evaluated the online veterinarians to include in this article, we looked at the following:
Whether services are offered partially or completely online
Ease of use
Fees
Kinds of animals treated
Extra services, like blogs, articles, and instructional videos
With this criteria in mind, we came up with a thorough list for anyone seeking online veterinary services. If you're ready to choose the veterinary telehealth service that's right for you and your pet, keep reading.
The Best Online Veterinarians
1
Askaveterinarianonline.com
Our overall best online veterinarian is Askaveterinarianonline.com. Several things set this service apart, including the 1-week trial period available for only $1. We also love the simple and easy-to-use interface and the unlimited one-on-one access to a vet 24/7, even on holidays.
Ask a Vet will answer almost any question you might have about your pet's health, guiding you through care instructions, diagnosis and treatment options, home remedy recommendations when applicable, and suggestions for preventive care.
Maybe best of all, Ask a Vet covers all sorts of animals, including the usual dogs and cats, but also birds, horses, reptiles, and fish. And once you have an account, you can share it among your family, no questions asked.
One thing we didn't like about Ask a Vet is that it is a bit difficult to figure out how much access costs after that $1 trial period. But many simple questions will be answered for free.
Next in our ranking is Vetlive.com. VetLIVE is our second best online veterinarian based on the thorough and informational home page. With VetLIVE you can simply ask a question about your pet, and even upload photos and medical documents to get a more complete answer—a definite plus to this service.
A feature we really like about VetLIVE is that while most answers to your questions are ready within minutes, if there is some delay you can elect to be conveniently alerted by text or email when a response is ready.
A word of caution about VetLIVE is that how much it's going to cost depends on the level of service required to answer the question, and the time of day or night the question is asked. Registration is required for all services, and information about a free trial membership is not easy to find.
Nevertheless, one of the best reasons to choose VetLIVE for your pet-care needs is the VetLIVE Charitable Trust, which collects funds for a variety of pet-related charities.
Next up in our ranking of the ten best online veterinarians is Yourfuzzy.com. With a clear and easy-to-use main page, Yourfuzzy offers everything via the app, including treatment plans for issues ranging from digestive problems to skin and dental health, mobility improvement, and many others.
Digital vet consultation is also available through the app, as well as the convenient delivery of medications and supplements, and the consolidation of medical records all in one spot. Issues best suited for Yourfuzzy include anxiety management, flea prevention, skin and coat protection, mobility improvement, and oral health.
Live consultation is also available from Yourfuzzy seven days a week, though hours are somewhat limited. And while Yourfuzzy is a tiered, fee-based service (not cheap on the upper end) we appreciate how easy it is to find information on how much different services cost, which is clearly outlined on the main page.
Next up in our ranking is Telepaws.com. TelePAWS provides convenient, real-time video conferencing, intended for non-urgent care and general questions. They also provide prescriptions for non-urgent care.
TelePAWS can also refer patients to a specialist in their area. The process with TelePAWS is pretty user-friendly. Registration is free, with a $20 monthly subscription entitling patients to six appointments per year. TelePAWS is one of the best value online vets in our ranking.
After requesting an appointment, a TelePAWS veterinarian will contact you via phone or email before connecting for a video conference. In addition, the website hosts informative articles, telling you everything you need to know about a virtual appointment from Telepaws, and a whole lot more.
Rounding out the top five in our ranking of the best online veterinarian services is Justanswer.com. With Just Answer you can chat with a veterinarian online in a matter of minutes, 24 hours a day, 7 days a week—even holidays.
Common issues that Just Answer addresses easily include breathing issues and problems eating and drinking. Just Answer's veterinarians can go over your pet's symptoms and discuss medications and behavior, all with unlimited access. There is a 1-week trial membership available for just $1.
Maybe best of all, Just Answer can help animals from dogs and cats to more unusual animals like guinea pigs or even chickens.
Banfield Pet Hospital is next in our ranking of the ten best online veterinarians. Banfield's Vet Chat service, available with a Premium Wellness Plan, gets you access to a veterinarian any time of the day or night.
While Banfield's Vet Chat is a valuable service, it can't prescribe or refill medications, treat, diagnose, or offer a prognosis. Nevertheless, if you're looking for general advice and guidance about the health and wellness of your pet, Banfield is a great option in the realm of online veterinary medicine.
In addition to Vet Chat, Banfield's site itself is a valuable resource, including information on all sorts of pet health care issues. It features useful articles on dental care, parasite control, and nutrition.
Now we want to tell you about Petcoach.co. With Petcoach, you can ask a vet a question for free, and you can attach up to three photos with your inquiry.
Common questions for Petcoach include health issues like lethargy and excessive water drinking. You can also inquire about nutrition, pet care tips, and issues unique to specific breeds.
In addition, Petcoach hosts a robust educational center including answers to general health questions, behavior and training, nutrition, and care. It's a great resource for any pet owner looking to keep their four-legged friend healthy and happy.
Eighth in our ranking of the best online veterinarians is DrCroom.com. In addition to a mobile veterinary service, limited to Dr. Croom's home state of Michigan, Dr. Croom offers video vet appointments for those outside of the area. This website is also helpful for those who don't need in-office appointments, or if they're too expensive.
A video vet appointment with Dr. Croom is an easy and convenient way to take care of minor health issues for your pet, like unexplained limping, skin irritation and bumps, and other non-emergency scenarios.
The service isn't free, and it's not in real-time (you have to make an appointment). But at $49, it's a much more affordable and convenient alternative to the average office visit. It's also worth noting that Dr. Croom served in the Army Veterinary Corps, meaning with Dr. Croom you'll be supporting a veteran-owned business.
Ninth in our ranking of the ten best online veterinarians is Drruthpetvet.com. This site is run by Dr. Ruth MacPete, a frequent media contributor on the subject of pet care, health, and wellness.
While Dr. Ruth's Ask a Vet service is relatively limited—intended for non-urgent general pet questions—Dr. Ruth Pet Vet is a great place to find reliable information about common health issues, and even to ask non-urgent veterinary questions.
Another small drawback is that you have to check back on your own to see if your question has been answered. On the plus side, Dr. Ruth offers some answers to commonly asked questions, such as questions regarding microchips, preparation tips for new pet parents, and an informative post on how regular checkups can benefit your pet.
Otherwise, Drruthpervet.com is chock full of pet tips and news to keep you well informed and your four-legged companion as healthy as can be.
10
The Green Bay Allouez Animal Hospital
Our tenth best online veterinarian shows that even smaller regional vet hospitals are getting into the veterinary telehealth game. While Green Bay Animal Hospital doesn't offer true online vet appointments, their site does offer a robust Puppy 101 video series.
Puppy 101 is a series of videos available on the hospital's website discussing subjects like what to consider before getting a pet and what to expect after getting a pet, like cost and how to pick the best pet for your family.
The series also offers pointers on how to choose the right veterinarian, and helps with obedience and potty training.