We recommend products based on unbiased research from our editorial team. We may receive compensation if you click on a link.
Read More.
American restaurants are a collective mirror, reflecting the culture and diverse heritage of the United States of America.
Other cuisines reflect their cultures too, but nowhere else is the result as regional and eclectic as it is in the USA.
From classic French fine dining in New York City to a conceptual avant-garde experience in Chicago to traditional Texas barbecue: American restaurants display their greatness from coast to coast in a variety of forms, techniques, and traditions. The inspirations are local and global, all at once.
What these restaurants also show is the absolute genius of their chefs. With awards and accolades each restaurant comes alive in the vision it owes to its culinary minds, minds who often takes risks and explore deeper questions than just what to eat. Also notable is the book list that emerges from these establishments in the form of beautiful and informative signature cookbooks.
The restaurants featured in this list have the usual concentrations in urban areas, with New York City carrying a significant amount of the selections. There are some rural places that make the list, like a steakhouse in Taylor, Texas, and the city of Charleston, South Carolina, more than hold its own in terms of placing its excellent dining option amidst the national food scene.
[divider]METHODOLOGY[/divider]
The selection process for this list of the 50 Great American Restaurants was based on triangulated data from the most recent rankings on Eater, Business Insider, The Daily Meal, Trip Advisor, and Open Table, along with special attention the most recent James Beard Awardees. Once the list was compiled, ranking used the aforementioned sources plus additional information available on Wikipedia and local digital food journalism along the following criteria:
(1) "nostalgia rating" (i.e., their "classic" status within American society, especially in relation to their own geographic region and chefs),
(2) their "taste rating" (i.e., their culinary and gastronomic qualities),
(3) their "cult rating" (i.e., their quantity and quality of enthusiasts and awards), and
(4) their "hospitality rating" (i.e., their service and attention to the full experience of the meal). Each rating is calculated on a 5-point Likert scale with a total Rave Meter assigned on a cumulative 20 point scale.
While some of the restaurants are newer and others are quite old, the list is based on the most up-to-date information available, to ensure that you can feel confident in your selection being current and on present trends in the ever-changing food world. Read through the list and know that from one to fifty, there isn't a bad meal to be had on the list!
[divider]MOST ICONIC RESTAURANTS IN THE USA[/divider]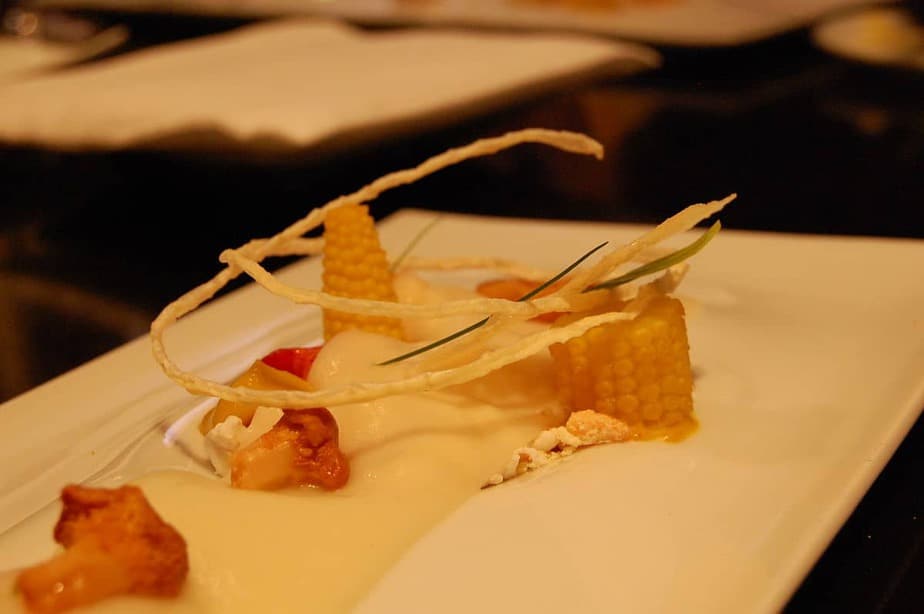 The number one fine dining restaurant in the United States and three star Michelin awarded winning Alinea, catapults patrons culinary experience to new heights with its creative molecular gastronomy. "Rising Star Chef of the Year Award," "Best Chef in the United States," and James Beard Foundation's "Who's Who Inductee" head chef Grant Achatz creates an over-the-top sensory science lab for diners in his Chicago kitchen, where beauty, surprise and whimsy collide. With dinner courses lasting up to four hours and masterfully chosen wine pairings, the highly sought after reservations make this experience of a lifetime a memory not soon forgotten.
The sheer beauty of the platings (which are sometimes the size of a full table) is but one example how this restaurant much more than a food establishment. The culinary experience here is amplified across all the senses and into a set of concepts that not only delight but also provoke thought. Featured in the Netflix series Chef's Table, with the stunning story of the chef's journey from losing his sense of taste back into a stronger, more innovative and collaborative approach. Add to all that, the boldness is not a trope or a safety net: Alinea just redesigned its floor plan, decor, and menu and seems to be as fresh and ahead of the current as ever.
A "star" Eater list selection (this means that it has been chosen for three consecutive years), #2 ranking on the 2017 Business Insider list, 3 Michelin Stars, lead appearance on Netflix season 2, #1 ranking on The Daily Meal,  #6 world ranking and #1 in USA for the 2016 travellers choice award make this top choice a no brainer.
Nostalgia – 5/5
Taste – 5/5
Cult – 5/5
Hospitality – 5/5
Rave Meter: 20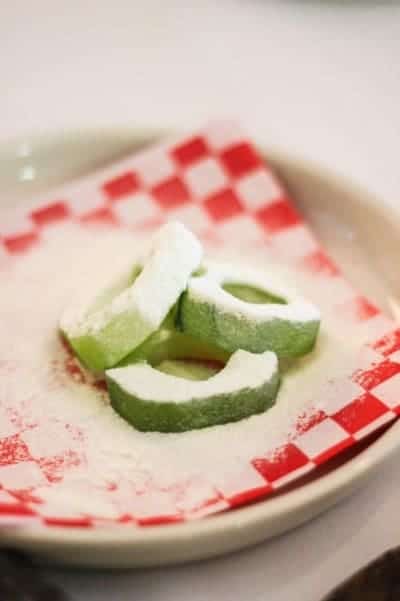 Exemplifying farm to table, the idyllic grounds of Pocantico Hills (about one hour outside of New York City) are home to roaming grass fed cattle, bounties of organic produce, expansive pastures, and the esteemed Blue Hill at Stone Barns restaurant. Giving diners a "bucket list experience," with incredible individualized service, fifteen plus courses which span three to four hours deliver the freshest, most clean ingredients to a small plates styled meal.  A varied and availability-based tasting menu, largely dominated with vegetarian cuisine and at the complete discretion of Chef Dan Barber, give diners no choice but to go to the farm and embark on his food odyssey.
Barber served on the President's Council on Physical Fitness, Sports and Nutrition under President Obama, has earned a number of James Beard Awards, including the country's Outstanding Chef in 2009, and was named one of Time magazine's 100 most influential people in the world. Barber's opinions on food and agriculture appear in print at the New York Times and other outlets. This resume is impressive in itself, but it shows the investment that this restaurant places on the concept and principles of its food. The food is not secondary, but its execution is a holistic task. Farm to table here spares nothing, including the formality of a traditional serving, and the restaurant has done away with tipping to create a more equitable and just compensation arrangement. It is absolutely integrated from philosophy to plating and beyond.
Blue Hill at Stone Barns won the restaurant of the year at Eater, a #13 ranking on Business Insider, the 2017 James Beard Award for Outstanding Service, and a  #11 ranking at The Daily Meal. It is a second to none second place.
Nostalgia – 5/5
Taste – 5/5
Cult – 4.75/5
Hospitality – 5/5
Rave Meter: 19.75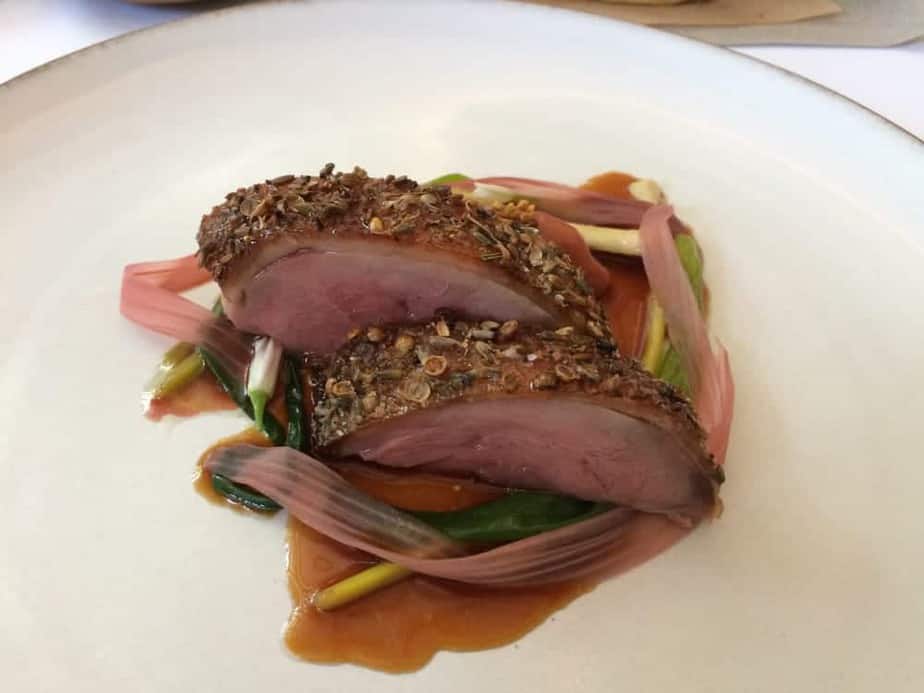 Impeccable. Perfection. Highly tailored 'experience' dining. Eleven Madison Park in New York City lives up to its accolades as the #3 restaurant in the world. As a diner, expect the multi-course dinners to be paired with the sommeliers finest offerings and unique cocktail enhancements. Menu gems like braised oxtail, caviar and butter poached lobster sing with a precision only Chef Daniel Humm can deliver. A light mushroom broth infused with thyme, served in a tea cup, with a bite-sized truffle crouton on the side is a classic and innovative opener. Little bonuses like private kitchen tours, take-away treats and complemented with energetic, savvy service, this three-star Michelin restaurant is fine dining at its summit. A high staff to diner ratio ensures nothing is lacking at Eleven Madison Park.
Owned and operated by Chef Humm and restaurateur Will Guidara, this historic site has been revived and launched into culinary tour de force. Nowhere is this more visually apparent than in the eponymous Eleven Madison Park: The Cookbook, which features clean and striking food photography and inspiring recipes and reveals some of the magic that comprises their repertoire. Their innovative and locally-sourced approach gently nudges at their classic fine dining identity with approaches like including a fine beer service with the classic wine selection.
Eleven Madison Park is ranked #1 on Business Insider for two years consecutively, boasts three Michelin Stars and four stars in The New York Times, placed #4 at The Daily Meal, won Les Grandes Tables du Monde, and many, many more. Again, this ranking is splitting fine and exquisite hairs.
Nostalgia – 5/5
Taste – 5/5
Cult – 5/5
Hospitality – 4.5/5
Rave Meter: 19.5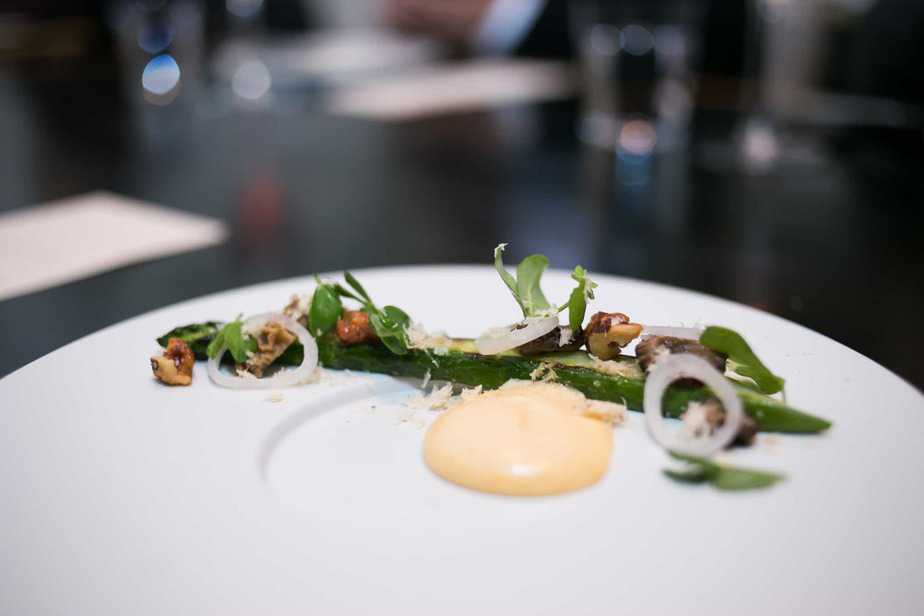 Chef Corey Lee's three Michelin star rated Benu gives San Francisco Bay diners an Asian-American masterwork. Understated decor devotes diners full attention to the multiple course meal executed with impeccable French precision and robust Asian flavors. Sea cucumber, quail, and caviar are juxtaposed with traditional Asian ingredients to innovate and find new depths. Some dishes focus on flavor, others on ingredients and concept, but none compromise on either. Platings are especially exquisite, matching the minimalism of the decor. Chef Lee resists the easy fusion label, opting instead for a conceptual approach that is steeped in the blended eclecticism of the American West Coast. This is American food, Lee claims. Highly lauded for congenial, attentive service through the up to four-hour meal, Benu hits notes that create a not to be forgotten culinary adventure.
A goodwill ambassador for his hometown of Seoul, Korea, Chef Lee drives and directs the philosophical approach to food — from sourcing to cooking to composition — and the complex regional, national, and international identity of the restaurant. This juxtaposition of different inspirations gives the diner a meal that serves as a self-exploration and a gastronomic pilgrimage. Above all, Chef Lee takes the artistic approach of the greats and allows his own voice to speak through his food.
Benu is a "star" rated Eater list member, boasts 3 Michelin Stars, ranks #8 on Business Insider, and a four-star rating in The San Francisco Chronicle, with several other honors. Without question, it belongs among the best and brightest of modern American cuisine.
Nostalgia – 4.75/5
Taste – 5/5
Cult – 4.5/5
Hospitality – 5/5
Rave Meter: 19.25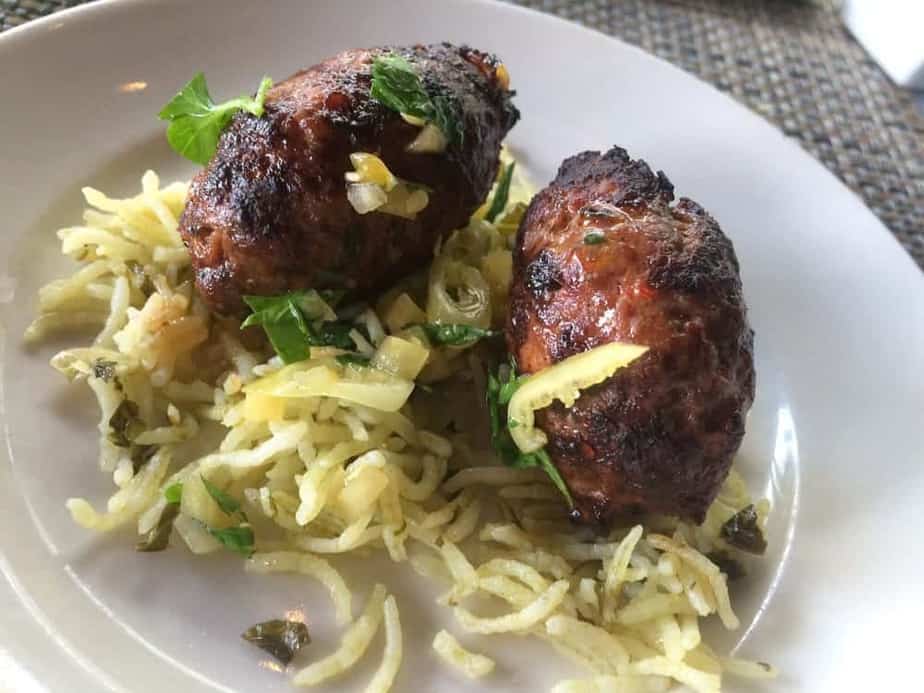 Unassumingly housed in a Philadelphia business district, Zahav draws diners with its spicy, meaty aromatics and domination on Israeli cultural cuisine. Honored for its generous and welcoming staff it's no wonder that James Beard award-winning chef Michael Solomonov has patrons waiting up to one year for advance reservations. Whether sitting at the Chef's table, bar or dining room, this mezze-styled meal springboards from the exquisite hummus and charred pita bread and gives Middle Eastern fine dining a destination spot. Vegetarians delight at Zahav's depth of offerings, while choice lamb and sirloin seared with precision stars
Chef Solomonov's inspiration was featured in a New York Times feature story, where Zahav reveals that he dedicated himself to Israeli food, after cooking Italian cuisine until then, after the passing of his brother. The impact of that loss combined with his own Israeli roots makes this restaurant more than a mere cultural sampling. Combining the diversity of the Middle East and Mediterranean, the richness of kosher cooking and Arab culinary heritage, Solomonov has made his mark and achieved a monumental testament to his heritage in Zahav — and the American food world is all the richer for it.
Zahav is "star" rated on the Eater list (where chef Solomonov won Eater's National Chef of the Year in 2014), ranks #43 on The Daily Meal, and is the 2016 Travellers Choice #14 restaurant in the USA. This is another flawless restaurant, with a concept and sense of purpose as strong as its flavors.
Nostalgia – 4.75/5
Taste – 4.75/5
Cult – 4.75/5
Hospitality – 4.75/5
Rave Meter: 19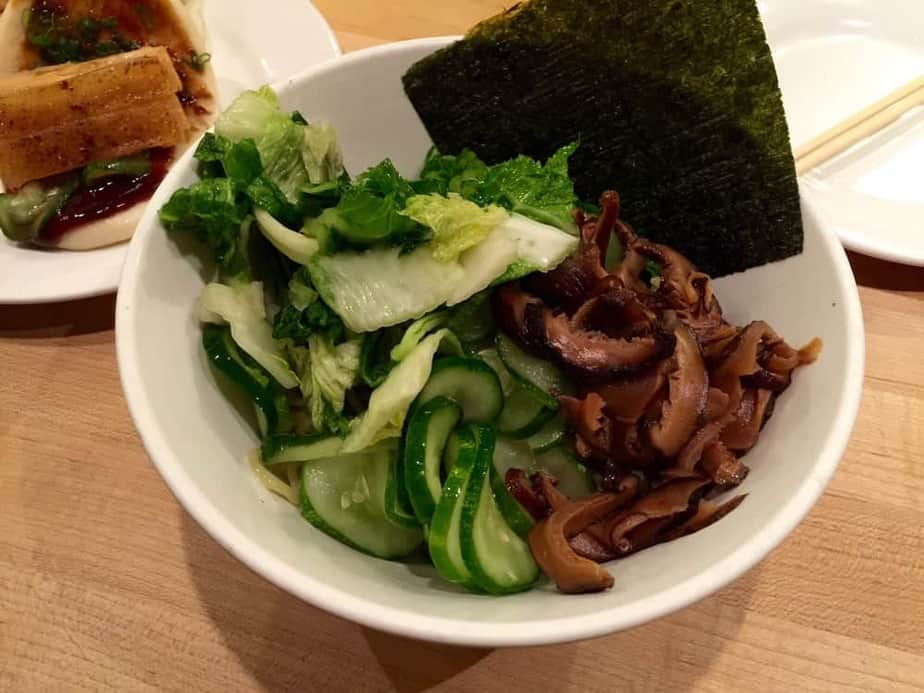 A brainchild of celebrated Chef David Chang, the Momofuku brand of restaurants represents Asian American fusion with bright twists. Momofuku Noodle Bar humbly began the enterprise, serving high quality, locally and responsibly sourced ingredients, elevating ramen and buns to platitudes unseen. Adventure and wit play into the imagination of the menu. Hozon Ramen, Shrimp Buns, and Classic Momofuku Ramen are lunch or dinner must-haves. Its two Michelin Star sister, Momofuku Ko, drops bold tastes and offers engaging banter with chefs and highly professional, convivial staff. Foie Gras with lychee, beef au poivre and the famed ko egg dazzle reign and the "come as you are" dress code creates a refreshingly casual vibe. Masked off the main street in a pseudo alley, this East Village find is not to be forgotten.
Chef David Chung is a highly decorated chef, with awards and accolades than can be mentioned here. He is also a major figure in the recent popularity of food media, with various appearances on HBO, PBS, and Food Network. His persona is as an edgy provocateur, manifest in his restaurant's lack of vegetarian options and no reservations policy. His experience in fine dining led him to lean more heavily on his time spent working in a small soba noodles establishment in Japan and his restaurant's' name Momofuku is a likely ode to Momofuku Ando, the inventor of instant ramen noodles.
Momofuku Noodle Bar and Ko have numerous awards to their name, including a starred listing on Eater, a #14 ranking at Business Insider, two Michelin Stars, and a #34 ranking at The Daily Meal.
Nostalgia – 4.5/5
Taste – 4.75/5
Cult – 5/5
Hospitality – 4.5/5
Rave Meter: 18.75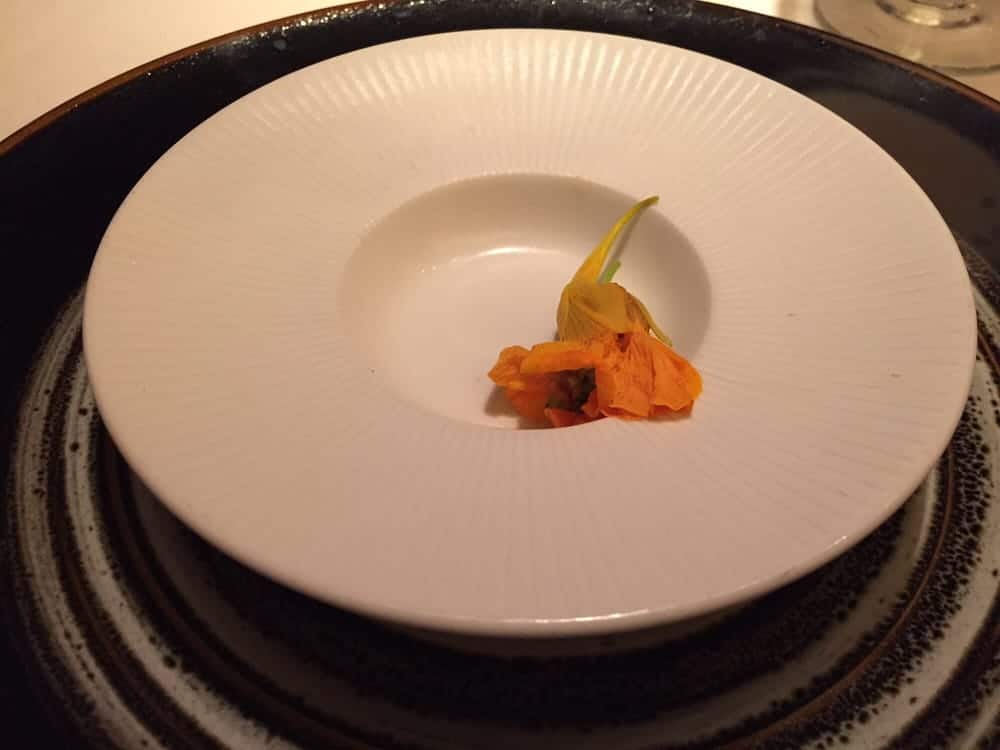 A rarity on the US fine dining scene is authentic, upscale Mexican food. Rick Bayless' Topolobampo answers and triumphs. An elevated, sophisticated next door neighbor to Bayless' Frontera, Topolobampo excites by offering options such as the Art Menu where dishes matches the dining room's decor, a 'choose your own adventure' style tasting 3, 5, or Perfect 7-course menu or one of the Chef's choice. Chicago's lunch and dinner options are given zest, spice and new life with Sopa Azteca, luscious Carne Asada and an array of sauces that linger and dazzle with complexity that goes well beyond chips and salsa. Perfect service, spot on wine pairings and contemporary cocktails are the norm at this 2017 James Beard Best Restaurant Award Winner.
While Bayless' name and well-known research and enthusiasm for Mexican food gives Topolobampo its initial recognition and founded it in 1989, the kitchen today is run by Chef Andres Padilla, whose roots take him to the food of his childhood, made by his grandmother. Topolobampo is named after a port on the coast of Sinaloa, Mexico, on the Gulf of California.
Along with being the 2017 James Beard Award Outstanding Restaurant, and ranking #85 at The Daily Meal, Topolobampo has a Michelin Star, a four-star rating by the Chicago Tribune, and was nominated the James Beard Outstanding Service award from 2011-2016. To extend and challenge preconceptions of Mexican food, there is arguably no place better than Topolobampo in the United States of America.
Nostalgia – 4.75/5
Taste – 4.5/5
Cult – 4.5/5
Hospitality – 4.75/5
Rave Meter: 18.5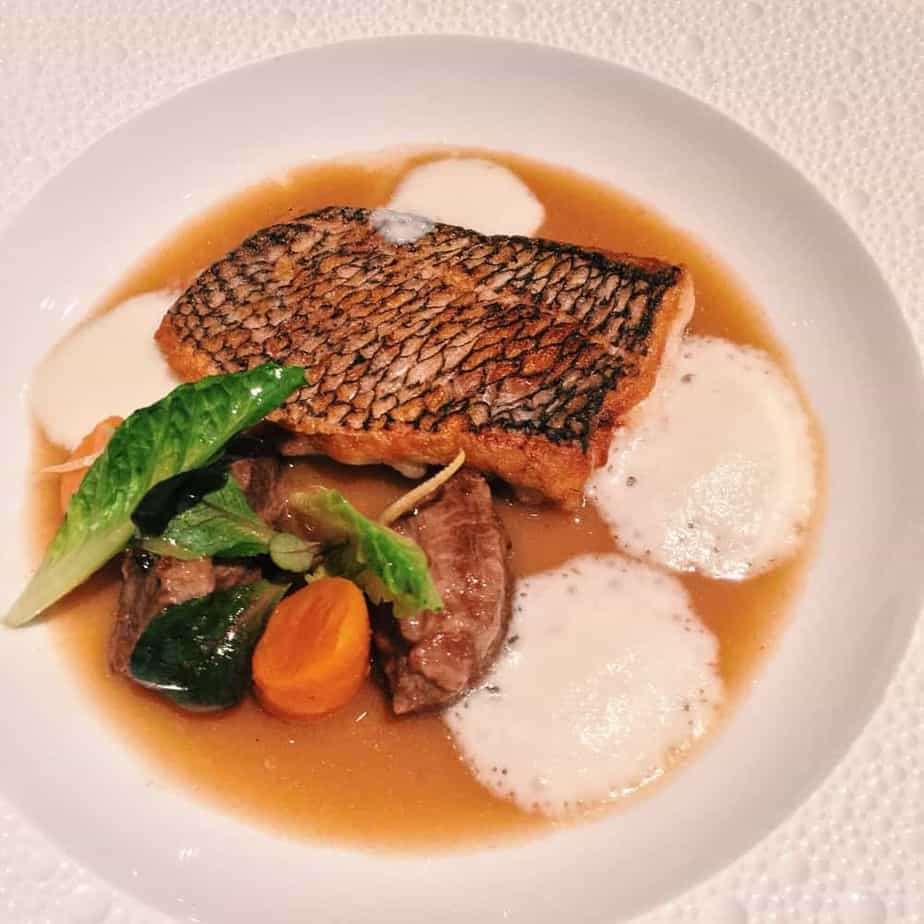 Thought of by many as one of the finest seafood restaurants in North America, Le Bernadin in New York City's Theatre District shows off Chef Eric Ripert enviable talent. Three Michelin stars and maddeningly difficult to find reservations for, the delicate precision and nuanced French flavors given to patrons makes an impression worth the wait. Lobster cappuccino, kingfish caviar or dover sole? Ripert's famed "barely cooked salmon" is an experience few can replicate. Sommeliers work closely to craft a perfect match for patrons in this formal, jacket required eating institution.
Le Bernardin was first born in 1972 and after receiving its third Michelin Star in 1980, it made its way across the Atlantic to be replanted in New York City in 1986. Three months after its opening it received a four-star review from the New York Times and has never dropped a star since. New York Zagat Guide has had it rated atop the category of "Best Food" for the last nine consecutive years. Chef Eric Ripert is the recipient of the Legion d'Honneur, France's highest honor and has made various television appearances and authored several cookbooks.
Le Bernardin is ranked #3 at Business Insider, boasts 3 Michelin Stars, is ranked #3 at The Daily Meal, was ranked #20 on the 2016 Travellers Choice, and has collected seven James Beard Awards since 1998 including "Outstanding Restaurant of the Year," "Top Chef in New York City," "Outstanding Service," "Outstanding Chef in the United States," "Outstanding Pastry Chef," "Outstanding Wine Service," and "Best Restaurant Design" in 2012. Without question, this is a restaurant worth an airplane ticket.
Nostalgia – 4.5/5
Taste – 4.75/5
Cult – 4.5/5
Hospitality – 4.5/5
Rave Meter: 18.25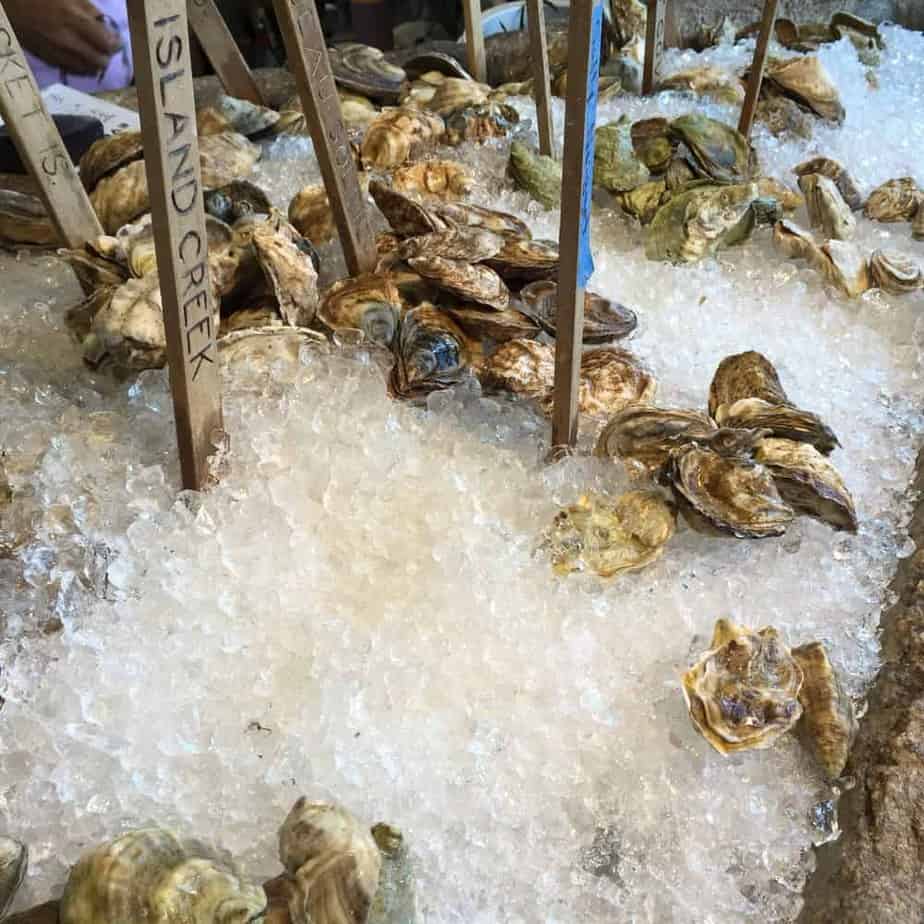 A Portland destination stop, the Eventide Oyster Company brings the most stellar of the sea to diners for brunch, lunch, and dinner — open 11 am to midnight everyday. The restaurant's showstopper is a signature slab of Maine granite which displays the most succulent, fresh oysters and prominent local shellfish. A cozy, inviting and unpretentious ambiance, Eventide Oyster Company is home to 2017 James Beard award winning top chefs for the Northeast, Andrew Taylor and Mike Wiley. A brown butter lobster roll with a cult following is another sought after star on their classically New England focused menu. Chowders, creative cocktails and innovative condiments keep dining room and patio full and the freshest seafood being hauled in daily.
Taking the name Eventide for the word that marks the transition between day and night, the mood is serious about shellfish but light and unpretentious about the company. During the day, the natural light pours in and illuminates the warm seating area and a full bar. At night the festive room is an envious sight for those walking outside.
Eventide Oyster Company has a starred listing at Eater and its pair of chef/owners, Andrew Taylor and Mike Wiley, won the James Beard Award for Best Chef in the Northeast region in 2017. This is another gem, in a great, iconic area of the United States food culture.
Nostalgia – 4.5/5
Taste – 4.5/5
Cult – 4.5/5
Hospitality – 4.5/5
Rave Meter: 18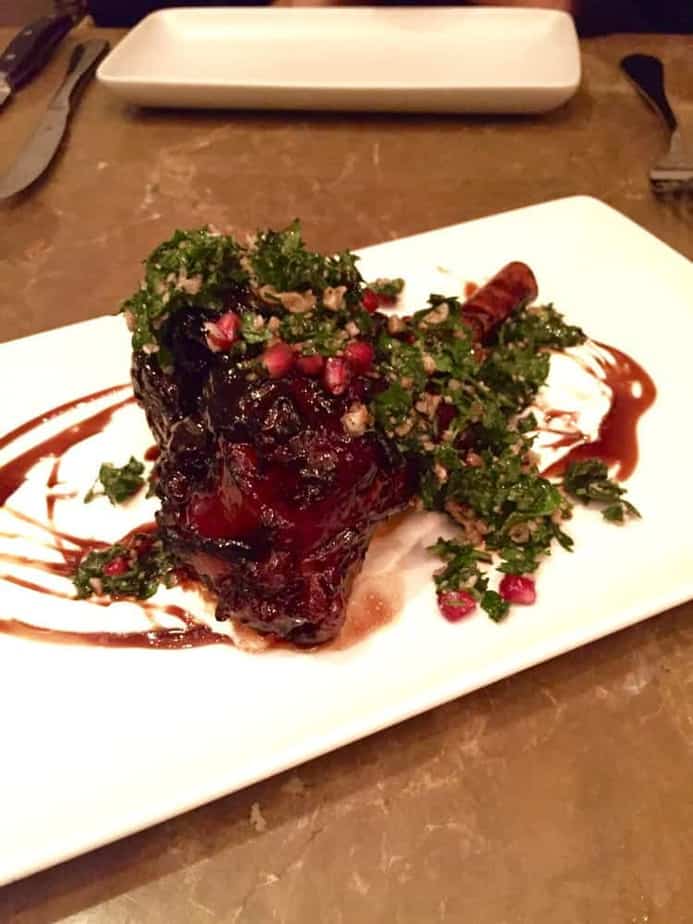 At Chef Alon Shaya's James Beard award winning Best New Restaurant in 2016, Modern Israeli food meets New Orleans and the reaction is sheer enthusiasm. Bright decor, expansive tables, serving lunch and dinner, Shaya draws throngs in with its perfect homemade hummus and hot from the oven addictive pita bread. With a service style consisting of small plates meant for sharing at the table, patrons can sample and indulge in multiple menu offerings. Dining go-to's like crispy curried cauliflower hummus, baba ganoush, falafel, halloumi and lamb kebobs make mouths water in anticipation and deliver a playground for one's palate.
Hand picked by legendary Louisiana Chef Jeff Besh, Chef Shaya was sent on a cooking pilgrimage through Italy to hone his skills in pastas and pizzas, Shaya's prodigy career has earned him Esquire magazine's "Chefs to Watch" in 2010, "Chef of the Year" from Eater New Orleans and New Orleans magazine's "Chef of the Year" in 2012, and being named finalist for Best Chef South by the prestigious James Beard Foundation 2012-2014. In 2017, Shaya won the James Beard Rising Star Chef of the Year. At his eponymous restaurant, Shaya serves a broad palette of Mediterranean kosher flavors and makes a place for Israeli food in the iconic food scene of New Orleans.
Shaya is ranked #19 at Business Insider and #49 at The Daily Meal, along with several other food awards.
Nostalgia – 4.5/5
Taste – 4.5/5
Cult – 4.5/5
Hospitality – 4.25/5
Rave Meter: 17.75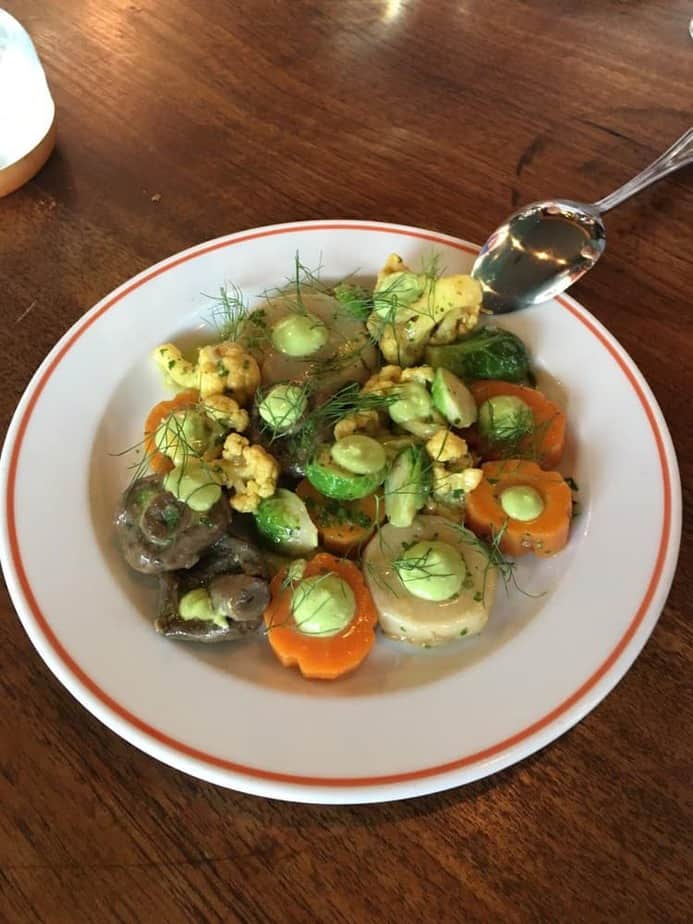 Going beyond shrimp and grits, southern fine dining is expounded on at FIG, a playful acronym for Food Is Good. Celebrated with James Beard awards and considered one of the best dining experiences that Charleston, SC has to offer. Head chef and local culinary icon Mike Lata (also the owner of The Ordinary) cultivates classic southern dishes with sophistication built around its regional area, the South Carolina Lowcountry.
Richly robust fish stew provencal, delicate ricotta gnocchi covered in a punchy lamb bolognese and an almost perfect tuna tartare are a few staple menu items that bring faithful customers back for dinner and entice new faces into the formal dining space. A communal table where you can mix with fellow foodies, a full and boisterous bar area and options for intimate dining keep masses elbowing in to experience all that FIG is. Fresh fish and seafood highlight the natural flavor profile of this dinner-only establishment that also boasts a newly renovated decor and floor plan. Chef Lata, a Bostonian by birth, is now considered the godfather of the culinary renaissance that has transformed the small town of Charleston into a food culture punching way above its weight.
FIG is has a starred listing at Eater, ranks #26 on the The Daily Meal, and is ranked #23 in the Travellers Choice ranking. This is Southern hospitality at a whole new level.
Nostalgia – 4.5/5
Taste – 4.5/5
Cult – 4.25/5
Hospitality – 4.25/5
Rave Meter: 17.5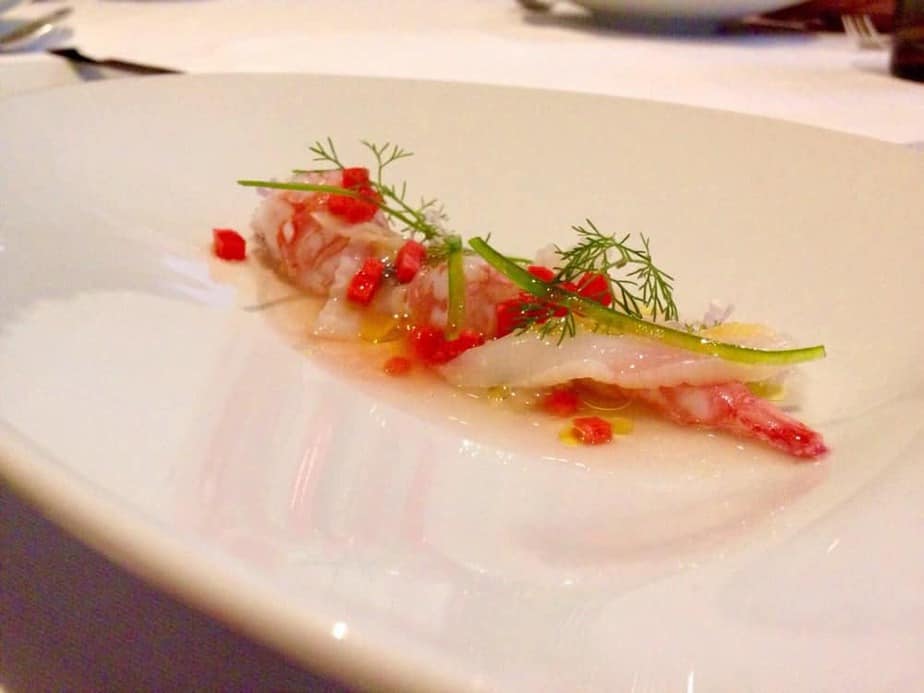 Not to be missed is LA's high achieving seafood haven Providence. Situated on Melrose Boulevard, this modern French jewel has been the work of Chef Michael Cimarusti for over twelve years. The Chef's Tasting Menu might give you the best representation of what Providence embodies with plate after plate of seasonal treats and plenty of extra embellishment "gifts" from the kitchen. A5 Wagyu beef, "Dock to Dish" selections like spiny lobster or box crab and homemade artisanal truffle cheeses could all be a small part of a typical night at Providence. Whether celebrating a special hallmark or just craving the perfect seafood meal, three hours in this upscale environment is heaven.
Providence is especially committed to sustainability and has been acclaimed for its "Ugly Bunch" dish, that features low tide seafood garnished with flowers. As Chef Cimarusti writes on their website, "Seafood has inspired me in a personal way from the very start … It is my duty to staunchly support its conservation and best practices, and it's my privilege to have the opportunity to showcase it on a nightly basis."
The restaurant boasts multiple James Beard Award nominations plus "Top 50 Restaurants in the United States" by Gourmet magazine, "Best Seafood Restaurant" by Los Angeles magazine, the #1 ranking in "Jonathan Gold's 101 Best Restaurants" in the Los Angeles Times, plus two highly coveted Michelin stars. In addition to the awards and accolades names above Providence is ranked #21 on Business Insider and #6 at The Daily Meal. This is a meal you won't regret eating with sustainable food practices you can rely on for years to come.
Nostalgia – 4.5/5
Taste – 4.5/5
Cult – 4.25/5
Hospitality – 4/5
Rave Meter: 17.25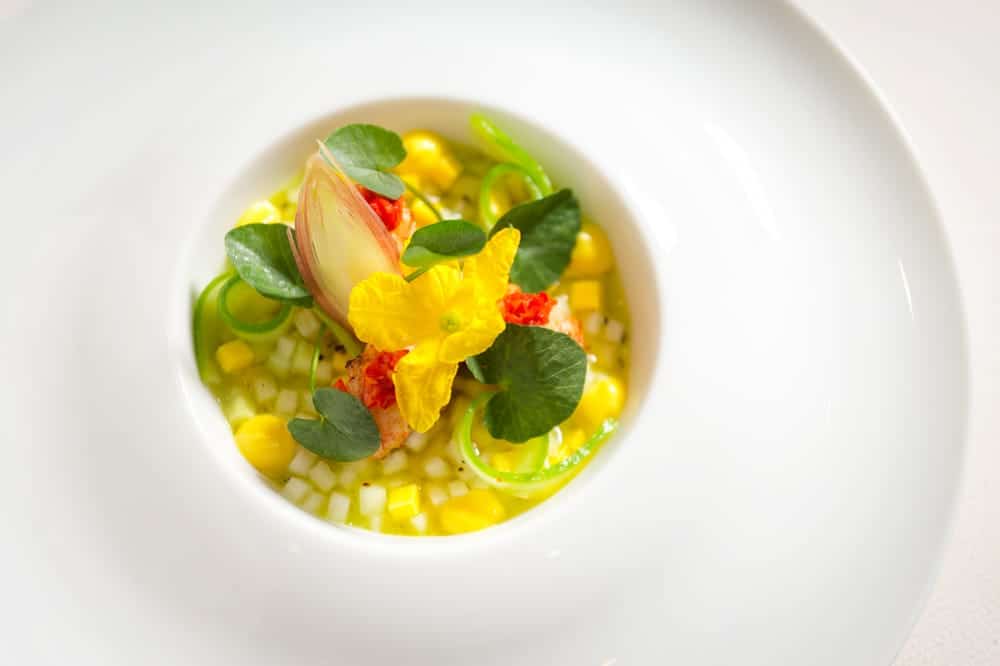 Unquestionably romantic and classically French, Daniel on New York's Upper East Side satiates the most discerning palates. Details are flawless and Chef Daniel Boulud gives all patrons royal, exclusive treatment. Elegant amuse bouche give an immediate indication that Daniel is serious about taste. Escargot, veal sweetbread, and roasted duck are typical offerings with scrumptious sauces that boast mastery of French technique. Pace yourself as desserts are never an afterthought, but deserve their own category of respect. No wonder that Daniel's pastry chef, Ghaya Oliveira, is a James Beard Award Winner as well. Formal attire and a place to see and be seen, this hot spot is legendary.
Boulud's has won James Beard Foundation awards for "Outstanding Restaurant," "Outstanding Restaurateur," "Best Chef, New York City" and "Outstanding Chef of the Year" and was named "Chef of the Year" by the Culinary Institute of America and Chevalier de la Légion d'Honneur by the French government. Restaurant Daniel was cited as "one of the ten best restaurants in the world" by the International Herald Tribune, has earned multiple Michelin stars and Wine Spectator's "Grand Award." In 2015, the World's 50 Best Restaurants awarded Boulud its Lifetime Achievement Award for his success as a restaurateur, businessman, and chef.
Daniel is ranked #11 at Business Insider and #2 at The Daily Meal, and #7 in the 2016 Travellers Choice rankings. A French classic.
Nostalgia – 4.5/5
Taste – 4/5
Cult – 4/5
Hospitality – 4.5/5
Rave Meter: 17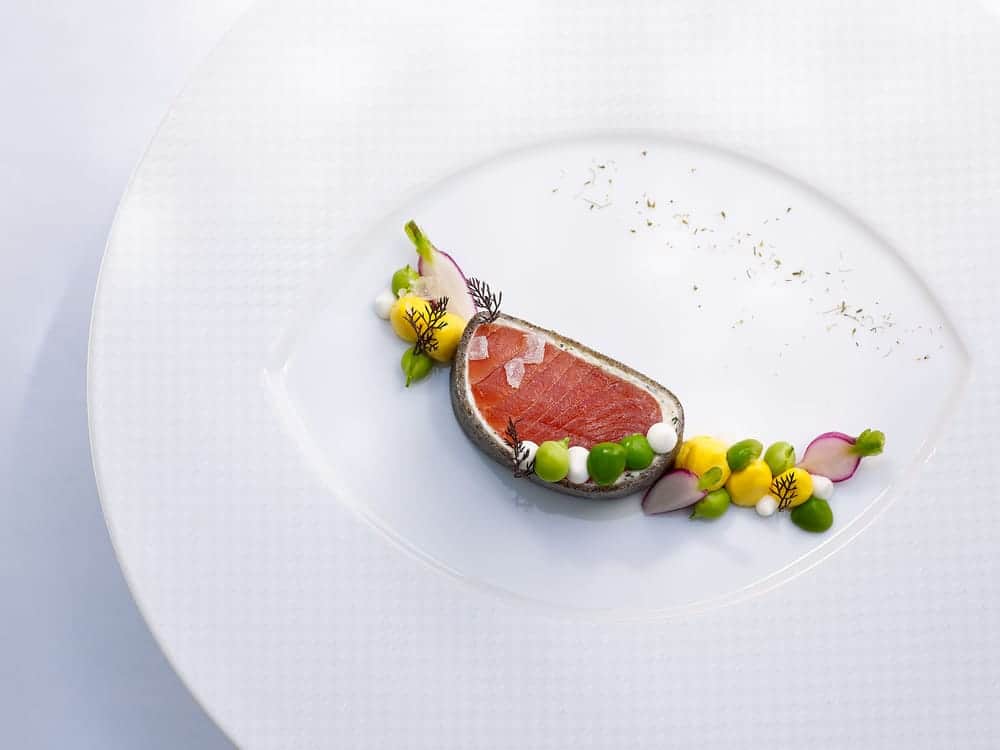 Epic, impeccable, an experience of a lifetime. Chef Thomas Keller's ultra-exclusive, three-star Michelin restaurant is so classy and so well appointed that a library silence seems to be the norm as patrons gently whisper their 'ooh' and 'ahh' through courses. Watching signature starters like Oysters and Pearls being created in the expansive, freshly renovated open kitchen thrills. The service is a precisely choreographed waltz with staff who take great pains to be welcoming, unpretentious and give you your own unique watermark meal. Whether it is taking dabs of Diane St. Clair's notorious $50 a pound Animal Farm butter or savoring the salmon tartar in a black sesametTuile, dining at The French Laundry is a standard that lovers of fine cuisine seek to satisfy. An enormous wine list is easily navigated by intuitive staff and an army of desserts give a sweet farewell on a meal not easily forgotten.
The French Laundry is located in a 1,600 square-foot building of river rock and timbers, originally constructed as a saloon by a Scottish stonemason in 1900 which later served as a home, and a French steam laundry during the 1920s. Town mayor Don Schmitt renovated the structure into a restaurant in 1978, which Keller purchased in 1994. Now the French country restaurant on the West Coast is a tour de force on the American food scene.
The French Laundry is ranked #5 in Business Insider, #7 at The Daily Meal, and #9 on the 2016 Travellers Choice.
Nostalgia – 3.75/5
Taste – 4/5
Cult – 5/5
Hospitality – 4/5
Rave Meter: 16.75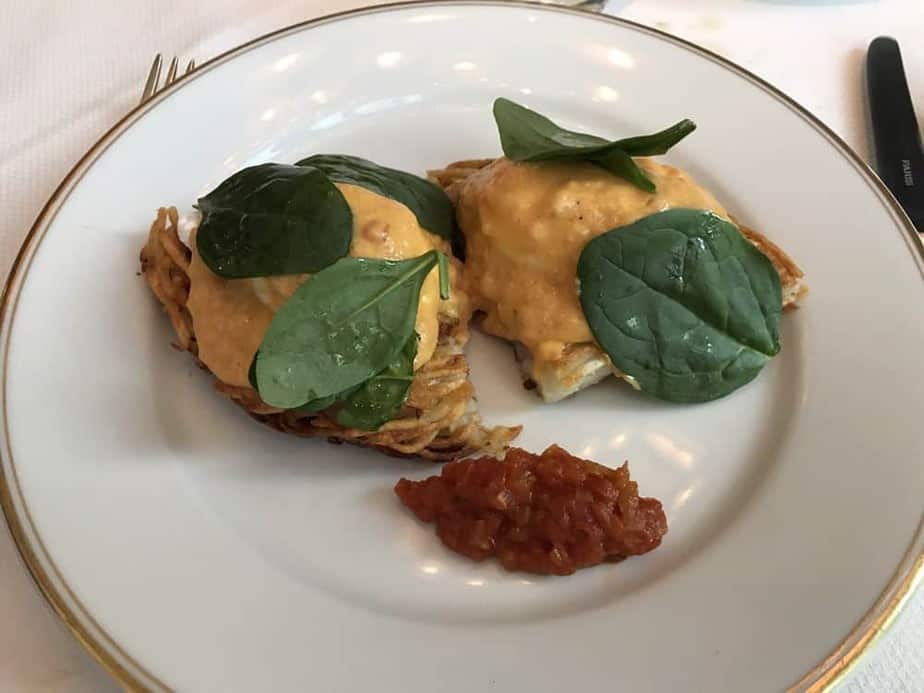 Located in the Howard Hotel in New York City, Le Coucou's French finery gained the attention of purveyors of decadent cuisine and is the 2017 James Beard Best New Restaurant. Magnificent, but rustic ambiance, with high ceilings and an open kitchen, matched with service that leaves nothing to chance, Le Coucou stands out amongst New York City's finest established restaurants — and the New York Times who gave it three stars in 2016. The wine program is well designed and Stephen Starr understands how to provide a second to none dining memory. Chef Daniel Rose brings poireaux to new heights and his tartare de bœuf and quenelle de Brochet are both visually stunning and palate pleasing. Dressy attire, but laxer on the rules, SoHo's Le Coucou feels familiar and welcoming while remaining a special occasion hot spot.
This new venture is Chef Rose's first US venture. Although he is from Chicago originally, he owns two restaurants in Paris. Based on his Parisian success, he has joined James Beard Outstanding Restaurateur Stephen Starr in the French food renaissance that is on trend in New York City with Le Coucou. It has already been acclaimed in numerous feature reviews, and reservations are hard to come by during prime dining hours.
Ranked #41 at The Daily Meal, this new restaurant will be on the map for years to come.
Nostalgia – 4/5
Taste – 4.5/5
Cult – 4/5
Hospitality – 4/5
Rave Meter: 16.5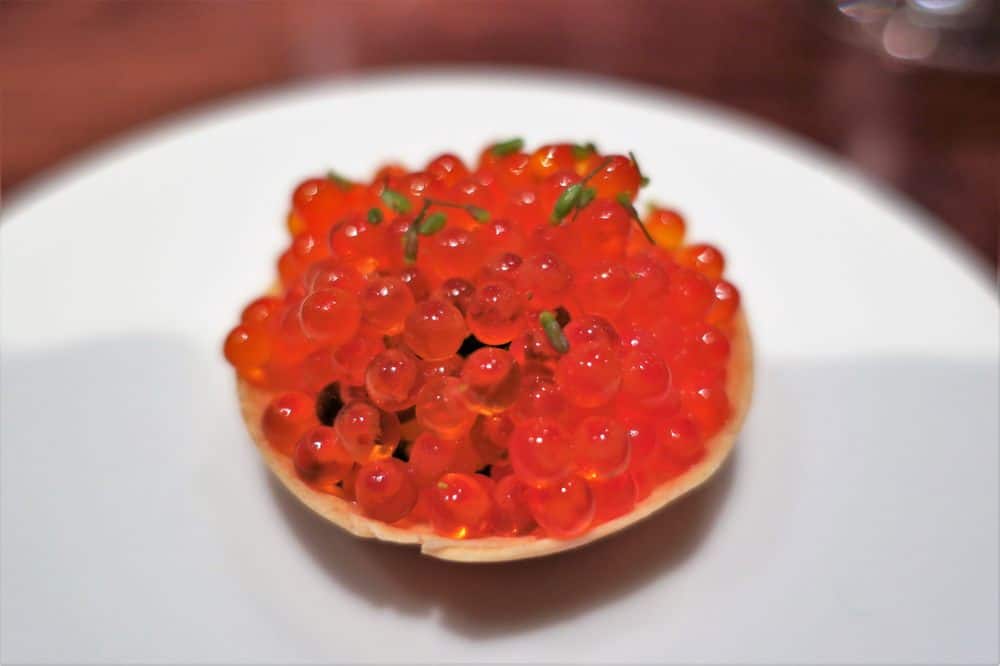 Life changing umami is present all around Chef's Table at Brooklyn Fare. Chef César Ramirez welcomes diners into his close quartered kitchen with candid conversation and utmost congeniality. The limited seating fosters incredible intimacy between kitchen and guests, while simultaneously getting reservations may feel like winning a lottery. Seafood-centric with a distinctly Japanese nod; expect to see Hokkaido Uni, Ikura tart, Sea urchin truffle served at the Chef's Table. A familiar, broken in atmosphere, with upbeat music and lively interaction, such as being checked in on personally be Chef Ramirez. The first New York City restaurant outside Manhattan to receive 3 Michelin stars, patrons pre-pay for dinner in advance and drinks are billed the night of.
Chef Ramirez keeps his restaurant small and intimate and is well known in the New York food community for his passion and his temper. No notes or photos or cell phone use are allowed at Chef's Table at Brooklyn Fare, to preserve the full experience for guests and the people around them. The menu is dynamic and seasonal and allows no room for choice by the eater. What this allows for, however, is the fullest range of culinary expression from the chef and his team, dedicated to giving guests the absolute best experience within the aesthetic of their food's concept.
Ranked #15 on the Business Insider and rave reviews in no short supply, Chef's Table at Brooklyn Fare is well worth the wait.
Nostalgia – 4/5
Taste – 4/5
Cult – 4.25/5
Hospitality – 4/5
Rave Meter: 16.25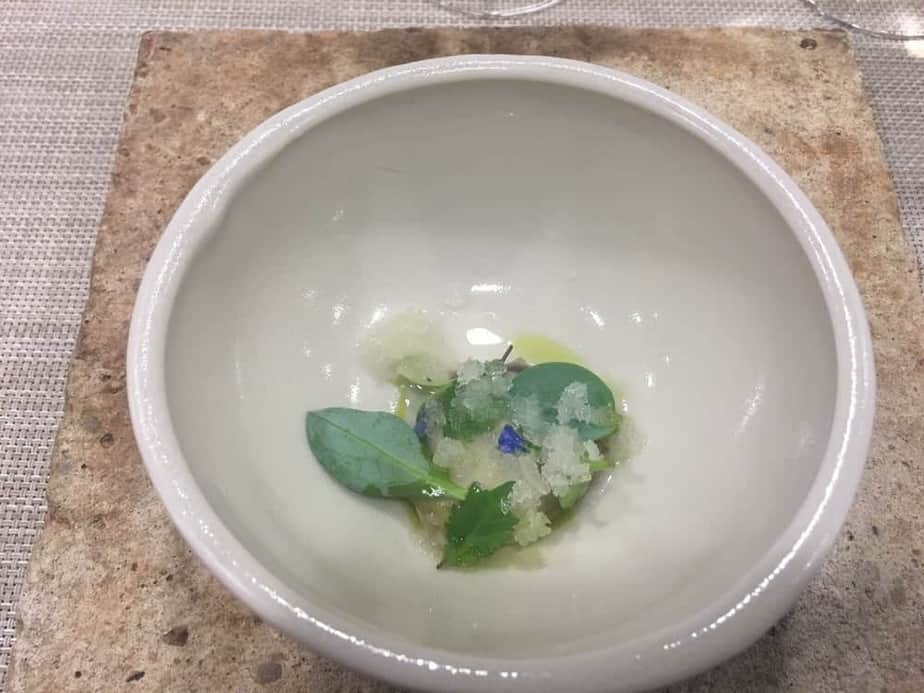 A winding, picturesque drive through the densely forested Meadowood Country Club will bring diners seeking a luxurious, romantic meal to The Restaurant at Meadowood. Whether greeted by the roaring fireplaces or with views of the expansive growing gardens, the staff have perfected the art of making patrons feel at ease and well taken care of. Menus rely heavily on food grown and foraged on the property, so seasonal, light and fresh California ingredients are guarantees. Menus can be adjusted easily for dietary restrictions. Wagyu beef, foie gras, or sunchoke beignets all delight and desserts send off diners with delicate handedness. As one would expect from a restaurant in the Sonoma Valley, the wine list is magnificent and extensive, a small book to peruse. It highlights local favorites but also draws in the greats from around the world. James Beard Best Chef in the West, Christopher Kostow, makes California cuisine impress the most critical guests.
Chef Kostow, a philosophy major, brings a meticulously curated concept to his food and hospitality and recently closed to freshen up the lineup. His famous 12 Days of Christmas bring a collaborative and festive mood to his dining floor and support Napa Valley charity efforts. Instead of an "about" page, their restaurant uses an "ethos" that focuses on its role and place in the Napa Valley.
The Restaurant at Meadowood is ranked #7 on the Business Insider list and #22 at The Daily Meal, it is more than deserving of its 3 Michelin Stars.
Nostalgia – 4/5
Taste – 4/5
Cult – 4/5
Hospitality – 4/5
Rave Meter: 16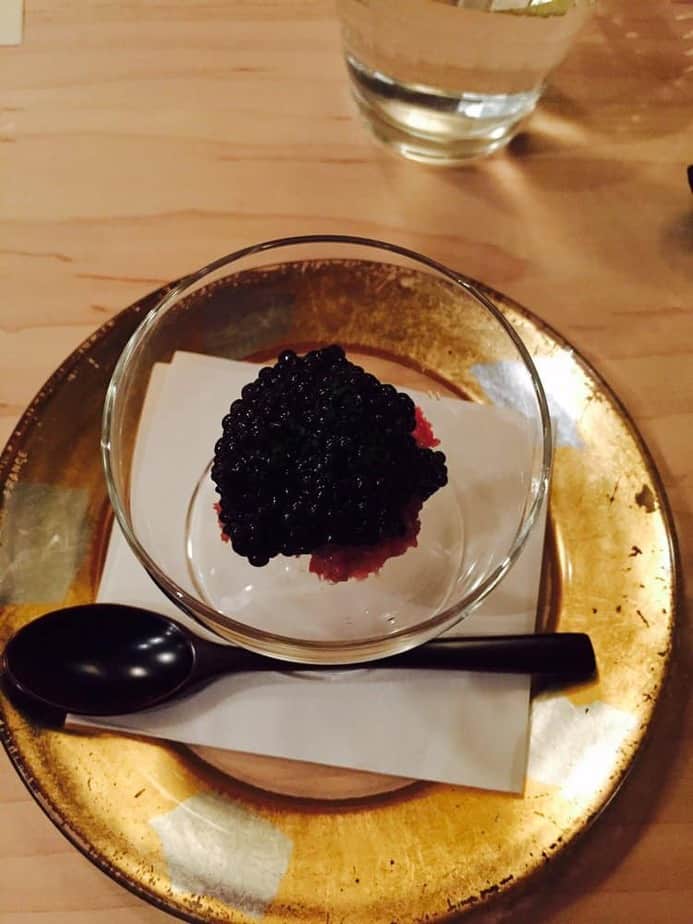 Three-star Michelin rated Masa's tiny dining space and Omakase style menu allow for personal connection with Masayoshi Takayama. Humble and hardworking, Chef Masa strives to deliver an unforgettable experience for those welcomed around his table. Giving him the full trust (especially if you are served blowfish!) for your dining experience leaves patrons feeling decidedly satiated after twenty plus courses and three plus hours of appetizers and sushi. Watching the courses being prepared adds excitement to the meal and leaves patrons in awe of the knife skill and technique being administered.
Chef Masa apprenticed under sushi master, Sugiyama Toshiaki, at Tokyo's Ginza Sushi-ko. The Japanese concept of "umami" drives Chef Takayama's approach. As he notes on the website, ""I try to bring 100 percent of the essence of something, the umami to the outside—that is what I'm trying to do." Other traditional Japanese customs and values inform the restaurant, including the no gratuity policy, which guarantees the same hospitality to all. Not only are all guests treated with respect, so are the ingredients, which are prepared and served before diners. Traditional in concept does not inhibit Chef Masa's creativity and diners are often delighted as much by the clean classic flavors of quintessential Japanese sushi as by the new combinations like truffle and even parmesan cheese.
Masa is ranked #9 at Business Insider and #27 at The Daily Meal, with countless reviews and other awards. It is a once in a lifetime experience.
Nostalgia – 4/5
Taste – 4/5
Cult – 4/5
Hospitality – 3.75/5
Rave Meter: 15.75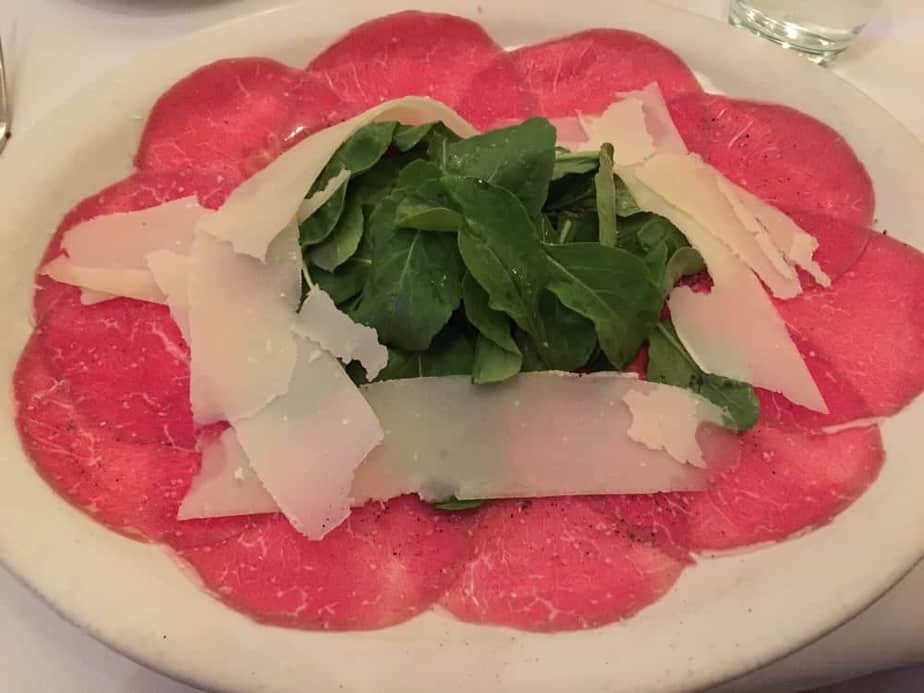 From traditional Southern fare to new, bold flavors, The Highlands Bar and Grill in Birmingham, Alabama treats guest to an upscale environment with consistent winners from the kitchen. Chef and owner Frank Stitt, a James Beard Who's Who and nominee for Best Restaurant and Best Chef holds central command at the helm of this popular eatery. From baked grits with tasso ham and cremini mushrooms to baked oysters, Southern classics dominate the menu. Corn muffins, banana pudding and strawberry shortcake feed southerners who 'know' the standard that must be met and visitors who want the authentic experience. Guests are given top service by staff who go to great lengths to provide wonderful memories in the formal, yet unpretentious dining room.
Founded in 1982, The Highlands Bar and Grill is a Southern staple, but Chef Stitt, an Alabama native from Cullman, Alabama, brings a classic French culinary technique to execute his dishes and elevate his menu into an original and inventive seasonal menu. A philosophy major at University of California at Berkeley, Stitt was inspired to cook from philosophical treatises on food. Hie has won numerous awards and accolades for his cooking and his best-selling cookbooks.
The Highlands Bar and Grill is listed in Eater, and is ranked #48 in Business Insider and #63 at The Daily Meal.
Nostalgia – 3.75/5
Taste – 4/5
Cult – 3.75/5
Hospitality – 4/5
Rave Meter: 15.5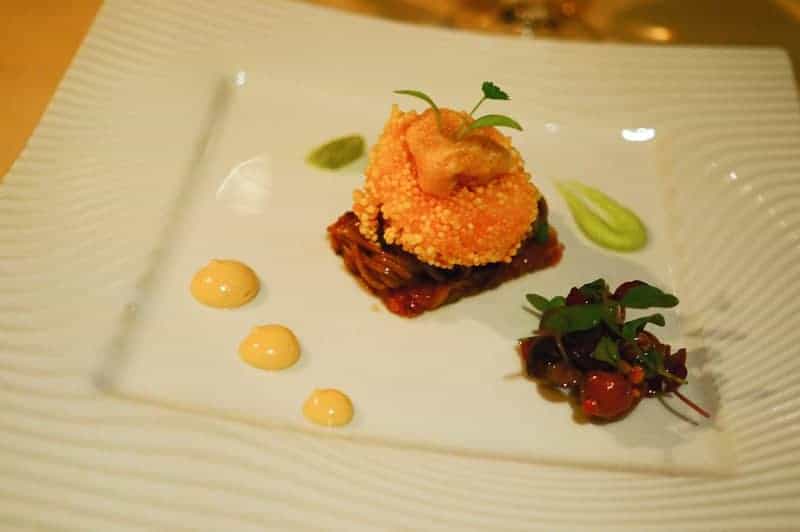 Mickey Mouse does fine dining. Orlando's Victoria and Albert's provides a unique upscale dining option in the Walt Disney World complex. Located on the second floor of the Grand Floridian Resort, Victoria and Albert's seven or ten course tasting menus are created daily by the Chef Scott Daniels and give generous portions to enthusiastic patrons. Pairings from the Wine Spectator award winning cellar give each dish even more appeal. Octopus a la plancha, sable fish, waygu beef, and gold dusted desserts create a magical Disney experience. Soft harp music is played to create a romantic ambiance and take-home additions add to the experience.
Chef Hunnel is an eight-time James Beard Foundation Award nominee for Best Chef in the South with many other regional awards to his name. He prepares select menus for "the Dining Room," "Queen Victoria's Room," and "the Chef's Table" and draws inspiration from "his  gastronomic journeys, from truffle hunting in Italy to markets and restaurants in Hong Kong, Bangkok and London," listed from his profile at the Victoria and Albert website.
Victoria and Albert's was ranked #18 in the world and #2 in the USA according to Trip Advisor's 2016 traveler's choice rankings. It is sure to elevate any visit to Disney World and is certainly worth visiting on its own merits as well.
Nostalgia – 4/5
Taste – 4/5
Cult – 3.25/5
Hospitality – 4/5
Rave Meter: 15.25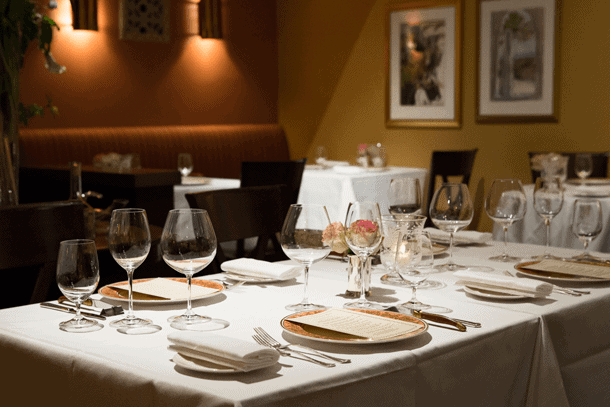 Amazing Italian cuisine is on full display every dinner service at Acquerello. A two Michelin starred luxurious restaurant owned by Giancarlo Paterlini and commanded by Chef Suzette Gresham in the San Francisco Bay area, Acquerello knows how to provide patrons with elevated and traditional Italian fare in an Old World style. A prix fixe menu of three, four, or five courses gives guests the chance to indulge in signatures such as the ridged foie gras pasta, ora king salmon, and crispy branzino. The take-away treat of biscotti has offered many content diners the chance to reminisce the following day of the awe-inspiring Acquerello experience.
Acquerello's mission from its website is founded on the belief "that refined luxury is always in style. Our desire is to provide our guests an experience of classic and contemporary Italian tastes in an elegant dining atmosphere." Taking its name from the Italian word for "watercolor" and seating guests in its dining floor with high, vaulted ceilings from its previous life as a chapel, make this restaurant an elevated experience of tradition and respect for ingredients. Chef Gresham's steady guidance and brilliance is evident in her understated, confident dishes, and her acclaimed career do not distract her from her sense of duty to pass along her knowledge. She writes, "If you love your craft, it is your duty to share your knowledge with the next generation. I relate to other chefs young and old because we all share a common—thread an honest love of cooking."
Acquerello is ranked #15 at the Business Insider and James Beard Outstanding Restaurant in 2016, along with its two Michelin Stars. This is an Italian fine dining experience not to be passed over.
Nostalgia – 4/5
Taste – 4/5
Cult – 3.5/5
Hospitality – 3.5/5
Rave Meter: 15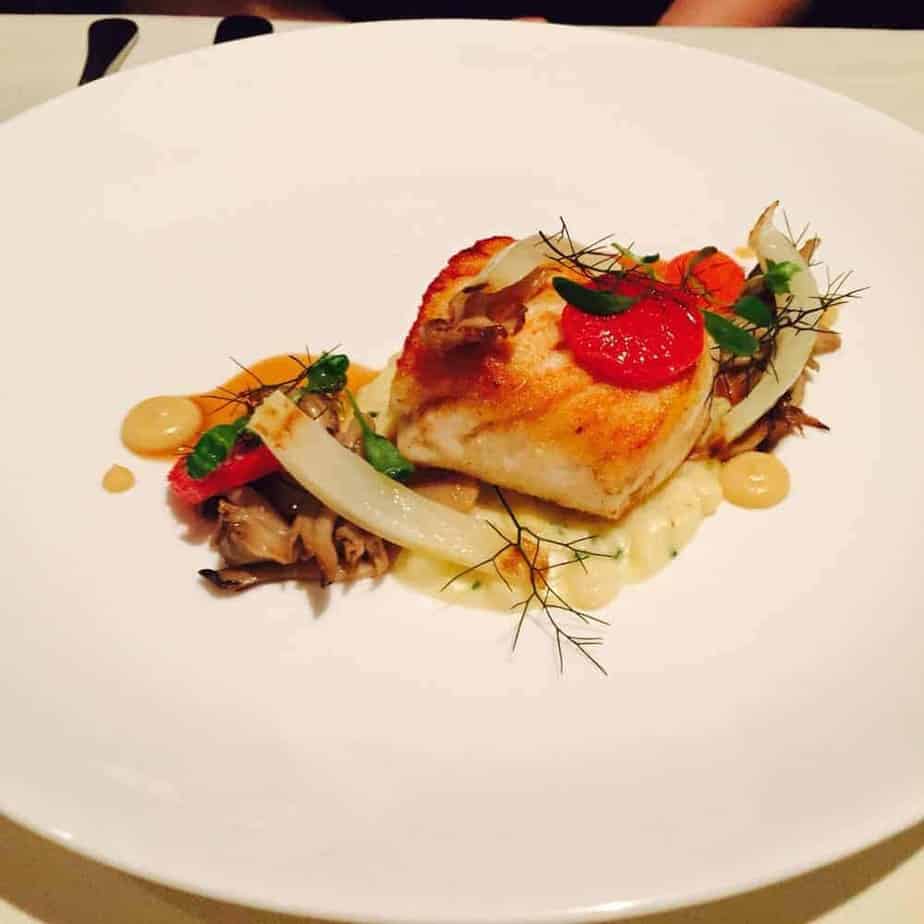 Since 1980, the Fearrington House Restaurant has been providing Relais & Chateaux level cuisine with an emphasis on farm-to-fork dining. The expansive grounds surrounding the restaurant contain supple gardens from which produced and herbs are gathered in season as well as belted cows, goats and black and white chickens. The elegant dining space with fireplaces, cozy nooks, and meticulous attention to details give guests an idyllic environment to enjoy their meal. Generous tasting menus curated by Chef Colin Bedford give priority to fresh and local. Prosciutto wrapped quail, lamb terrine and short rib pithivier showcase his talent, while dessert souffle is not to be missed.
Located within the 32 room inn, surrounded by courtyards and gardens, the Fearrington House Restaurant dining area is split into separate rooms, with custom decor. Its location within what is called the "research triangle" of North Carolina, makes its location a prime spot for visitor and regular from the surrounding area. Chef Bedford arrived at The Fearrington House in 2005 as Executive Sous Chef and became Executive Chef in 2008, since then the British culinary genius has been hard at work to develop an elegant, modern, and sustainable kitchen.
The Fearrington House is included in the Open Table Top 100 and is the only AAA Five Diamond and Forbes Five-Star restaurant in the U.S. to be Green Certified and to be ranked a top 100 restaurant for foodies in America, based on more than two million reviews by OpenTable diners. It is a paragon of Southern hospitality.
Nostalgia – 3.75/5
Taste – 3.5/5
Cult – 3.5/5
Hospitality – 4/5
Rave Meter: 14.75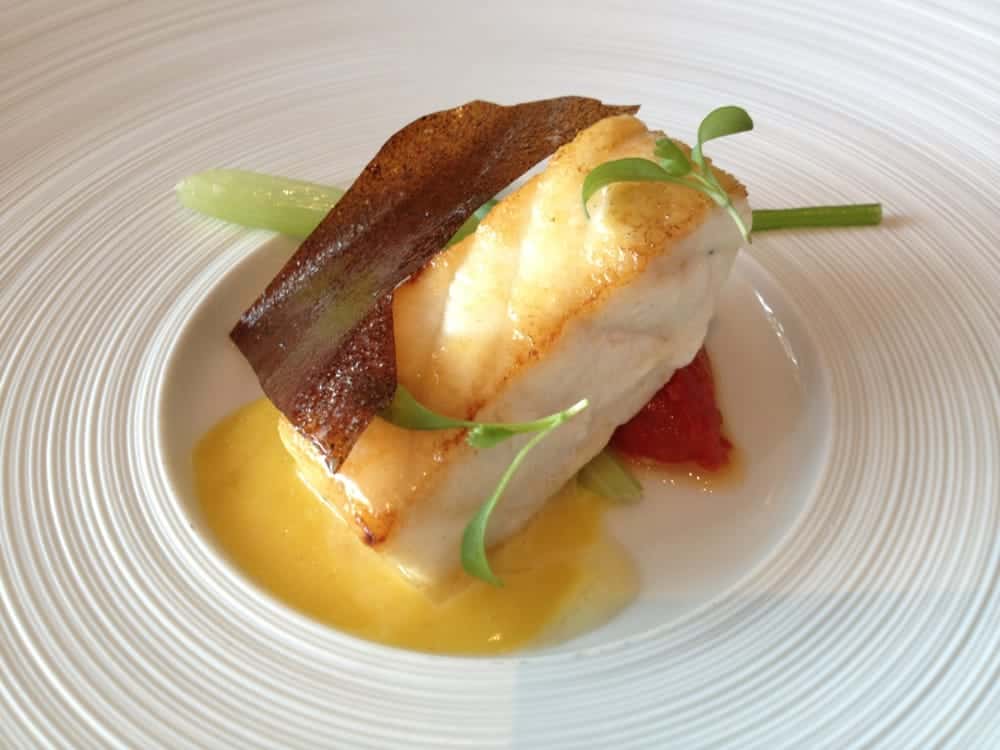 Paralleling the extravagant views of Columbus Circle and Central Park is Thomas Keller's New York City stunner Per Se's menu, based on the success of his West Coast restaurant, The French Laundry. A three Michelin star rating and Relais & Chateaux association takes patrons into the world of classic French technique. From Keller signature staple of Oysters and Pearls to rotating dishes like black truffle pasta, the nine-course menu is created to delight. Lighthearted, whimsical amuse bouche of smoked salmon tartare shaped in a cornet or divine coffee semifreddo create food memories not easily replicated or forgotten. Keller is known to greet guests in the intimate dining space, further creating a meal of a lifetime.
Chef Keller is the first and only American-born chef to hold multiple three-star ratings from the prestigious Michelin Guide, as well as the first American male chef to be designated a Chevalier of The French Legion of Honor, the highest decoration in France. He has received countless accolades, including The Culinary Institute of America's "Chef of the Year" Award and the James Beard Foundation's "Outstanding Chef" and "Outstanding Restaurateur" Awards. His reviews in The New Yorks for Per Se, however, have been decidedly mixed, oscillating between an initial four-star review and a more recent two star one. Nonetheless, Per Se stands out as a distinct profile and menu from The French Laundry, in the more contentious and challenging food scene of New York City.
Per Se is ranked #4 at the Business Insider and #17 at The Daily Meal, along with a #3 ranking in the 2016 Travellers Choice ratings. It is another gem of the vibrant French cooking tradition in the United States.
Nostalgia – 3.5/5
Taste – 4/5
Cult – 3.5/5
Hospitality – 3.5/5
Rave Meter: 14.5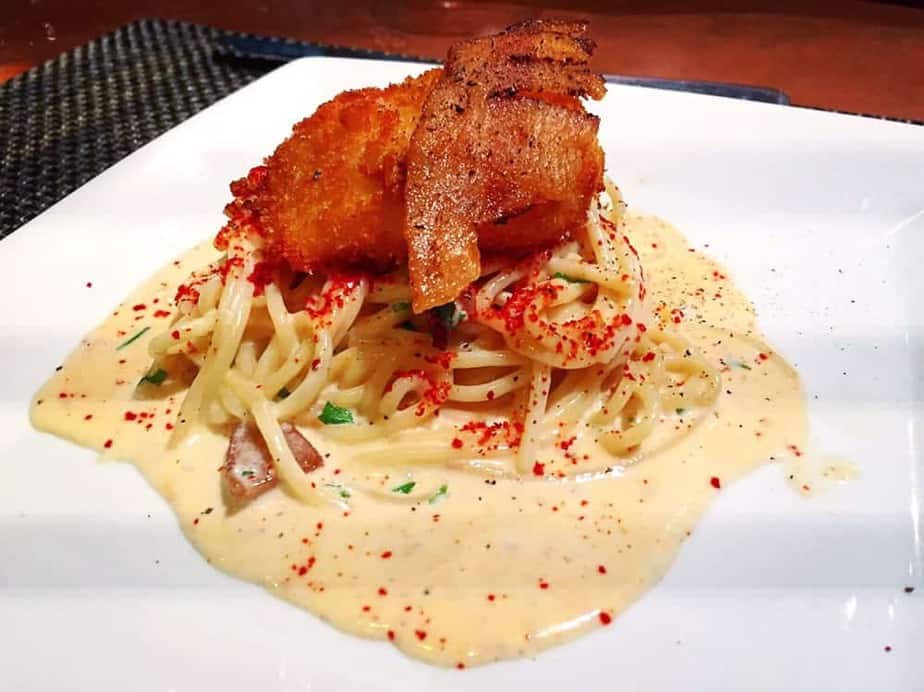 Situated on coveted St Charles St in New Orleans Garden District, Herbsaint takes a contemporary spin on traditional Louisiana cuisine in its 100-seat establishment. Gumbo, crawfish and dirty rice mingle with saffron fideo, duck leg confit, or lamb and mushroom lasagna. Small plates or entree options available with short lists of curated wine, cocktails, and beers. Dessert is not to be forgotten with the brown butter banana tart starring, making a quintessentially southern finale. James Beard Best Chef South nominee Rebecca Wilcomb takes the reins of Chef Donald Link's flagship restaurant.
Herbsaint is the only restaurant to have been included on the Times-Picayune's annual list of New Orleans 10 Best Restaurants since the list began. It has also been added to the Fine Dining Hall of Fame by Nation's Restaurant News, as well as listed as a Top 50 Restaurant in America by Gourmet Magazine. Named after the famous absinthe-style drink from New Orleans, this restaurant keeps the New Orleans food spirit alive with its Cajun offerings while keeping its approach current, refined, and most of all, inspired. Casual yet formal, it has all the flavor and uniqueness to be New Orleans' crown jewel of regional food
Herbsaint is on the Eater list and has a number of regional reviews and high ratings. It is an essential part of New Orleans and of American cuisine.
Nostalgia – 3.5/5
Taste – 3.5/5
Cult – 3.75/5
Hospitality – 3.5/5
Rave Meter: 14.25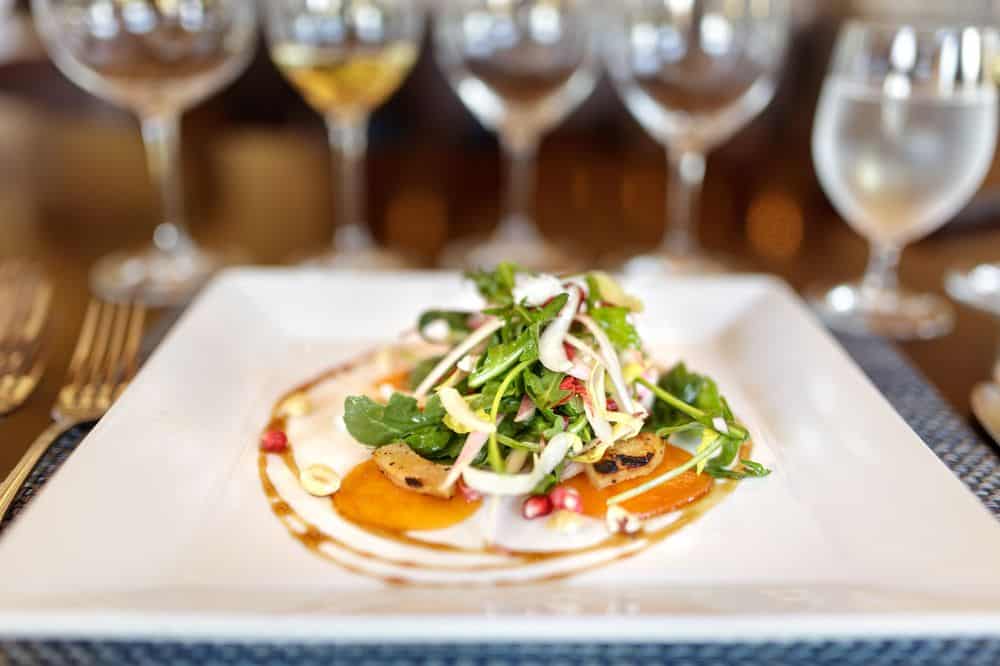 The arcadian grounds of St. Francis Winery and Vineyards are the perfect surrounding for an unforgettable meal. Earthy wild mushroom risotto or wagyu strip loin are matched with the estate's stellar wines, creating a thoughtful experience. The dining room's soaring ceilings, fireplaces, and large windows offer a stunning space to enjoy a meal that does not take a back seat to the world-class wines these vineyards produce. An unpretentious atmosphere is established in large part due to the staff's generous and knowledgeable conversation with patrons. The value for the quality of food and wine at St. Francis Winery and Vineyard is a happy surprise to patrons, who return again and again.
While technically not a restaurant, there is no question that this meal is well thought out. It begins in a communal approach. As explained in a Sonoma Mag review, "We have received a lot of attention over the fact that one of the key themes of this experience is that of community:  16 guests sit together at a round, communal table with one of the best vineyard views in the world and share about 90 minutes of world class wine, food, and conversation—and what we hope will be a sense of awe—with  people they have never met." This means that one of these unforgettable meals also has the potential to create new friends. This human element adds a spark of genius to the brilliance of Chef Jones and his meals paired with fine and local wines.
St. Francis Winery and Vineyards has been voted the #1 restaurant in the Open Table annual ranking twice in 2013 and 2015. It is a unique but clearly worthwhile culinary experience.
Nostalgia – 3.25/5
Taste – 3.75/5
Cult – 3.5/5
Hospitality – 3.5/5
Rave Meter: 14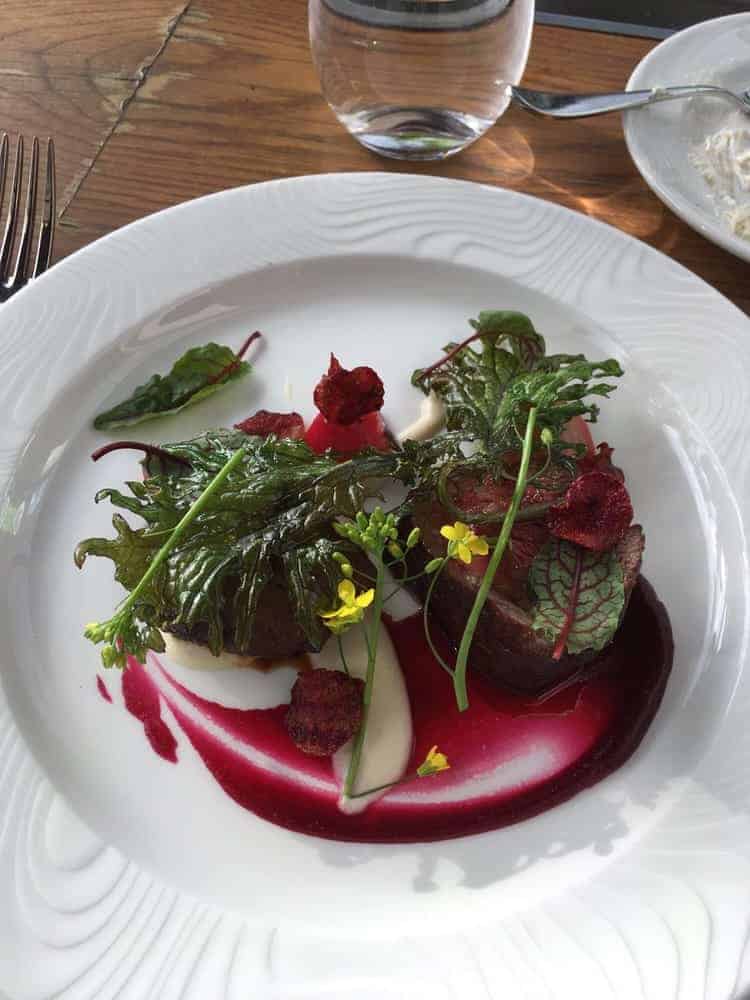 Utilizing local Colorado ingredients at the peak of freshness, Frasca Food and Wine in Boulder has quickly gained lauds for a world class experience in a small city setting. Frasca was created with the vision of matching the feel of the neighborhood frascas in Italy. Co-Owner and Master Sommelier Bobby Stuckey works diligently to provide guests with an engaging experience and head chef Lachlan Mackinnon-Patterson delivers a classic, rustic Italian with gusto and vibrancy. A four course Quattro Piatti prix fixe or small plate option allows guests to tour the menu, landing on prosciutto and Parmigiano-Reggiano ravioli or sweetbreads accented with strawberry. Friulano Tradizionale tasting menu gives James Beard award winning Chef Mackinnon-Patterson full discretion. Wine flights are also popular, due in no small part to Frasca's James Beard accolades for best wine service.
Frasca Food and Wine harkens to Friuli-Venezia Giulia, a sub-alpine region in northeast Italy, nestled at the foot of the Carnic and Julian Alps and bordered by Austria, Slovenia, and the Adriatic Sea. This region of "cultural blending, geographical diversity, and idyllic beauty" is what the Frasca co-owners claim as their primary inspiration. Chef Mackinnon-Patterson has classical French training and his departure for Italian fare has not deterred him. He has numerous awards and accolades to his name including Food & Wine Magazine's Best New Chefs in 2005 and a season competing on BRAVO's Top Chef Masters.
Frasca Food and Wine is ranked #28 at the Business Insider and has a starred rating at Eater. This teleportation from the beautiful Rocky Mountains to the Alps is worth a visit!
Nostalgia – 3/5
Taste – 3.25/5
Cult – 3.5/4
Hospitality – 4/5
Rave Meter: 13.75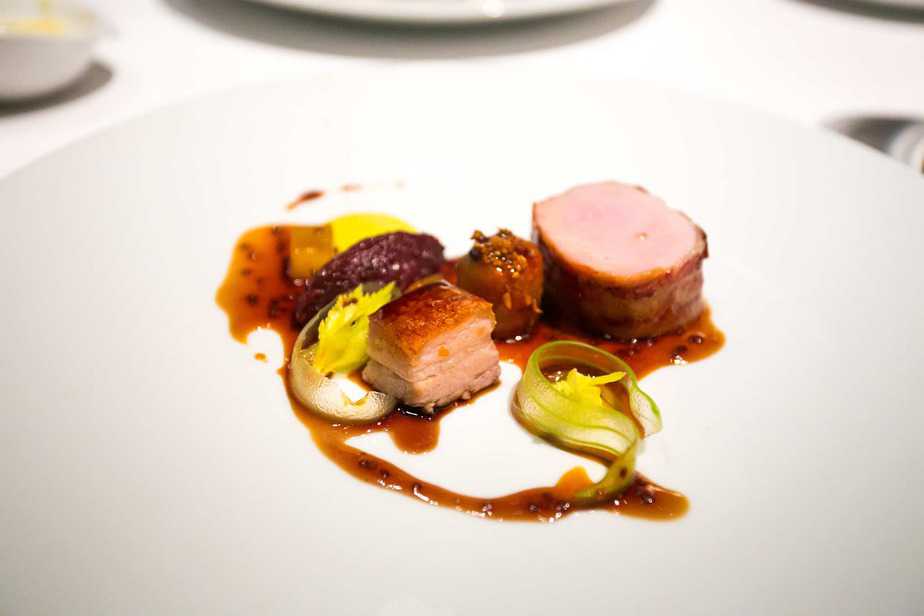 Fine dining in San Francisco cannot be complete without a visit to Chef Michael Tusk's Quince. It is a dark, mysterious, and shrouded atmosphere that gives a romantic, albeit moody feel to the dining room. Recently given its third Michelin star in 2017, Quince features French food with a decidedly Italian slant. Unique, clever dishes like Tsar Nicoulai caviar with sponged brioche, the notoriously popular white asparagus and garganelli appeal to the taste buds of eager diners. A sweet hot chocolate or eggnog is given to diners as they make their way out of Quince on chilly nights, showing just the kind of attention to detail that makes diners feel cared for and make them care to return. The sourcing of food in the diverse and temperate West Coast climate plus its laid back attitude influence the mood and style of the restaurant to keep its fine dining comfortable and welcoming.
Chef Michael Tusk, an art history major originally from New Jersey, is referred to by the San Francisco Chronicle as "maestro Tusk" for his magisterial command of the kitchen, a command that is said to inspire awe and fear but most of all respect. He is a highly decorated chef, and the restaurant he and his wife Lindsay founded has won many awards as well, including multiple James Beard awards. This attention to detail is evident in its careful attention to glassware that employs a full-time polisher on staff. But most of all the evidence is in the food itself, across its various seasonal menus.
Quince is ranked #20 at the Business Insider and #12 at The Daily Meal. Prepare to be spellbound by the magic of maestro Tusk.
Nostalgia – 3/5
Taste – 3.5/5
Cult – 3.5/5
Hospitality – 3.5/5
Rave Meter: 13.5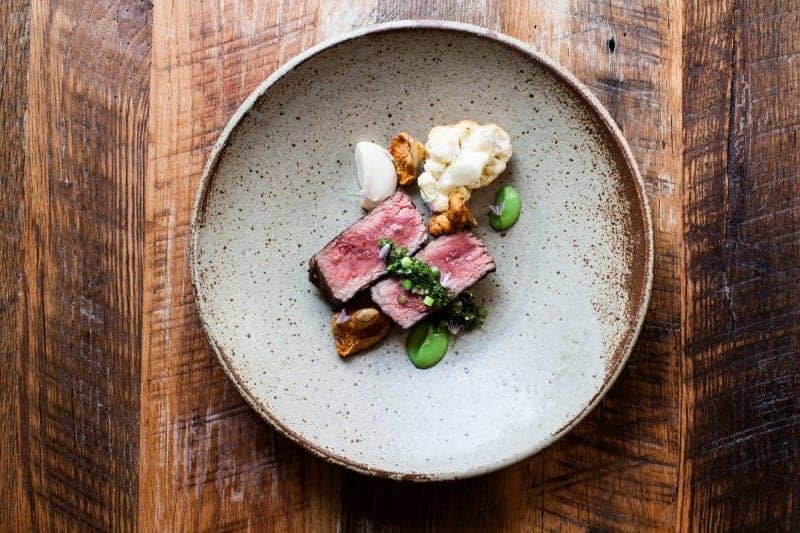 Chef Sean Brock's dinner and brunch eatery Husk gives Nashville diners contemporary Southern fare with true Southern hospitality. Housed in a historic mansion's sophisticated space, diners feel like hand picked houseguests. The menu speaks to quintessential classics like chicken fried steak, shrimp and grits, and coddled eggs. Don't neglect the obsessively delicious honey lard butter that accompanies bread. From your "first" to your "supper" Husk delivers the indulgent flavors that its James Beard Award Winning Best Chef for the South is recognized for. His rule of thumb is this, from the website: "If it doesn't come from the South, it's not coming through the door." This uncompromising standard for Southern ingredients begins with their own in-house heirloom husbandry and curing of charcuterie.
Chef Brock's point of view and absolutely authentic approach to Southern cuisine is a result of his own upbringing, which he shares openly in his bio at the restaurant website. "You grew and cooked everything you ate, so I really saw food in its true form. You cook all day, and when you're not cooking, you're preserving.  If you were eating, you were eating food from the garden or the basement–it's a way of life." This personal experience is the backbone of his cooking and the palate of his diner will find him not so much replicating his past as exploring and extending it across the vast culinary heritage of Southern cooking.
Husk has a starred listing at Eater and is ranked #25 on The Daily Meal. In a town known for its music, don't miss this chance to feast on the Southern harmonies of Chef Brock's pure compositions.
Nostalgia – 3.25/5
Taste – 3/5
Cult – 3/5
Hospitality – 3/5
Rave Meter: 13.25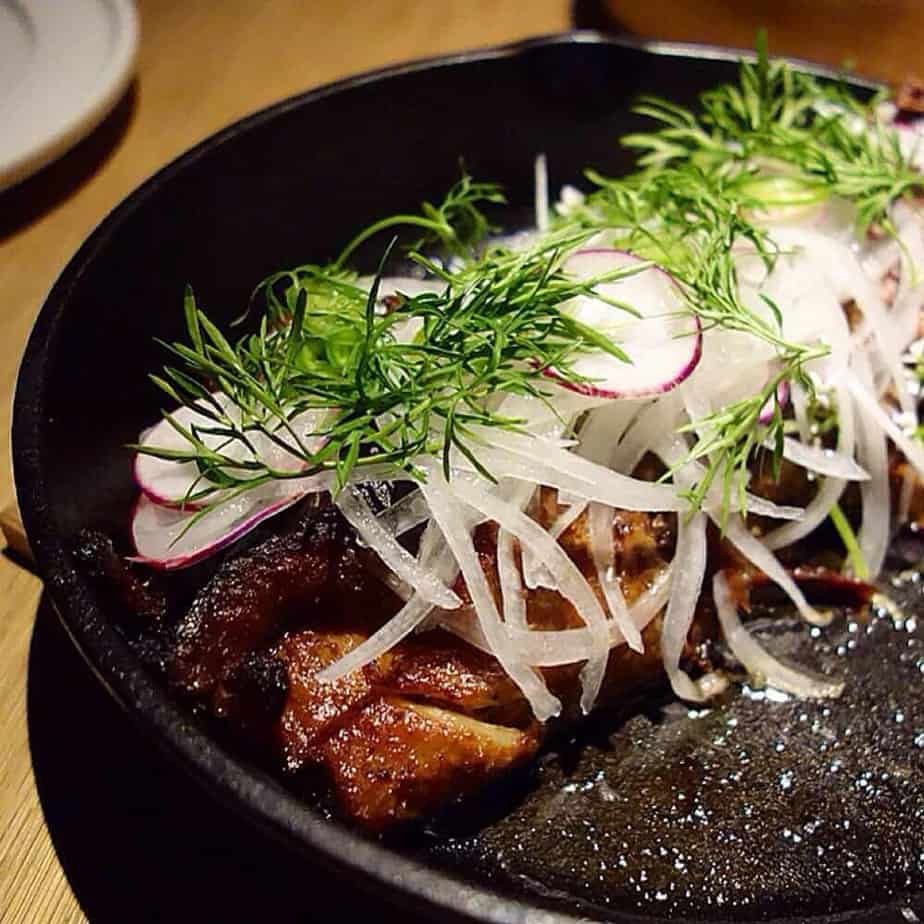 Contemporary Mexican cuisine served tapas style, Cosme in New York finds the crucial balance of heat, salt, and acid which leads to success. A fast paced, high energy dining space meshes with its dimly lit, seductive tones and upbeat, loud music. Charred corn tortillas, duck carnitas, and exquisite sauces are created by chef Enrique Olvera who seeks to give a new spin on diner's perception of what Mexican cooking is. The shining star with a cult following on the dessert menu is the husk meringue, a throwback to the meringues Olvera remembers eating as a small boy in Mexico City. The aguachile is also a favorite. The restaurant doesn't entirely depart from traditional Mexican food, making 2,000 tortillas a day using heritage varieties of indigenous corn strains imported from Mexico.
Owner of seven differents restaurants, Chef Olvera is one the true celebrity chefs of today's increasingly celebrity-driven cooking scene. Cosme is his first venture outside of his beloved and native Mexico, so whatever liberties he takes with the tradition are in many respects extensions more than exits. His approach to Mexican food, and food in general, has been featured in Vogue and the Netflix Chef's Table series along with numerous reviews and featured stories in food journalism.
Cosme is ranked #24 at The Daily Meal and is listed on the Eater list. Short of going to Mexico City, this is the only place in the US to sample the past, present, and future of Mexican cuisine.
Nostalgia – 4/5
Taste – 3/5
Cult – 3/5
Hospitality – 3/5
Rave Meter: 13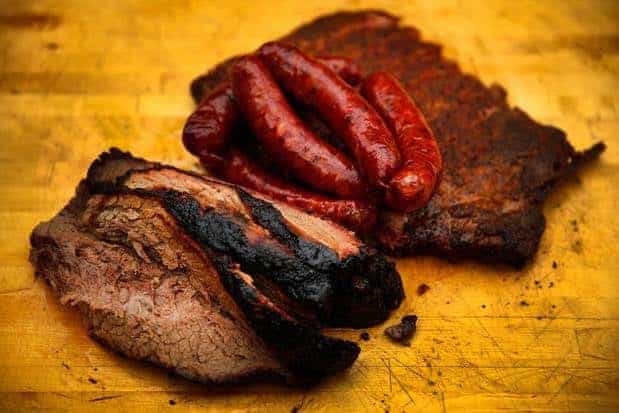 Every morning, barbeque faithful line up with chairs, umbrellas, and coolers outside of Franklin Barbeque in Austin, Texas, to get a chance to sample the small batches of luscious brisket, turkey, pulled pork, ribs and sausage. After a few hours of waiting outside, the restaurant doors are open, orders are filled and the feast begins. Traditional Texas barbeque accompaniments like pickles, raw onion, and white bread are offered along with beans, slaws, and a bounty of desserts. Was the marathon wait worth it? Judging from the exact same line up the next day, the answer is an easy YES.
Chef Aaron Franklin has a James Beard Award to his name for Outstanding Chef in the Southwest and his barbecue has been praised by Jimmy Kimmel, Anthony Bourdain, and Barack Obama. His Franklin Barbecue, that began as a barbecue trailer on the Austin interstate,  has become the premier barbecue joint in the country and maybe the world. Franklin has won every major barbecue award there is. The top two are surely Texas Monthly's coveted Best Barbecue Joint in Texas award and Bon Appétit's Best Barbecue Joint in America.
Franklin Barbecue has a starred listing at Eater and more barbecue awards to count. Get in line and prepare to feast on the smoky and slow richness of Texas barbecue and don't forget the sweet tea.
Nostalgia – 3/5
Taste – 3/5
Cult – 3.75/5
Hospitality – 3/5
Rave Meter: 12.75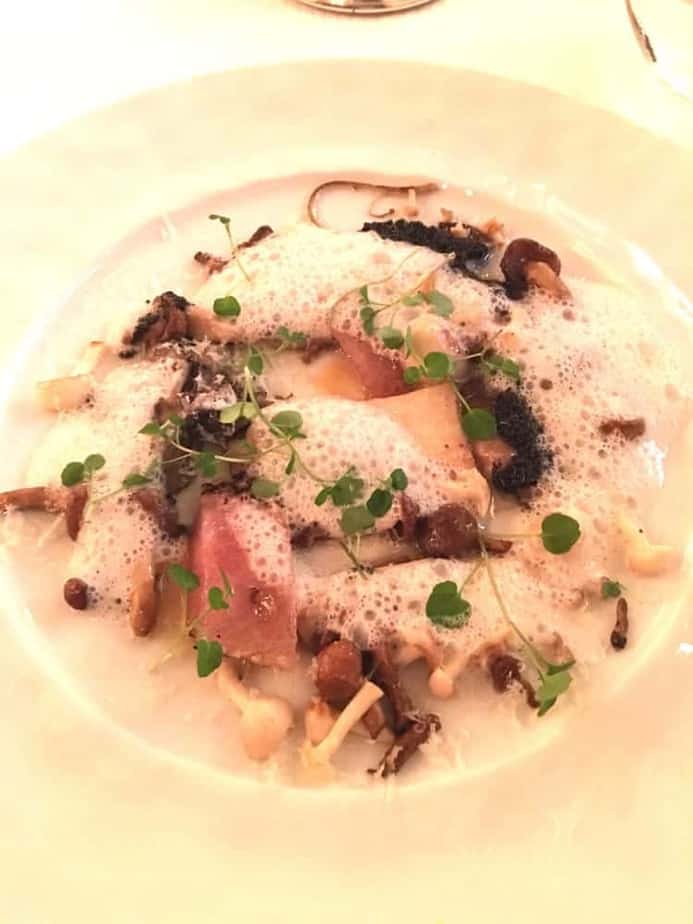 The moment you step into Bouley, your senses take flight. Fresh apples line the entryway, giving a subtle greeting and alerting patrons that Chef Daniel Bouley has thought out every detail of your sensory experience. The bright, arched ceilings, plush velvet seating and impeccable tiers of service create an ambiance perfectly matching the fine cuisine offerings.  Long Island duck, porcini flan, and vacherin d'ete are a few offerings of a three course prix fixe, with exceptional wine pairings and a Chef's Menu Gourmand option as well. Bread service is not an aside, but a highlight, with its own attendant to help you make your selection. Bouley will be moving to a new location after a sabbatical for Chef Bouley in 2017.
The flagship restaurant of celebrated Chef Bouley, the feature of the food is not, by Bouley's own admission, Chef Bouley. The real feature is Bouley's philosophy, built on ingredients: "Our emphasis is on freshness and purity of ingredients. Seeking to capture the highest level of flavor, ingredients are utilized in season, in relation to the time of harvest. Our methods highlight the importance of knowing our suppliers, from farmers to fisherman," says Bouley's site. This simple but profoundly compelling and demanding approach gives Bouley Restaurant its capacity to endure and thrive for so many years — and many more to come.
Bouley Restaurant is ranked #5 in the 2016 Travellers Choice rankings. This perennial classic is a meal of a lifetime.
Nostalgia – 3/5
Taste – 3.5/5
Cult – 3/5
Hospitality – 3/5
Rave Meter: 12.5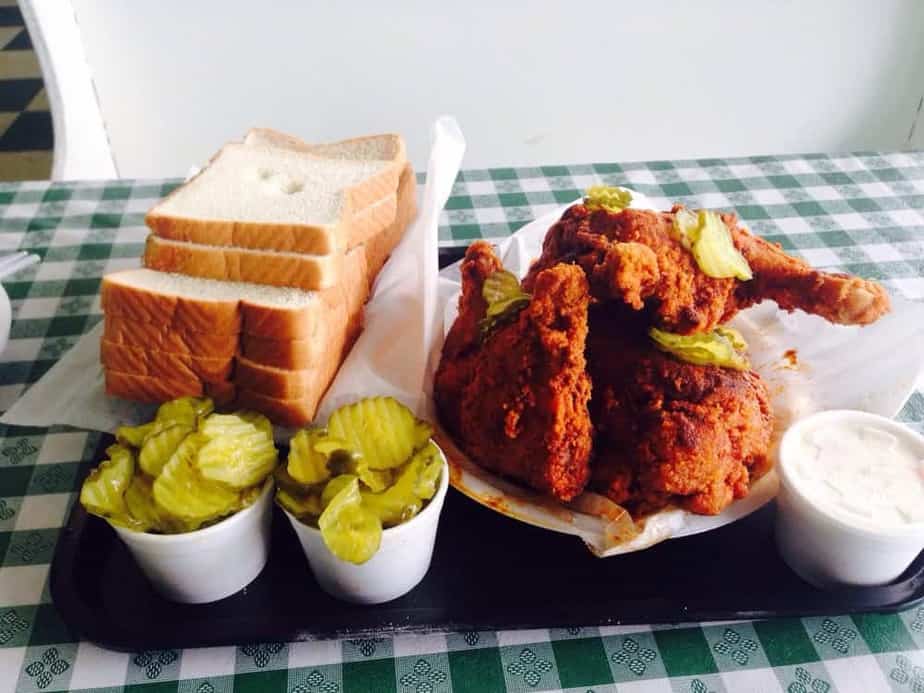 How much heat can you handle? At Prince's Hot Chicken in Nashville, diners can run the gamut from plain to XXXhot for their famous chicken, skyrocketing your taste buds to new orbits.  Prince's chicken was created by lover's quarrel between James Thorton Prince and his wife.  Upset with his philandering, she doctored up the spiciest fried chicken she could create to get revenge. The problem was, he loved it and after mastering the recipe himself, he launched his first chicken shack. In 1980 the business was passed down to his great niece, André Prince Jeffries who gave it the family name. Now a Nashville legend, patrons line up for crunchy, crispy, spicy hot legs, wings, and whole breast pieces with an array of classic sides.
The claim to originality is important to Prince's and they hold to it, which makes imitations of the recent popularity of spicy chicken. While the legend of its origin and originality advertise and attract customers far and wide, it is the chicken that keeps the locals coming, some of them admitting to having a full blown addiction to the chicken. It has been featured on The Travel Channel show Food Paradise, Bizarre Foods America, and Man v. Food Nation and enjoys numerous reviews and features in food journalism in periodicals and online sites.
Prince's Hot Chicken has a starred listing at Eater and is listed as an American Classic by the James Beard Foundation. Start with the medium, which is very hot, before going all the way to hot. And do not wipe your eyes while eating your hot chicken!
Nostalgia – 3.75/5
Taste – 2.75/5
Cult – 3.25/5
Hospitality – 2.5/5
Rave Meter: 12.25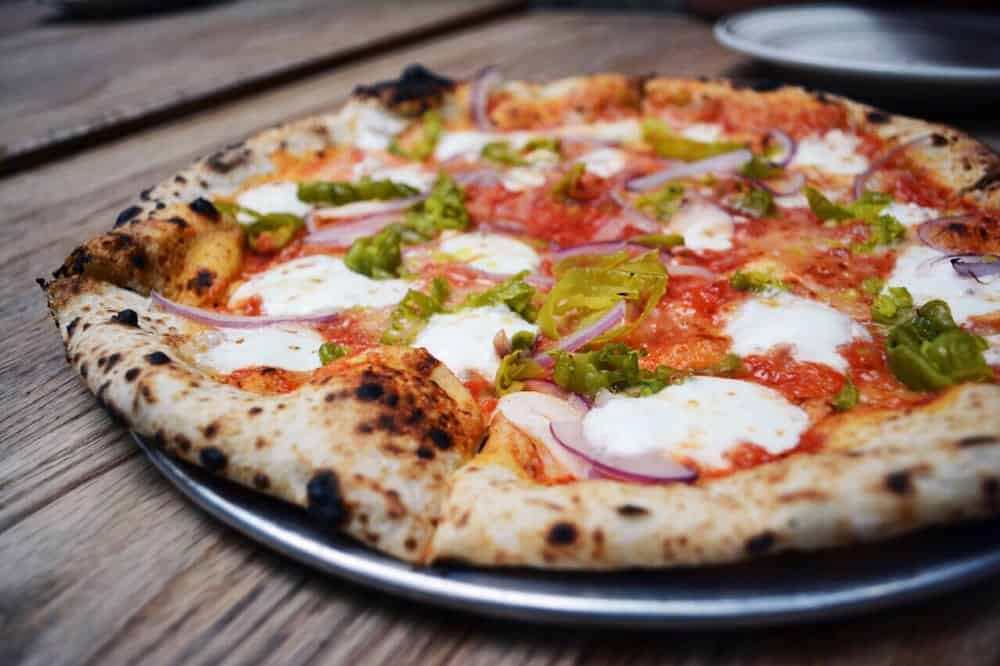 Perfect chew, perfect char, Roberta's is a magnet for pizza lovers in Bushwick neighborhood of Brooklyn, New York. A tiny, typically packed to the gills restaurant with graffiti, stickers covering surfaces and overall hip, eclectic decor, Roberta's serves breakfast, lunch, dinner and has a take-out or delivery option. Innovative names like the Nun on the Run or the White Guy deliver ample and flavor-packed ingredients to devotees. A neighborhood feel with a boisterous decibel, Roberta's makes its mark as a pizza destination and a beloved eatery for Brooklyn's booming hipster culture.
New York Magazine food journalist Benjamin Wallace describes it most aptly and vividly: "The soul of the place isn't found in the kitchen, however, but in the restaurant's backyard, where, hemmed in by cinderblock, razor wire, and corrugated steel, a garden—and many other things—grows. Herbs, flowers, and tomatoes sprout from repurposed tires and plastic hops bins. Craned-in shipping containers house a radio station and bakery, plus an office, all crowned by small vegetable patches. The vibe is of a future-primitive, self-sufficient compound whose inhabitants grow their own food and urinate on the compost pile (true story)." Today Roberta's maintains its gritty aesthetics, but also enjoy popularity that draws a large drop-in dining clientele, and continues to earn positive reviews and high rankings, especially on pizza enthusiast ratings.
Roberta's has a starred listing on the Eater list and is worth it to locals and internationals alike who are open to food that is positively anti-fine dining but still world class pizza.
Nostalgia – 3/5
Taste – 3.25/5
Cult – 3.25/5
Hospitality – 2.5/5
Rave Meter: 12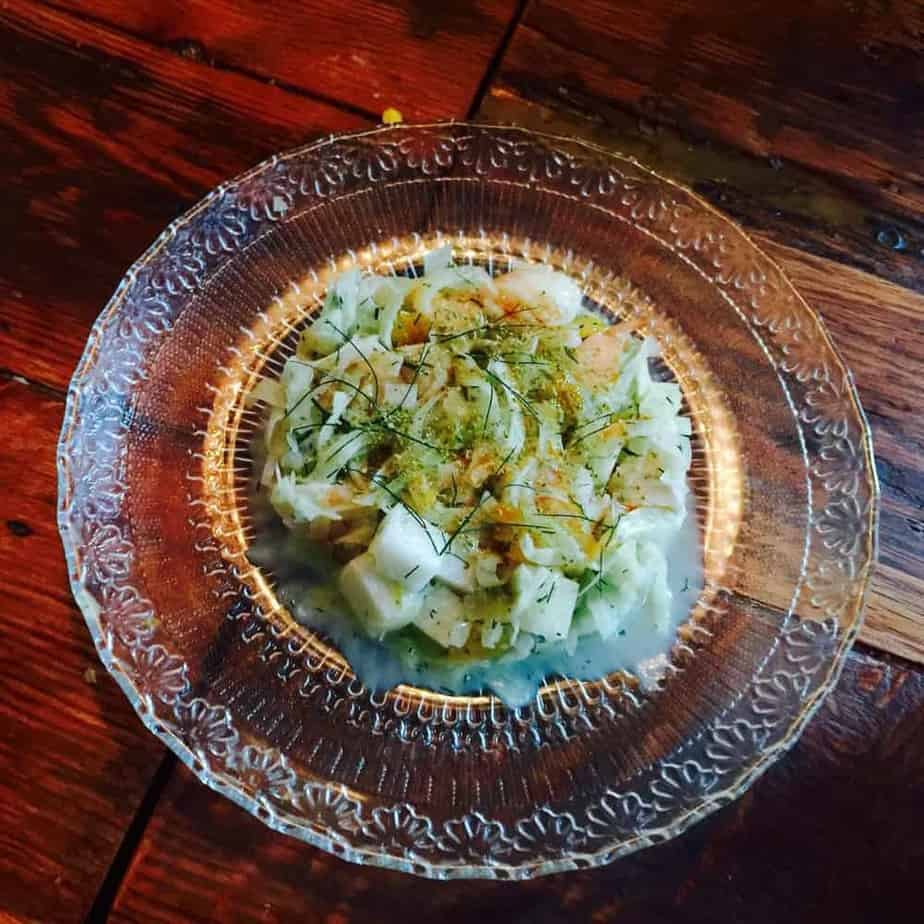 They say that patience is a virtue. The no reservation policy at the much-hyped Rose's Luxury in Washington, DC creates a nightly wrap around the block line of hungry diners, anticipating a great meal. It is not rare that diners spend more time in line than in the restaurant. Others actually pay for a person to keep the cue for them. Waiting times and line up antics aside, Rose's does not disappoint when the wait in the cue is over. Small plates or family style dishes are served with features like rigatoni cacio e pepe, carrot "pastrami" or kung pao tofu. Chef Aaron Silverman's menu options are always evolving, so each experience at Rose's is new. Luxurious dishes with a fun, playful banter and welcoming ambiance creates an attractive combination for dinner.
The capital city of the US isn't lacking for good food, so Rose's ability to rise above the rest with its unorthodox and egalitarian approach to booking tables speaks to the absolute strength and genius of its food offerings. That it has even managed to turn waiting in line into a part of the meal experience, as opposed to a supreme irritation, is nothing short of unheard of. Yet, year after year this restaurant named after Chef Silverman's paternal grandmother continues to rack up awards and acclaim well beyond the Beltway. The democratic ethos of the restaurant even apply to the owner's parents, but they have been suspected before, for instance, to accommodate Michelle Obama.
Rose's Luxury has a starred listing at Eater and is worth the inevitable line, as this is food worth waiting for, again and again.
Nostalgia – 3.5/5
Taste – 3.25/5
Cult – 2.5/5
Hospitality – 2.5/5
Rave Meter: 11.75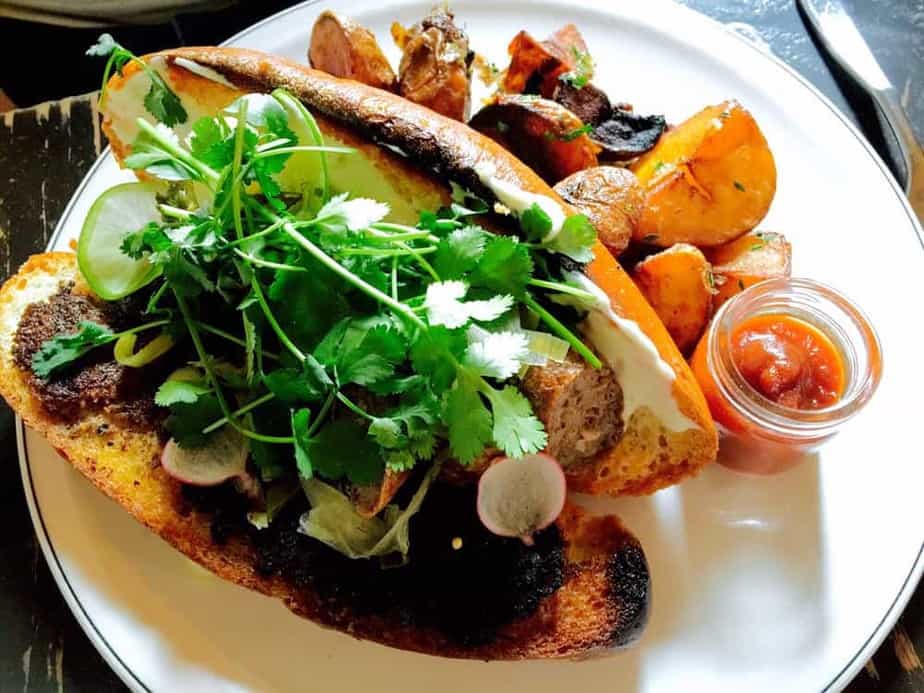 Woodberry Kitchen combines cozy comfort with handcrafted quality. Exposed wood beams and a lofty, tiered dining space give a familiar feel to the dining space. Whether sharing their well versed cold and warm plate options, indulging in signature oysters, or eating a comforting supper dish, Woodbury Kitchen delivers the best locally sourced ingredients every time. Brunch offerings like chicken enchiladas, eggs in purgatory, and eccentric midday cocktails are a total delight. A complete gluten-free menu stands out as a thoughtful option for diners with dietary limitations. One of Baltimore's most venerable institutions, Woodbury delivers for a casual lunch or a memorable celebratory meal. And don't forget about dessert. The "C.M.P." sundae, with marshmallow, fudge, and peanuts is a decadent but delicious way to end a meal to remember.
Chef and co-owner Spike Gjerde is a Baltimore food legend. His fidelity to local ingredients in the haute-rustic restored mill delight the sense and give an appreciation of the flavors and fauna of the Chesapeake region. In fact, Woodberry Kitchen is so outstanding that it stood out as the only Baltimore-based inclusion on the Washington DC top 100 list of 2016. Spike's work has been featured in the media, including The New York Times, Wall Street Journal, Food & Wine, bon appétit, Esquire, Condé Nast Traveler, Southern Living, Garden & Gun, and The Washington Post. Spike has also made several television appearances.
Woodberry Kitchen has a starred listing in Eater and is one of the hottest reservations in the entire DC/Baltimore area.
Nostalgia – 2.5/5
Taste – 3.25/5
Cult – 3.25/5
Hospitality – 2.5/5
Rave Meter: 11.5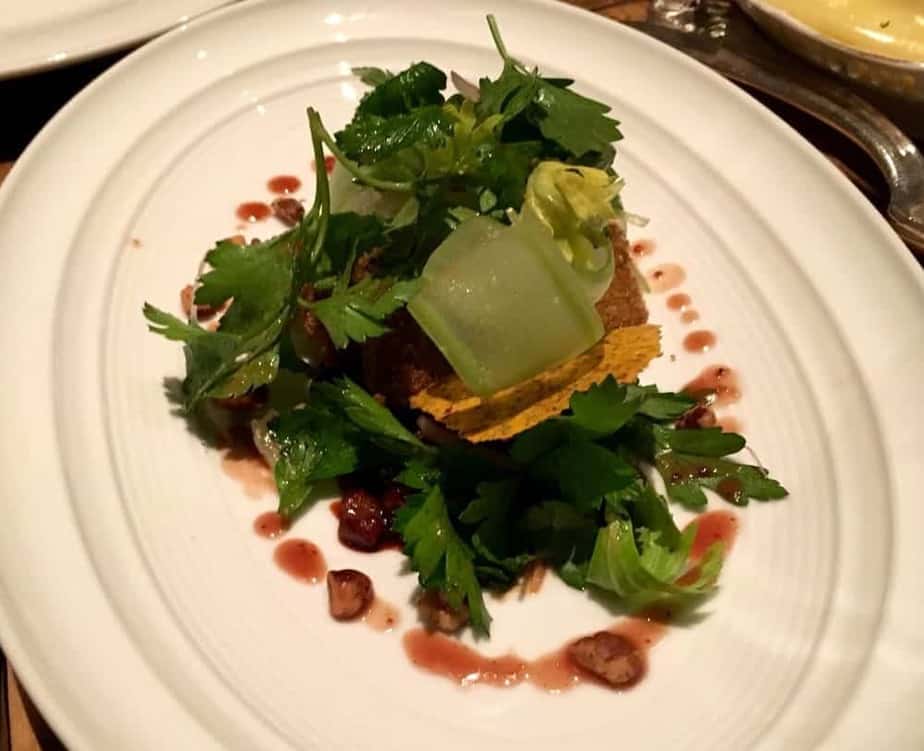 Propelling diners forward to a new, unexpected, and unique dining experience is Chef Grant Achatz's Next in Chicago with Executive Chef Jenner Tomaska running the kitchen. A modern, somewhat futuristic feel greets patrons with swirled accents, colored lighting, and mirrored panels in the dining space. Chefs Achatz and Jenner take a menu theme and present it for four months, before completely reinventing it into a totally new experience. Themes like Ancient Rome, Childhood, Vegan, Hollywood or The French Laundry give prix fixe styled dining energy and whimsy but they never stay for too long, refusing to become conventional or predictable. Hospitality is amicable and personal and a fast paced service keeps enthusiasm high. Winner of the James Beard for Best New Restaurant, Next has received an unprecedented thirteen 4-star reviews from the Chicago Tribune.
Chef Tomaska grew up in the southern suburbs of Chicago and at age 14 he began his restaurant career as a cook and dishwasher at a local restaurant. In 2016 Jenner was a finalist for the James Beard Rising Star Chef and was promoted to Executive Chef. At Next he works with Chef de cuisine, Ed Tinoco, to create compelling and extravagant themed menus that dazzle and delight.
Next is ranked #5 at The Daily Meal and is a member of the Alinea group. This is clearly top tier dining in Chicago — of anywhere in the USA.
Nostalgia – 2.75/5
Taste – 3/5
Cult – 2.75/5
Hospitality – 2.75/5
Rave Meter: 11.25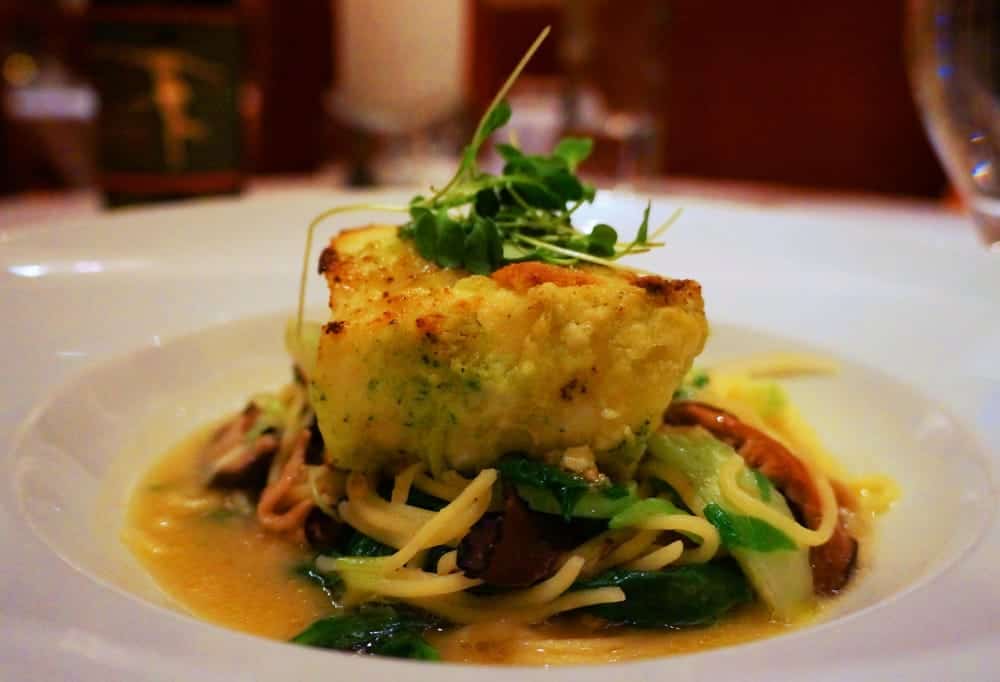 A historic adobe home built in 1756 by Geronimo Lopez is the location for one of Santa Fe's best dining experiences, Geronimo. An elegant, nook filled environment lends to a romantic and nostalgic throwback mood. Outdoor porch seating options are also a welcome, humming dining space. With a vegetarian tasting menu, unique standards like tellicherry rubbed elk tenderloin, green miso sea bass, and mesquite grilled Maine lobster tail, Geronimo knows how to create a memorable meal, marked by the Southwestern food traditions of the area, as the "Four Corners" rack of lamb shows, served in the New Mexican "borrego house." Attentive service and a comfortable, but upscale environment make this a restaurant worthy of the land of enchantment.
Geronimo is the only New Mexico restaurant to win a AAA Four Diamond award as well as a Forbes Four Star Award and Executive Chef Sllin Cruz continues to let understatement and simplicity guide his approach. Lauded by press from The Albuquerque Journal to the New York Times, Geronimo's "global fusion" is something that not only describes its cuisine, but also its general aesthetic.
Geronimo was ranked #17 in the 2016 Travellers Choice and was a "Diner's Choice" winner for Open Table in the same year. Make your way to New Mexico to discover a truly one of a kind gem in the underrated culinary heritage of the Southwest.
Nostalgia – 3/5
Taste – 3/5
Cult – 2.5/5
Hospitality – 2.5/5
Rave Meter: 11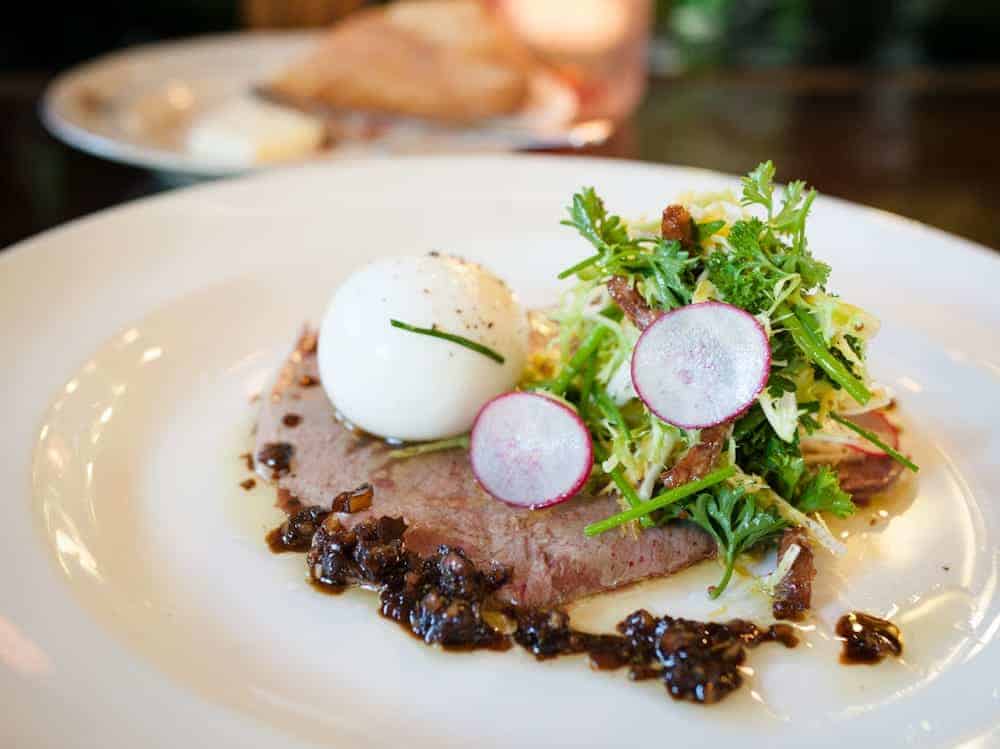 Fine diners in Portland flock to La Pigeon, where French dining is accessible and crafted with precision. A small assortment of communal tables gives diners a chance to mingle with tablemates and aid in a friendly atmosphere. Five and Seven-course Chef's Tasting Menus or full menu entree options run the spectrum from wasabi fried chicken to creme de lapin. Fanatically enjoyed is the dessert offering of Foie Gras Profiteroles. Filling portions and service that strives to accommodate each diner's experience make Chef Gabriel Rucker's dinner service one not to be missed.
Chef Rucker's work at Le Pigeon gained him a James Beard Award for Outstanding Chef in the Northwest and he is something of an enfant terrible who took up cooking after dropping out of junior college after day one and opened Le Pigeon at age 25 in 2006. His luxurious menu stood out then in Portland and today continues to lead the food revolution that is making Portland a top culinary destination. It recently attempted to adopt a no tipping policy but reversed course after is delivered mixed results. This says something about how Chef Rucker continues to lead the way and push Portland into a higher and more refined standard. Bon Appetit describes Le Pigeon as "The restaurant that put Portland on the national culinary map."
Le Pigeon is ranked #8 at The Daily Meal and is the place to eat in Portland and, indeed, the Pacific Northwest.
Nostalgia – 2/5
Taste – 4/5
Cult – 2/5
Hospitality – 2.75/5
Rave Meter: 10.75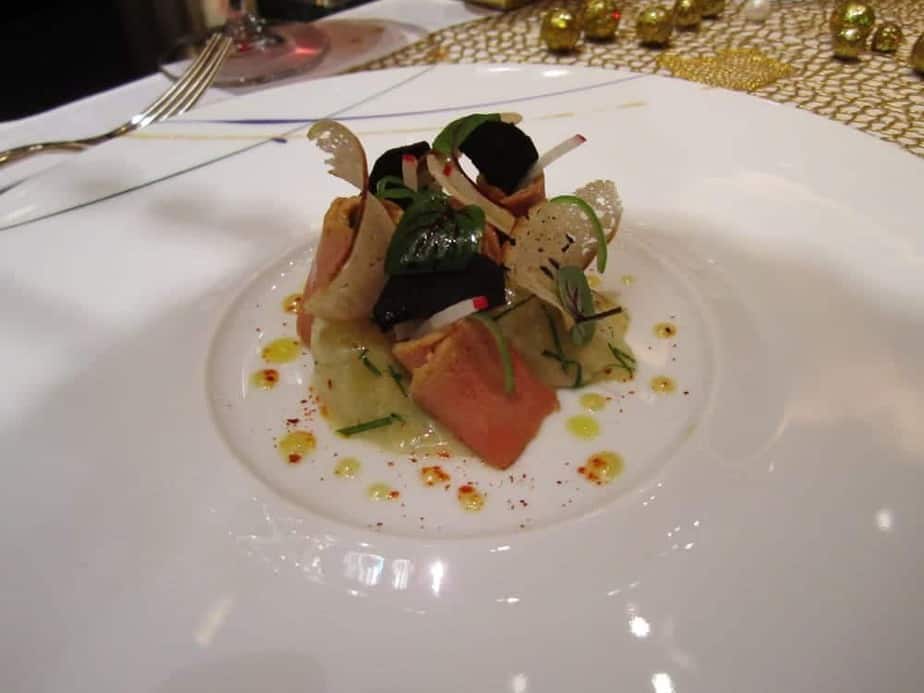 A showstopper on the Las Vegas culinary scene, Chef Joel Robuchon's eponymous restaurant hits high notes in French cuisine, with an Asian flair. Grand high ceilings, exquisite chandeliers, and lush florals create a posh and luxe feel, designed to resemble a luxurious Art Deco townhouse complete with a lush garden terrace and marble floors. Velvety booths create warmth and well-appointed art embodies the decadent atmosphere. Diners at Joel Robuchon looking perfect plating, impeccable service and gourmet treats are appeased. Offering a full range of course menus, small bites, vegetarian options and traditional entree options, Chef Robuchon caters to its clientele. Truffled Langoustine ravioli with foie gras sauce, famed bread, and dessert carts give diners. The edible sugar butterflies are a gorgeous end.
In a town famed for its food and high-powered chef outposts, where superstar chefs like Daniel Boulud and Jean-Georges Vongerichten are among the many who take advantage of the unique appeals of Las Vegas, Chef Robuchon stands out in his refined and subdued, albeit luxurious, Parisian styles restaurant. His immense success in Paris was not guaranteed to work in Las Vegas, but the result has been a total, three Michelin-starred success.
Joel Robuchon is ranked #9 at The Daily Meal and this intimate yet sublime 54 seat establishment is worth a visit to Las Vegas even for those who don't gamble.
Nostalgia – 2/5
Taste -3/5
Cult – 2.5/5
Hospitality – 3/5
Rave Meter: 10.5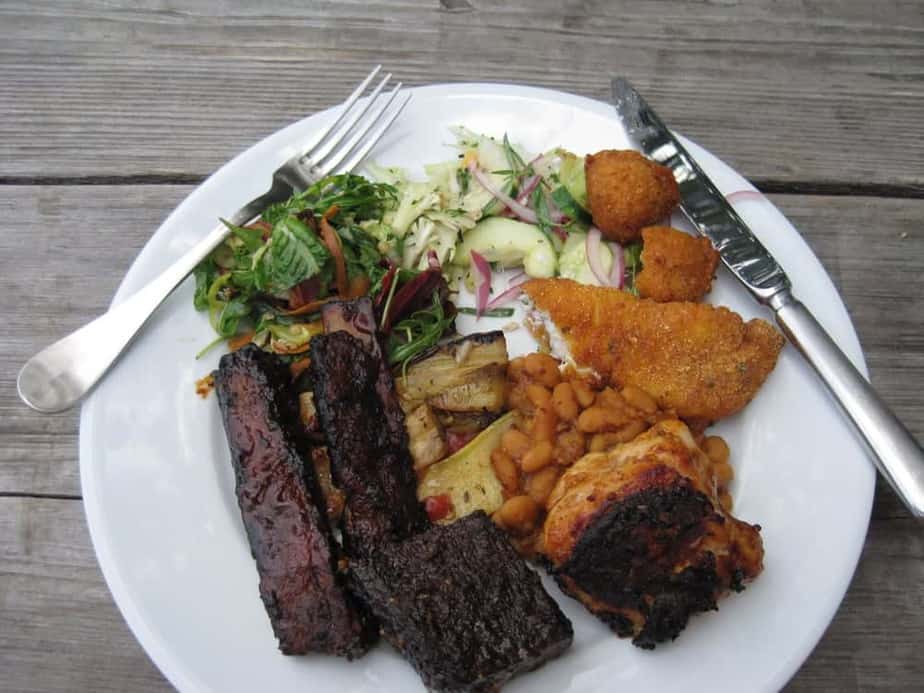 Perched on a pastoral 4,200-acre estate in the Great Smoky Mountains, The Barn at Blackberry Farm has won high accolades for farm and foothill dishes, specially sourced from the area, for over 40 years. Part of an extensive upscale resort complex with Appalachian raw beauty around every corner, The Barn embodies a Southern gourmet feast. Collaborating with a vast array of artisans, Executive Chef Cassidee Dabney brings to life the Smoky Mountains' best ingredients. On The Barn's dinner menu, fresh produce from the farm's gardens stars with peppers, eggplant, and grilled okra ragout or crispy pig ear and grapes. With a James Beard award-winning wine program and eccentric bar offerings, perfect pairings are easy.
Their food is known as "foothills cuisine." That means ingredients grown in their own area, often right outside the restaurant in Blackberry's gardens, an unlikely but fascinating marriage between Appalachian comfort food and global extravagance. Dishes like rainbow trout with buttermilk consommé and watercress are a good example and results have made it into a mainstay culinary delight amidst a destination for rejuvenation and health. It has gained praise for its food and hospitality from many food and travel outlets and gained praise from Martha Stewart.
The Barn at Blackberry Farm is ranked #14 at The Daily Meal and it continues its long tradition of Southern hospitality.
Nostalgia – 2.5/5
Taste – 3/5
Cult – 2/5
Hospitality – 2.5/5
Rave Meter: 10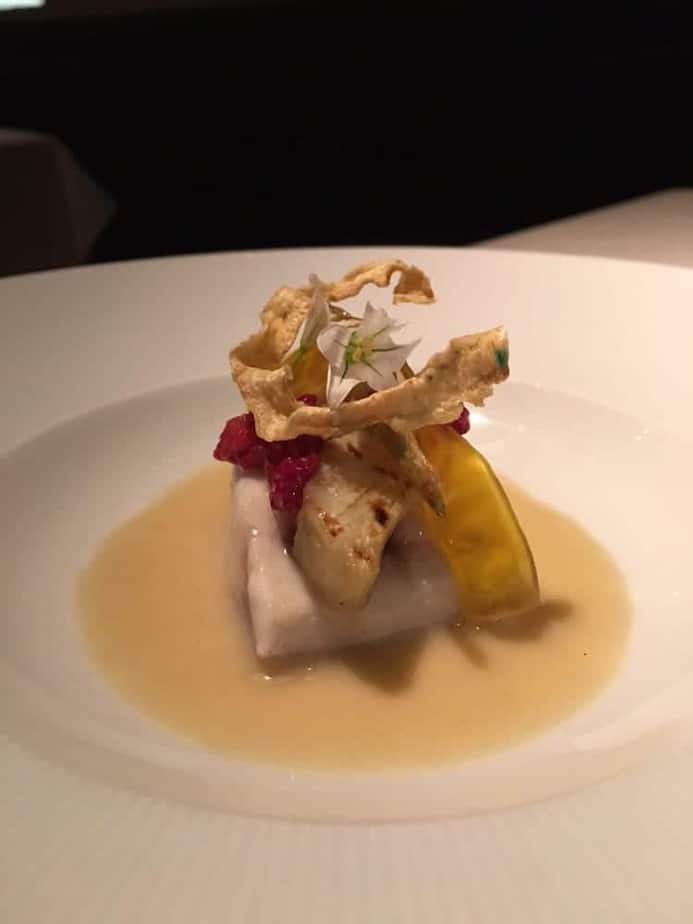 Chef David Kinch's Manresa surprises and delights. There is no menu offered; guests are taken on a culinary odyssey at the complete discretion of Chef Kinch. This allows not only the best seasonal fare but the finest ingredients sourced that same day. Gorgeous plating and unique takes on contemporary American cuisine make the Manresa experience shine in the splendor of this West Coast culinary icon. Striped jack fish sashimi, wood pigeon, or Monterey abalone show the innovative and interesting take that is distinctly Manresa. At the end of the courses, a menu is then presented to the diner, giving them the chance to review again and again what they just experienced.
GQ magazine named Chef Kinch Chef of the Year in 2011;  in 2014 he was nominated for the James Beard Foundation "Outstanding Chef" award, and in 2010 he received the Foundation's Outstanding Chef for the Pacific honor. His first cookbook, Manresa: An Edible Reflection, debuted in October 2013 and was number 19 on the New York Times Best Sellers List. In 2012, Manresa was named one of San Pellegrino's "Top 50 Restaurants in the World." In 2013 Bon Appétit called Manresa one of the "20 Most Important Restaurants in America." So many honors and accolades gain the guest's confidence for this set menu restaurant.
Manresa is ranked #6 on the Business Insider list and its three Star Michelin rating and Relais & Châteaux recognition make it a staple on the West Coast American food scene.
Nostalgia – 2.75/5
Taste – 3/5
Cult – 2/5
Hospitality – 2/5
Rave Meter: 9.75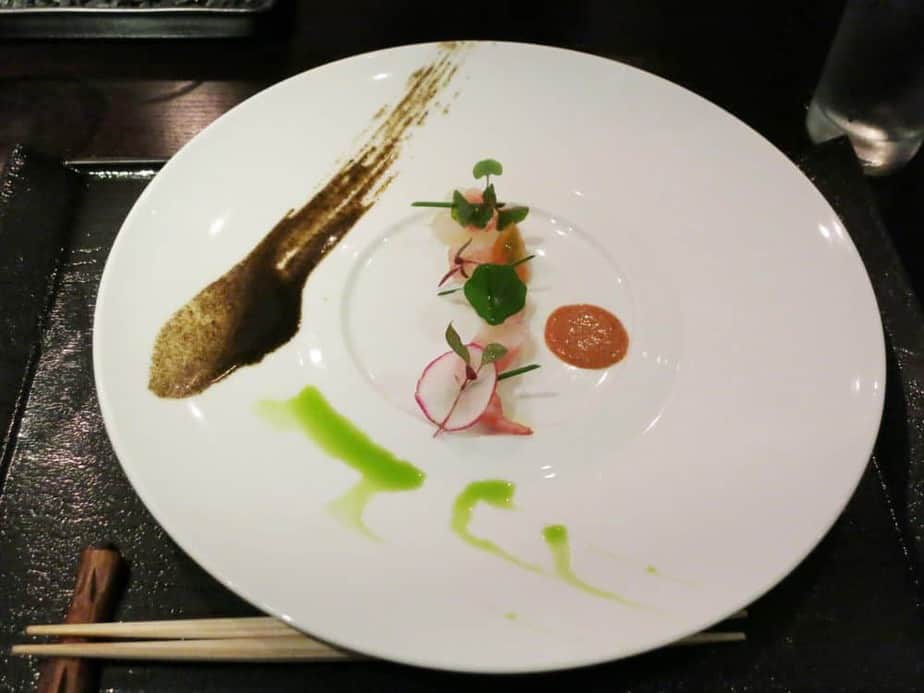 Considered by many to be the hardest reservation to be made in the competitive Los Angeles food scene, n/Naka's Japanese kaiseki dining experience is intimate with three rooms and 52 seat space. Chef Niki Nakayama takes a refined and respectful approach to the ingredients, presenting them at the height of freshness and with artistic flair. Thirteen-course modern kaiseki or vegetarian options with wine and sake pairings that add depth and nuance. Courses are presented thematically: "steamed" or "a pairing of something common and something unique." In house made pasta receives glowing accolades. The meal ends with Chef Nakayama personally acknowledging each patron and receiving them as if having taken a final bow.
Born to Japanese parents who worked as fish distributors in the Koreatown area of Los Angeles, Chef Nakayama, immersed herself in traditional Japanese culinary culture and her appearance on the Netflix food documentary, Chef's Table, catapulted her and her small restaurant into local, national, and international fame, booked solid for months. Her embrace of traditional Japanese food has not been easy on her, as a rare female chef and she has shared many instances where she was dismissed as incapable of making serious food. For this reason, she cooks in a closed kitchens, allowing the food to do the talking.
Since n/Naka was featured on Netflix "The Chef's Table" and received extensive recent acclaim, including a four-star rating in LA Weekly, for its food and its newly minted celebrity chef.
Nostalgia – 1/5
Taste – 3/5
Cult – 3/5
Hospitality – 2.5/5
Rave Meter: 9.5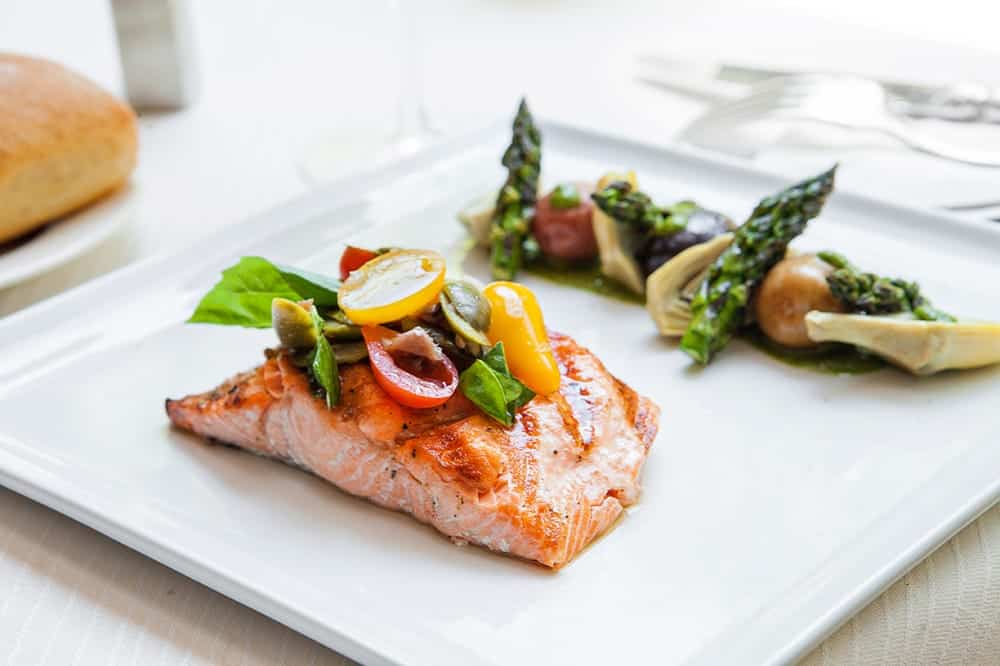 At the Charleston Grill in Charleston, South Carolina, phenomenal live jazz mixes with perfect plates inside the Belmond Charleston Place hotel. Chef Michelle Weaver divides her menu into four categories: Pure, Lush, Cosmopolitan and Southern. Once patrons choose which direction they would like to go, they are able to choose specific appetizers and entrees. Oxtail tortelloni & crispy tongue, Iberico ham, low country muddle and little gem lettuce showcase the broad strokes of the kitchen. Vegan, vegetarian and gluten-free accommodations are available and a Chef's tasting menu is offered as well to cover all four menus. With over 1300 bottles of wine and expert sommeliers, pairings are easy and refined.
Chef Weaver is an Alabama native, raised with a love of cooking and an early age exposure to the farm-to-table concept and practice of eating. Her training at the New England Culinary Institute together with her Southern roots and her global, curious palette create a one of a kind and fine culinary experience for her diners at Charleston Grill. Sourcing products from local farmers and fishermen, her food also includes some of the best quality ingredients from around the globe. In the exciting and competitive food scene of Charleston, Charleston Grill stands out to many as its best place to eat.
Charleston Grill was ranked #6 in the US in the 2016 Travellers Choice ratings and has received many other local and national honors. From the sounds of its world-class jazz to the tastes of its varied and dynamic menu, it is a refined experience of the South.
Nostalgia – 2/5
Taste – 2.25/5
Cult – 2.25/5
Hospitality – 2.75/5
Rave Meter: 9.25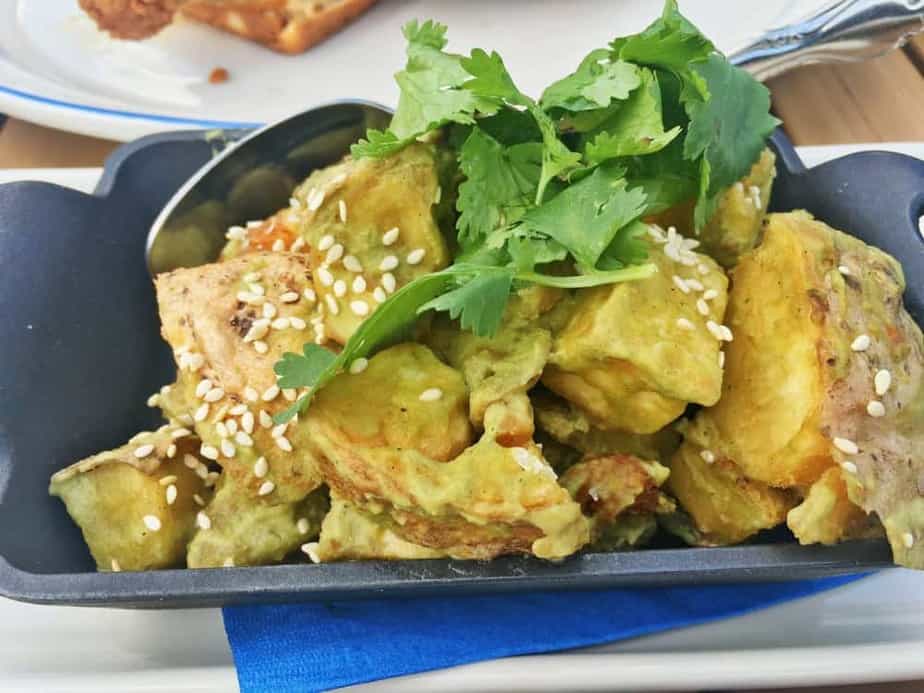 Landlocked Minnesotans find welcome respite when they visit 4 Bells and are able to dine on fresh oysters, mussels, and other seafood which are overnighted from the coast. A spectacular rooftop dining area gives picturesque views of downtown Minneapolis and the Loring Park neighborhood. Southern nods with crispy fried chicken, decadent mac and cheese, and fried green tomatoes are crowd pleasers. Large portions make sharing easy and plenty of dining options from formal to the pet-friendly the back alley coop accommodate various groups and dining occasions. Many patrons consider their rooftop patio brunch the highlight of the weekend with playful cocktails and a Bottomless Mimosa. With nine separate dining areas to choose from, there is something here for every occasion.
Paying tribute to the Lowlands of South Carolina, this young geographic anomaly punches above its weight already, with solid reviews and a few awards early on. Chef Scott Pampuch is already a Twin Cities veteran, but here his new angle is more fully Southern and coastal as opposed to the more grain-fed meats of before. Boasting a fried chicken that seems destined the take the top placed in a dynamic Twin Cities food scene, and a view to die for, 4 Bells is sure to become a classic of Twin Cities food for years to come.
4 Bells was included in the Open Table top 100 and seems that its early success is just the tip of its full and delicious potential.
Nostalgia – 1.5/5
Taste – 3/5
Cult – 2/5
Hospitality – 2.5/5
Rave Meter – 9/20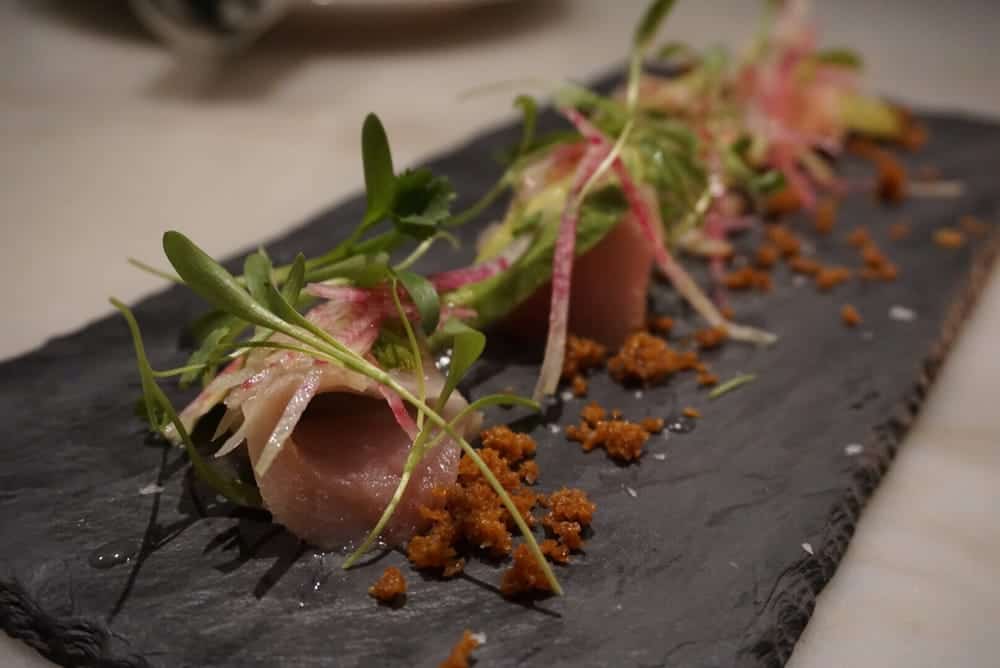 Acorn's Chef Steven Redzikowski brings energy and an eclectic posture to contemporary American cuisine. Housed in a warehouse marketplace upscale, polished food is juxtaposed with gritty graffiti walls and an industrial, decidedly hipster feel. The Emeco seating made from recycled Coca-Cola bottles. Small plate styled dining or family share plates create a conversational vibe and lend a laid back feel. House made pretzels, oven roasted bone marrow, grilled king prime ribeye, and hamachi crudo show off Chef Redzikowski talent. Booze, beer and clever non-alcoholic drinks add punch.
Chef Redzikowski was a prodigy, working at the very best New York City French restaurants by his late teens. On his way to an interview on the West Coast at The French Laundry, he fell in love with the town of Aspen and ended up working there for awhile before opening his first acclaimed restaurant, Frasca, in Boulder. Since then he has gone on to become the premier chef of the Rockies and one of the top chefs in the United States. His approach is to take his lessons learned in the great kitchens of New York and apply a more populist, democratic twist on them. Chef Redzikowski has banned chef jackets because of their ranking and exclusivity. From the dishwasher to himself everyone is wearing the same jacket. This sense of equality extends to his conscientious menu and collaborative approach to running his restaurants, of which Acord is the gem of Denver.
Acorn is included in the Open Table top 100 for 2017 and, with Chef Redzikowski at the helm, it should only add to its collection of acclaim in years to come.
Nostalgia – 2/5
Taste – 2.75/5
Cult – 2/5
Hospitality – 2/5
Rave Meter: 8.75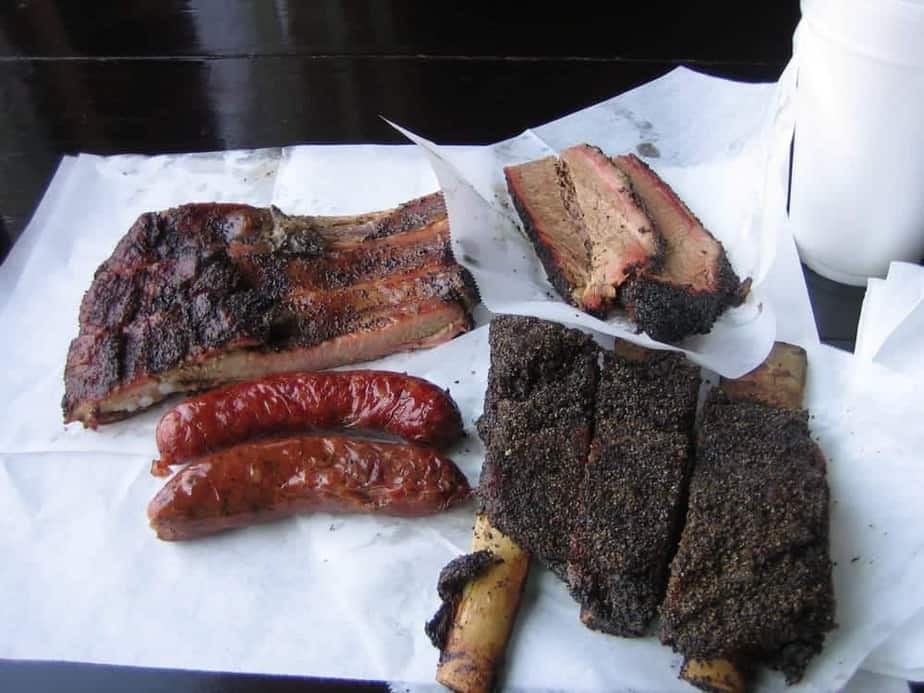 Step back into barbecue history when visiting Louie Mueller's Barbecue in the sleepy small town Taylor, Texas, a bedroom community of Austin, Texas. Opening in the 1940's, now three generations of Muellers have been mastering their smoke cathedrals and keeping as true to classic form as the day they opened. Line up early for each day's limited batches of tender beef brisket, rich beef ribs, pork spare ribs, and regular or spicy jalapeno sausage. When the day's food is sold out, the Muellers close. Juicy turkey or smoked chicken fall off the bone. The brisket has crisp burnt ends and pink smoke rings that extend well below the surface. Enjoy the meats served in sandwiches or load up platters with the quintessential sides of white bread, pinto beans, dill pickle slices, onions, potato salad, and coleslaw to round out this Texas treat.  Banana pudding and house-made peach cobbler add a sweet touch. And don't forget the iconic vinegar-based sauce, which is optional but still great.
Texas Monthly describes the essential star of any Texas barbecue joint, the brisket, at Louie Mueller's as "the Platonic ideal of the Central Texas meat-market style—the fat was rendered to perfection, and the smoke-infused meat was so tender that even the idea of a fork and knife seemed preposterous." High praise for a selective and fiercely competitive region for barbecue as Central Texas. Also famous is the massive beef rib, a positively prehistoric-looking piece of meat, with marvelous results.
Louie Mueller is a member of the James Beard Foundation "America's Classics" list and rarely stays opening into the evening, so don't be late!
Nostalgia – 2/5
Taste – 2.25/5
Cult – 2.25/5
Hospitality – 2/5
Rave Meter: 8.5
47. Lexington Barbecue #1, Lexington, NC
Known locally as the "Honeymonk" or "The Monk," Lexington Barbecue was established in 1962 by Wayne Monk. Since its establishment, it has grown from a small cafe to a nationally renowned barbecue establishment. Lexington Barbecue is an absolute must-stop on the barbecue circuit. Hog heaven. Known for its Lexington style pork served either on a plate or in a coarsely chopped or sliced sandwich, served with a side of hot crispy fries, hushpuppies, and their distinctive red slaw. Large portions are the rule. The vinegar-based sauce is served freely and in bottles to take home. Free refills on drinks refresh the sense for more delicious meat and sides.
Lexington Barbeque has long time servers who genuinely care about the customer satisfaction and make sure to treat everyone like family. Cooked with wood and in small batches, each day, freshness and signature smoke is never compromised. Pork skins and plenty of pie options satisfy the full range of salty to sweet flavor profiles. Guzzle down a Cheerwine soft drink with your meal for the full Lexington experience.Featured everywhere from NPR to Garden and Gun, this celebrated barbecue restaurant represents North Carolinian barbecue well and in iconic fashion.
Named as a James Beard Foundation America's Classic destination, this longtime fixture of the rich American barbecue tradition is one to be enjoyed and treasured.
Nostalgia – 2/5
Taste – 2.25/5
Cult – 2/5
Hospitality – 2/5
Rave Meter: 8.25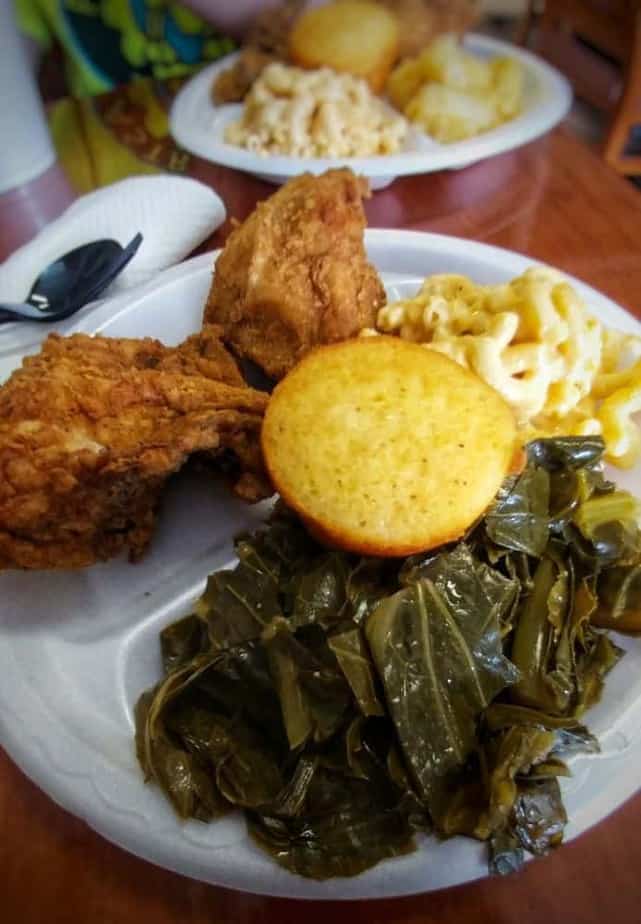 Housed in a quaint brick building painted a brilliant lime green is Weaver D's Delicious Fine Foods, an Athens, Georgia, soul food institution. "Automatic for the People" is the motto at Weaver D's coined by owner and local legend Dexter Weaver or "D" who is typically behind the counter each day, taking orders and greeting regulars by name. Known primarily for their crispy deep-fried chicken, Weaver D's steak and gravy, collard greens, and sugary sweet potatoes hit every mark in the southern good eats vocabulary. Broccoli casserole, fried okra, banana pudding: soul food with soul to spare. Sweet tea and lemonade served with crushed ice make the experience as authentic and cool as it gets.
Why "Automatic for the people?" Well, Dexter has a tendency to answer any patron's request, whether for a refill of sweet tea or a wing instead of a thigh by saying "automatic." The phrase became synonymous with Weaver D's, so much so that a band took note. Yes, REM did take Dexter's motto as their own, naming their 1992 album after it. This music connection only added attraction to Weaver D's, making the little green eatery a pilgrimage stop for music fans, who soon become soul food fans.
Listed as one of the James Beard Foundation's "America's Classics," good soulful food is "automatic for the people" at Weaver D's.
Nostalgia – 2/5
Taste – 2/5
Cult – 2/5
Hospitality – 2/5
Rave Meter: 8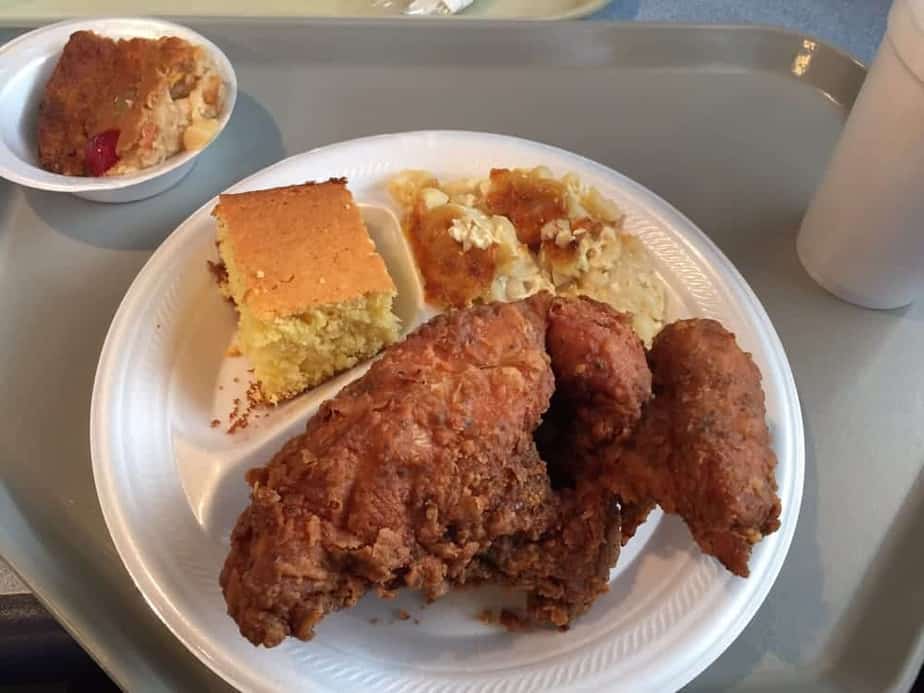 If you don't watch carefully, you might drive by and miss it. Foodies and locals don't, as they know that inside an unassuming sky blue exterior hides some of Charleston's most delicious, classic soul food. Where are we? About to enter Bertha's Kitchen. A community institution, Betha's is a 'place your order, then pick up at the counter' service style. The staff at Bertha's immediately greet you with their welcoming banter and patrons soon feel like they are guests in their favorite relatives home. And this relative knows how to cook. A whiteboard shows what the menu is for the day. Fried chicken, fried pork chops, oxtail, mac and cheese, red rice, okra soup, lima beans: the list goes on with cornbread to boot.
About mid-morning, the parking lot starts filling up and soon a line has formed outside, waiting for lunch to begin. The simple blue booths inside tells diners that all the attention is focused on the food. Bertha's serves patrons at a slow, relaxed pace. No rushing this food. Styrofoam plates, plastic forks are used for dining in or take away. Even though the line seems to wind on and on, Bertha's doesn't change a thing, despite the influx of popularity. Feed the whole family for under $30 and maybe have leftovers too.
Bertha's Kitchen was named one of James Beard Foundation's 2017 American Classics and is one of the rare dives that merits keeping company with fine dining.
Nostalgia – 2/5
Taste – 2/5
Cult – 2/5
Hospitality – 1.75/5
Rave Meter: 7.75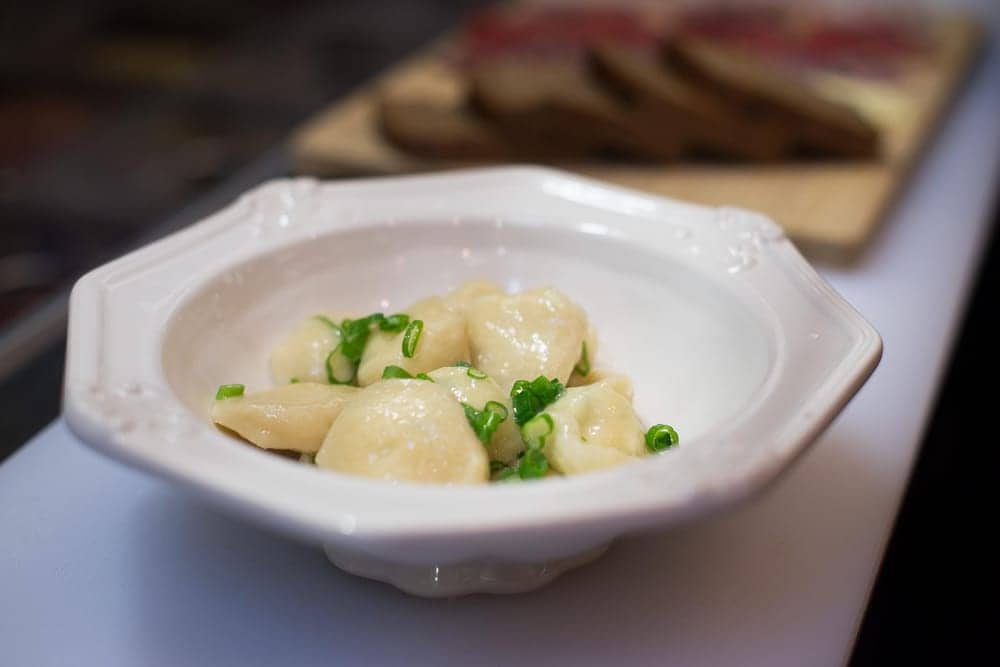 Looking for some blinchiki and don't know where to get it? Enter Kachka, Portland's Russian comfort food dynasty. Nab a spot on the benches that create pseudo-communal style dining and savor the kitsch Soviet Russian decor. Ears will dance while Russian music reels as you peruse the menu, stocked with Eastern European favorites. Don't know how to begin this trepek? Opt for ruskie zakuski experience and let the kitchen fill your table with cold small plates to commence the meal. At Kachka, the more adventurous your order, the more your taste buds are rewarded.
Chef Bonnie Morales drew from her Russian heritage when deciding to bring Moscow flavor to Portland. Her childhood is imprinted by tastes and smells and she loves reconnecting patrons to their memories. Tongue in cheek menu items like the infamous herring "under a fur coat," or more standard Russian representations like salo, golubtsi, or spring kutab pack acid, salt and herbs. Try the rabbit braised in a clay pot and sampling a variety of dumplings like sour cherry or tvorog vareniki are a must. An accommodating staff help dishes unfamiliar to diners feel accessible and the menu itself is written with conversational wit. Vodka seems like the natural when dining at Kachka. It is easy with vodka flight offerings. Happy Hour draws patrons with, of course, perfect Moscow mules. Kachka is family friendly and exudes Slavic appeal.
Kachka is listed in the Eater list and is another bright star in one of America's most dynamic emerging food scenes.
Nostalgia – 2.25/5
Taste – 2.25/5
Cult – 1.5/5
Hospitality – 1.5/5
Rave Meter: 7.5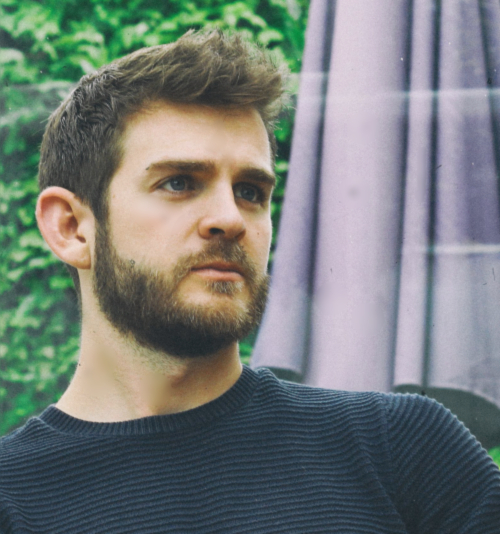 Morgan Bennett
Morgan Bennett is a freelance writer living in the Wicker Park neighborhood of Chicago. He is known locally as a craft beer evangelist and collector of obscure movie trivia.