Whether you fly for pleasure or business, land on Villiers Jets to plan and charter your flight. 
Renters of private planes primarily value three things: comfort, convenience, and time. Villiers supplies an ample offering that touches on all three values. The Villiers network aggregates over 10,000 aircraft from 40,000 locations worldwide—making it the largest global network of private aircraft in the world. Whatever your destination, party size, or reason for flying, Villiers can pair you with the ideal jet and crew.
Private charter flights have a reputation as the most expensive form of travel. And it's true. However, in recent decades, advances in technology and healthy economies have greatly expanded the industry's clientele to people who could not afford it before. Private charter flights are no longer for the mega-rich. They are cheaper, safer, and more luxurious than ever before.
More and more people are chartering private flights. According to a 2017 report, the number of privately owned jets has crawled steadily for the past decade. In 2018, around 13,775 private jets were in operation. Today, the number is even higher. With this boom, it was only a matter of time before charter services formed networks with privately-owned jets.
Essentially, a jet charter service is the middle-man who rents out to you—the client—an aircraft and crew in their network. The more private jets in existence, the better and cheaper these charter services. In this review, we ranked the best charter services. They have a wide offering of aircraft, connections to hundreds of global cities, excellent personal service, and high standards of safety. Some charter services have a narrow clientele—business flights, for instance.
The Private Jets We RAVE About
There are many reasons to consider a private charter flight. It is not just for business or corporate events. It could be a special event that needs some added flair, like a wedding or a retirement party. Whatever the occasion, a private jet delivers a high level of luxury, professionalism, and fun.
Before You Book Your Flight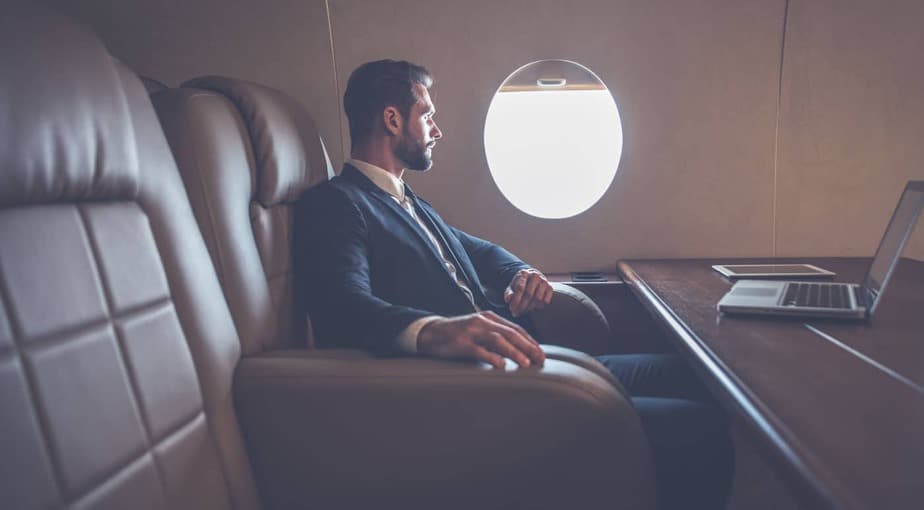 Today, most charter services' websites have a page where you can enter your information, much as you would when you book a commercial flight. But the booking process is a little more extensive. After all, when you book a commercial flight, you rent a seat. When you book a private flight, you rent the entire aircraft.
If you don't buy a seat on a commercial flight, it will take off without you. But if you don't rent a private jet, it will probably just collect dust in the hangar. You are essentially creating a totally personalized flight, so you will provide much more information up front. Make sure you can answer the following questions before visiting the charter service website (or app):
Question 1: What is My destination?
If commercial flights have one thing going for them, it's scale: You can fly practically anywhere through a company like American Airlines.
Private flights are much more limited about where they can take you. So they tend to prioritize major cities like New York, Rome, Paris, and Hong Kong. Some cities (or certain airports within cities) may not be available.
Question 2: How Large is My Party?
How many people will be flying with you? The longer your flight, the larger your jet will need to be. But if it is a shorter flight (such as from Chicago to New York), you may need a large jet anyway if your party is nine or more. Obviously, the larger the jet, the pricier the flight.
Question 3: What Do I Expect to Accomplish During the Flight?
If your goal is just to get from point A to point B, fly commercial. The appeal of a private charter flight is that it gives you a comfortable space with family or peers while you're in the air. The flight is no longer lost transition time: it is a productive, memory-making time.
What do you plan to do while in the air? An important meeting? A party? A rehearsal? A vital conversation? Close a deal? Or are you just expecting to chill? This question might be the most important one to answer.
Question 4: Will Mittens Come Along?
Not all private charters are pet-friendly. Most are, but not all. How do you find out? Ask your private jet broker.
Private Jet Broker
As you can see, booking a flight through a private charter service involves several stages. After submitting your info, you will be assigned a private jet broker. These brokers will guide you through the remaining stages of the booking process.
Because private charter flights are so personalized, the booking process can't be entirely automated. You will rely on a private jet broker to offer assistance in selecting the operator, planning your trip to your requirements and preferences, and protecting your interests.
Private brokers help you tailor the perfect flight. They will discuss everything with you, from amenities to preferred destination airports. Don't forget to bring up pets!
How Charter Services Work
Private charter services are a bit new. Even the most established and well-recognized companies are less than 20 years old. This is because in recent decades there has been a spike in mega-rich individuals purchasing private jets. A charter service forms a network with these individuals and rents out their aircraft to people like you. Think of a private charter service as Uber for aircraft.
Benefits of Private Charter Flights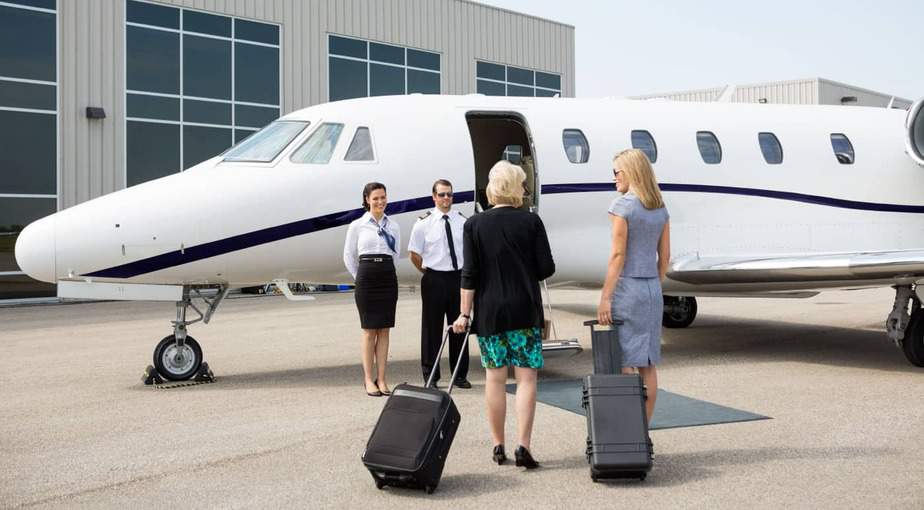 The major appeal of private charter flights is the luxurious flying experience. But there are other benefits that make them a good option for regular flying, if you can afford it.
1. Control Your Own Schedule
Flying commercial is time-consuming. You are instructed to arrive at the airport at least 2 hours before boarding time. Then you may have a layover—or perhaps several. Delays are bound to happen.
On a private flight, you are the only passenger (or one in a small party). You get to skip the usual lines and check-in procedures. The opportunity for unanticipated delays is greatly limited. With charter flights, you are also free to choose to land in smaller airfields, which might be closer to your ultimate destination. Finally, all flights are direct.
Depending on the charter service, you can be in the air mere minutes after arriving at the airport.
2. Greater Safety, Minimal Security
You can't board a commercial flight without getting (at least a little) dressed down, scanned, x-rayed, pat down, with your luggage inspected. There are also strict limitations on what you can carry onto the plane.
Though procedures vary, private jets involve far less invasive security measures. Much depends on the discretion of the captain or charter company. Still, you may not need to undergo an x-ray or screening. Your bag may not be inspected, and you may be allowed to bring liquid contents greater than 3 ounces with your carry-on.
3. Privacy
A commercial flight is seldom a fun way to meet new people. And yet, you are forced to sit uncomfortably close to other bodies for hours at a time. Meanwhile, they share their snores, sneezes, coughs, conversations, iPad screens, pet's barks, and infant's cries with you.
With a private charter flight, not only can you freely move about the cabin—sitting, standing, napping, and supping as you please—but your social pool is much smaller and more selective. At worst, you're among friends, family, or peers. Meanwhile, you have total oversight of your belongings. You won't even need to visit baggage claim when you land.
Methodology
How did we go about determining the best private jets? Multiple steps were involved. First, we researched the largest and most established companies in the industry. Second, we examined target clients, safety standards, scale, and any unique perks. Third, we asked frequent flyers and other third parties which brands they prefer and why.
We also cited polls and reviews published by authoritative sources like Business Insider and The Economist, as well as aviation groups like NovaJet. Finally, we considered reviews and feedback from actual clients. In short, we strived to put ourselves in your position. The only difference is that we did the research for you.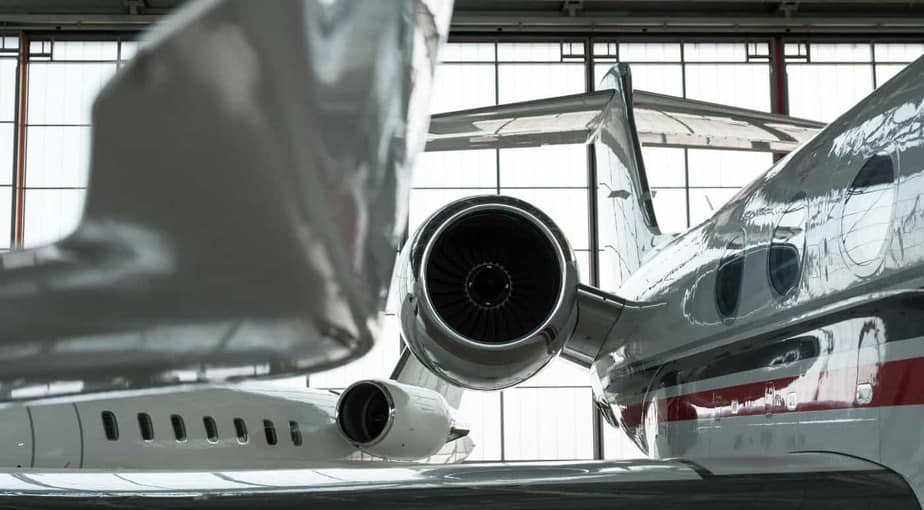 Below are the criteria we looked for in a good private jet charter service:
Historical: The older the brand, the greater its historical value. Longevity indicates a resilient and innovative brand that can adapt to both market and consumer demands.
Recognized: Similar to history, recommendations from veteran flyers make brands recognized.
Scale: We favored services that offer a large and diverse fleet. The best services have thousands of selections.
Global: The biggest disparity between private and commercial flights is that private flights can't always connect you to any city or airport. They are more limited. The more global connections, the better the service.
Innovative: A great brand constantly tries to improve. Its offerings are always getting safer and perform higher. If the charter service has an app, all the better!
Transparent: A good brand has a broad market and boasts a wide and powerful consumer base. It's a bad idea to purchase from a company that looks like it is about to topple. Company transparency ensures that you are working with an established service.
Generous: Companies that demonstrate their value for the buyer received a higher ranking. There are many ways companies can show value: a generous trial period for new members, a refund policy, pet-friendliness, fun perks and amenities, etc.
Economical: We prefer brands whose services demonstrate a level of quality proportionate to the price tag.
Positively Reviewed: What are clients' experiences like? Are they positive?
The Best Private Jets
Villiers Jets, founded in 2014, brings a lot of class to a wide selection. In essence, Villiers Jets is a network with over 10,000 aircraft for you to choose from. They have connections with over 40,000 locations worldwide (mostly in major cities like Rome, Hong Kong, etc.), and agents stationed in over 30 different countries. Villiers Jets is the largest global network of private aircraft in the industry.
The website, where you do the booking, is easy to use. Although there is a broad sampling of aircraft to choose from, Villiers Jets makes a point to connect you with the most competitively priced options. You can also enjoy private terminals and check-in facilities, all devoted to making your travels enjoyable and hassle-free.
On these terms alone, Villiers Jets is the obvious first choice for a private charter. But the benefits don't stop there. Villiers' agents are dedicated to making your selection and booking smooth and easy. They not only walk you through every step, but they go the extra mile — you get the sense that they earnestly want you to enjoy your flight as much as possible.
Pros
Superb customer service
Pet-friendly
Competitively priced
Cons
No smartphone app
More remote cities unavailable
One of the original booking services for private jets, Private Jet Finder has been in the game for a while. They remember an earlier age when air travel was a refined and comfortable experience—a pleasure rather than a cramped expediency (think of it as the Orient Express of the skies).
All of their jets are luxury class. Their pilots and staff are selected carefully on an expertise basis. You can't fly for them fresh out of flight school! Private Jet Finder's services are crafted for CEOs, business people, and working professionals who need to fly and enjoy it. After booking, they can have a flight ready for you within 90 minutes. An operator is available 24/7.
Private Jet Finder has flights to over 5,000 airports in over 170 countries worldwide. Every step of the trip is personalized. Before confirming your flight, you are given an immediate and thorough quotation with a set of proposals for you to address. All jets feature the most upscale and modern designs both inside and out. They differ only by weight class: Choose between light, medium, or large jets depending on the size of your party and the duration of your flight.
Pros
Luxurious and personalized
Pet-friendly
Excellent customer service
Cons
No smartphone app
More remote cities unavailable
Pricey
ViroFLY is a Swiss-based private jet charter company. They might be new to the industry, but they quickly made a name for themselves with attention to detail and their commitment to you, the client. As they put it: "We work for the client, not for the operator." That is the "the ViroFLY way"—and it has served them well. Their client base is one of the fastest-growing in the industry. They offer up to 10,000 private jets among 2,800 licensed operators worldwide.
When it comes to private charters, no booking service offers a wider selection. They offer small prop aircraft; small, medium, and large jets; long-range jets; regional airliners; large airliners; "empty legs" (when a private jet has been booked for just one leg of a journey); and even helicopters. Their expert team will help you find the most appropriate aircraft for your needs at the best available price.
Every aircraft and private jet operator meets a high standard of safety and expertise. As you might expect, ViroFLY serves a wide array of individuals and businesses. They are a favorite among industries in entertainment, media, finance, and technology. They embrace innovation. In fact, ViroFLY was one of the earliest adopters to accept Bitcoin as an alternative form of payment.
Pros
Competitively priced
Pet-friendly
Wide selection
Cons
No smartphone app
Remote cities unavailable
No info on affiliate program
4
Stratos Jet Charters, Inc.
Stratos Jet Charters, Inc., consistently makes safety their top concern. "At Stratos Jets," says the website, "we don't seek to provide the lowest priced aircraft. We seek to provide the safest, most appropriate aircraft for each mission." They are willing to offer a less competitive selection if it means they get recognized as the safest charter service in the industry.
Stratos selects pilots and staff according to expertise. Their program is reviewed by not one, but two leading third-party business aviation safety auditing firms: ARGUS and Wyvern. Stratos regularly checks all approved air carriers, their operational personnel, and the aircrew to ensure everything is up to snuff.
Expert flight advisors cross-examine your intended mission profile. They consider all possible risks and then match you to the aircraft for the mission. Stratos does not offer an affiliate program, but they do offer one of the most generous refer-a-friend programs. For every referral who books and completes a flight, you get a $250 Visa gift card. There is no limit to the number of friends you can refer.
Pros
High safety standards
Pet-friendly
Luxurious
Cons
Limited selection
Pricey
Many cities unavailable
Jettly is the Uber of private air travel. Their website is smooth, stylish, and easy to use. And, they have an app to match. You can do everything from your phone: check fares, schedule flights, and review quotes. With over 9,500 aircraft around the world, you can be in the air within 30 minutes of confirming your booking on your phone. All Jettly operators are certified by ARGUS for safety.
Jettly charges no commission or extra fees, and all amenities are covered with your booking. As you might expect, Jettly is an aggressive charter company that has an edge on the competition. In fact, they advertise themselves as the "#1 fastest-growing private air travel and lifestyle community." You can fly in jets of all sizes—and even helicopters.
Jettly offers the Jet Miles program: For every 1,000 miles you fly, you earn $10 in flight credits. You can use these credits toward exclusive products and services, as well as other standard billing.
Pros
High safety standards
Wide selection
Sleek smartphone app
Cons
No money-back guarantee
Not pet-friendly
Some cities unavailable
XO is the very picture of a simplified, no-nonsense, on-demand private jet charter company. That "XO" isn't a signature, like how your grandmother closed her letters. It is an acronym representing their game plan. XO pares down their fleet to just two models: the Cessna Citation X and any jet from the Challenger 2000 series.
You can book anytime and anywhere. But you only get these two options, giving XO more quality control and massively reducing the logistics train. It also leads to interesting offers, like the XO Shared Charter. This allows you to charter a flight and mark every seat you don't use "for sale." You get credits for every seat that is filled—plus, it's a comfortable way to meet new people.
You work directly with an advisor to craft a personalized aviation experience. XO is home to a multi-billion-dollar fleet of 116 aircraft and 1,500 partner operator aircraft. They'll get you where you need to go.
Pros
High safety standards
Reduced logistics train
Sleek smartphone app
Cons
Limited selection
Not pet-friendly
Narrow clientele
As every history buff knows, Ferdinand Magellan was a 16th-century Portuguese explorer who captained the first expedition to successfully circumnavigate the globe. No one had gone all the way around before. Honoring their namesake, Magellan Jets gets you wherever you need to go.
Magellan is without a doubt one of the most prestigious and decorated charter services in the industry. They offer on-demand charter services as well as memberships, which are crafted with business travelers in mind. If you're considering becoming a member, Magellan offers a 30-day satisfaction guarantee. If you aren't totally satisfied with your experience after the first flight, they will gladly reimburse you for all your remaining funds—no questions asked.
Magellan's membership satisfaction guarantee is extremely generous for this industry. They offer 24/7 live flight support, so you'll know you're well taken care of. They've been in business since 2008, making them one of the oldest companies to offer charter flights.
Pros
High safety standards
Excellent customer service
Varied selection
Cons
Narrow clientele
Not pet-friendly
A bit pricey
If NetJets could be summarized in a single word, it would be style. If I could add another: big. NetJets boasts the largest private jet fleet in the world. They have a broad appeal, with all kinds of travelers: business people, musicians, sports teams, or just families who want to get away—with style. As they say on their website, NetJets is "a rare combination of scale and perfection."
Every inch of NetJets screams with polish. From their sleek website to their luxury private jet lineup to their crew member uniforms, NetJet communicates professionalism, expertise, and confidence. Traveling with them is an effortless and relaxing experience. After selecting a flight with the guidance of their service members, you can be in the air within 4 hours.
NetJets offers jets in four sizes: light cabin (up to seven passengers), midsize (eight passengers), super mid-size (nine), and large (14). Obviously, the larger the jet, the longer the range. NetJet can access over 180 countries worldwide, with over 750 aircraft to choose from.
Pros
High safety standards
Excellent customer service
Varied selection
Cons
4-hour notice
Not pet-friendly
A bit pricey
9
Paramount Business Jets
When it comes to sheer scale, nobody beats Paramount Business Jets (PBJ). Since they were established in 2005, PBJ developed the largest network of aircraft in the industry: over 4,000 private jets. Every other company pales in comparison.
With a network of this scale, PBJ is the only charter flight service you will ever need. Whether you have private, business, or corporate jet travel in mind, you can select an aircraft of any size and be in the air within 4 hours. They can take you wherever you need to go.
In addition to the varied selection, high safety standards, and pristine personal service, PBJ is also the most transparent of any corporation in the industry. They were the first charter service to introduce a full transparency jet card. This gives their clients a complete breakdown of all costs for their next flight, as well as a detailed safety report.
Pros
High safety standards
Excellent customer service
Varied selection
Cons
4-hour notice
Not pet-friendly
No app
PrivateFly was established in 2005. Since then, they've become a spunky, small operation. PrivateFly is a network-oriented private company, running their business by collecting a pool of privately owned jets all around the globe and selling seats. They claim to have access to over 7,000 jets worldwide.
If that number is true, PrivateJet should have whatever jet you need. However, their flights only cover about 19 countries. These tend to be the major destinations for business and corporate flights like New York and Paris, so it might not matter.
PrivateFly runs merchants through a four-step process. First, you search for a flight on their website. Then you compare prices. Then, you tailor the flight to your preferences and establish a final price. Finally, you book your flight. You could be in the air in a matter of hours, but the process is largely hands-off. If you want that personal human touch when you plan your flight, look elsewhere.
Pros
High safety standards
Limited destinations
Varied selection
Cons
4-hour notice
No money-back guarantee
Little company transparency
1. Isn't flying by private jet only for the super rich?
Yes and no. It is true that flying by private jet might be the most expensive way to travel. The larger your jet and the longer your journey, the more expensive it will be. To rent a small jet, you can expect to pay $1,500 to $3,000 for every hour you spend in the air. That is expensive, to be sure. Only the super-rich can indulge in this form of travel on a regular basis. However, it is much less expensive these days than it used to be, and there is now a much wider clientele.
It all depends on why you are flying. Obviously, a special occasion (a romantic honeymoon to Paris, for example) might be enough to justify splurging on a private flight experience. It would certainly make the trip memorable and hassle-free. You don't need to fly regularly to charter a private jet, but more and more people are getting the opportunity to do it at least once. You would need to be wealthy to do it on a regular basis, but you don't need to be super-rich to do it at least once or twice.
There are also ways you can slim down the costs. Leave the pets at home. Book a large flight and split the bill between attending friends, family, or coworkers. Sheer off amenities and other extra services, if that is an option.
2. Is it cheaper to buy a private jet or to charter one?
It is almost always cheaper to charter than to buy a private jet.
Private jets are more accessible to more people than ever before. And while they are no longer the special toys of the mega-rich, that doesn't mean your average, run-of-the-mill millionaire can afford them. The cost, both initially and in the long-term, is steep.
You don't just pay for the jet itself. You also need a hangar to house it, a long series of certifications, a crew to maintain and fly it, etc. In sum, the cost of flying, housing, and maintaining a private aircraft will easily alight to $1 million a year. And this doesn't include the initial cost of the jet itself, which can range anywhere from $3 million to $90 million. "Having an airplane is not for millionaires," Chris Battaglia, the director of charter sales at Meridian Aviation, told Business Insider. "It's for guys worth $50, $60, $100 million." You no longer need to be a billionaire to own a private jet. But you do need to be one of the richer varieties of millionaire.
The pros of owning a private jet are obvious: You get to have your own personal aircraft at your beck and call. You can take to the air as soon as you bounce out of the tub and land wherever you want before your hair dries. No screening necessary. The trouble is most flyers—even frequent flyers—don't need to fly that often or that suddenly. One of the pros of chartering is that you only pay for the flight itself. Even if you're a frequent flyer, it is usually less expensive to subscribe to a membership or rewards program the charter service offers than to buy and maintain your own private jet.
3. What is an FBO?
FBO is an acronym for the fixed-base operator. You will see this acronym a lot—it is one of the best aspects of flying private.
FBO refers to the private terminal that passengers use before and after a flight. These private terminals are usually better equipped and more upscale than the sprawling, mall-like terminals of a regular airport. Usually, there is a lounge, cafeteria, restrooms, meeting rooms, and security check areas. The wait time is also much shorter. After arriving, passengers usually can get from the FBO to the jet in under 10 minutes.
FBOs represent the expediency and pleasure of flying private. Usually, when people talk about the superiority of private flights to commercial flights, the FBO looms large.
4. What is an empty leg flight?
While browsing flight options through your charter service, you probably came across this phrase. Basically, it allows you to fly cheaper, if you so desire.
A private jet does not live at the airport. It has its own hangar, which is owned and operated by the same person. When you step off your flight, wherever you happen to be, that private jet needs to find a way to make it back home. This can be difficult (or at least expensive) to do, especially if you booked a one-way flight. How does a private jet get back to its hangar in New York after dropping you off in Paris?
An empty leg, or empty sector, refers to the portion of a flight when nobody is in a seat. For example, let's say an aircraft lives in its hangar in Chicago. You book it for a one-way flight from New York to Paris. First, the plane has to fly from Chicago to New York, where it picks you up. It will also fly back to Chicago empty after dropping you off in Paris. These are empty leg flights.
In order to maximize the profits of a flight, some charter services sell the empty seats of these leg flights at a discounted rate. Empty legs can be between 30% to 75% cheaper, depending on the charter service, plane, and flight duration. In fact, they often cut close to a standard commercial flight ticket. It is also more eco-friendly, since it turns a profit on a flight that had to happen anyways.
5. What are the best private jets?
The best private jet charter services are well-established, value safety, and include 24/7 customer service. All jets are cleaned after every flight and have their systems checked regularly. However, this requirement is the bare minimum. All of the charter services on this list, from Villiers Jets to PrivateFly, meet these standards.
The best private jet charter services also offer a wide selection of jets both in terms of size and style—the more, the better. These services have connections to several hundred countries, but place a premium on major cities like Paris, New York, and Hong Kong. In this department, Villiers Jets is king, boasting a fleet of over 10,000 aircraft from 40,000 locations worldwide.
Pet-friendly and eco-friendly private jet charter services also ranked highly on our list. They give a lot of power to clients to determine the level of luxury and expediency per flight. An advantageous membership or frequent-flyers program is a must. Charter services like ViroFly and Jettly give a lot of decision power to clients. While Jettly offers a wide range in the type and style of aircraft, ViroFly is pet-friendly.
Innovators in the field, such as Jettly or Private Jet Finder, offer special services or include unique perks that other companies do not. They have an intuitive, easy-to-use website and a smartphone app to match. Jettly is known for their smartphone app, but Private Jet Finder leads on innovation in tech and luxury.

Blake Adams
Blake Adams is a widely published educator, journalist, and copywriter. He lives with his wife and cat in...*throws dart at a map*...Elburn, IL.