The temperatures may be dropping, but some of us are still just as anxious to find reasons to get outside.
What better way to do that than by exploring some of the most beautiful national parks in the U.S.? While the vistas and trails might be crowded during the summer, in the winter, you could have the place all to yourself, with layers of frost or dustings of snow making the scenery even more picturesque. But which parks are best to visit in cold weather? And what gear will you need to bring along? We have your answers and a whole lot more in our ranking of the 10 best national parks to visit during winter.
There are advantages to getting out and hiking during the wintertime: fewer crowds, new views, challenging terrain, and — perhaps best of all — hiking in the wintertime means no bugs!
However, if you do choose to visit a national park in the winter, you'll need to pack differently than you might pack for a visit during warmer times of the year. If you're not sure where to start with figuring out what to bring, we've made some suggestions in the section below.
What to Wear Hiking in Cold Weather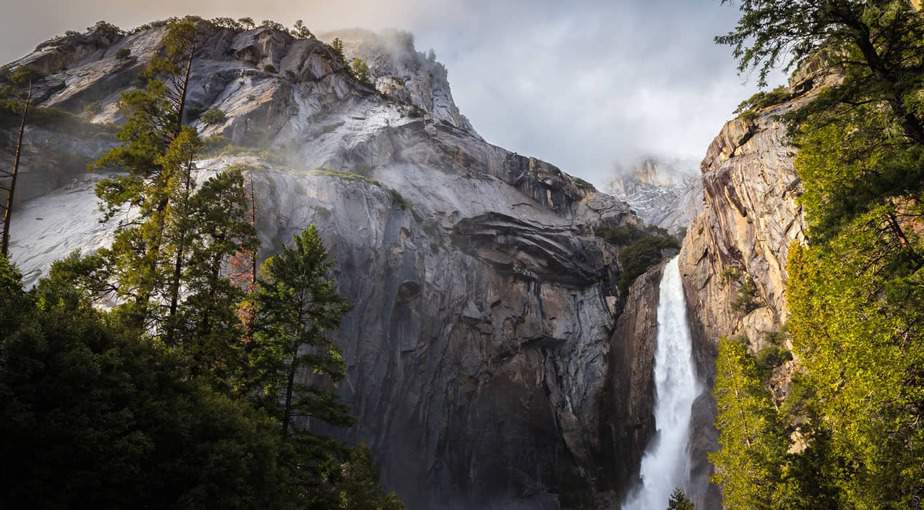 When outdoors in cold weather, it's important to dress in layers. Start with long underwear, then add a light fleece or soft shell jacket, and waterproof pants.
If the weather promises to go from a bit nippy to downright frigid, you'll want to have fleece pants and a waterproof shell jacket at the ready.
There are extra safety precautions to be aware of when hiking in snow and ice. First, always carry a trail map and compass, a first aid kit, hand-warming packets, a headlamp, and a pocket knife or multi-tool. You'll also want to bring along (and learn to use) crampons in case you need them.
Even if you're only planning on being out for the day, wintertime hikers should always be prepared to stay overnight with emergency gear like a down parka, a bivy sack or sleeping bag, a sleeping pad, and a cell phone.
How to Stay Safe on the Trails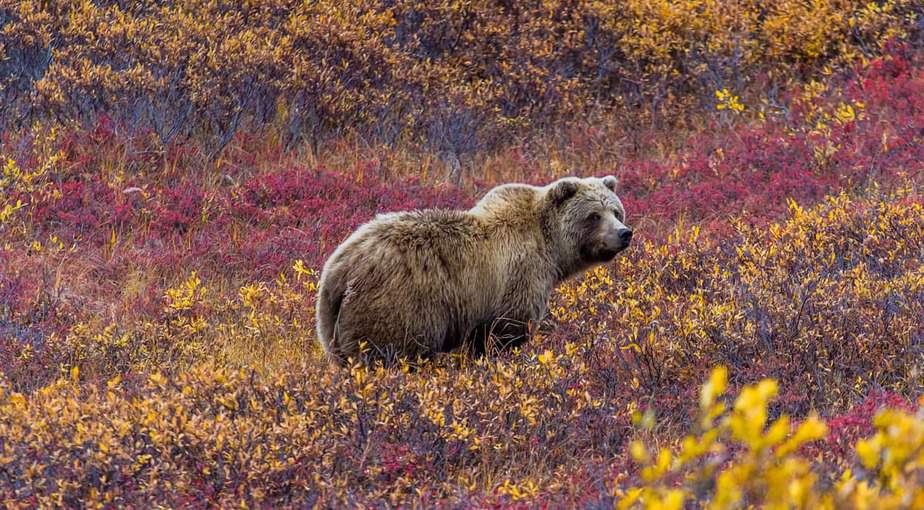 Knowing what to wear is only one part of making your trip to a national park successful. There's a number of other factors to consider, such as knowing how to stay safe while exploring these gorgeous trails.
Choose your trail carefully
In the winter, your favorite trail may be closed or blocked by snow and ice. If you do choose to hike during this time of year, choose your route extra carefully and check the forecast before heading out for the day.
You'll also want to adjust your expectations. A distance that might be manageable for you in the spring or summer might be more difficult in the cold, or even downright impossible! And don't forget, the sun sets a lot earlier in the winter, so get an early start.
No matter what time of year, hiking with a friend is always more fun. But in icy and cold terrain, it's more important than ever to bring along an experience cold-weather hiker that can help you with whatever might come up: evaluating trail conditions, properly using crampons, and securely fastening snowshoes.
If you choose to hike in the winter, don't let ego get in the way: you might need to cut your day short and turn around, depending on whether or not the weather cooperates.
Give yourself some incentive and reward for getting out and hiking when most other people would choose to stay indoors: have some nice hot cocoa or tea as well as a nice meal waiting for you back in the cabin or lodge.
Tips for Booking a Stay in a National Park
No matter what time of year you choose to visit a national park, there are some simple pointers for booking your stay and getting the most out of your visit.
Remain flexible in your travel dates
Have a few date ranges in mind before booking a stay in a national park, just in case your first choice (or second, or maybe even third) are all booked up. Avoid major holidays, and traveling in the off-season (like winter) will give you a lot more options.
Here's a pro tip: if at first you don't succeed–aka, everything is booked up on the dates you have your heart set on–try and try again. Keep checking. Rooms can sometimes show up as available after plans change and reservations are cancelled.
Like we said, national park lodges book up early and they book up quickly, even though they're a little less crowded in the wintertime.
So don't waste any time making your reservation. Try to reserve your spot at least 12 to 18 months in advance or you just might miss out.
Understand the cancellation policies
This tip is even more important in cold weather, just in case things get too severe to make it safely to the park. What's most important to know is that cancellation policies are different depending on the park.
We recommend you don't don't make a reservation without understanding how much money you'll be out if you do cancel. It's also important to know the timeline within which you'll need to notify the park that you won't be making your visit.
Perhaps the best tip of all is to remember that many national parks have multiple options for lodging besides the main lodge. If you can't get in there, explore where else you might be able to stay. Second choices may be cheaper, less crowded, and just as comfortable!
Methodology
Here's what we looked for when we sat down to prepare our ranking of the 10 best national parks to visit in winter. First, we wanted a location that would feel wintery, but not too rugged. We looked for parks that would let visitors experience the season, but also some that would still be relatively easy to get to, and that wouldn't take an actual mountain man to enjoy.
In doing so, we considered the following:
How bad does the weather actually get in the park during the winter months?
How much of the park is closed in the winter?
Are there opportunities for a wide variety of winter sports (skiing, snowboarding, etc.)
Are there additional winter-themed events and attractions
What wintertime accommodations are offered, for those who might prefer to stay warm and cozy with cocoa rather than brave the elements.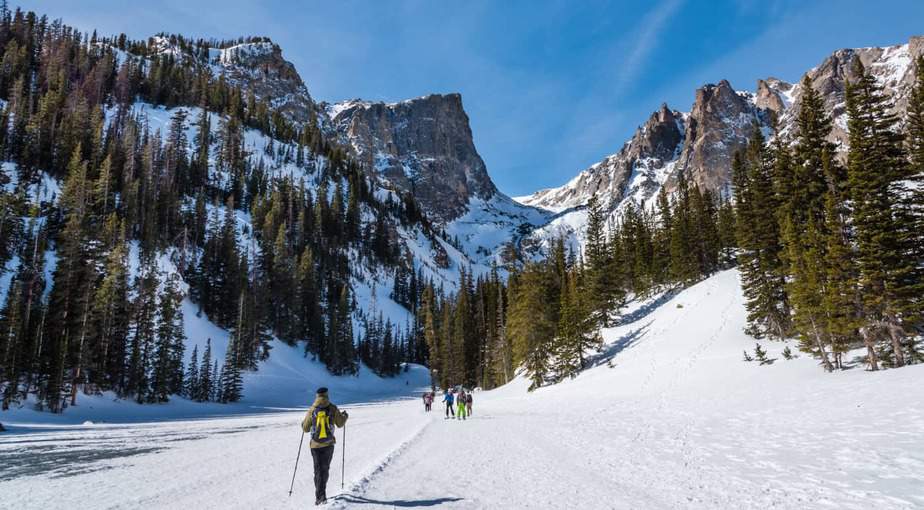 We scoured similar rankings from trusted and reputable sources all over the internet, picking and choosing parks that fit our criteria. We also examined each park's website, with an eye for comments and reviews from those who've stayed in the park during the winter season.
All this combined makes us feel confident in our findings. These are the 10 best national parks to visit during winter. The only thing left to do is bundle up and find out for yourself.
The Best National Parks to Visit During Winter