The temperatures may be dropping, but some of us are still just as anxious to find reasons to get outside.
What better way to do that than by exploring some of the most beautiful national parks in the U.S.? While the vistas and trails might be crowded during the summer, in the winter, you could have the place all to yourself, with layers of frost or dustings of snow making the scenery even more picturesque. But which parks are best to visit in cold weather? And what gear will you need to bring along? We have your answers and a whole lot more in our ranking of the 10 best national parks to visit during winter.
There are advantages to getting out and hiking during the wintertime: fewer crowds, new views, challenging terrain, and — perhaps best of all — hiking in the wintertime means no bugs!
However, if you do choose to visit a national park in the winter, you'll need to pack differently than you might pack for a visit during warmer times of the year. If you're not sure where to start with figuring out what to bring, we've made some suggestions in the section below.
What to Wear Hiking in Cold Weather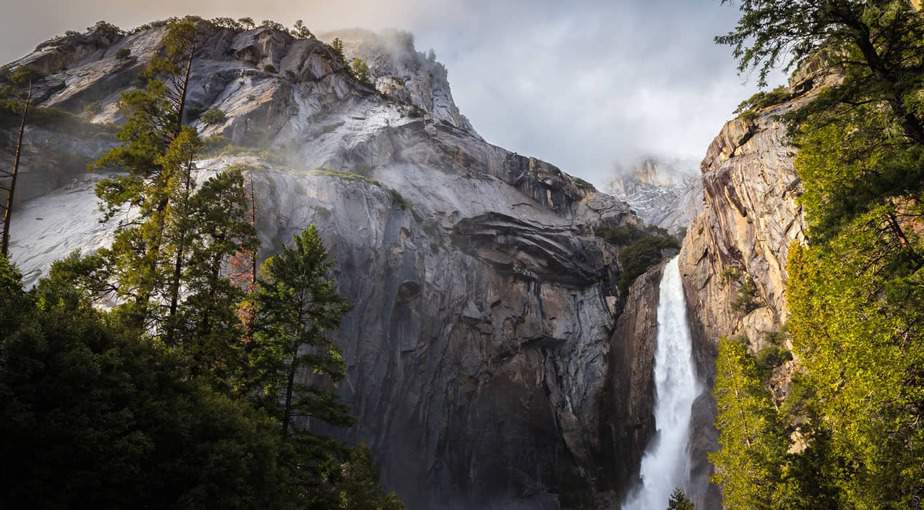 When outdoors in cold weather, it's important to dress in layers. Start with long underwear, then add a light fleece or soft shell jacket, and waterproof pants.
If the weather promises to go from a bit nippy to downright frigid, you'll want to have fleece pants and a waterproof shell jacket at the ready.
There are extra safety precautions to be aware of when hiking in snow and ice. First, always carry a trail map and compass, a first aid kit, hand-warming packets, a headlamp, and a pocket knife or multi-tool. You'll also want to bring along (and learn to use) crampons in case you need them.
Even if you're only planning on being out for the day, wintertime hikers should always be prepared to stay overnight with emergency gear like a down parka, a bivy sack or sleeping bag, a sleeping pad, and a cell phone.
How to Stay Safe on the Trails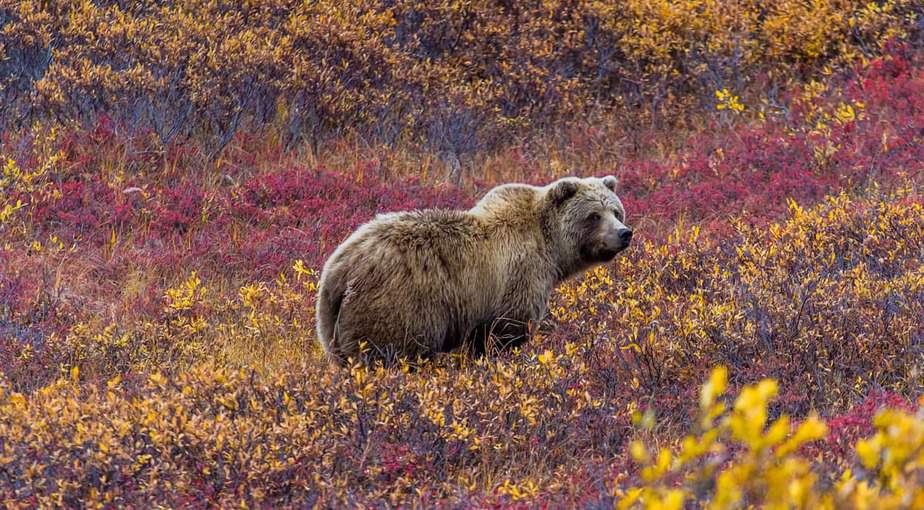 Knowing what to wear is only one part of making your trip to a national park successful. There's a number of other factors to consider, such as knowing how to stay safe while exploring these gorgeous trails.
Choose your trail carefully
In the winter, your favorite trail may be closed or blocked by snow and ice. If you do choose to hike during this time of year, choose your route extra carefully and check the forecast before heading out for the day.
You'll also want to adjust your expectations. A distance that might be manageable for you in the spring or summer might be more difficult in the cold, or even downright impossible! And don't forget, the sun sets a lot earlier in the winter, so get an early start.
No matter what time of year, hiking with a friend is always more fun. But in icy and cold terrain, it's more important than ever to bring along an experience cold-weather hiker that can help you with whatever might come up: evaluating trail conditions, properly using crampons, and securely fastening snowshoes.
If you choose to hike in the winter, don't let ego get in the way: you might need to cut your day short and turn around, depending on whether or not the weather cooperates.
Give yourself some incentive and reward for getting out and hiking when most other people would choose to stay indoors: have some nice hot cocoa or tea as well as a nice meal waiting for you back in the cabin or lodge.
Tips for Booking a Stay in a National Park
No matter what time of year you choose to visit a national park, there are some simple pointers for booking your stay and getting the most out of your visit.
Remain flexible in your travel dates
Have a few date ranges in mind before booking a stay in a national park, just in case your first choice (or second, or maybe even third) are all booked up. Avoid major holidays, and traveling in the off-season (like winter) will give you a lot more options.
Here's a pro tip: if at first you don't succeed–aka, everything is booked up on the dates you have your heart set on–try and try again. Keep checking. Rooms can sometimes show up as available after plans change and reservations are cancelled.
Like we said, national park lodges book up early and they book up quickly, even though they're a little less crowded in the wintertime.
So don't waste any time making your reservation. Try to reserve your spot at least 12 to 18 months in advance or you just might miss out.
Understand the cancellation policies
This tip is even more important in cold weather, just in case things get too severe to make it safely to the park. What's most important to know is that cancellation policies are different depending on the park.
We recommend you don't don't make a reservation without understanding how much money you'll be out if you do cancel. It's also important to know the timeline within which you'll need to notify the park that you won't be making your visit.
Perhaps the best tip of all is to remember that many national parks have multiple options for lodging besides the main lodge. If you can't get in there, explore where else you might be able to stay. Second choices may be cheaper, less crowded, and just as comfortable!
Methodology
Here's what we looked for when we sat down to prepare our ranking of the 10 best national parks to visit in winter. First, we wanted a location that would feel wintery, but not too rugged. We looked for parks that would let visitors experience the season, but also some that would still be relatively easy to get to, and that wouldn't take an actual mountain man to enjoy.
In doing so, we considered the following:
How bad does the weather actually get in the park during the winter months?
How much of the park is closed in the winter?
Are there opportunities for a wide variety of winter sports (skiing, snowboarding, etc.)
Are there additional winter-themed events and attractions
What wintertime accommodations are offered, for those who might prefer to stay warm and cozy with cocoa rather than brave the elements.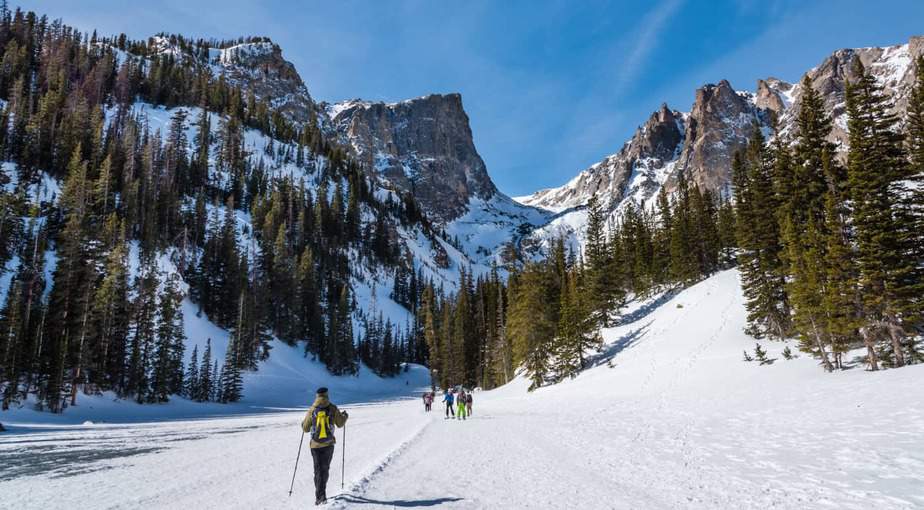 We scoured similar rankings from trusted and reputable sources all over the internet, picking and choosing parks that fit our criteria. We also examined each park's website, with an eye for comments and reviews from those who've stayed in the park during the winter season.
All this combined makes us feel confident in our findings. These are the 10 best national parks to visit during winter. The only thing left to do is bundle up and find out for yourself.
The Best National Parks to Visit During Winter
1
Mount Rainier National Park
Leading off our ranking of the 10 best national parks to visit during winter is Mount Rainier National Park in the state of Washington. Mount Rainier scored high in terms of snowfall and beautiful vistas.
We also loved how easy Mount Rainier makes visiting the park in the winter, with easily accessible winter camping guides, winter trail brochures, and a winter recreation guide, all viewable online.
Rainier is also a great place to snowboard and ski, with designated sledding and sliding areas as well. While there, be sure to check out the ranger-guided snowshoe walks and Paradise snowplay camping.
On the downside, Paradise Inn is closed in the winter time, but with a relatively low elevation, the Longmire winter trail usually stays open all year 'round.
Next up we have Yosemite National Park in the state of California. Some parts of the park do close in winter, but much of Yosemite stays open, providing the opportunity to see beautiful waterfalls and rivers flowing at seasonal levels.
Badger Pass Ski Area is open all year and popular with downhill and cross country skiers. You can get to Mariposa Grove — home to giant Sequoias — in cold conditions with a free shuttle from Mariposa Grove Welcome Plaza.
Or hike to Mariposa Grove instead (weather permitting) on the two-mile Washburne trail with an elevation gain of 500 feet. Snowshoes are sometimes required.
Otherwise, there are loads of great hiking trails open in the Yosemite Valley all year long, but backpacking options are pretty limited.
For a little more rugged choice, consider Alaska's Denali National Park, third in our ranking of the 10 best national parks to visit in winter.
With it's sole road closed in the winter, Denali is a little tougher to get to in the winter than some parks, but much of the park stays accessible via trails, which are traversed on foot, ski, snowshoe, or even dog sled!
That brings us to what Denali really has going for it — dogs! Who doesn't love dogs?
Denali is the only national park with a team of working sled dogs, and they're always up for a visit.
Visitors can even arrange for day and multi-night dog sled trips through a privately owned sled dog kennel. In Denali, you can also check out the Northern Lights, explore all sorts of winter trails, or enjoy a bit of cross-country skiing.
4
Yellowstone National Park
Fourth place in our ranking goes to Yellowstone National Park, stretching from Wyoming to Montana and Idaho. If you've seen a geyser in the spring or summer it doesn't compare to seeing one erupt with steam in icy-cold temperatures.
Most park roads in Yellowstone do close in the winter time, but the road between Mammoth Hot Springs and the northeast entrance stays open all year. Big attractions like Old Faithful are accessible by snowmobile or snowcoach.
Visitor centers and the Old Faithful Snow Lodge stay open in winter as well. And other winter activities in Yellowstone include catching a shuttle from Mammoth Hot Springs Hotel for the Indian Creek Cross Country Ski Area, or a winter wildlife safari with Wake Up to Winter Wildlife.
5
Rocky Mountain National Park
Let's now turn to Colorado's Rocky Mountain National Park. What makes Rocky Mountain National Park great in the winter time is how accessible most of it remains by snowshoes or cross-country skis. For a more family-friendly option, visitors can sled in the Hidden Valley area of the park.
With reservations, you can see Rocky Mountain National Park on a free ranger-led snowshoe tour. And with deeper snow, the west side of the park is ideal for cross-country skiing
You can also catch lots of wildlife during the winter months, including elk, mule deer, and moose, or try Highway 34/Fall River corridor for bighorn sheep.
Winter is also a great time in Rocky Mountain National Park for birdwatching, especially for Steller's jays, Clark's nutcrackers, and black-billed magpies. Not all birds fly south for the winter.
6
Lassen Volcanic National Park
Next up in our ranking is Lassen Volcanic National Park in Northern California. Winter is a great time to visit Lassen, despite the fact roads to many lakes are closed for the season, as are most of the campgrounds, except for the camping area near the Kohm Yah-mah-nee Visitor Center, the road to which stays open all year long.
There's still all sorts of things to do in Lassen Volcanic National Park in the winter, including cross-country and backcountry skiing, sledding, and snowshoeing. And there are ranger-led snowshoe walks every Saturday and Sunday from January to March.
The informative Yah-mah-nee Visitor Center stays open all season, but a downside to visiting Lassen in the cold season is that Manzanita Lake Camping Cabins and Drakesbad Guest Ranch are closed in the winter. Still, other lodging around the park is available.
 Not all the great national parks are in the Western U.S., though. For example, Acadia National Park in Maine is one of the great parks to visit in colder seasons, with lots of great sightseeing and ample opportunities to snowshoe or cross-country ski as well.
While Acadia's busy Park Loop Road is closed to motorized vehicles for the season, it is open for skiers to enjoy. Acadia is also one of the rare national park at which you can see the ocean — even more breathtaking in the winter — or try your hand at ice fishing on Jordan pond.
You can also enjoy Acadia's scenic, one-way drive on an open portion of Park Loop Road, running along just over three miles of scenic coastline. One drawback to visiting Acadia in winter, however, is most lodging and campgrounds are closed, at least periodically.
8
Crater Lake National Park
Home to the deepest lake in the United States, Oregon's Crater Lake National Park is eighth in our ranking of the 10 best national parks to visit during winter.
While visiting Crater Lake in the off-season, you can enjoy backcountry winter camping, cross country skiing, Nordic skiing, and snowshoeing. In addition, visitors can also snowboard, sled, downhill ski, or snowmobile.
The ranger-guided snowshoe walks are a particularly popular activity at Crater Lake in the wintertime, lasting two hours, and covering one to two miles of moderate-to-strenuous terrain.
Crater Lake does get a lot of snow and bad weather in the winter, affecting accessibility to some areas and obscuring the world-class view of the lake.
9
Bryce Canyon National Park
Ninth in our ranking of the best national parks in winter is Bryce Canyon. Something unique about Bryce Canyon is the Winter Festival, held in mid-February at the nearby Ruby's Inn.
During the festival, visitors can take part in guided activities, equipment demos, fitness classes, craft projects, and a whole lot more.
On top of all that, winter in Bryce Canyon is a great time to snowshoe, cross-country ski, and hike. Seeing the sunrise over Bryce Canyon is a must-do. In the winter, the sun rises a little later too, making it easier to catch the spectacle than in the spring and summer.
It does get very cold in Bryce Canyon in the winter and it is at a very high altitude, so be aware of that and pack accordingly. Lodging in the winter is also a bit limited.
10
Joshua Tree National Park
Where to Stay: Best Western Gardens Hotel at Joshua Tree National Park
Last in our ranking of the best national parks to visit in winter is Joshua Tree National Park, where in the off-season the temperatures settle down to something more reasonable (about 60 degrees) than they're known to reach in the summer months, though it does reach freezing temperatures at night.
Joshua Tree is a great place for rock climbers, even in winter, with over 400 granite formations and 8,000 climbing routes. Best of all — snow is pretty rare in Joshua Tree so you can just keep climbing even when other parks are all snowed in.
However, if you are lucky enough to catch snow in the park, it makes Joshua Tree just that much more beautiful. Either way, a drawback to Joshua Tree in the winter is you'll miss some of the beautiful wildflowers the park is known for in spring and summer.
Related Rankings