Those who are into fly fishing are REALLY into fly fishing.
The different kinds of fish, the gear, the tactics, the age-old wisdom required to be successful — all of it.
And what a lot of fly fishermen want to know is: Which state has the best fly fishing?
That's where we come in.
RAVE Reviews wants to tip you off to not only America's 10 best fly fishing destinations, but also how to begin fly fishing, whether or not you can fly fish anywhere, and what gear you need to start fly fishing.
So listen up fly fishermen and aspiring fly fishermen of the world — we're about to tell you everything you need to know to pick up one of the world's most popular hobbies.
The water is waiting…
Hold on a tic. Before going any further, let's clear up a few things about fly fishing, and what exactly the difference is between fly fishing and other types of fishing.
If you're not fly fishing, you're spin or bait fishing. The biggest difference is with fly fishing, the weight of the line carries the hook through the air.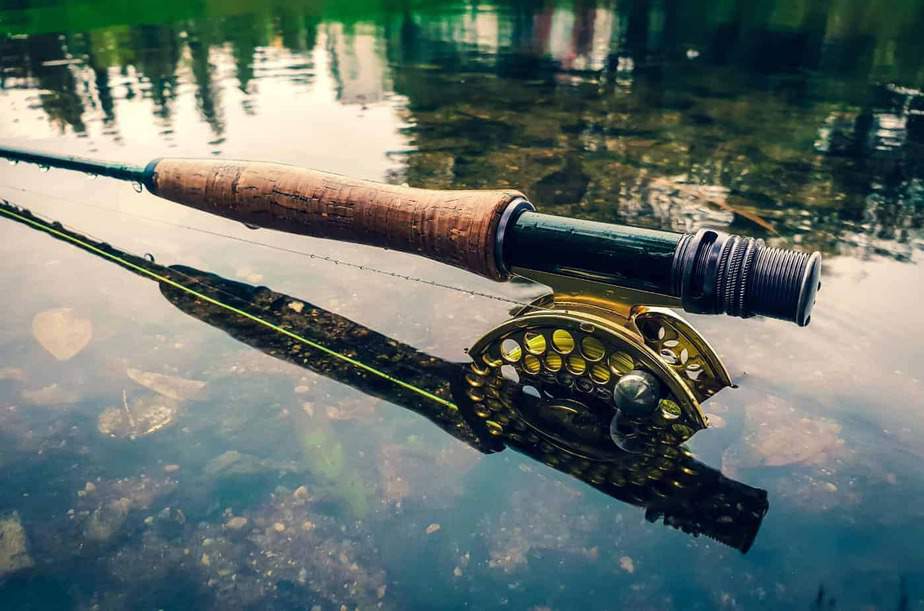 With spin or bait fishing, the lure or sinker on the end of your line creates the casting distance.
Now that that's out of the way, have you wanted to try fly fishing but didn't know how or where to start?
Here are some tips for anyone just getting started:
What kind of fly fishing are you interested in?
You've decided, "I want to get into fly fishing." But that's only the beginning. The next thing to decide is whether you're interested in catching saltwater or freshwater fish.
Knowing what kind of fish you're after goes a long way to determine what kind of gear you'll need before getting started.
Get a rod and reel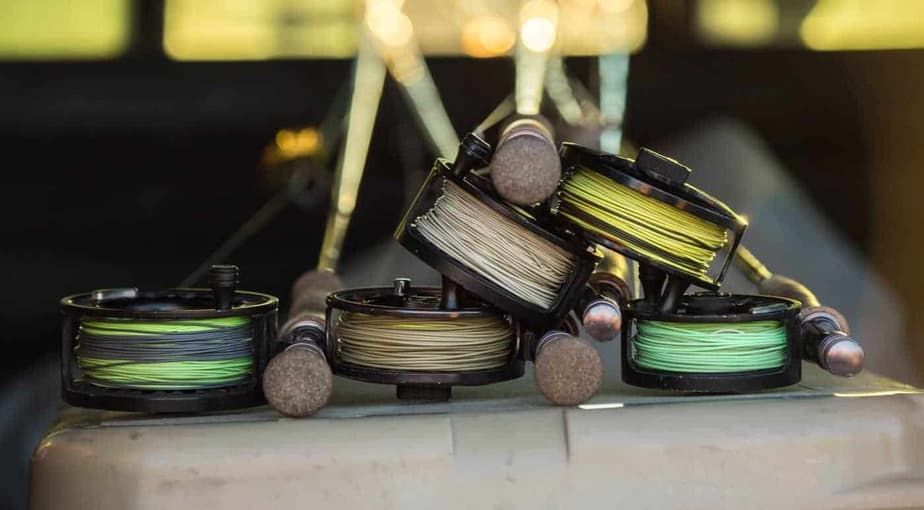 Once you decide what kind of fish is in your sights, the next step is to pick a rod and reel. A good place to start is a nine foot, five weight, but there are lots more to choose.
Take a class
One of the best ways to get started fly fishing is to take a class at your local fly shop to get you up to speed on the following:
Reading water, finding fish

Knot tying

Fly selection

Casting

Gear
The best classes even get you out on the water for some practice with a professional.
…Or skip the class (it's 2019, after all)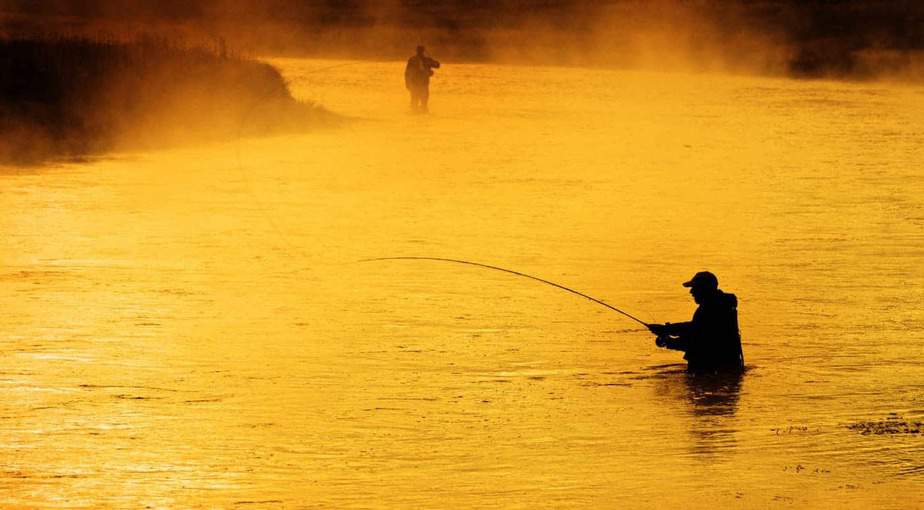 The internet is full of fly fishing instructional videos. Watch a few, and see what you think. Whether you take a class or just watch some YouTube videos, to really master fly fishing you have to practice casting (we suggest doing so in a nice, big open field).
Gotta get the gear
From clothing to sunscreen to waders, fly fishing takes gear — but not as much as you might think. Here's a quick rundown of what you need:
Clothing in neutral tones: Camouflage isn't just for hunting land animals.
Sunscreen: A day on the water will fry you up faster than a steelhead in a pan.
Layers: The temperature on the riverside isn't the same as it is out on the water.
On top of all that, you'll need waders and boots. You may also want to pick up fly line and backing, leader and tippet, flies, nippers, a vest, and a pouch.
Before fly fishing, consult with your fly shop about which flies to use, as well as how to read the water and find fish.
And remember: To have a great fly fishing experience, especially the first time, you may need to hire a guide. No shame in that!
But the only thing you really need to fly fish is a rod and reel.
Now that you have a little instruction and all the right stuff to get started, can you just fly fish anywhere? The short answer is yes — wherever fish live, you can fly fish.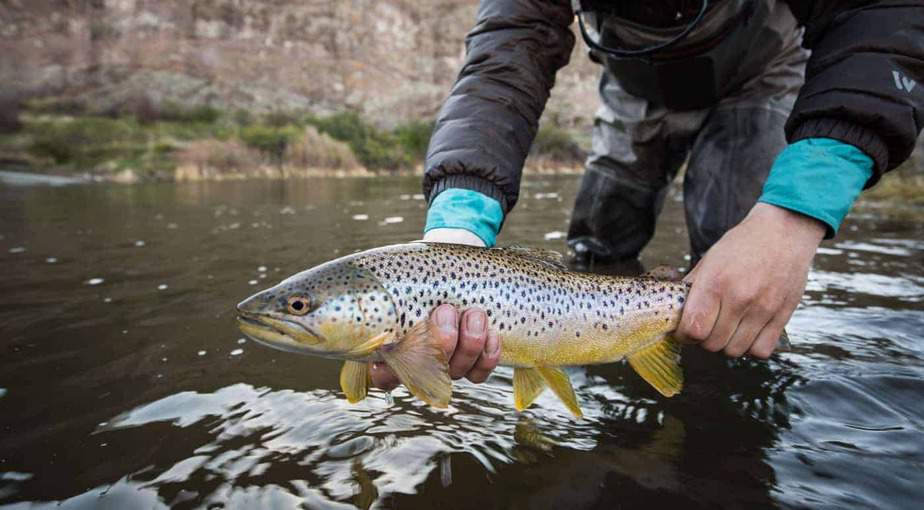 The next question to ask is where do the fish that I'm most interested in catching live? Here are some different kinds of water and the fish that tend to live in them.
Warm water lakes and ponds:

Panfish, c

rappie, s

unfish, b

luegill

Cold water lakes and rivers:

Trout, b

ass

Lily pads and weed beds:

Pickerel, bass

Inshore saltwater:

Bluefish, b

onefish, r

edfish
In addition to knowing what kind of fish live in the water, you should know what the fish eat, because your fly needs to look like what they normally nom as much as possible.
Present the fly to the fish in a natural, lifelike manner and you'll be well on your way to catching your dinner.
Speaking of dinner — we're hungry. So let's pick a fly fishing spot from our ranking of America's 10 best fly fishing destinations and get started.
Methodology
When ranking America's 10 best fly fishing destinations, we at RAVE Reviews first consulted similar rankings from trusted and reputable sources all across the internet.  
We of course paid extra attention to the opinions and advice of experienced fly fishermen and guides — anyone who's actually spent some time on the water in the areas we included in our ranking.
We did limit our ranking to relatively easily accessible destinations, ideal for the beginning fly fisherman.
When evaluating each destination we considered the following:
Kind of fish living in the area of choice

Fly fishing support infrastructure

Nearby lodging and dining
We found out if there's a fly shop nearby, or if there are any nearby guide services.
And sure, ideally you'll want to eat the fish you catch. But do you need something for your non-fly-fishing partner to do while you're out on the water? Where will you eat if you come up empty handed, or if catch and release is more your style?
To answer these questions, we offered some places to eat and stay near each fly fishing destination.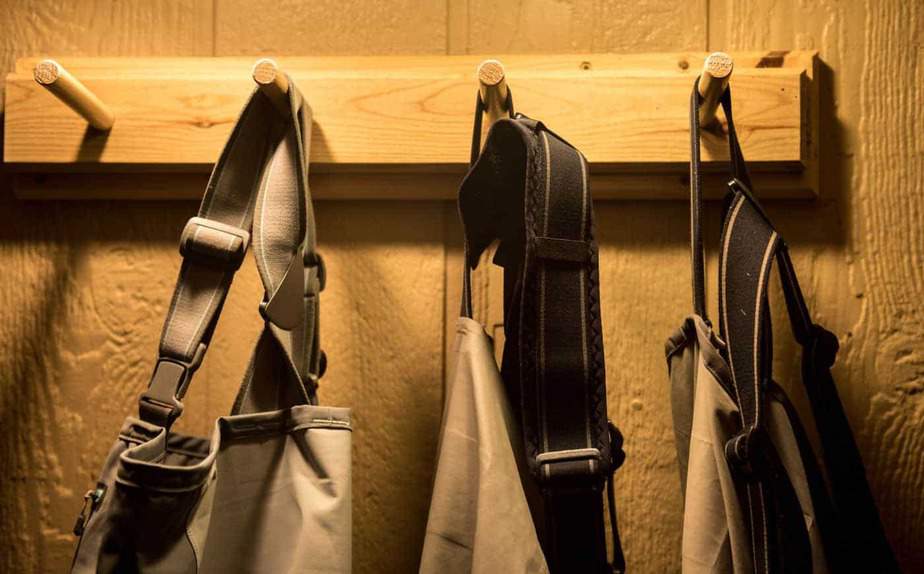 We wanted to know how popular each area already is. Because that's the thing about rankings like this, once all the fishermen know about a particular locale, the fish be like, "there goes the neighborhood!" and split.
We didn't get too exotic in our ranking, but we did look for spots that may offer the chance to beat the crowds, get away from it all, and catch some fish.
And catching fish is what it is all about. So let's get started on our ranking of America's 10 best fly fishing destinations.
The Best Fly Fishing Getaways