Those who are into fly fishing are REALLY into fly fishing.
The different kinds of fish, the gear, the tactics, the age-old wisdom required to be successful — all of it.
And what a lot of fly fishermen want to know is: Which state has the best fly fishing?
That's where we come in.
RAVE Reviews wants to tip you off to not only America's 10 best fly fishing destinations, but also how to begin fly fishing, whether or not you can fly fish anywhere, and what gear you need to start fly fishing.
So listen up fly fishermen and aspiring fly fishermen of the world — we're about to tell you everything you need to know to pick up one of the world's most popular hobbies.
The water is waiting…
Hold on a tic. Before going any further, let's clear up a few things about fly fishing, and what exactly the difference is between fly fishing and other types of fishing.
If you're not fly fishing, you're spin or bait fishing. The biggest difference is with fly fishing, the weight of the line carries the hook through the air.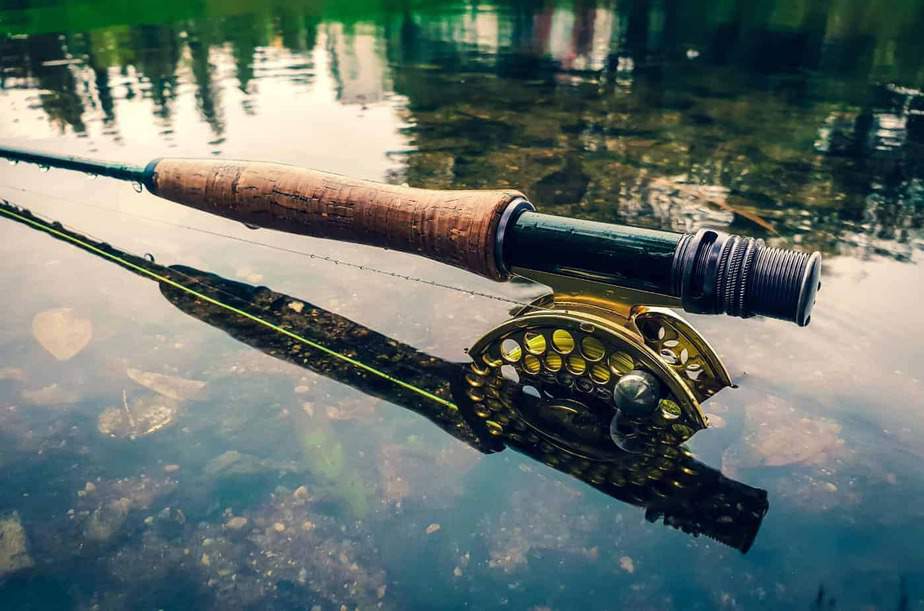 With spin or bait fishing, the lure or sinker on the end of your line creates the casting distance.
Now that that's out of the way, have you wanted to try fly fishing but didn't know how or where to start?
Here are some tips for anyone just getting started:
What kind of fly fishing are you interested in?
You've decided, "I want to get into fly fishing." But that's only the beginning. The next thing to decide is whether you're interested in catching saltwater or freshwater fish.
Knowing what kind of fish you're after goes a long way to determine what kind of gear you'll need before getting started.
Get a rod and reel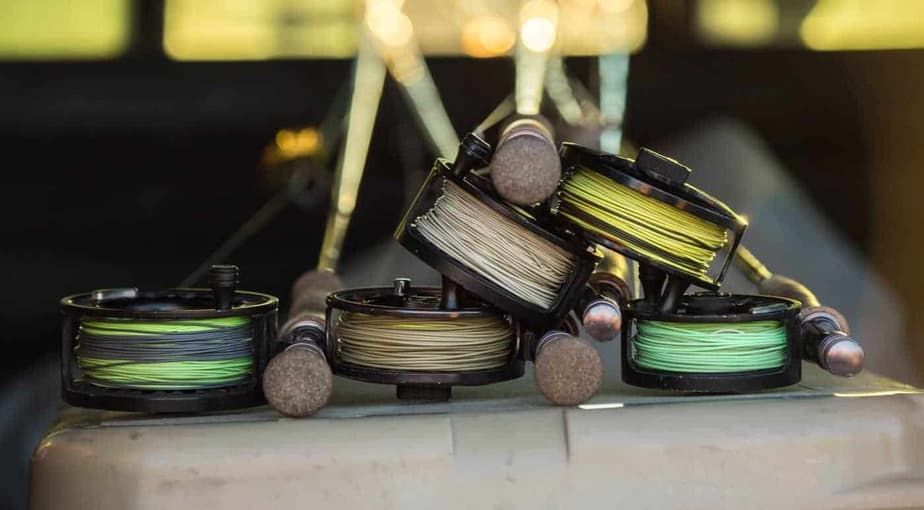 Once you decide what kind of fish is in your sights, the next step is to pick a rod and reel. A good place to start is a nine foot, five weight, but there are lots more to choose.
Take a class
One of the best ways to get started fly fishing is to take a class at your local fly shop to get you up to speed on the following:
Reading water, finding fish
Knot tying
Fly selection
Casting
Gear
The best classes even get you out on the water for some practice with a professional.
…Or skip the class (it's 2022, after all)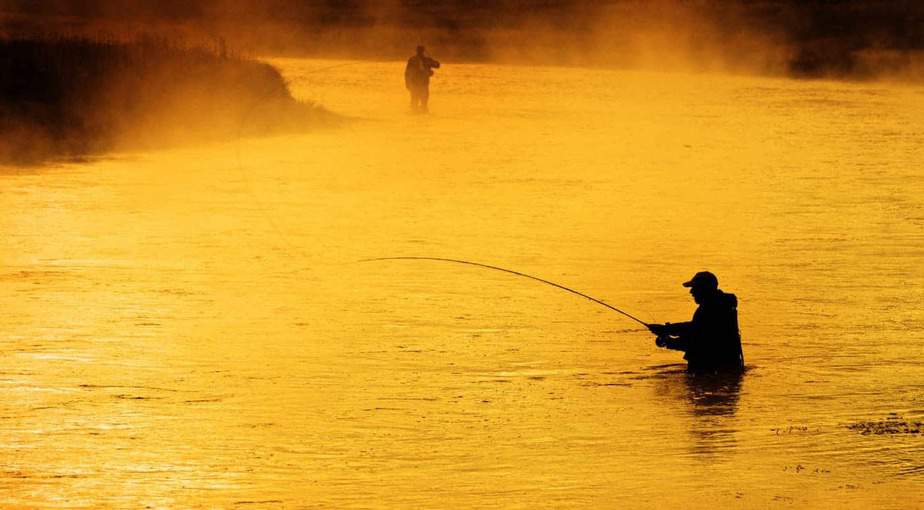 The internet is full of fly fishing instructional videos. Watch a few, and see what you think. Whether you take a class or just watch some YouTube videos, to really master fly fishing you have to practice casting (we suggest doing so in a nice, big open field).
Gotta get the gear
From clothing to sunscreen to waders, fly fishing takes gear — but not as much as you might think. Here's a quick rundown of what you need:
Clothing in neutral tones: Camouflage isn't just for hunting land animals.
Sunscreen: A day on the water will fry you up faster than a steelhead in a pan.
Layers: The temperature on the riverside isn't the same as it is out on the water.
On top of all that, you'll need waders and boots. You may also want to pick up fly line and backing, leader and tippet, flies, nippers, a vest, and a pouch.
Before fly fishing, consult with your fly shop about which flies to use, as well as how to read the water and find fish.
And remember: To have a great fly fishing experience, especially the first time, you may need to hire a guide. No shame in that!
But the only thing you really need to fly fish is a rod and reel.
Now that you have a little instruction and all the right stuff to get started, can you just fly fish anywhere? The short answer is yes — wherever fish live, you can fly fish.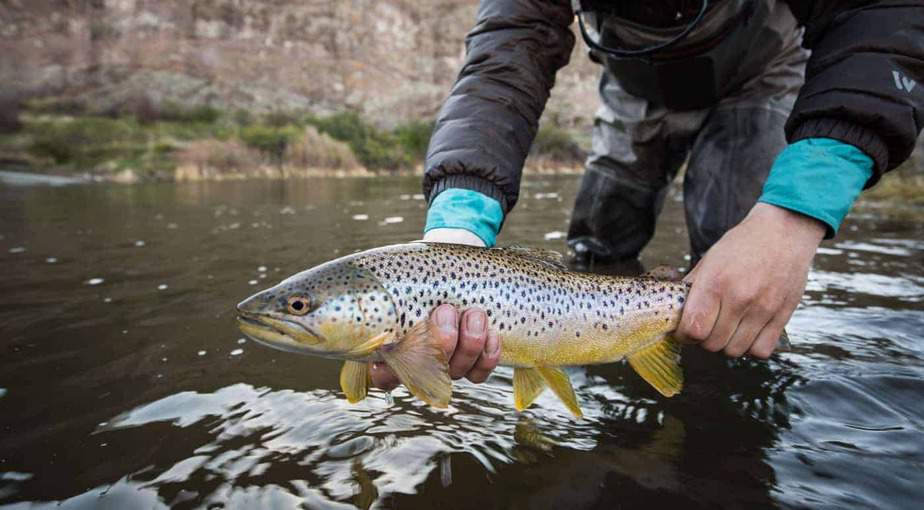 The next question to ask is where do the fish that I'm most interested in catching live? Here are some different kinds of water and the fish that tend to live in them.
Warm water lakes and ponds: Panfish, crappie, sunfish, bluegill
Cold water lakes and rivers: Trout, bass
Lily pads and weed beds: Pickerel, bass
Inshore saltwater: Bluefish, bonefish, redfish
In addition to knowing what kind of fish live in the water, you should know what the fish eat, because your fly needs to look like what they normally nom as much as possible.
Present the fly to the fish in a natural, lifelike manner and you'll be well on your way to catching your dinner.
Speaking of dinner — we're hungry. So let's pick a fly fishing spot from our ranking of America's 10 best fly fishing destinations and get started.
Methodology
When ranking America's 10 best fly fishing destinations, we at RAVE Reviews first consulted similar rankings from trusted and reputable sources all across the internet.
We of course paid extra attention to the opinions and advice of experienced fly fishermen and guides — anyone who's actually spent some time on the water in the areas we included in our ranking.
We did limit our ranking to relatively easily accessible destinations, ideal for the beginning fly fisherman.
When evaluating each destination we considered the following:
Kind of fish living in the area of choice
Fly fishing support infrastructure
Nearby lodging and dining
We found out if there's a fly shop nearby, or if there are any nearby guide services.
And sure, ideally you'll want to eat the fish you catch. But do you need something for your non-fly-fishing partner to do while you're out on the water? Where will you eat if you come up empty handed, or if catch and release is more your style?
To answer these questions, we offered some places to eat and stay near each fly fishing destination.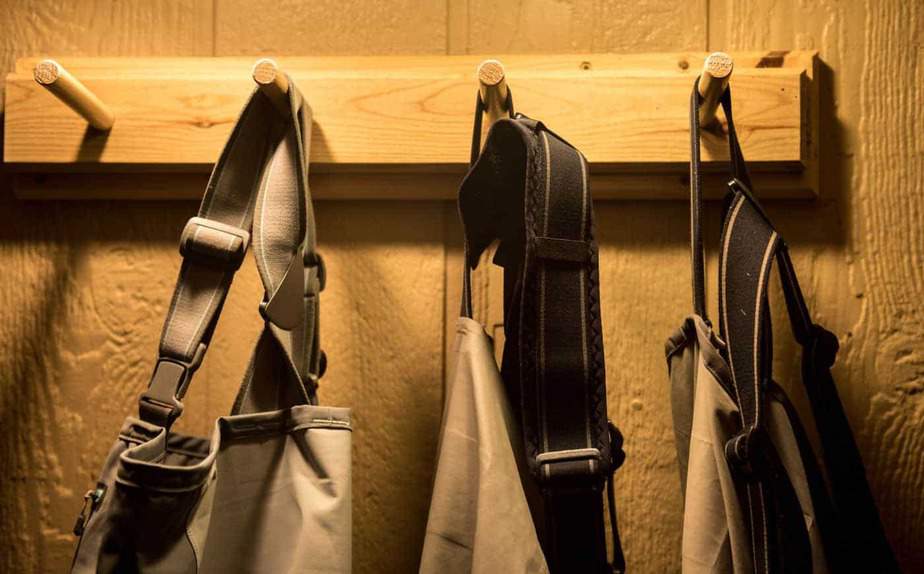 We wanted to know how popular each area already is. Because that's the thing about rankings like this, once all the fishermen know about a particular locale, the fish be like, "there goes the neighborhood!" and split.
We didn't get too exotic in our ranking, but we did look for spots that may offer the chance to beat the crowds, get away from it all, and catch some fish.
And catching fish is what it is all about. So let's get started on our ranking of America's 10 best fly fishing destinations.
The Best Fly Fishing Getaways
There are tons of great fly fishing spots in Montana, like the Bighorn River near Bozeman, which is our pick for America's best fly fishing destination.
The Bighorn River is one of the most productive wild trout rivers in the entire state of Montana, full of all sorts of creepy crawlies that fish find delicious, from mayflies to aquatic worms, midge larvae, and tiny crustaceans.
The Bighorn is a great place for trout to come and eat, making the fish all that much easier for you to catch!
The river is popular, but not as popular as other rivers in the state, so you still have a chance to find a relatively private fishing spot.
It can be a tad technical too, but it's still a good river for all skill levels, from beginners nymph fishing to more experienced anglers looking for a challenge.
For a bit more of a rugged (but not too rugged) fly fishing experience, consider our pick for America's second best fly fishing destination: The Alagnak River in Alaska's Bristol Bay region.
There, fly fishermen of all skill levels can find all sorts of fish, including salmon, steelhead, rainbow trout, northern pike, and grayling.
In addition, it's easy to find support for your fly fishing adventure in Bristol Bay, in the form of guided fly fishing trips, fly-out fishing camps and opportunities, and expert instruction in Alaskan angling methods.
There's not much of a town to be had in the Bristol Bay region — we warned you it was rugged.
The nearest nearby cities are Dillingham, King Salmon, and Naknek, but the vistas in the area are so breathtaking, you'll hardly notice.
However, you can unwind after a long day on the water at Katmai Lodge or Enchanted Lake Lodge.
Our third pick for America's best fly fishing destination is Idaho's Snake River, particularly the south fork.
Flowing for 66 miles across southeastern Idaho, the Snake River is consistently rated as the top cutthroat stream in the West, said to have some of the best dry fly fishing in the world.
In June, large stone flies emerge from the depths of the river, hatching by the thousands and bringing all sorts of fish to the surface, like Yellowstone cutthroat, Snake River fine spotted cutthroat, brown trout, and rainbow trout.
Additionally, the river provides ample opportunity to try dry fly fishing, dry dropper setups, streamer fishing, or nymphing.
Fun towns to visit along the Snake River include Driggs, Swan Valley, and Victor — home to Teton Springs Lodge and Spa, while Real Deal Anglers offers guided tours of the Snake River.
4
Indian Peaks Wilderness Area, CO
Colorado's Indian Peaks Wilderness Area comes in fourth in our ranking of America's 10 best fly fishing destinations.
There are many great places to fish in the Indian Peaks Area, particularly on Betty Lake.
All told, the Indian Peaks Wilderness Area is home to 33 alpine lakes with naturally reproducing trout populations and miles of streams just waiting to be fished.
Betty Lake is two hours from Denver, and just west of Boulder — both cities have more than enough fun stuff to do when you're not on the water.
With plenty of camping nearby, Betty Lake is a great place to catch cutthroat trout (permits are required).
Mid-July is a great time to fish Betty Lake because the snow has completely receded, and greenback cutthroat trout are hungry, willing to munch any number of recently hatched insect larva.
Rounding out the top five in our ranking brings us to San Juan River, NM.
Located in northern New Mexico, the San Juan River is a tailwater that flows out of nearby Navajo Dam. Consistent water temperature makes the San Juan River a great place to fish all year round, with plenty of bugs for the trout to eat and grow extra large.
Twenty miles of the San Juan make up a trout fishery. It is a popular spot to fish, so you might have plenty of company on the river, and the first three miles or so below the dam is fly and lure, barbless hook, catch and release water.
Insects found along the San Juan include midges and mayflies.
You can plan San Juan River guided fishing trips with Duranglers, based in Durango, CO, only about 60 miles from the San Juan. The water can be cold year round, so be sure to dress warmly.
Next in our ranking is White River, AR.
Known as a brown trout fishery, White River has some big suckers living beneath its waters, but there are also plenty of 19″- 24″ fish to be caught.
Good for all skill levels, the White River is stocked with rainbow and cutthroat trout that are attracted to the surface by hatches of midges, caddis, sulphurs, and terrestrials.
Striped bass, brook, largemouth, smallmouth, and walleye are also just waiting in the depths to be caught.
We especially love the scenic views this river offers, and it's also very easily waded. Many services offer guided tours on the White River, and conveniently located marinas and resorts in the area help with everything from tackle to fishing guide services.
We recommend scheduling your guided tour with the Ozark Fly Fisher.
Up next in our ranking of America's 10 best fly fishing destinations brings us to Green River, UT.
The Green River flows below the Flaming Gorge Dam, supporting big populations of brown, rainbow, and cutthroat trout. In fact, the Utah Division of Wildlife Resources says the Green River has up to 22,000 fish per mile, ranging between the dam and Red Creek rapids.
All sorts of insects hatch along the Green River, including scuds, midges, blue-winged, and cicadas. In the summer and fall, ants, hoppers, and many dry fly patterns bring fishermen good luck.
However, take note: Fishing the Green River is restricted to artificial flies or lures. Catch and release is highly encouraged, but limited harvest is sometimes permitted.
Lots of outfits offer guided tours of the Green River, and we suggest scheduling yours with Trout Bum.
Eighth in our ranking of America's 10 best fly fishing destinations is Potter County, PA, home to the Hammersley Wild Area.
With almost seven miles of private streams, the Hammersley Wild Area is a great place to catch brown, brook, and Kamloops rainbow trout.
The streams are divided into three-fourth mile "beats," with never more than two anglers per beat. Nice and private!
Little Juniata, Penn's Creek, and Spring Creek are also in the area, all spring fed and full of thousands of brown trout. Also, the Elk and Walnut creeks are great for steelhead.
Nearby, Big Moores Run Lodge is a great place to stay while in the area to fish, but the lodge also offers special fly fishing schools and even one-on-one private instruction.
Ninth in our ranking of America's 10 best fly fishing destinations brings us to the coastal marshes of Louisiana, where speckled trout and redfish live in the marshes and bays of the Louisiana coastline.
In fact, the entire state is full of creeks, lakes, streams, and bayous that make it a great destination for fishermen looking to try their hand landing bass, black drum, or sheepshead.
The marshes are widely considered one of the best places on the planet to catch redfish! And, there are also plenty of largemouth bass, crappie, and bluegill in the northern part of the state.
To get some expert advice on the ins and outs of marsh fly fishing, we recommend hooking up with Southern Fly Expeditions.
Some Louisiana guides take anglers out on bay boats or skiffs, but other options include multi-day excursions on mother ships and even floating resorts.
While you can certainly freshwater fly fish in Montauk, NY, our 10th pick for America's best fly fishing destination is mostly known for saltwater fishing.
You might not expect a place so close to New York City to be such a great destination for fishing, but Montauk and its surrounding Northeast waters are known for run striped bass, bluefish, bonito, false albacore, Spanish mackerel, and tuna, all year long.
In the late fall, giant schools of baitfish bring in loads of striped bass, blues, and albacore.
To schedule a guided tour, check out nycflyfishing.com.
If freshwater fly fishing is more your style, New York has you covered here as well, with plenty of traditional river and stream fishing opportunities available in the Adirondacks or in the Catskills.