Your other car is…well, it's a bike.
Whether you're researching schools you might like to attend, or just thinking about relocating to a college town with a culture conducive to a bike commuter, you're in luck, because bikes and colleges go together like coffee and an all-night study sesh. To make your decision just a little bit easier, RAVE Reviews presents this ranking of the 25 best college towns for cyclists.
In this ranking, you'll find out which college towns are considered the very best in the nation, as well as which towns have a strong bike scene along with an eco-friendly consciousness. In addition, we'll tell you which towns are good for those who may not own a car at all, and which ones have a good family-friendly vibe. So read on, you two-wheeled enthusiast: we have all your answers.
Full of historic architecture and loads of green space, college towns always have a little something special going on, and that includes an infrastructure and eco-conscious culture that will make a cyclist feel right at home.
If you've ever tried to park on an average college campus you understand why — it ain't easy! But also, students are notoriously broke and bike-commuting can sometimes be their only option to go about their day.
But not every city or town that has a college or university qualifies as a college town. So first, let's examine what makes a town with a college a "college town."
What Makes a Good College Town?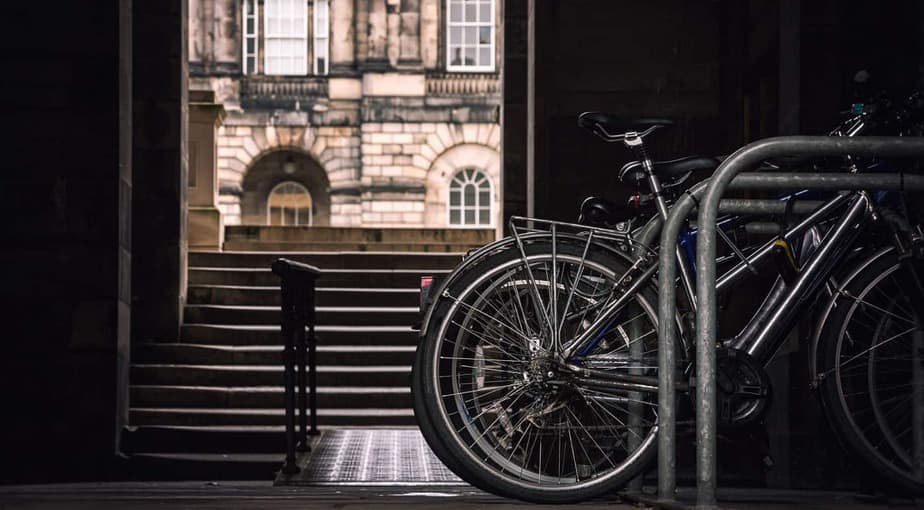 Put simply, a college or university town is any community that's primary economic and cultural driver is its college or university population. Sometimes they're towns and cities in their own right and sometimes they're just a neighborhood or district of a larger city.
Either way, in a college town the influence of the institution in question inevitably spills out into the general population, affecting more than just those enrolled in classes.
Here are a few other traits of a good college town:
Melting Pots
In both the faculty and student population, colleges and universities tend to draw people from all over the world, making college towns much more diverse than their sometimes relatively small population might lead you to believe.
Progressive Politics
College towns tend to be progressive, where young and old alike seek a more sustainable way of life, and any sustainable future will have to include bicycles.
There are institutions of higher learning in all sorts of cities big and small, but having a college in your town doesn't mean you live in a college town. The University of Texas is located in Austin, TX, for example, but Austin has a whole lot of other things going for it besides the University of Texas.
We included a few big cities in our ranking, but for our purposes, we stuck mostly with small to midsize college towns where there can be no question that the school is the big man on campus.
Next, let's take a look at everything that makes a town a good place for a cyclist to live.
What Is a Bike-Friendly Town?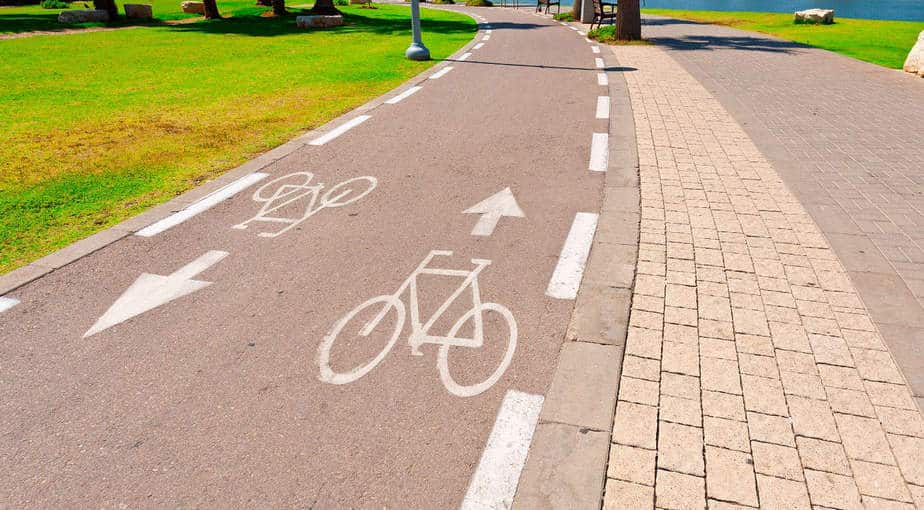 A little like how having a college or university in your town doesn't make your town a college town, having a lot of people that ride bikes doesn't necessarily mean your town is bike-friendly.
Here's what we took into consideration when applying that designation to the cities and towns in our ranking:
Cycling Infrastructure
Bike-friendly towns feature more-than-the-average amount of protected bike lanes. In addition, they have a lot of easy, accessible, and safe places to lock up your bike. They have a good selection of bike shops (retail and repair), and maybe even have a bike-sharing system as well.
Different Kinds of Riders
A bike-friendly town isn't just for bike commuters and it isn't just for serious bike nerds either. A bike-friendly town caters to them all, with enough amenities and services to keep all sorts of riders on the road.
Whether that's a grandma headed to the grocery store, a kid just learning to balance on two wheels, or a serious roadie training for their next race.
Natural Beauty
A bike-friendly town has a lot of different kinds of places to ride. In a good bike town it's easy to get out into nature, or there's simply enough beauty to keep riding in town interesting as well.
Bike-Friendly Politics
Building bike lanes and putting in other features intended to keep cyclists safe or to encourage bike commuting at all takes a political will and a population that prioritizes making space for cyclists.
What Is the Best College Town for Cyclists?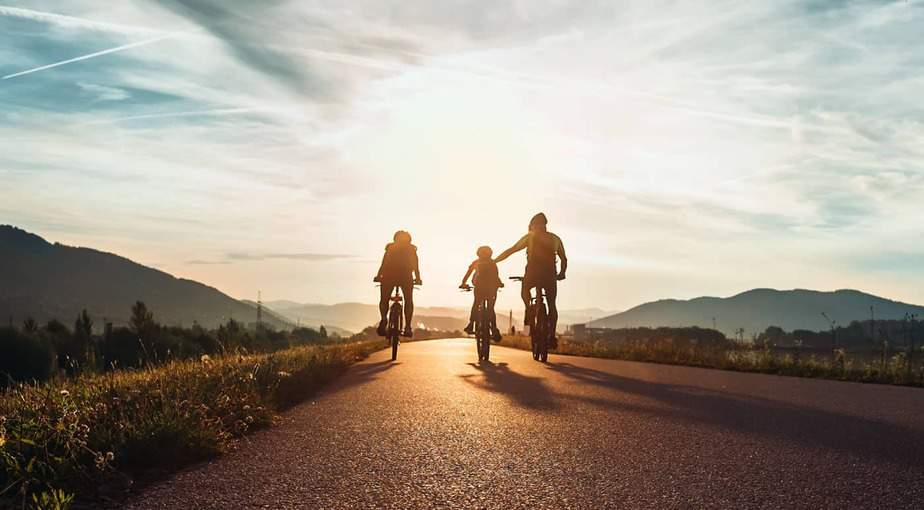 Other things that go into the best bike-friendly college town include a green campus (no sense commuting by bike to a campus that doesn't prioritize environmental sustainability), a family-friendly vibe, and a good public transportation system as well.
We took all of the above into consideration when we evaluated whether America's best college towns were also the best towns for cyclists.
Did your town make the list? Or is your alma mater, or maybe the college you're considering attending, in our ranking?
Read on and find out.
Methodology
When researching this ranking, RAVE Reviews first cross-referenced lists of 50 of America's best college towns, excluding some, and adding others.
Our goal was to only include places for which there was no question that the college or university was the primary economic and cultural driving force in the area.
We then considered the following traits of a bike-friendly college town:
A green campus
Abundance of bike shops (retail and repair)
Family-friendliness
Minimal car culture
Bike-friendly campus
Lots of interesting places to ride
Bike-centric infrastructure
If a college town showed up on ranking of best college towns, but failed to show any of these other data points it was excluded from our ranking. Otherwise, every time the town showed any one of the traits listed above, it scored points that went into the formulation of our final score.
If it was more of a well-known town it got knocked down our list a bit, in favor of some smaller, out of the way places that might be a bit more of a surprise.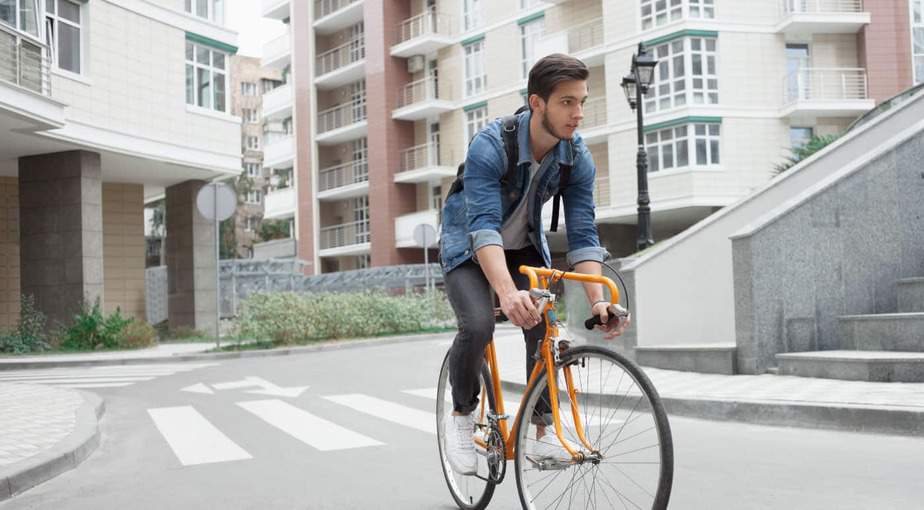 In addition, we present to you the best bike shop in each college town, based on consumer reviews.
All things considered, we're confident in our results and we can't wait to share them with you. Coming up next are America's 25 best college towns for cyclists.
Related Rankings
William Kennedy
William Kennedy is a staff writer for RAVE Reviews. He lives in Eugene, OR with his wife, daughter, and 2 cats, who all politely accommodate his obsession with Doctor Who and The Smiths.