Cancún is known worldwide as a favorite vacation destination.
But among all the tourism hot spots, we found a true hidden gem: Le Blanc Spa Resort, a sophisticated choice on one of Mexico's most popular beaches. Surrounded by white coral sands and only a few steps away from the Caribbean Ocean's turquoise waters, Le Blanc offers luxury and class without skimping on fun. We've got all the details on Le Blanc and nine more of the best all-inclusive resorts in Mexico.
Whether you're looking for an idyllic beach holiday away from it all or an adrenaline-fueled adventure, Mexico has something for everyone. From ancient Mayan pyramids and temples to magnificent deserts and breathtaking coral reefs, the USA's southern neighbor is anything but short of variety, and our favorite all-inclusive resorts reflect that.
Want to relax on a white sand beach and forget about all your troubles? We have something for you. Want to visit traditional villages and learn about Mayan culture? You're in luck. What if you're an adrenaline junkie with a penchant for death-defying activities? We have zip-lines, water skiing, and a lot more lined up for you.
And then there are the nightclubs, the golf courses, the museums and water parks — not to mention the award-winning bars and restaurants.
With so much variety available to travelers, it wasn't easy for us to choose Mexico's best all-inclusive resorts. After a lot (a lot!) of research and deliberation, we whittled down the list to our 10 favorites.
The All-Inclusive Resorts in Mexico We RAVE About
Choose any one of these resorts and the only thing you'll need to worry about is keeping your drink in the shade.
With its refined décor and relaxed ambiance, this adults-only all-inclusive resort offers total relaxation and personalized pampering in the most sophisticated of surroundings. 
Read Full Review
Visit Le Blanc Spa Resort
Want a holiday with the whole family, but don't want to compromise on luxury? Grand Velas Riviera Maya offers elegant accommodations and award-winning restaurants alongside kids' clubs and a high-tech teen lounge. That's enough to keep everyone happy!
Read Full Review
Visit Grand Velas
With 10 international restaurants and bars, sophisticated décor, an award-winning golf course, and a seemingly never-ending expanse of pools and hot tubs, the Excellence Playa Mujeres wins our top spot for most upscale all-inclusive resort in Mexico.
Read Full Review
Visit Excellence Playa Mujeres
A big vacation is something that most of us look forward to all year. We work hard and save up for the opportunity to experience new cultures, relax and unwind, and explore foreign lands. So when we finally arrive at our destination, we definitely want our vacation to be perfect.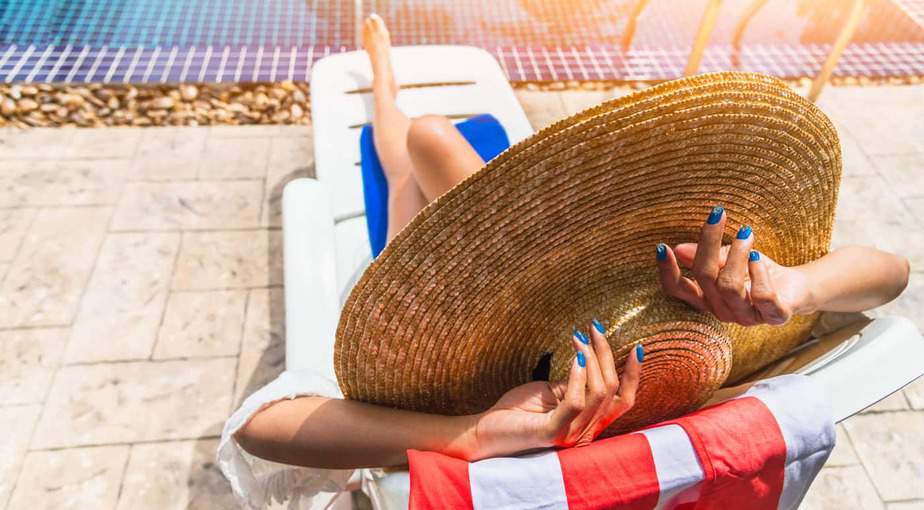 But while holidays are supposed to be all about recharging your batteries, they can also be incredibly stressful. You need to organize hotels, choose the best restaurants, navigate foreign cities, find your way to and from the airport, and look for the best deals.
Not to mention having to keep an eye on money once you're there! Keeping a tally for the cost of meals, drinks, attractions, and taxi rides while also trying to convert currencies is a job in itself — you might need a whole other holiday to recover.
While a do-it-yourself trip might sound adventurous, it's not exactly relaxing. Sometimes, all you want to do is…well, nothing.
So if you're in need of a serious holiday, then choosing an all-inclusive resort might be the way to go. Designed with different types of vacationers in mind, all-inclusive resorts are perfect for couples, families with kids, and singles. Packages usually include flights, accommodation, food and drink, and often even activities like golf and sightseeing tours.
Here are just some of the advantages of an all-inclusive trip:
Value for Money:

All-inclusive resorts often have great deals, so keep an eye out. The resort rates frequently include attractions (such as golf packages, spa treatments, and snorkeling) that would cost a fortune if booked individually.

Activities, Activities, Activities: …

which brings us onto our next point — most all-inclusive resorts offer an incredible list of activities. Depending on what you want out of your vacation, you can choose a resort with adults-only spas and wellness centers, surfing and water skiing opportunities, or family-friendly adventures and teen lounges.

Stress-Free Travel:

Everything is truly taken care of, from world-class dining to entertainment and tours to meditation and yoga. At a great resort, all of these aspects of your vacation will be within easy reach.

Time Saved:

You don't have to spend time figuring out how to get to the best beach, or traversing the city to get to a good restaurant. Everything you could want is right on your doorstep.
So now you've decided you want to try out an all-inclusive resort. Now comes the hard part — choosing one.
There are literally hundreds of stunning resorts all around the world, but we'll start with the resorts in one of our favorite destinations: Mexico.
A lot more than margaritas and sombreros
With its glittering white Caribbean beaches and expansive Pacific shores, fantastic weather, and tropical forests, Mexico has all the elements of a luxury vacation destination.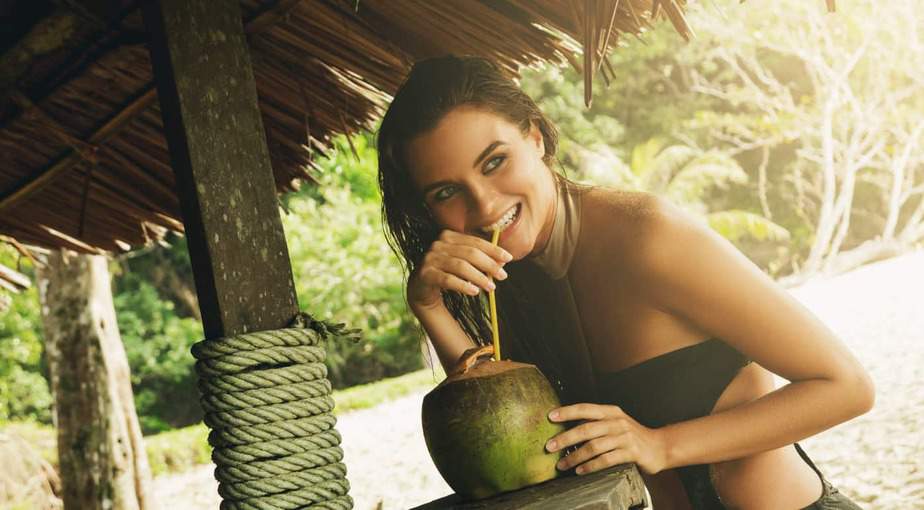 Thanks to increasingly cheap flights from the United States, more and more people are discovering what this gorgeous country has to offer.
Mexico now boasts an unparalleled variety of all-inclusive resorts. Many of Mexico's most famous resorts are in or close to Cancún, one of the country's easternmost points. Situated on the Yucatán Peninsula, Cancún is just north of the stretch of Mexico's Caribbean coast known as the Riviera Maya, where millions of tourists flock each year to soak up the sun, catch some waves, and dine in world-class restaurants.
It's no surprise that Cancún — and Cozumel, the island just off its shore — is also known for its wild nightlife, exclusive clubs, and incredible parties.
Despite the area's popularity, some of our favorite resorts feel exclusive and elegant while still being in the middle of it all — so you won't have to choose between total relaxation and all-night partying.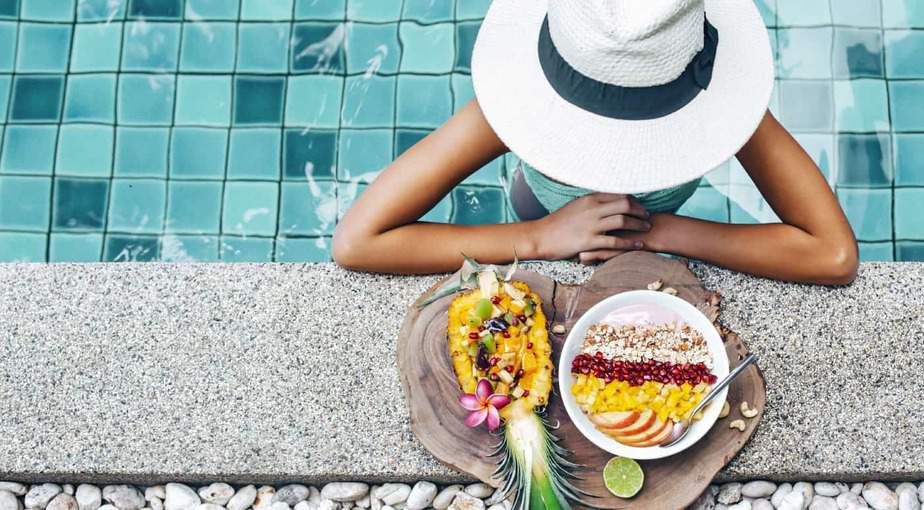 But it would be wrong to think that Mexico is all about beaches and parties.
Mexico's culture, history, and biodiversity
Cancún is extremely rich in culture and history, and the surrounding region offers a chance to marvel at mystical ruins and explore ancient caves.
The whole area, stretching south to Tulum, also provides an opportunity to take in Mexico's exceptional biodiversity, which includes thousands of types of plants and animals (take a look at our ranking to find an all-inclusive resort that organizes ecology-focused tours).
While not quite as touristy, the other side of the country is no less stunning. Puerto Vallarta, for example, is another one of Mexico's most popular coastal destinations. Replete with stunning beaches, enticing restaurants, quirky cobblestoned streets, and picturesque boardwalks, Vallarta is also full of LGBT-friendly options, and after sunset, this tranquil town transforms into a thumping party central.  
If it's natural wonders you're looking for, head to Cabo San Lucas, on the very southern tip of the Baja California Peninsula, where spectacular stone cliffs are a backdrop to wide, breezy beaches.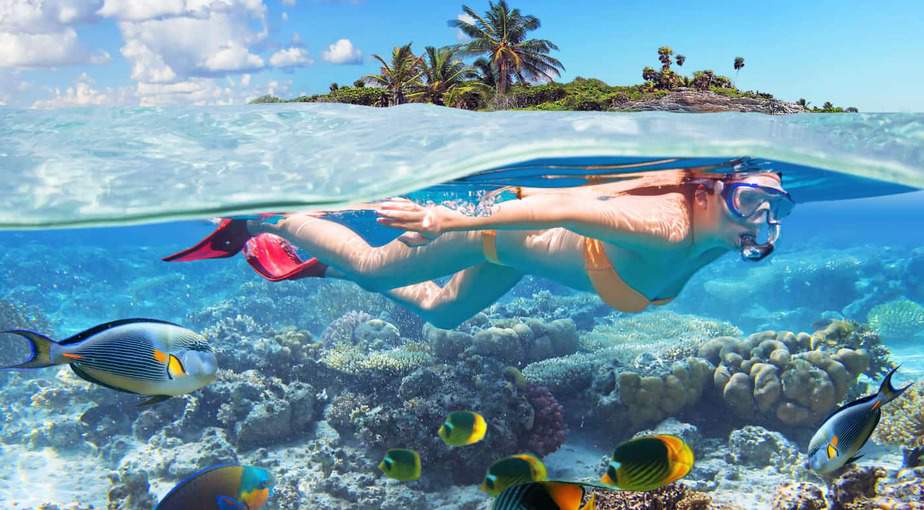 Here the activities are never-ending: Jet skiing, diving, snorkeling, kite surfing, horseback riding, and Catamaran tours can all be arranged by your resort. And while at your resort in Cabo San Lucas, you'll only be a few minutes away from an incredible variety of clubs and bars. You'll be spoiled for choice!
Methodology
We're not going to lie: With so many fantastic options out there, compiling this list was particularly tough. But hey, that's what we're here for.
To choose our top 10 all-inclusive resorts in Mexico, we trawled the internet looking for guest reviews, as well as triangulating websites such as CNN Travel, Travel + Leisure, and many others.
All resorts are different and are designed for different types of holidaymakers, so we kept that in mind — but some key attributes are universal. Specifically, we looked at these criteria:
Location

Value for money

Activities

Services and amenities

Overall style and sophistication

Variety of packages and deals available
Based on those variables, we built our ranking of the 10 best all-inclusive resorts in Mexico.
Related Rankings
Why should I choose an all-inclusive resort for my vacation in Mexico?
There is no right way to travel. Some of us love uncertainty and adventure, while others just want to switch off and relax. 
If you fall into the latter category, nothing beats an all-inclusive resort — it will remove the hassle of having to book flights, hotels, restaurants, attraction tickets, and tours. All you have to do is decide where you want to go and when, and the resort will take care of the rest.
Mexico is an ideal place for all-inclusive resorts. Its glistening beaches, fantastic weather, and vibrant culture are the perfect ingredients for a dreamy holiday. Here you can experience the best of what all-inclusive deals have to offer, from luxury amenities to adventurous sports, world-class golfing, and award-winning restaurants.
All the resorts in our ranking are excellent, but make sure you choose one that is perfect for you. Are you a couple looking for a romantic break? Or a family hoping for a bit of adventure? Or perhaps you're traveling with a few friends and just want to let go and party all night?
Most resorts successfully combine several of these elements, but many emphasize some over others, so choose wisely. Our ranking is a great place to start!
What does "all-inclusive" really include?
The whole point of an all-inclusive resort is that everything is included, from hotel rooms (or villettas) to food, drinks, activities, and spa treatments. But make sure you read the fine print: Packages won't be the same at every resort.
Certain resorts offer unlimited food and drink, while others include only set meals. Some all-inclusive deals include things like spa treatments, childcare, and activities like scuba diving and sports, while others will charge you extra for each activity.
If you anticipate relaxing by the pool all day, those separate charges might not be a big deal. But if you're a more active vacationer, booking a truly all-inclusive resort is the way to go.
Make sure you keep an eye out for hidden costs. Some resorts, for example, charge daily "resort fees," usually around $20 a day. Others account for resort fees in the total price of the deal.
Finally, a note about gratuities: The resort rate often includes them, but many people choose to tip their favorite waiter or concierge anyway, so keep that in mind.
What is the best all-inclusive resort in Mexico?
Mexico boasts some of the best all-inclusive resorts in the world, from super-exclusive luxury options to vibrant party resorts to small, secluded resorts in the jungle. To choose the best resort, we scoured the internet, reading hundreds of reviews and travel articles. We assigned points based on location, value for money, activities, and other variables (you can read all about that in our Methodology section up above).
Le Blanc Spa Resort came out on top, and it's not hard to see why: This resort is close to the hustle and bustle of Cancún, and yet it's an oasis of tranquility on one of the world's best beaches. If you're traveling with kids, check out Grand Velas Riviera Maya, which combines luxury and sophistication with all-around family fun. And for those of you who want the highest level of luxury, book your stay at the incomparable Excellence Playa Mujeres. 
RAVE Recommends
With an all-inclusive resort taking care of your every need, you'll be able to relax and leave everything behind. Well, almost everything. Here are a few essentials to bring along on your dream holiday:
Lonely Planet Travel Guide ($15): Maybe you want a pocket guidebook to the Riviera Maya. Or maybe your high school Spanish is a little rusty. Whatever your travel guide and phrasebook needs, Lonely Planet has you covered.
DOC BLOCK Body Sunscreen ($44):

I

t's all fun and games until you end up looking a tomato. R

emember to always wear sunscreen!

Ray Ban RB2140 Original Wayfarer ($153):

 

Here at RAVE, we love a good deal — but with some things, you just have to pay for quality. You'll look effortlessly stylish while wearing these Ray Bans, and your eyes will definitely thank you for it.

Ben's 30% Deet Insect Repellent Spray ($18):

An absolute essential! Many all-inclusive resorts in Mexico are treated to be bug-free, but you'll need this during your day trips and evenings under the stars.

Havaianas Unisex Flip Flops ($30):

Let's be real: You're going to be spending a lot of time by the pool, and you're definitely not going to wear shoes. These practical sandals are the perfect alternative.