With images of Bermuda shorts and sunny warm Hawaii, it's understandable why many people think of surfing as strictly a hot weather sport.
Though with a little extra preparation and added precaution, the truth is you can keep surfing in many unexpected places, no matter what the season happens to be.
We stuck to the relatively warm winter waters of Texas, Florida, and Southern California for this ranking. But no matter what destination you choose, this article will tell you everything you need to know about cold water surfing in winter.
Finding Great Places to Surf in Winter
It's thought that humans have been surfing for about as long as humans have been swimming. 
Evidence of surfing can be found in pre-contact Hawaii, and today, surfing is more popular than ever. Bodysurfing was the earliest form of the sport, and the surfboard is a relatively recent development. 
The popularity of surfing means many of the world's most well-known surf spots are incredibly crowded. With smaller crowds and more space, some have turned to cold water surfing as an alternative.
There's no strict definition of what exactly cold water surfing is. Many define cold water surfing as surfing in water that requires a thicker wetsuit than usual.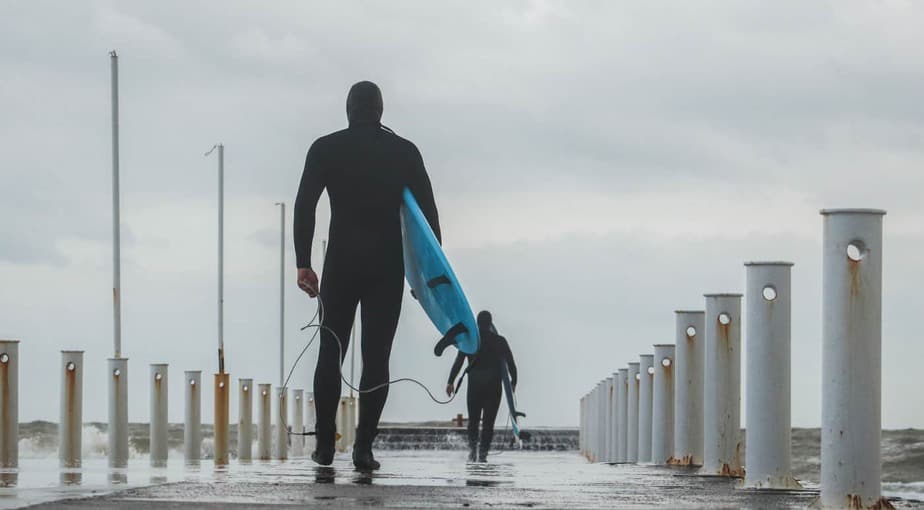 What we all can agree on is that cold water surfing requires some special gear to stay warm and comfortable. Here's what you'll need before tucking into some frosty barrels: 
Hold up, bro—I'll need sunscreen in winter? The answer is yes, yes you do, because sunburns happen no matter what time of year it is.
When choosing a sunscreen for cold water surfing, be sure to get one that's water-resistant (of course), with cold water moisturizing properties. You'll also want sunscreen that won't get too hard in chilly weather.
In addition to skin protection, when surfing in winter you'll want cold water wax for your board.
Wax helps surfers keep their grip, and many of the best cold water wax brands are organic and completely biodegradable.
You'll also need a good pair of gloves when cold water surfing, tough enough to handle surfing in cold weather. The best gloves have 100% sealed seams, glued, and blindstitched for added warmth and durability.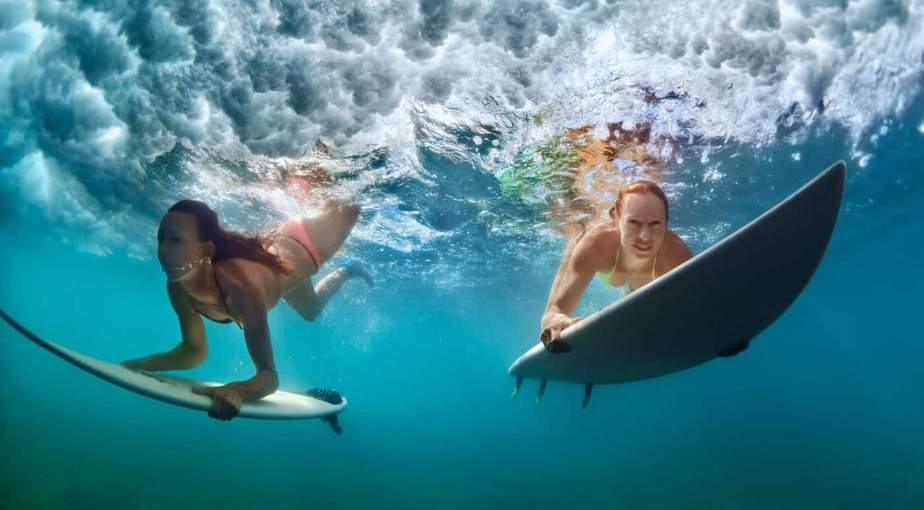 Surfing in warm water means bare feet, but in cold water you'll need booties to help protect your feet from the cooler water temperature. Look for a pair with microfiber fleece and heat-boosting insulation properties.
Add an additional layer of warmth under your booties with a good pair of cold water socks. Be sure your socks are frictionless, quick-drying, and ideally made from spandex or neoprene with flatlock stitching.
But perhaps the most important piece of gear you'll need to surf in winter in comfort and safety is the right wetsuit. The best cold water wetsuits are hooded with thermal fabric.
What about the actual surfboard? 
To choose the right surfboard for winter, head straight for a board with additional volume and inches.
You're not always in the water when you surf, though. Let's talk a bit about what you're going to need to stay warm and comfortable on the shore.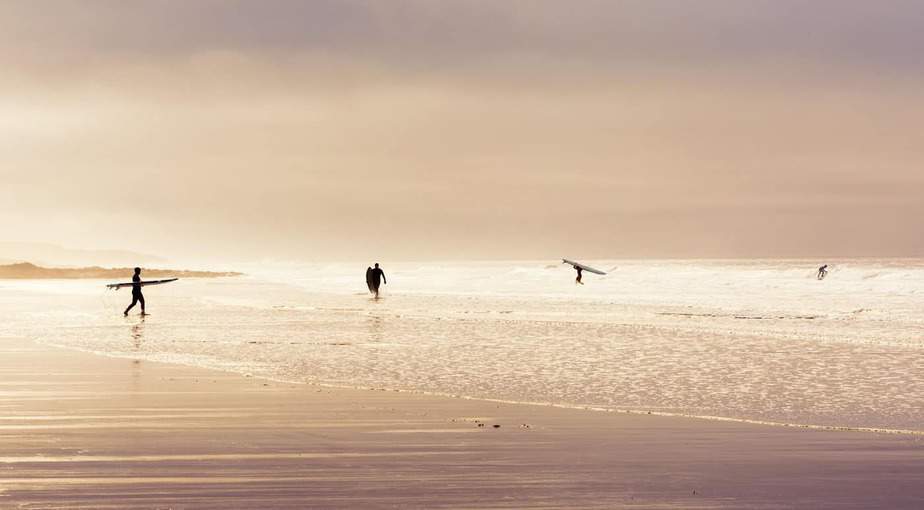 Waterproof jacket, sweatpants, and poncho
You're going to want some additional layers to warm up after you hop out of the cold water. The best choices are breathable, windproof, and of course, waterproof.
Other items to consider include an insulated water bottle (to keep that tea or coffee warm while you're surfing), a thick changing towel, or even a changing mat to keep the sand off your skin while you change out of your wet clothes. 
In addition to the right gear, take the time to warm up before surfing in winter. Warming up will get your body ready for the cool water temperatures you're about to submerge yourself in. The best pre-surf warm-up should be yoga-based with an emphasis on stretching. 
And best of all, a good pre-surf warm-up only takes a matter of minutes.
Now that you're warm and ready, it's time to find out more about America's 20 best winter surfing destinations.
Methodology
We stayed away from extreme cold water surfing destinations like Maine and the Great Lakes for our ranking. We focused instead on California, Texas, and Florida where the water stays relatively warm even when temperatures drop.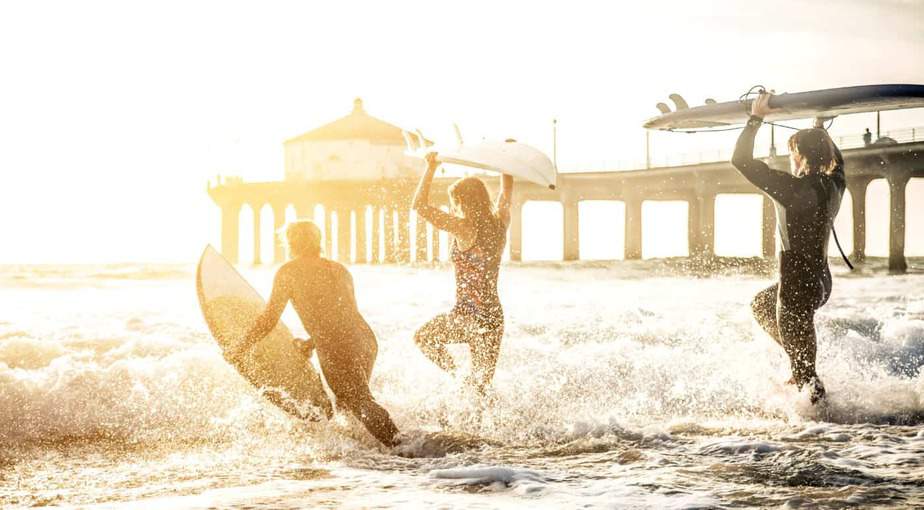 We ranked each location on the following criteria:
Quality of surfing during winter

Weather and water temperature

Availability of lessons

Gear rental

Accommodations

Other things to do besides surf
Follow our guide to America's 20 best winter surfing destinations and you'll be surfing all year long.