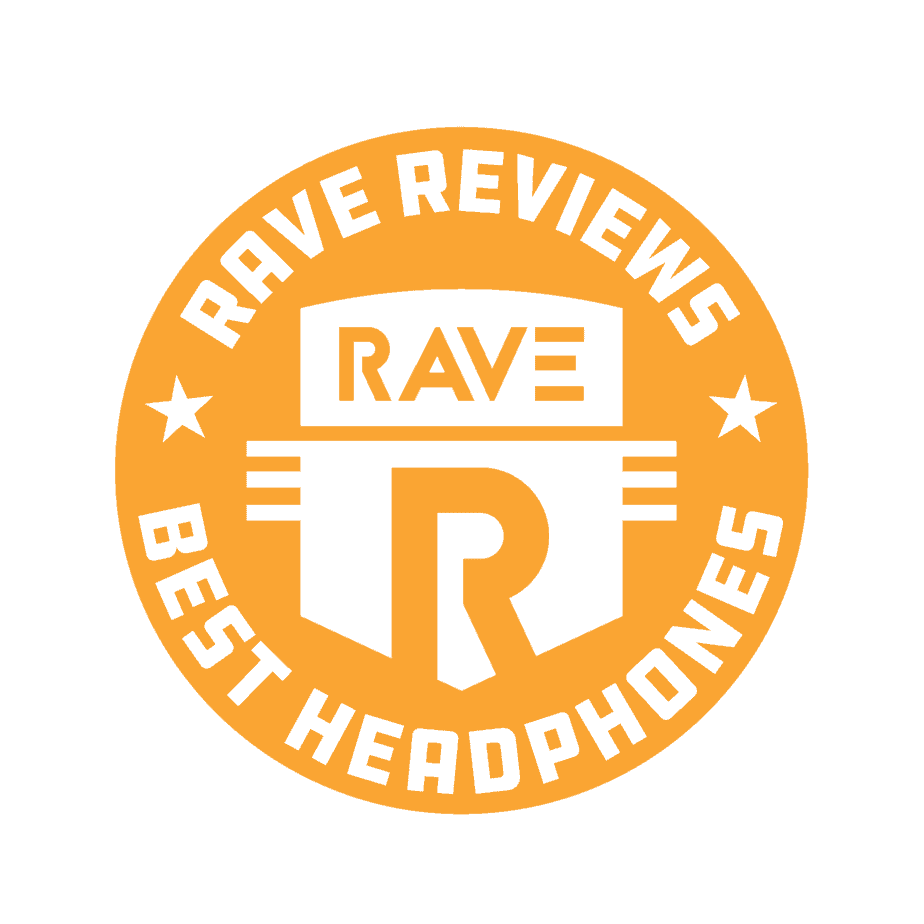 Choosing your next pair of headphones is a daunting task.
We've sifted through hundreds of products to hand-pick the best headphones on the market.
Have you ever experienced the cold dread of reaching for your headphones and realizing that you've left them at home?
Then you know just how much difference your headphones can make in your daily routine.
If you're anything like most of us here at RAVE, you use your headphones a lot. We know how important — and how difficult — it is to choose the right pair. That's why we put together this list. 
From gamers to music lovers to audio engineers, we've got something for everyone.
What are the best headphones for you?
Wired or Bluetooth? Over-ear or earbuds? Studio-quality sound or sweat-proof and gym-ready?
People rely on their headphones for all kinds of different reasons. Accordingly, manufacturers have created products that are specialized for a versatile range of uses.
If portability for travel is a priority, earbuds are probably the best choice for you. Gamers and audiophiles, on the other hand, may prefer the comfort and quality of over-ear headphones. For audio professionals, we created a separate category for Studio Headphones.
If you routinely use your headphones in a loud, distracting environment, choose a product from one of our Noise Cancelling categories. For an audio accessory that will stand up to your most intense training sessions, jump down to the Headphones for Running or Workout Headphones section.
THE HEADPHONES WE RAVE ABOUT
You don't want to be caught rocking your beats without the headphones on this list.
How we chose the best headphones
Our methodology is based on a weighted score of a variety of factors that include: price, input power, comfort, soundstage, digital and Bluetooth features, style, and more.
We carefully scrolled through numerous websites, taking in ratings upon ratings from real users, consumer journalism to create a robust scoring system. We then took an aggregate of those scores across different categories to come up with our rankings based on a scale from 0-100.
Then we took an average of those scores for a final metascore and built our ranking from there, categorized by headphones that subdivide between earbuds and over-the-ear headphone, to organize the different product comparisons.
This list will help in choosing a new pair of headphones. Each entry has simple and detailed explanations, in language that is not only for audiophiles.
Best Over Ear Headphones
Sennheiser HD 800 S

In "the pursuit of perfect sound," the Sennheiser HD 800 S are a top of the line choice in the headphone market. The Sennheiser HD 800 S is an open-back stereo style with circum-aural, ergonomic cups that completely cover the ear and lock in sound.

The Sennheiser HD 800 S created an innovative design for the ear cup to transmit sound waves toward the ear at a bit of an angle, which allows better sound quality. The Sennheiser HD 800 S also employs technology to absorb audio, which lessens user complaints about unwanted noise and helps listeners hear a richer sound in their music.

With 56-millimeter ring radiator transducers, the Sennheiser HD 800S have the largest dynamic driver in use in a headphone. In addition, the headphones are crafted from Leona, a lightweight, non-resonant product with superior strength. Stainless steel mesh covers the transducers.

Included with the Sennheiser HD 800 S are a pair of impedance matched, low capacitance cables. Made in Germany with handcrafted assembly, the Sennheiser HD 800 S is a well-made product with significant attributes audiophiles will love.

On the market for around $1500, the Sennheiser HD 800 S is a product that is a steep investment for many, but for those who want rich sound, high quality, and a reputable brand, these are headphones to carefully study.
Honorable Mentions

Bose Quiet Comfort 35

Bose really delivers a fantastic headphone with their Bose Quiet Comfort 35. Setting the industry standard for noise cancellation, these headphones utilize their innovative noise cancellation technology and give users true quiet when they want a quiet sound, but also richness and broad, full audio as well.

The Bose Quiet Comfort 35 boasts an EQ that is volume-optimized, which gives stellar sound at any decibel. Voice prompts make activating and pairing with Bluetooth and NFC quick and user-friendly.

No matter the weather, the Bose Quiet Comfort 35's dual microphones allows for clarity in calls and a significant reduction in ambient noise. The Bose Quiet Comfort 35 has a strong 20 hours of battery life and when in wired mode, 40 hours.

Audio-Technica ATH-M50x

The Audio-Technica ATH-M50x Professional Monitor Headphones have received accolades from the audiophile community and also top studio audio engineers for their durability, design, and sonic performance.

No matter the situation, from personal in-home use to the studio, to DJ, the Audio-Technica ATH-M50x Professional Monitor Headphones are vividly clear because of their wide-reaching frequency span.

The well-designed circumaural shape fits securely around the ears for wonderful sound isolation and well-made ear-pads and headband feels luxurious and is comfort driven. One-ear monitoring is simple with 90° swivelling ear-cups.

Bose QuietComfort 25

Bose is well known as an industry leader for noise cancellation and reduction technology in headphones, along with pioneering sonic technology in general.

Whether on the subway, at the office, or trying to sleep on an airplane, the Bose QuietComfort 25 headphones are able to provide users with a rich sonic sound that hits with depth and gives a full-bodied feel, locking in the sounds you want to hear, and eliminating those you don't.

Putting on and wearing the Bose QuietComfort 25 headset is a user-friendly experience. Comfortable, lightweight cups fit around the ear and are able to be worn for hours on end without any irritation or soreness. A softly lined headband rests nicely on users' head.

Jabra Evolve 75

A perfect solution to office noise and distraction, Jabra Evolve 75 delivers a powerful punch in noise isolation and stellar clarity of sound. With active noise cancellation that can be adjusted to block out even the most minor sounds, users are drawn away from irritating noises and able to focus on just the sounds they want to hear.

Jabra Evolve 75 are equipped with up to 15 hours of battery life, giving users the ability to wear the headset for a full day of work and beyond. A generous range of motion of 100 feet gives users of the Jabra Evolve 75 the ability to move around as long as their Bluetooth is connected to a smartphone or PC.

On each side of the headset are busy-lights which flash red, indicating to others that you are on a call and acting as a visible "Do Not Disturb" sign. When not using the headset for a call, a microphone boom arm can be clipped onto the Jabra Evolve 75's headband.
Best Wireless Headphones
Bose QuietComfort 35

When searching for a best buy in Bluetooth headphones, the Bose QuietComfort 35 are hard to top. Bose is already known for its Acoustic Noise Cancelling technologies and this set is no exception in offering Quiet Comfort for its users at a quality that Bose is known for.

The Bose QuietComfort 35 offers great range when connected to Bluetooth, allowing a good range of motion for users and still stay connected and without interruption. The Bose QuietComfort 35 offers around 20 hours of battery life and when in wired mode up to 40 hours. A zippy 15-minutes in charging and you get another 2.5 hours.

With the Bose QuietComfort 35's dual microphones expect clear audio for calls. Ambient noise is significantly lowered as well, which many users really appreciate. Volume optimized EQ is another feature that makes the Bose QuietComfort 35 a headphone to look twice at.

In terms of product specifications, the Bose QuietComfort 35's are made with corrosion-resistant stainless steel. Boasting glass-filled nylon components with plush Alcantara on the headband and ear cushions made with a synthetic protein leather comfort is paramount.

Selling for around $350, the Bose QuietComfort 35's are in the middle price range. When searching out the perfect Bluetooth compatible set, the Bose QuietComfort 35 is one to watch.
Honorable Mentions

Creative Sound Blaster Jam

Creative Sound Blaster Jam Ultra-Light Bluetooth Headset is another top choice for those looking for a Bluetooth headset, especially at an affordable price point. Featuring Bluetooth 4.1 and Near Field Communication technology, setting up and pairing the system is easy. With no wires to tangle you up, the freedom of the Creative Sound Blaster Jam headset can't be beat.

Featuring an extended Bluetooth playback feature, users will get as much as 12 hours of wireless sound streaming with Creative Sound Blaster Jam Ultra-Light Bluetooth Headset. A unique One-Tap bass enhancer is also a part of this system which is where users can instantly pump up the bass with a tap.

Plantronics Backbeat Pro 2 Special Edition

A solid headset, the Plantronics Backbeat Pro 2 headset offers users great audio, durable construction, and plenty of extra features. It is also a Bluetooth headphone, giving even more flexibility for those looking to ditch the cords, tangles, and annoyances of other sets.

Plantronics Backbeat Pro 2 headset is able to stream full-bodied audio from up to 330 feet from any Class 1 Bluetooth device. This gives users a ton of active flexibility to move around, while never missing out on the audio of their choice.

Sony MDR-1000x

The Sony MDR-1000x have features that will appeal to those looking for a high-quality Bluetooth audio headset. Use Bluetooth with NFC to quickly connect to all of your go-to devices and receive a Hi-Res sound.

Want to eliminate extra, unwanted noise? Incredible noise cancellation action on the Sony MDR-1000x makes sure you are getting only the audio you want. The Quick Attention button tunes you into what is happening outside, particularly useful if you are on a jog near traffic or in another unpredictable environment.

Sennheiser Momentum

The Sennheiser Momentum Bluetooth headset is a solid option for those looking for a durable product that exudes comfortable style. Featuring metal and natural leather elements, sound delivery has a sophisticated, clean look.

Sennheiser Momentum features an around-the-ear headphone, which includes light, breathable leather padding and a combination of metal and stainless steel in the ear cups. The headband was designed with water and perspiration resistance in mind.
Best Noise Cancelling Headphones
Bose QuietComfort 35

Bose really understands noise cancellation and their technology to provide headphones that offer as complete of isolation from ambient noise as possible is the industry standard. Whether it is distracting commuter noise, loud conversations or an office chatter, the Bose QuietComfort 35 transport users to their own space.

The Bose QuietComfort 35's wire-free approach allows for even greater ease of use, with no cumbersome wires tangling up and getting in the way. Connecting direct to smartphones or portable devices, the Bose QuietComfort 35 utilizes Bluetooth or NFC. If your device has NFC capabilities, setup is a simple tap and activation for listening to begin.

A 20-hour battery gives plenty of audio life for users to enjoy, whether an international flight or day outside. When using the included backup audio cable, you can plug in and receive up to 40 hours of sound.

Whether using the Bose QuietComfort 35 to make calls or listen to music, expect clear sound. With two noise-rejecting microphones making calls on a windy or particularly noisy day won't impede being able to hear conversations.

Made with Bose's high quality, but lightweight materials, consumers should feel confident in this noise canceling powerhouse. At a price point of around $325, they are on the upper range of headphones, but for noise canceling features, they are the cream of the crop.
Honorable Mentions

Bose QuietComfort 25

The Bose QuietComfort 25 gives users all the features that make Bose the industry standard for active noise cancellation. An around-ear headphones fully equipped with Bose's Active EQ and TriPort technology, the sound you want is rich and deep and unwanted ambient noise is taken out of the equation.

Putting the Bose QuietComfort 25's on, users love the lightweight and therefore mild pressure on the ear. Sound is able to stay in, without feeling uncomfortably tight and restrictive.

Bose QuietComfort 3

The Bose QuietComfort 3 Acoustic Noise Cancelling headphones are another fine option from Bose for those who prioritize active noise reduction. Whether trying to focus from distractions studying for an exam, sitting next to chatty passengers on a plane, or trying to get past that never-ending construction site, putting on the Bose QuietComfort 3 and dialing into the sound of your choice puts you in a whole new place.

Sound quality is the stellar richness consumers have come to expect from Bose. Details and full-bodied highs and lows are all recognizable. The Bose QuietComfort 3's are also easy to wear, with the TriPort® acoustic headphone structure and a cushioned on-ear fit that isn't overly tight or restrictive and easily allows hours of wear without any ache.

Sony MDR-1000x

Looking for a Sony set that offers fantastic noise cancellation? Try the Sony MDR-1000x, a closed, dynamic headset which offers substantial detachment from outside ambient distraction and carries Sony's high-quality construction, comfortable style, and affordability.

Featured in the Sony MDR-1000x is the Quick Attention button which allows users to promptly switch off audio and hear what is happening around them. Perfect for traffic-filled streets and unexpected conversations.

CB3 Hush

CB3 Audio was created to give consumers high quality audio at a great price point. The CB3 Hush gives a fantastic active noise cancelling experience to users, reducing ambient noises, making quiet even quieter, and giving audio the opportunity to be at its fullest.

Featuring Bluetooth technology, the CB3 Hush's wireless set up means no tangling of cords, although a auxiliary cable is included if you would prefer. A well equipped microphone allows clarity in calls.
Best Studio Headphones
AKG Pro Audio K702 Channel

Whether you are mixing, mastering, or just enjoying music, when you are in the studio you want nothing less than the best equipment without any shortcuts. Enter the AKG Pro Audio K702 Channel Studio Headphones, a real winner from AKG Pro Audio.

An ultra comfortable and great looking set, these showcase 3D-foam pads for the ear and fit over the ear, so no matter how long the session lasts, your ears won't be feeling the fatigue because of the headset.

AKG Pro Audio K702's Varimotion two-layered diaphragm and flat-wire voice coils give distinct highs and lows and stellar audio experience. Improvements to impulse and response are immediate.

AKG Pro Audio's attention to detail is top notch. Every K702 and cable is tested individually at production's end and given its own serial number.
Honorable Mentions

Audio-Technica ATH-M50x

When the best in the industry are giving accolades to a product, there is reason to take notice. The Audio-Technica ATH-M50x is one of those headsets that has received the positive attention of the music and sound industry for its sonic performance but isn't out of reach for consumers to take advantage of.

With its signature Circumaural design, noise isolation is fantastic no matter how amped up of an environment you are in. The Audio-Technica ATH-M50x has 45 mm drivers that have earth magnets and aluminum wire voice coils with a copper clad, showing how seriously Audio-Technica takes material quality during manufacturing.

Sony MDR 7506

Whether in the recording studio, working on film, radio, or video the Sony MDR7506 Professional Stereo Headphones are relevant and go beyond expectations, offering reliable audio precision.

Accurate monitoring is easy with the Sony MDR 7506's pristine highs, extended lows, and mids. This large diaphragm headset stands out with its secure closed-ear style, complete with an ultra comfortable headband. External noise is blocked off and listeners are able to fully concentrate on the audio they want from the Sony MDR 7506.

Sennheiser HD 800 S

The Sennheiser HD 800 S is a serious headphone set, ready for a discerning audiophile who looks at the very best.

Intent on giving the listener as close to the artist's original performance as possible, Sennheiser has spent the past 70 years pursuing "perfect sound."

Beyerdynamic DT-770

A favorite choice among professional studio engineers and producers, the Beyerdynamic DT-770 delivers an incredible package. With custom built diaphragms built in Germany, no matter if you are a pro or just trying to create amazing sound at home, the Beyerdynamic DT-770 are a perfect tool to work with.

The Beyerdynamic DT-770 are made durable and to last. Still maintaining a lightweight feel, they are extremely easy to wear for hours on end without discomfort.
Best Earbuds
HC-RET In-Ear Earbuds Headphones

The HC-RET In-Ear Earbuds Headphones with Mic are an incredible value for any earbud set and these particular earbuds have an enthusiastic fan base who think they have found a fantastic, economical solution that doesn't compromise quality and comfort.

Made of metal, the HC-RET In-Ear Earbuds are additionally stylish and yet look minimalistic to the ear.

The HC-RET In-Ear Earbuds Headphones with Mic are soft to the ear and very comfortable and easy to wear. Made with silicone rubber, the earbuds come in three sizes which allow users individualize and find the perfect fit. A long, tangle-free cord makes use easy.

Universally compatible with all devices that use a 3.5 mm plug, the HC-RET In-Ear Earbuds Headphones with Mic accommodate whether you are using an Apple device, Android, mp3 or tablet. The surround sound quality is fantastic, giving crisp, clean notes, and super highs and lows.

Sound isolation is also more than satisfactory, giving users an overall positive experience with the product.

Controls for adjusting tracks, answering and ending calls, and pause are paired with a high definition microphone which provides clear connection. A carrying pouch adds to the overall appeal of the HC-RET product.

Boasting an exceptionally low price of around $20 makes these a bargain, with no exceptions made of quality, that anyone should have within their headphone arsenal.
Honorable Mentions

1More Triple Driver

1More's Triple Driver In-Ear headphones give you just what they say. Three titanium drivers with patented silicon covered armatures allow for the optimal surround sound experience and deliver incredible audio.

Their company motto says it all, "We're not in this business to sell headphones. We're in this business to deliver music."

RHA T10i

Looking for an earphone that delivers a heavy sound? Check out RHA's stainless steel earbuds, the T10i.

With over-ear hooks which keep the headphones snuggly in place and simultaneously provide excellent noise resolution, users will also be pleased with their comfort. Also included are stainless steel ear tip holder and a stainless steel tuning filter holder with a premium storage case, clothing clip and owner's manual.

Kz ATE Copper Driver Ear Hook Hifi

The Kz ATE Copper Driver earphones deliver a high-performance copper driver unit and a sporty, sleek look all at an incredible value. Featuring a HD microphone, they boast the ability to make clearer calls and reduce irritating noise and background static with their CVC digital noise reduction technology.

With oxygen-free copper cables and a gold plated jack, signals are transmitted with minimal loss and give a rich sound for users. An over the ear "memory wire" hanging ear design allows the earphones to rest securely and not jostle out of position.

Bowers & Wilkins C5 Series 2

Bowers & Wilkins C5 Series 2 earbuds deserve recognition for their strong design detail and sound quality. The C5 Series 2 uses a secure cushioned Secure Loop design that expands to fit the inner ridge of the ear, providing stability and measured sound control.

With luxe silicone earbuds that arrive with 3 different size options, finding the perfect fit is simple and no annoying aches from the earbud placement occur. The loops around the ear are adjustable and can also be detached.
Wireless Earbuds
BeatsX

BeatsX by Dr. Dre earphones are well equipped wireless earphones. A user-friendly design, with earbuds attached to a Flex-Form cable provides all-day comfort as it wraps behind your neck and makes BeatsX easy to keep track of.

Multiple ear-tip options give a personal fit that is secure and easy to wear for long periods of time. Secure-fit wingtips make sure that the pieces stay exactly in place.

Simple in-line controls offer users easy access to raising and lowering the volume, rewinding, pausing, and skipping tracks. A built-in microphone for calls is there too.

Water resistance makes BeatsX a great choice for commuting or working out and a handy magnet to snap the buds together when they are out of the ear keeps them from tangling and becoming a nuisance.

Crisp, clean acoustics with punchy, loud, and strong bass all coming through in the signature EQ the brand is known for, BeatsX leave even the most discerning listener happily surprised with the sound quality.

With 8 hours of battery life, BeatsX keep the music going. BeatsX distinctive Fast Fuel feature offers 5-minutes of charging to give you 2 hours of playback, which is a huge gain for users and a feature that really makes this set different from the rest of the pack.

At a price point of around $150, these wireless earbuds are a bit of an investment but win in comfort, unique features, and high sound quality.
Honorable Mentions

Jaybird X3

Jaybird X3 is micro-sized, sporty pair of in-ear headphones that allow users to wirelessly stream audio from Bluetooth enabled devices like smartphones, tablets, digital music player, or computers.

With a snug and comfortable over- and under-ear fit options which completely lift the cord off the back of the neck, Jaybird X3 was designed with user-ease in mind. Signature ear fins and Comply premium isolation memory foam ear tips make it easy to wear the Jaybird X3 for extended periods of time with no irritation or discomfort.

V-Moda Forza Metallo Wireless

Forza Metallo Wireless by V-MODA is a simple, stylish, minimally designed in-ear wireless headphone. Translated from Italian to mean "metal strength," the Forza Metallo Wireless meets military test standards for strength and durability.

A neckband-style headphone, the V-Moda Forza Metallo Wireless features an ergonomic Trap Lock titanium neckband. It also includes four ear tips and V-Moda's detachable, patent-pending sport fins in three sizes keep the tips snug and still feel comfortable for users.

Jaybird X2

Looking for a sporty set of wireless earbuds, ready for an active lifestyle? Try the Jaybird X2, their in-ear Bluetooth sport headphones. With the option to wear them over or under the ear, these powerful buds are attached to a tangle-free cord, which sits on the back of your neck.

Included with the Jaybird X2 are their patented SECURE-FIT Enhanced Comfort Sport Ear Fins and the COMPLY Premium Sport Foam Ear Tips. Three X-fit clips are also included in a handy pouch. A lifetime warranty against sweat related damage bodes well for consumer confidence.

Apple Airpods

Apple Airpods take wireless to the next level, being a completely wire-free operation. A universal size earbud, specially deduced by Apple, fit into the user's ear and the Apple Airpods begin to showcase their powerful and useful features.

From the moment users take the Airpods from their charging station, they instantly power on and connect to any Apple devices, from Apple Watch to Mac. This is initially done in a simple and hassle-free single tap, which engages a W1 chip and gets devices synced.
Best Noise Cancelling Earbuds
Bose QuietComfort 20

Bose has long been an industry leader in noise canceling headphones. Small but mighty, the Bose QuietComfort 20 earbuds take things to the next level in their first in-ear set, which still delivers superior noise cancellation.

From a bustling office to noisy commuting, the Bose QuietComfort 20 earbuds keep out unwanted noise. The were even mentioned in the sleep guide for their amazing comfort enabling people to sleep while using them. Coming in two versions, one for Apple products and one for non-Apple products, the Bose QuietComfort 20 earbuds are compact, comfortable to the ear.

They utilize the Bose Acoustic Noise Cancelling technology, delivering noise reduction that matches any full-size set.

Weighing 1.5 ounces, in a sleek zippered carrying case, the Bose QuietComfort 20 is highly portable. The StayHear+ tips are designed to sit loosely on the ear — not crammed into it, causing pain and soreness — and are noted as being extremely comfortable for users.

In addition to Bose's TriPort headphone technology and acoustic voodoo, two additional microphones monitor external noise and a mirror soundwave counterbalances, giving users very limited excess noise.

Noise cancellation is powered by a lithium-ion battery and lasts for 16 hours before needing to be recharged.

The Bose QuietComfort 20 averages around $250, making it a steeper investment than most earbuds, but in this case, you get what you pay for. They are worth the investment for those looking for superior noise cancellation and a comfortable, compact design.
Honorable Mentions

Phiaton BT 220 NC

The Phiaton BT 220 NC's active noise canceling features combined with a sleek, compact design makes it a top choice in this category.

A commuter's dream, clicking on Phiaton's active noise canceling feature will block up to 95% of ambient background noise (under 1 kHz), giving users superior protection from traffic noises, fans, and other irritating sounds.

B&O PLAY BeoPlay H3 ANC

Bang and Olufsen's Active Noise Cancelling earphones are another quality choice for those looking for Active Noise Cancellation (ANC) technology. Still giving users the boutique Bang and Olufsen signature sound, additional unwanted noise is made basically obsolete when ANC is activated.

Even without ANC activated, the earphones will still function. B&O PLAY BeoPlay H3 has a built-in mic along with the traditional 3 buttons iOS users appreciate.

Bose QuietControl 30

The Bose QuietControl 30 wireless headphones are Bluetooth-enabled earbuds and are equipped with technology that gives the users excellent noise cancellation for any situation.

The Bose QuietControl 30's In-ear headphones snugly and comfortably fit in the ear and utilize a thin neckband, which helps keeps the earbuds comfortably secure for all-day wear. The earbuds included in the Bose QuietControl 30 highlight Bose's StayHear+ tips and have three industry-standard sizes of earbuds (small, medium, or large).

Audio Technica ATH-ANC23 Quietpoint

The Audio Technica ATH-ANC23 QuietPoint Active Noise-Cancelling In-Ear Headphones are a smart buy for those looking for noise canceling earbuds.

The ATH-ANC23 QuietPoint ANC's boast the ability to reduce irritating background noise by up to 90% and still provide users with high-quality sound.
Best Workout Headphones
Bose SoundSport Pulse

Nothing is more frustrating that trying to get in a workout while simultaneously trying to keep your headset comfortably on. Bose has thought of everything when it comes to crafting a perfect headphone for working out with the Bose SoundSport Pulse, adding clever features that even can enhance the experience.

The Bose SoundSport Pulse earbud style headphones utilize the StayHear+ Pulse tips which fit securely in the ear. Three sizes are included, so no matter the pace or type of exercise you are engaged in, these are easy to keep in place.

Bluetooth and NFC pairing features allows quick and seamless connection to all devices. The Bose Connect app also provides added features like monitoring your heart rate, a perfect, practical addition.

Whether running park trails in the rain or doing cardio at the gym, the Bose SoundSport Pulse's sweat and weather resistant properties and hydrophobic cloth make sure your headphones last. With 5 hours per charge from the lithium-ion battery, you can take the longer hike, the extra lap, or do one more set of reps without worry.

Priced around $200, these earbuds are a reasonably priced option. Paired with Bose's brand recognition and quality standards, plus the extras that complement an active lifestyle makes them a set to consider.
Honorable Mentions

Plantronics BackBeat Fit

Looking for a stellar headset that matches an active, sporty lifestyle? Look into the Plantronics BackBeat Fit. Its full audio sound compliments the intensity of your workout and it durable manufacturing makes going the extra mile worry free.

Plantronics BackBeat Fit has a practical and well designed behind-the-neck earphones are stable and easy to wear with the soft neckband. The BackBeat Fit's Bluetooth 3.0 allows for easy streaming and a durable connection.

Bose SoundSport

The Bose SoundSport in-ear headphone set is a solid buy for those looking for gym-friendly, workout savvy audio amplifiers. With Bose's comfortable silicone StayHear+ tips included in three sizes, getting these buds to fit perfectly snug should be no problem and keeping out ambient noise is easy.

Bose SoundSport employs their signature TriPort audio technology, which gives depth and pop to any type of sound. Compatible with certain iPhones, the in-line mic with remote allows for quick adjustments and calling.

Jaybird X3

The Jaybird X3s are tiny, but powerful wireless earbuds – perfect for keeping those at the gym focused on their workout and not messing around with adjusting their headset. Jaybird X3's were ranked by Men's Fitness one of the "best wireless workout headphones of Spring 2017."

Jaybird X3's are lauded for their silicone ear fins which lock onto the top and behind the hear, giving users a stable grip and a secure feeling. No matter what activity you are doing, the Jaybird X3's will stay with you and maintain a comfortable feel.

Beats Powerbeats3

A perfect fit for the active user, the Beats Powerbeats3 combines stellar features for people who give their headsets a workout. As a wireless earphone, they are incredibly easy to use and hassle-free.

When you are training for the race, taking on new cardio, or just working through your exercise circuit, it is hard to not work up a sweat. The Beats Powerbeats3 are moisture and sweat resistant, ensuring product longevity.
Best Headphones for Running
CB3 Audio Fit Sport

Are you a runner looking for an earbud that you can take with you? The CB3 Audio Fit Sport is a top of the line option that really works.

A wireless earbud with Bluetooth 4.1 technology, the CB3 Audio Fit Sport gives users consistent and stable connectivity. Earbuds designed with hooks that sit on the ear make sure the earbuds don't jostle or fall out, no matter what pace you are setting.

Audio quality in the CB3 Audio Fit Sport is designed specifically to give the fullest sound and richest depth to an athlete. No worries about weak tones that fail to keep you motivated or focused on your workout routine.

No matter if it is pouring rain or a blistering hot day, the CB3 Audio Fit Sport are water resistant and IPX4 certified as sweat proof – ensuring longevity and lasting quality.

With the ability to log 160 hours of standby playback time on the CB3 Audio Fit Sport and maintain a charge for 7 hours, the music will play on, even if you need some extra time in the gym or around the bike trail.

At a price point of around $40 – the CB3 Audio Fit Sport is an incredible value. With so many features included with runners in mind, they should be seriously looked at.
Honorable Mentions

Bose SoundSport

Check out the Bose SoundSport in-ear headphone set if you are looking for a great set to take with you on your runs. Featuring three sizes of Bose's signature silicone StayHear+ tips, you will stay focused on the sound delivered right to you, and not be distracted by irritating ambient noises.

Bose SoundSport features TriPort audio technology, which is responsible for the sound quality Bose has built its brand on. StayHear tips give a snug fit to the ear, so whether sprinting or taking a casual pace, these earphones will stay just in place and not shuffle around.

Easy to use with certain iPhones, the in-line mic with remote is easy to make adjustments with. A compact carrying case comes with the unit, keeping the earphones safe when not in use.

Whether taking a quick jog around the track or investing time into a full marathon, perspiration and any weather elements are not to be worried about as the Bose SoundSport is resistant to sweat and moisture, ensuring a product that will last.

The Bose SoundSport is available for around $100 and comes in many color options. Not only one of the best values from Bose, but also one of the best earphones available for runners from any company, the Bose SoundSport is a set to check into carefully.

Plantronics BackBeat Fit

Plantronics BackBeat Fit is an earphone set that really enhances the audio experience for runners. Specially made for wearing in sports and physical activity, the Plantronics BackBeat Fit provides users with a superior sound, a comfy fit, and enough perks to make it a great option for runners.

The behind-the-neck earphones complete with a soft neckband on the Plantronics BackBeat Fit are fantastic for running, as they stay secure on the ear and don't ever seem to get in the way or become overly noticeable. The Bluetooth 3.0 technology included gives a great, durable connection.

Sennheiser CX 686G

Compact, easy to wear and even easier to stay secure in your ear, the Sennheiser CX 686G is a great addition to a runner's lifestyle. Created by Sennheiser specifically for sport after researching how movement would impact those running or engaging in other high impact activities, every detail was fine-tuned to make these a set that runner's go to.

The Sennheiser CX 686G boast an in-ear fit that locks in sound and keeps out unwanted ambient noise. The Slide-to-Fit design allows users to find their most comfortable and custom fit to the ear.

Jaybird X3

Need a headset to take with you on your run? The Jaybird X3s are wireless earbuds that fit perfectly into a runner's lifestyle, with their minimal size and yet powerful sound.

Taking the longer route? Don't worry, as the Jaybird X3s are equipped with an 8-hour battery. A 15-minute charge adds on another hour of sound, so a quick boost can get you back on track.