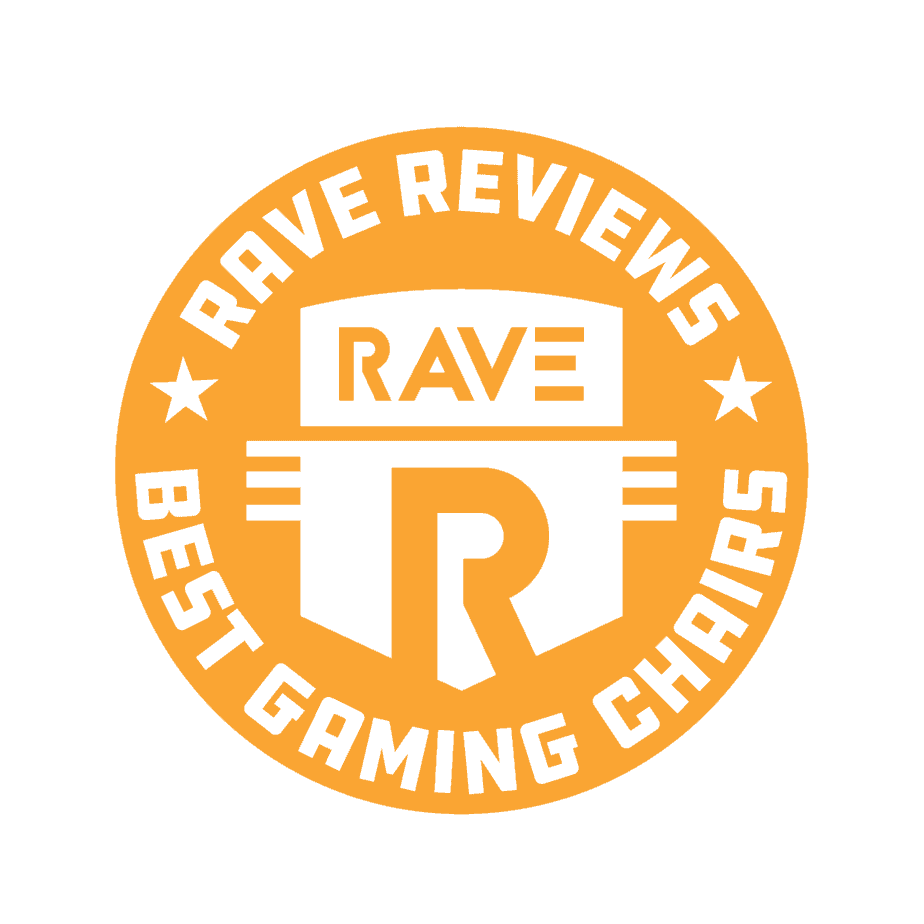 The Best Gaming Chair
Some people like to read up on each option before they decide to make a purchase. Some people just want to skip ahead to the part where they hit the "Buy" button.

For those of you who like to get straight to the point, look no further than our overall winner: the DXRacer OH/FD101/N. Part of the widely popular Formula Series, this chair offers the best combination of value, comfort, and style.

But even the best have their drawbacks. We cover the pros and cons of the DXRacer FD101/N, and 29 runner-ups, in the full list below.
With so much time spent sitting in front of screens, more and more people need chairs that provide extreme comfort and support.
Back pain, stiffness, and all sorts of aches and pains can occur if you're sitting in a poor quality chair all day. You need a chair that can support your back and leave you comfortable all day. And in the world of gaming, you also want these chairs to be stylish.
While gaming started gaining popularity in the 1980s, it's really only in the last 20 years that it has taken off. And with the increase in gaming activity came an increase in demand for chairs that could accommodate players' needs.
Even if you're not a gamer, you probably spend a lot of time sitting. A huge number of adults now have jobs that require them to sit at a desk for upwards of 8 hours a day. And if you're a gamer, you might go from sitting at a desk all day to sitting in front of your TV to play video games after work.
What makes gaming chairs different from office chairs?
Most gaming chairs have a distinct look. A lot of modern gaming chairs have the appearance of a racing car seat with a high back. Many of these gaming chairs also include padding on the sides with wide or flared armrests. These chairs are designed to support your back and neck and cushion your arms while you play.
These chairs aren't just built for comfort and support, though. Today, most gaming chairs include a variety of features that can actually enhance your gaming experience. From total adjustability to built-in speakers and more, these chairs are built with the gamer in mind.
What features should I look for in a gaming chair?
When purchasing a new gaming chair, there are a lot of things you'll want to consider. The first is: What will you be using it for? If you're only using it for gaming, you might want a rocker style that sits low to the ground. If you're going to be using it for office work as well as gaming, you'll probably want to opt for a more low-profile traditional style.
Also consider who will be using it. If you'll be sharing the chair with other users, you'll want one that is fully adjustable. Look for chairs that can be raised and lowered and have adjustable head and armrests to fit different body types.
Aren't all gaming chairs the same?
While a lot of gaming chairs have similar features and designs, they are by no means all the same. A lot can vary from model to model, including overall quality, level of comfort, style and design, and cost. When picking a chair, you'll want to consider all the features, pros, cons, and uses before you buy. Luckily for you, we've done the hard work for you. Our list breaks down all the top features of each chair and points out the highs and lows of each as well.
Some chairs are best suited for small body types, while others are ideal for the big-and-tall types. Decide what you'll be using the chair for and what features are most important to you. Is cost a factor? Or is comfort the ultimate goal? From under $100 to upwards of $2000, there's a gaming chair suited to every budget and need. Now you just need to decide which one to get!
DXRacer FD101/N

Weight: 55.12 lbs

Materials: Mesh and PU Leather

Retail Price: $289.00

This racing chair is molded from the highest quality material available on the market today. It's easy to see why this is one of the most popular choices with well-known teams like Dignitas and Fnatic.

It includes a sturdy frame, high-density foam, strong breathable fabrics, and a faux leather cover. It offers support and protection for the spine, neck, shoulders, and wrists even when playing for more than 8 hours non-stop.

Pros

Exceptional lumbar support

Adjustable armrests and seat back

Comes with warranty for life on the frame plus 24-months on the parts

Cons

Not great for heavier individuals

Armrests not well padded

Stiff and difficult to recline

GTracing Gaming Chair

Weight: 61 lbs

Material: Vinyl

Retail Price: $169.99

The  GTracing Gaming Chair definitely doesn't go for subtle. Its sleek black and white design features a pull-out footrest and adjustable back and neck rests.

The design consists of a metal frame, removable lumbar cushion, and headrest pillow.

Pros

360-degree swivel seat
Adjustable footrest
Great for small to average builds

Cons

Difficult to tilt back and forth
Footrest can be flimsy
Thin cushioning in the seat

Ergohuman Chair ME7ERG

Weight: 64 lbs

Materials: Mesh

Retail Price: $624.00

The Ergohuman Chair ME7ERG was designed to keep you comfortable, whether you're an average-sized gamer or a tall-and-wide type. The great thing about this chair is it's completely adjustable.

The headrest (an added bonus) raises and lowers, as do the armrests. It also manages to provide comfortable support whether you're sitting upright or reclining back.

Pros

Includes tension control adjustment

Headrest provides extra support

Mesh ventilates to keep you cool

Cons

Armrests don't always stay in place

Seat is firm rather than cushioned

Too wide for small-framed people

Herman Miller Aeron

Weight: 64 lbs

Materials: Mesh

Retail Price: $820.00

This chair might look a lot like a normal desk chair, but it is really worlds apart. The Herman Miller Aeron Chair offers soft padding that can actually reduce blood clot formation.

If you're an avid gamer and are going to be sitting for hours on end, this can be a huge benefit. Its ergonomic support means you'll be comfortable no matter how long you're gaming.

Pros

Structure improves blood flow

Keeps you cool while you play

Kinemat Technology adds extra comfort

Cons

Hefty price tag

Lacks sufficient lower back support

Can be uncomfortable for larger gamers

Secretlab Titan

Weight: 77 lbs

Material: PU Leather

Retail Price: $399.00

If you plan on doing hours of sitting (which, let's face it, most gamers are), the Secretlab Titan is a great choice.

It's comfortable and soft, while its ergonomic design pretty much forces you to maintain good posture while you're sitting. It's definitely designed as a gaming chair, but can also blend into an office setting easily.

Pros

Adjustable lumbar support built in
Compression-resistant foam
Armrests are fully adjustable

Cons

Neck pillow placement is too high
Pricey
Better suited for larger people

DXRacer OH/RW106

Weight: 55.12 lbs

Material: Mesh and PU Leather

Retail Price: $299.00

The DXRacer OH/RW106 has thick, padded seating base that is different from what you'll find in other chairs. You won't sink into it immediately when you sit down, allowing for time to adjust into the perfect position for extended comfort.

With its wide and tall backrest, these chairs are perfect for gamers with bigger body types.

Pros

Several color combinations
High back/headrest for extra support
Fully adjustable armrests

Cons

Difficult to assemble
Firm seating pad
Not great for very large body types

Cougar Armor Gaming Chair

Weight: 47 lbs

Material: Vinyl

Retail Price: $337.99

The Cougar Armor Gaming Chair is a great quality all-purpose chair, although it only comes in the bold color combination of orange and black. It's definitely not going to pass as a normal office chair, if that's what you're looking for.

It offers settings for height and the angle of recline. It has a strong frame, a piston lifting system, and is made from quality leather.

Pros

Lightweight frame is easy to move
Can recline up to 180 degrees
Material is sleek yet breathable

Cons

Sits low to the ground
Seat isn't super soft
Difficult to adjust positions

X Rocker 51259 Pro H3

Weight: 50.3 lbs

Material: Vinyl

Retail Price: $167.92

The X Rocker 51259 Pro H3 guarantees the best in gaming experience with exceptional features and technology incorporated into their design.

By integrating a subwoofer and speakers, this chair provides a truly mind-blowing sound experience that can't be found with similar chairs. Its low to the ground rocker design is ideal for gaming, but definitely not suitable for doubling as a desk chair.

Pros

Easy assembly and storage
Comfortable rocking chair design
Built-in speakers and wireless capability

Cons

Heavy
Fixed armrests may not suit tall users
Not as supportive as other chairs

Steelcase Leap

Weight: 48 lbs

Material: Fabric

Retail Price: $978.00

If you are looking for comfort and don't care too much about flashy aesthetics, the Steelcase Leap is the chair for you. It offers tons of adjustable features for getting just the right level of comfort. It looks like a plain old office chair, but actually provides a lot of support while gaming.

Pros

Made of recycled eco-friendly material
Easily adjustable
Durable even for bigger gamers

Cons

Sits low to the ground
Seat isn't super soft
Difficult to adjust positions

Noblechairs ICON PU Leather

Weight: 63.93 lbs

Material: PU Leather

Retail Price: $369.90

The Noblechairs ICON takes gaming to a new level but is also ideal for office use. It boasts exceptional features like tilting, removable support cushions, and height and backrest adjustments.

The frame is solidly built with strong wheels and a good gas-lift.

Pros

Deluxe finishing with good adaption
Breathable fabrics stay sweat-free
Comfortable enough for hours of play

Cons

Controls are sometimes hard to reach
Backrest is too firm
Difficult to assemble

Furmax High Back

Weight: 51.8 lbs

Material: PU Leather

Retail Price: $159.99

The design of the Furmax High Back gaming chair combines the best parts of traditional comfort with a racing style design that has better support for the back over long periods.

It's available in gray, red, black, or blue to suit your personal style.

Pros

Very comfortable for extended gaming
Mesh material keeps you cool
Adjustable and deep reclining seat

Cons

Only supports up to 280 lbs
Lacks some features of other chairs
Material on the seat can peel

Herman Miller Embody

Weight: 52 lbs

Material: Fabric

Retail Price: $1,295.00

When your job or gaming activities require long hours of sitting, you generally experience a lot of pain and aches. However, the Herman Miller Embody's design offers a stable, rigid structure with harness components for flexibility and comfort for relieving pressure on your lower body.

Its sleek design is minimal enough to fit in an office setting but trendy enough to stand out as a stellar gaming chair.

Pros

Comfortable pressure-relieving seat
Lockable tension controls for tilting
Lots of color options

Cons

Very expensive
Lumbar support can be uncomfortable
Armrests don't adjust forward or back

Herman Miller Mirra 2

Weight: 42 lbs

Material: Fabric

Retail Price: $694.00

Even though Herman Miller Mirra 2 has a minimalistic design, it offers great value and comfort. It is generally available in grey, but it can also be color customized. The unique design and build offers sufficient airflow and solid support.

"

Doesn't recline fully
Shape may not be ideal for everyone
Not as supportive as other brands

"

83%

Pros

High-density cold foam on the seat
Comes with a great warranty
Ideal for long hours of gaming or work

Cons

Doesn't recline fully
Shape may not be ideal for everyone
Not as supportive as other brands

DXRacer Formula Series

Weight: 55.12 lb

Material: PU Leather

Retail Price: $349.00

The DXRacer Formula Series chair is available in black and light blue and is a very popular gaming chair. It's designed to offer users ultimate luxury and comfort when gaming.

It heightens your gaming experience through its racing style, making it perfect for long hours of play.

Pros

Headrest pillow and lumbar cushion
Adjustable armrests and backrest
Faux leather with high-density foam

Cons

Recommended for up to 180 lbs or 81 kg
No tilt-lock
Not enough padding on the backrest

Homall Gaming Chair

Weight: 42.1 lbs

Material: PU Leather

Retail Price: $169.99

For under $170 you get a solid, decent quality chair with a stylish design. The Homall Gaming Chair delivers good support for your back, neck, and head which makes it ideal for everyday use whether working or playing.

Its racing style design is as sleek as it is supportive.

Pros

Excellent height adjustment capability
Offers a painless gaming experience
Budget friendly

Cons

Not long-lasting
The mesh material may tear
Pieces fit loosely and may wiggle

DXRacer Racing Bucket Seat

Weight: 55.12 lb

Material: Vinyl and PU Leather

Retail Price: $369.00

The DXRacer Racing Bucket Seat chair is both comfortable and versatile whether you want to use it in the office or for gaming. This specific design is a larger style of the F-Series gamer chair produced by this company. It offers great support with accommodation for wider and taller players.

Pros

Adjustment and support for flexibility
Breathable material keeps you cool
Great design and material

Cons

Not enough cushioning
Has no footrest
Arm support may be lower quality

Herman Miller Sayl

Weight: 38 lb

Material: Fabric

Retail Price: $540.00

Comfortable, stylish, and well-built, the Herman Miller Sayl is both sturdy and appealing. This chair offers all the features and functions a gamer may need for hours of non-stop play. It definitely doesn't look like every other chair but has a lot to offer gamers.

Pros

Improves posture with back support
Tons of seat color options
Slanted seat for extra comfort

Cons

Settings are limited
Armrests can be breakable
Not good for very tall people

Vertagear Triigger 350

Weight: 55 lbs

Material: Calfskin Leather

Retail Price: $899.99

The Vertagear Triigger 350 is ideal for quick changes and shifting positions. It's comfortable and easily maneuverable. It may not look like an elegant gaming chair but it offers a lot of quality features and is reliable. It delivers great height and reclining capabilities combined with a sturdy design.

Pros

Swift adjustment capabilities
Maintains balance while you recline
Designed for extended gameplay

Cons

Pricey
Only two color choices
Not great for shorter individuals

Ace Bayou X Rocker Pedestal

Weight: 47.95 lbs

Material: Vinyl

Retail Price: $229.99

Made-in-the-USA, the Ace Bayou X Rocker Pedestal is surprisingly affordable. It looks more like a luxury movie theater seat than an actual chair. It comes with built-in speakers and a subwoofer for the ultimate gaming experience.

Its soft material makes you feel more like you're sitting on a couch than a chair.

Pros

Side panels for adjusting volume
Good regardless of your height
Material won't peel or tear

Cons

Head cushion can be uncomfortable
Can't be used behind a desk
Speakers can stop working over time

DXRacer OH/RV131/NB Racing Series

Weight: 55.12 lbs

Material: PU Leather

Retail Price: $369.00

The DXRacer OH/RV131/NB Racing series of racing chairs are produced with strict standards and their solid builds are perfect for gaming.

They're also great for relaxing or working long hours. This model consists of a backrest that is higher to support the entire spinal column stretching from the neck to the pelvis.

Pros

Supportive lumbar and head cushions
Adjustable armrests move up or down
Stylish, edgy design

Cons

Has to be broken in to be comfortable
Not low enough for short people
Material doesn't keep you cool

Modway Articulate Mesh

Weight: 39.9 lbs

Material: Mesh

Retail Price: $136.00

The Modway Articulate Mesh is a simple and affordable chair that is well built and affordable. Available in a variety of colors to fit with anyone's choice of décor, as well as different adjustments to fit your taste. It's a great all-purpose chair for both gaming and office work.

Pros

Supportive, breathable mesh backrest
Removable armrests
Strong yet lightweight build

Cons

Not heavily padded
Only supports the mid-back
Not long-lasting

E-Blue Cobra Gaming Chair

Weight: 55.8 lbs

Material: PU Leather

PU Leather: $298.00

The E-Blue Cobra Gaming Chair has an ergonomic and slender design. It offers high-quality support to a player's lower back, enabling long hours of play without fatigue, aches or pain. The breathable material will keep you cool while you sit without compromising on comfort.

Pros

Simple, easy to put together design
Provides good support
Built for resisting any deformation

Cons

Adjustment lock doesn't work well
Doesn't support larger individuals
Armrests aren't widely adjustable

Vertagear S-Line SL4000

Weight: 44.1 lbs

Material: Vinyl

Retail Price: $339.99

Designed to allow gamers to spend extended hours playing with ease, the Vertagear S-Line SL4000 redefines style and flair. It's made with high-density padding and has a contoured backrest for additional comfort and support. It comes in multiple color options and has the basic design of an office chair with the added flair of a racing style chair.

Pros

Easy to assemble
Sleek design and aesthetic appeal
Multiple backrest adjustments

Cons

Wobbly armrests
Seat needs to be softer
Hard side frame may be uncomfortable

Kinsal Large Size Gaming Chair

Weight: 46.3 lbs

Material: PU Leather

Retail Price: $189.99

The Kinsal Large Size Gaming Chair is comfortable while also working to reduce tension and strain when sitting for a long time. It offers back and head support, too, and the armrest is adjustable. It boasts a complete 360-degree pivot, so you will have fewer struggles to move and get up. It's also suitable for people of the big and tall variety.

Pros

Extendable footrest
Long-lasting PU-Leather
Adjustable lumbar and neck supports

Cons

Tricky to assemble
Armrests can become wobbly
Material isn't very breathable

Ficmax Gaming Chair

Weight: 51.4 lbs

Material: PU Leather

Retail Price: $189.99

No matter if you want to work or play, the Ficmax Gaming Chair chair can keep you comfortable for hours on end. Plus, the lumbar cushion has a USB-powered massage feature. Most chairs only give you a 120-degree tilt, but with this chair, you can completely lie down flat. The headrest pillow can be moved vertically or horizontally to suit your needs.

Pros

Reclines fully
Extendable footrest
Massaging cushion feature

Cons

Maximum weight of 300 lbs
Too narrow for larger people
Not as adjustable as other chairs

Merax Gaming Chair

Weight: 37 lbs

Material: Mesh and PU Leather

Retail Price: $75.90

The Merax Gaming Chair supports the entire back, from the neck and head to the torso, giving you an incredible amount of comfort for many hours. Very affordable for a chair you can rely on for great support. The chair comes in a variety of colors to choose from.

Pros

Thick 4-inch seat cushion
Has a 180-degree tilt
Affordable

Cons

Can only support 250 lbs
Armrests only move vertically
Bucket seat may be small for some

Alera Elusion Chair

Weight: 30 lbs

Material: Mesh and Nylon

Retail Price: $375.00

The Alera Elusion Chair has a waterfall edge to assist in relieving the pressure from the legs when sitting for long hours. The armrests are covered with soft, polyurethane pads and can adjust in height and width. It's designed to fit multiple users and is comfortable as an office or gaming chair. Solid mobility and a five-star base.

Pros

Mesh back is very breathable
Adjustable seat tilt
Supportive for the back

Cons

Cushioning is hot and not breathable
Sits low to the ground
Difficult to assemble

Steelcase Amia

Weight: 64.2 lbs

Material: Fabric

Retail Price: $681.00

No matter if you are a home or at work, whether you are working or just playing, the Steelcase Amia chair is a great choice. The lumbar support gives you a lot of flexibility when sitting and moves with your back for support. The seat can be adjusted for your height, plus, you can set the seat depth.

Pros

Lumbar cushion supports lower back
Four adjustable armrest settings
Tons of color options

Cons

Wheels can damage hardwood floors
Not enough cushioning in the seat
Doesn't stay comfortable for 8+ hours

Space Seating Professional

Weight: 46 lbs

Material: Matrex

Retail Price: $319.99

The seat of the Space Seating Professional is covered with soft, eco-friendly leather and it is extremely comfortable. Armrest is height adjustable and covered with soft urethane pads. It only requires one touch to be able to adjust the height of the seat and has a tilt control that is a 2-1 synchro locked.

Pros

Breathable mesh back for hot days
Carpet casters
Heavy-duty base

Cons

Parts can squeak
Armrests are wobbly, may wear out
Staples at the back may come loose

Topsky High Back

Weight: 44.1 lbs

Material: PU Leather

The back of the Topsky High Back racing-style desk chair can lower from a 90-degree to a 175-degree angle. It has a footrest that can be pulled out to relax your legs and feet. The armrest has a button you can push to adjust the height, plus, it moves along with the back. It's styled enough to be a good gaming chair, but low-profile enough to be a desk chair.

Pros

Thick seat and strong base
Big headrest
Swivels 360 degree

Cons

Maximum weight of 300 lbs
Recommended for those 5'6" and under
Armrests can be wobbly