As gamers, we seldom think about the chairs we sit in as much as we think about the games we play.
As gamers, we seldom think about the best gaming chairs. Screens, CPU, graphics cards, consoles, and other accessories and tech are always top of our minds, but our chairs? Meh, not so much. The irony is that gaming chairs are essential for long gaming marathons, and having the best gaming chair can help prevent a number of gaming-related issues. We all know how it feels to finally drag yourself away from your console or PC only to find that your joints have frozen in place and your back feels like you're 85 years old.
The fact is, a great gaming chair can vastly improve your posture, save you hours of pain, and allow you to game for longer. Many of us still have old office chairs or saggy recliners and have never even thought of upgrading. Well, now's the time! We've compiled a list of the best gaming chairs out there. We have stylish gaming chairs, budget gaming chairs, crazy expensive gaming chairs, and middle-of-the-road chairs too. Basically, whatever kind of gaming chair you're looking for, we've got a rec for you.
Also be sure to check out our ranking of the Best Board Games of All Time.
The Gaming Chairs We RAVE About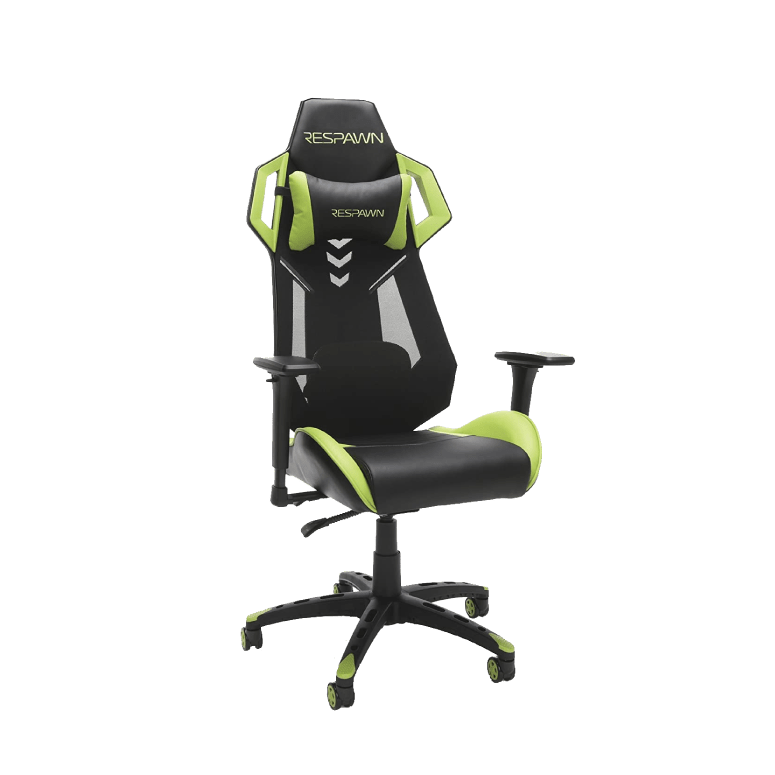 Best Budget Gaming Chair
Respawn 200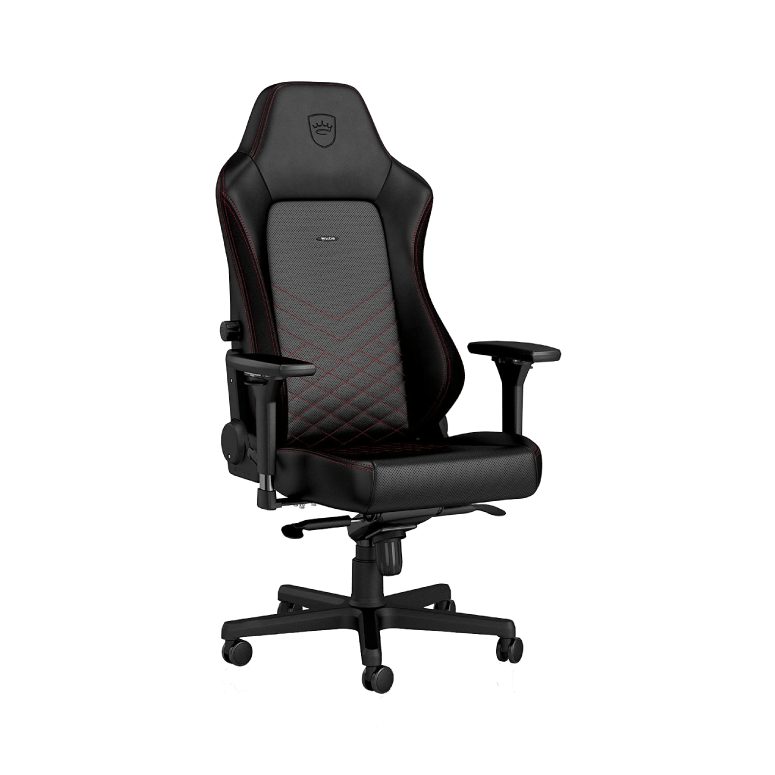 Best Gaming Chair Overall
Noblechairs Hero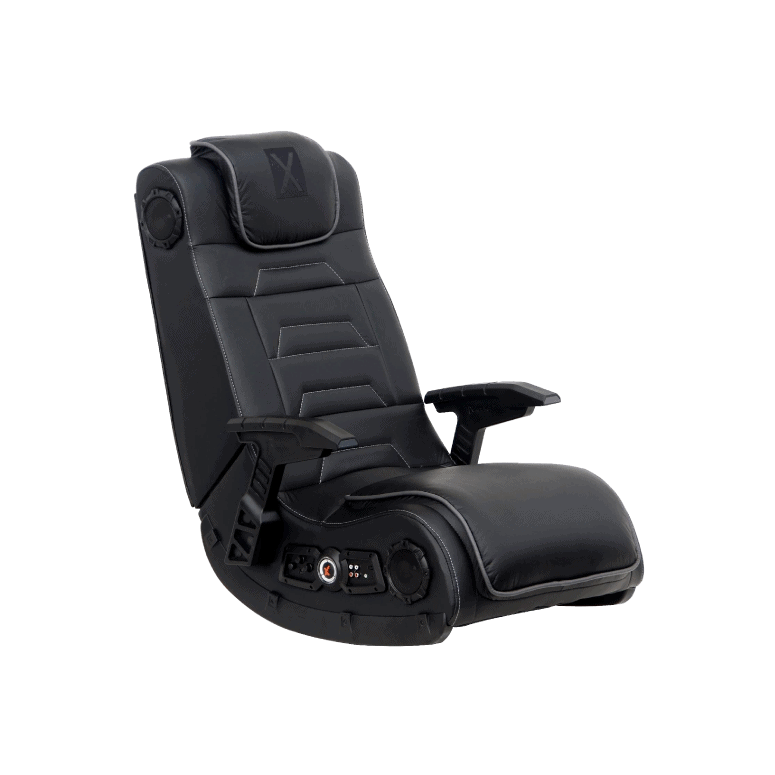 Best Luxury Gaming Chair
X Rocker Pro Series H3 Wireless Gaming Chair
How to Stay Comfortable in a Gaming Chair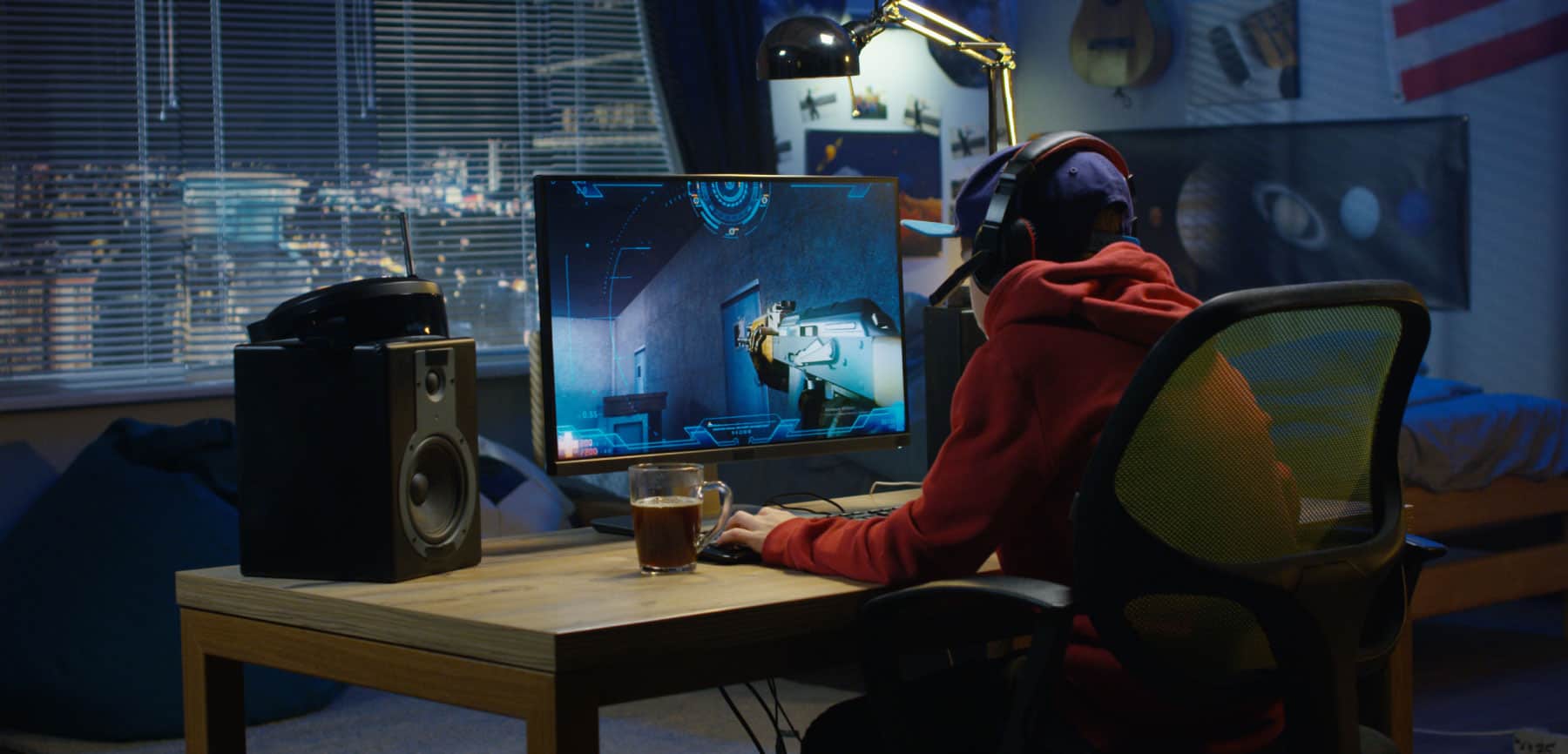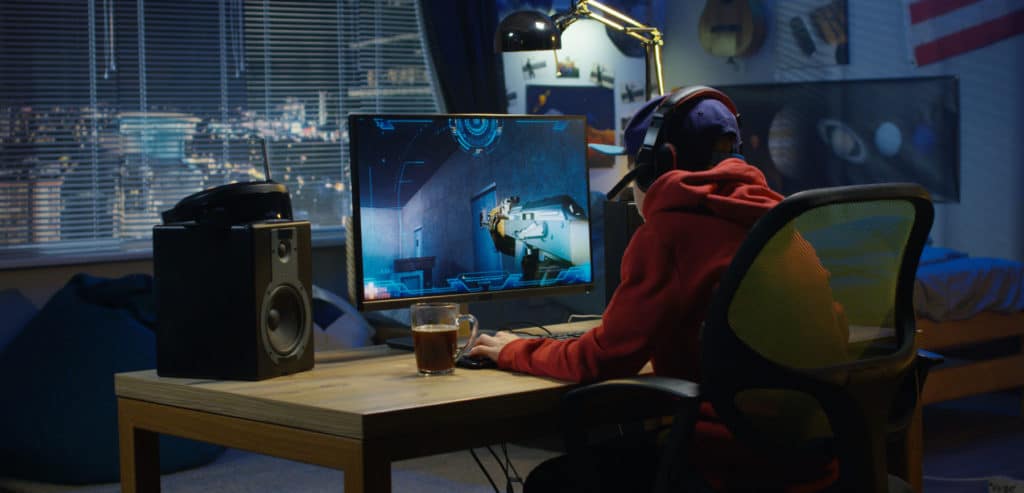 The fact is, no matter how great or expensive your gaming chair is, you may still end up with a sore back and aching shoulders—especially when you finally fall into bed a night. I know that if I sit for long periods, my back and neck will bear the brunt later that night, which leads to some seriously uncomfortable sleep. So, what can you do to combat this?
Improve Your Posture
A good gaming chair will, of course, go a long way towards helping you to do this. Proper lumbar support, as well as neck support, is essential to combating lower back pain. However, even the best gaming chair can't help you if you sit funny. Slouching, leaning forward, and drooping your head from your neck are all leading causes of sore backs in gamers. I know that when I get really into a game, it doesn't matter if I have all the lumbar support in the world, I will lean forward. Keeping mindful of how you are sitting will help. If you catch yourself in an uncomfortable position, take a break and stretch if you can. If you are in the thick of things and can't leave the game, then sit back and let your chair support you as much as possible for as long as possible.
Stretch
I really cannot understate the importance of stretching. Every single sport on the planet advocates this, and so do eSports. Whenever you have a chance, be sure to stretch out every muscle group. Start with the obvious ones such as your legs and back, and then work your way around your body. PC Gamer says that the most necessary stretching exercises involve your neck and your back.
The Anti-Slob: For this exercise you need to first slouch way forward in your chair, allowing your neck to droop down and your back to stretch forward. Hold this position for five seconds, and then reverse it. Pull your shoulders back, put your head as far back as you can, and lean over in your chair. Move back to a neutral position when your head, spine, and rib cage are aligned.
The Twist: This is another exercise that can be done in your chair. Again, it targets your back muscles, which take most of the strain when gaming. First, find your neutral spine as described above. Once you are balanced, put your hands on the opposite shoulders. Slowly twist from side to side, keeping your hips still. A good gaming chair will assist you with this. Do five reps either way and then return to a neutral spine position.
Standing Twist: This is very much like the seated twist, but standing up. With your feet hip-width apart, slowly twist your torso to each side as far as it can go. Do not overstretch. As you twist, extend each arm in the same direction to accentuate the torso twist. Do this five times per side.
Exercise
Yes, I know this isn't our favorite thing, but it is necessary—especially during long marathons. You don't even have to do major exercise, just a brief walk if that's all you can manage. The fact is, the more active you are during gaming, the more alert you'll be and the fewer issues you will have. Fatigue is a real thing and can be combated with a simple activity to get your blood flowing. You have heard of varicose veins, right? Gaming chairs can do a lot to prevent them, but the best way is to actually get up and move around.
Gaming Chairs: Not Just An Extravagance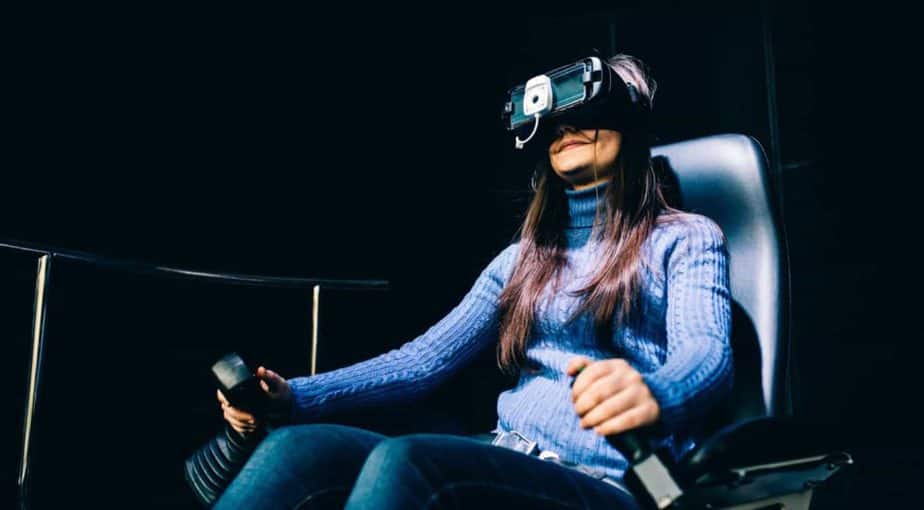 Gaming chairs have come so far in the last few years in terms of technology and comfort. Getting a gaming chair for your space means that you will have less back and shoulder pain, have a better posture, and overall be healthier while you are spending hours gaming. Not only that, but they look super stylish and really make your gaming space better. Many of them double as office chairs, which means you can throw that old low-backed creaky chair out the window.
Whether you want something that is reminiscent of a Rolls Royce's luxury leather seats, or something functional and affordable, at RAVE, you will find the right gaming chair for you. So go forth gamers, and conquer whatever realms you are happiest in, in comfort and style.
How to Choose the Best Gaming Chair for You: Methodology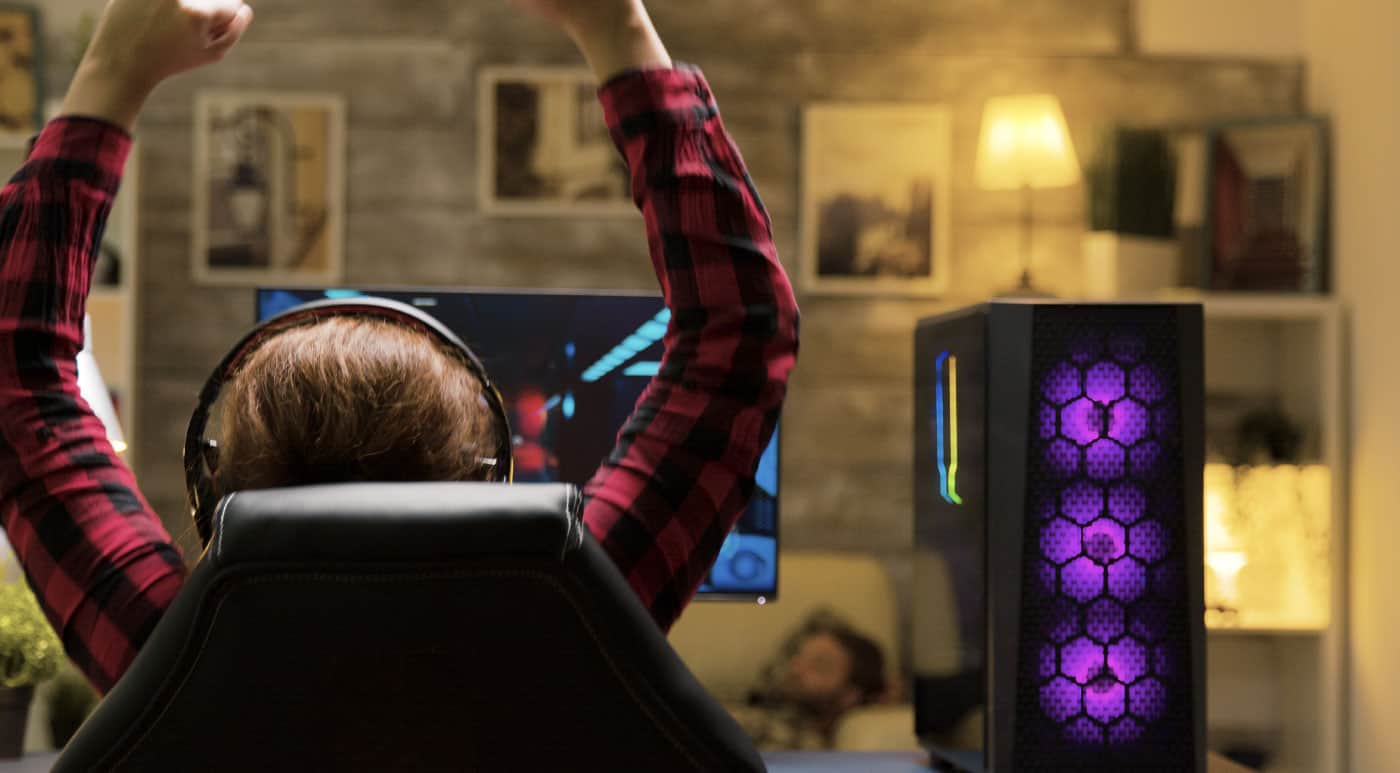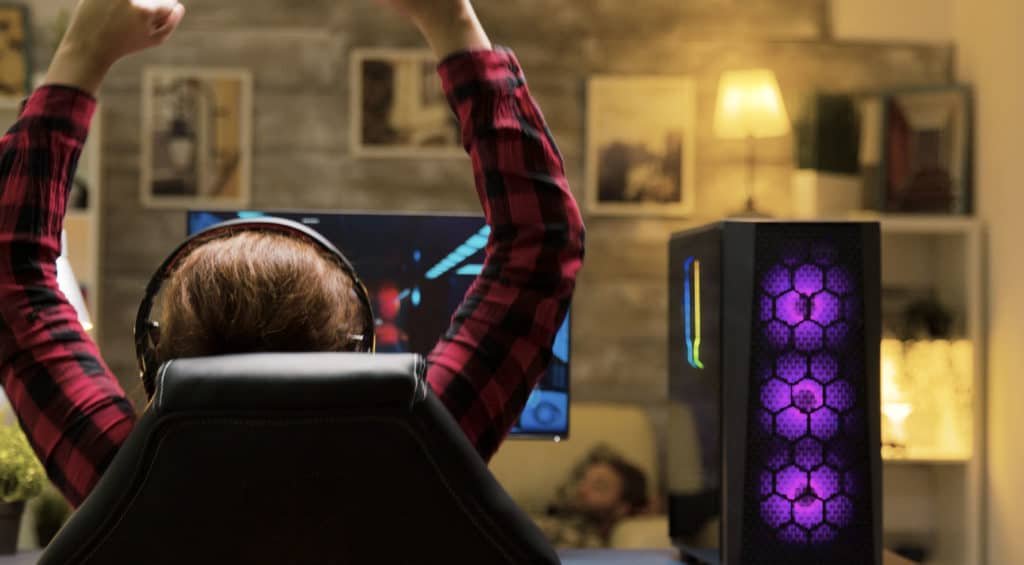 Choosing your throne may not be as simple as you think. There are so many options out there that you could quite easily get overwhelmed. To make your life that much simpler, we have condensed the basics into one actionable list. Here's what to think about before you buy a gaming chair:
Armrests: You may not realize it (especially if you game on a PC) but armrests are vital to any chair. Using a console means that your arms have to be held up at all times, which can very quickly get tiring. There is nothing worse than being right at the end of that level, or in the midst of a massive battle and your arms give in. Armrests prevent this and should be standard on any gaming chair. That being said, the best gaming chairs let you move your armrests in multiple directions. I mean, simply up and down is sooooo 2019.
Cooling Gel: Yes, cooling gel is now a thing. Modern gaming chairs can come out with memory foam pillows, coated in deliciously soft cooling gel that, well, keeps you cool. This is especially useful for long gaming sessions where your back and rear end are in one place for a long time. Be aware, however, that cooling gel comes with a hefty price tag and may not be found on lower-end gaming chairs.
Wheels or No Wheels. When we think of office and gaming chairs, we automatically think of chairs on wheels that we can scoot around on. You can, however, get gaming chairs without wheels. Some chairs come on a pedestal, which provides more stability, but prevents chair races. Other chairs designed for console gamers have nothing at all underneath them. Called rockers, these guys simply sit on the floor and rock backward and forward like an ultra-modern version of your grandma's rocking chair.
Gadgets and Gizmos: What's a gaming chair without gadgets? A glorified office chair, that's what. All gaming chairs come with some sort of gadgets, even if it's just lumbar support. You need to decide what sort of gadgets you are looking for in a chair, and then decide accordingly. Built-in speakers are a great addition, and some chairs even have subwoofers to really get you immersed. You can even get chairs that vibrate like PS controllers, perfect for letting you know that you have either scored a goal or just been killed.
The Best Gaming Chairs of 2021
And so, without further ado, we offer you our top picks for gaming chairs. We have already covered the best budget gaming chair, the best overall gaming chair, and the best luxury gaming chair, so now let's branch out a bit and give you an idea of some other chairs on the market. Remember to choose a gaming chair that suits you, not only in style but in practicality. If you are a tall person, getting a chair with a short back won't be a fabulous idea. Take into consideration all the elements, such as gadgets, the size of your space, and whether you want to do gaming chair races with your family.
The Best Gaming Chairs
1
X Rocker Pro Series H3 Wireless Gaming Chair
First, we have my favorite chair of the bunch. The X Rocker Pro is unlike any other chair on the market. This is definitely not your grandparents' rocking chair. The X Rocker has no wheels and no base. It simply sits on the floor, which means that it fits nicely under desks, is great in front of TVs, and is perfect for both console and PC gaming. But wait, you get more! The X Rocker also has built-in wireless speakers and a wireless microphone, so you don't have to buy extra goodies. It also vibrates. It has good lumbar support and rocks backward instead of reclining like most chairs. 
It does take a bit of getting used to, as at first it feels like you're going to be dumped backward on the floor. Once you get the hang of it though, you will never look at another gaming chair again.
Pros
Affordable
Great lumbar support
Works for both PC and Console
Cons
It requires lots of assembly
Cannot double as an office chair
And again, something completely different. Unlike every other chair in this article, the Cougar Ranger is a cushy, leather-clad armchair that looks like it would be perfectly at home in your lounge. Of course, it's not a great choice as an office chair, but it doesn't have to be. Unlike traditional recliners, the Ranger offers lumbar and neck support, and some pretty sturdy cushioning. In the normal position, it holds you upright, but it can also recline all the way back to 160 degrees—perfect for those Netflix marathons or to watch some super eSports matches. 
Pros
It looks super cool
Great lumbar and neck support
Reclines all the way back
Cons
Not cheap
Doesn't double as an office chair
Not easily maneuverable
Noblechairs is well-known for making good, solid gaming chairs. The Hero is no different, with faux or real leather and good lumbar support. The chair is not just functional, but it is also pretty to look at. Noblechairs proudly says that the sleek lines and diamond pattern have been developed with real-life eSports gamers in order to produce a chair that suits all needs. It carries up to 330 pounds and has 4D armrests that swivel in every direction. It also doubles as a pretty cool office chair, which will be sure to impress anyone who comes for meetings.
Pros
Great lumbar support
Cooling foam technology
4D armrests
Cons
No gadgets
Not very cheap
4
Steelcase Gesture Chair
You may be surprised to find out that this chair is one of the more expensive ones on the market. Sure, it looks pretty ordinary, but it has some great features that kind of make it worth its rather hefty price tag. Intuitive adjustments mean that you can basically form the chair to any body shape and size. Also, thanks to its very sturdy steel frame, it can take up to 400 pounds. Extra-thick padding means increased support for your back as well as your neck. Of course, the armrests are 4D and move every which way. The Gesture makes a great office chair too, especially if you have to sit crouched over a laptop all day long. Is it worth the $1,017 price tag? Well, you will have to be the judge of that.
Pros
Comfortable ergonomic support
Designed around the human body
Durable, extra-strong steel frame
Cons
Pretty expensive
No gadgets or gizmos at all
5
Vertagear Triigger 350 SE
You may have noticed that most offices use mesh chairs. This is not because they are cheaper; quite the opposite, in fact. It's because mesh chairs have been proven to increase airflow to your body as well as being incredibly durable. The Triiger comes in a choice of red or black, although the red is a pretty hefty $200 more. If you just want the black, you can expect to pay $800, which still isn't very cheap. Wherever there isn't mesh on the chair, it has been covered in calfskin leather, giving it a soft and luxurious feel that we would expect with an $800 price tag.
Pros
Good lumbar support
Includes extra head/neck support
Lasting automotive-grade paint
Cons
Expensive
Not as racy-looking as others
No gadgets or features
Not everyone likes leather. It can get sweaty if you're in a warm climate, and if it's in the sun it can downright burn you when you sit on it. Fabric is often more welcoming, as well as more durable. We all know what happens to worn leather. The Corsair T3 Rush is one of the best fabric gaming chairs on the market. It still retains the whole bucket-seat-gaming-chair look, but without making you sweat in your nether regions. The memory foam pillow and lumbar support are covered in plush microfibre, adding luxury to its overall feel. The armrests also swivel in pretty much any direction that you can think of, allowing for any posture. Overall, this is a good solid gaming chair in the middle-of-the-range price bracket.
Pros
Armrests move in all directions
Microfibre pillow coverings
Lumbar support
Cons
Hard to find
No gadgets
Only supports up to 270 pounds
Finally—a good-looking mesh gaming chair under $200! The Respawn 200 is designed specifically for gamers, as you may have gathered from the name. It combines tough and durable mesh netting that keeps your back cool. The chair reclines in all sorts of angles and has 4D armrests. It also comes with a lifetime warranty. Respawn comes with gamified seating, according to its manufacturer, OFM. This pretty much means that it looks like a gaming chair, and you will be able to game from it. Other than that, it's a pretty standard, lower-priced gaming chair that looks pretty cool and is light to move around.
Pros
Cheaper than most
Mesh back
Light and easy to carry
Cons
Standard gaming chair
No cooling gel
No gadgets
Next up we have a gaming beanbag. Yes, you read that correctly. You can get your hands on a soft, squishy beanbag chair designed especially for gamers. The Big Joe is exactly this. It is filled with dense beans, so it doesn't let you just sink into it, and it has durable double stitching. The best part? It's really not very expensive. The Big Joe is aimed at gamers who live in dorms, and would rather spend their money on more games. It has a handy handle on the back so that you can move it around, as well as pockets for remotes and snacks. It also doubles as a great chair simply for sitting on and socializing.
Pros
Very affordable
Comfy and squishy
Easy to move around
Cons
No lumbar support
No gadgets
Doesn't double as a desk chair
9
Vertagear Racing Series SL4000
The Vertagear is designed to look like a racing car's bucket seat, and it does this very well. Yes, most gaming chairs manage to pull this off, even the cheap ones, but the Vertagear really gets it right. The chair does have to be assembled, which may require the help of a friend or two. It also has some nice firm cushioning, which is better than really squishy stuff as far as I'm concerned. The Vertagear can be seen all over the net by YouTube gamers and even eSports athletes. So if you want to join the ranks of many racing chair gamers, this is probably the choice for you.
Pros
Firm cushioning
Great looks
Decent price range
Cons
No gadgets
Not super easy to assemble
No cooling gel
10
OFM Essentials Racing Chair ESS-3085
The OFM Essentials Racing Chair may have a fancy name, but that's where the fancy stops. It's not a bad looking chair, but it's without a doubt on the lower end of the scale when it comes to features. Built a bit like a racing car seat, it does offer some lumbar support but not a whole lot more than a regular office chair. The armrests flip up, and it reclines. And that's pretty much it. It also has pretty dual colors that most office chairs don't have, and it does come in at under $100.
Pros
It's cheap—under $100
Pretty dual coloring
Adjustable armrests
Cons
It's cheap
Not much back or neck support
No gadgets
What's Next for Gaming Chairs?
The gaming chair market is growing exponentially and doesn't seem like it's going to slow down any time soon. Perhaps not surprisingly, the biggest users of gaming chairs are in the Asia-Pacific region, which is also seeing a surge in console demand. So what can we expect from the gaming chairs of the future?
Well, since the biggest demand comes from the Asian-Pacific region, many companies based there are starting to invest some serious thought in new technology. Gaming cafes are becoming more and more popular, all of which need gaming chairs. Of course, competition is fierce, so newer and better chairs can mean the difference between your cafe or your neighbor's being at capacity.
The future of gaming chairs might involve built-in consoles or PCs, so your chair will be your whole gaming system. This eliminates the need to buy monitors, and of course separate hardware. Imagine a fully immersive gaming experience that wraps totally around you. Built-in speakers, curved monitors, vibration, and hardware that you cannot see.
Of course, these are not going to be cheap, and will not be feasible for most gamers. Possibly in many years to come, when technology has advanced even further, you'll start to find these in gaming rooms across the world. For now, we can look forward to tech such as improved ergonomic support, audio, and reactive movement. After all, look how far gaming chairs have come since they were first released in 2006.
How to Maintain Your Gaming Chair
Okay, so you have carefully researched, gone online and looked for bargains, and have chosen the best gaming chair for you. It arrives, you build it, and you spend many happy hours gaming with correct back support. However, your chair is now beginning to look a tad grimy. So how do you clean it? You can't just use any old cleaner on your gaming chair if you want it to last. Here are a few useful tips on exactly how to keep your gaming chair in tip-top condition.
Don't Eat In It
We all love to snack while gaming. This leads to crumbs, stains, and all sorts of gooey messes on our gaming chairs. If you really want to keep your investment in good condition, it's best if you don't eat or drink while sitting in it. Spilling sticky soda on your chair means that you'll need to do a deep clean, and you run the risk of spilling on your keyboard as well. Just try to eat away from the chair.
Wipe It Down
Regularly wiping down your chair will help to keep it looking new. This doesn't mean a deep clean, just a quick wipe with a damp cloth and possibly some detergent. Be sure to know what your chair is made of before using any detergent though. You don't want to use something that will damage the material or leather. Be sure to get all the surfaces nice and clean, concentrating on the seat and headrest. Once you have wiped it off, dry it with a clean dry towel.
Know What Your Chair Is Made Of
You need to know what your chair is made of in order to clean it properly. Fabric chairs will need different products than leather ones, as will faux leather. Do some research on how best to clean your particular chair's covering.
Detail Your Gaming Chair
We detail our cars, so why don't we detail our chairs? After all, our chairs are mostly built like a car's bucket seats. Once a month you need to give your chair a deep clean. Get the vacuum out, wash the fabric, and remove ALL the dirt and grime. Be sure to get into all the creases and hidden bits. You can even take the chair apart a bit if you know how to, and clean all of its bits. Check the wheels for hair and threads that may be preventing them from rolling nicely, and give them a bit of oil.
Check Its Bits
Since most gaming chairs need to be put together, we need to check all the bolts and screws periodically. Moving parts often come loose, and this can lead to catastrophic chair failure in the middle of a game. Imagine you are just about clinch that Ancient in DoTA, and your chair's wheels come off. Talk about how not to be popular among your teammates. Be sure to tighten all the bolts and screws at least once a month, especially if you take the chair apart to clean it.
Keep to the Recommended Weight
Certain chairs are designed to carry certain weights. When you are buying a chair, this is one of the aspects that you have to take into consideration. Sticking to your chair's limitations is important. It may seem tempting to go for that cheap chair that has a low weight capacity, but in the long run you will end up paying more as it will most likely break. In the same vein, don't add extra weight to your chair. Don't let kids or other people sit on your lap, since that can put you over the weight limit and damage your chair.
Use a Chair Cover
Chair covers may detract from the prettiness and style of your chair, but they will make it last longer. There are some great-looking ones out there that won't make your chair look like your granny's car seats. Peeling, loose stitching, and tears are all a part of your gaming chair getting old. These can all be prevented with a sturdy chair cover. Here are some nice ones available on Amazon.
What Is the Best Gaming Chair? Is it Worth the Buy?
Our overall favorite gaming chair is the X Rocker Pro, with no wheels and no base. This chair fits nicely under desks and is perfect for both console and PC gaming. The X Rocker also has built-in wireless speakers and a wireless microphone, not to mention excellent lumbar support.
Gaming chairs will not make you a better gamer, but they will definitely help your posture and general health in the long run. Of course, you need to take into consideration a number of things in order to really decide if a gaming chair is worth it for you, or if you can just stick to your regular old office chair or couch.
Do You Get Back Pain?
This is pretty much the most important question. How do you feel after a few hours of gaming? Are your back and your neck sore? Do you struggle to sleep at night because you spent too many hours hunched over? This also applies to working from home, by the way. A gaming chair can improve your posture no matter what you are doing in front of a PC or a console. If you answer "yes" to any of these questions, then you need to invest in a solid gaming chair.
Does Your Gaming Room Need an Upgrade?
Does your gaming room look a tad drab? Are you looking for that something extra to make it the perfect adrenaline-filled area? Then you probably need a gaming chair. Gaming chairs can make a whole room. Who needs fancy interior decorating when you have a snazzy console or PC, and a sleek and stylish gaming chair to go with it?
What's Your Budget?
This is the big question. Do you have the cash to spend on a gaming chair? And if so, how big is your budget? If you do have a bit of extra money to rev up your gaming space, and need the back support, then you should most definitely get a gaming chair. There are so many styles and choices out there that you are bound to find one that fits into your budget.
RAVE Recommends
So now that you've chosen your perfect gaming chair, RAVE has some great products that you can use to keep it, and yourself, in tip-top condition.
Alexa Adams
Alexa Adams is a freelance writer who lives in sunny South Africa with a multitude of animals. When she isn't gaming or jumping horses over ridiculous obstacles, she is most likely enjoying a braai with friends and good enough red wine.