Finally! A chair that takes gaming as seriously as you do.
Our top choice for the best gaming chair is the GTRACING Footrest Series.
Designed by engineers and technology experts who are also gamers, GTRACING Footrest Series is a well-designed gaming chair. Keep reading to find out everything we love about the GTRacing Footrest Series, but for now just know this gaming chair will keep you alert and comfortable during even the most intense gaming sesh.
It's no secret that modern life is sedentary. People spend several hours a day (busily) sitting on their butts. We sit to learn, play, be lazy, and to work. Research shows the long-term health risks of a sedentary lifestyle. You've probably heard of them, but getting up and moving around is just part (albeit a vital part) of the solution.
The duration of time spent sitting is actually the least problematic factor. Most of the health risks involved with sitting have to do with bad posture, which can strain ligaments and muscles in your shoulders and lower back. When you stoop forward, you compress your lungs, which hurts circulation. Just as a poor chair can cause poor posture, a good chair can help it.
An hour in a bad chair is worse for your health than several hours in a gaming chair that offers lumbar and neck support, promotes good posture, and is generally comfortable. Gaming chairs are a different breed. These chairs are ergonomic, meaning they are designed specifically to meet the needs and preferences of gamers. These aren't your typical ergonomic office chairs.
In this list, we give you a varied selection of chairs with top scores in health, comfort, and style. Whether you're a casual PC gamer or an esports athlete, there's something here for you.
The Gaming Chairs We RAVE About
Sit back and take your gaming to the next level with our top picks for the best gaming chairs:
Made for gamers by gamers, GTRACING is hands down one of the most ergonomic and affordable gaming chairs. And maybe best of all — the chairs look great, too!
Read Full Review
Shop GTRACING
Offering support and protection for your spine, neck, shoulders, and wrists, DXRacer is molded from high-quality materials and includes a sturdy frame, high-density foam, strong breathable fabrics, and a faux leather cover. The gaming chair choice of well-known teams like Dignitas and Fnatic.
Read Full Review
Shop DXRacer
The throne of choice for the (troubled) king of YouTube's gaming community, the Throttle Series might be the most famous chair on the internet. But it's not all for looks. It offers total lumbar support and spinal alignment. Pricey? Sure. But who said beauty comes cheap?
Read Full Review
Shop Clutch Chairz Pewdiepie Edition Throttle Series
With so much time spent sitting in front of screens, more and more people need chairs that provide extreme comfort and support. For gamers, the standard is even higher.
While gaming started gaining popularity in the '80s, it has really only taken off in the last 20 years. And with the increase in gaming activity came an increase in demand for chairs that could accommodate players' needs. Those demands involve health concerns, like lumbar support, neck support, and spinal alignment. But they also include ergonomic concerns, like a high back and wide but low armrests — features that gamers appreciate but others might not.
Getting the right chair is a bigger concern for gamers than your average Joe. Most adults have habits that require them to sit at a desk upwards of eight hours a day. And if you're a gamer, you might transition directly from your desk to your console for a few gaming sessions. That's a lot more sitting, so it's good to think of your chair as a core piece of gaming gear.
Obviously, you should get up and get some exercise throughout the day. But as we've said, the more important concern is to have a high-quality chair that offers comforting support and promotes good posture. The duration of time spent sitting (while significant) is not nearly as significant as how you sit.
What makes gaming chairs different from office chairs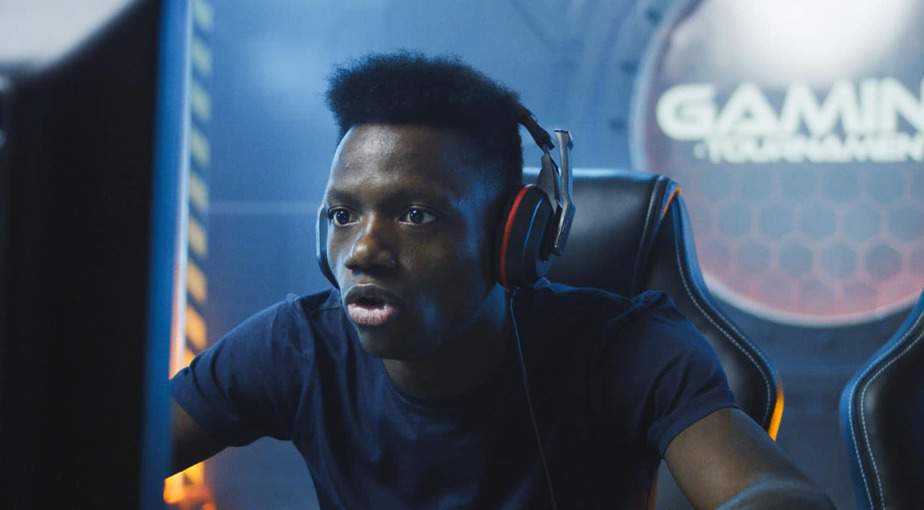 A gaming chair is not the same as a high-quality office chair. 
Today's gaming chairs originated from chairs designed for racing games like "Need for Speed." Specifically, bucket seats, or car seats contoured to fit one person. The idea was to replicate the experience of driving a sporty car. This idea not only gave gaming chairs a distinct look, but it included comfort and safety features characteristic of the driver's seat in a sports car, such as padding on the sides with wide or flared armrests. These chairs are also designed to support your back and neck and cushion your arms while you play.
Since then, racing chair has become synonymous with gaming chair. These chairs are now used for all kinds of gaming — not just racing games.
Gaming chairs also permit more free movement than an office chair. People in an office are just typing. But many gamers are physically involved in the game — turning, tilting, leaning forward, starting back, etc. While sedentary, most gamers are anything but still. The best gaming chairs compensate for gamers' movements. They swivel, recline, cushion all edges, etc.
When you're done moving, a good gaming chair reclines into a default sitting position that aligns the spine and supports the back and neck. Racing style gaming chairs have more adjustment features than your average desk chair. Not every gamer has the same build, and adjustable armrests, back, height, etc. all conspire to make your gaming sessions as customized as possible.
These chairs aren't just built for comfort and support. Today, most gaming chairs include a variety of features that can enhance your gaming experience. From total adjustability to built-in speakers and more, these chairs are built with gamers in mind.
What features to look for in a gaming chair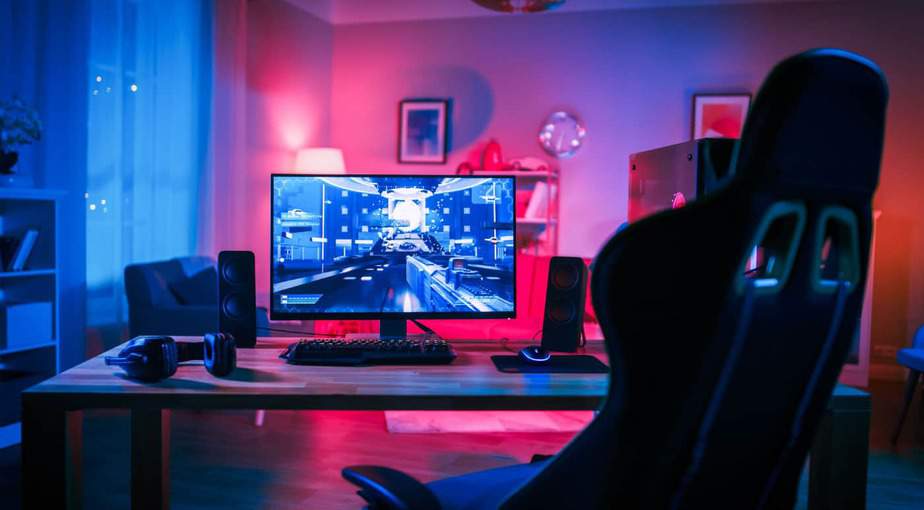 When you purchase a new gaming chair, there are a lot of things to consider. The first is, for what will you be using it? If you're only using it for gaming, you might want a rocker style that sits low to the ground. If you're going to use it for office work as well as gaming, opt for a more low-profile traditional style.
Also, consider who will be using it. If you are going to share your chair with other users, choose one that is fully adjustable. Look for chairs that can be raised and lowered, and have adjustable armrests and head pillow placement to fit different body types.
Finally, consider the type of gaming you will be doing. If you're into PC gaming, you might prefer a more traditional style. If you game online, stream your gaming session, or upload your gaming sessions to YouTube, you should prioritize style and maneuverability.
Aren't all gaming chairs the same?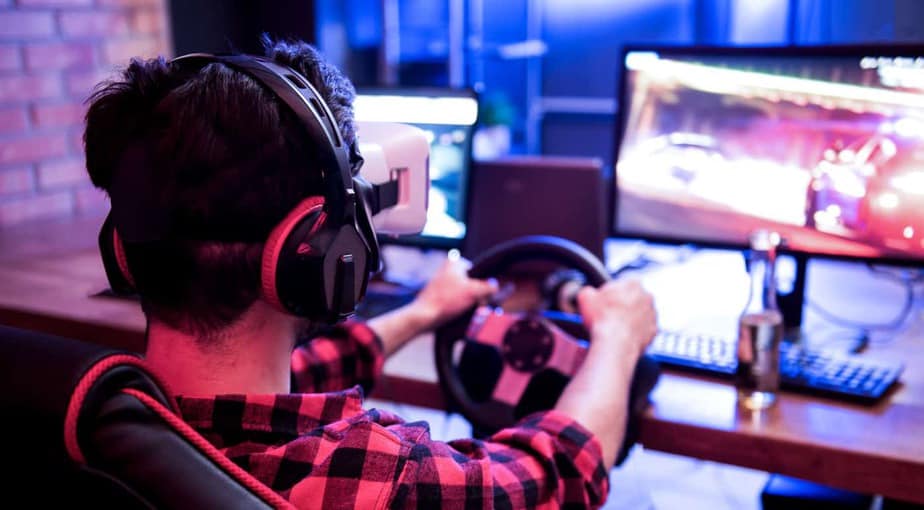 While a lot of gaming chairs have similar features and designs, they are by no means all the same. A lot can vary from model to model, including overall quality, level of comfort, style, design, and cost. As you pick out a chair, consider all the features, pros, cons, and uses before you buy. 
Luckily for you, we did the hard work for you. Our list breaks down all the top features of each chair and points out the highs and lows as well.
Some chairs are best suited for small body types, while others are ideal for the big-and-tall types. Decide what you'll be using the chair for and what features are most important to you. Is the price a factor? Or is comfort the ultimate goal? From under $100 to upwards of $2000, there's a gaming chair suited to every budget and need. Now you just need to decide which one to get!
Methodology
How did we find the best gaming chairs out there? The results of these reviews came from cross-referencing product tests (by both companies and individuals), applying critical analytics to hundreds of customer experiences, researching the policies, principles, credentials, and methodologies of manufacturers, and also citing esport authorities on particular brands. In short, we strived to put ourselves in your position. The only difference is that we did the research for you.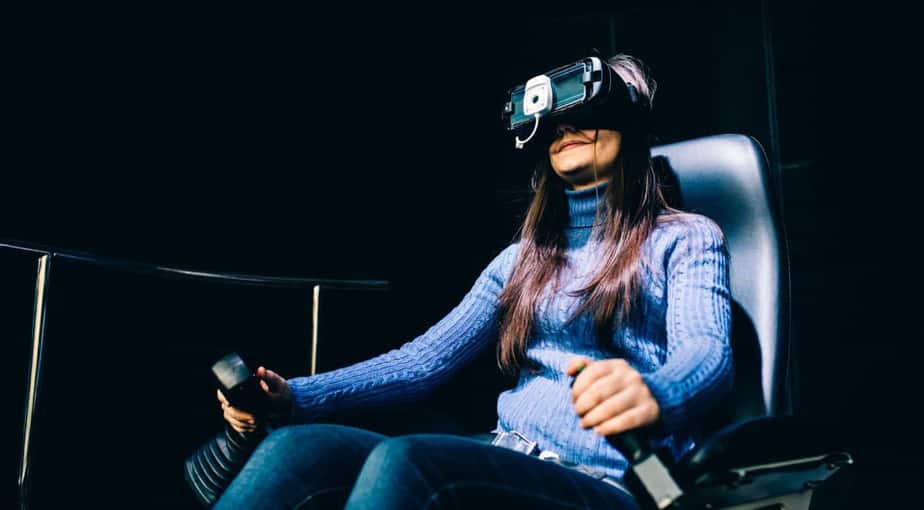 Below are the criteria we prioritized to compile this list:
Health: Does the chair promote good posture? Does it offer lumbar support? Can it recline, if necessary? Does the manufacturer consider your long-term health?
Style: The chair is part of a larger ensemble of gaming gear. Style is as much a consideration as function.
Comfort: Can you enjoy yourself without developing painful pressure points? Discomfort is a distraction the world of gaming can't forgive. 
Company policies: Does the company offer a warranty? If so, how long is it? Is shipping free? What about returns?
Positive reviews: Once we get past the marketing jargon, how are the actual experiences of buyers? Are they positive?
The Best Gaming Chairs
What are the long-term health risks of gaming?
There are multiple reputed risks to gaming, including jeopardizing social, dietary, or psychological health. We won't get into those. Most of these claims are baseless, despite disproportionate public concern. 
However, the primary and very real health risk of gaming is its contribution to a sedentary lifestyle. Again, it would not be nearly so problematic if gaming accounted for most of the sitting you do on an average day. 
But most gamers begin a gaming session after already spending several hours on their butts at work or school. In fact, your job might be worse for your health than actual gaming, which exacerbates the problem. If your lifestyle is active — for example, if your job requires you to be on your feet for most of the shift — the health concerns for you are minimal.
The first symptoms of a sedentary lifestyle are achy or stiff joints and muscles, particularly in the elbows, legs, and neck. Your skin, ligaments, and muscles are elastic and made to be stretched now and then. The human body simply isn't designed to sit still all day. Aches and stiffness are the results of poor circulation, where certain parts of your body aren't getting the oxygen they need. Over time, the problem can become aggravated and lead to injury.
The second health risk has to do with bad posture. A lot of people sit with a curved back and slumped shoulders, putting abnormal strain on the muscles, joints, and ligaments of the spine. Over time, this strain can lead to severe wear and tear and chronic back pain.
A hunched posture also compresses the lungs. This isn't particularly dangerous, but it does mean your lungs can't expand to capacity, limiting your oxygen intake and slowing your circulation to an ooze. This issue can also cause aches and pains, but it also leads to headaches and decreased alertness.
The severe risks of a sedentary life, most of which can be abetted with a chair that promotes good posture, are long-term. According to John Hopkins Medicine, a sedentary lifestyle is connected to obesity, anxiety, depression, as well as certain forms of cardiovascular heart disease and even cancer.
What are ANSI/BIFMA standards?
As you shop for gaming chairs, you will probably come across products that flash an ANSI/BIFMA certification. What is it, and what does it mean? 
Most industries these days have a unique set of production standards to ensure the quality and safety of products before they can be sold. These standards are often low, so sometimes there are additional certifications or safety and performance standards that are managed by independent institutions or trade associations.
As the ANSI/BIFMA website states, "the Business and Institutional Furniture Manufacturers Association (BIFMA) serves North American furniture manufacturers, their suppliers, and customers by developing voluntary safety and performance standards utilizing the American National Standards Institute (ANSI) consensus process." Most Americans take the safety (or performance claims) of their furniture for granted. An ANSI/BIFMA approval statement or certification means the chair is high-quality and lives up to the marketing claims.
When it comes to gaming chairs, an ANSI/BIFMA certification guarantees the chair is ergonomic. That is, it not only is well-built and isn't likely to collapse under you, but it also promotes good posture, offers lumbar support, and meets any other ergonomic claims made by the manufacturer.
What are the best gaming chairs?
When you purchase a gaming chair, consider personal factors like height, weight, and size. Once you have those on hand, you're clear to advance.
For the best overall gaming chair, consider the GTRACING Footrest Series GT004-RED. GTRACING is run by a team of engineers, designers, and technology experts who are also obsessive gamers, keeping them in touch with what gamers need and want. Few brands are as laser-focused. The result is a thoughtfully designed product which perfectly aligns your neck and spine — and it includes a footrest for added support!
If you want a classic model, look no further than the DXRacer FD101/N, The DXRacer is also our pick for best budget gaming chair. An improved version of the original gaming chair, deeply connected with its roots in the industry of luxury sports car seats, the DX Racer is stylish and sturdy, it offers cradling support for your spine, neck, shoulders, and even your wrists. This chair is a popular choice. In fact, when most people think about gaming chairs, what they picture is the DXRacer.
Want to become the next YouTube gaming sensation? Take a cue from the pros and get the Clutch Chairz Pewdiepie Edition Throttle Series. This chair might be the most famous on the internet, and it deserves every syllable of praise. It's the Rolls-Royce of gaming chairs — with a price tag to match. Every inch of this chair is excessive, but sometimes that is what it takes to stand out. If your aim is style — which a must for building an online presence — this chair is for you.
Maybe you're a more practical gamer. Maybe you want a chair you can use in both the office and the gaming station. When it comes to versatility, look no further than the Ergohuman ME7ERG Chair. Sure, it's not flashy, but this chair is all-purpose, high-functioning, and fully adjustable, and it can easily flow between the office and the gaming station. If you want simplicity and practicality, this is your ride.
RAVE Recommends
There is a sitting crisis. By that, we don't mean people are sitting too much (though they are… ), we mean they are sitting the wrong way. Of the two problems, the latter is more severe by far. But if you like games, here are a few products to help you live a healthier lifestyle and have fun in the process: