Without careful product research, you could easily waste money on a low-quality pair of Bluetooth earbuds.
It's in build and audio quality that earbuds can really define themselves, which is why the Bose SoundSport Free and Jaybird X3 earbuds win our two luxury product categories.
If money's a concern, the Phaiser BHS 530 earbuds or Optoma NuForce models win our best budget and mid-level categories.
Functionality-wise, Bluetooth earbuds have many shared features that make them difficult to compare.
So instead, we're focusing on what we see as the two main deciding factors, which are the cost of your new earbuds and the build quality.
Below, we'll highlight the best budget earbuds, as well as the best mid-level, luxury, and ultra-luxury models.
The Bluetooth Earbuds We RAVE About
Functionality-wise, Bluetooth earbuds have many shared features that make them difficult to compare. So instead, we're focusing on what we see as the two main deciding factors, which are the cost of your new earbuds and the build quality.
Below, we'll highlight the best budget earbuds, as well as the best mid-level, luxury, and ultra-luxury models.
What Are the Best Bluetooth Earbuds?
For a rundown that you can trust, we've aggregated consumer data from reliable product review websites across the internet to bring you these recommendations:
The Best Budget Earbuds: Phaiser BHS 530 Bluetooth Earbuds
The Best Mid-Level Earbuds: Optoma NuForce BE6i
The Best Luxury Earbuds: Jaybird X3
The Best Ultra-Luxury Earbuds: Bose SoundSport Free
We'll reiterate that with so many shared features, it's a close competition between some earbuds. So, our close runners-up for the titles of Best Ultra-Luxury and Best Luxury were the Bose QuietControl 30 and Beats X earbuds, respectively.
The runner-up for Best Budget earbuds were the SENSO ActivBuds S-250 for those looking to save a few bucks, or the Jaybird Freedom 2 earbuds for a more mid-level product.
Best Budget Bluetooth Headphones
Phaiser BHS 530 Bluetooth Earbuds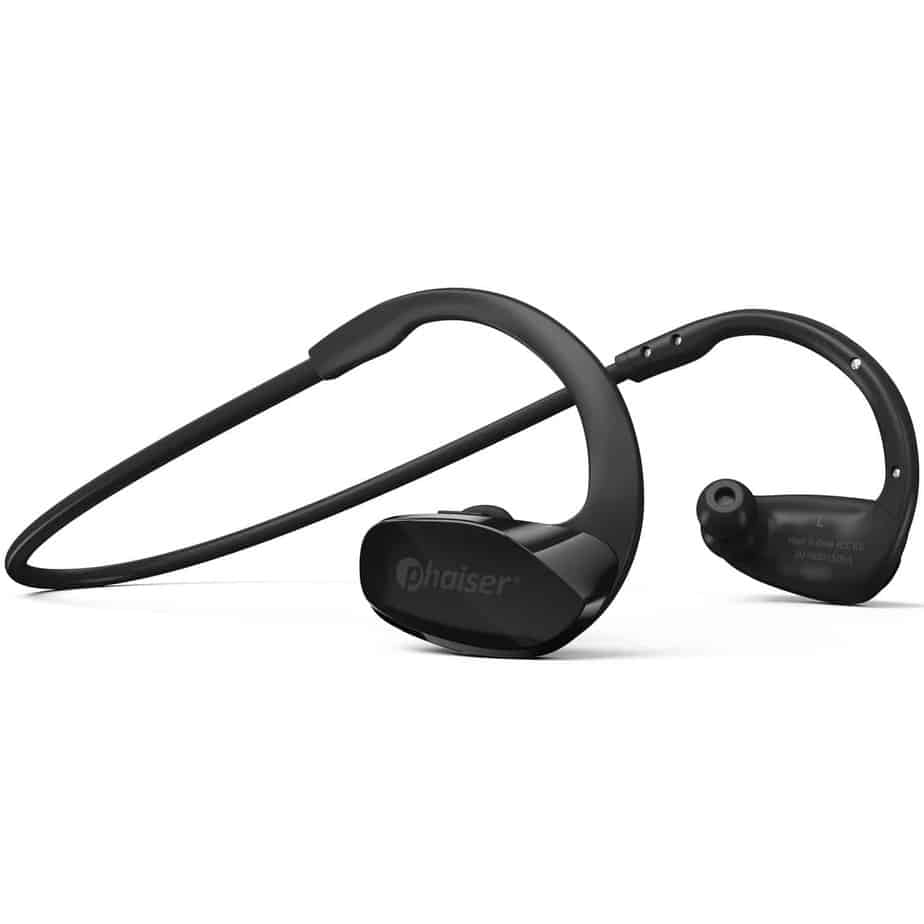 Always misplacing your earbuds or leaving them behind at the gym? You probably don't want to fork over hundreds at a time. The Phaiser BHS 530 Earbuds cost a fraction of the price as our luxury category winners, but they do the job.
These earbuds still afford you many of the same characteristics as their pricier counterparts. They're sweatproof and contoured to the shape of your ear, albeit simpler in design. Yet, they'll deliver strong sound quality for all your music, podcasts, audiobooks, and whatever else you tune into.
Honorable Mention
SENSO ActivBuds S-250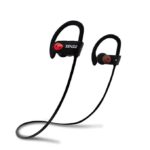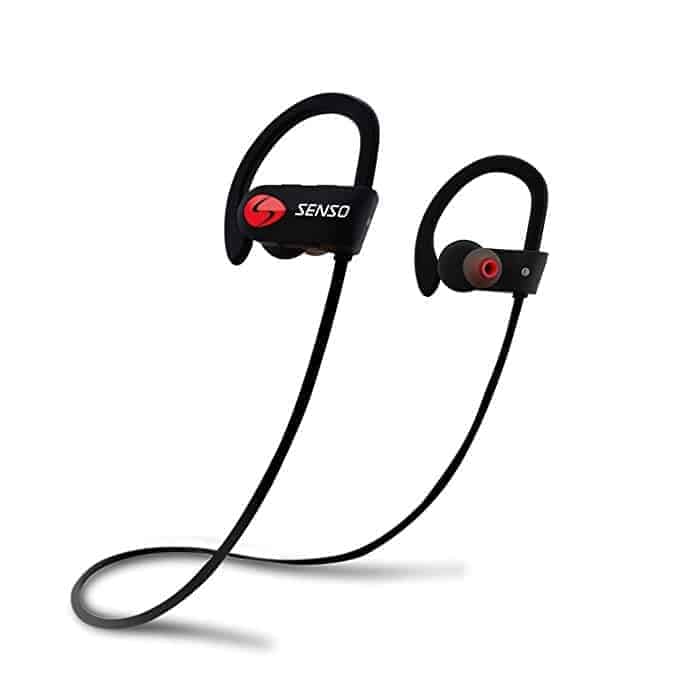 Shop SENSO ActivBuds S-250
Best Mid-Level Bluetooth Earbuds
Optoma NuForce BE6i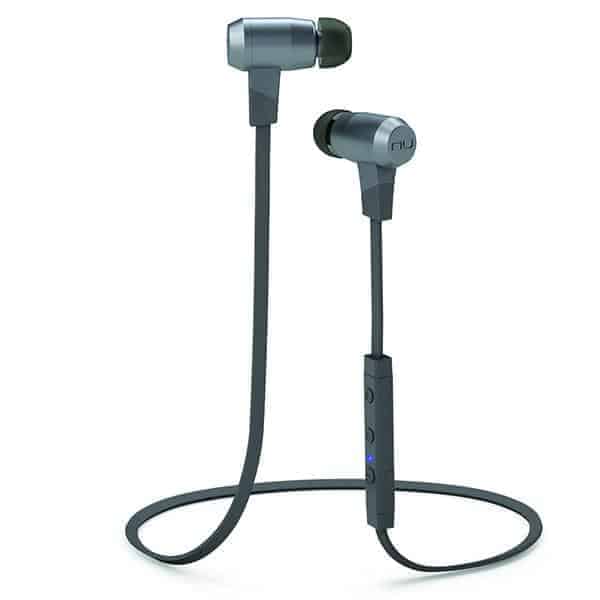 If the most basic, budget-level earbuds feel lacking in quality, then the Optoma NuForce earbuds should fill that gap. For a cheaper model, they sure don't look cheap. The weatherproof aluminum and polycarbonate body is attractive, and will also stand up against the elements.
Though one of the more inexpensive options, the NuForce earbuds have the longest battery life of our top picks. Yet, they're still customizable, with several distinct color options. Rather impressively for their price range, you get zero distortion across the full range of volume control.
Honorable Mention
Jaybird Freedom 2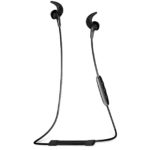 Shop Jaybird Freedom 2
Best Luxury Bluetooth Earbuds
Jaybird X3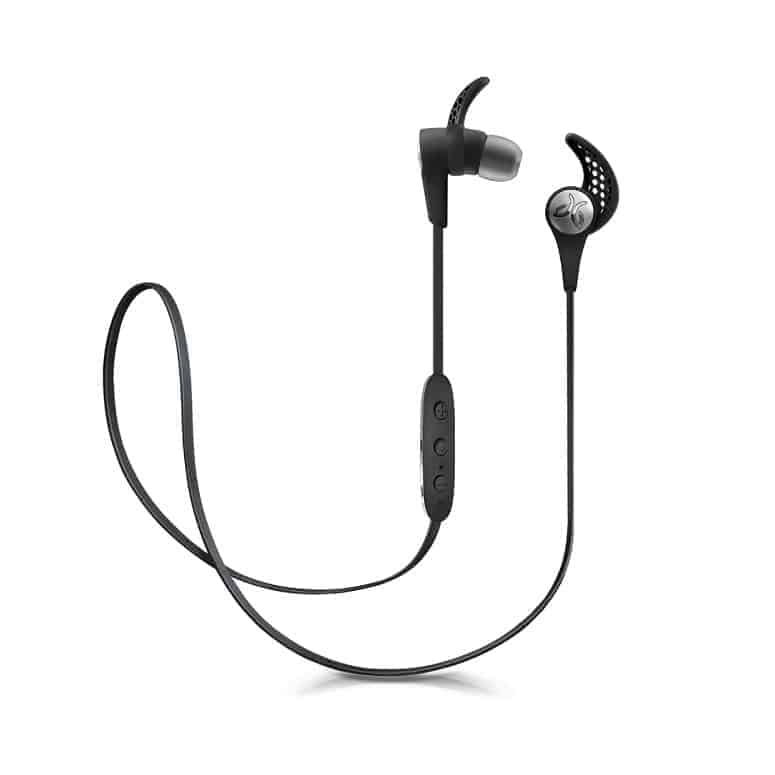 If you're more concerned about losing your buds, the quality Jaybird earbuds are built just for you. With the joining cable and silicone ear-shaped design, these earbuds will stay put even during intense activities. The design and feel of these earpieces more than justifies their title as best luxury earbud.
With the Jaybird X3, you can create your own custom sound profiles. Though not entirely waterproof, these buds are sweatproof, and they come with a battery life of up to 8 hours. Perfect for those long gym sessions.
Honorable Mention
BeatsX Wireless In-Ear Headphones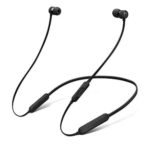 Shop BeatsX Wireless In-Ear
Best Ultra-Luxury Bluetooth Earbuds
Bose SoundSport Free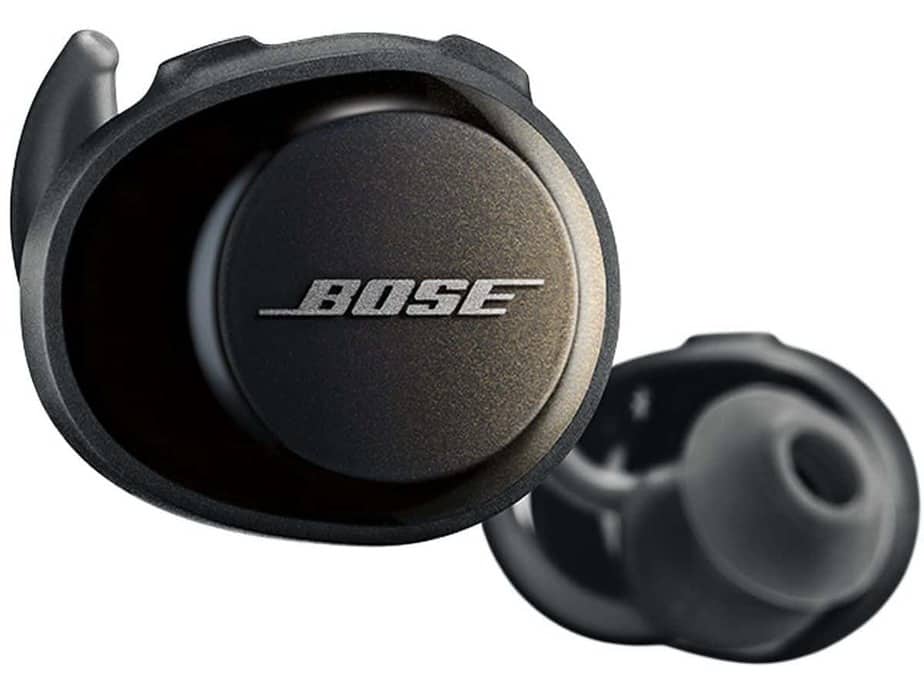 Bose have suffered a flood of cheaper imitations, but when it comes to build and audio quality, they're unrivaled. If quality trumps money in your decision making, then these earbuds should undoubtedly be a frontrunner.
A single charge of the Bose SoundSport Free nets you 5 hours of play time. Designed to be discreet, there are no cumbersome wires. If, worst case, they fall out of your ears, an inbuilt Apple-esque 'Find My Buds' feature enables you to track them down with ease.
Honorable Mention
Bose QuietControl 30
Shop Bose QuietControl 30
Do Bluetooth Earbuds Use Data?
There's no such thing as a stupid question. Your Bluetooth earbuds are getting their audio signal from somewhere, and since Spotify uses data to stream music, why shouldn't your earbuds too? The good news is, they don't. Here's why.
If you're playing an audio or video track that's saved on your phone locally, then you're pulling that data directly from your phone. So, you won't use data. But, if it's stored on YouTube or Spotify, your phone pulls data from the cloud or some other service. In that case, only your phone uses data (unless you're on Wi-Fi).
But, this has nothing to do with your Bluetooth earbuds. Bluetooth is simply a near-field communication technology, which transmits audio from one device to another – in this case, from your device to your Bluetooth earbuds. No data required.
Are Bluetooth Earbuds Waterproof?
The short answer to this question is, sometimes yes, sometimes no. As a technology, Bluetooth can function underwater to some degree and depth. However, much like smartphones or watches, not all Bluetooth earbuds work underwater.
When you're picking up a new set of Bluetooth earbuds, their water resistance is just another factor to consider. If they're waterproof, you can swim with them. If they're not, it'd be a huge and expensive mistake to take them for a dip.
Bear in mind that Bluetooth earbuds have different means of attaching to your ears. The resistance of water whilst swimming can pull at these earbuds. So, you're going to want to find something with a secure fit if you're taking them into the pool.
Sweat resistance is a more common feature, with our recommended Optoma NuForce and Bose SoundSport Free earbuds both having an IPX4 rating. This means they're splash or spray-proof, though you'd need IPX7 or IPX8 for true waterproof earbuds. These are sold by some manufacturers, though cost is often offset by using lower quality parts.
Do Bluetooth Earbuds Need to be Charged?
Where your earbuds draw power from is another factor that can differ from model to model. Some run on disposable batteries, whilst others use rechargeables. Every one of our four category winners uses rechargeable batteries, keeping your ongoing running costs down.
Headphones running a rechargeable setup will typically have a docking station or cable for charging. Otherwise, it's likely that you're going to be buying miniature disposable units from the store. Either way, once charged, there's no need for any power cords or wires during operation.
Are Bluetooth Earbuds Good for Running?
Some wireless Bluetooth earbuds, such as the Bose SoundSport Free and Apple Airpods, use 2 individual earpieces. If the impact of running causes you to lose them on a forest track, then you'll probably never see them again. Thus, for running purposes, you may want at least a connecting wire between the 2 earpieces.
Rave Recommends
Now you know the best picks for Bluetooth earbuds, you might want to check out some of our most-favored related tech. We've detailed some of these below.
Sennheiser HD 800 S – Sometimes, earbuds just aren't enough power. For home movies, music and gaming, the Sennheiser HD 800 S headphone system provides better coverage and powerful sound.

iPhone X Case- Silk Grip Case – Attractive, functional cases don't have to break the bank. This minimalistic case prevents accidental slips and has discreet air pockets to stop bumps damaging your phone.

External iPhone Battery – Anker PowerCore II 20,000 – Smartphones suck up more power than ever. If you're going to keep your aging device going all day, you need a backup power source.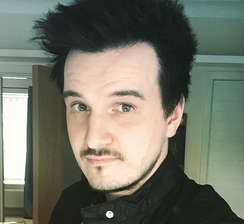 Chris Barry
Chris Barry lives in Dorset, England with his wife. When he's not writing product reviews, Chris can usually be found furiously writing and editing his first novel, or watching horror movies.