Getting restorative sleep is an essential pillar of health.
For some people, falling and staying asleep can be a struggle. But thanks to our best sleep aid supplement, Remrise, insomnia can become a thing of the past.
What makes this all-star sleep aid supplement stand out is its focus on customization. No more guessing which type of sleep aid supplement is best for your sleep concerns: Take the quiz, and getting personalized supplements is easy as pie with Remrise.
In today's fast-paced world, getting a good night's sleep can be challenging. With to-do lists cycling around in your head, worry about tomorrow's big meeting, or stress about finances, there are many reasons why you may struggle to catch some Z's. A natural sleep aid supplement may seem like an easy answer to your prayers, but finding a high-quality and effective supplement can leave your head spinning.
There are many choices for sleep aid supplements and many factors to consider. It is vital to find a supplement that addresses the reasons why your sleep is less than satisfactory. For some, anxiety is the root of their insomnia. Others may have issues with melatonin production. Also, an overactive stress response may be to blame. Effective sleep supplements have the right blend of ingredients to suit your personal needs. Plus, they should be affordable.
Here at RAVE, we critically evaluated sleep supplements to find the best. We looked for supplements that are safe, natural, and effective. Plus, we are here to help you understand which sleep aid supplements are best for your individual needs. We narrowed down our choices and came up with our ten best sleep aid supplements.
Also, for the health and fitness conscious, be sure to check out our list of the best pre-workout supplements and best keto supplements.
The Sleep Aid Supplements We RAVE About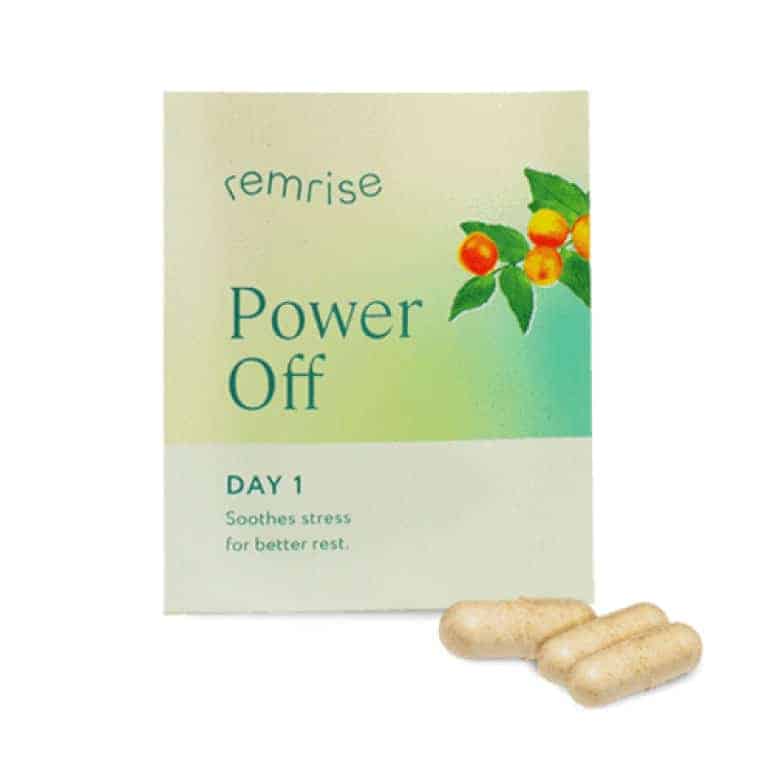 Best Overall Sleep Aid Supplement
Get Remrise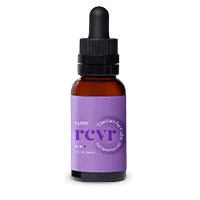 Best CBD Sleep Aid Supplement
RCVR Sleep Tincture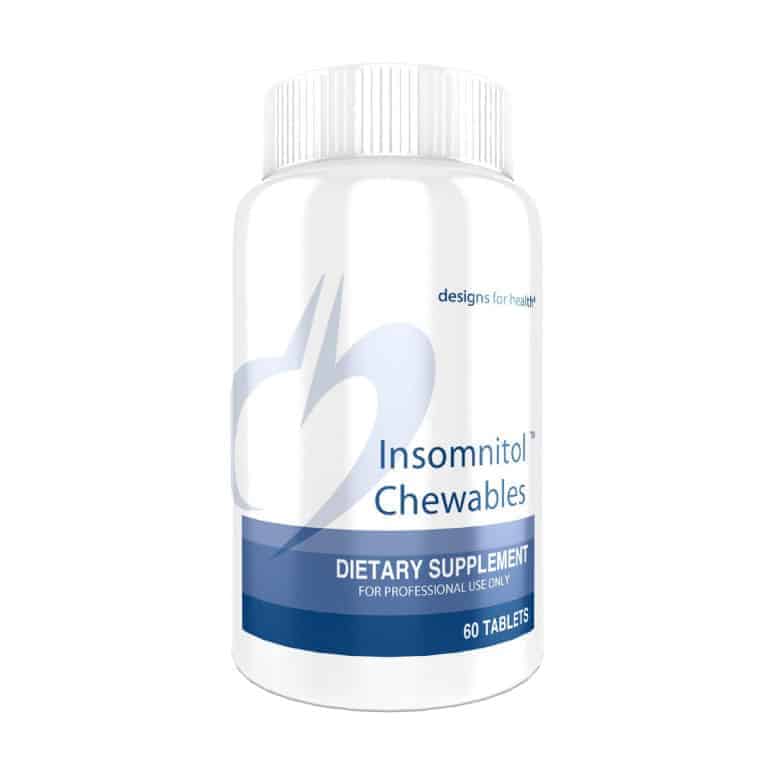 Best Chewable Sleep Aid Supplement
Designs for Health—Insomnitol Chewables
A great sleep aid supplement can feel like a miracle. If you have experienced poor, unrefreshing sleep or wake up frequently at night, you might dread bedtime. Sleep aid supplements are natural products that help you feel relaxed and support your natural sleep rhythm.
Understanding Sleep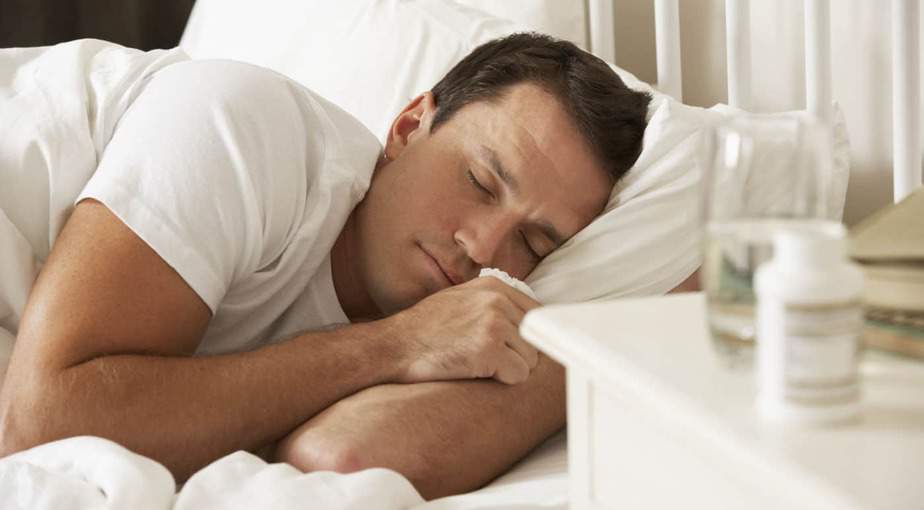 Our natural sleep cycles are controlled by hormone signals and neurotransmitters—a fancy word for messengers in the brain. Let's look at how your body knows to sleep on a very basic level. When it is dark, your pineal gland (a tiny gland in the brain) makes melatonin, which tells your brain it is time to sleep. In the morning, your adrenal glands (triangle-shaped glands on your kidneys) push out cortisol, which tells your body to wake up. Everything is fine and dandy if this process is uninterrupted. However, for many, this process is interrupted.
Stress, worry, and anxiety can cause disruptions in levels of cortisol, which is also our stress hormone. The result? Restless nights with tossing, turning, and a racing mind. Too much screen time, especially before bed, or too much light exposure can also prevent your body from making melatonin and cause sleep issues.
Stress, anxiety, and screen time are common in our day and age. The good news is, many sleep supplements address these concerns, effectively restoring natural sleep cycles.
Sleep Aid Supplements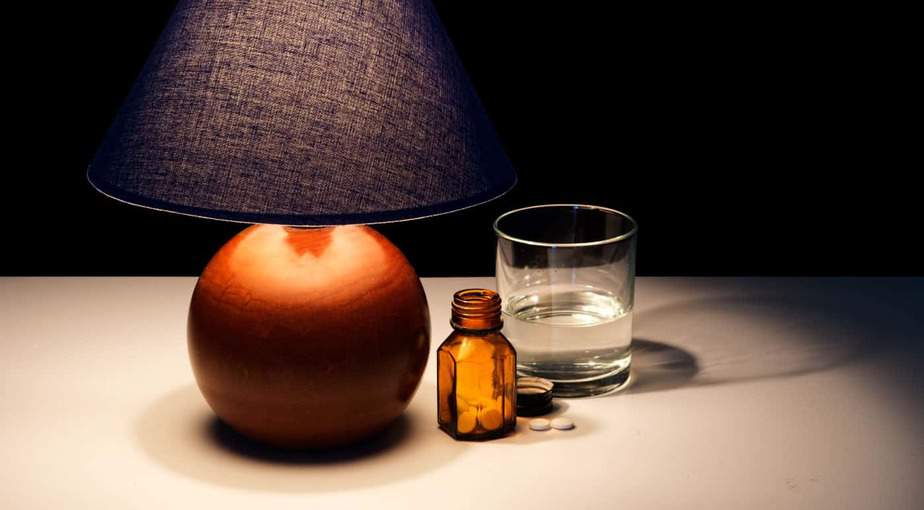 Sleep aid supplements are natural products geared toward helping people fall asleep, stay asleep, and have more restorative sleep. In most cases, they contain herbs, amino acids, vitamins, or hormones like melatonin, which work with the body to promote relaxation and sleep.
Every sleep aid supplement is slightly different. Some focus on replacing melatonin and melatonin production, while others primarily relax the brain and body. Then there are sleep aids, which include ingredients that shut off intrusive, repetitive thoughts, and curb anxiety. Once you can identify what your primary sleep concern is, it's easier to select the sleep aid that will be effective for you.
Unlike sleeping pills, sleep aid supplements are not habit-forming. In other words, you don't have to worry about becoming dependent on a natural sleep aid. Plus, in some cases, sleep aid supplements can be corrective. By corrective, we mean that taking the supplement can work with your body so that over time, you may not need to take any sleep supplements to achieve restful sleep.
Variables to Consider
To find the best sleep aid supplement, there are a few things to consider. The first is which ingredients the supplement includes. Herbs like valerian can help you feel tired and fall asleep. On the other hand, passionflower and chamomile are relaxing and assist your brain to turn off. Amino acids like L-theanine and inositol are calming and can reduce anxiety. Knowing what your mind and body respond to best is key.
If you are vegan or gluten-free, make sure the supplement does not contain animal products (like gelatin) or gluten. Also, check if the company uses third-party testing—it is very important for all supplements, especially CBD-containing products.
Trends in Sleep aid Supplements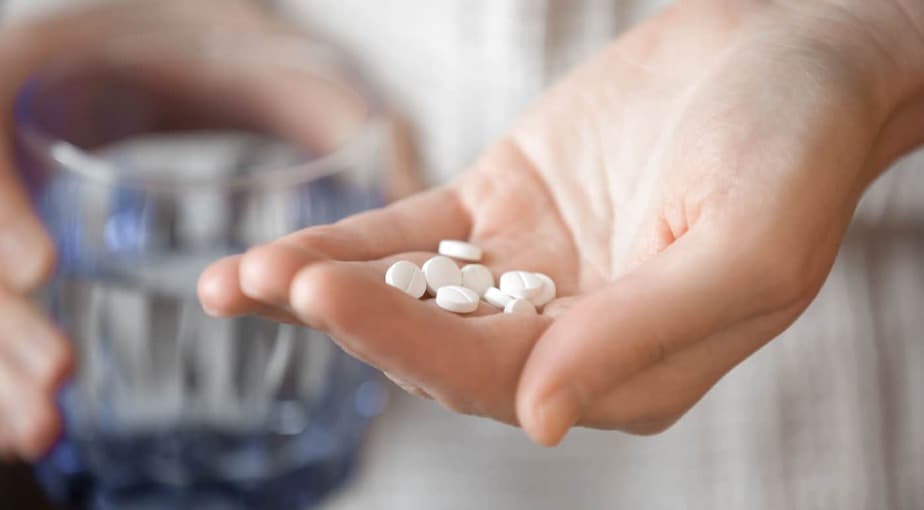 Like everything else, there are new trends in supplements. One of the most popular emerging trends is customization. Since everyone is different and has different needs, many people look for and appreciate a personalized approach to natural supplements. Although seeing a health care provider trained in natural and holistic therapies can help you identify the underlying causes of your sleep issues and determine which supplement is best for you, not everyone can access or afford it.
Supplement companies recognize this desire for personalization, and some offer quizzes to help identify key points and make personalized supplement recommendations. This can take a lot of guesswork out of choosing supplements.
Another big trend in sleep supplements is delivery forms. It's true that there are other options than taking a pill. For some, swallowing capsules is difficult, so liquids, gummies, and chewables are much more appealing options. Today, you can find supplement options in tasty gummies, which makes taking supplements more comfortable and enjoyable for both children and adults (hey, adults like sweet treats too!).
Methodology
There are lots of factors to consider when picking a sleep aid supplement. Here at RAVE, we analyzed dozens of supplements for both quality and price. Only the best for our readers! To find the best sleep aid supplements, we looked for a blend of ingredients that support the sleep cycle, relaxation, and de-stressing. Also, we looked for companies with good reputations and products backed by money-back guarantees.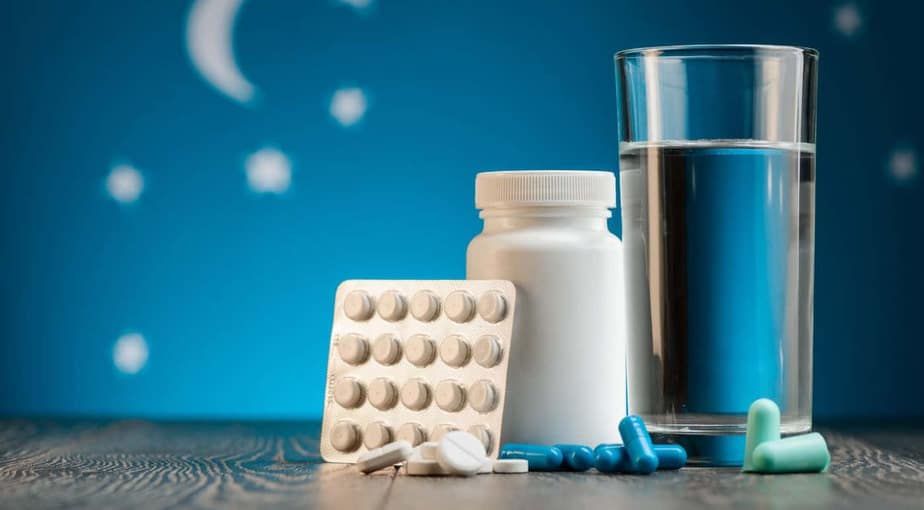 Ingredients: Does the formula include synergistic sleep herbs? Relaxation- and sleep-promoting amino acids?
Melatonin: Does the product contain melatonin? Or melatonin-supporting ingredients? What is the dosage?
All-natural: Does the product contain artificial colors, sweeteners, binders, or fillers?
Third-party tested: Does the company use third-party testing?
Price: How reasonable is the price compared to others?
Reviews: What do customers say about the product? Does it have many reviews?
Money-back guarantee: Does the company offer a money-back guarantee? What is the return policy?
The Best Sleep Aid Supplements
Get Remrise does things differently when it comes to natural sleep aid formulas. Instead of offering a single, generic sleep formula, they personalize formulas based on your unique sleep issues. The first step is a quiz that asks questions about your stress levels, energy levels, how you feel after exercise, and other sleep-related questions. There is something particularly intriguing about receiving a personalized sleep supplement and insight into your sleep profile. It is almost like going to see a doctor (almost… ).
Get Remise doesn't stop with personalization: They test their herbs for purity, and all of their formulas are made in the U.S. at FDA-approved facilities. Each formula includes a blend of research-backed Chinese and western sleep-promoting herbs. After you take the quiz and receive your recommendation, you can read about each of the herbs and other ingredients. Get Remrise uses a broad range of herbs and offers several different formulas.
If you are looking for guidance on what to buy, Get Remrise is your go-to. On the other hand, if you know what works for you already, and want something simple, Get Remrise's process may be too much for you. The great news is that if you don't like their products, they offer a two-week money-back guarantee.
Pros
Personalized formulas
Addresses many sleep issues
Research-backed ingredients
Cons
Maybe too confusing
Pricey at $55 per month
2
Onnit Instant Melatonin Spray (Lavender)
Onnit keeps their approach to a natural sleep aid simple—and we like it a lot. So do their customers who have given them nearly a five-star average rating. Onnit's Instant Melatonin Spray is easy to use and convenient. Plus, it is ideal if you don't fancy taking capsules. No horse pills here! With six sprays, you will get 3 milligrams of melatonin, our master sleep hormone. You can buy a 1-ounce bottle for $11.01, which lasts about 30 days, six sprays per night.
Our bodies naturally produce melatonin, which tells our brains it is time to sleep. It does a great job at helping you fall asleep. However, melatonin is not as useful for helping you fall back asleep after waking in the middle of the night. Unlike other sleep aids, Instant Melatonin Spray does not include other herbs or ingredients to help you stay asleep.
We love the all-natural ingredients in this melatonin spray. You don't have to worry about artificial colors or flavors cramping your style before bed. The natural lavender oil works synergistically with melatonin to help you feel relaxed and put those anxious thoughts to rest (literally). The other great thing about this melatonin spray is that you can easily increase or decrease your dose in 0.5-milligram (1 spray) increments. Lastly, Onnit ensures its products are completely drug-free through third-party testing, BSCG Certified Drug-Free program.
Pros
Very reasonably priced
All-natural ingredients
Third-party tested
Cons
May not help you stay asleep
No synergistic herbs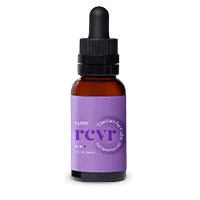 I'm sure you have heard about CBD by now, as well as its potential health benefits. Sleep and relaxation are some of the big ones. Alone, CBD can potentially help you relax, de-stress, and sleep, which is why we love RCVR's sleep supplements. This supplement also contains synergistic ingredients to set it apart from CBD on its own.
This supplement really addresses many of the sleep pathways in the brain. It supports sleep by helping you feel more relaxed and calm with Spearmint, Valerian root, and Chamomile herbs.  RCVR thought through all the details when they formulated this supplement, but it does not contain melatonin.
This product is full-spectrum, organic, and third-party tested to be free from solvents, contaminants, and microbes. It only contains what the label says it does, and nothing else—a big plus. One less positive note is the price: Although CBD-containing supplements are similarly priced at $55 for a 30-day supply, this one has a large price tag compared to the other sleep supplements.
Pros
Third-party tested
Synergistic ingredient blend
Organic, non-GMO
Cons
Expensive
Does not contain melatonin
4
Designs for Health—Insomnitol Chewables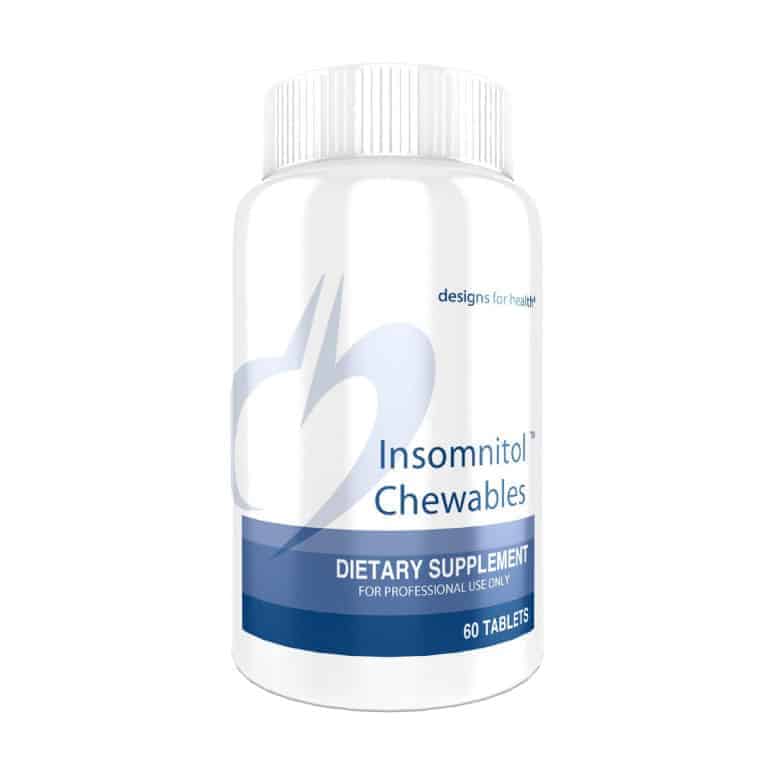 Hate taking pills? We hear you. Don't want a sugar rush at bed? We got you. Want to sleep better? Come right this way. Designs for Health has the answer to your prayers with their Insomnitol Chewable. This sugar-free chewy provides an ultra-relaxing amino acid blend with inositol, L-theanine, and 5-HTP. This amino acid is the building block for serotonin, a neurotransmitter involved in both your sleep-wake cycles and mood. Plus, serotonin is the building block for melatonin, our master sleep hormone. We love the blend of amino acids in this chewy.
Unlike other chewables on the market, this one does not contain sugar. This is a massive win for people who want to balance their blood sugar or just want to avoid extra sugar in their diets. People seem to love this product, as it is an "Amazon Choice." However, there are currently few reviews on Amazon, so it is difficult to get a reliable gauge on the overall consensus.
Designs for Health is a professional-grade supplement typically sold by physicians and other health care professionals. They have a team of researchers and scientists who formulate their products, so you know you are getting the best. Did I mention they rigorously test their products? Quality is the name of the game with Designs for Health.
Pros
Sugar-free
A unique amino acid blend
Professional-grade
Cons
Slightly expensive
Few reviews on Amazon
5
Happy, Healthy, Hippie—Namastay in Bed
The name says it all: Namastay in Bed will give you the extra winks of sleep you are looking for. There are so many great things about this sleep product. It is chock full of synergistic herbs, amino acids, and other ingredients that address several causes of insomnia. This formula is especially suited for those whose anxiety, racing thoughts, and stress keep them from sleeping. L-theanine, passiflora, hops, and chamomile also help calm your mind.
Another great aspect of Namastay in Bed is the price for a full month's supply. Very affordable! Plus, if you aren't satisfied, you have 60 days for a full refund. It is comforting to know that Happy, Healthy, Hippie is so confident that you will love their product. Judging by the 4.5-star average rating on Amazon, I don't think too many people ask for that refund.
Ready for some of the criticisms? We have to admit that some of the doses, especially for L-theanine, are a bit low. The small amount of melatonin (0.5 milligrams) may be just enough to support your circadian rhythm (a fancy term for sleep cycle) and you fall asleep. However, other people may do better with more melatonin.
Pros
Very reasonably priced
60-day money-back guarantee
A synergistic blend of herbs
Cons
Lower than optimal doses
No third-party testing
6
Life Extension—NeuroMag
NeuroMag is different than all the other sleep supplements we reviewed. It may seem too simple to be effective, but that is not the case. You may know that magnesium is calming and relaxing. What if we told you that there is an ultra-calming super magnesium that actually crosses the blood-brain barrier (the gateway to your brain)? Cue magnesium-L-threonate.
Magnesium-L-threonate increases magnesium levels in the brain. This is important because magnesium is involved in over 300 processes in the body, including the production of calming neurotransmitters like GABA. Since sleep issues are often linked to stress, having enough magnesium on board can be the missing link for some individuals. For those of you who feel that melatonin makes you groggy, switching up your supplement routine may be helpful.
One downside is that the serving size is three capsules. For some people, taking multiple pills is a bit of a buzz-kill. But hey, if it helps you to relax and sleep, you may look past it. Compared to other magnesium supplements on the market, this one is a bit pricey. Keep in mind that this magnesium supplement is different from others on the market. Plus, Life Extension gives you a year to decide if you love their product and offers a full refund.
Pros
1-year satisfaction guarantee
Great alternative to melatonin
Highly bioavailable magnesium
Cons
Three-capsule serving
Very simple formula
$25 for a 30-day supply
This natural sleep aid supplement has a relaxing blend of herbs such as valerian and California poppy, which help you to relax and encourage sleep. The best part is, unlike some sleep aids out there, these herbs work with your body naturally so you won't feel drowsy in the morning. Since stress is a common reason why people miss out on Z's, managing stress response and cortisol release is important. Ashwagandha and vervain to the rescue. These herbs are included in this well-rounded supplement to address sleep issues from several directions.
Although this formula includes a handful of great sleep-promoting herbs, it is not as comprehensive as some of the other formulas out there. For instance, you won't find melatonin or any melatonin-supporting ingredients. However, Herbal Sleep has a four-star average rating on Amazon. It's safe to say this supplement does a pretty good job releasing dreams for some people (pun intended), but it doesn't hit a home run for others.
The other perks of this supplement are the price and how clean the product is. This supplement is gluten-free and vegan. Not only will you sleep better with Herbal Sleep, but you can also rest assured that your supplement is high quality and allergen-free.
Pros
Allergen- and gluten-free
Reasonably priced
Stress-reducing herbs
Cons
Limited ingredients
Does not contain melatonin
Four-star average rating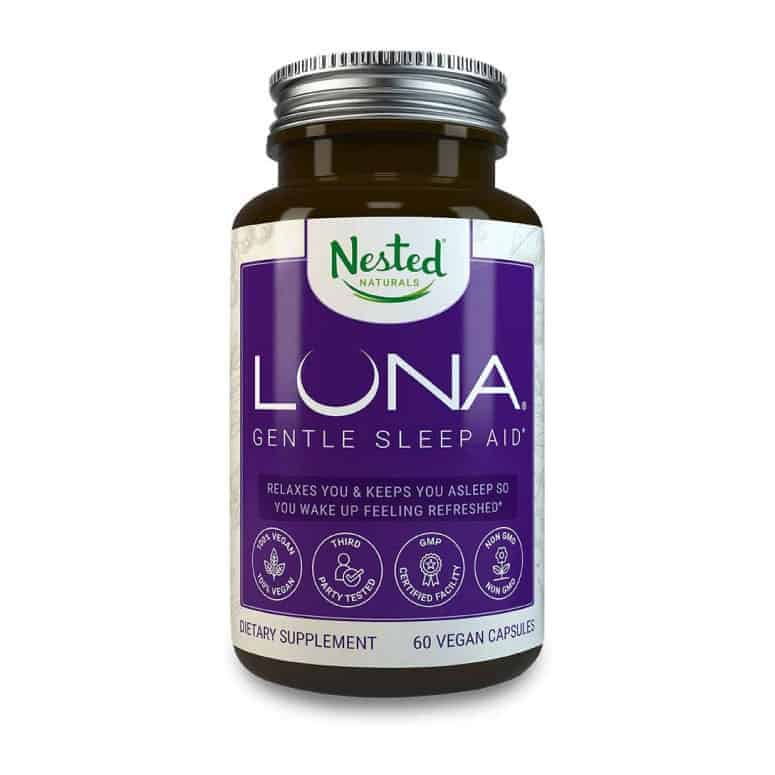 Luna Gentle Sleep Aid has it all: A blend of calming herbs, amino acids, and melatonin. Plus, if you are not satisfied, Luna will give you your money back—no questions asked. We are impressed with the dosages of each ingredient. With 6 milligrams of melatonin per serving and 200 milligrams L-theanine in each dose, this supplement is sure to have you dreaming. Another highlight is that the serving size is two capsules, so for you more sensitive folk, you can simply take one tablet for a smaller dose of melatonin and other sleepy-time ingredients.
As good as this supplement sounds, it only has a four-star average rating on Amazon. Some users report that they felt groggy when they used this supplement. Another point to note is that returns are not processed through Amazon but through Luna. So, it may be a bit inconvenient for some.
On a high note, Luna uses third-party testing to ensure the quality and purity of their products. This is a huge bonus because it is vital for supplement labels to match what is in the bottle. Also, testing for contaminants such as pesticides and other contaminants keeps you safe. Plus, Luna's supplement is vegan and non-GMO. It is clear that Luna takes pride in the safety and quality of their sleep supplements.
Pros
Money-back guarantee
High dose of each ingredient
Third-party testing
Cons
Average four-star rating
Inconvenient return process
Some users report grogginess
9
OLLY—Sleep Melatonin Gummy
Candy before bed? No, you are not dreaming—yet! OLLY's melatonin gummies are sure to make you excited for bedtime. These gummies have a healthy dose of melatonin at 3 milligrams per two gummies. With a bit of chamomile, passionflower, and lemon balm, these sweet chewies help to promote tranquility and put your mind at ease. However, the real showstopper is the 100 milligrams of L-theanine. This amino acid is a real star when it comes to calming anxiety and repetitive thoughts (you know, thinking about your to-do lists).
Aside from being a delicious gummy, these supplements are also all-natural, with no added artificial colors or flavors. We will admit that since it is a gummy, it does contain sugar—2 grams per serving, to be exact. However, you can expect any gummy to contain some amount of sugar.
Another great point is the price which is super affordable for a 25-day supply. Unlike other expensive sleep aids, OLLY gummies will not break the bank. One downer is, if you are not satisfied with your purchase, it doesn't appear that you can return this product for a refund. We do appreciate it when companies guarantee their products. Plus, the average four-star rating on Amazon shows that while most customers like this supplement, it is not a mega-hit with everyone.
Pros
A great dose of L-theanine
Very reasonably priced
Contains herbs and melatonin
Cons
Contains sugar
No money-back guarantee
Four-star average rating
10
Joy Organics—CBD Softgel for Sleep
Joy Organics' CBD Softgel for Sleep contains melatonin and an effective 25-milligram dose of CBD per serving—two heavy hitters for sleep and relaxation. Although you might get what you need from these two ingredients alone, we're itching for some valerian, L-theanine, or passionflower to support CBD's effect on sleep. But CBD by itself may do the trick for you.
Now for the negatives—and they start with the price. Although we understand that CBD products tend to be pricey and that third-party testing isn't cheap, be prepared to shell out some serious cash for this sleep aid. At $89.95 for a 30-day supply, start saving money in your piggy bank to keep up this habit. Also, pass on this supplement if you are vegan—it has a gelatin capsule.
We always appreciate third-party testing, especially when it comes to CBD. Joy Organics not only third-party tests, but all of their CBD products are broad-spectrum and THC-free. Plus, their third-party test results are available online. Also, they stand behind their products. Don't love the results? Joy Organics says no problem, return it for a full refund.
Pros
A good dose of CBD per capsule
Contains melatonin
THC-free and third-party tested
Cons
Not vegan (gelatin capsule)
$89.95 for a 30-day supply
No other supporting herbs
Will natural sleep aid supplements make me groggy?
While being able to fall asleep and stay asleep is important, waking refreshed and energized is equally essential. Natural sleep aid supplements often do a great job of helping people sleep better. However, a common concern is feeling groggy in the morning.
Some ingredients—such as melatonin—can leave you feeling groggy the next day, but only at high doses. Also, some people feel groggy after taking GABA-containing supplements. The truth is, it really depends on the person and the dosage for most ingredients.
Melatonin does a great job of helping you fall into a deep sleep, as it supports the natural sleep cycle. But too much of a good thing can become a bad thing. Dosed too high, melatonin could leave you feeling tired and spacy the next day. How much is too much? It depends. Start low and slowly increase (if needed) to find the optimal dose.
In most cases, a natural sleep supplement will not make you feel groggy. If you do notice you feel groggy the next morning, try a different natural sleep supplement. Remember, your body can change over time, so the dose you started with in the beginning may become too high after a few weeks.
Are natural sleep aid supplements addictive?
One of the most appealing aspects of natural sleep aid supplements is the fact that they are not habit-forming. Becoming dependent on any type of supplement is not the goal for most people. Sleeping pills are known for being habit-forming, which is why natural alternatives are a more attractive choice.
You may wonder if, as soon as you stop taking your sleep supplement, your sleep will go back to the way it was before. The answer to that question has many variables to consider. For instance, if you look at screens all day and night and don't stop, discontinuing your sleep supplement (and not changing your lifestyle) may set you up for failure.
On the other hand, if you also manage your stress through meditation, yoga, or some other stress reduction method, you may find that stopping your sleep supplement after some time (along with continuing your new lifestyle changes) may be okay.
What is the take-home message? Lifestyle matters. It can either support or derail your ability to maintain restful, restorative sleep after stopping your sleep supplement.
Can I take natural sleep aid supplements with prescription sleep pills?
If you are currently on prescription sleep medication, use caution when beginning any sleep supplements. Always consult your prescribing doctor before starting any new supplements as they may interfere with your medications. Although some supplements may be okay to take with medications, your case should be assessed by a knowledgeable health care provider to avoid complications.
Some ingredients in sleep supplements could have an additive effect on sleep medications. For example, valerian root and melatonin both support sleep naturally. However, when taken with sleep medications, they may make you feel groggy or have other adverse side effects.
If you are currently taking a sleep medication and are not having restful restorative sleep, or you would prefer a natural alternative, don't make any changes on your own. Always speak with your doctor first. He or she can help you create a plan that is both effective and suits your needs.
What is the best sleep aid supplement?
The answer to this question is, it depends on your individual needs. And that is why we think Get Remrise is the best sleep aid supplement. Get Remrise personalizes their recommendations based on your sleep concerns. Can anything beat customization? If you ask us, we would say maybe an all-expenses-paid trip to Tahiti… but only by a fraction of a percent.
We love the east-meets-west formulation. The eastern herbs follow traditional Chinese medicine, while the western herbs and ingredients reflect the most current trends in health. But honestly, individualization is the real stand-out feature. Just take the quiz, and let the high tech algorithms do the rest.
For us at RAVE, we like to see supplements that have expert formulators, third-party testing, and allergen-free ingredients. Get Remrise checks all of our boxes (and more). We give this supplement three thumbs up (that's right, THREE).
RAVE Recommends
Great sleep is one of the foundations of health, and there is more to it than just the best sleep aid supplements. Pillows, mattresses, and your sleep environment can make all the difference. Check out our favorites for sleeping soundly.
Baloo Weighted Blanket: Did you know that a weighted blanket can help you sleep better by releasing feel-good chemicals? Check out our best pick in this article. Plus, this blanket isn't too heavy and thick so you won't overheat.
Ergonomic Sleep Mask: Want to block out bright lights to encourage peaceful, uninterrupted sleep? This ultra-cushy and comfortable sleep mask is sure to have you sleeping like a baby. Read our review for a full description.
Lucid Gel Memory Foam Mattress: On a budget but want to sleep like a king? This mattress tops our list for price, comfort, and quality. It helps regulate body temperature, so no more kicking off the covers or waking up feeling too hot. Take a minute and read about our top mattresses.
Dr. Kasey Nichols, N.M.D.
Dr. Kasey Nichols, N.M.D. focuses on sleep disorders and drug-free pain management utilizing both conventional and alternative medicine at his private practice,
Onyx Integrative Medicine and Aesthetics
, located in Gilbert, AZ. He served as the Director of Medical Operation and Administration at a national substance abuse disorder corporation with 16 facilities across seven states. He graduated from Cleveland University-Kansas City with a Bachelor's of Science in Human Biology, graduating with honors, and holds a Doctorate from The Southwest College of Naturopathic Medicine. He holds licenses in both Arizona and Kansas. Dr. Nichols has given numerous talks to professional organizations, given interviews for newspapers across the United States, and numerous television news interviews with ABC 15/CW 61 in Arizona, Channel 3 in Arizona, and others. Dr. Nichols has appeared in
Cosmopolitan
,
Reader's Digest
,
WebMD
,
Healthline
, and many other health and lifestyle publications.