Hey, fellas — put away those khaki shorts and flip flops.
It's time to change things up. This goes for your clothing, but also your cologne, and even your underwear.
How old is that baseball cap, anyway? And isn't it time for a new beard trimmer? This season, it's all gotta go. But let's face it, it really can sometimes feel like there aren't a lot of options for men to branch out in terms of fashion and style.  
I mean, how many pairs of pleated slacks and collared dress shirts can a guy own?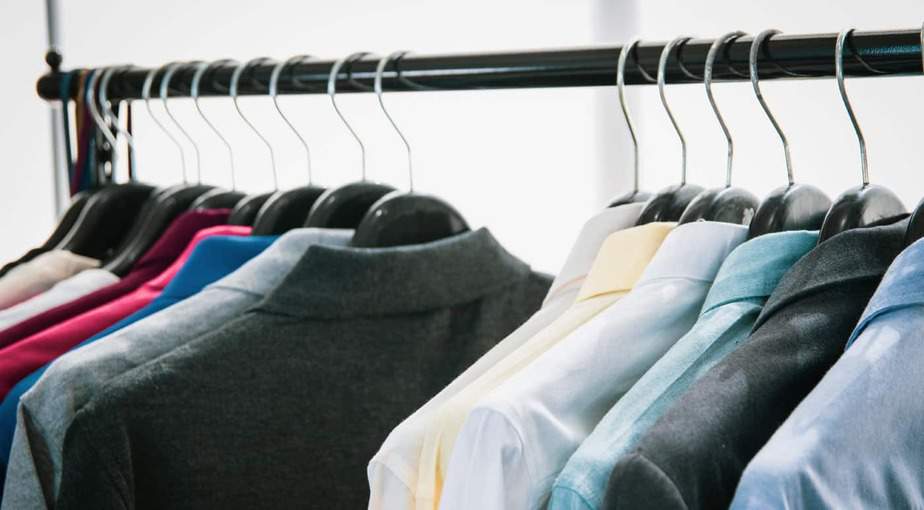 To this, RAVE says don't believe the hype. The world of fashion and style has changed a lot, opening up a whole world of choice for men seeking a style makeover.
So in honor of the colder seasons (which have now arrived), take some risks. Here's our complete guide to men's style for fall and winter 2019 and 2020. 
What Should Men Wear for Fall/Winter Fashion?
Why do we wear the things we wear? What makes it OK in some societies for women to wear a skirt, and not OK for men to wear skirts? Of course, fashion is a choice, and social norms and expectations shift from one era to the next, and from one culture to another. People really ought to feel free to wear whatever they want to wear, whenever they want to wear it. 
But even now, certain societal norms continue to dictate that some clothing is acceptable in certain situations, while others are not allowed. 
Black mesh tank top at the club might be awe-inspiring, but that same style for a job interview may not have the same positive reaction. 
But it's weather, even more so than society, that dictates everyday fashion choices. The winter months can be especially unforgiving and being caught in the wrong kind of outfit on a particularly brisk day can be highly uncomfortable.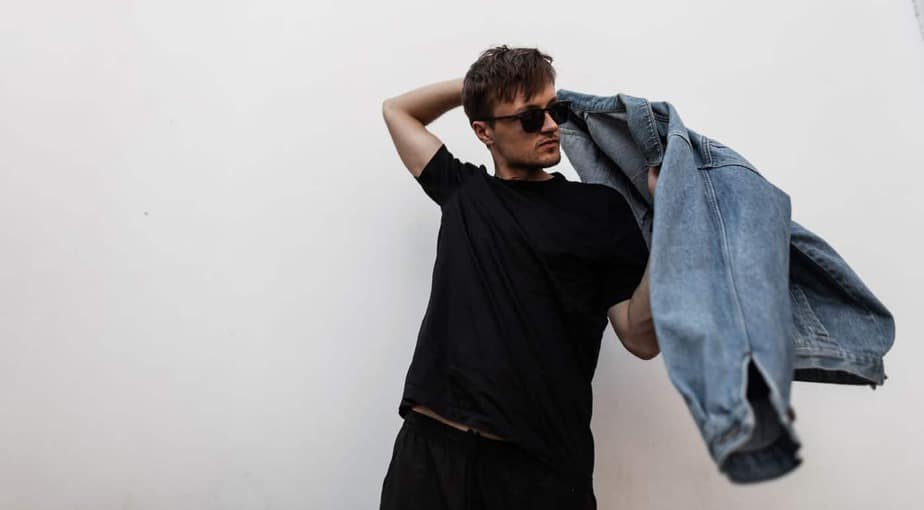 Still, just because those of us who live in colder states have to layer up, it doesn't mean we all have to look like eskimos. That's what RAVE came up with a complete guide to men's style for fall/winter 2020. So, what should men be wearing this winter?
Let's examine one of the most persistent articles of clothing in the closets of men, no matter what era and not matter what part of the world they might live in: pants.
When Did Men Start Wearing Pants?
Trousers — the true survivor in the world of men's fashion, the cockroach of menswear.
Turns out, men have been wearing pants for a really long time, and the reason why has everything to do with the primary mode of transportation and warfare from way back when: horses. 
Ever tried to ride a horse in a tunic? Neither have we, but we're pretty certain it ain't easy.
Roman soldiers put some pants on around the first century AD and, centuries ago, the Chinese switched from robes to pants to maintain a tactical advantage over invading hordes of (pants-wearing) Central Asian horsemen. 
It was an arms race of sorts, and the weapon in question was pants. 
Over time, riding on horseback spread all over Europe — from warriors and knights to men of high society — and so, in turn, did pants. To this day, pants remain a mainstay in the closets of most men.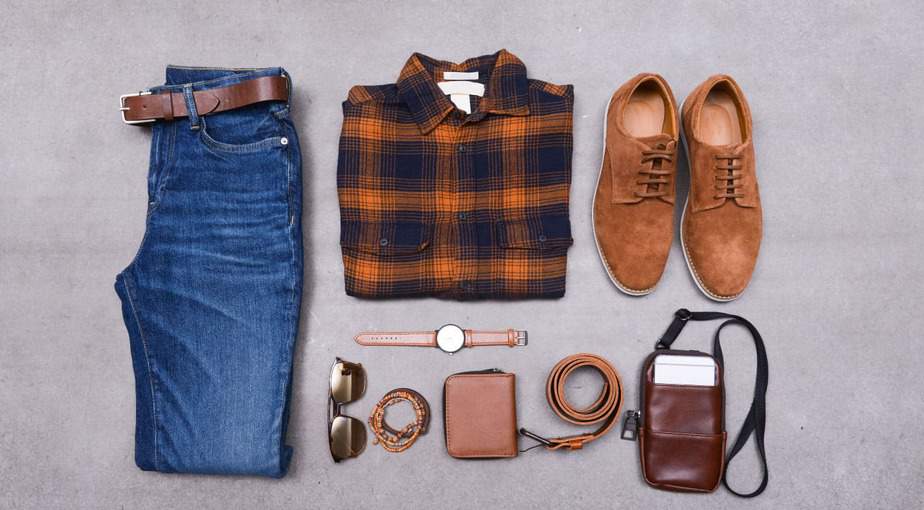 What is the History of Neckties?
Neckties may not be as common as they once were, but when it comes time to look fancy or professional, most men still reach for one. But how did a bit of cloth tied around our necks come to be associated with such power and prestige? 
The answer takes us all the way back to 17th century France, to the court of King Louis XIII.
Old King Louis hired Croatian mercenaries. The mercenaries wore bits of cloth tied around their necks. It served a purpose for them, tying together the tops of their coats, but King Louis thought they looked fab and said, "Everyone must begin wearing cloth tied around their neck at once!"
And so men did, and the cravat — still to this day the french word for a necktie — was born. The trend stayed popular throughout Europe for over 200 years.
Closely related to the cravat, the modern necktie didn't really come about until the 1920s, when innovations in fabric led to the development of tie knots that most modern men would recognize. 
Over the years skinny ties, fat ties, and no ties have come in and out of fashion. But nevertheless, the necktie remains one of the iconic pieces in any man's wardrobe. 
Which brings us to fall and winter 2019 and 2020. How has the world of men's style changed, and what has stayed the same? 
You're about to find out.
Methodology
While researching this complete guide to men's style for fall and winter 2019 and 2020, RAVE Reviews broke down men's style into nine primary categories:
Shirts

Pants

Jackets

Boxer briefs

Socks

Cologne

Hiking boots

Deodorant

Razors 

Beard trimmers

Multivitamins

Backpacks
We are particularly well-suited to break these aspects of men's style down given our extensive research into each product line for previous product reviews. When it comes to hiking boots, for example, we know what we're talking about. 
We then checked in with all the taste-makers and style mavens to paint a complete picture of what men's style will be all about this fall and winter.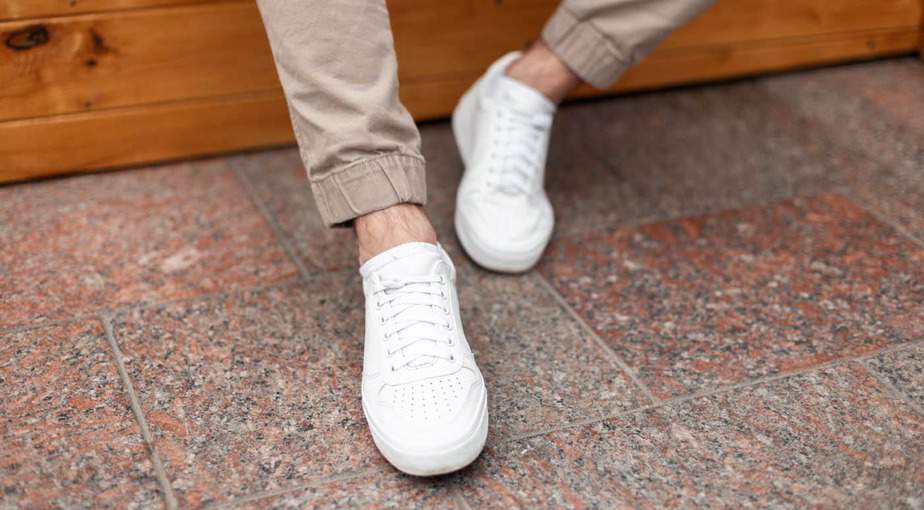 We looked at the following trends:
Accessorizing the product

Technological advancement

Fashion

Trends in sustainability and eco-consciousness

How to shop for the product
…and a whole lot more.
So if you're a guy looking to change-up your style, or just get a head start on what everyone will be talking about this upcoming season, you've come to the right place.
Here's RAVE Review's complete guide to men's style for fall and winter. 
Complete Guide to Men's Style for Fall/Winter 2020
Shirts
Even if your lifestyle is best summed up by "suns out guns out," sometimes you're just going to have to put on a shirt. But what kind of shirt should you wear this fall and winter? 
From classic cut to denim shirts, and from shirts with zippers to shirts with bold prints, here's what you need to know:
Classic cut shirts never go out of style because they're all about proper proportions: accentuating your arms, chest, and shoulders, while tapering in all the right places to cloak your, well, poochy parts.
Any guy will benefit from having a good selection of classic-cut shirts in his collection. In 2020, looks for what designers are calling the "semi-fit new model" shirts. This cut does hamper movement a bit, so if you're an active guy on the daily, you might want to look elsewhere.
The military-style shirt is always a good look, making a statement somewhere between "I've seen some things you wouldn't even understand" and `70s gonzo filmmaker. When shopping for military-style shirts, look for greens, browns, and yellows, with big buttons.
Best part about military-style shirts is the go well with any pants: from khakis to jeans.
Denim has come a long way from its utilitarian roots, becoming a lot more versatile: choose a shirt made from a thicker denim for the winter months, or something light and breathable for the summer. 
Plus, denim is easily dressed-up for the office, or dressed-down for after hours.
Bold Prints, Zippers, and Silky Shirts
Finally, in 2020 it's OK to be bold with your shirt choice, from unique prints to zippers and silk. Picking a shirt with a zipper makes putting it on and taking it off a lot easier, but might be a little too out-there for the office environment. 
This could also be true for prints, depending on how outlandish the pattern is that you choose — and trust us, there are some pretty outlandish options out there. 
Silk shirts on the other hand signal luxury and class whether that's on a night-out, in the office, or at a wedding.
Here are our recommendations for men's shirts: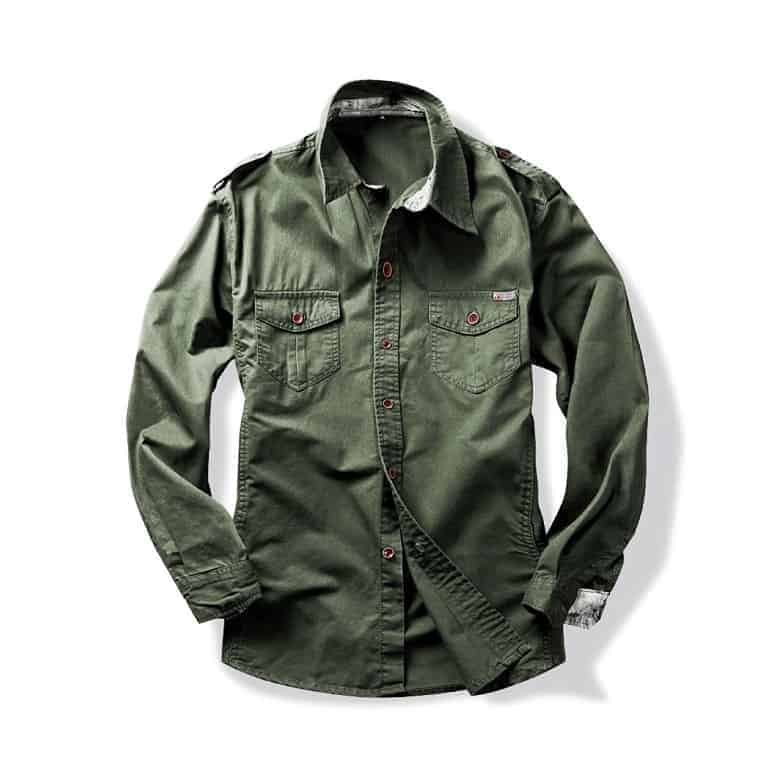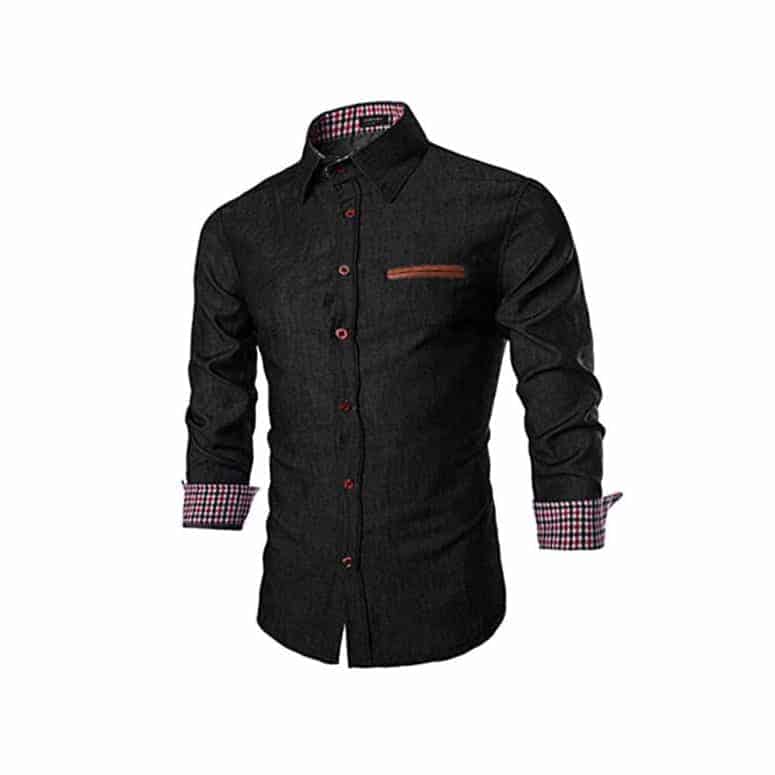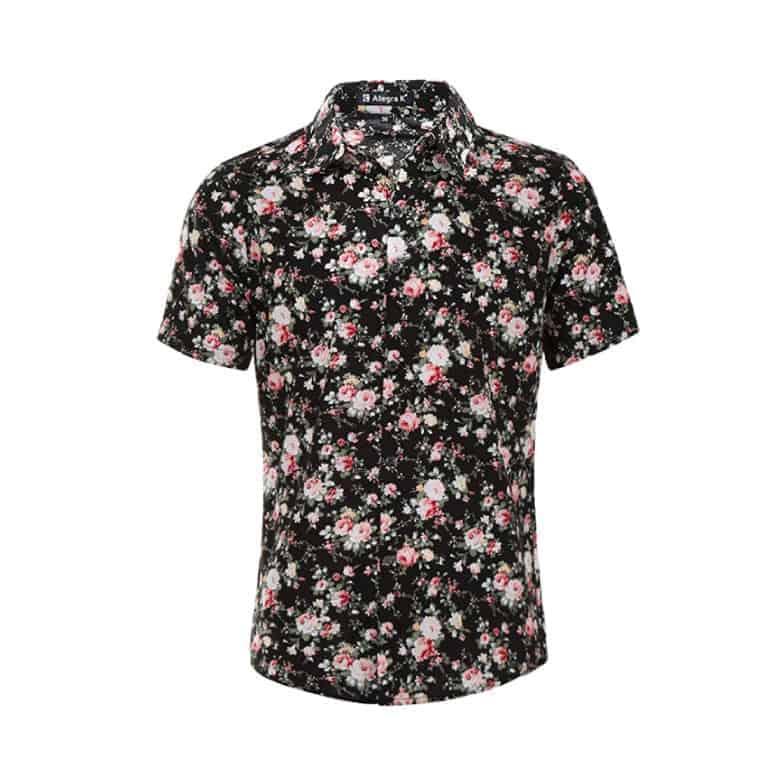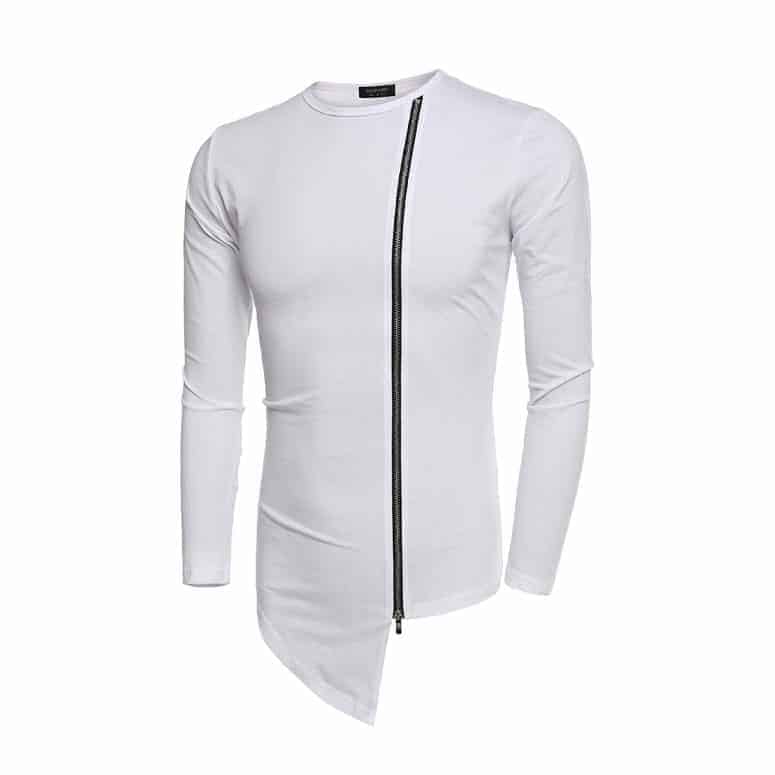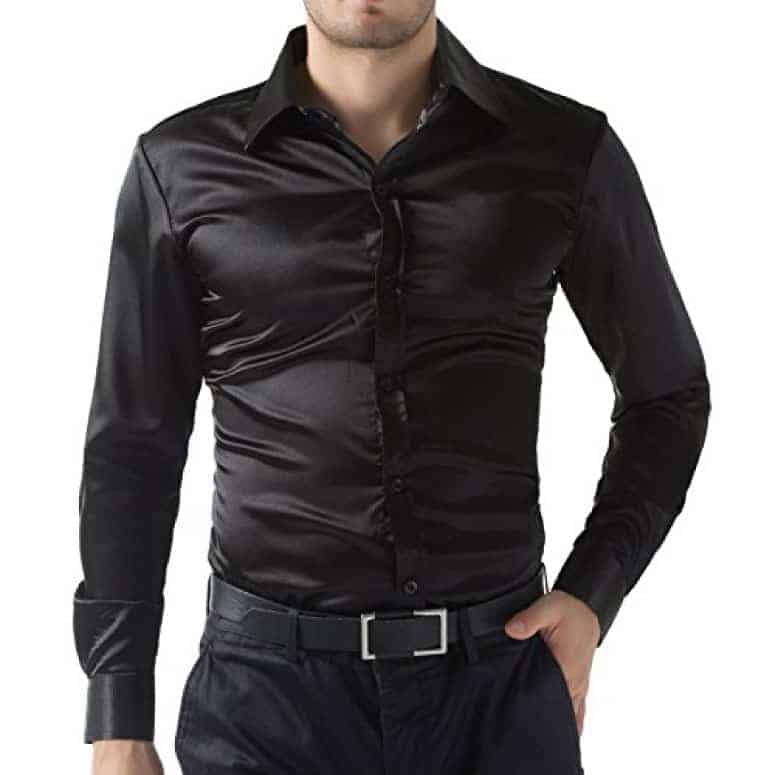 Pants
If you're anything like us here at RAVE Reviews, a good day is any day when pants are optional. On those tough days when pants are required, though, don't just go for the same old khakis. 
Here are some pants to wear in 2020 that will keep your like right on trend.
Fitted around the thigh and extra-wide around the calf and ankle,  flares were a staple of fashion in the 1970s. In 2020, flares are back. Wear them with a turtleneck or fitted shirt, or go with a simple hoodie or t-shirt instead. 
Going even further back than the `70s  to the 1940s, the next trend in men's pants are high-waisted trousers, a popular look from the WWII era. Versatile throughout the seasons, high-waisted trousers go well with a button-up shirt or just a t-shirt. In 2020, it's your choice.
Some fashion experts say winter 2020 is time to wear nothing but leather, head to toe. What's for certain is leather is in style, acceptable on the street or even in some board rooms. And these days, leather is available in a lot more than just black. 
Here are our recommendations for men's pants: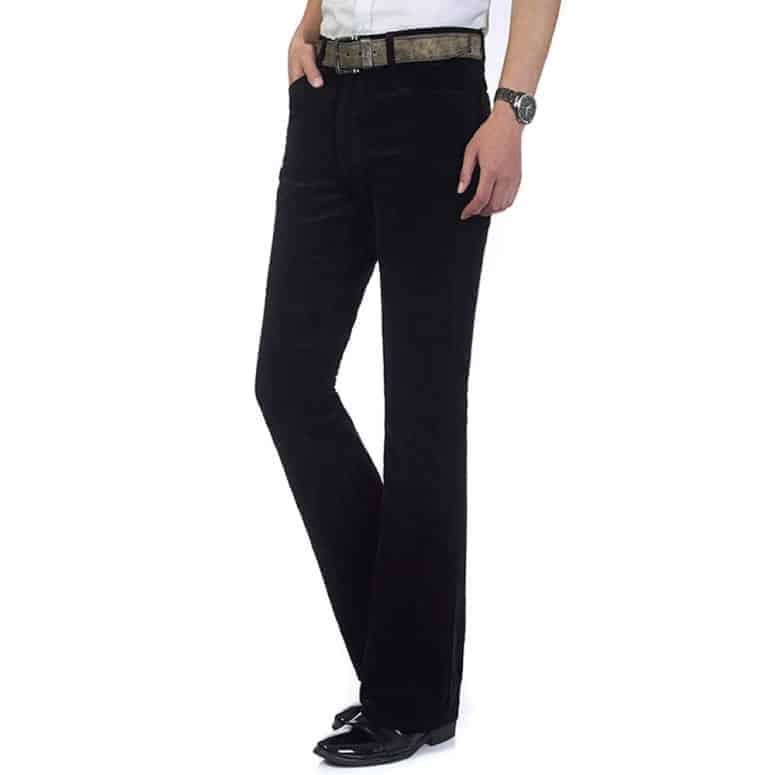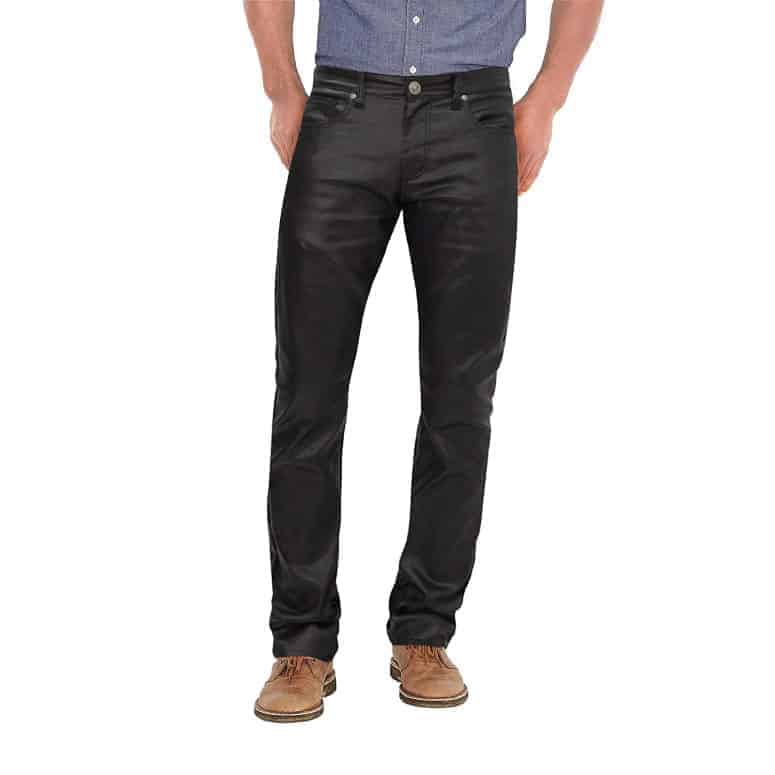 Jackets
Any fashion upgrade needs to include a new jacket, especially as temperatures drop during the colder season. The right jacket needs to be functional, in order to keep you warm, but jackets can also make a fashion statement. 
Follow our guide to men's jackets and you'll be warm and on-trend this fall and winter. 
A timeless look, bomber jackets are in style this year. Bomber jackets are relaxed and versatile. Once made from cowhide, bomber jackets are now made from nylon, and all sorts of other material. So no issue there, if you're vegan. 
To complete that WWII-era look, wear your bomber jacket with a pair of high-waisted pants.
Another timeless piece to have in your wardrobe is a biker jacket, and wearing one in 2020 will keep you looking fresh. A jacket complete with zippers and studs will only complete the look, no matter if you choose a long or short option.
If you're feeling adventurous, wear your biker jacket with a pair of leather pants.
But maybe you just need a jacket to, you know, stay warm. You're in luck, because a shearling jacket will do the trick. Shearling jackets have a woolly interior extending up into an oversized lapel, and a cowhide exterior. These days, all those parts of the jacket are usually synthetic. 
Available in a wide variety of colors and variants, no question shearling jacket will keep you warm this fall and winter. 
Here are our recommendations for men's jackets: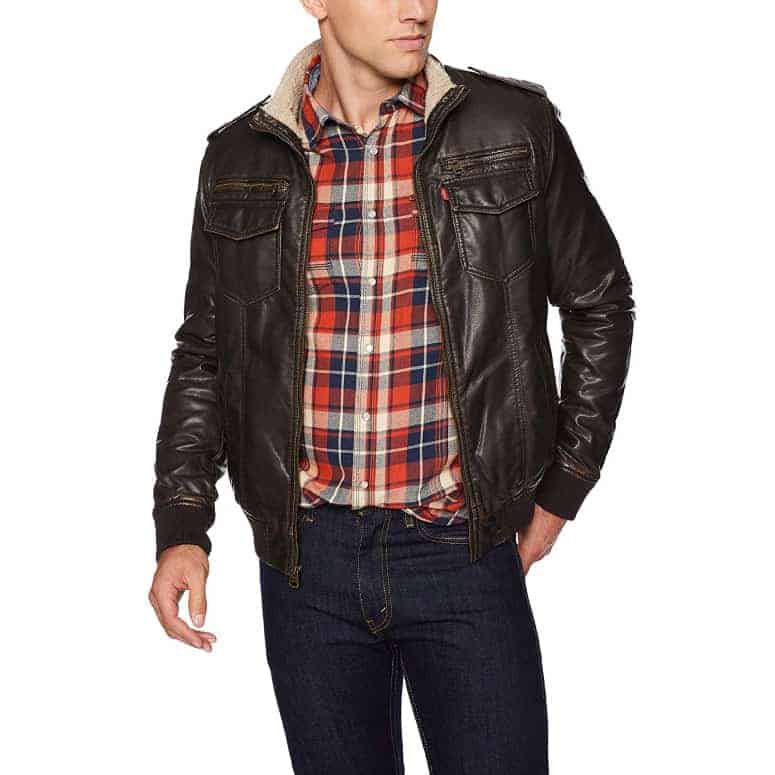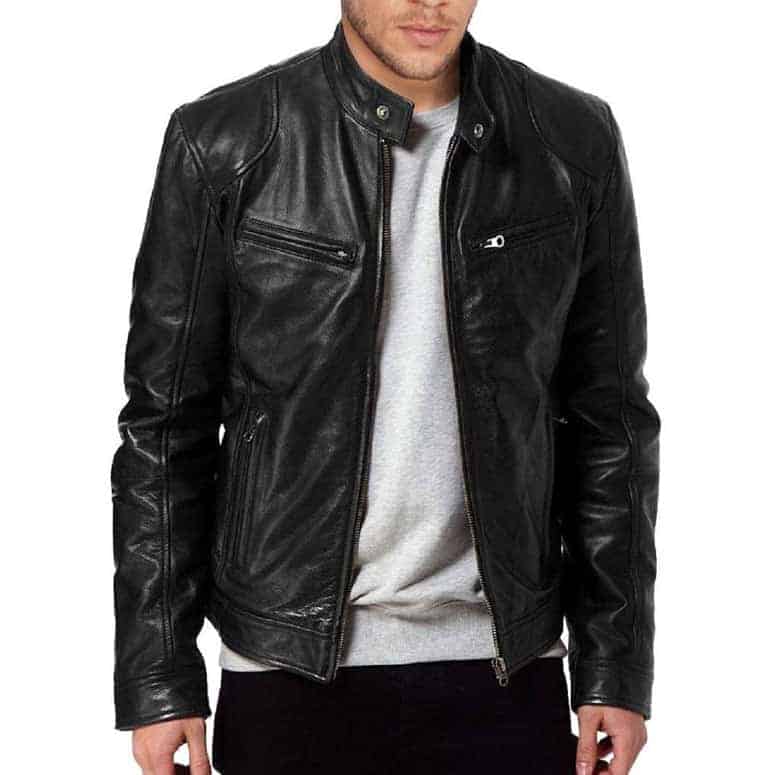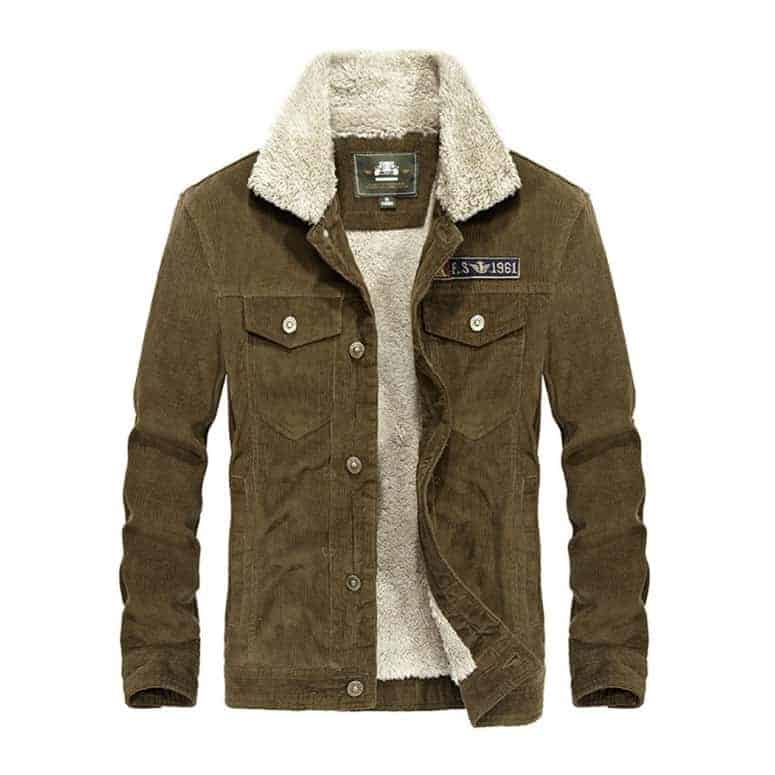 Boxer Briefs
Any style makeover this fall and winter should include the bottom of … well, your bottom. So let's now talk about your boxer briefs. 
Like everything these days, sustainability is the word in men's underwear. Your underwear should be made from natural fabrics with antimicrobial properties to keep you fresh. Meaning that yes, in 2020, it's important for every guy to stay woke — and that includes their underwear. 
Here are a few other trends to look out for when shopping for new underwear this fall and winter:
Variety is the spice of your underwear drawer, and when it comes to men's underwear, patterns are in, and that goes beyond the simple black 'n' white checkerboard pattern we're most familiar with.
In addition, the color and size of the pattern says a lot about your personal style, whether rugged is what you're looking for or something fancy is more what you're after. Checkered prints do tend to look a little more whimsical than plaid, which is most often associated with lumberjacks and a hard days work. 
But patterned underwear is certainly not limited to plaid and checkers. These days you can find all sorts of geometric prints, like net-inspired patterns or even an artistic mosaic. 
Bright Colors Aren't Just for Women
Green underwear for St. Patrick's Day? Pink underwear for Valentine's Day? Men shouldn't be afraid to wear colorful underwear, and this year we hear blue is particularly in style. 
If green is what you're after, consider a performance-oriented brand, since they tend to be made with brighter colors anyway. As far as pink is concerned, pink is in for all sorts of men's clothing this fall and winter, and that includes underwear. 
That's not just for Valentine's Day. If you go for pink underwear, it means you're willing to leave behind harmful gender stereotypes and broaden your horizons.
And while you might not expect blue — a cool color — to be a good choice for the fall and winter, more than anything, blue says that under pressure, you're calm, cool, and collected.
Black is Never Out of Style
But nothing says calm, cool, and collected quite like the color black, and choosing black underwear means you'll be right on trend this year.
Your underwear doesn't have to be solid black, however. Lots of designers are adding colorful highlights to their black briefs, or a clean white waistband, because maybe the best thing about the color black is it makes every other color look better, and a pair of black boxer briefs will make you look better too.
But more than anything, when shopping for underwear fit matters most, no matter what year it is.
Here are our recommendations for men's boxer briefs: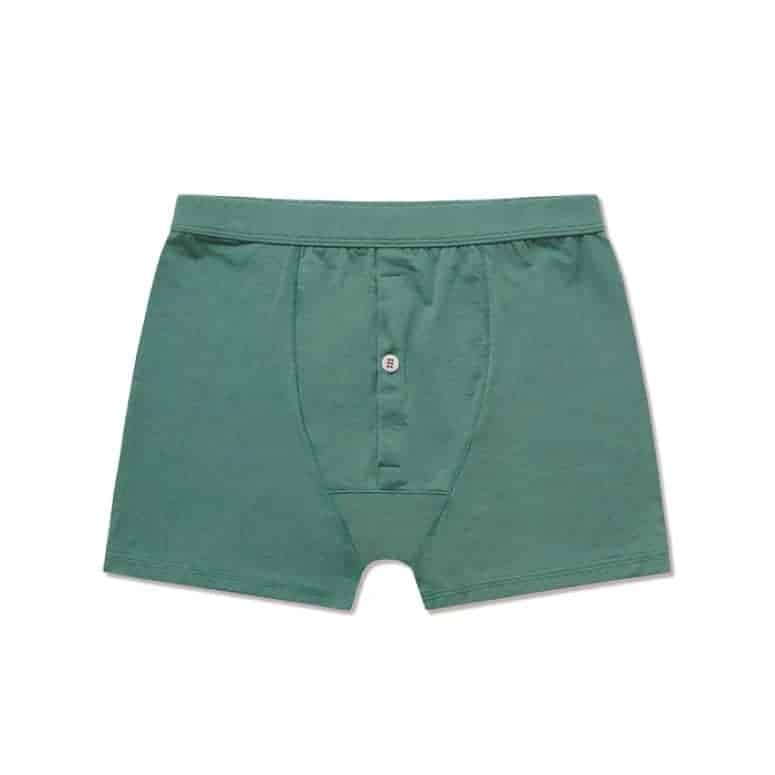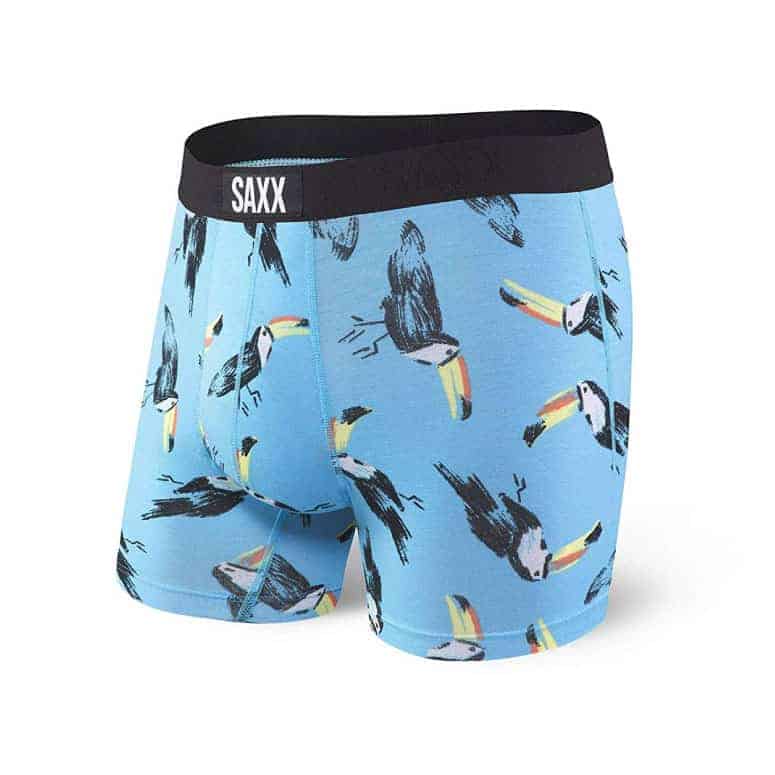 Socks
What's that old saying? "The socks make the man." Ok, maybe that isn't an old saying at all, but it should be. A little like your underwear, socks are an underrated part of any man's style. 
A bad pair of socks can mess up a good pair of shoes — and what about socks with sandals? And in what situations are novelty socks OK? Spoiler alert: Never. 
Here are a few other things to look out for when shopping for socks in 2020:
What once was a fashion no-no, socks with sandals, has come to be a fashion statement. Just be sure it looks intentional, and not like your dad when he's out for an afternoon playing mini-golf. 
I mean, Tyler the Creator's been spotted in sandals and socks and what's OK for Tyler is OK for you.
Here's a pro tip: if you choose to wear socks with sandals, choose socks that are as close as possible to the same color as the sandals. That will tie the look together and add an extra level of intentionality. 
Nobody likes a cankle — that bulky look when your socks are all bunched up around the top of your shoes. To solve this problem, pull 'em up! Even with shorts! But again, just make sure it looks purposeful. 
And if you're headed somewhere formal or dressy then always, always, always pull those socks up.
White is for More than Just Sports
White socks used to be strictly for the playing field, but no longer. This year, you can wear white socks with your dressy attire as well. Just bear in mind, white socks with dress pants will make a fashion statement that's straight out of the `80s. 
But that's what makes it so great: white socks with dress are so wrong, they're right, whether it's 1980 or 2020.  
Planning to wear a pair of socks to a staff meeting that say, "This meeting should've been an email"? If you do, turns out the joke's on you. When it comes to socks, stick to print or solid colors, but leave out the jokes.
But just like underwear, fit and comfort are important when shopping for socks, as well as natural fabrics with anti-fungal, antimicrobial, and moisture absorbency as well. Are your socks certified by GOTs (global organic textile standard)? Even better. 
Here are our recommendations for men's socks: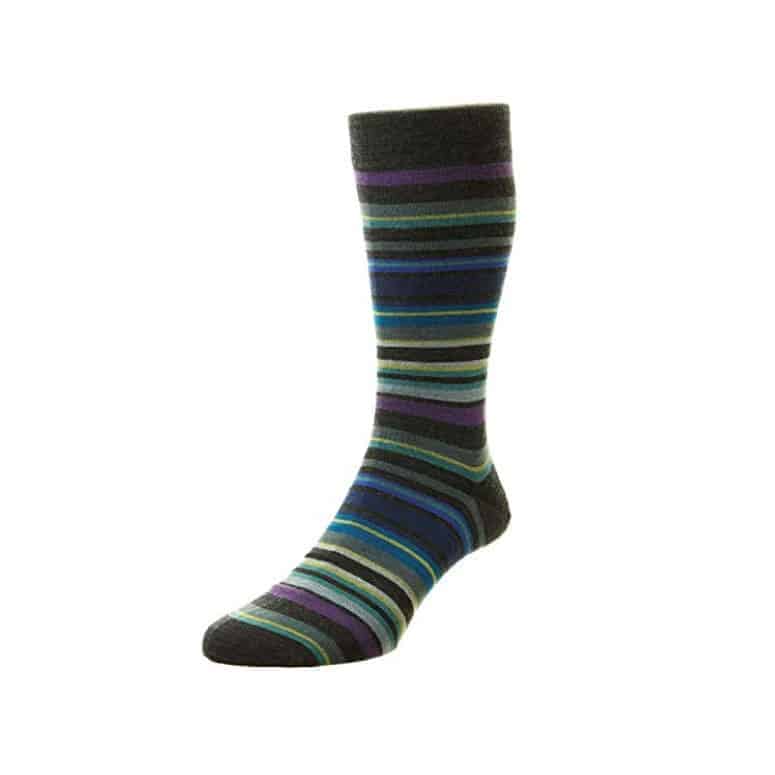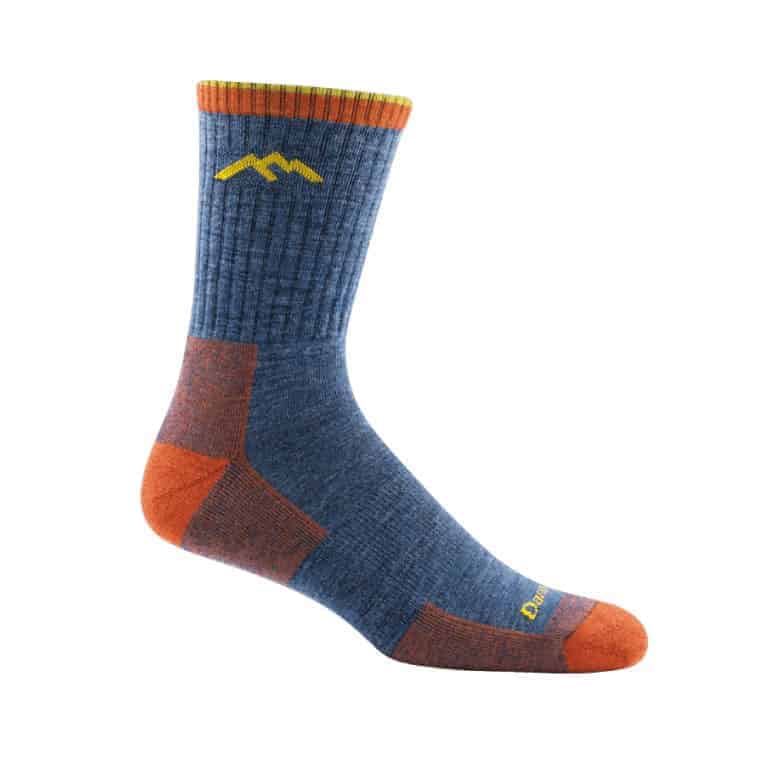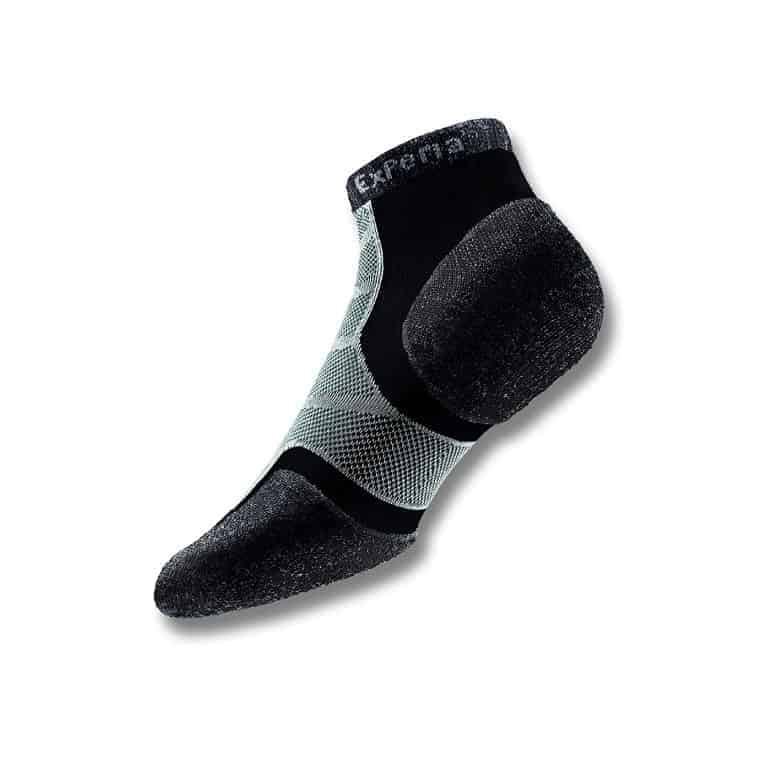 Cologne
Cologne is an essential part of any guy's style regimen. No matter how dialed in your fashion game is, stinking like a weasel just won't do, and neither will smelling like nothing at all! 
A good scent makes a good first impression. 
Here are some pointers to keep in mind when shopping for new cologne this fall and winter: 
If it doesn't pass the smell test then give it a pass
Why would you buy a cologne without smelling it? And if you've got a special someone in your life, you might want to let them take a sniff as well. 
Go with your gut when shopping for cologne: start by selecting a bottle you find visually appealing, but trust all your senses before settling on a new cologne. Most of all, make sure the scent aligns with who you are as a person.
There's that word again: natural. Natural ingredients are particularly important when buying a new cologne. To find a sustainably-produced cologne, RAVE Reviews says stick with smaller brands.
Big brands spend a fortune on stuff like celebrity endorsements. It's the smaller brands that put that money back into their product, making their fragrances from as many natural, sustainably sourced ingredients as possible.
Also, stay away from cologne brands that make more than just cologne. Instead, look for a brand that's only priority is making a quality fragrance. 
In addition, you can feel certain that if your cologne manufacturer has been in the business for awhile then they must be doing something right. 
If you're new to cologne, keep it fresh and simple. Try classic, recognizable scents like lavender or citrus, and choose a fragrance with too many ingredients. Woody aromas also work well for fall and winter.
Don't forget when shopping for a new cologne to give it the skin as well as the smell test. The chemistry in cologne can react unpredictably with different skin types. 
You wouldn't want to find a fragrance you really love only to find it doesn't have a good reaction with your skin.
Here are our recommendations for men's cologne: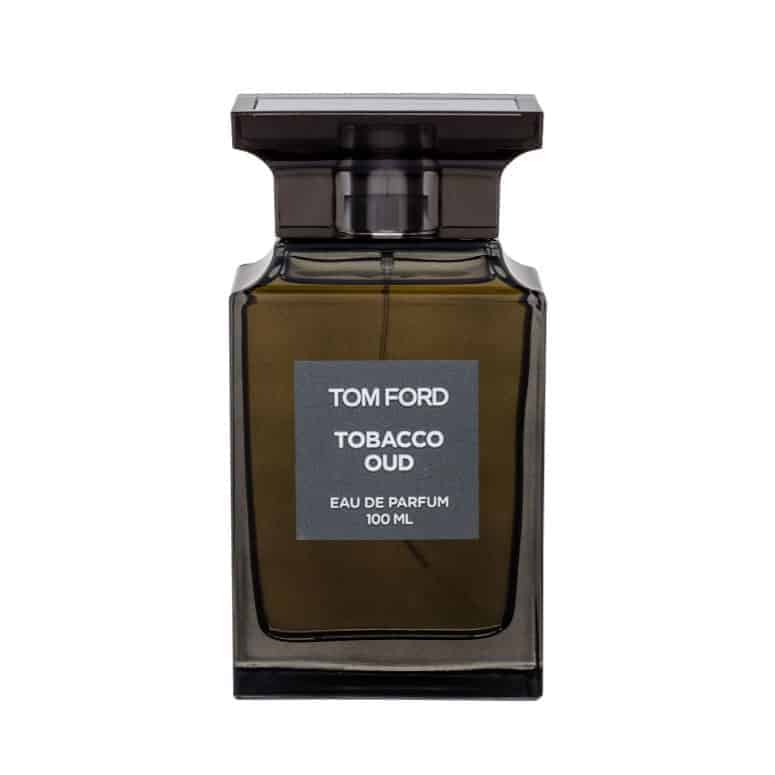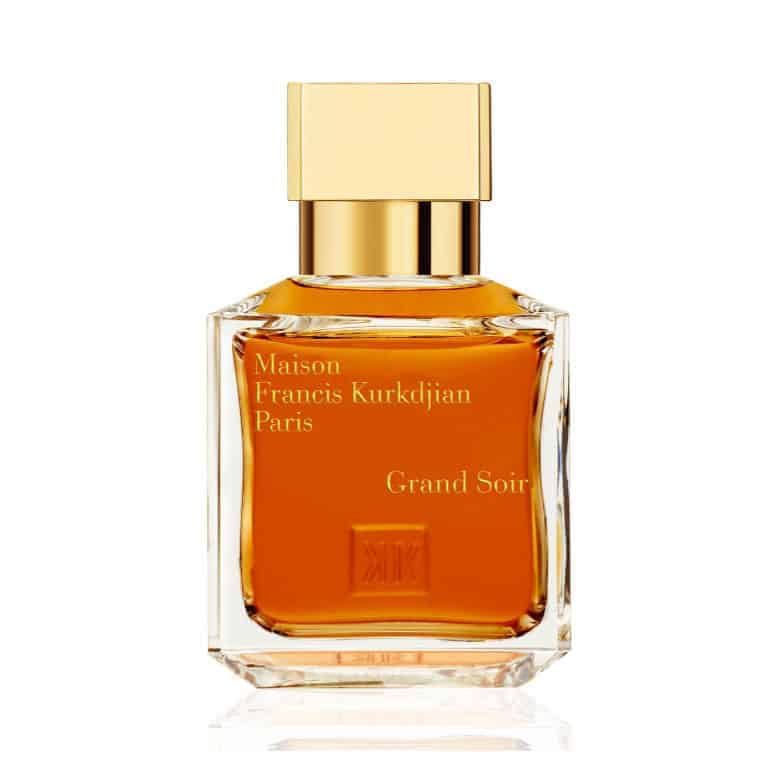 Hiking Boots
You more the outdoorsy type? Switch up your trail style with a new pair of hiking boots. But not all hiking boots are meant for the trail. Some hiking boots make a fashion statement. 
Here are a few things to look for in a new pair of hiking boots:
Match your tough boots with a tough fabric
If you're wearing hiking boots that could handle all sorts of crazy conditions out in the backcountry, then you better couple those boots with some tough fabric elsewhere in your wardrobe, fabrics like denim, wool, or even a cable knit sweater.
Hiking boots mean lots of layers
Rocking a nice pair of waterproof hiking boots on your feet means you'll want to wear lots of layers up top as well. 
We suggest a buffalo-check shirt, a thick-gauge roll neck and thick outer layer, and thick knit socks. Be sure to keep all colors neutral.  
If your just hitting the town with your favorite pair of hiking boots, stick with jeans — fitted, but not too skinny, and a darker shade is also best.
Hiking boots are not just for the trail
Yes! Hiking boots can pair well with more formal attire. To pull this look off, however, go for wool trousers, a collared shirt, and a heavy coat. 
It all goes to show hiking boots aren't just for hiking — though they're certainly good for that as well. 
Here are our recommendations for men's hiking boots: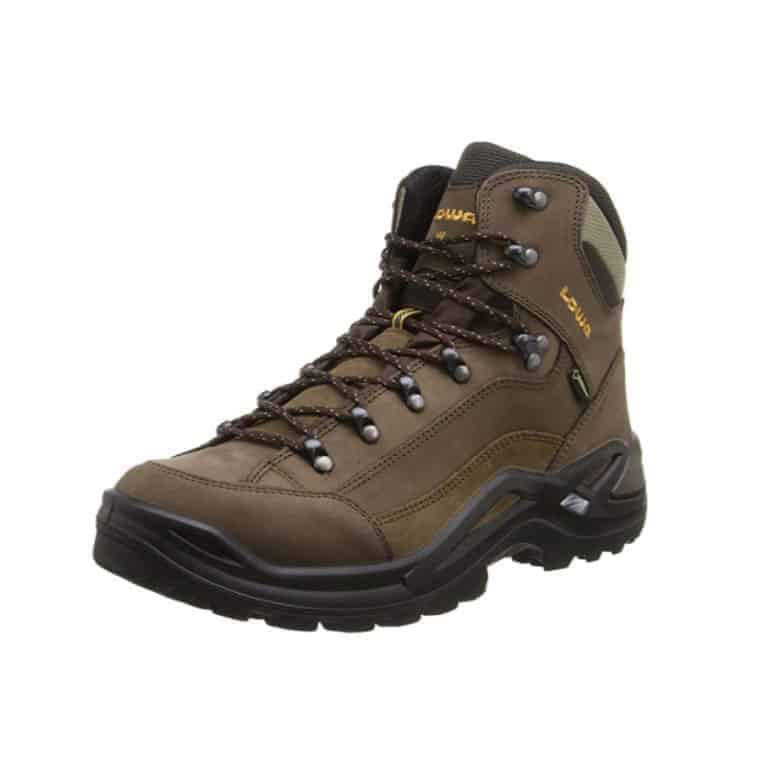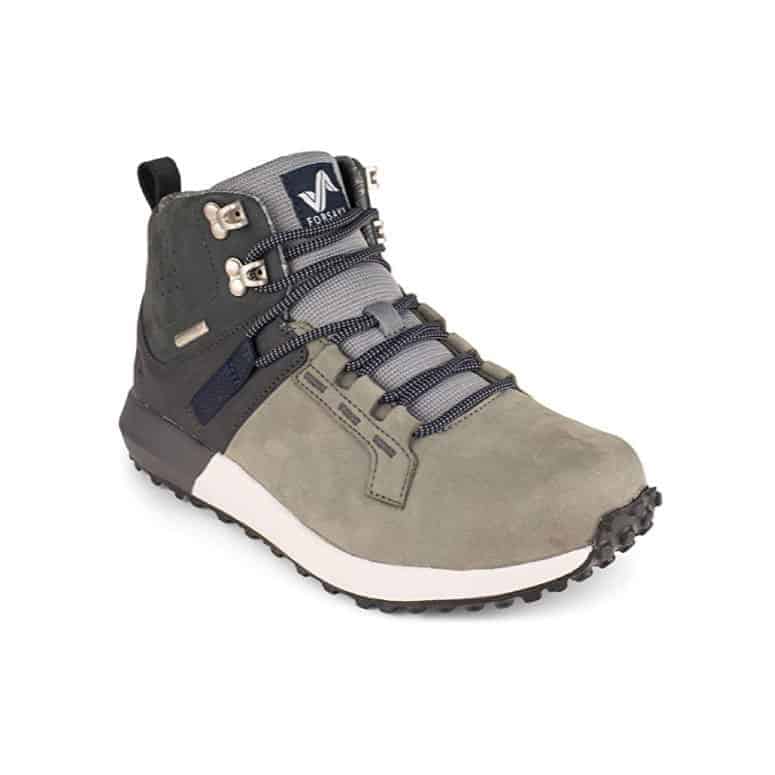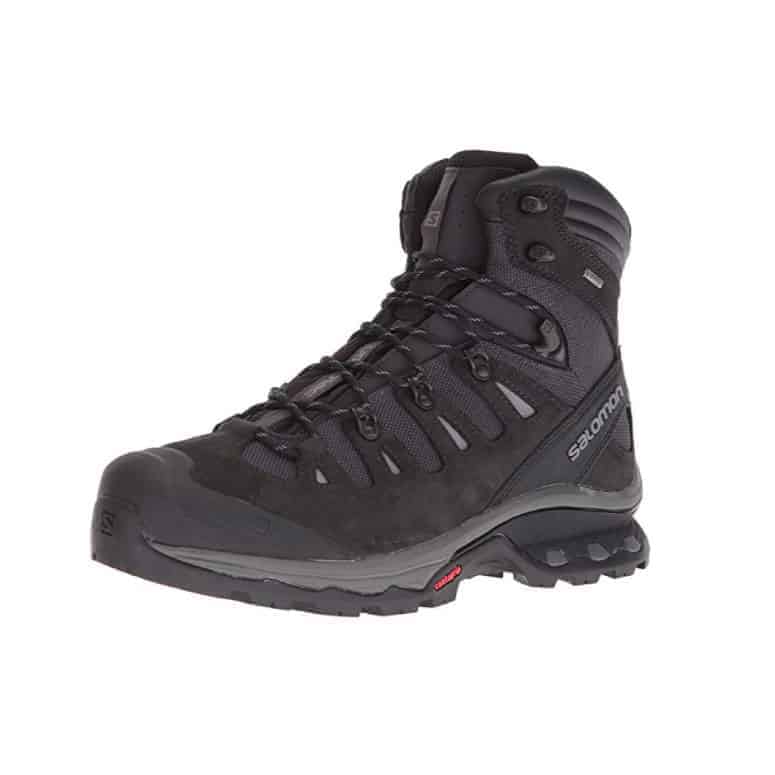 Backpacks
Let's now turn to backpacks, a key part of any man's style. Are you always on the go? Or do you just something to help you safely haul your laptop back and forth from the office? Either way, there's a backpack for you.
If you're plunging into the backpack market this year (and we really think you should) then follow these trends and styles:
Classic-style backpacks aren't just for kids
Maybe wearing a backpack makes you feel like you're back in grade school. But in fact, the traditional style backpack never goes out of fashion, and can be a really easy way to get your stuff where it needs to go safe and sound. 
For large capacity, go for with a duffel-style backpack
Are you haulin' around a lot of stuff on the daily? If so, go for a duffel-style backpack. With a timeless look and high capacity, duffel packs are in style this year.
Speaking of timeless, all sorts of vintage-style backpacks are in style right now, from the snap style backs, to a regular old rucksack. When it comes to backpacks in 2020, everything old is new again.
And when it comes to backpack design and construction, solid colors, cammo, and faux leather are always a great place to start. 
Here are our recommendations for men's backpacks: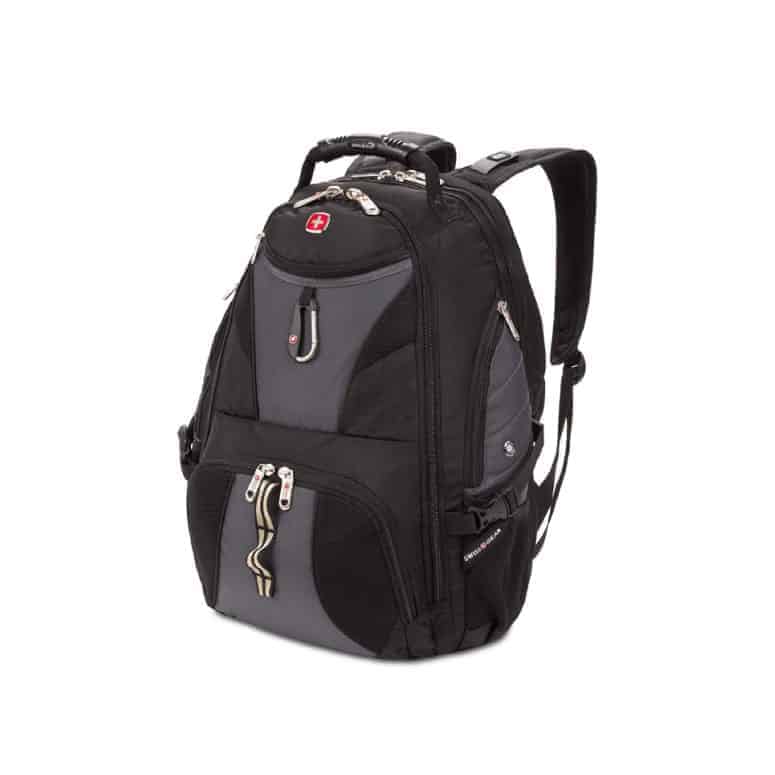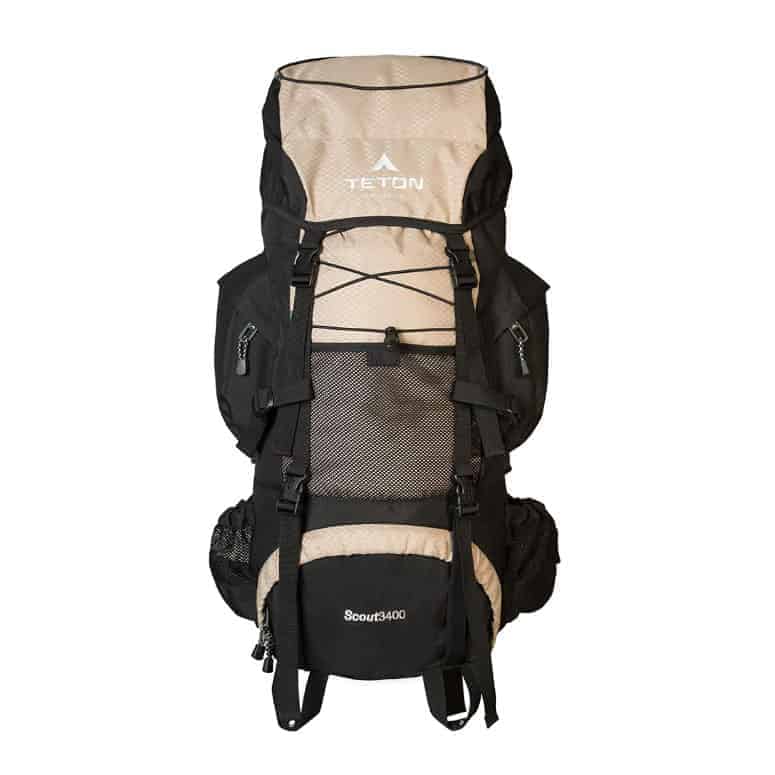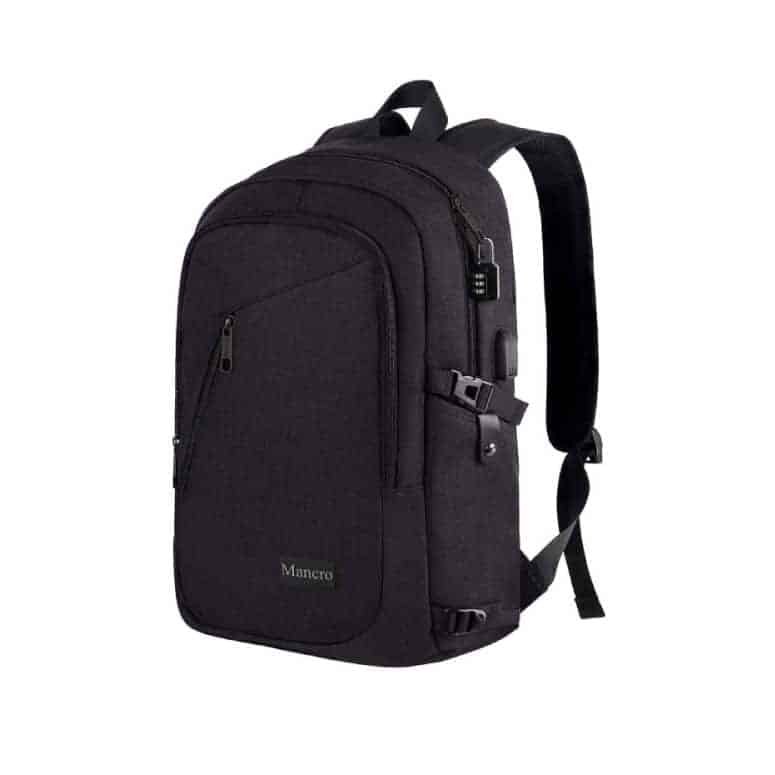 Deodorant
A style change-up won't work if you be stinking up the place. Smell like a peach–a tough, manly peach–with the next set of product in our style guide, deodorants. 
How complicated can deodorant really be? Turns out, very complicated, as you'll see in this rundown of this year's deodorant trends.
Plastic waste has long been a concern in the deodorant industry, and to combat this issue many of this year's most on-trend deodorants come in a jar or a paste. 
Some even come with no packaging at all, except a cardboard box. While still other deodorants now come packaged in recyclable card stock, cork, bamboo, or wax casings. 
When changing up your deodorant game this fall and winter, we say go for reusable glass, metal containers, or even a refillable option.
Probiotics and prebiotics for your armpits
Yes, probiotics and prebiotics have worked their way into the deodorant industry. This isn't as crazy as it might sound because the root cause of most body odor is in fact bacteria. Traditional deodorants take on stink by killing off odor-causing bacteria.
But as we've learned in other areas of our bodies, bacteria isn't always a bad thing, and concentrations of the wrongs kinds of bacteria can actually make BO worse! 
So to keep a well-balanced armpit biome in 2020, choose a prebiotic or probiotic deodorant. 
Fight pollution with your armpits
Did you know cosmetics, perfumes, and deodorants contribute as much to air pollution as car exhaust? Particularly antiperspirants. In addition to all-natural ingredients, some deodorant manufacturers in 2020 are adding anti-pollution formulas to their deodorants.
Who knew deodorants were so complicated? 
Here are our recommendations for men's deodorant: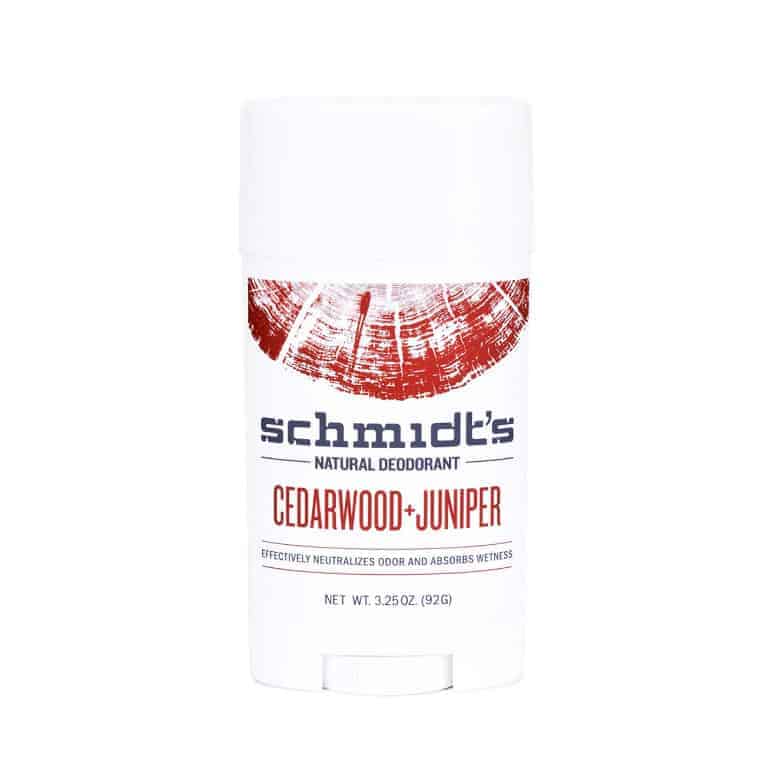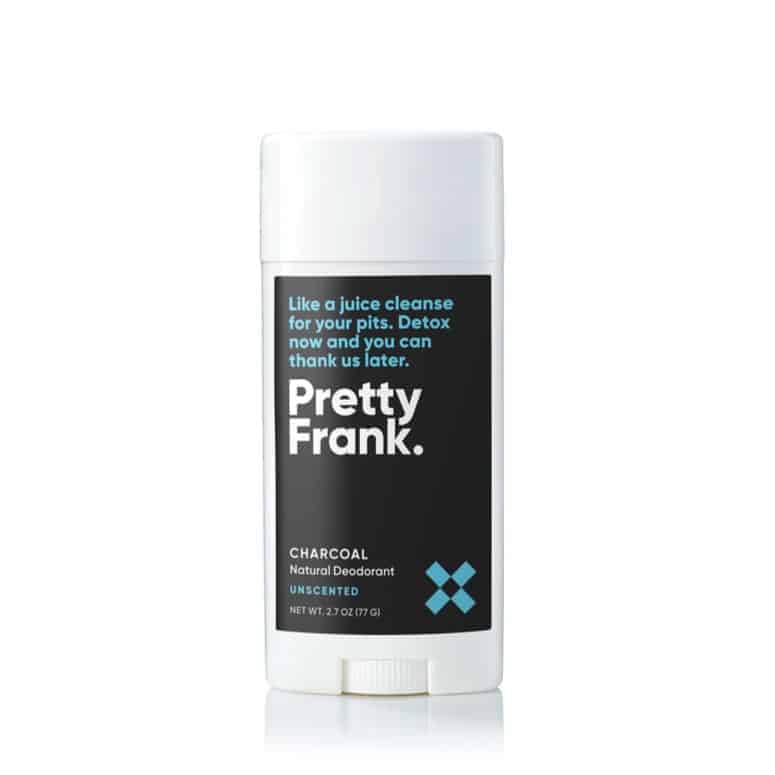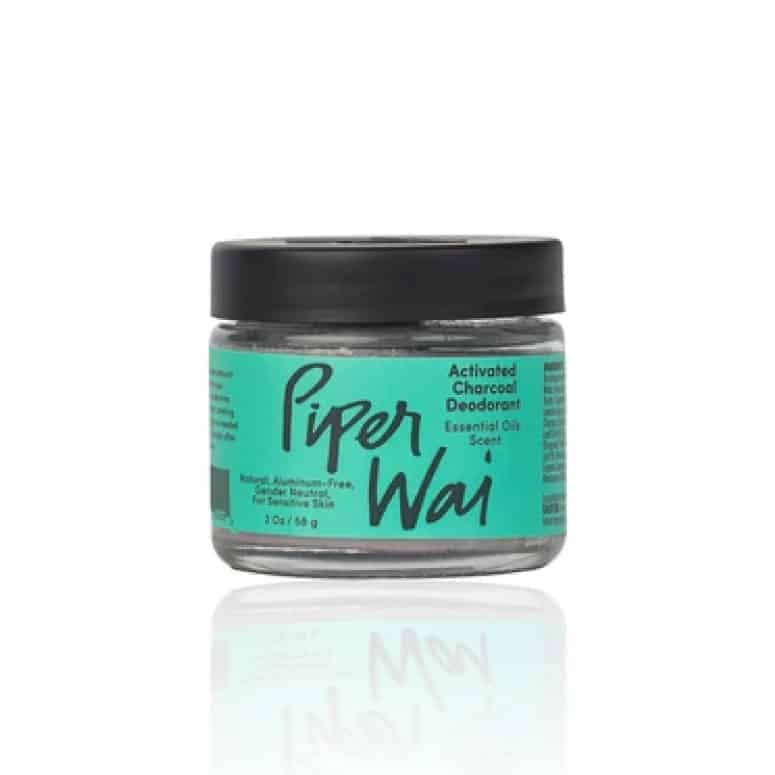 Razors and Beard Trimmers
Whether or not you're clean shaven, or if a beard is more your style, there's a lot to know about razors and beard trimmers.  Because no matter what style choices you make this fall and winter, you have to keep your facial follicles in order. 
But first let's answer the most important question in men's style 2020: are beards still in? The answer is yes, though unlike the long and unkempt beards that were popular in the past few years, this year it's in style to keep your beard neat and trim.
Which makes it even more important to have a good beard trimmer. 
Technology and environmental impact
Of course, technology has worked its way to the world of men's cosmetics, like it has everywhere else, as well as efforts to minimize the environmental impact of disposable razors, and improved battery life for beard trimmers.
Another trend in the razor and beard trimmer industry is for high performance and multifunctional products. Meaning more beard trimmers are energy efficient, all in-one-units, designed for a lifestyle on the go.
If you're going to grow a beard in 2020, the style mavens say to keep it shiny and healthy, as opposed to some malnourished shrub. To do so, you'll need to add some beard oil to your beard care routine. 
Trending Beard Styles
But an even bigger question than what kind of tool you'll use to shave your face or trim your beard is what beard style should you grow?
Here are four beard styles to consider in 2020:
1) Short Stubble
Short stubble is a relatively easy way to add a little manly shading to your chin and jawline. It's important to keep on top of that stubble though to keep up the appearance that short stubble is the look you're going for, rather than sloppiness or the result of a three-night bender.
2) Imperial
Wanna look like an old-timey riverboat gambler? Go for the beard and mustache combo that's come to be known as the "Imperial."
3) Garibaldi
If you were born scruffy and you aren't about to change your ways, go for the Garibaldi. The Garibaldi is basically a full-beard with squared bottom and a mustache.
So in 2020, remember that beards are OK. But that old-timey prospector look has got to go!
Here are our recommendations for men's razors: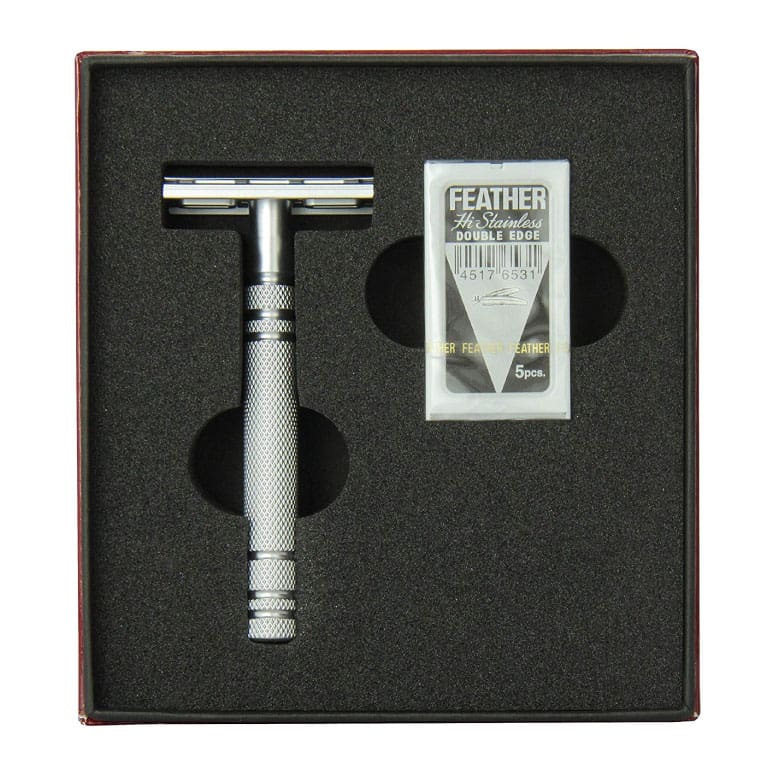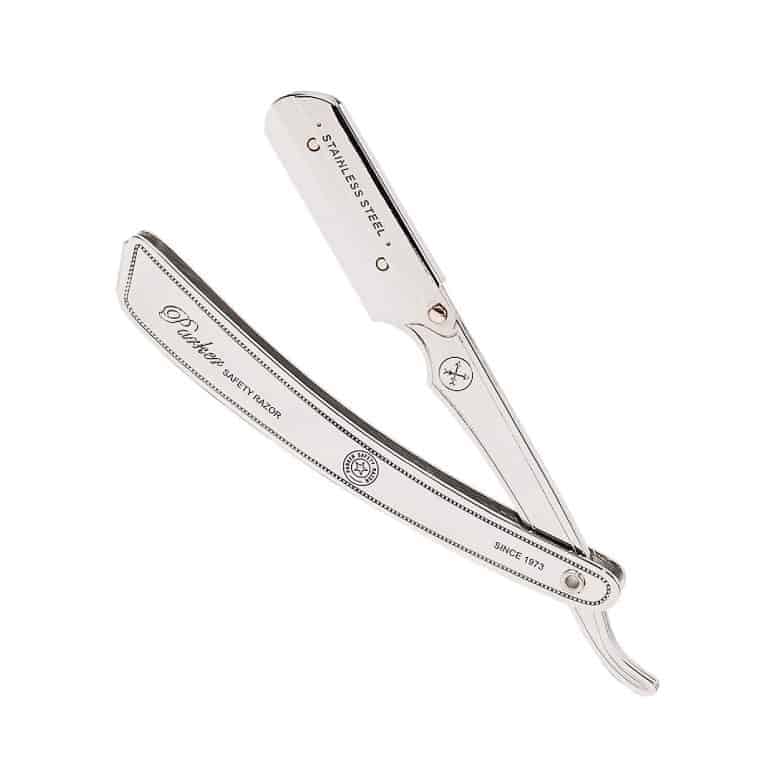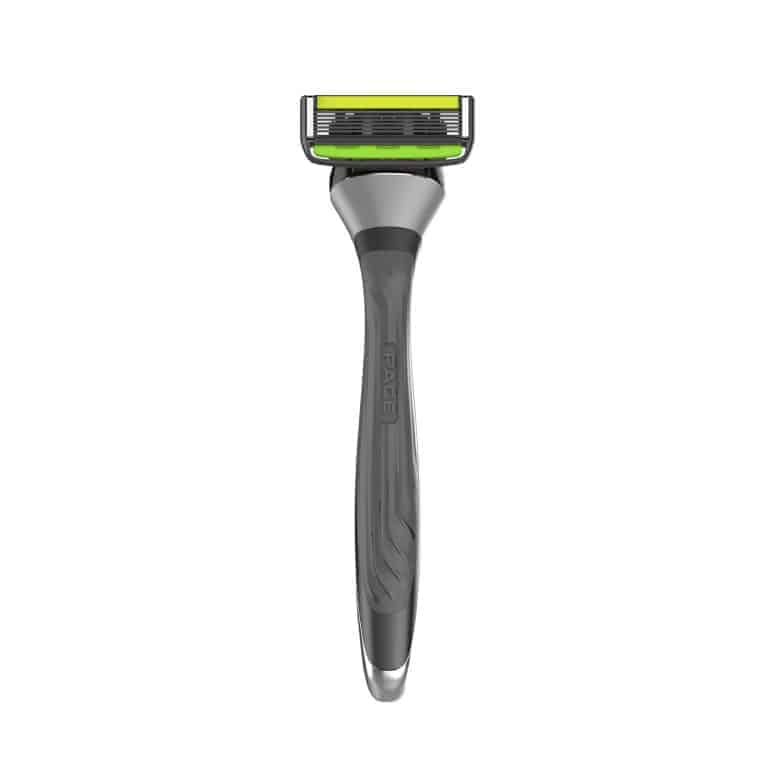 Here are our recommendations for men's beard trimmers: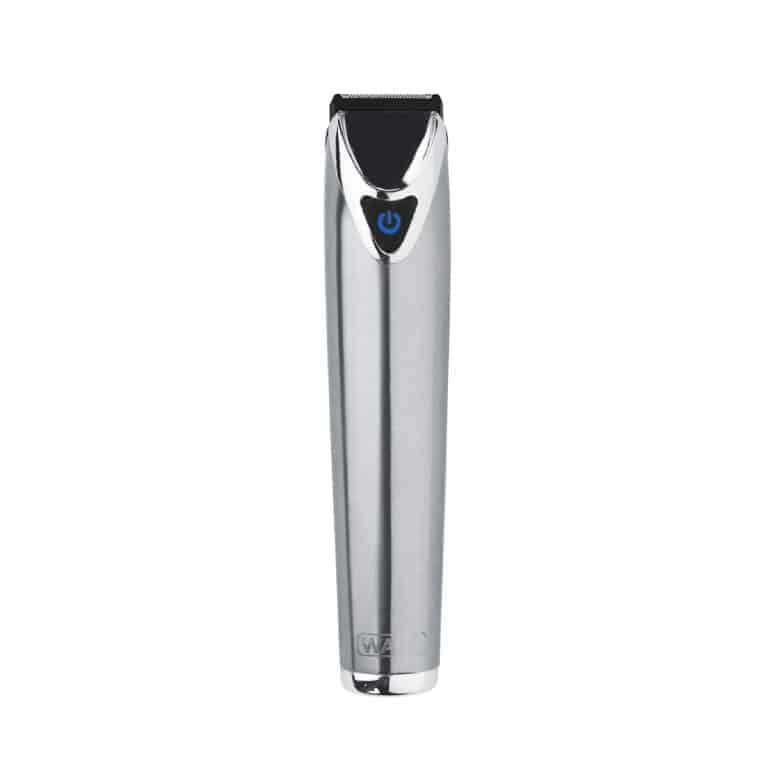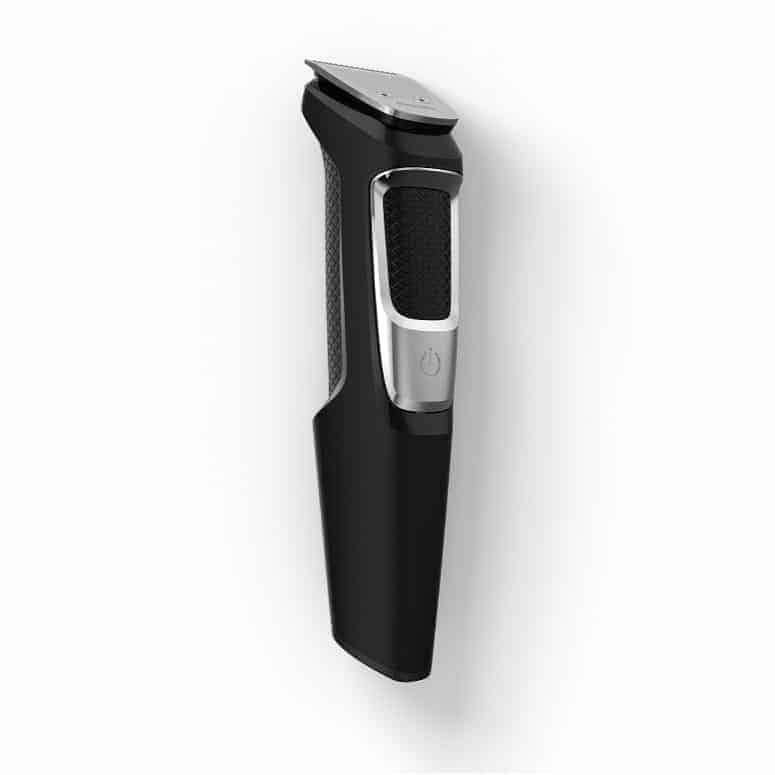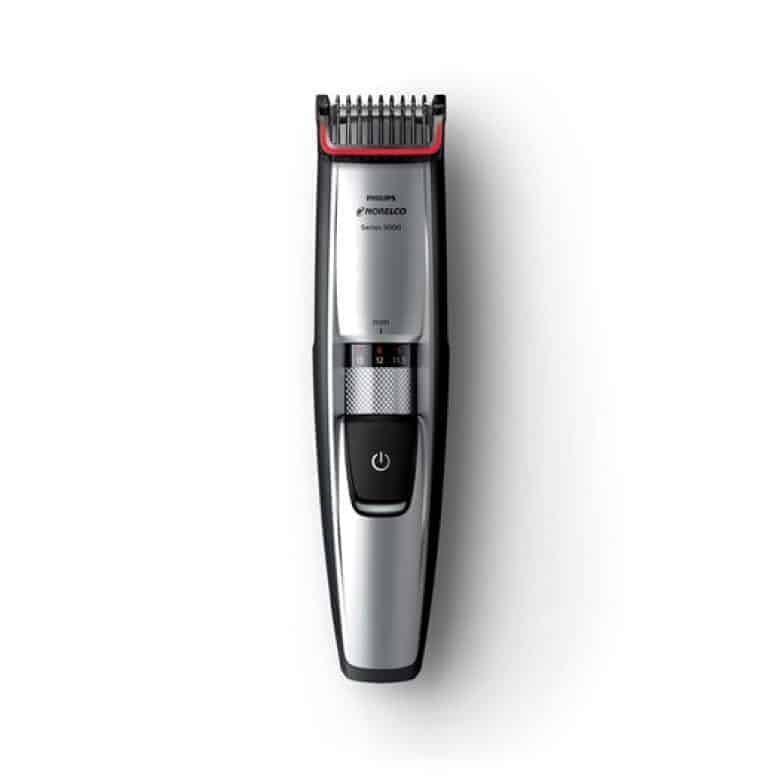 William Kennedy
William Kennedy is a staff writer for RAVE Reviews. He lives in Eugene, OR with his wife, daughter, and 2 cats, who all politely accommodate his obsession with Doctor Who and The Smiths.